A much awaited package for me arrived yesterday.  It's from Ms. Ellen (of The Pseudoshrink) and if you've been reading her blog you'll know that she's a Cath Kidston fan like me  =)
Last June, Ms. Ellen, Diane (of Diane Wants to Write) and I "joined purses" together and ordered items from the Cath Kidston online sale, using Ms. Ellen's account.  It was Ms. Ellen who invited me (and Diane) in this 'group shopping spree', and although I've just bought bags from the same sale last April, I couldn't pass up this opportunity to grab these lovely travel wallets that I've been eyeing before and are now discounted: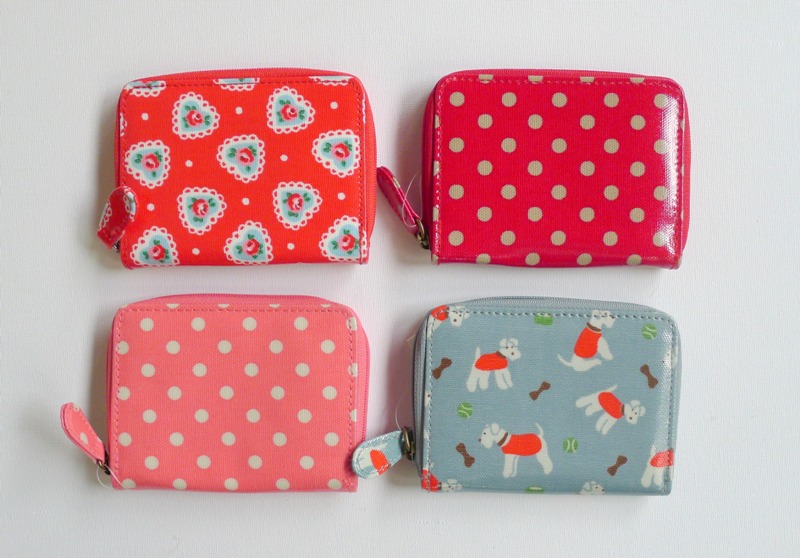 Ms. Ellen's packaging never fails to delight me.  My purchases were wrapped in pink Japanese paper and secured with washi tapes and baking twine.  Ain't that Cath Kidston stamp sticker so cute?  I peeled it off the envelope very carefully so I could reuse it again hehe!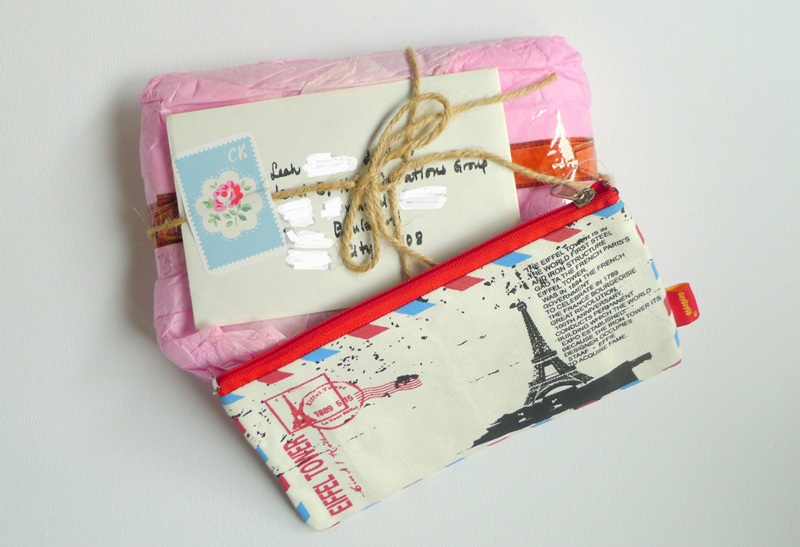 More surprises from Ms. Ellen:  a printed canvass cloth pencil case and more Cath Kidston stickers!  Sobrang saya ko lang  =)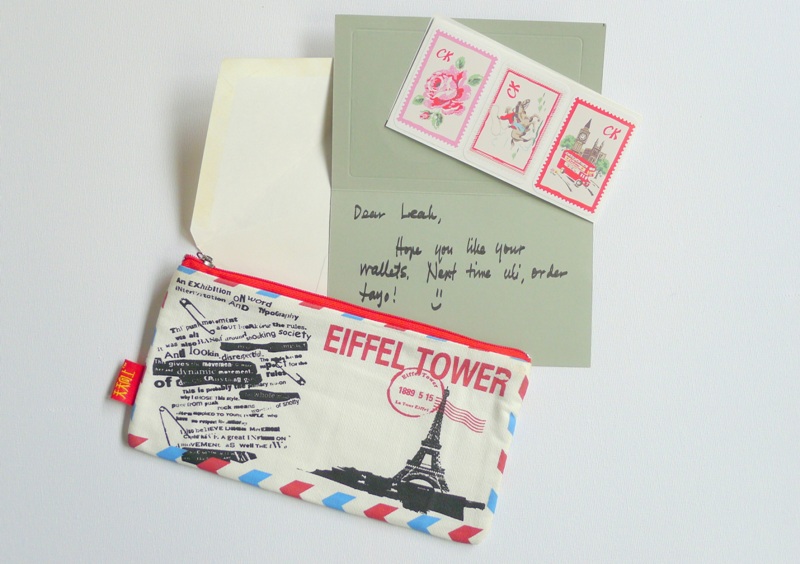 Aside from being big, big fans of Cath Kidston, Ms. Ellen, Diane and I share the following interests:  shopping for bargain finds and investment pieces, love for pearls (!) and discovering new restaurants.  We stalk each other's blog and IG account, hehe!
To be honest, I never thought it possible to build friendships over the internet but now I even have "Cath Kidston sisters" – Ms. Ellen and Diane hehe!
Let's get together soon, ladies!  Maybe over tea and scones?
(Wanna see Ms. Ellen's Cath Kidston haul?  Check them out here.)