I thought I'm very organized already with my bag stuff by keeping small items in separate pouches.  I have a key pouch (for my keys at home and at work), medicine pouch, writing supplies pouch (for my pen, small notebook, calling cards and paper receipts which I recycle as writing papers too) and also a mini-vanity pouch (for my lip balm and travel perfume).
But when I put all these pouches in a bag together and then add in my reusable bags, wallet, cellphone charger, etc., they start looking muddled and actually disorganized.  It's tiring to keep arranging them so they would not distort the shape of the bag.
Thankfully, I found this bag organizer at The Travel Club (in Glorietta) last week: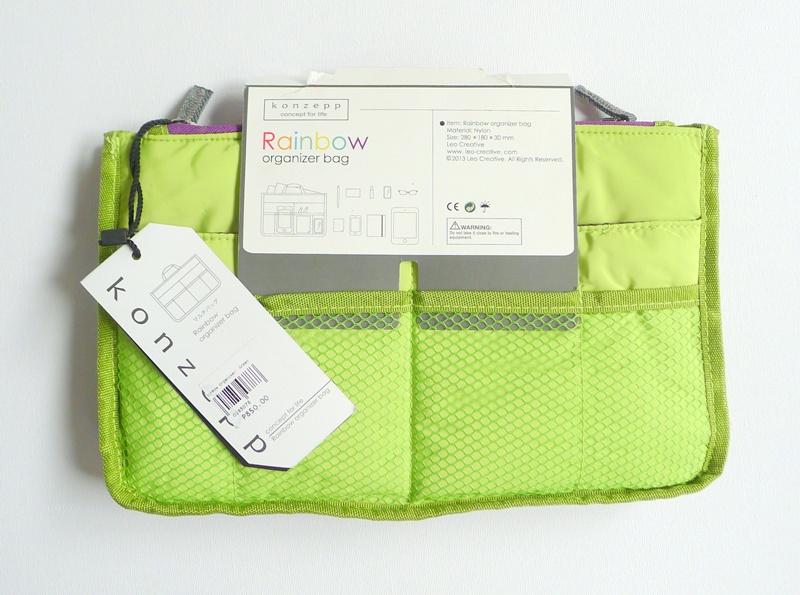 It's from Konzepp Life Design and is called Rainbow Organizer Bag.  Priced at P850.00,  it's a multi-functional bag with lots of pockets (13 pockets – I counted them!), and can also fit a 7-inch tablet PC (i.e., my Samsung Galaxy Tab).
But what really attracted me into buying this (despite the hefty price tag) was the fabric used which is  nylon.  It's a durable but soft material that you also find in jackets to keep us warm.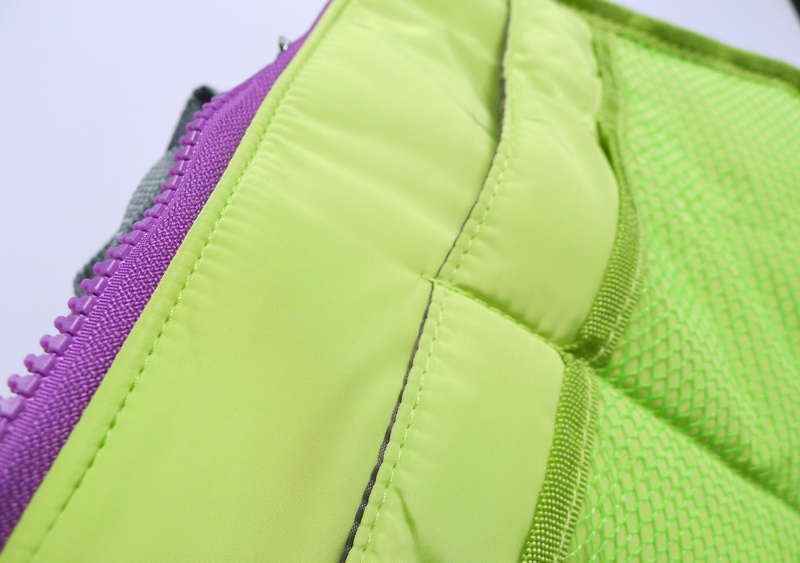 My hands simply love the touch of this bag organizer (it's really very soft), and that, I think, is what sealed the deal.  I will be pulling out and putting in stuff here from my bag, so it better be hiyang with my hands.
I also don't have to worry about getting cuts from opening rusty zippers chains.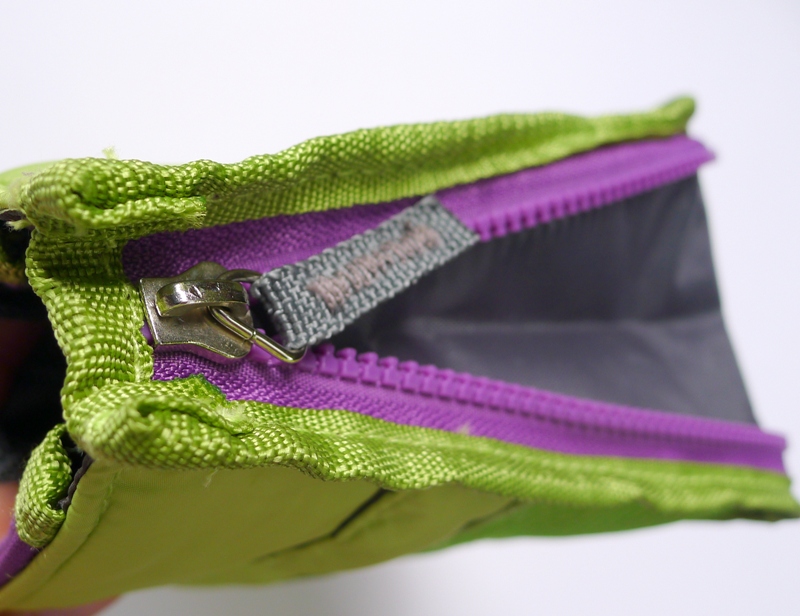 It has a big space inside, and double side zippered pockets to keep the more important (and private) things safe from the sight of others.  The button snaps, on the other hand, will keep the big items (like tablet pc, big notebook or big wallet) secure.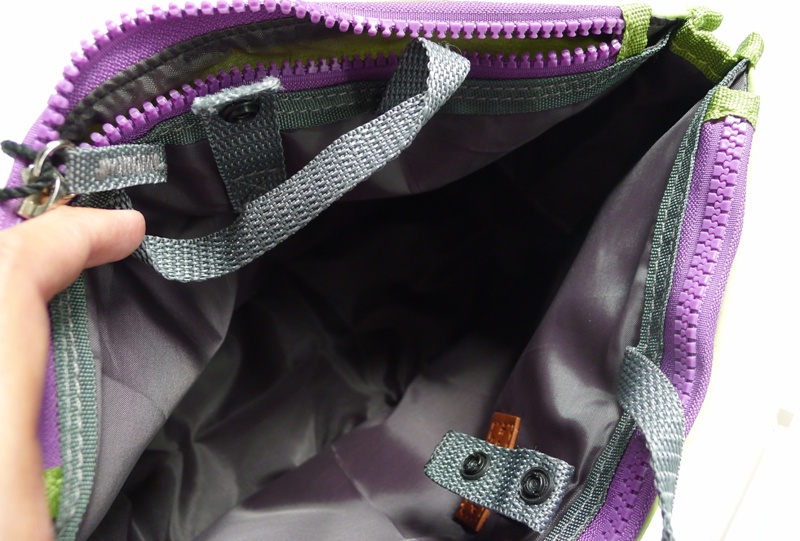 The small handles make it easy for me to pull the organizer out and transfer it to another bag.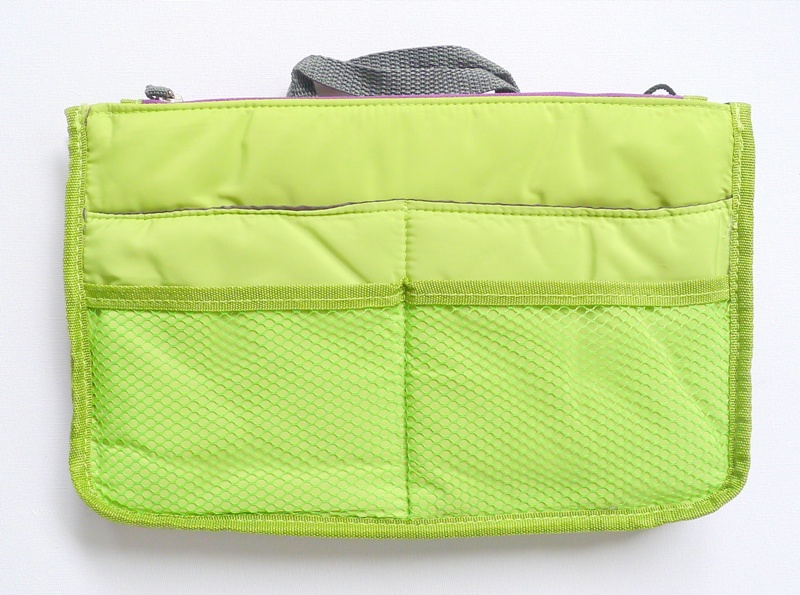 Here is it inside my Longchamp shopping bag: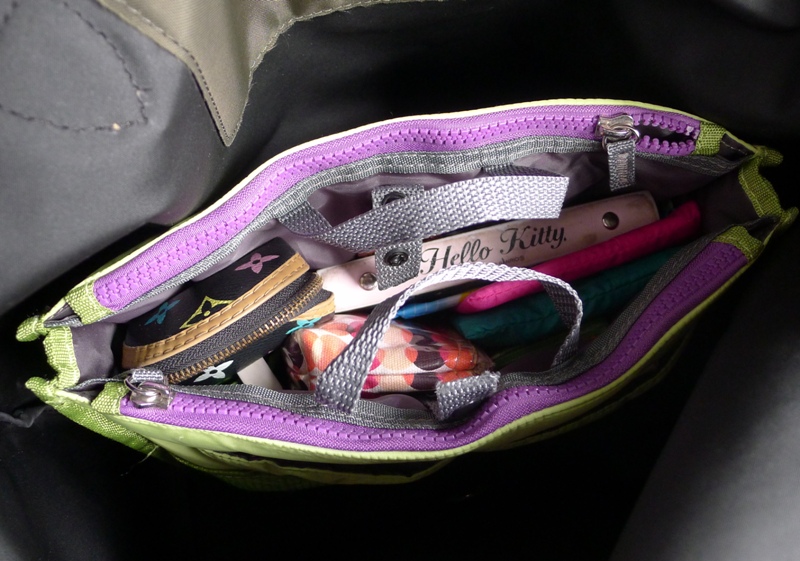 I finally got rid of my many little pouches and kept only this medicine pouch with polka dots.  Now that's de-cluttering!
Konzepp Life Design design products are available at The Travel Club stores nationwide.