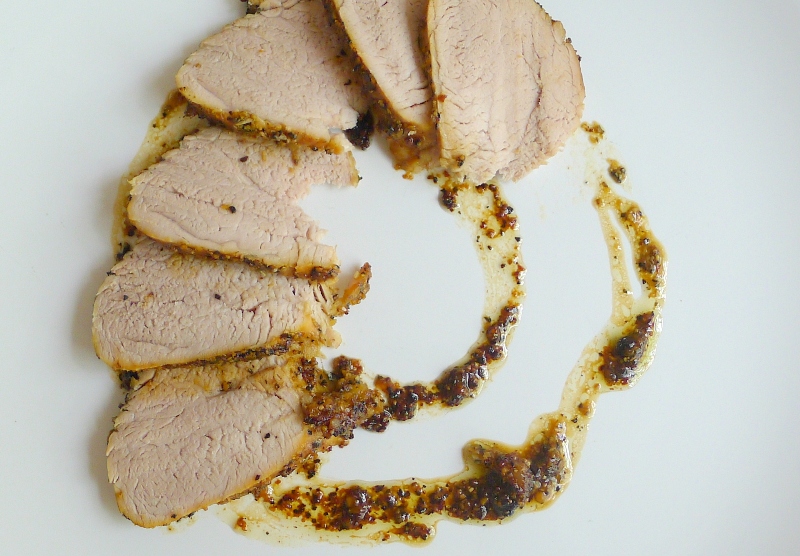 Another cooking milestone for me:  baking my first roast pork using just 5 ingredients:  pork tenderloin, 2 kinds of seasonings, olive oil and salted butter!  My pegs were Patricia and Ree's roast beef recipes, but I used pork tenderloin instead of beef.
Ree used Lawry's Seasoned Salt and McCormick's Lemon and Pepper seasoning salt as meat spice rub. I tried to look for these at the Landmark Supermarket but the closest substitutes I could find are Lawry's Garlic Pepper seasoned salt (P178.10) and McCormick's Lemon Pepper with Herbs (P152.75),  which is actually ideal for seafood and for grilling.
Here are the easy steps I followed in making my own Roast Pork Tenderloin:
1.  Generously season the pork tenderloin with the seasonings.  I followed Ree's advice to liberally season the meat outside because ito na yung magpapalasa sa pork.  To quote her, "So you can much more liberally season a tenderloin, because you're having to pack more of a punch in order for the seasoning to make an impact."  I didn't measure the seasonings anymore but I used more of Lawry's than McCormick's seasoning here.  
2.  Next, prepare the meat for searing.  Heat up a frying pan and put in olive oil.  Once the oil is in smoking point, place the pork to sear it.  Add 2 slices of butter (I used Anchor's salted butter) and sear both sides until brown.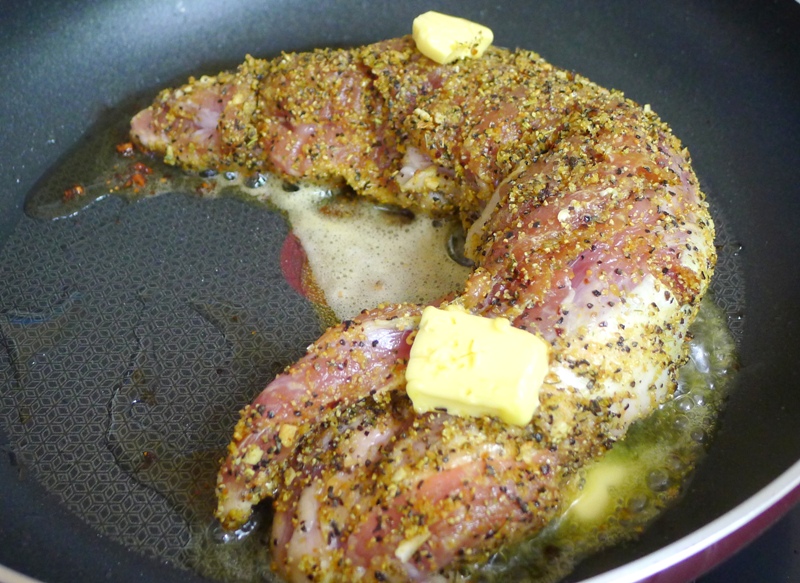 At this point, gusto ko na sya kainin hehe!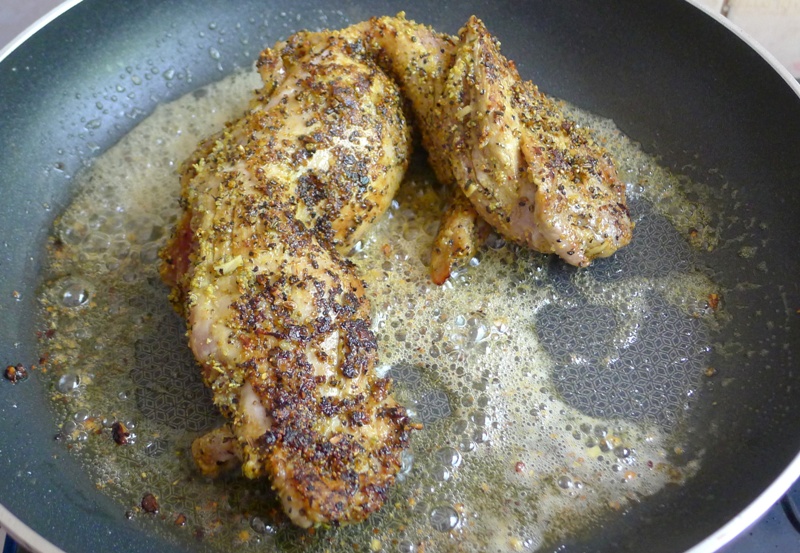 3.  Prep the seared meat for baking.  Place it in a baking pan, add more slices of butter (I placed 5 slices of butter on each side) then season again with Lawry's seasoned salt.  I didn't put McCormick's anymore because it's more of an herb seasoning and baka mag-iba pa ang lasa.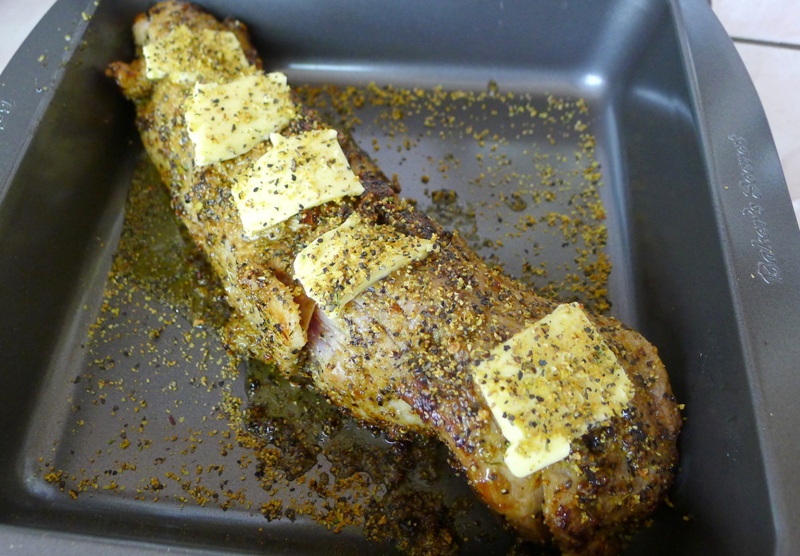 4.  Bake at 475-degrees F (or about 200 degrees C, if you're using a convection oven) for about 30-40 minutes, or until the meat has turned golden brown, like this:
The good thing about baking pork (instead of beef) is that there's no need for me to use a meat thermometer.  Pork meat cooks faster than beef, and hindi ko na kailangan isipin kung rare, medium rare or well done ang gagawing luto.
As you can see, I skipped a lot of steps in Patricia and Ree's recipes but the results were still outstanding!  The meat was very tender and it has a really nice garlic pepper flavor, thanks to Lawry's and McCormick!  We so love it!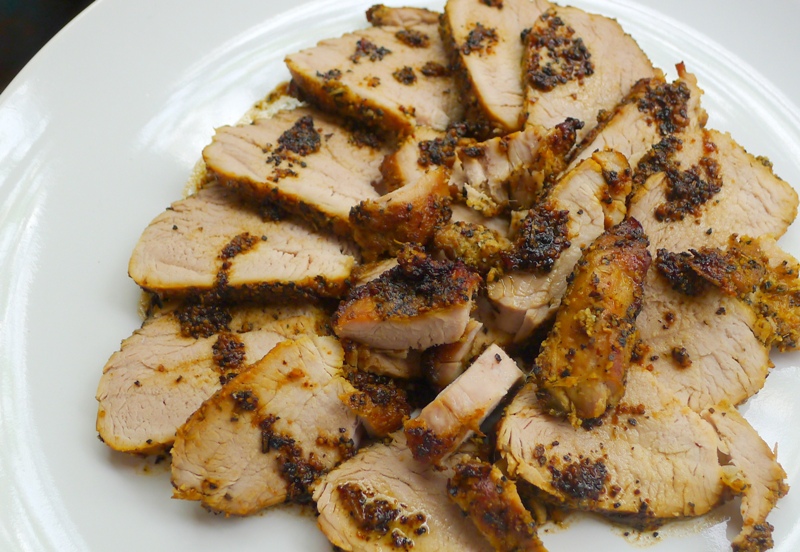 Another plus point for me in using pork:  hindi siya mahirap i-slice.  Arrange the sliced roast pork tenderloin in a plate, then top with some of the butter oil sauce left in your baking pan, for added flavor.
So simple to do, right?
I hope you can try this in your next weekend lunch or dinner.  Enjoy!
Check out also: