Having spent our weekend in the land in Amadeo coffee, it sure was a delight for me to be welcomed home with this gift from Nescafe (and Nuffnang Philippines):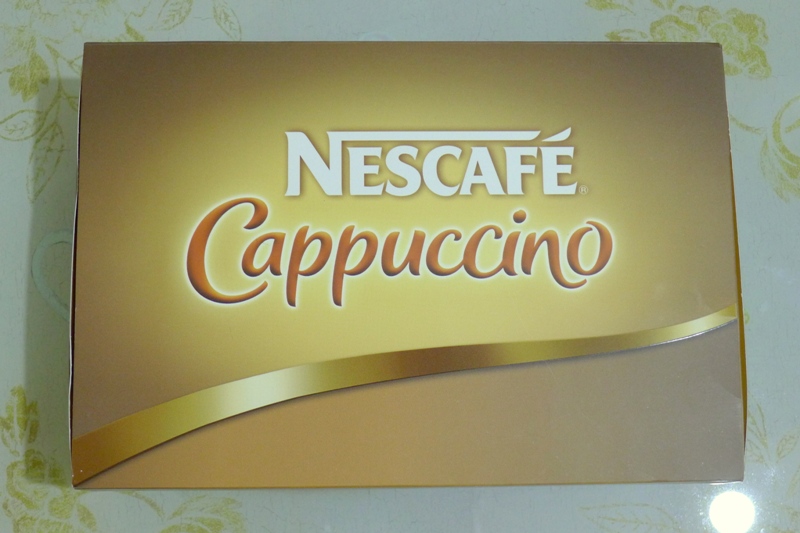 Sakto rin because I think I drank too much black coffee while in Tagaytay, and my body is craving for a much "lighter" coffee drink but still with the aroma and flavor of freshly brewed coffee.
Cappuccino has always been my "lighter" alternative to black coffee.  Because it's 1/3 coffee and 2/3 milk, it's not strong at all and the milk, in fact, relaxes me.  But because it's so expensive at coffee shops, I often end up ordering Latte which is less expensive but is essentially just coffee and milk.
Still, I like indulging in a Cappuccino drink once in a while and savor the richness of expresso, steamed mik and thick milk foam – all in one cup.  The milk foam (or frothed milk) has this mild sweet taste that suits me just fine because I don't like my coffee sweet.
Buying our own Nescafe's Dolce Gusto machine last year has allowed us to enjoy this coffee drink at home, and at a fraction of the cost of the same coffee from Starbucks or Coffee Bean.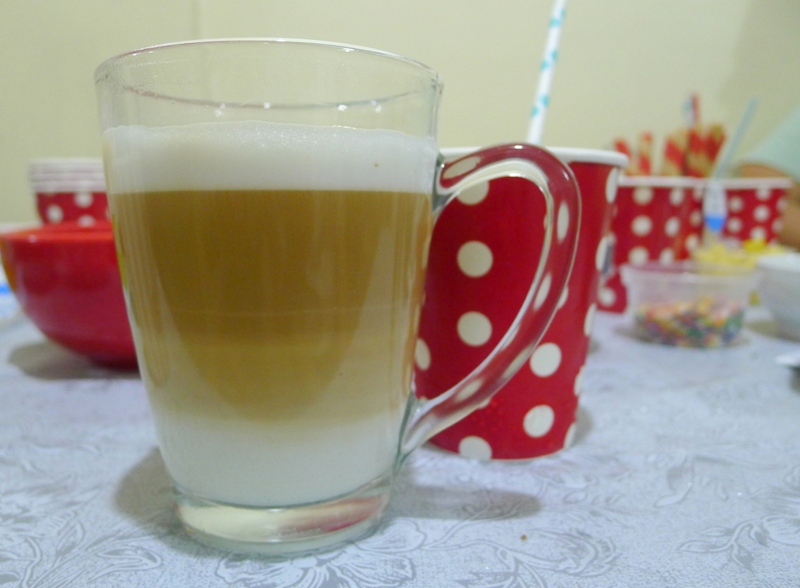 The only limitation here is that I can enjoy this at home lang.  I cannot bring my Nescafe Dolce Gusto machine at work because it's against our office policy to bring personal stuff at work hehe.
I guess I was not the only one with this kind of coffee dilemma because Nescafe has just introduced Nescafe Cappuccino coffee mix packets, which means I can now have and enjoy my Cappuccino anytime, anywhere!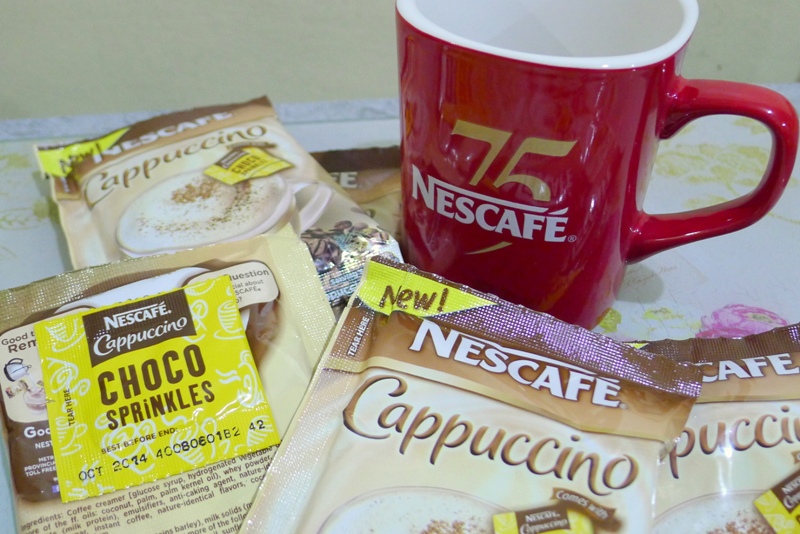 They even come with small packets of chocolate sprinkles.  How nice!
I tried making one tonight and it was good!  Same nice flavor as the one I make with our Dolce Gusto machine.  It doesn't taste like "instant" coffee mix at all.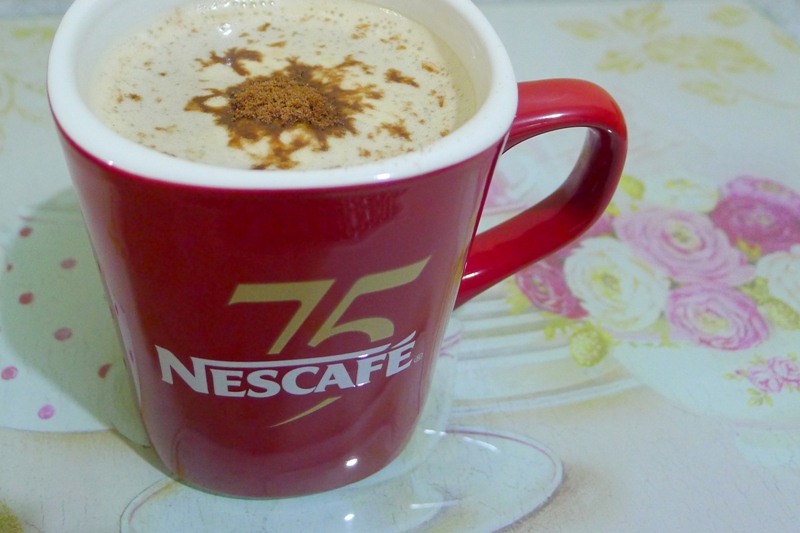 If you are a fan of Cappuccino and is not too particular about the texture of your drink, then you will like this Nescafe Cappuccino coffee mix.
As for me who happens to be particular about the texture of frothed milk (I like it thick and velvety and light), I find the Dolce Gusto version to be superior pa rin, and it is probably the next best thing to the Starbucks Cappuccino – my more expensive choice.
But to satisfy a Cappuccino craving at work (either at the office or while on assignment in the provinces) without having to spend so much, I need something that can be instantly whipped up but is as good as the one I make at home.  The new Nescafe Cappuccino coffee mix is surely my drink of choice here.
Now, the next time I need a time out or I simply want to relax, I'll only have to fix myself a nice warm cup of this and I'll be fine  =)