Ever since we bought this Piccolo Nescafe Dolce Gusto machine (on sale at P2,500 only), we've been having café-style coffee almost every night.  We still love our Starbucks Via, Batangas barako and Vietnamese drip coffee, of course,  but right now this is our favorite   =)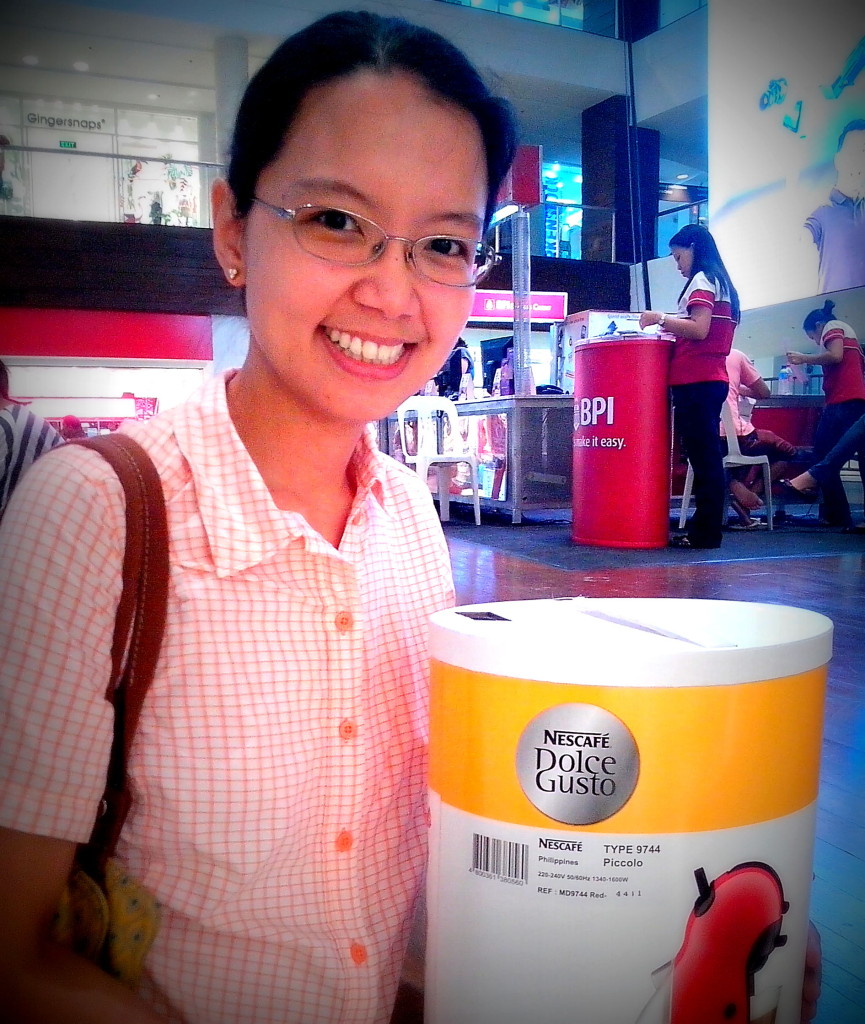 My favorite flavor so far is the Lungo, which literally means "long coffee".  Caffè Lungo is a 'stretched' espresso. Instead of making a shot, enough hot water to fill a regular coffee cup (but not a mug) is passed through the roast and ground coffee. The result: a rich and smooth coffee that you can take your time over (buy here).
AJ, on the other hand, is addicted to the Cappuccino flavor, which is a shot of rich espresso topped with deliciously sweet frothy milk (buy here).
We bought these glass-clear coffee mugs from the Landmark so we can see the "colors" of our coffee  =)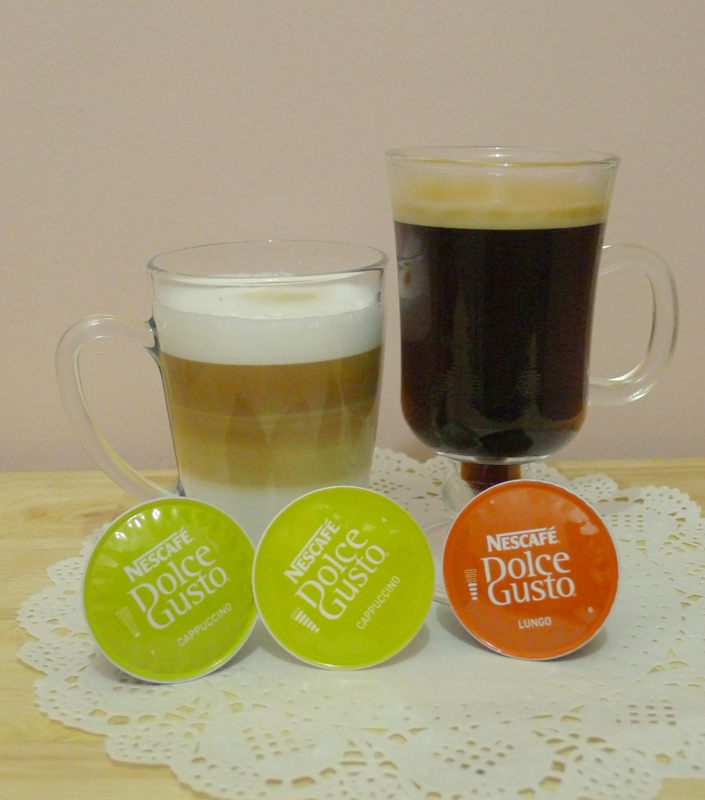 The froth, layering (of the milk and coffee) and perfect temperature coffee (not boiling hot) are all courtesy of our Dolce Gusto machine.   A little coffee wizard, indeed!
If you are a coffee addict like me, then the Nescafe Dolce Gusto machine is worth checking out.  The coffee pods are bought separately, and the cheapest one I've found is at Landmark supermarket (a box of 16 coffee pods costs P365.00 compared to P400.00 from other supermarkets).
Check out their official website to find the right Dolce Gusto machine for you, or like their Facebook page for a chance to taste their new coffee flavors – for free!