As promised, I'm announcing today the winner of the Photobook voucher I am giving away last week – to one (1) lucky reader of The Bright Spot!
The voucher is for an 11×8.5 Medium Landscape Imagewrap photobook from Photobook Philippines, which I personally bought in 2010.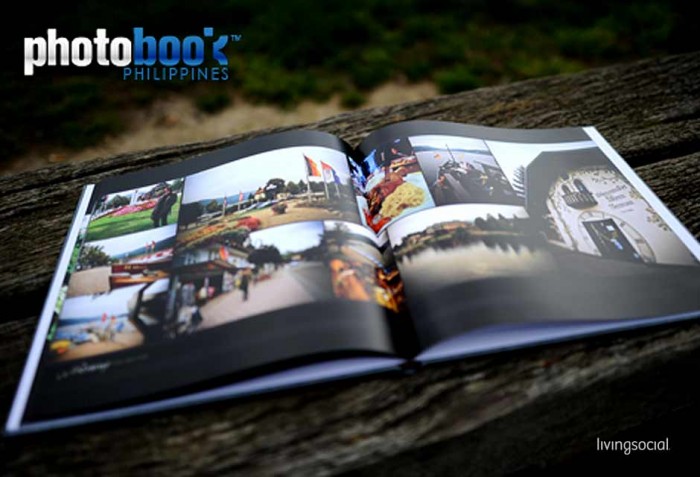 But before I make the announcement, konting kwento muna about my supposedly 'short' working trip to Laoag the other day, where I spent a total of 8 hours in airports alone.
We were to take the 7 p.m. flight from Manila to Laoag last Monday (via PAL), so my boss and I checked in at the airport at around 4:30 p.m.  Boarding time was supposed to be 6:30 p.m. but the plane was nowhere in sight by 6:30.  PAL made an announcement of delayed flight around 7 p.m., with new EDT at 7:45 p.m.  But by 8 p.m., there's still no plane.   A second announcement came exactly 5 minutes after 8, telling us that there's some technical problem encountered and it'll take another hour to fix the plane.  In short, we were able to take off at around 9:00 p.m. already and we reached Laoag at 10:00 p.m.   That's a 2-hour delay from our original flight schedule.
But the worse was yet to come.  Our return flight to Manila was 1:45 p.m. the following day, and we even made a mad dash to the airport because we finished our engagement at 1:00 p.m.  Already, I was anticipating a delay in our flight back home, but not the kind that will top the 2-hour delay we experienced the day before.
But I guess PAL wanted to be really fashionably late, and made us wait 6 HOURS for the plane to arrive from Manila.   Imagine that, our 1:45 p.m. flight to Manila was rescheduled to 7:38 p.m..   Naabutan na namin bale yung flight schedule the night before.
We have thought of going out of the airport for a while and do a little sight seeing around Laoag to kill time, but the problem was that nobody at the airport could give the exact time when the plane would arrive.  So we really have no choice but to stay put there.
Too bad I didn't have my laptop with me, but I have my eBooks which kept me company all throughout the 6 hours waiting time.  I got home at 9:30 p.m.
But you know, what surprised me most was not the unforgivable delays but the general calmness of the passengers.  No one made a scene after hearing those unapologetic announcements.  Well, there were loud protests, alright but the passengers were overall calm.  I guess the recent airline tragedy made us a little more forgiving about these delays.  After all, our safety is of paramount important here.   Better be late – but safe, di ba?
So iyan ang kwento ng aking araw kahapon.   Now back to our contest draw, hehe!
And the winner of the Photobook is…..MS. DONNA OCON-JUEZAN of the blog, Sound of Life!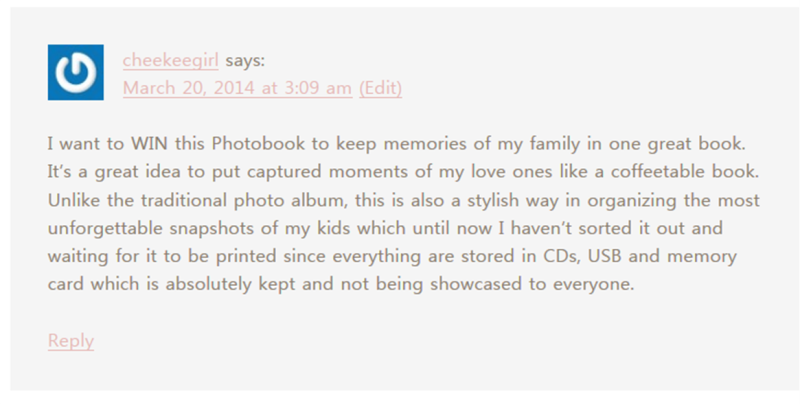 Congratulations, Donna!  I'll email the voucher code to you tomorrow  =)   Please share to us your family coffee table book once it's printed and delivered to you!
Thanks to all who joined!   'Till our next give away!
(Note:  Sponsors are welcome to do product or give-away collaboration with The Bright Spot!  Please email me at [email protected]).