I was on a 'spring cleaning' mode last weekend, but instead of cleaning cabinets and storage boxes, I cleaned my computer files and personal emails at home.  As a result, I was able to free up a big chunk of space in both my PC and email storage space.
Among the already forgotten emails that I found is this voucher I bought from Photobook Philippines way back in 2010, for an 11×8.5 Medium Landscape Imagewrap photobook.
I actually bought 2 of these vouchers but was able to use only one.  The other voucher is still unused up to this day, is still valid (I checked it with Photobook Philippines) and may be used up to next year.
Since I cannot think of any forthcoming project where I could it, I am giving it away instead to one (1) reader of The Bright Spot!
Here's how the photobook will look in print: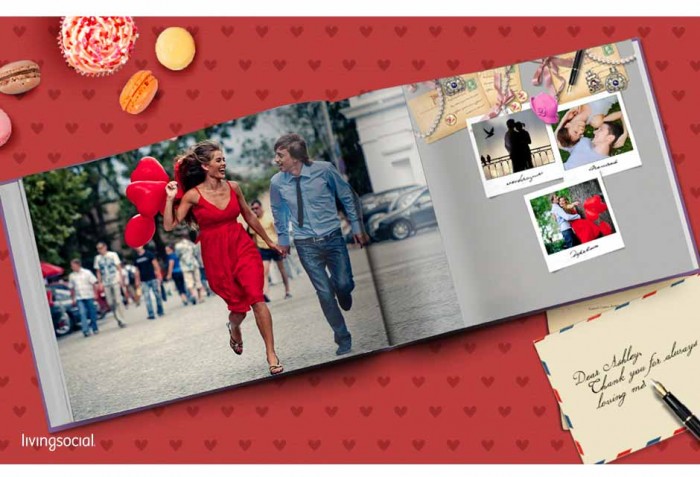 Please note that the shipping / delivery fee of the photobook is not included in the voucher.  To know more about the shipping / delivery process and fees, check out Photobook Philippines' shipping information page.
Entry guidelines:
Open to all readers of The Bright Spot.
Like The Bright Spot on Facebook.
Follow The Bright Spot on Instagram.
Tell us why do you want to win this Photobook at the comments section of this post.
Deadline for submitting entries is on MARCH 29, 2014 (Saturday).
The winner will be announced on this blog, and also at The Bright Spot's Facebook page and Twitter account.
For more information about Photobook Philippines, visit http://www.photobookphilippines.com/.
(Photo credits:  Google and Ensogo Philippines)