And just like that, March is over.
I am grateful to have survived the 1st quarter of the year in good state, save for the bad flu I caught (with AJ) a week ago and made me miss 1 day of work.
Overall, it's been a month full of surprises for me – both at work and here at The Bright Spot.  The announcement at work still surprised me even though I knew about it for months already.   No, it's not a promotion but a bigger puzzle for me to solve.
But let me not bore you with that.  What I am actually excited about are the things coming up for my little blog!  I received something in the mail (or rather, email) last week which made me lit up even though I was battling flu.  It's a project I never dreamed of doing, but I am immensely grateful for this opportunity as well.   You will know about it – soon.
Then there are the invitations to events that I am getting more frequently now, but which I have to turn down for most of the time (boo!) because it conflicts with my work schedule.   No regrets there, though.  Getting invitations to product launching events are thrilling enough for me!
Lastly, I got the biggest surprise this month from Cath Kidston, the brand which started my love for anything with modern vintage appeal.
You see, there was this huge sale at Cath Kidston's UK online store late in February, and I jumped at this chance to buy the bags I've been eyeing for some time now.  Actually, AJ bought the bags for me (pa-Christmas at pa-birthday nya sakin yey!).  I kept this purchase secret (in my blog) because I wanted to see for myself first how everything will turn out.
I waited and waited but no bags came.   And just when I have lost all hope, I received an email from Johnny Air yesterday that my Cath Kidston bags are here na!
To make things more sweeter, I saw this book about Cath Kidston at National Bookstore (SM Megamall Branch) after we picked up the bags and of course, I have to buy it!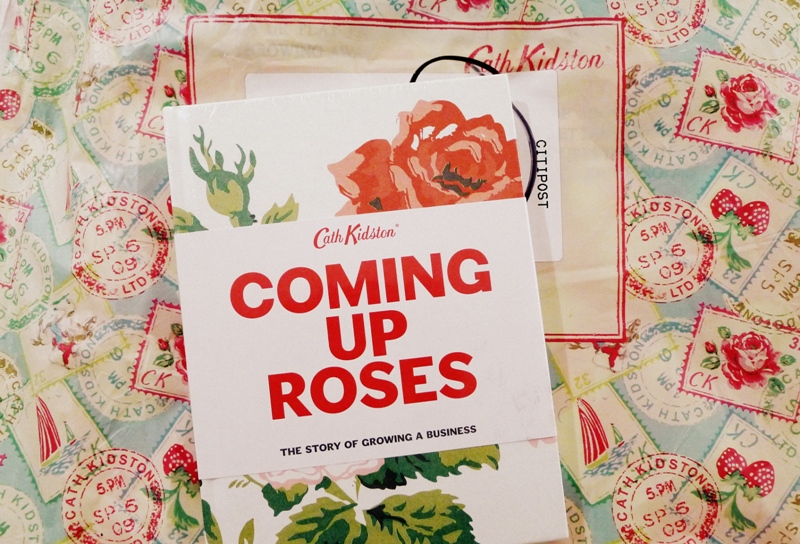 Everything's coming up roses, indeed!
I'm excited to tell you all about my bags, and the surprise twist in my first online purchase abroad.  Let me just complete the details this week, para hindi bitin ang kwento hehe!
In the meantime, I am off to Laoag tomorrow, my first work travel assignment this year.  I love going back to Laoag because of the food!  I won't be staying there for more than a day, though.  We'll fly to Laoag tomorrow evening then fly back to Manila before lunch the following day.
This means that the winner of our Photobook Give Away will be drawn after Tuesday.  Thanks to all who joined!  I counted 8 entries and they were all a pleasure to read.
Have a great week ahead, my friends!