Note:  This is the continuation of my post about life insurance (read the first installment HERE), as part of my personal advocacy to promote awareness in investing for your future.  
********************************
Just a week ago, I was sorting out the bills and receipts for the different insurance plans AJ and I have, and I realized that the aggregate amount of insurance premiums I've paid for my insurance plans alone would have bought me a nice leather bag from Fino or shoes from Tod's already.
Yes, I am normal that way too and I have wondered, many times in the past, if I need all these.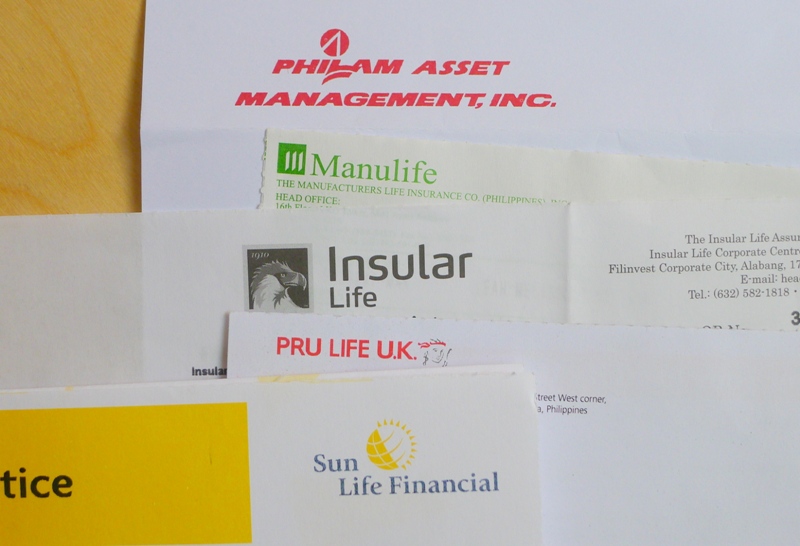 I always find the answers in the stories of my own family, my friends and office colleagues, particularly about how their insurance policies worked for them.  I'll let you in on some of their stories below:
An office colleague who was diagnosed with breast cancer learned that our HMO will only cover a certain amount for her treatments.  It's a good thing she has an insurance plan with critical illness benefit, allowing her to advance the benefit amount from her policy to pay for her treatments.  She has kids who are still in school and she didn't have to worry about where to get money for her treatments.  Her insurance policy took care of the expenses.  She was able to get back to work without being heavily in debt.
An acquaintance of mine has an uncle who's a breadwinner in the family and  works in the Middle East.  He died while on work there.  The proceeds from his life insurance helped pay for his funeral expenses, and cushioned the impact of sudden loss to his family.  His story not only encouraged this acquaintance of mine to get his own insurance coverage, but to become an insurance financial adviser as well.
I have a classmate from college who, like me, is very matipid (frugal) with her school expenses.  We would photocopy textbooks instead of buying them, hehe!  She would later share to me her story, and how her father's insurance money helped fund her college tuition.  She now has a fulfilling job in Singapore.
A friend of mine bought a variable life insurance more than 10 years ago, and paid the plan in full up front (I think she shelled out P50,000 as one-time premium payment).   She withdrew all the funds last year (which has grown to almost twice the value of her investment) to finance the construction of her new home.
These are just some of my favorites, and I just have to look back at these stories to help me get back to my priorities and forget about diverting my insurance payments to buy a bag or a pair of designer shoes, hehe!
Going back to the question: Do I need all these insurance policies?   The answer is YES, and that's because these policies will work for me in different ways.
Let me illustrate that further by sharing with you my own experiences in shopping for insurance products and what made me get them.  I hope these will give you ideas on how to go about your own shopping, and most of all, make you look forward to doing that soon!
Here's how I began…
I read a lot about life insurance products online and reflected on my future plans. 
Thankfully, it's already the age of internet when my interest in life insurance products began.  Although there are few online materials then, they helped greatly in shaping my financial plans, my life priorities and yes, my budget.
It's alright if you do not feel like reading them at all.  They can be too technical sometimes, but you don't need to be technical at all when you reflect on how do you want to see your future, and how productive you want it to be for you. 
If you are a parent, you will probably think of the future as for your children.  If you're single but is the family's breadwinner, you may be envisioning a future where you will be financially independent but at the same time will continue to support your parents and siblings.   You can start with these, reflect on them and from there you will be able to define your financial plans (i.e. financial standing in the future as you want it) and your priorities (i.e. schooling for your children, setting up a business so you can become your own boss, etc.)
My future plans helped define my insurance needs.

It's like this: when I bought my first policy, I was in my early 20's.  I wasn't overly concerned about being covered for critical illnesses or about having hospitalization benefits (I was young and very healthy and I have free HMO as part of my job benefits).  I won't be needing an educational insurance plan too because I'm single at that time, and no time for boyfriends too hehe!  But I do want to be able to retire from work at a young age (like my dad) and enjoy the fruits of my hard work.
So with these information at hand, my financial adviser asked me: How long do I see myself working?   At my age that time,  I said until 50, hehe!  So he suggested that I get a policy that will cover me financially when I decide to retire at 50. That is, he suggested a life insurance plan with a savings plan that I can use as my retirement nest.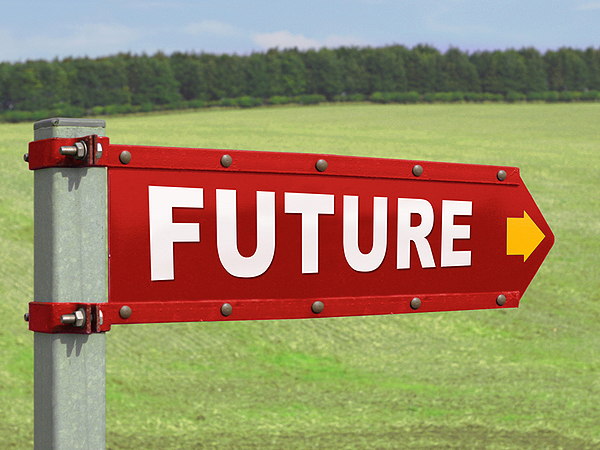 Source
I thought it was a very good plan for me then, because even though I don't have any definite plans after 50 yet, at least I can already build up the funds I would be needing for that "after 50" plan.  And if I choose to still work after 50, the funds will still be there and it can serve other purpose (like starting my own business, renovating our family home, or to help fund major hospital expenses).
As I matured, and my income improved, I decided to get additional insurance plans but these are all investment-linked now.   They still have life insurance components in them, but what's attractive about investment-linked insurance products is that they are withdrawable anytime.   So it's more of a savings plan, with higher earnings than in banks.
I viewed insurance as a smart savings plan.

I was introduced to investment-link (or "variable") insurance plans by an officemate whose mom works for Pru Life UK.  I've just finished grad school then, and can finally start beefing up my small savings account at the bank.  I was drawn to the versatility and higher returns of investment-linked insurance products.  I get to be an investor of mutual funds, plus I am covered with insurance, too.   And the beauty of it all is that it doesn't have to be expensive for me.  I just told my financial adviser from Pru Life how much I can "spare" for this on a monthly basis, and then she packaged my plan according to my budget.
Another plus with variable life insurance products is that you pay for a fixed term only.  Like the plan I got at Pru Life UK, it's payable for 5 years only.  And I've fully paid it already.
I also got a similar plan from Sun Life Philippines (after I've fully paid the Pru Life plan) and did you know I just save P500 a week for it? My plan at Sun Life is called Maxilink Prime, and I blogged about it HERE.
I also got similar product from Manulife.  You might ask:  Why so many?  Well, I firmly believe in the saying: "Don't put all eggs in one basket".   By getting similar products from other insurance companies, I actually benefit from their distinct investment strategies!
And before you think that I'm very rich to have more than 1 plan, let me surprise you by saying I just save up P400 / week for the Manulife plan.  Add to that the P500 / week for Sun Life and that's a "sacrifice" of P900 per week lang.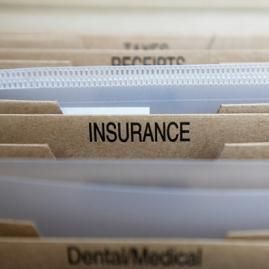 Source
I highly suggest that you discuss with your preferred insurance company how variable life insurance can work for you.  Again, affordability + peace of mind are its attractive features.
I made a commitment with myself.

Every time I am offered a new insurance product, I think about it not just in days but in weeks.  To pay additional premiums is one thing, but to "commit" to paying them for a period of time is another.  So I really have to think it over, because I find it sayang if I will not be able to finish the payments because other plans got in the way.
When you do choose buy an insurance, you have to look at it as a "personal commitment".   When I bought my first insurance plan at age 22, it took a lot of adjustments for me to budget my salary because after all, I only have entry-level salary.  Plus, I cannot give up social life, my Starbucks coffee and book-buying spree, and my love for jewelry! That would be a kill for me!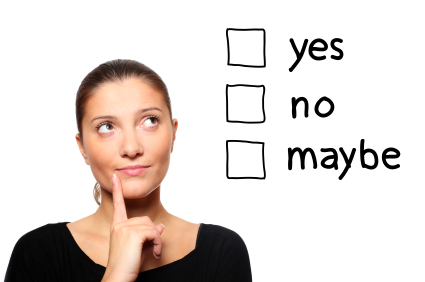 Source
I was fortunate to have a very good financial adviser for my first insurance purchase (from Insular Life) and he made me view insurance as something I need because I understand how it works.   That, I think, is very important when you buy yours.  You have to understand how it will work for you.  Only then will your commitment be genuine and be for keeps.  Believe me, hindi mahirap mag-give up ng luho once you put your heart into this.
My advise is that you should be friends with your financial advisers, too.  It's important to be comfortable with them; otherwise,  you cannot trust them to make financial decisions for you.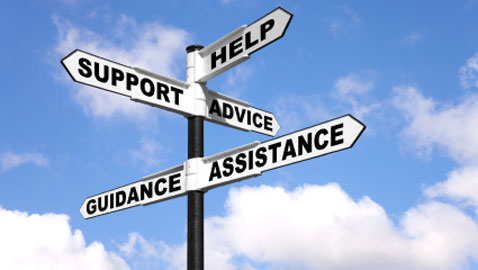 Source
Having dealt with a bunch of them already, I have formed a list of qualities that I look for in a financial adviser.
My ideal financial adviser should be:
Educated about the insurance products being offered to you.  They don't have to have doctorate decrees in finance or be CPAs, but they should be able to explain what every written word in the policy contract or proposal means.
A good listener who will work on getting to know you first, before pinching in any insurance product for you to buy.  A good financial adviser must be able to evaluate your financial needs not just by looking at your pay slips or financial statements, but by looking at your lifestyle and future plans as well.
Somebody who will not aggressively make follow-ups.  Unfortunately, you will deal with a lot of them who will be excited to close a deal once you've expressed a hint of approval in their proposals.  The few good ones I've met have allowed me to think it over, and to even shop around the market.
Should not be offended when you tell them that you are also considering a similar product from another insurance company.  I've met one (an old woman) who made a face when I told her I'm also studying a proposal from another insurance company.   That was very rude of her, I thought and I didn't speak to her anymore.   I've  met another one (a much younger woman) and when I told her exactly the same thing, she commended me for doing that.  She added that should there be items in her proposal that needs to be further clarified or explained, I should just give her a call.   Now, that's professional.
Should give after-sales service with a smile.  Don't be shy to request upfront if you wish to have your premium payments picked up from you (especially when you're very busy at work and has no time to make trips to the bank for payment).  This is actually part of the package, and not everyone is aware of this.  Some financial advisers will tell you that you can just pay your premiums through their partner banks and establishments (like LBC, Bayad Center, etc.) and will not offer this pick-up service.  Ask for it, if that is more convenient for you.
********************************
So do we really need more one insurance policy?  I say YES, because as I've explained above (in the case of variable life insurance), they have evolved to being our savings plan too.
And the best part is that we can start building up our portfolio with a mix of insurance products from different companies, and manage it cheaply (like I do, with my P900 / week insurance expense).
It's also important that you are comfortable with your financial adviser, and that you trust his/her decisions for you.  If not, don't proceed with the deal or request a new one, if necessary.
That's all, my dear readers.  I hope you find everything I shared here helpful when you start shopping for your own insurance investment. 
In ending this post, I leave you with one of my favorite quotes about investment and why it's important to protect it:
It's not how much money you make, but how much money you keep, how hard it works for you, and how many generations you keep it for." – Robert Kiyosaki