A good friend of mine gifted me with these dark blue carved rose coral earrings and pendant set on my birthday last month: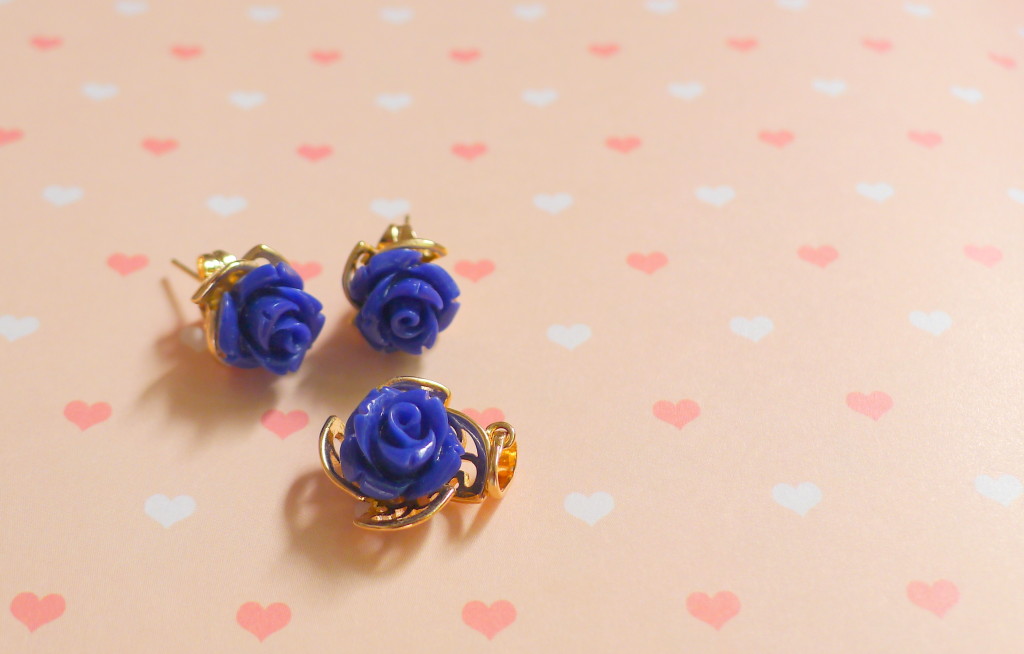 I love the wonderful pop of color here (even though it's in dark blue) and the simple but intricate-looking gold leaves setting. Together, they give a vintage flair to this flower jewelry.
My favorite piece is the pendant.  The gold leaves are bigger, which enhanced the details of the carved rose in the middle and its mysterious blue color.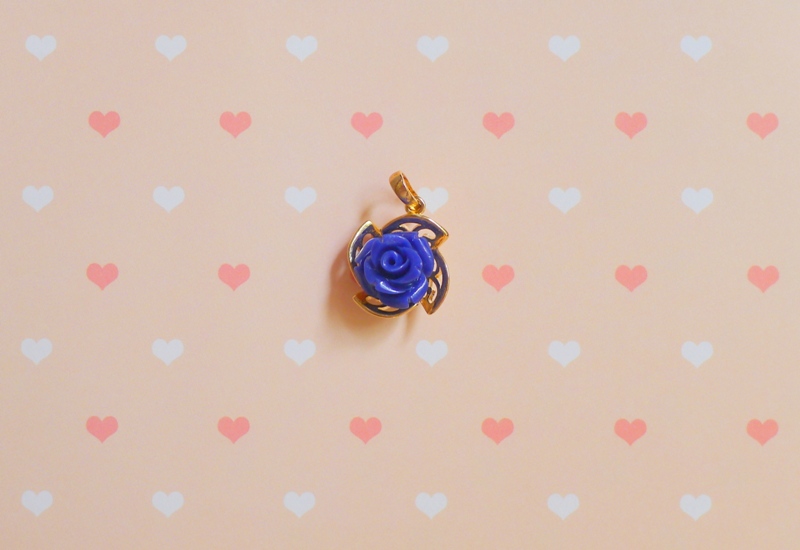 The earrings are pretty too, and surprisingly lightweight.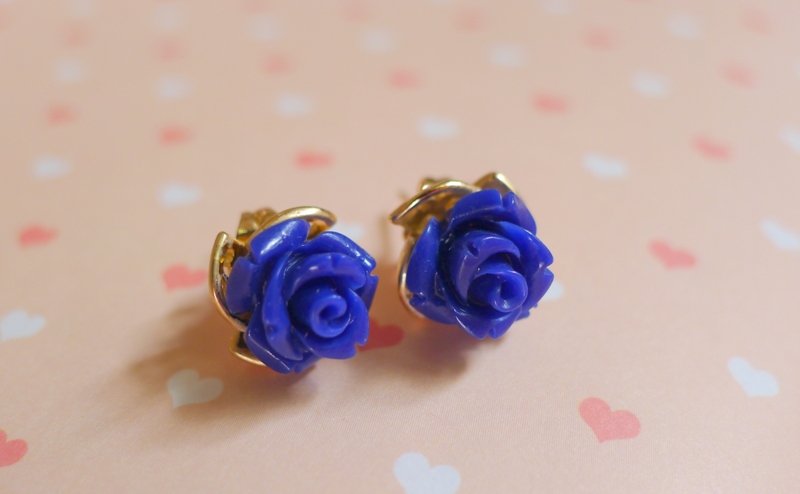 Without doubt, this was the best surprise gift I received during my birthday.
But I am also very much aware of the debate that's been going on for quite some time on  whether coral jewelry would make a good gift, considering the conservation issues surrounding it and the effect on our ecosystem.
Let me just say that I am not that knowledgeable about coral harvesting specifically for jewelry (and what responsible harvesting of corals should be like), but what I know is that precious corals come in red orange and salmon pink colors.  And yes, they really changes color according to the physical well-being of the wearer (remember the coral bracelets we used to wear when we were babies?).
Anyway, mine are probably semi-precious and dyed resin corals, judging from their stark blue color.  To those not familiar with resin corals, these are realistic looking artificial corals that are being used to make home decors and jewelry.  If you are buying coral jewelry at Greenhills or Divisoria tiangges, chances are you are buying resin corals because precious corals don't come cheap.
Also, corals used to be really valuable during the Victorian period.  Its most popular form is the coral cameo, which you see a lot at Etsy right now (but mostly in resin coral material).
The most expensive coral cameo I've seen so far is this brooch from Italy dating back to the 1930's, with the carved image of the Greek goddess, Artemis: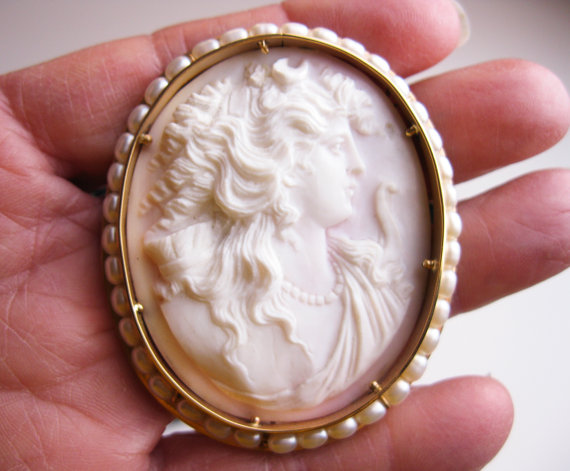 It's being sold at Etsy for $1,185.00!
Precious corals were also the choice of Chanel for these gorgeous CC drop earrings (priced at $625.00), now sold out in most stores in the U.S.: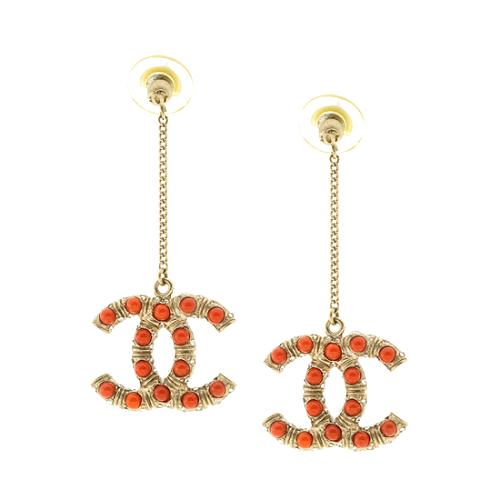 Whether you prefer precious or resin corals for jewelry, I'm sure you will all agree that they make trendy trinkets that are not only eye-catching, but would never go out of style too.  Such timeless appeal is what makes coral jewelry worth keeping and caring for.