Happy Valentine's Day!
And because today is about celebrating love and romance, I am going to feature a very romantic jewelry set that is for sale.  Yes, it's from my alahera based in Bulacan where I got my yellow tanzanite earrings that sparkles like diamonds, and some of my south sea pearls before I discovered Palawan's.
The romantic jewelry I'm talking about is set in 14k white gold and has natural Burmese rubies as the main gemstones, highlighted by surrounding 0.01 carat diamond titos of high brilliance quality.
The jewelry set is composed of a pair of earrings and a ring.  The earrings have removable jackets, allowing you to wear in two ways:  with the jackets on which is perfect for formal occasions, night events and of course, on a special Valentine's Day date with your special someone; and as stud earrings (by taking the jackets off) if you prefer it simple but still very much classy.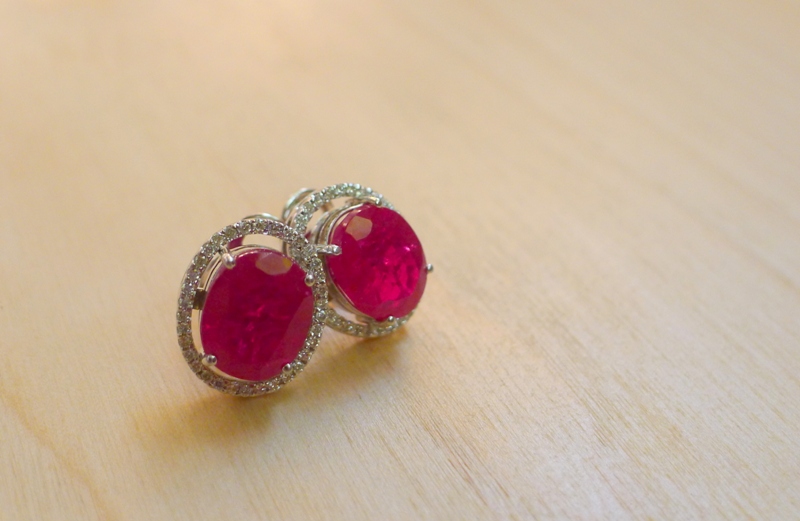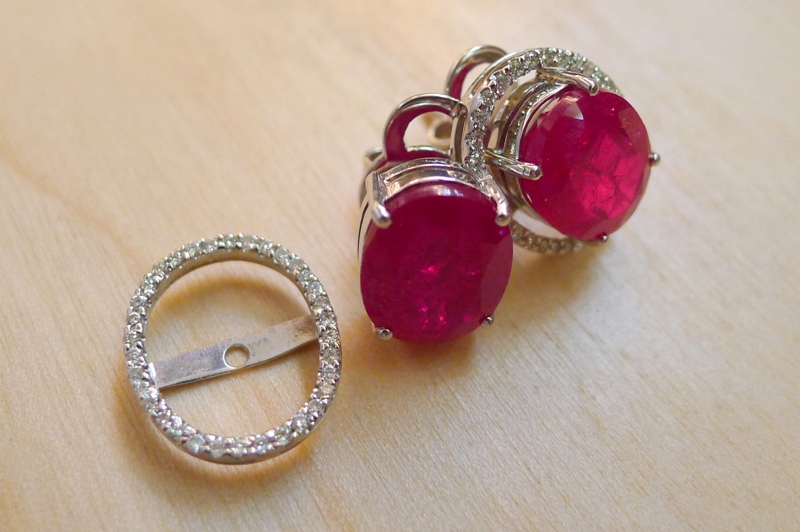 Each ruby gemstone in this set is about 10mm in width, same as my own Burmese Rubies.  Total carat weight of all 3 rubies is 20.15.  The combined number of 0.01 diamond titos used in the earrings and ring is 100.
I am so in love with the ring in this jewelry set.  The design is timeless, and highlights the ruby stone's  exceptional color: turning reddish with pinkish glow in daylight, and stark blood red color at night.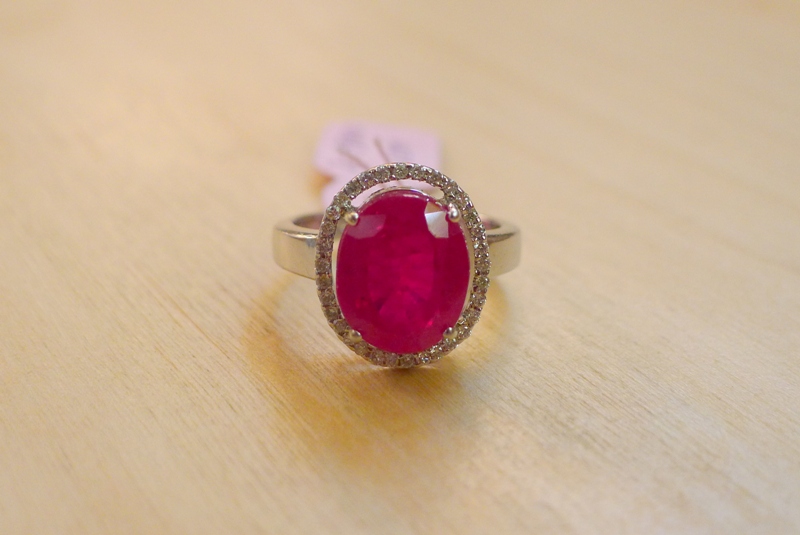 This is how it looks on my middle finger (I wore it there because the ring size is too big for me, hehe!).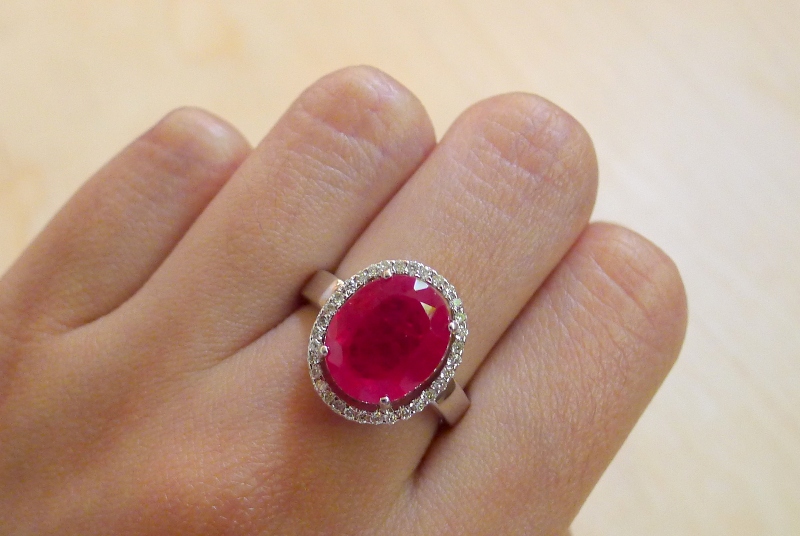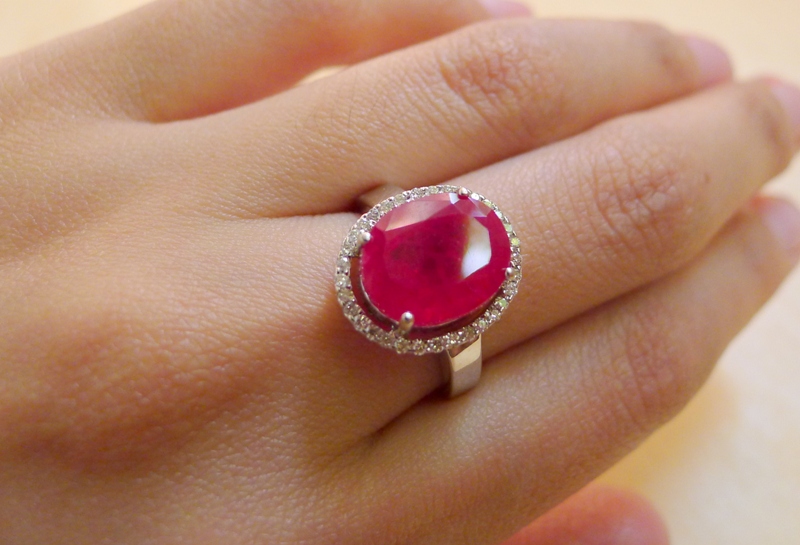 Lovely, aren't they?
I have sometimes wondered why ruby was not chosen as February's birthstone.  That is not to say that I don't love my own birthstone – amethyst –  but February is the month of love, and the color of love is red, and red is the valuable color of ruby.  The connections are more meaningful that way, don't you agree?
There is also this popular poem about the origin of birthstones that tells us of ruby's "spiritual" property to bring love and stability in a relationship:
The glowing ruby shall adorn,
Those who in July are born;
Then they'll be exempt and free
From love's doubts and anxiety.
You don't have to be born in July to appreciate this gemstone's romantic color (or colors), quality and symbolical meaning to love and relationships.   Once you're smitten, I assure you there's no turning back *winks*.
The price of this jewelry for sale is available upon request.  Drop me an email if interested.  Sorry I will not be answering inquiries in the comments section of this post.   I hope you understand. 
(Special thanks to my trusted alahera for lending me this jewelry set for a day!)