AJ and I are big fans of Myron's Steak. We preferred dining at their Rockwell Branch (over the one at Greenbelt) because of its cozy ambiance and formal look that made it perfect for dinner dates.   We had planned on having dinner there sometime in October last year (because I miss their Chicken Inasal already!) when I remembered that a new restaurant has replaced Myron's na nga pala, and it's called Franco's.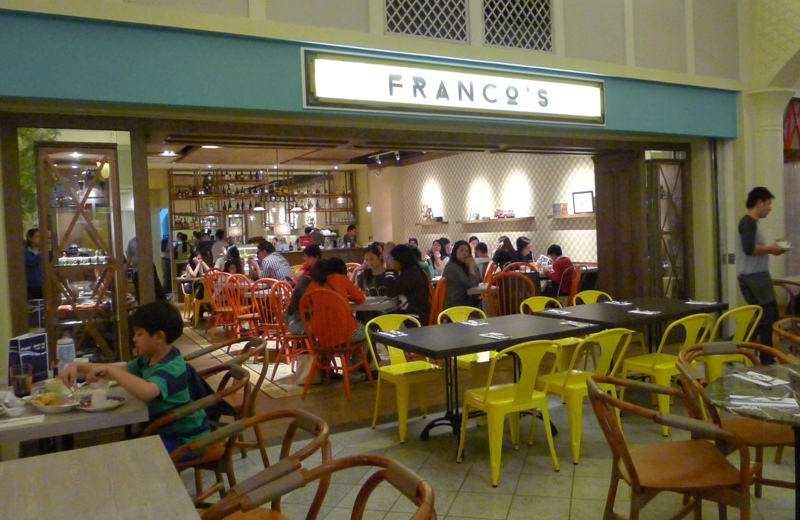 Although it was described as a contemporary reinvention of Myron's, I wasn't excited to try it out right away.  I really must be getting old cos I missed the old, formal look of Myron's: its dark purple and brown colors, the uniformed servers (in neck ties pa!) and the not-so open layout which gave diners extra comfort and privacy.
I even miss its old menu book.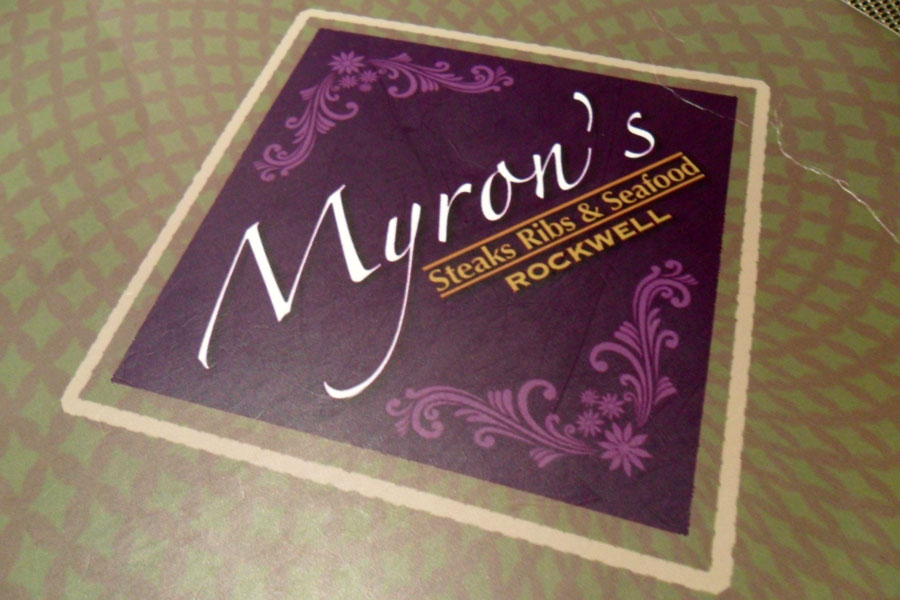 But I know I could not abstain that long from my favorite dishes at Myron's, so AJ and I finally gave it a try last Sunday.
Everything in the restaurant is new.  Gone are the booth seats, now replaced with mostly individual chairs which gave the restaurant more flexibility in accommodating large groups.  Bright and cheerful colors of yellow, orange and apple green gave it a happy, casual vibe.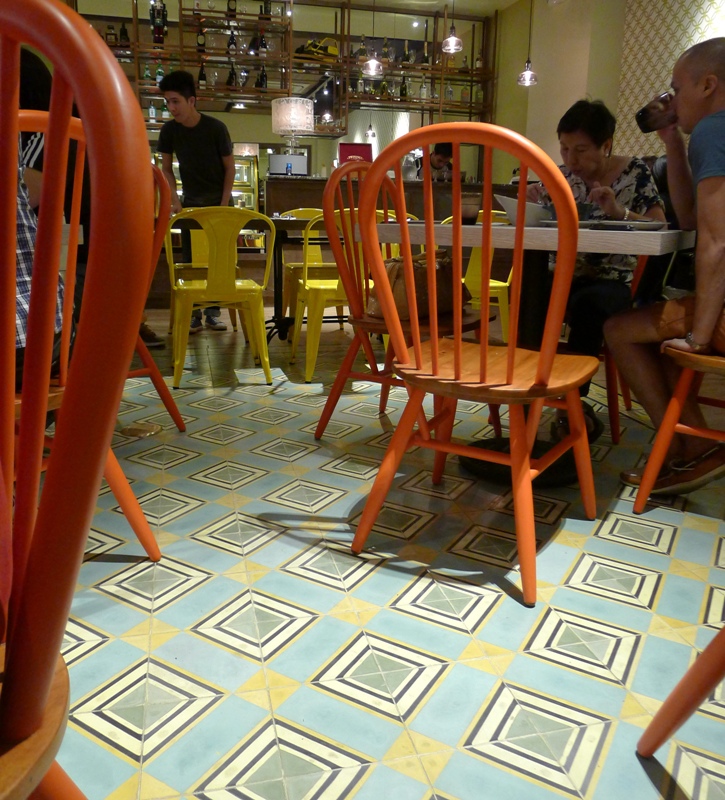 The menu book is also smaller, but I have to say that it's really cute.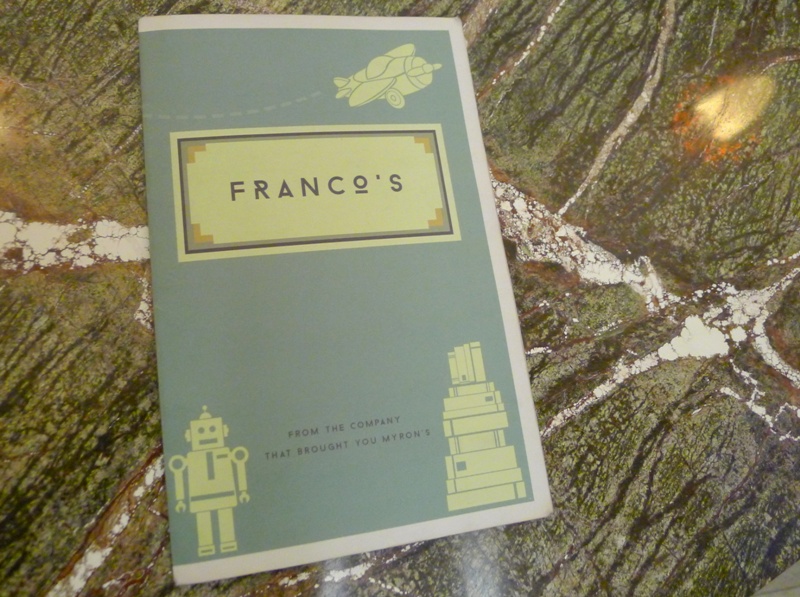 I soon learned that the restaurant's name change has a very significant meaning.  Myron's Steak was renamed Franco's as a tribute to the owners' son, Franco (read their story here).
The moment when I finally felt this is 'home': seeing my favorite Chicken Inasal in Franco's menu!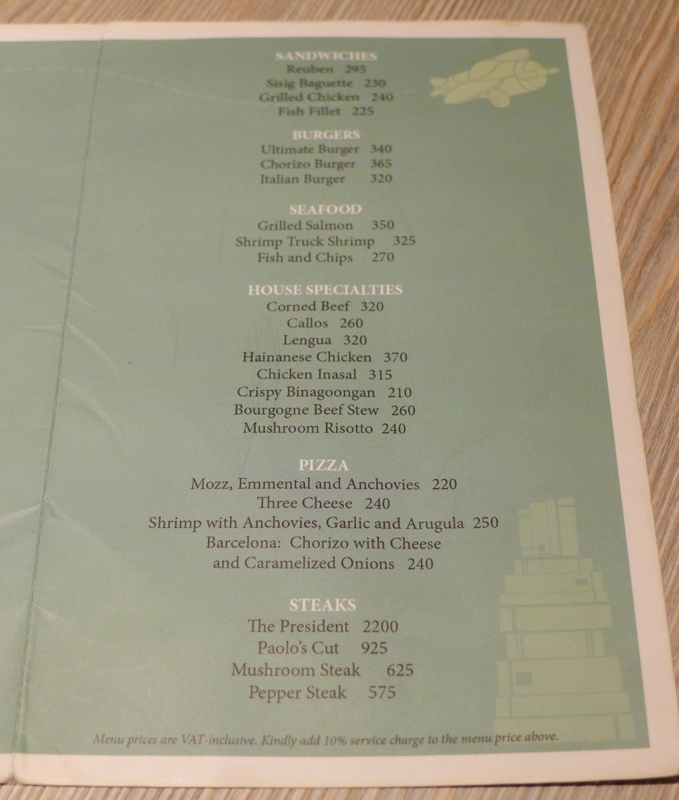 AJ and I had the best reunion ever with our favorite Myron's dishes at Franco's!
Chicken Inasal.  I'm very familiar already with the taste of Chicken Inasal, having tried the other restaurants' version of this, but there's something about Myron's Inasal that makes it stand out from the rest.  Must be the freshness of the chicken  or the richness of the sauce or the perfectly grilled meat (other restaurants grill the chicken too much, leaving a burnt taste in it).  Whatever it is, this cooking secret will surely keep me going back to this classic Pinoy chicken dish!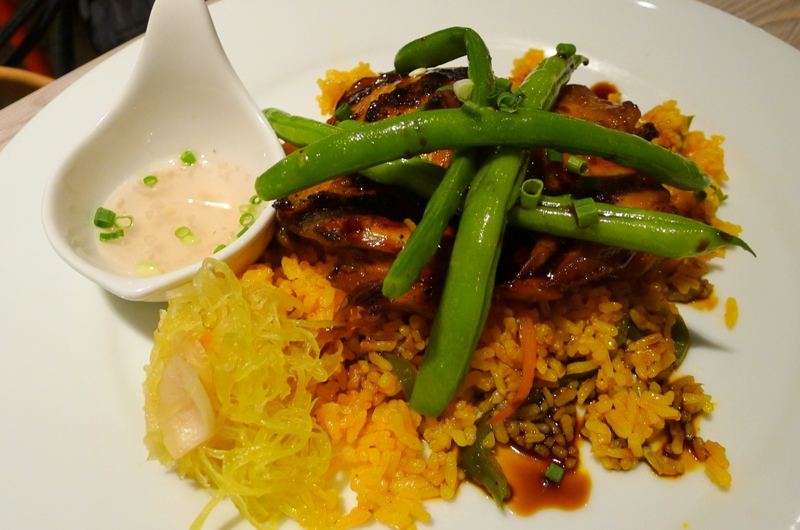 Angus Beef Sisig.  Oh my, oh my, this is probably the best sisig I've tasted!  This used to be one of Myron's main dishes and now it's just an appetizer, so the serving is smaller.  Still, it  didn't stop us from ordering this luxury sisig and eating it as an ulam!   I just hope next time hindi na masyadong mataba yung bibigay samin =)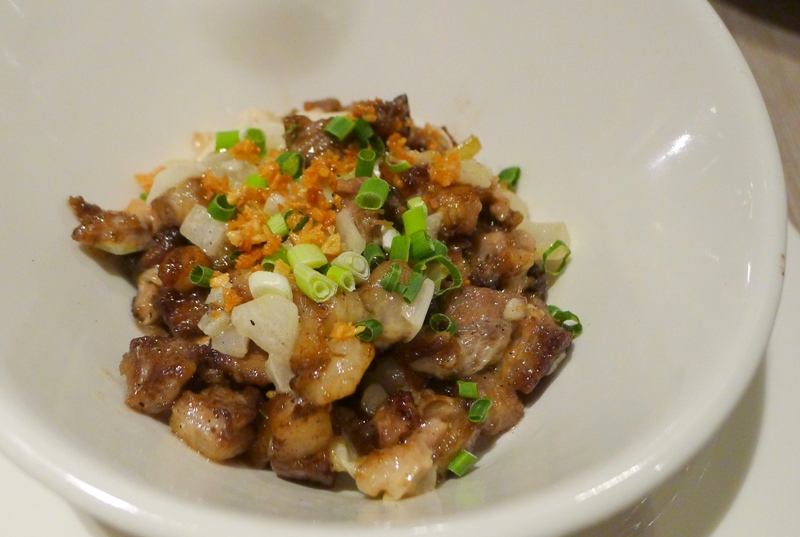 Crispy Binagoongan.  Another favorite of ours because it has been very consistent with its wonderful taste, and the crispiness and leanness of the pork used.   The picture may not show it but we removed very, very little pork fat from this dish.  I hope we will always be this lucky and have it the way we wanted.  Try it, I'm sure you will like it too.  A warning, though: you cannot say 'no' to rice with this, hehe!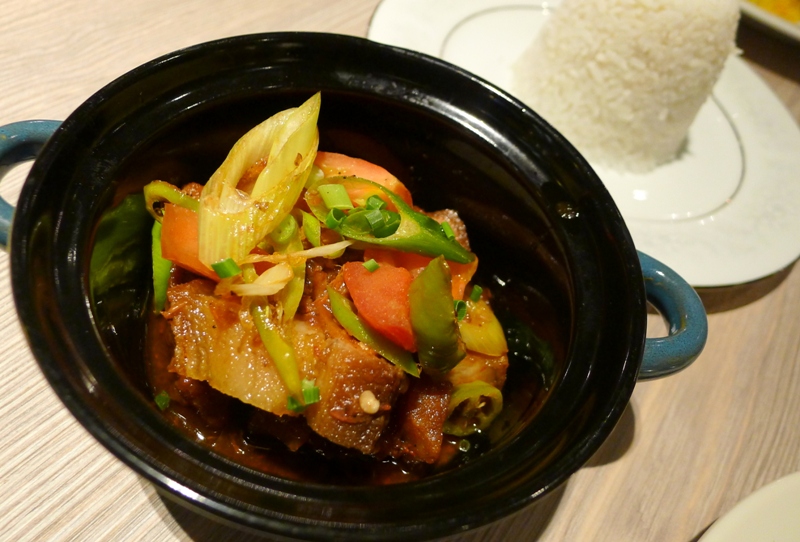 I enjoyed very much the food we ate at Franco's, and seeing the other diners' open expression of satisfaction, hearing their happy chats and laughs made me realize that the reinvention was truly with a purpose.  Franco's new openness has allowed for more recreation to take place, and people now come together in groups and families to enjoy their Myron's favorites.
Franco's  |  Ground Floor, Power Plant Mall, Rockwell, Makati City