Remember this loose golden south sea pearl I bought in Palawan last May? (shown below with my pair of golden south sea pearl earrings)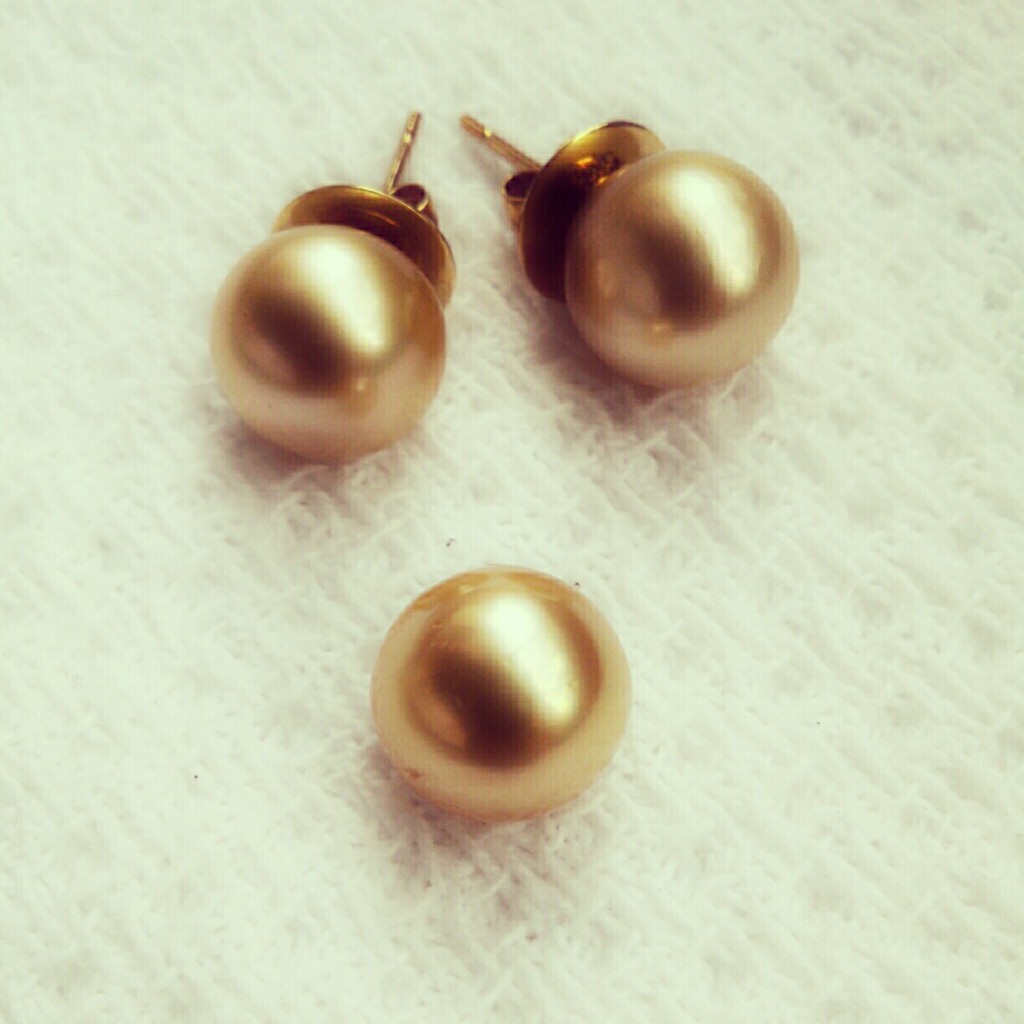 I finally had it designed into a ring!
Here is it on my middle finger: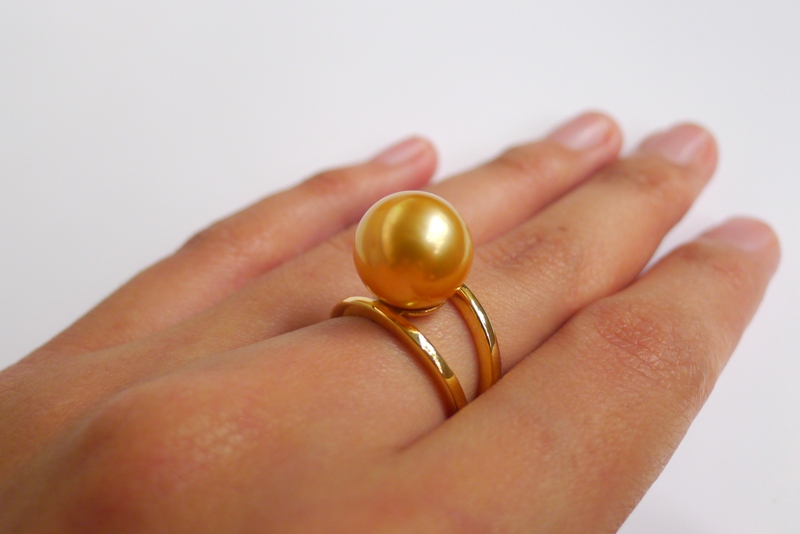 The pearl is really big, I love it!
I personally chose the design of the ring, which shows 2 gold bands in 14k yellow gold held together by the pearl.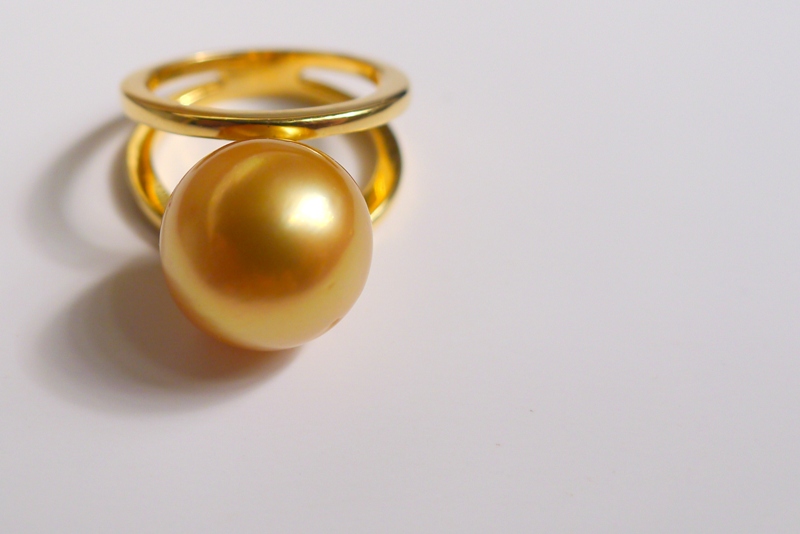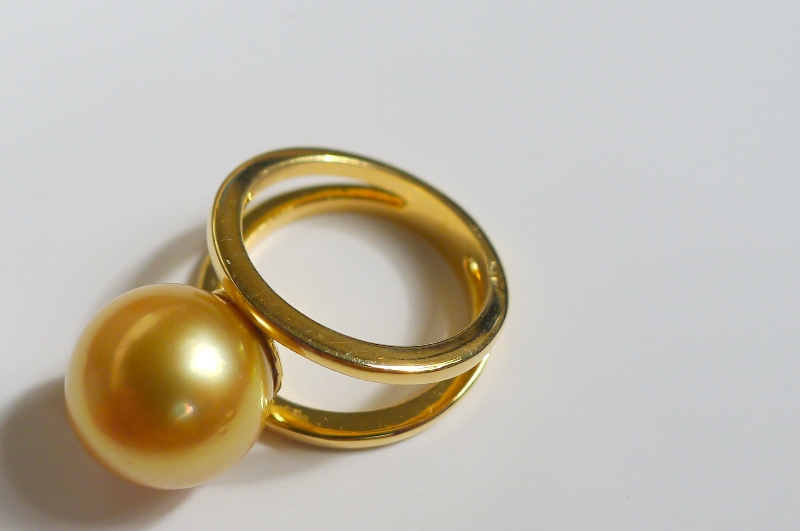 My trusted alahera, Tita Malou, executed my design perfectly.
The thin gold bands really bring out the golden beauty of this Palawan south sea pearl which, if you've read my blog post about it, costs me just P1,500.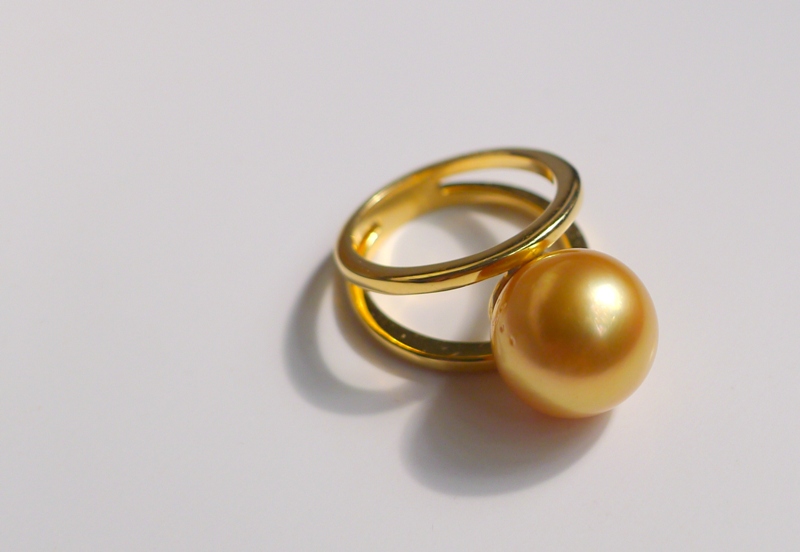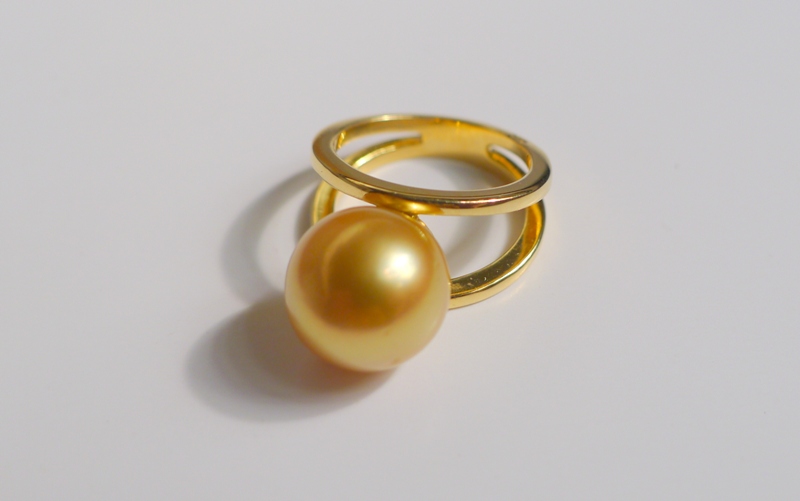 Stunning, isn't it?
I wore the earrings and ring set during our Christmas get-together at the office last month, hoping to attract performance bonuses for all of us with my gold Santa hat and jewelry haha!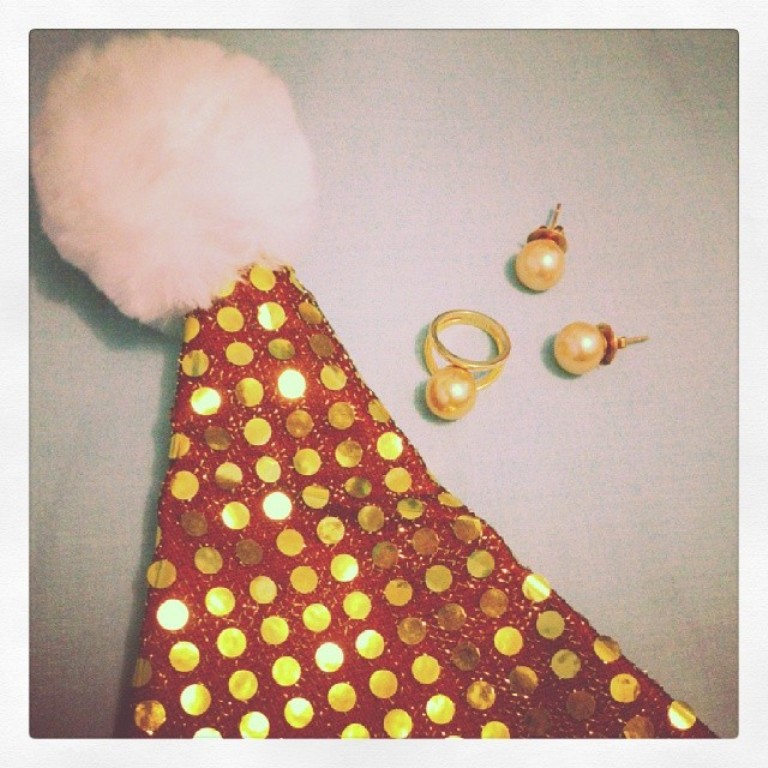 We may not have been lucky with the bonus (which will come a bit late, like last year) but my getting this beautiful pearl at such a bargain is already a big bonus in itself!
I am very happy with my ring, which now complete my south sea pearls collection!
Here's to more bargain (and jewelry) finds this year!
Cheers!