We had homemade Danish Ebelskivers last week, which we enjoyed very much because they tasted like pancakes but are much more solid and filling.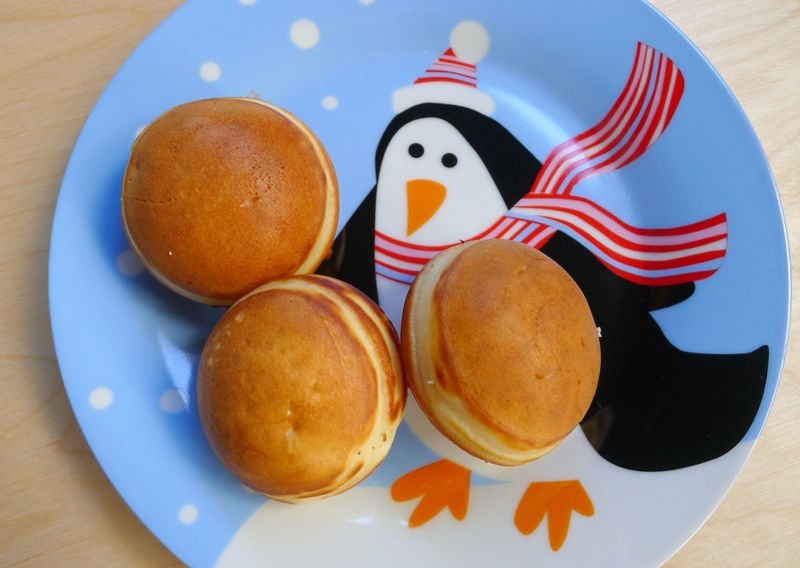 Interestingly, in Denmark, ebelskivers (which are basically pancakes but with a sphere shape) are commonly served during Christmas with mulled wine, which is made of red wine, sugar and spices like cinnamon, ginger and bitter orange, among others.
So it was really fitting that we made these also during the Yuletide season.  And that would not have been possible too if not for this Nordic Ware Ebelskiver Pan that we received as Christmas gift (thank you so much, Ninang Caro!).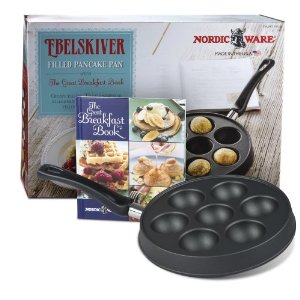 In making the batter, we used our usual recipe in making homemade pancakes.
Cooking with the ebelskiver pan is so easy and fun!  I just filled each cup with the batter until about 2/3 full, and waited for the bottom side of each ebelskiver to cook (or has turned into brown).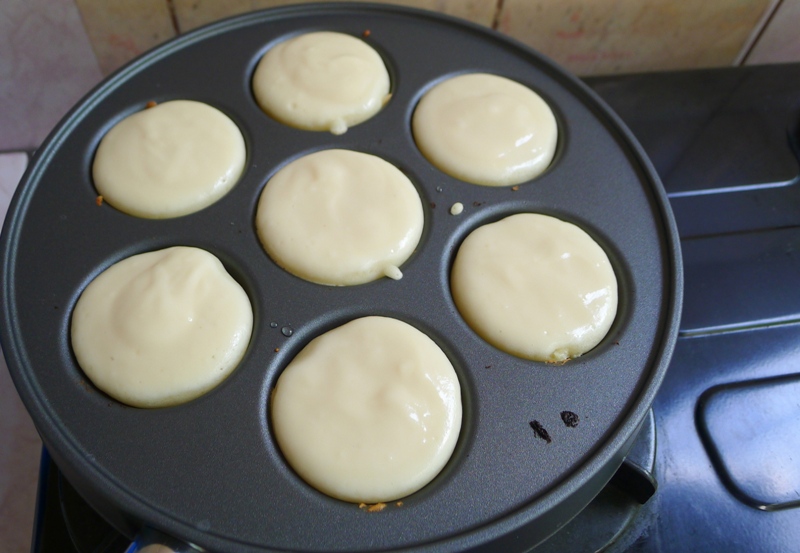 I used leftover yakitori skewers in turning over the ebelskivers, to avoid scratching the non-stick pan.  It's like cooking takoyaki!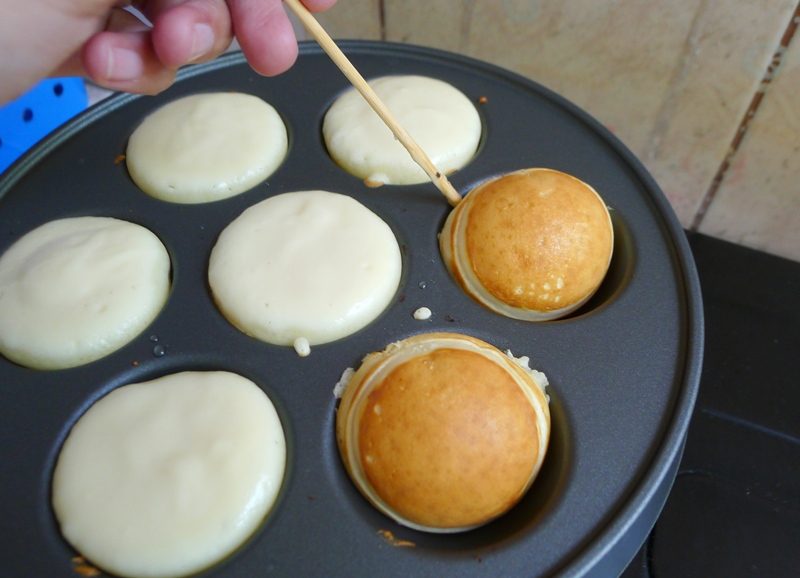 It took about 7 minutes for the ebelskivers to cook on both sides.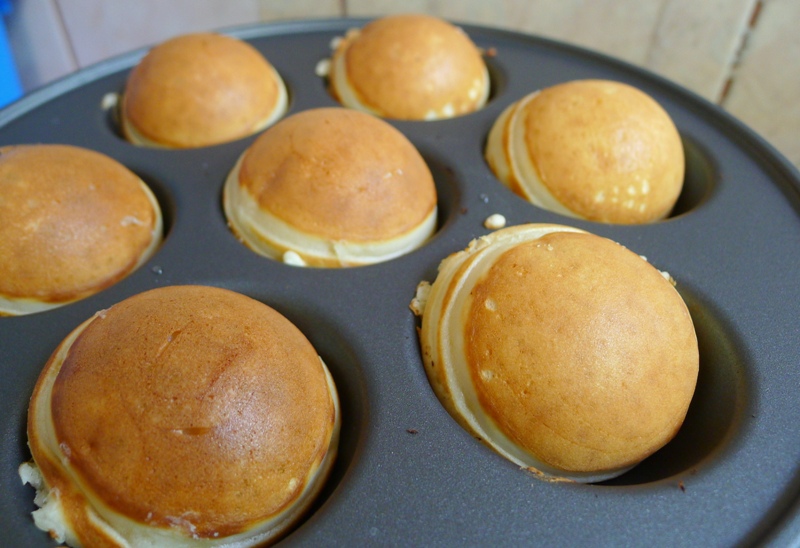 They are best served warm, with butter and jam.
Our pan came with this breakfast cookbook containing 80 recipes for ebelskivers, pancakes, waffles, doughnuts and omelets!  What a treat!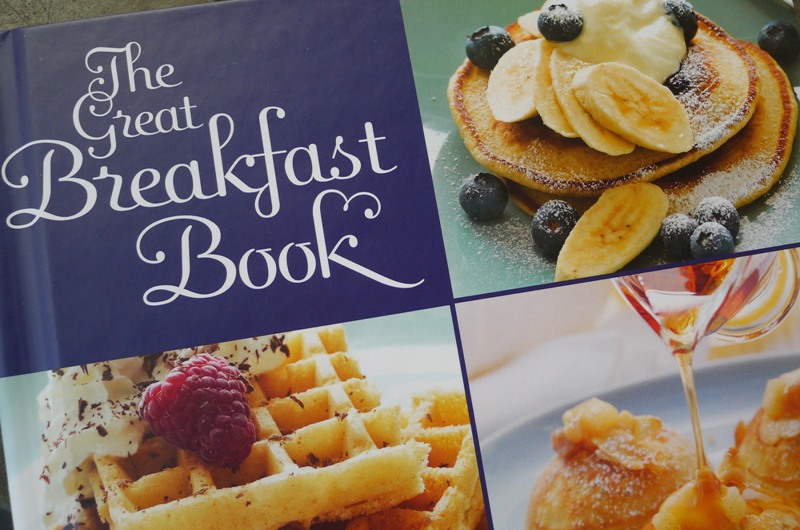 Here are some interesting recipes I found inside:
Corn Ebelskivers with Jalapeno and Cheddar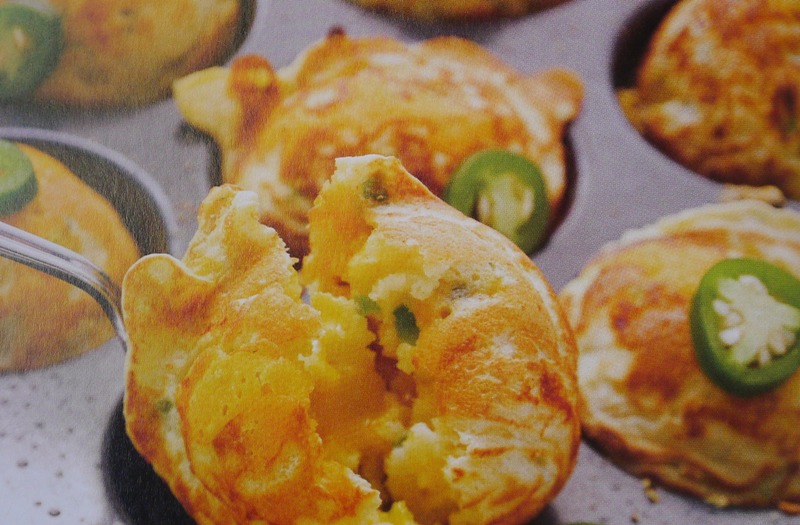 Chunky Banana Toffee Ebelskivers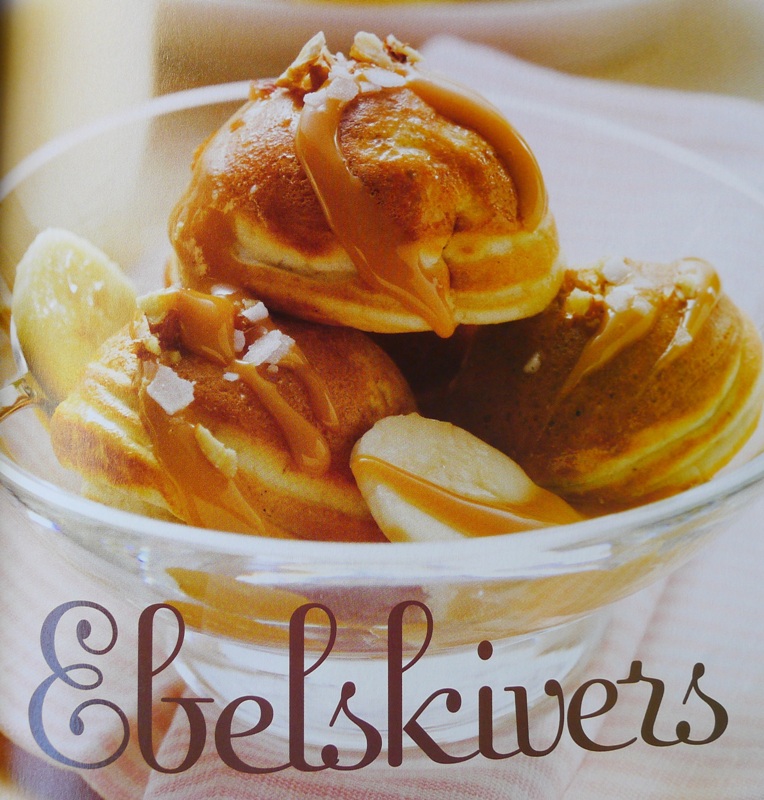 Apple Strudel Ebelskivers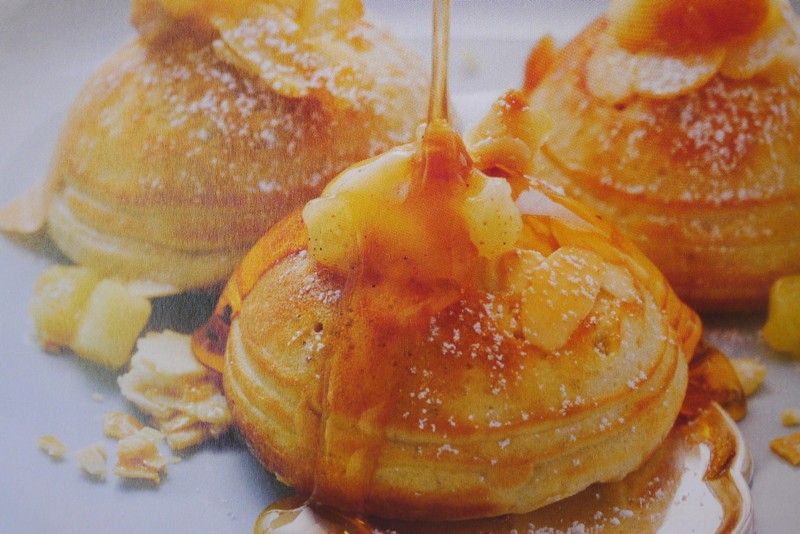 We're so happy with these gifts (the pan and the cookbook).  Now we can look forward to having gourmet breakfast during weekends in 2014!