Last Saturday, November 17, Dream Big Books launched Princess Lea at National Bookstore – Glorietta 1.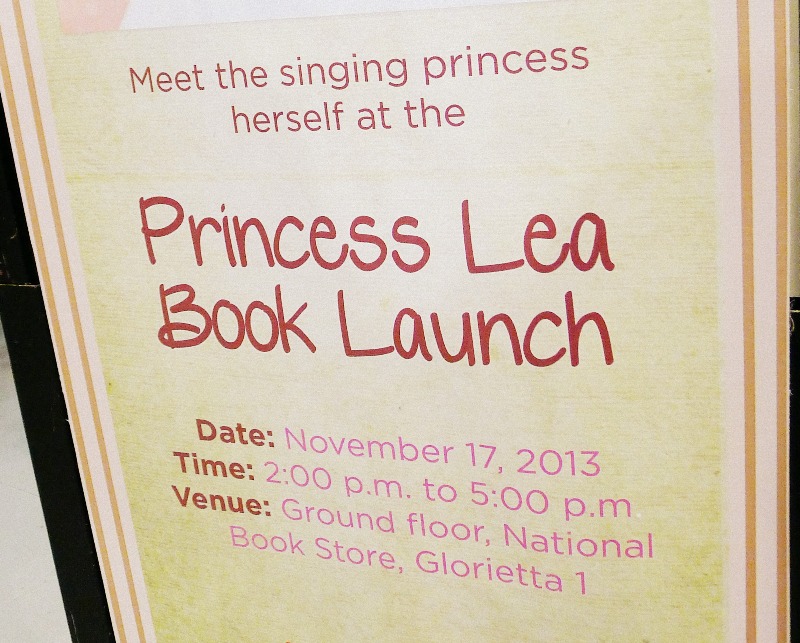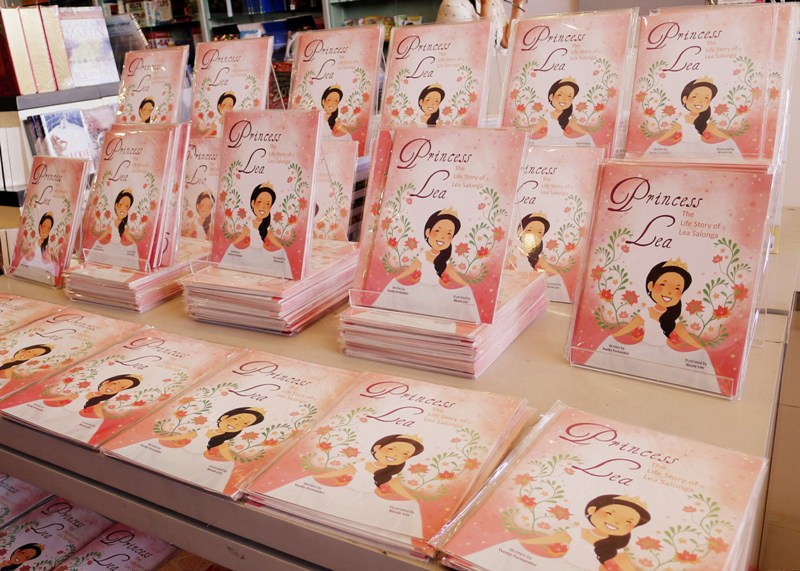 Princess Lea, which tells the life story of Ms. Lea Salonga, is the 5th children's book created by Ms. Yvette Fernandez (writer) and Ms. Nicole Lim (illustrator).  All their books are about the inspiring lives of well-known Filipino personalities.
Those who have been featured in the past were former DILG Sec. Jesse Robredo, John Gokongwei, Jr., Nanay Coring (or Ms. Socorro Ramos, the founder of National Bookstore) and the Aquino family.
I came to the launching as a fan (big fan, actually) of Lea Salonga, and AJ came with me for support hehe!  So while I was waiting in the line (which was already long at 1:30 p.m.), AJ took pictures of the event.  All the pictures featured in this post were taken by him (thanks, hubby!)
Here's the line, by the way.  It's a good thing I was surrounded by books.  I browsed through them to kill time.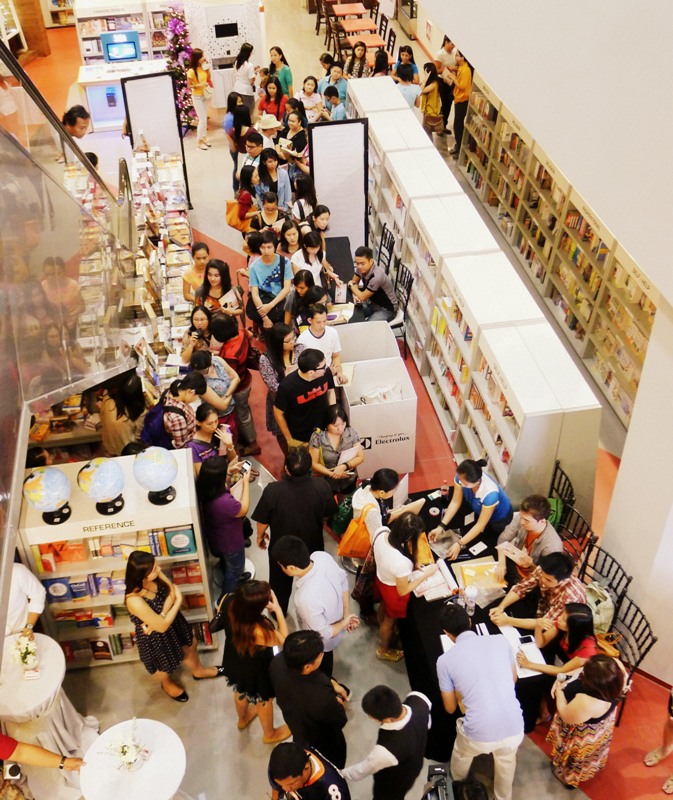 This is the VIP area, filled with guests and friends from the media.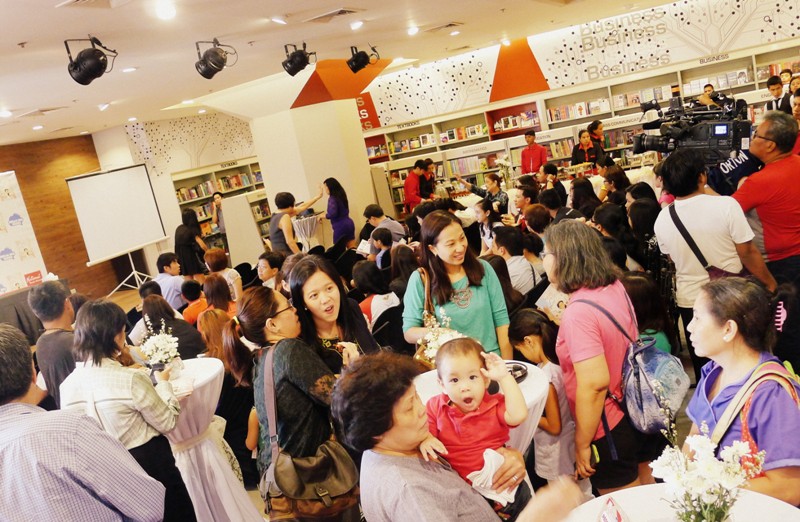 Of course, a book launching will not be complete without the author reading some pages from the book.  We were delighted to hear Nicole Beverly, Lea's pretty 7-year-old daughter, read the pages from the book.  How cute!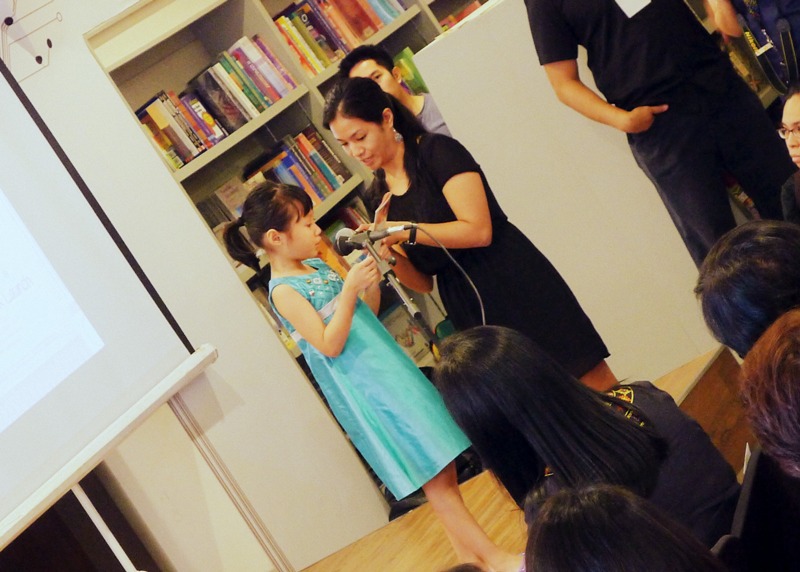 My idol was finally introduced on stage!  I could only see her head from where I was in the line, but AJ later came up to me and we switched places so I could see her up close.  Lea is really beautiful and so young-looking!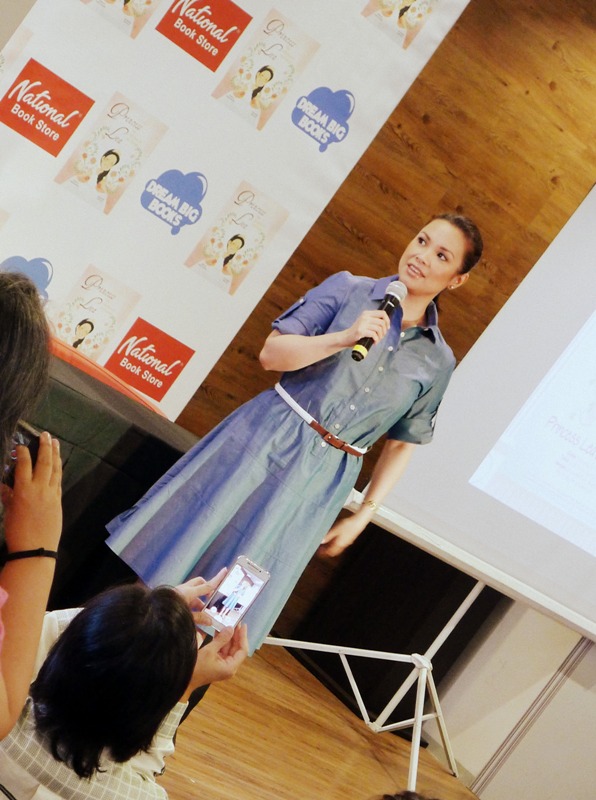 After saying a few words, the Q&A with the media followed.  At this point, medyo pagod nako sa pila and hungry na rin.  Pero carry lang; I will not let that afternoon pass without having my book signed by Lea!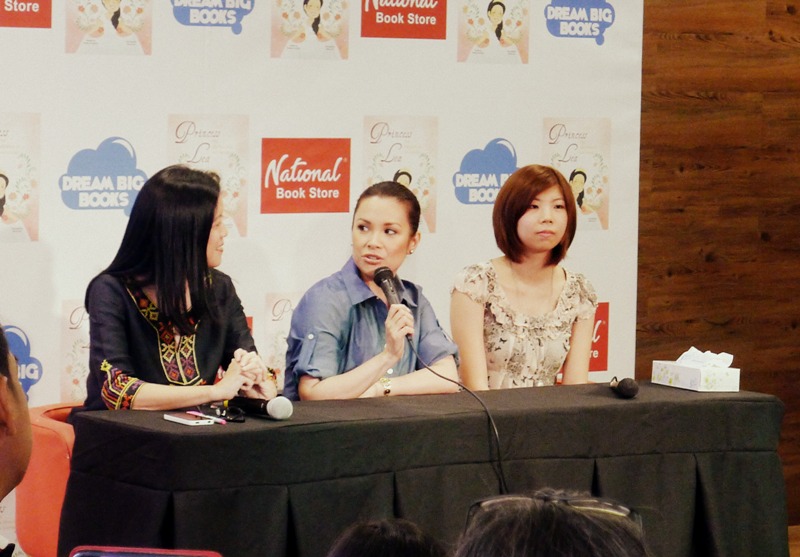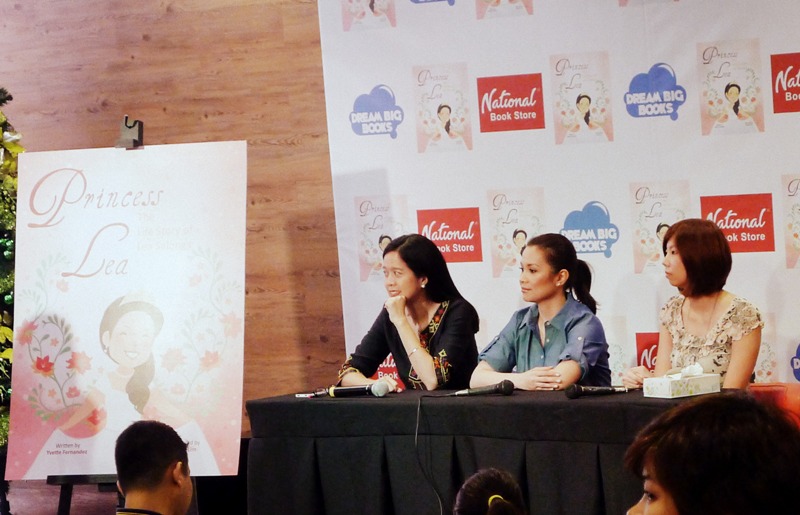 After more than 2 hours of waiting in the line, I finally reached the registration table!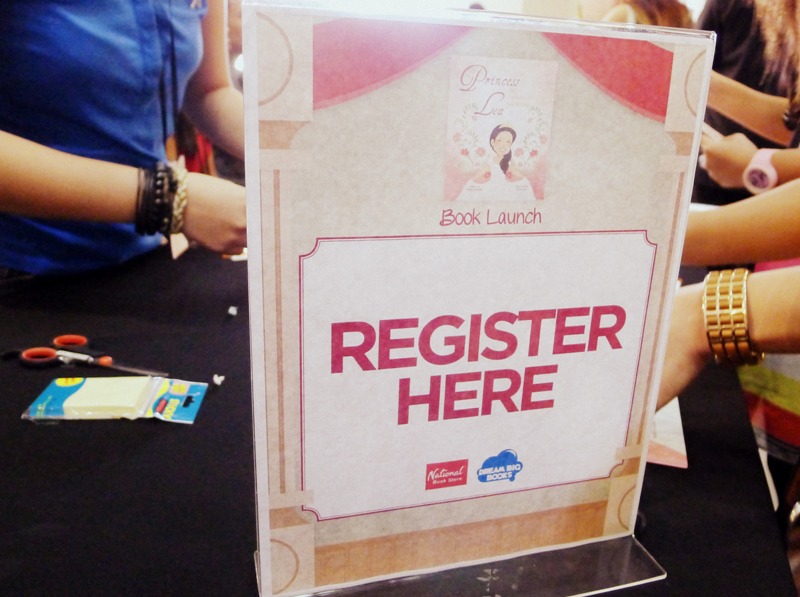 The cloud-9 moment: having my book signed by Ms. Lea Salonga, Ms. Yvette Fernandez and Ms. Nicole Lim, then my picture taken with them.  The whole thing lasted for half a minute lang.  No chance to chat with them as I was immediately ushered to the exit area.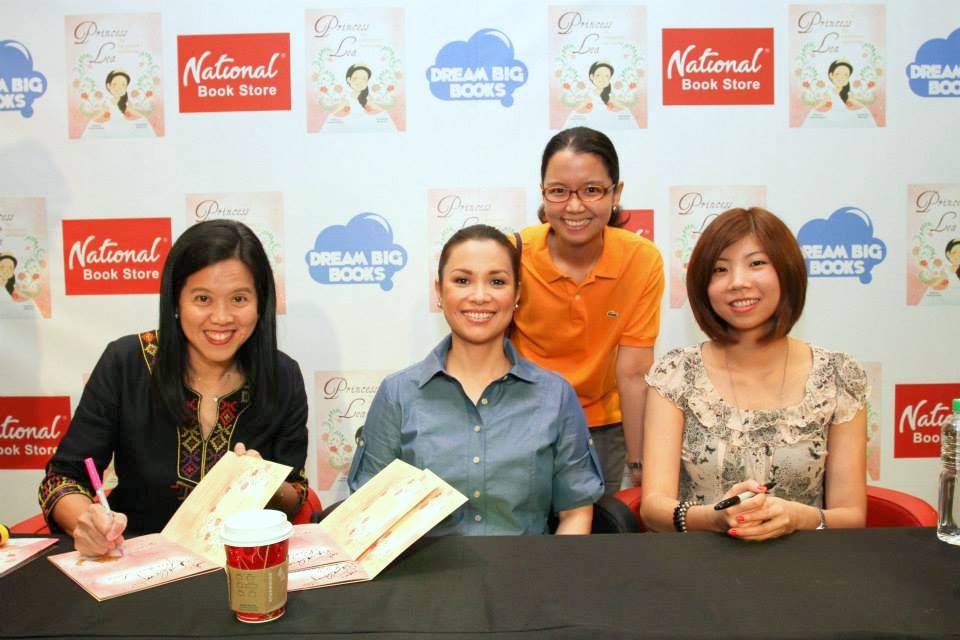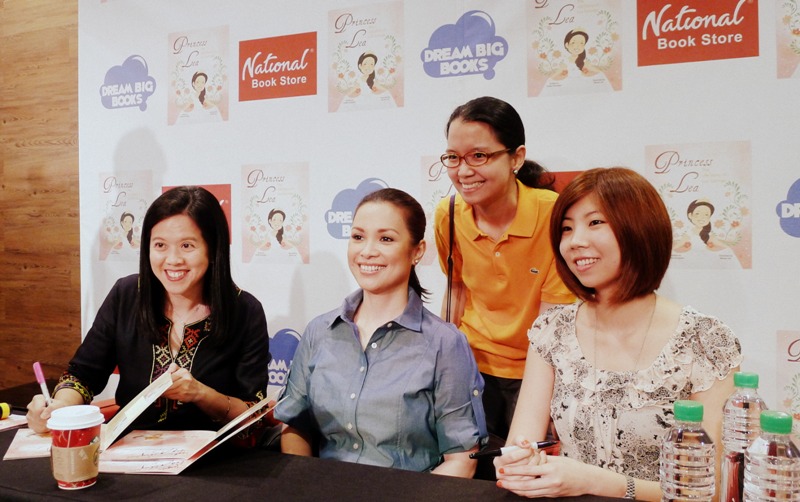 Thanks to National Bookstore for making this happen!
And thank you Lea, for signing all our books!
Princess Lea is now available at all National Bookstore outlets for only P125.00.