What a stressful day I had today at the office, and it's only Tuesday!
July is actually the busiest month at work because:
It is the month where mid-year performance reports are due for submission to the management;
July also signals the start of strategic planning preparations (read: whole day meetings, ack!); and,
It is also the month where we start preparing our budgets for the next year.  That means days (and nights) of crunching numbers and preparing the data needed to support our budget proposal for next year.
One thing I hate most when I'm juggling report deadlines like this is that I get so engrossed with my laptop work  I forget to take proper lunches and even finish my water bottle  =(    The effect of STRESS, my bad!
That's why I was pleasantly surprised and happy when Nuffnang Philippines and Nestlé invited me and AJ to a stress-free Saturday afternoon last week, wherein we were treated to relaxing massage treatment, good food and other fun activities!  The timing couldn't be more perfect because I know I'm going to have a rough week ahead and I really need something to take my mind off it and to prepare my body mentally and physically for that.
It was also my first time as a blogger to attend an 'event' and the experience was just . . . amazing!
The event was none other than the Nestlé Acti-V Go Lounge and it was held at Romulo Cafe in Tomas Morato, Quezon City.
When AJ and I got there, we were immediately treated to a personalized spa and massage treatment.  It's personalized because you get to choose the type of spa/massage that you'll have:  back, hand or foot spa/massage.
The 'look' and 'smell' of the spa / massage area were already very relaxing.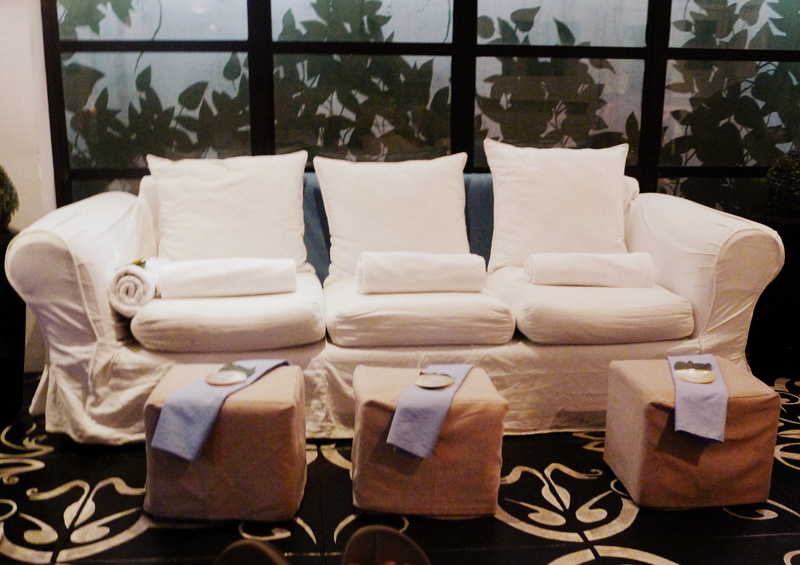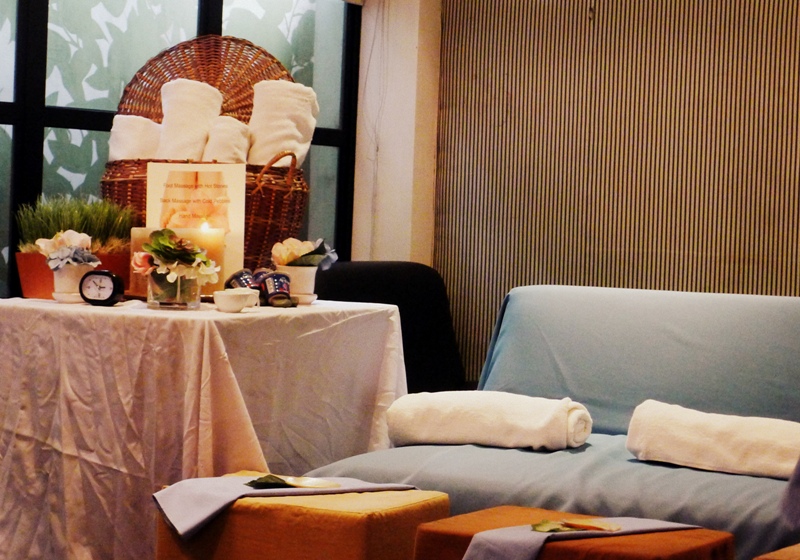 We chose to have the back massage. You can immediately see the effect on AJ's face below, hehe!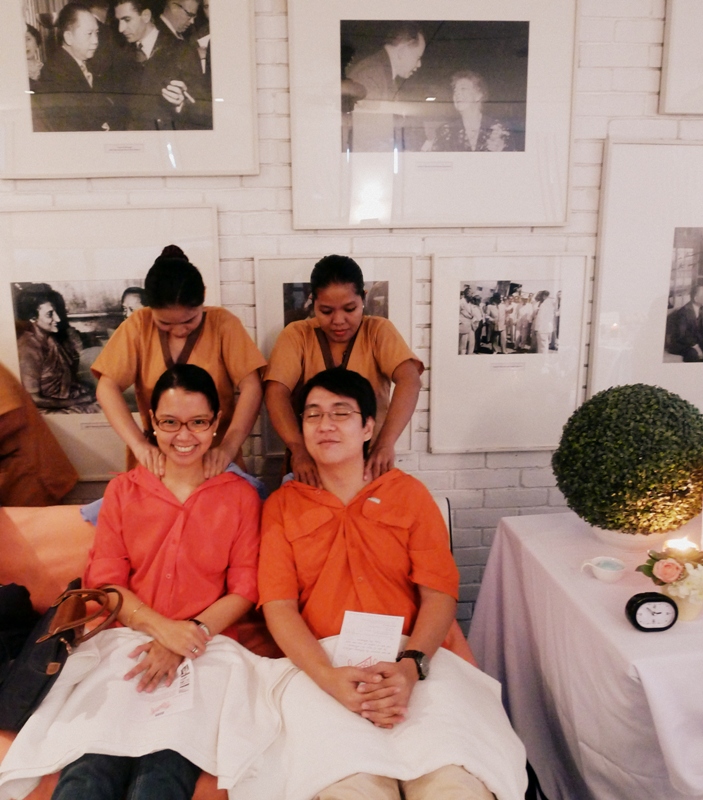 After having our massage, we looked around the venue and found fellow bloggers busy designing their canvas chiller bags while enjoying their yogurt smoothies and truffle popcorn.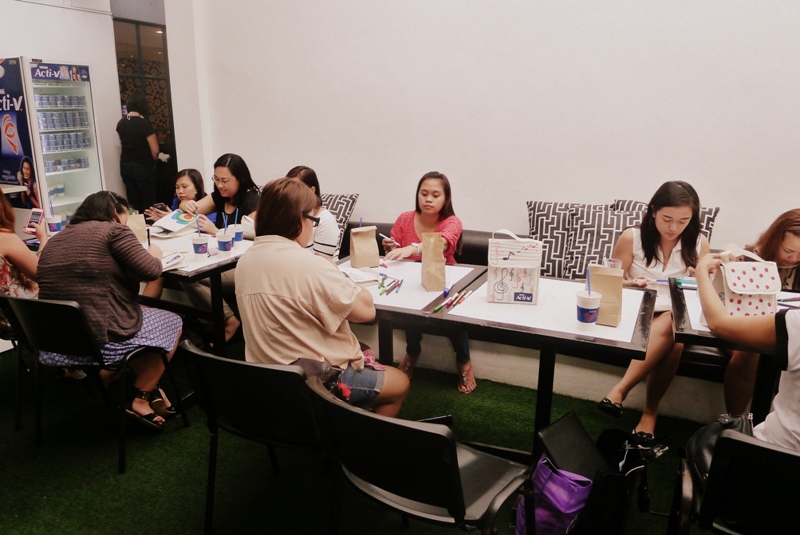 Here are some of the personalized canvas chiller bags on display.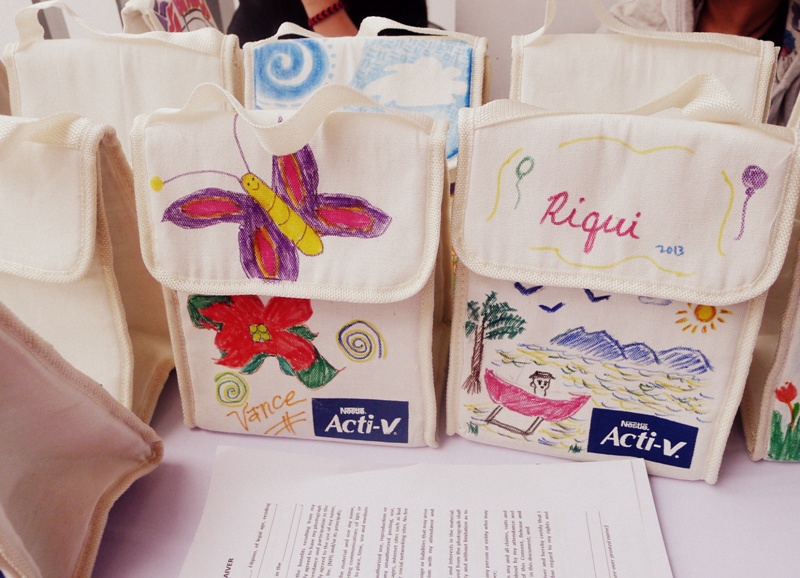 I wonder who made these yogurt smoothies.  They're so good!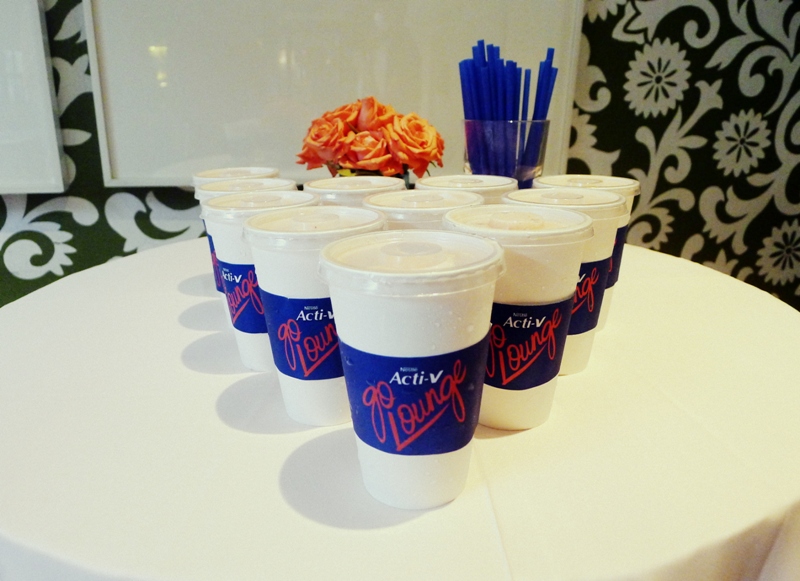 AJ and I then went to the main dining room of Romulo Cafe for the main activity that afternoon – the afternoon feast!  (hehe!)
I super love the details of our table centerpieces.  We all felt like VIPs that day  =)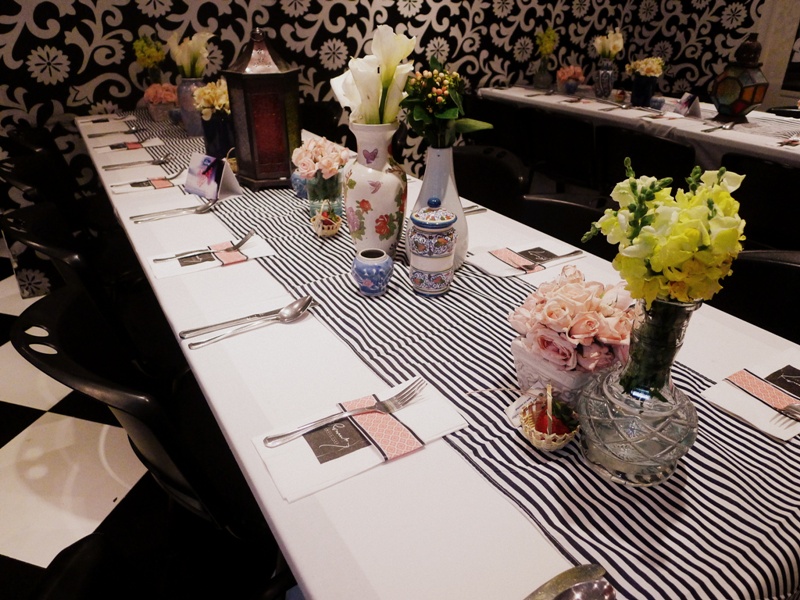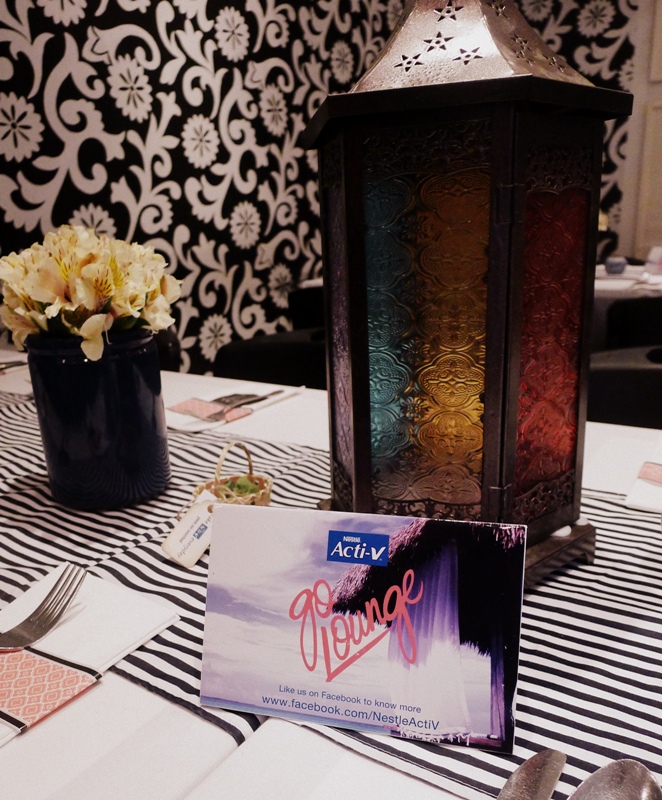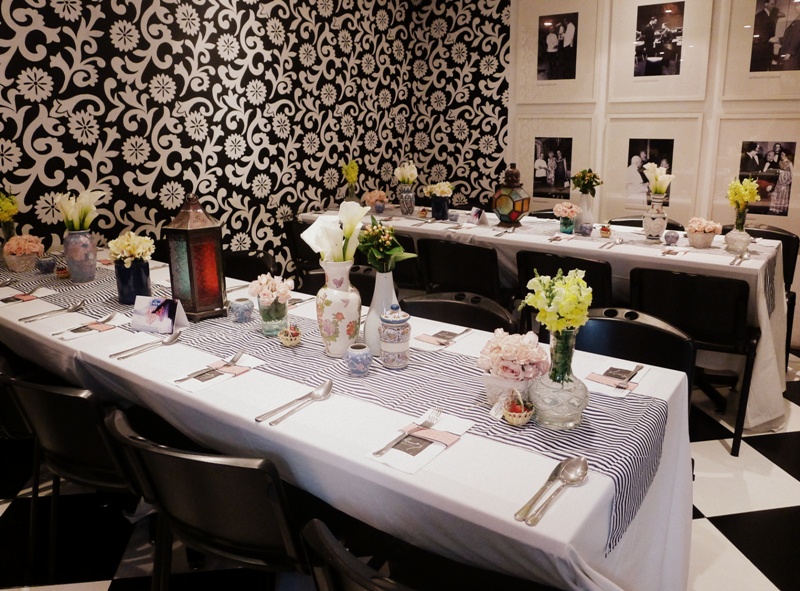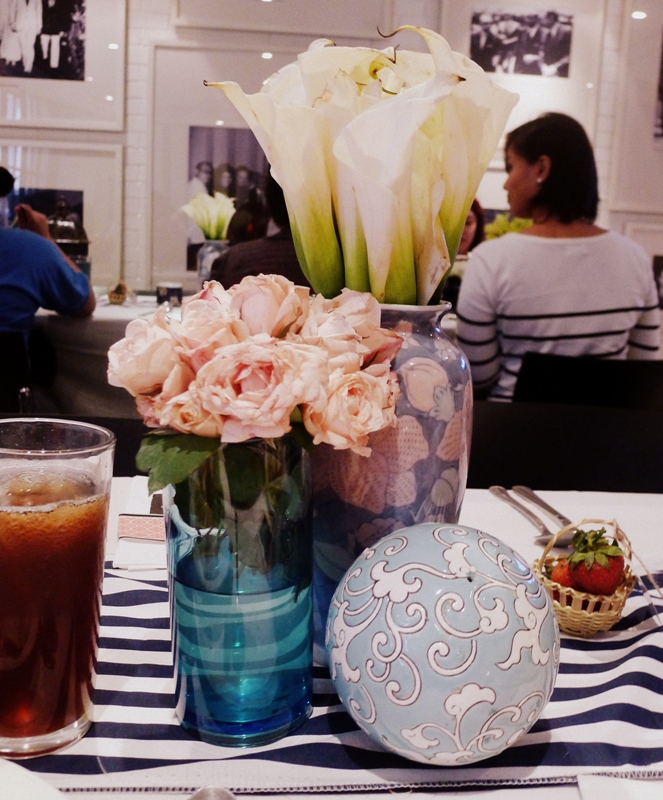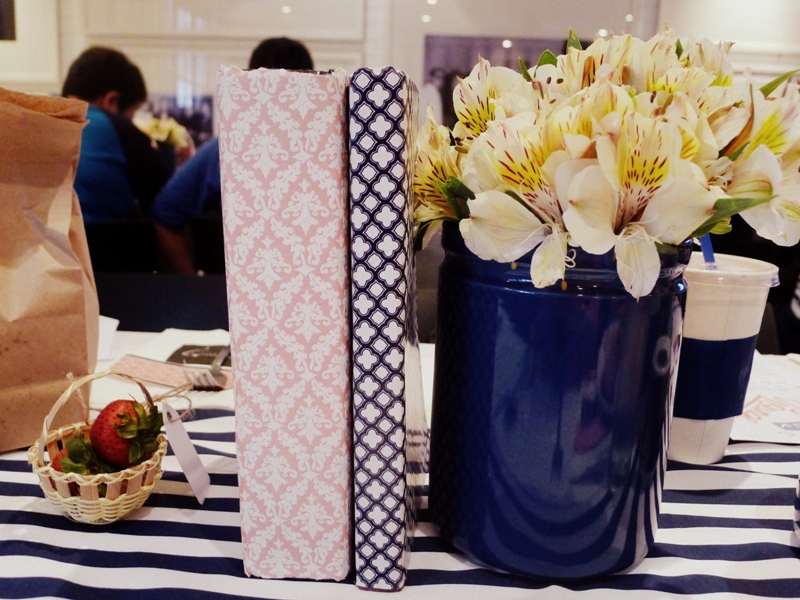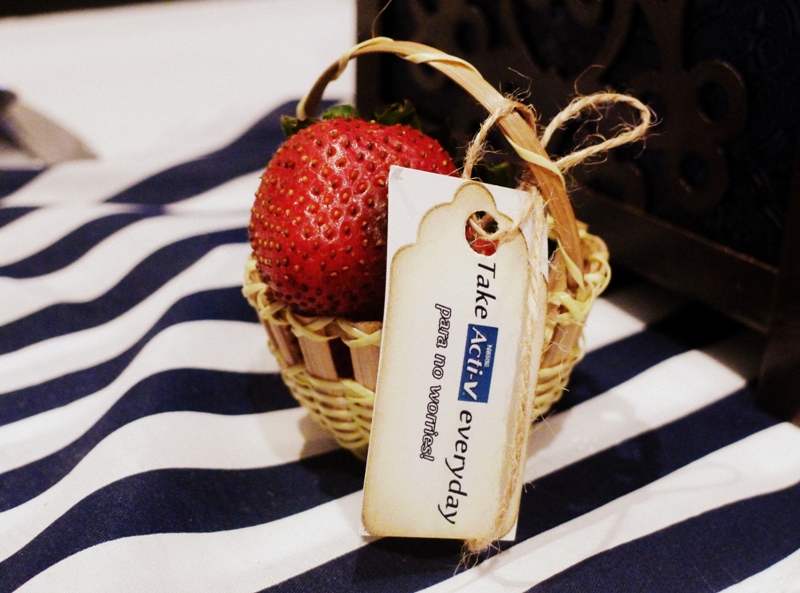 And the food?  All light but impressively delicious.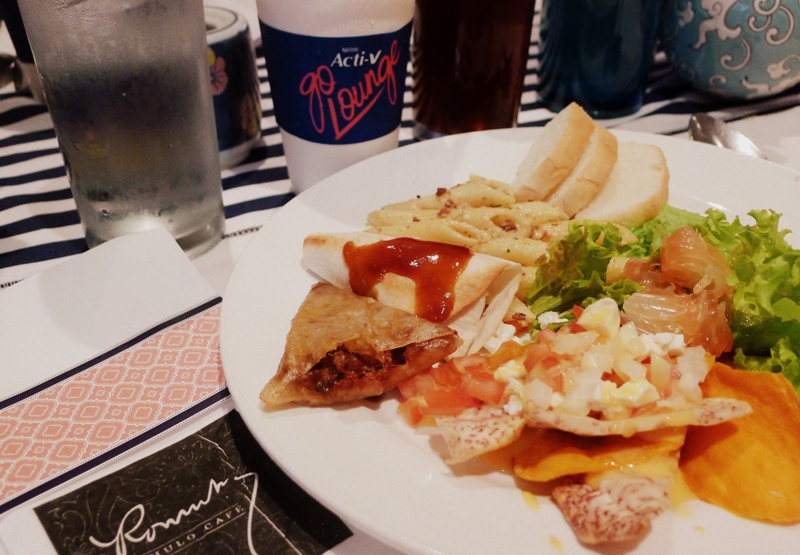 We were seated next to Ms. Kakki Teodoro of Diet Diva, the event's host, who's bubbly and really fun to be around.  She regaled us with stories about Diet Diva, the art in her canvas chiller bag, her travels and even the interesting meaning of her hand tattoo  =)     We really like her!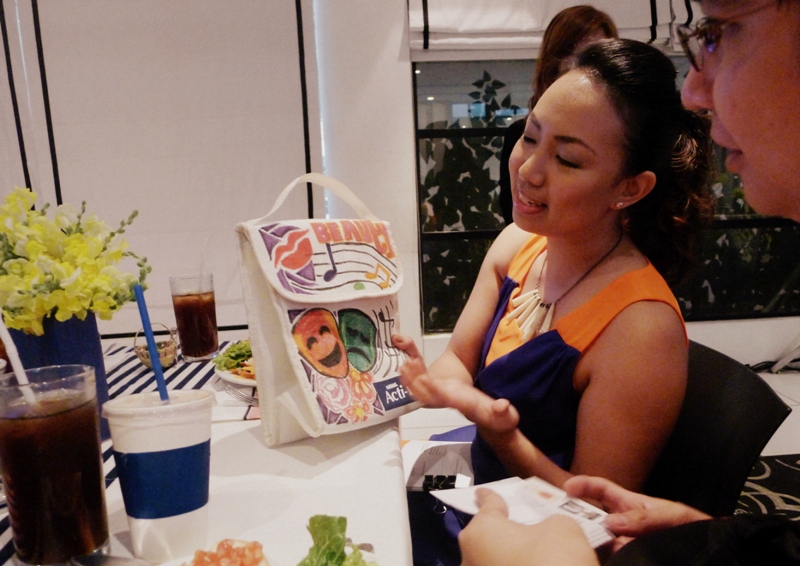 See?  Friends agad kami, hehe!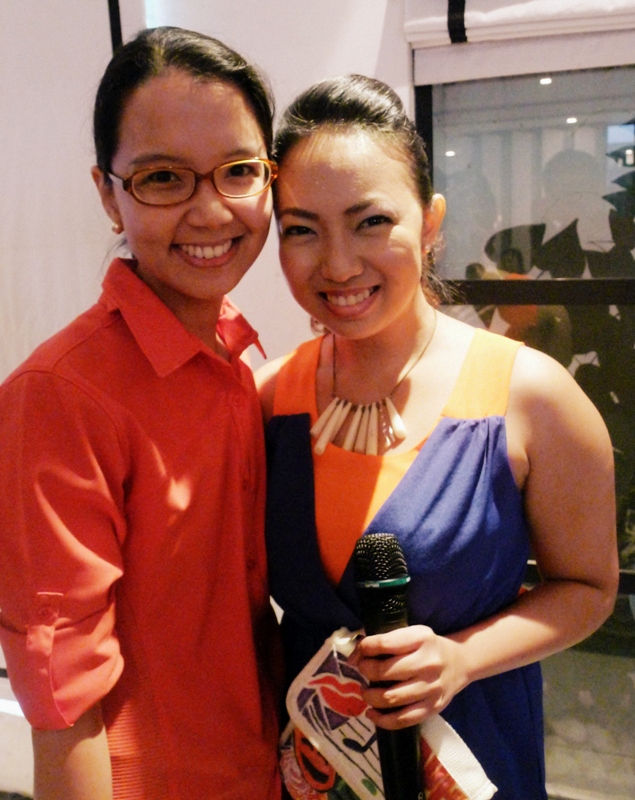 Next came the second highlight of the afternoon's activity:  meeting Ms. Cherie Gil!   She is Nestlé Acti-V's brand ambassadress, and just the perfect person to talk about the only yogurt that has active fibers to support good digestion, an essential component of health and vitality.
Although I am a die-hard Sharonian (haha!), I have admired Ms. Cherie Gil (Sharon's famous on-screen nemesis) for being the brilliant actress that she is, both in films and in the theater.  I also think that she is one of the beautiful actresses we have today, ever fit and young-looking.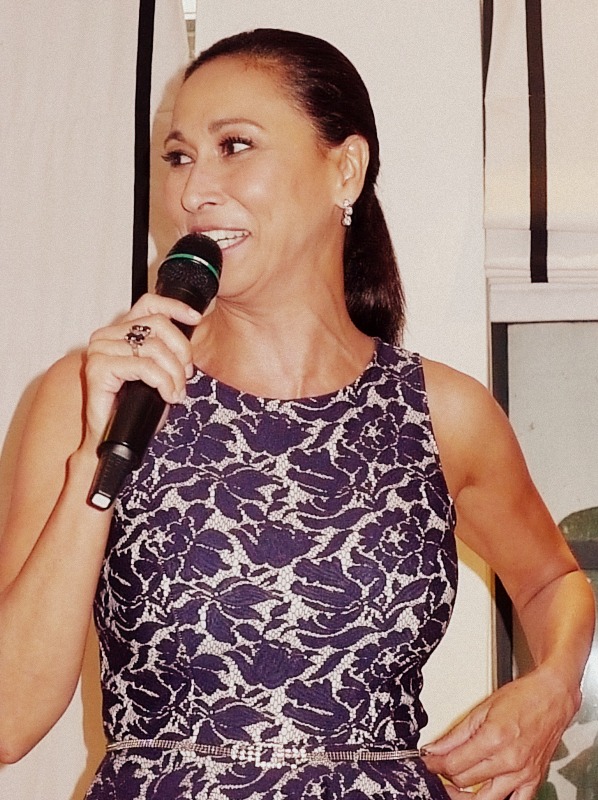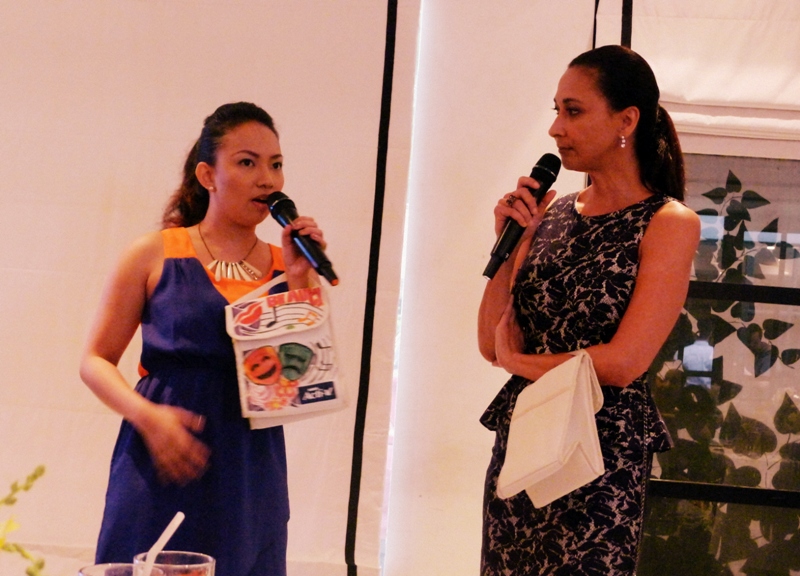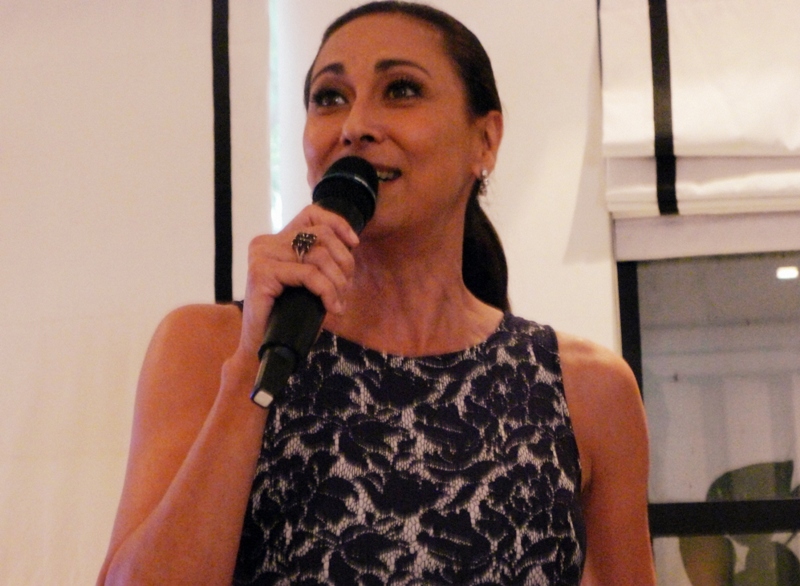 When asked about her secrets to being fit and pretty(!), she said that she makes sure to have enough sleep every day, she drinks lot of water, engages in physically fun activities (like learning tango), and takes Nestlé Acti-V yogurt everyday!
I, on the other hand, am guilty on all counts haha!  I really should be mindful of my water intake and engage in physical activities more often!
And as I was so in awe of her presence that day (as am sure most of us in the room were), I froze when this picture of us was taken by AJ hehe!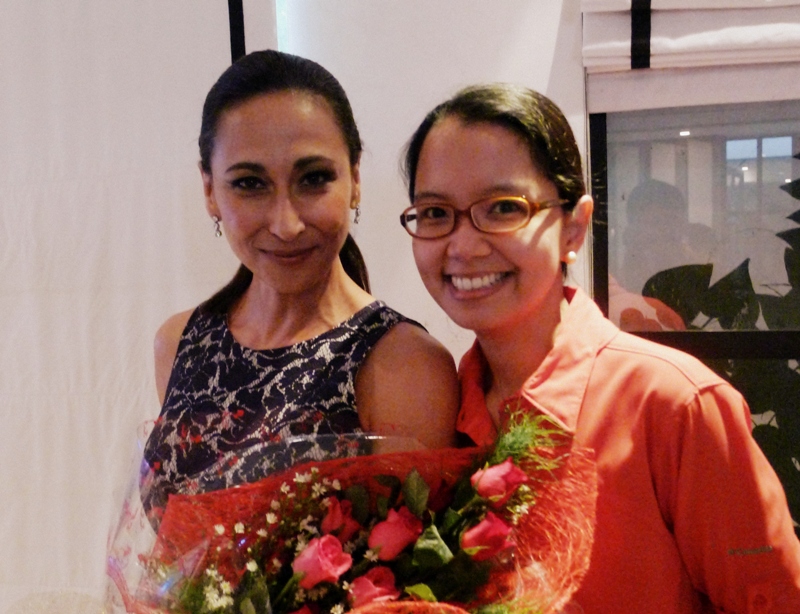 For dessert, we were treated to chilled servings of Nestlé Acti-V Yogurt Snack in Strawberry flavor.  So yummy!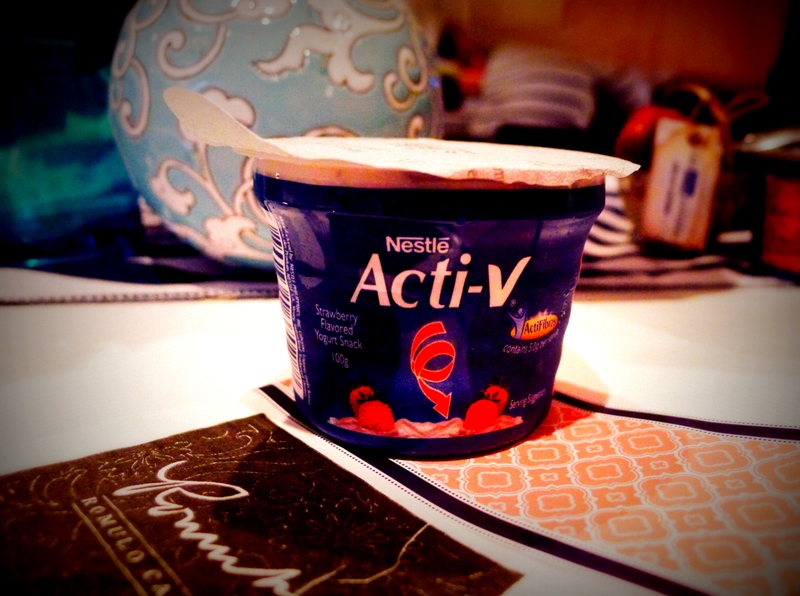 Unlike other yogurt snacks, Nestlé ACTI-V contains active fiber called ACTIFIBRAS, which is not just good for  digestion, but also scientifically proven to help regulate bowel movement.  Improving intestinal regularity and transit with daily use helps alleviate the discomforts of constipation and abdominal bloating (from their press kit).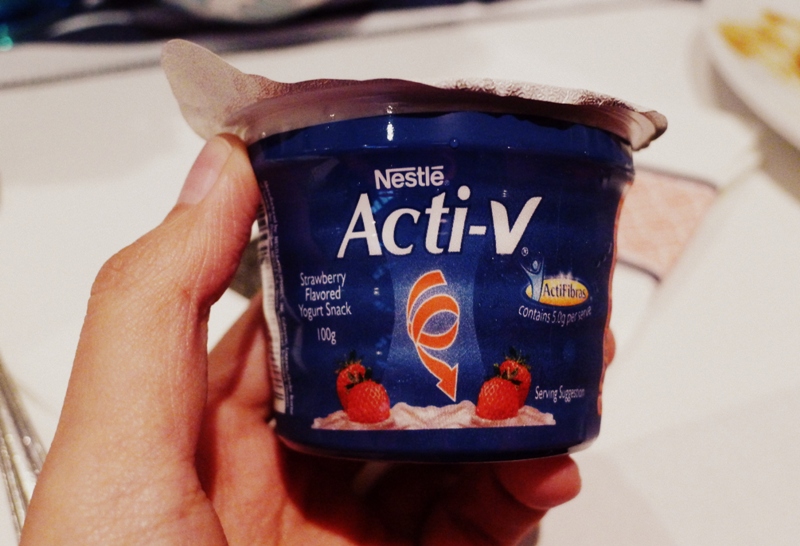 I love the strawberry taste of this one!  And it doesn't feel like your eating yogurt at all because the sour taste akin to yogurt is very faint here.  It's more of the strawberry goodness that you'll enjoy here.   That's why this is also perfect as dessert!
After enjoying our very healthy and filling strawberry yogurt, we went back to the activity area where I finally got to design my own canvas chiller bag.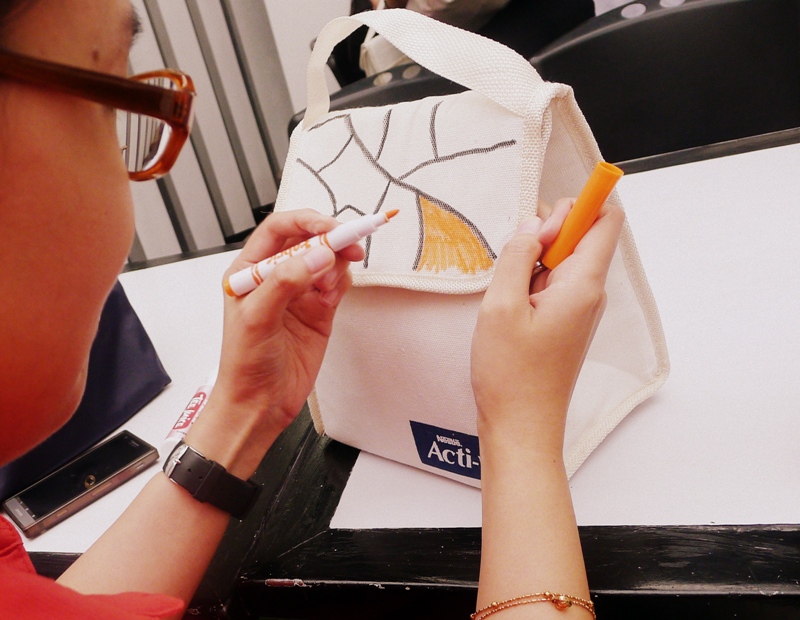 Then I spotted this artist doing portraits and caricatures so I asked her to draw my face in the canvas chiller bag.  Her name is Heidi and she's really good – and fast!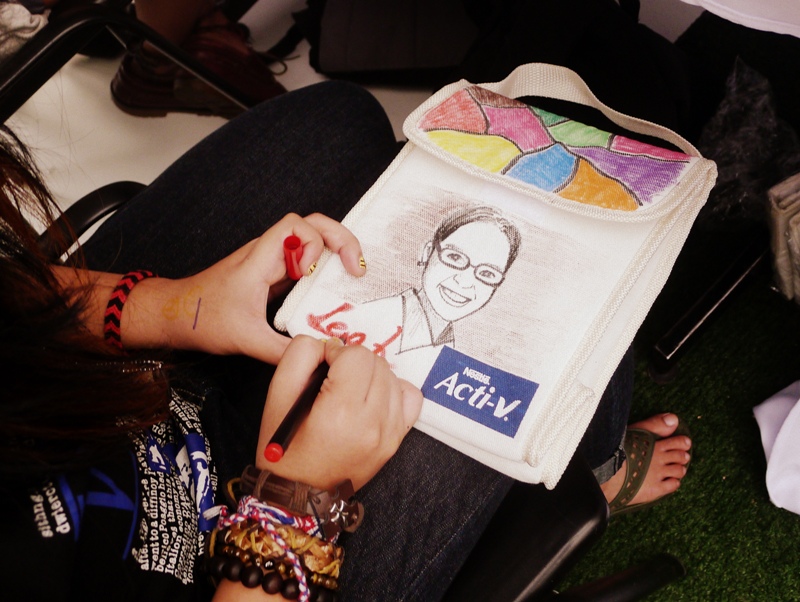 While waiting for Heidi to finish my portrait, AJ and I returned to the spa / massage room where we had hand massage this time.
We capped our afternoon by enjoying these pretty mini-cupcakes.  Those who ate the blue icings on top got blue teeth and tongues afterward  =)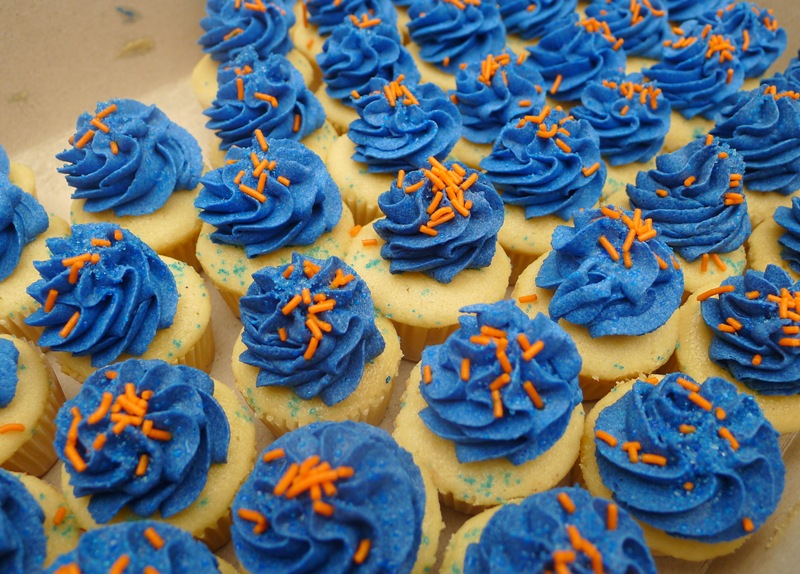 What an afternoon full of good stuff!  It was indeed a worry-free one, as promised by Nestlé and Nuffnang Philippines!  Thank you so much!
And because we obviously couldn't have enough of these Nestlé Acti-V yogurt snacks, Nestlé gave each of us a week's supply to enjoy at home (and at work).  Yehey!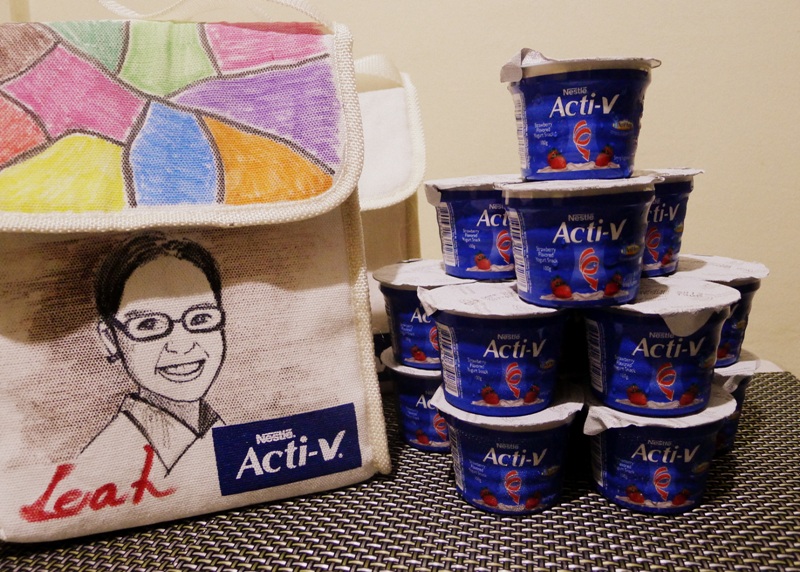 I started on my yogurts this week, and I make sure I take one for breakfast to combat constipation (which I really get as a result of forgetting to drink water when so stuck at work).   I have definitely made this part of my breakfast staple, not only because of its health benefits, but because it's really delicious!
Nestlé Acti-V yogurt snacks are available in all supermarkets nationwide.  It is currently available in strawberry flavor only, but we were told that other flavors will be made available soon!
Nestlé Acti-V's official facebook page:  http://www.facebook.com/NestleActiV