I was at 168 Mall in Divisoria last Saturday morning with my cousin, Mae Anne, for some bargain shopping and I saw this shop called Trophy & Gift Shop (stall no. 2HB 05-07-09) selling pretty birthday and party needs.
These colorful mini-buckets or tin pails are perfect as loot bags!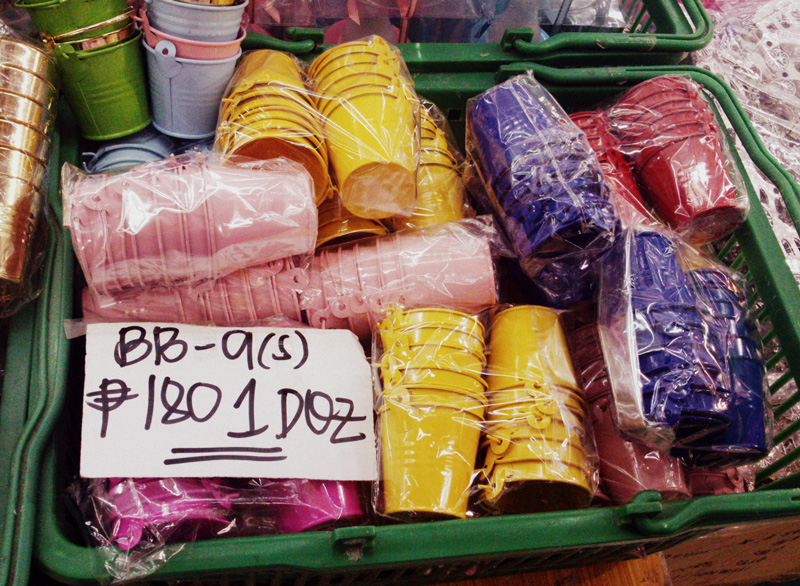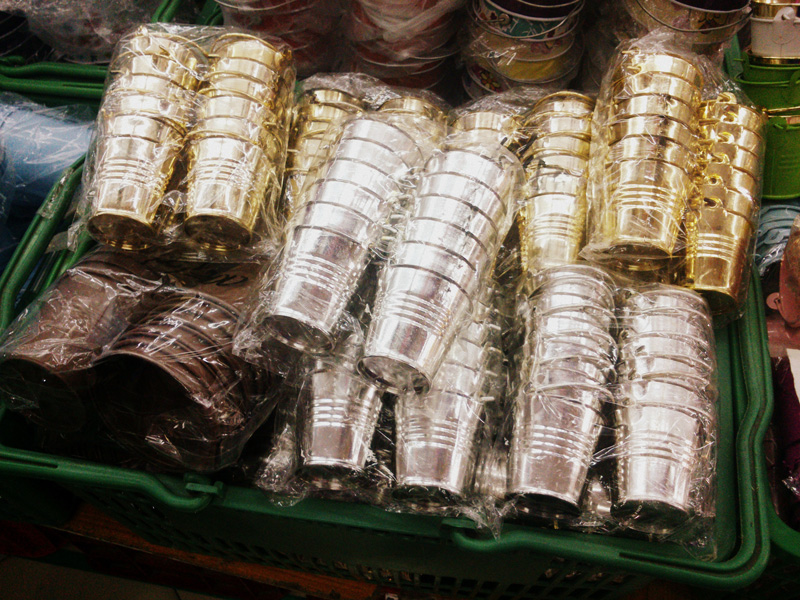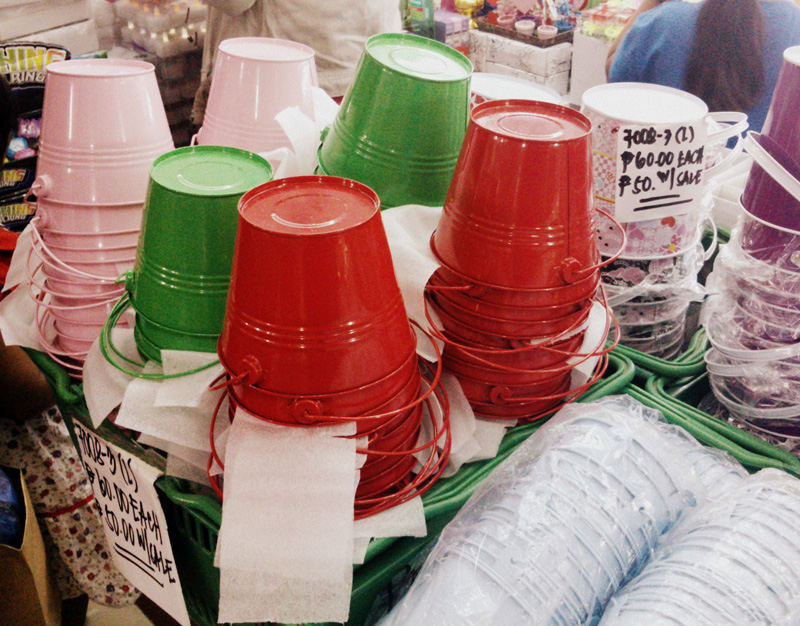 Trophy & Gift Shop is the same store that sells the Princess Tiara loot bags I saw in my last trip at 168 Mall.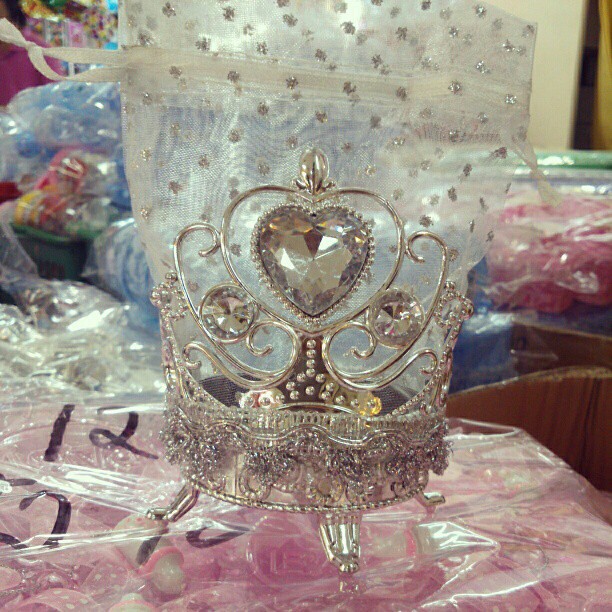 The stall just across Trophy & Gift Shop (stall no. 2HB 06-08) also sells party accessories and look what I found:  colorful paper cups and table napkins that are so "in" these days!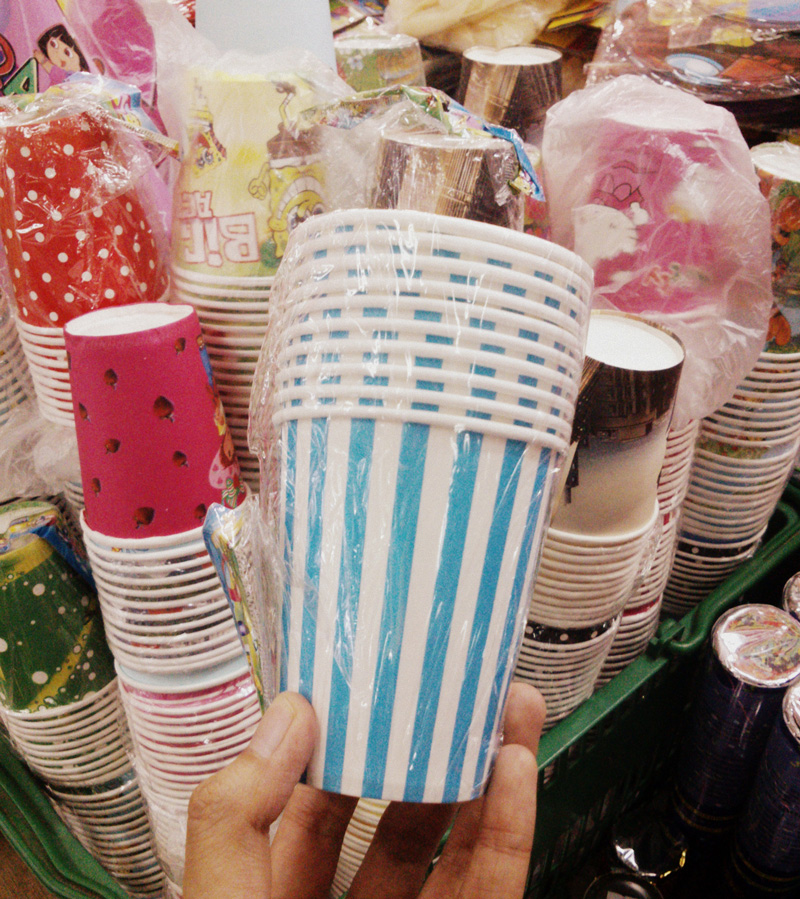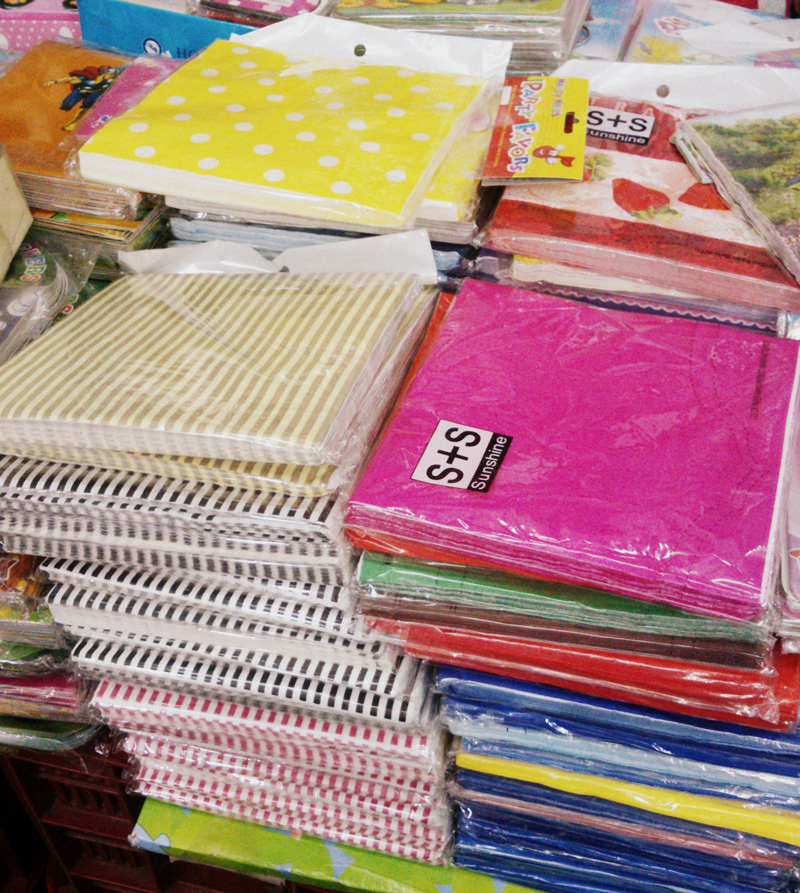 I was able to inquire about the table napkins only.  Each pack costs P45.00.
Of course, a trip to 168 Mall wouldn't be complete without visiting my favorite stall, the one that sells alphabet stamps and washi tapes!  That's stall no. 1G-42 (Meisic Street side).  I bought these for Topaz Horizon!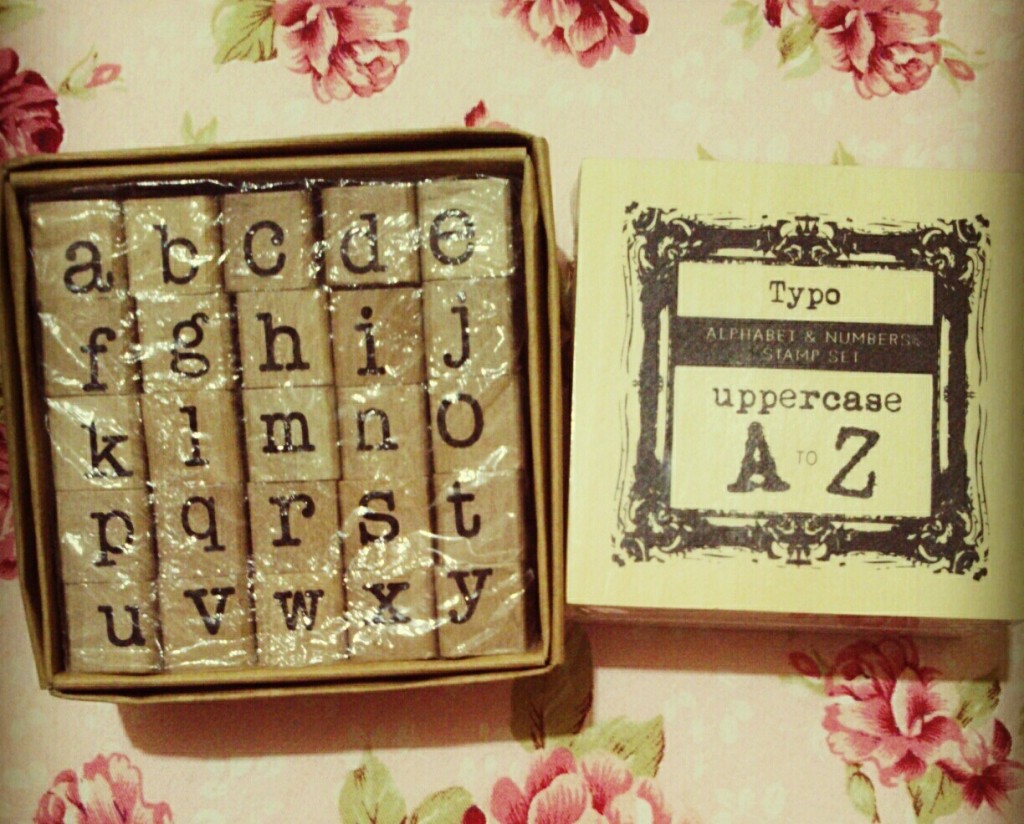 I found these wrapper paper books also in that same stall, and I couldn't resist not buying some because it's cheap (only P120.00 per wrapper book) and they're perfect for the decoupage project that I'm planning to do soon  =)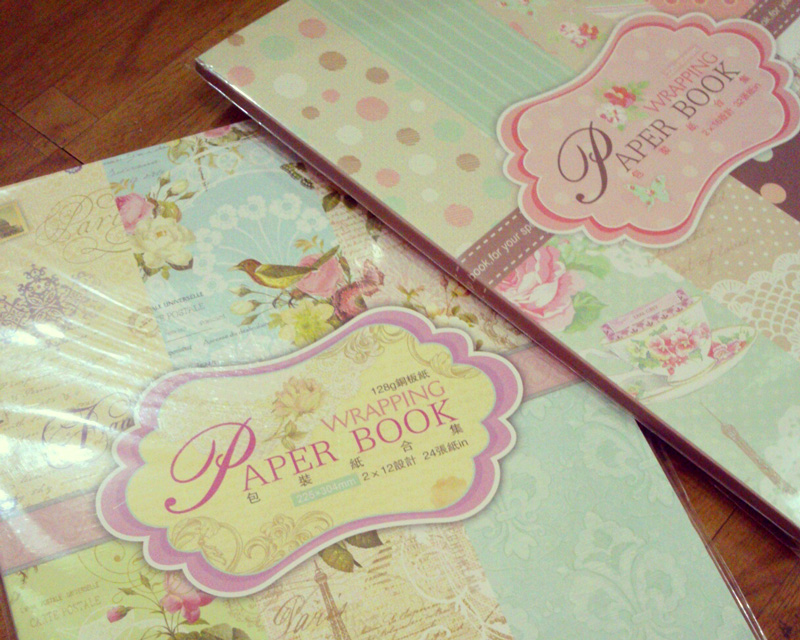 On our way home, we passed by this stall selling home items like curtains, seat covers and door mats, among others.  I caught these fabric seat covers with English Rose design that are so Cath Kidston-like.  Perfect for our dining chairs!  They're being sold by pairs and costs only P150.00, would you believe??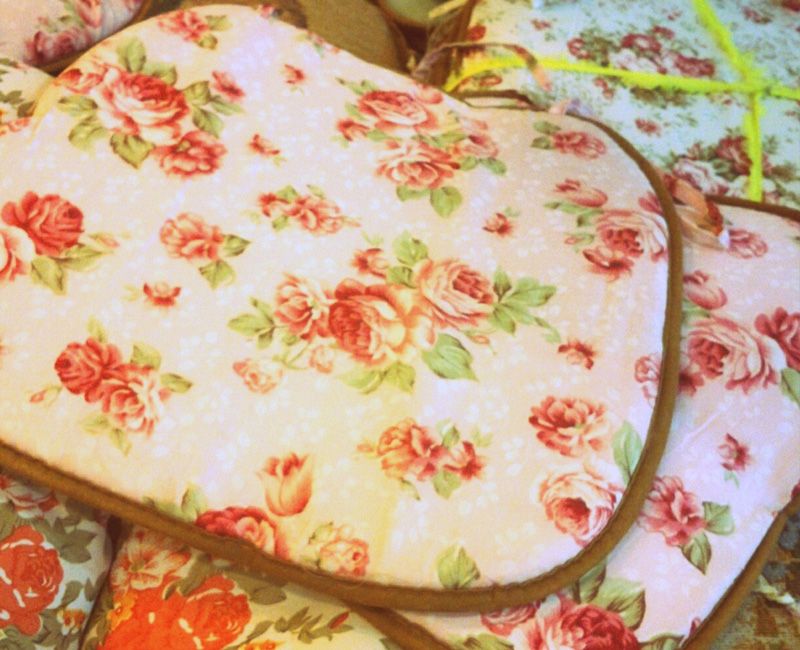 Sorry, but I wasn't able to take note of the stall number for this one.  My bag was already full at that time and I couldn't reach anymore for my phone to take note of it hehe.
Also, I have to rush back home to get ready for the first event I got invited to by Nuffnang Philippines!  If you are following me at Instagram (@dbrightspot), you'd know what's this yummy and healthy dessert from Nestlé that AJ and I enjoyed  so much while being pampered to the max, after which we were graced by the presence of one of the country's brilliant actresses  =)
More on this "very relaxing" Saturday afternoon that AJ and I spent, in my next post.