The last full day of our stay in Palawas was spent at Dos Palmas Island Resort and Spa.   I almost didn't push through with our booking here for a day tour because of this unfortunate incident that happened there some years ago which, am sure, most of us are still aware of.
Also, we already have island hopping activities with the Honda Bay Tour,  which was scheduled ahead of the trip to Dos Palmas, so in my mind, we'll probably not find anything new in this island resort once we have been to the other islands.
But my travel agent insisted that we go there because: (1) the island is really beautiful, (2) security has improved a lot since that unfortunate incident and (3) the coral reefs at Dos Palmas are one of Palawan's best.   It was no. 3 that got me and AJ thinking twice before finally saying 'No'.  And in the end, we're both glad that we listened to our travel agent. We were also thankful that this trip was scheduled last in our itinerary.  The best part of our trip was actually saved for last.
For a very friendly rate of P1,800.00 per head, AJ and I got a free use of Dos Palmas facilities for one full day,which includes the use of  snorkeling and diving gears, a dedicated snorkeling guide, use of the their cabanas, recreation centers and complimentary buffet lunch.  Not included is the free use of the swimming pools.  You have to pay for that (advisable if you are bringing kids with you; but if not, enjoy the beach instead!).
The package also includes free boat rides to and from the port.  Their boat is bigger than the one we used in Honda Bay.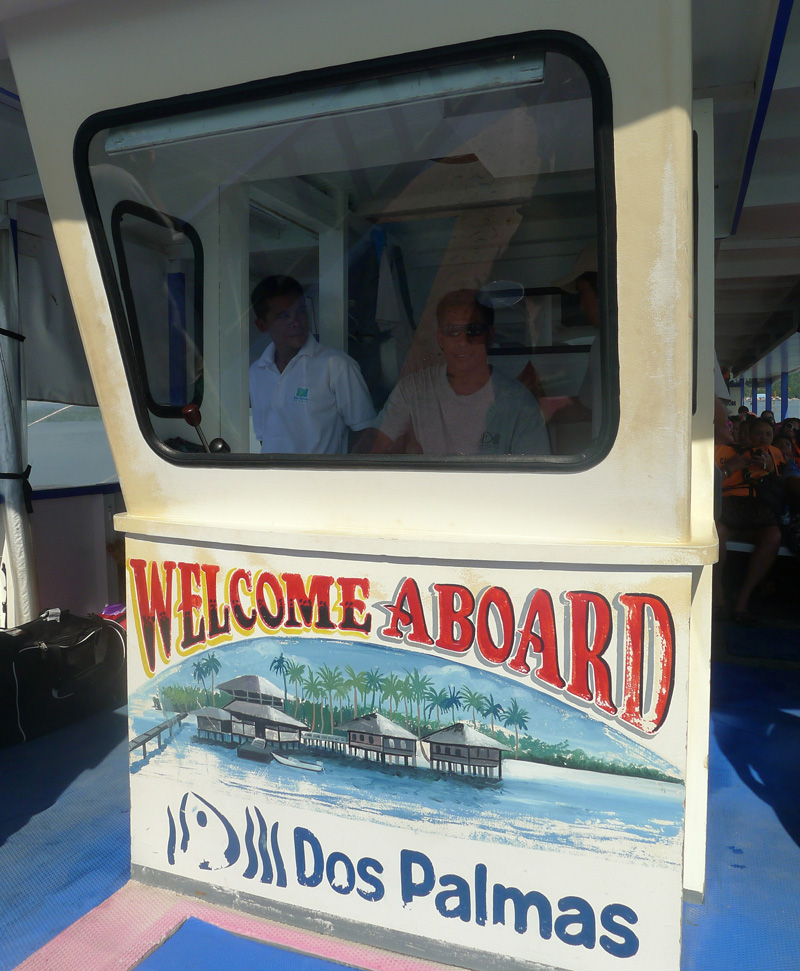 Views of the island resort from our boat: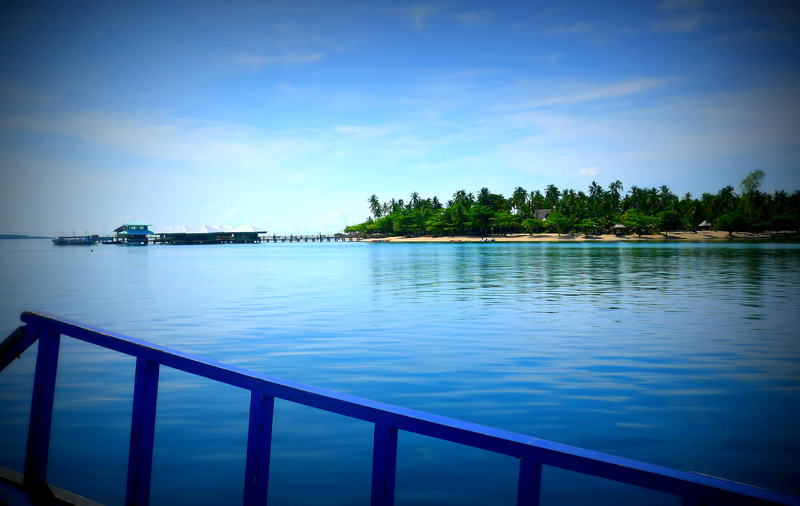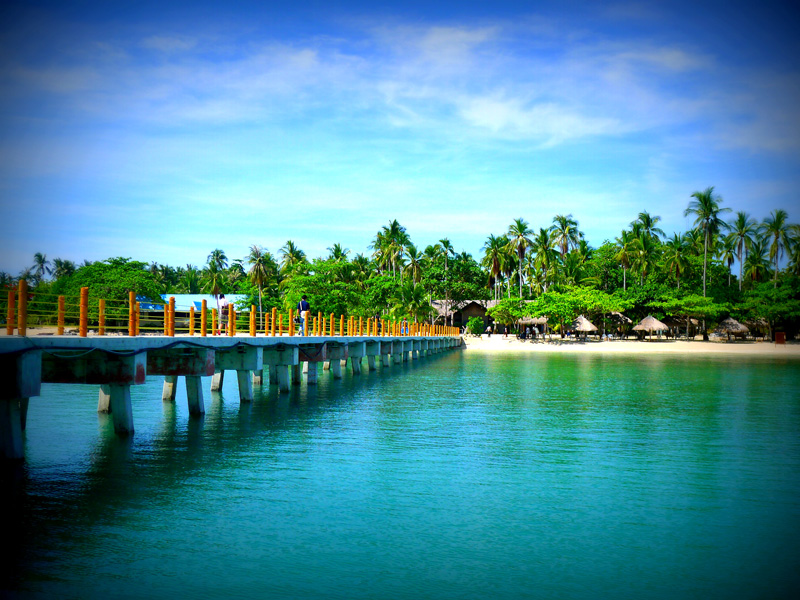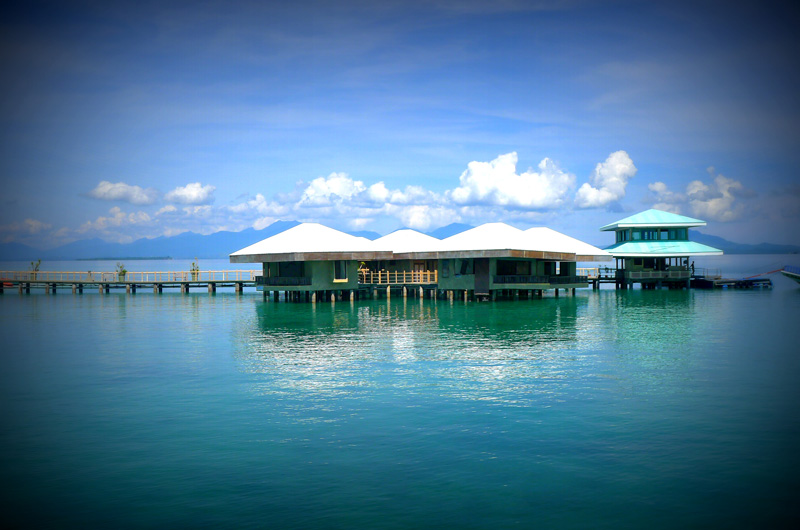 The first thing we did upon settling our things in the cabana is to rent a kayak.  Never mind if it was 10 in the morning and the sun was at its hottest.
After that, we proceeded with snorkeling and haay, dito pa lang sulit na sulit na ang Dos Palmas trip!  Our snorkeling experience at Honda Bay paled in comparison with this one because Dos Palmas has far more beautiful corals and fishes.  We simply marveled at the kaleidoscope scene underwater where corals in neon colors are thriving, and fishes in various shapes and colors are happily circling around and eating the pieces of bread that our guide is feeding them.
This went for almost an hour and by the time we got back to the resort, it was time for lunch!
We had an amazing lunch by the beach!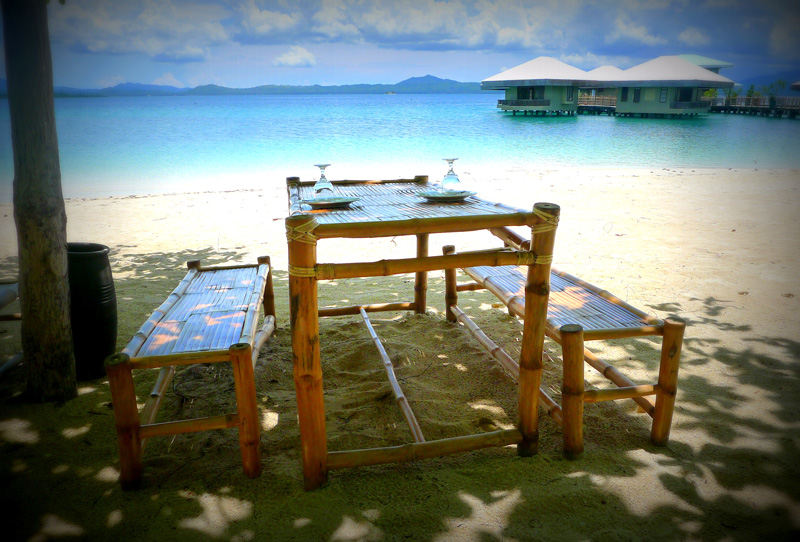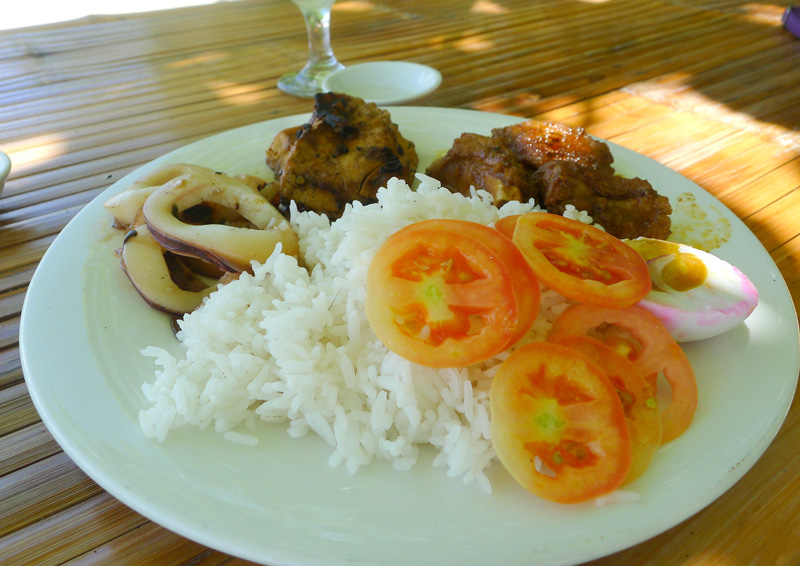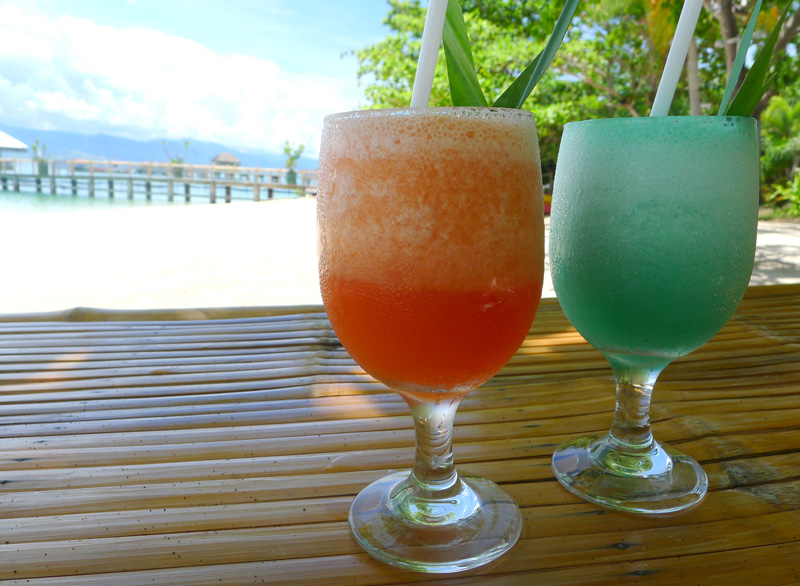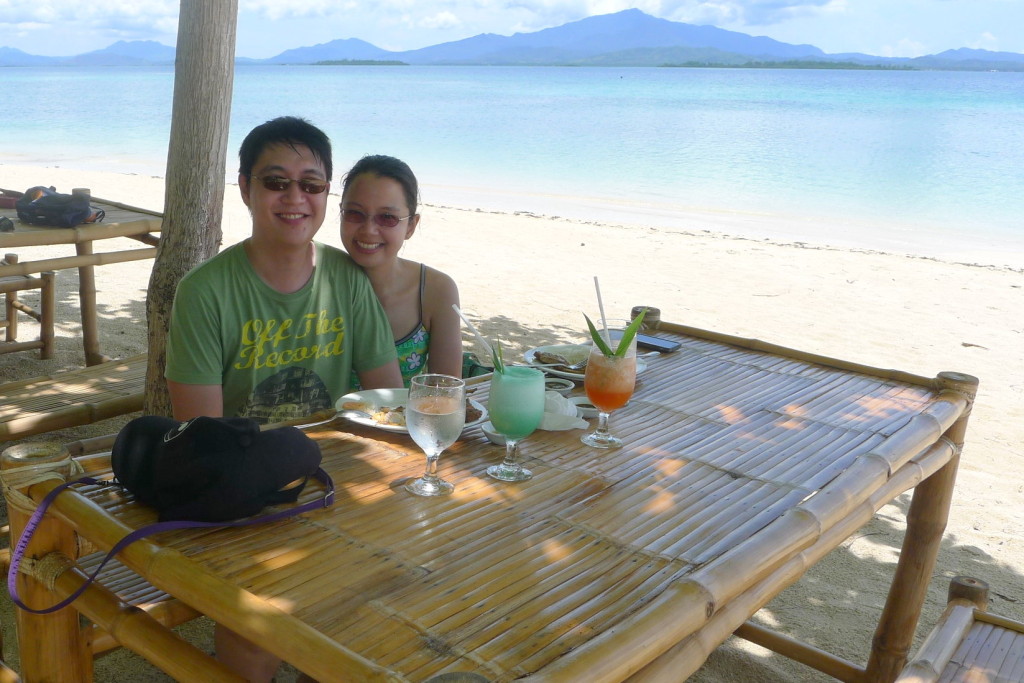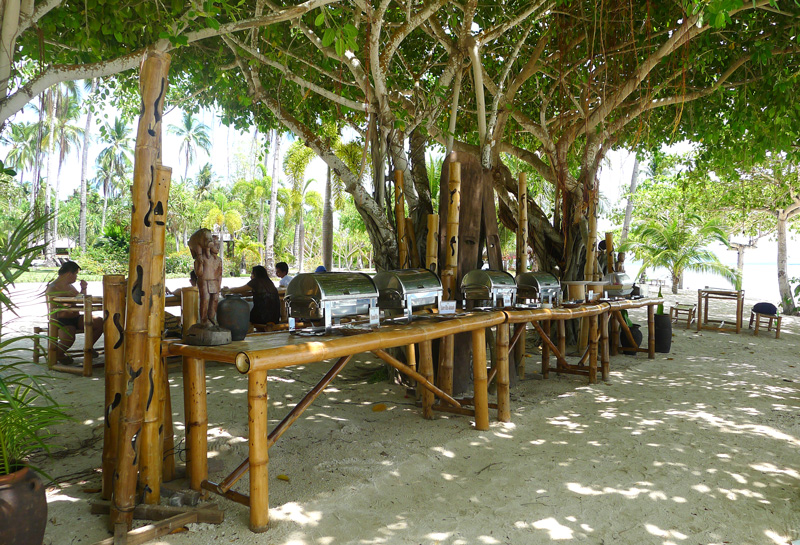 We then went for an afternoon stroll around the island.  There's just so much to see there, and we found lots of good spots for picture taking too, hehe!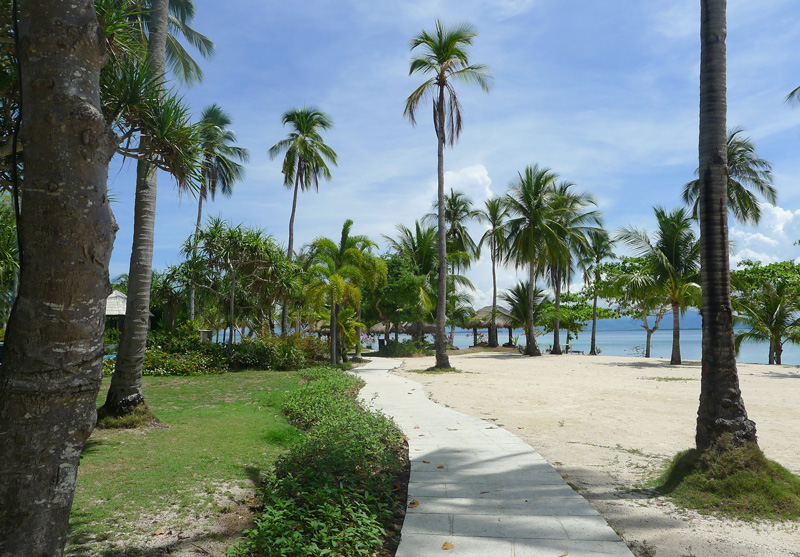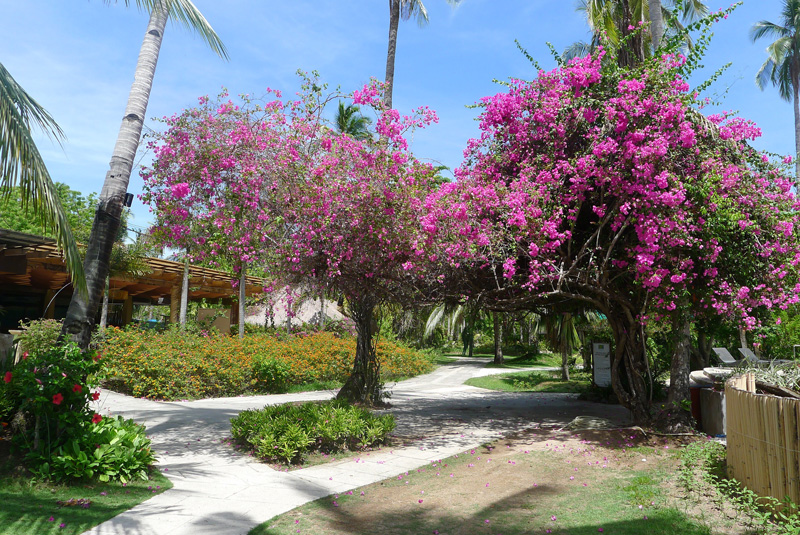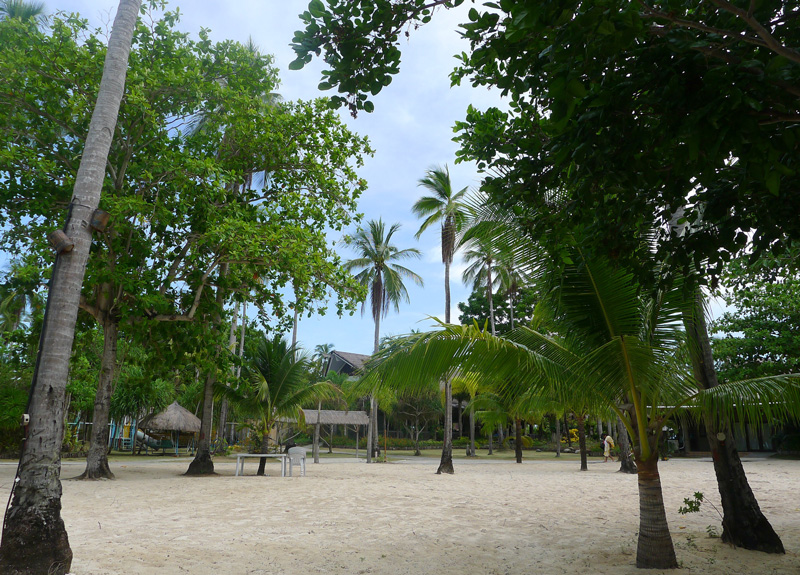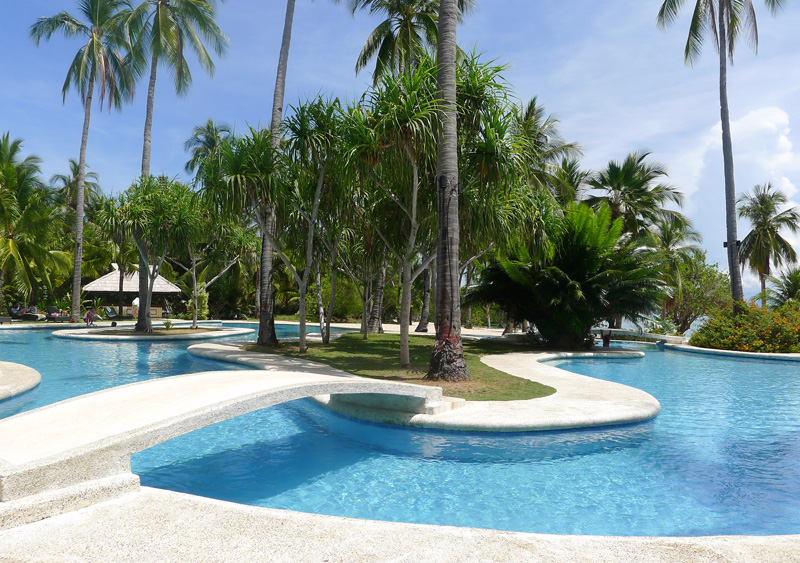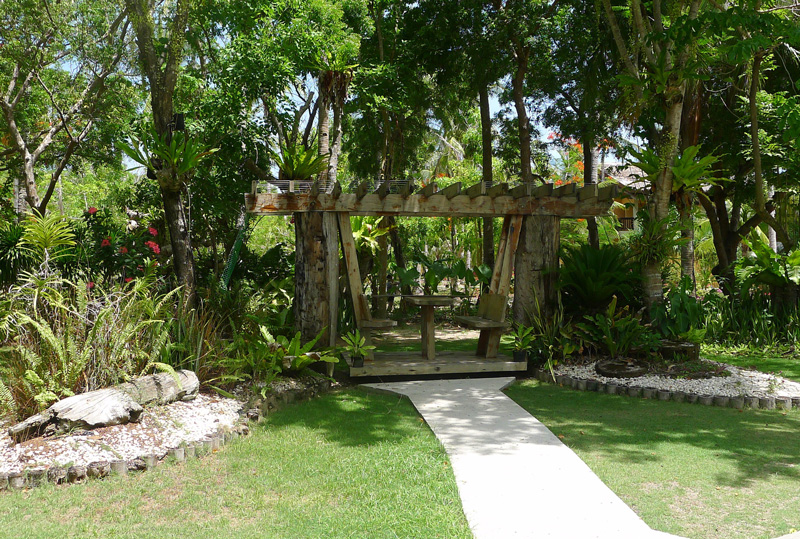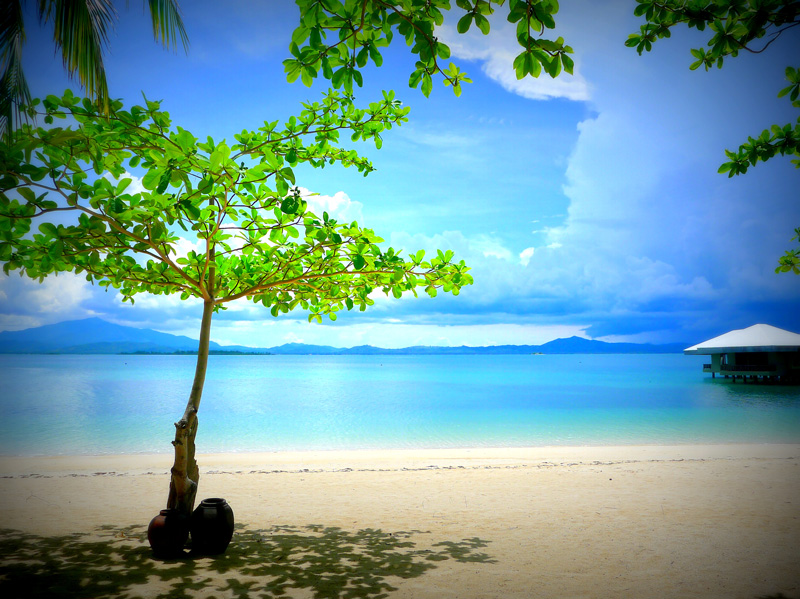 With still some good hours to spare, AJ went back to kayaking while I decided to stay at the beach shore and enjoyed the cool beach water in the afternoon sun: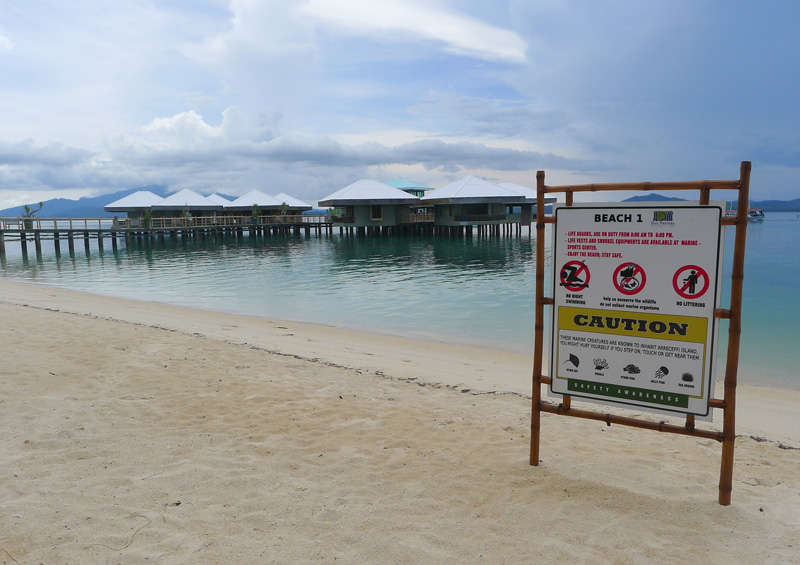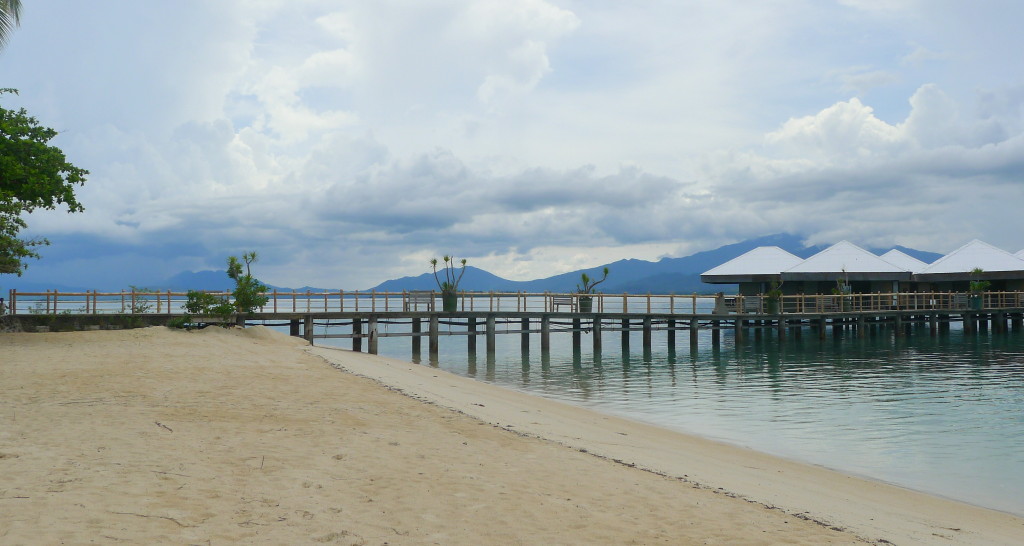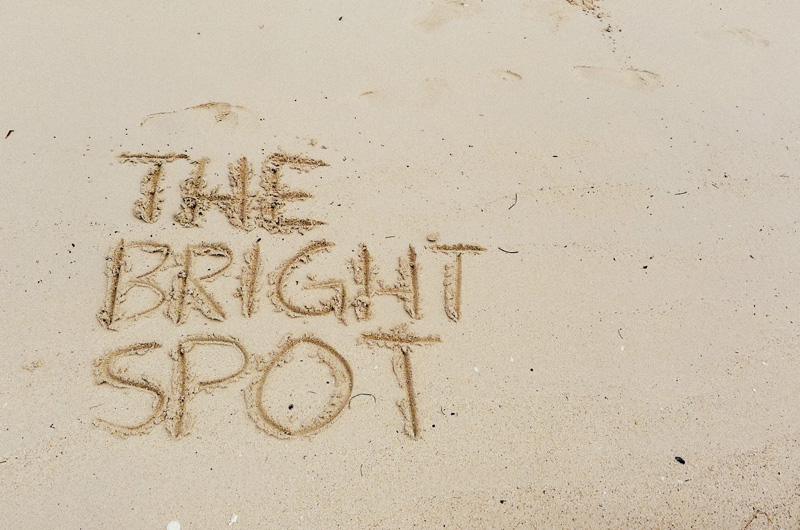 Going back to our cabana, I met one of the resident divers at Dos Palmas, who has a special talent in origami (a Japanese art of paper folding) but instead of using papers, he used coconut leaves!  He set-up his little workshop right beside us so I was able to observe closely how he worked those leaves into animals!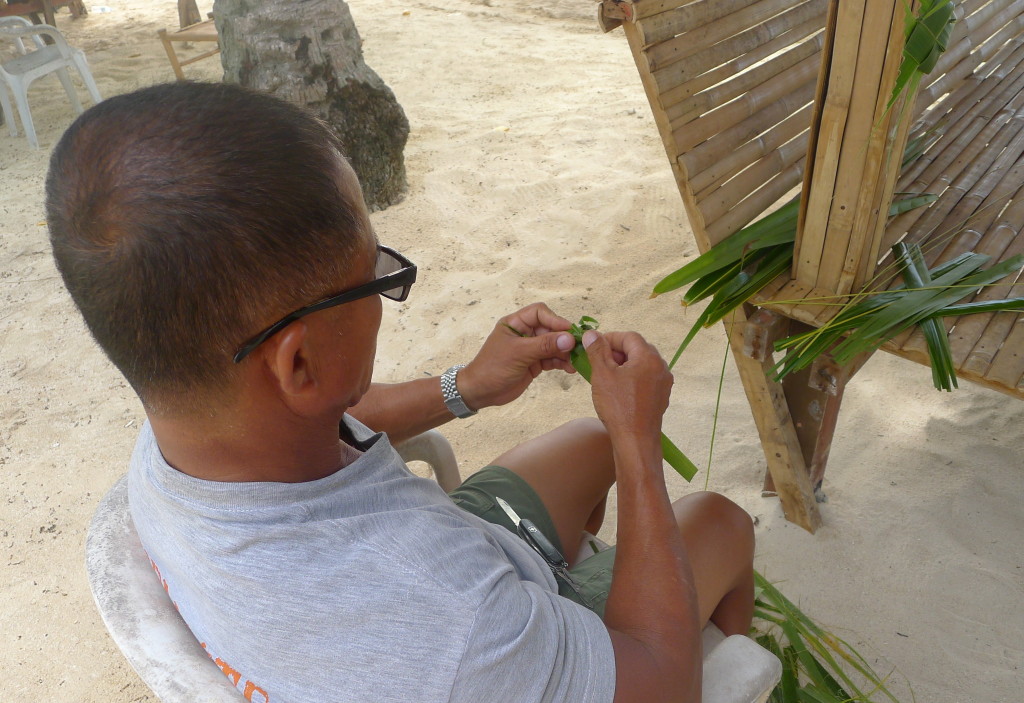 Here are some of his creations.  He worked so fast, by the way I found it hard to follow his hands and learn the techniques!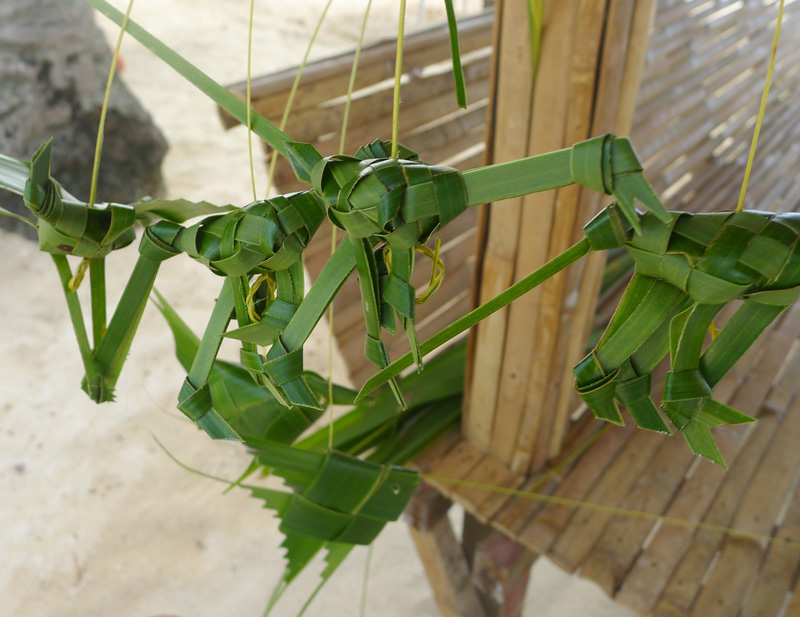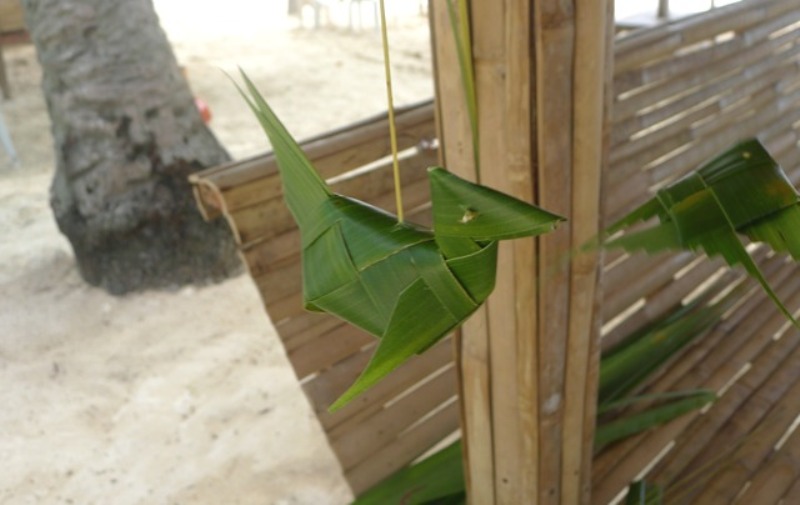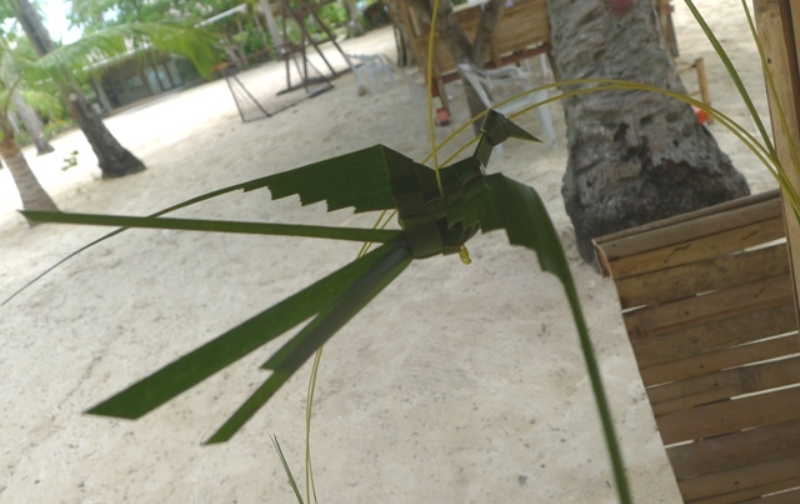 I super envied this guy who gets paid doing the things he love: diving, taking care of the island and doing paper origami as a hobby!
We left for Puerto Princesa at around 4:20 p.m. (call time was 4:00 p.m. but there were a few pasaway who didn't get back to the boat on time) and we were back at the city before 5:30.
The only thing I didn't like at Dos Palmas is their public shower room which is in badly needed state of repair.  Medyo nakakatakot lang mag-shower because the shower faucet's already rusty and the water coming out of it is also saltwater.  So if you're not used to bathing with saltwater, well, you have to try hehe!  I wasn't able to ask if there are other paid shower rooms there, but I didn't see any.
That aside, everything about our Dos Palmas trip was amazing and wonderful.  Lots of beautiful summer memories were created here.  We definitely want to go back here, stay for a much longer time and have more of those underwater field trips (i.e. snorkeling sessions).  And next time around, we'll definitely be bringing an underwater camera to capture the fascinating beauty of nature under the sea.  That sight is becoming rarer and rarer now, and we want to enjoy that while we still can.
Tans may fade, but the memories of summer last FOREVER.  –  Author Unknown