I still have some stories left from our Palawan vacation, and up until now I am not yet done editing pictures(!).  Not that there's so many of them, but my day job has been demanding these past weeks, not to mention the fact that the rainy season has officially started and that means braving hours and hours of traffic on the way home (again!).
In fact, it already started last Thursday wherein the heavy downpour in the early afternoon immediately flooded the streets in Manila and Makati.   It took me 3 hours to travel from Pasay to Makati (normally it's just 40 minutes).   Then on Friday another strong downpour happened, and we got home after 2 hours.  So much for the government's supposed 'disaster preparedness' program.
Anyway, enough of that.  I'll talk about something else na lang, like this day tour we had on our first day at Puerto Princesa.   It's actually a half-day tour but they call it a 'day tour' hehe!   For P600.00 (per head), we got to see some of Puerto Princesa's landmarks.    The rate already includes the van rental (with hotel drop-off) and the tour guide.
First stop:  Plaza Cuartel.   There's nothing much to see here, as this place is just what remained of the old garrison which housed imprisoned Americans during World War II.   It was said that 143 American soldiers were burned alive in a tunnel located somewhere here (which, unfortunately, was not accessible to us).  I wish our tour guide has the storytelling ability of Ambeth Ocampo to make the tour more interesting and lively.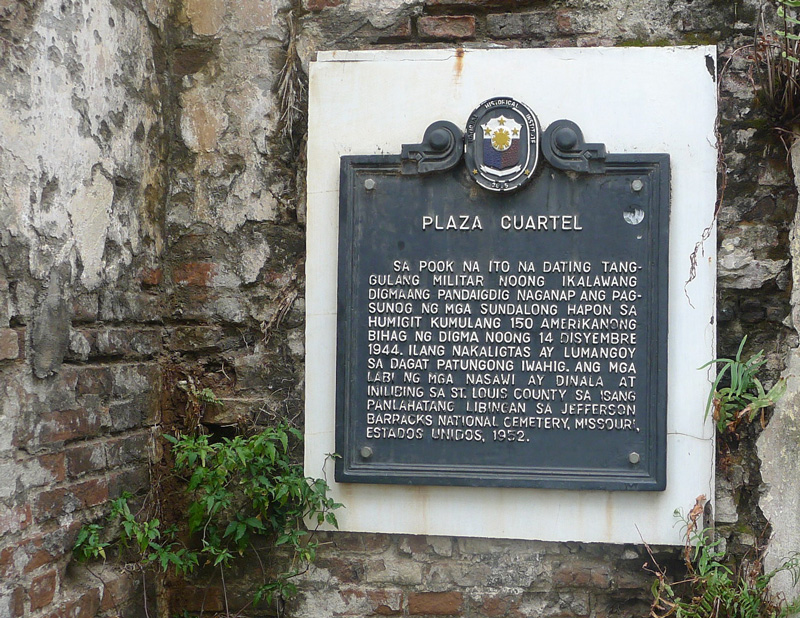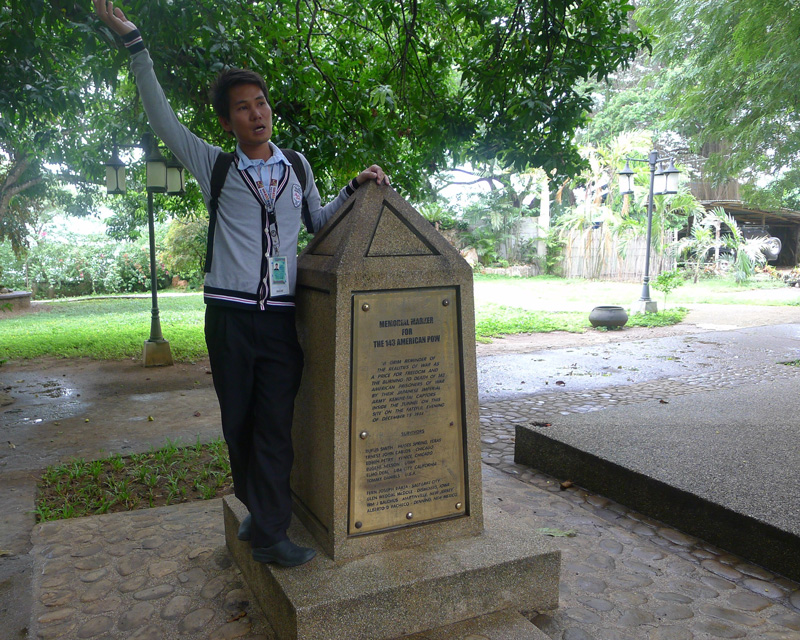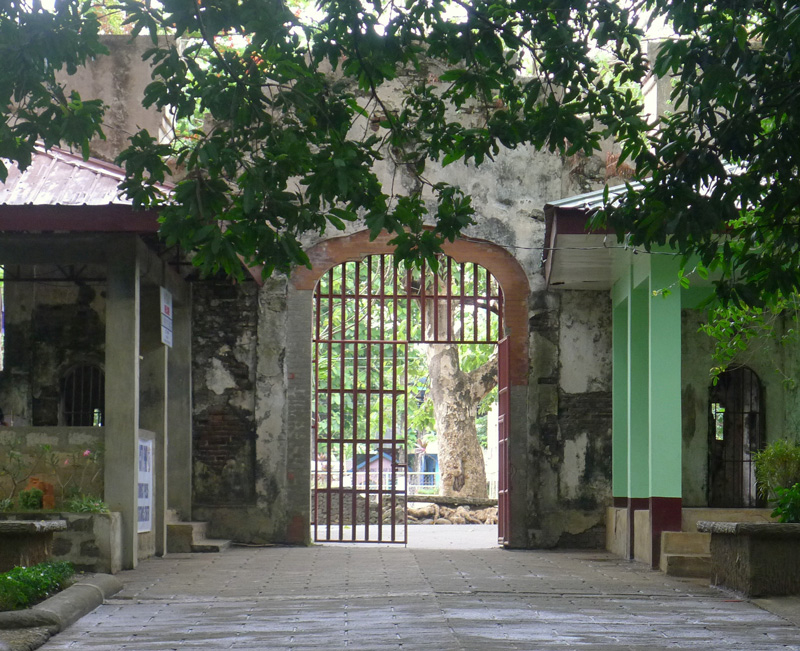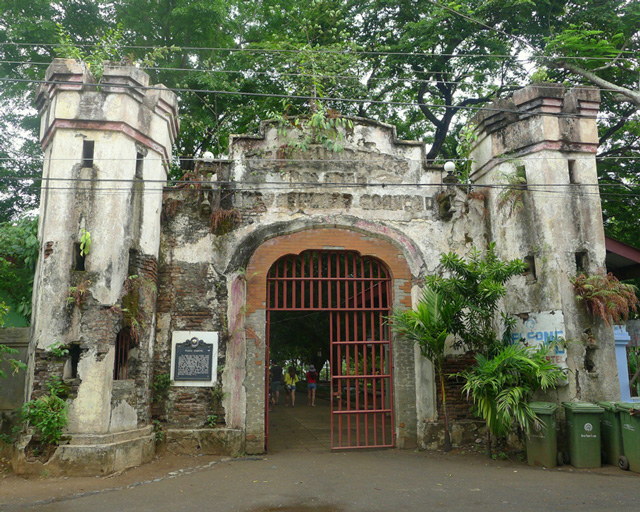 Second Stop:  Immaculate Concepcion Church (just across Plaza Cuartel).  We weren't able to explore it inside because of an ongoing wedding.  The structure is painted blue inside and outside so it doesn't look like an old church, although it has been around since the Spanish era.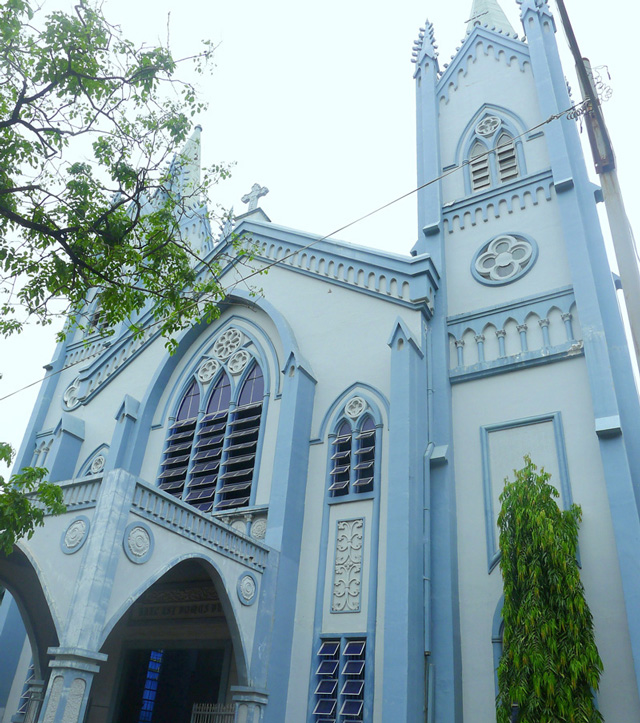 Spotted some interesting chips being sold outside the church: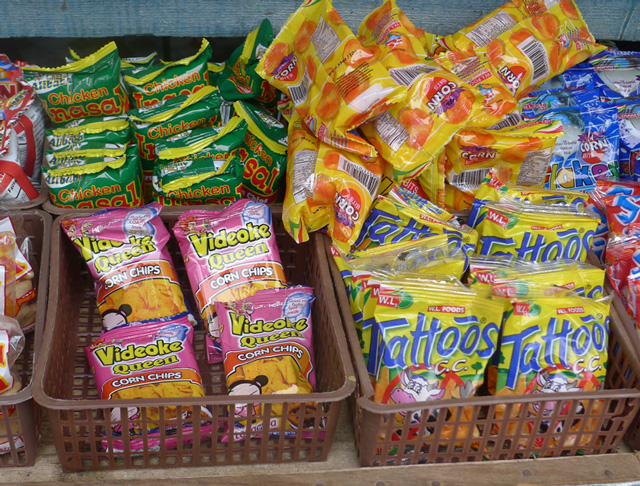 Third Stop:  Binuatan (Weaving) Creations. This is a showroom where dyed field grasses are weaved into bags, wallets, place mates, etc. through traditional handloom weaving.  I was able to try the handloom machine and weaved a few lines of a placemat. It was hard!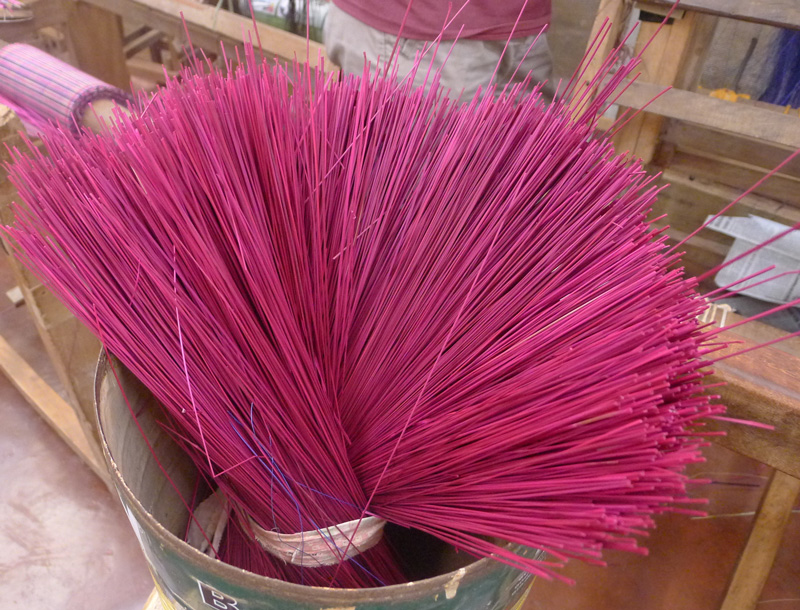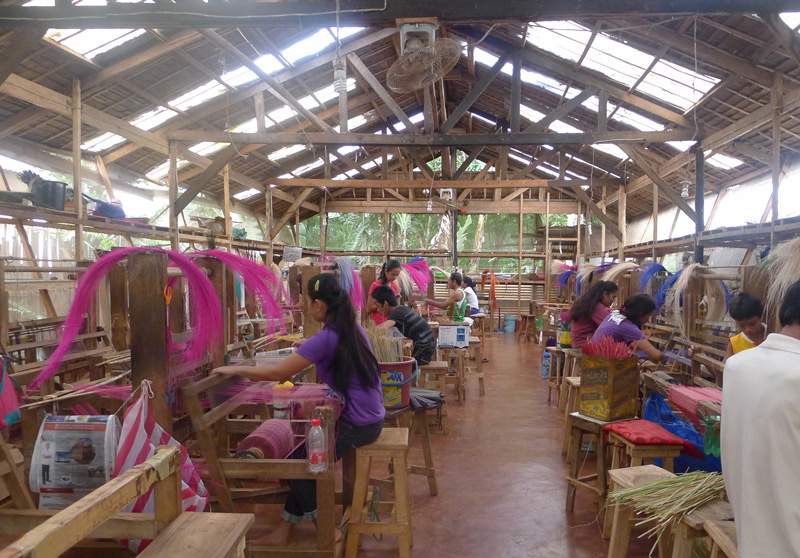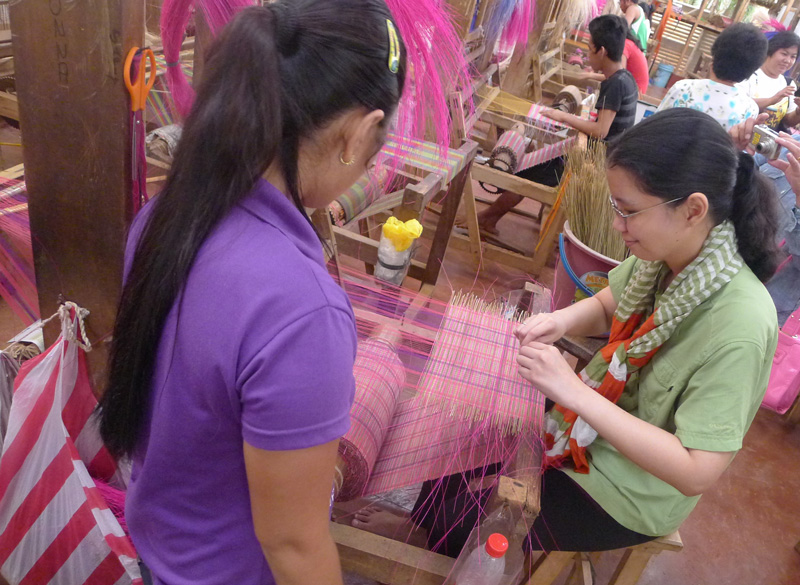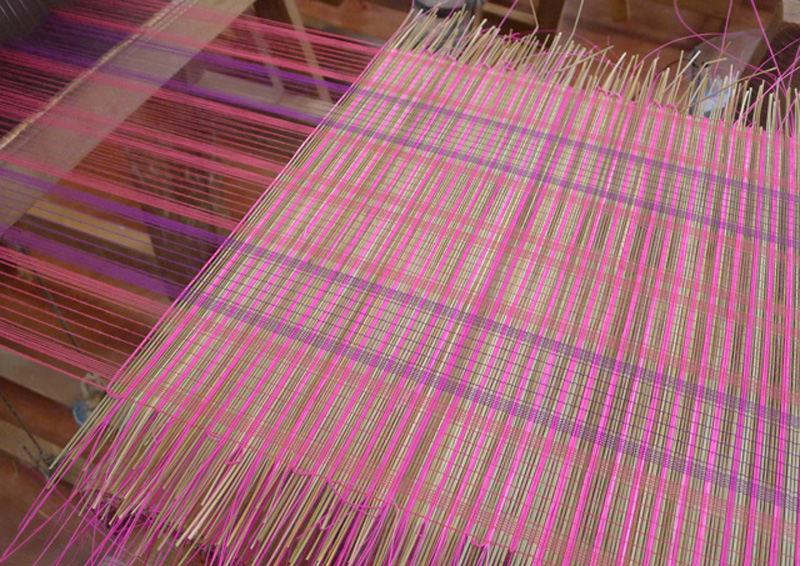 The shop next to the showroom is full of colorful weaved souvenir items for sale: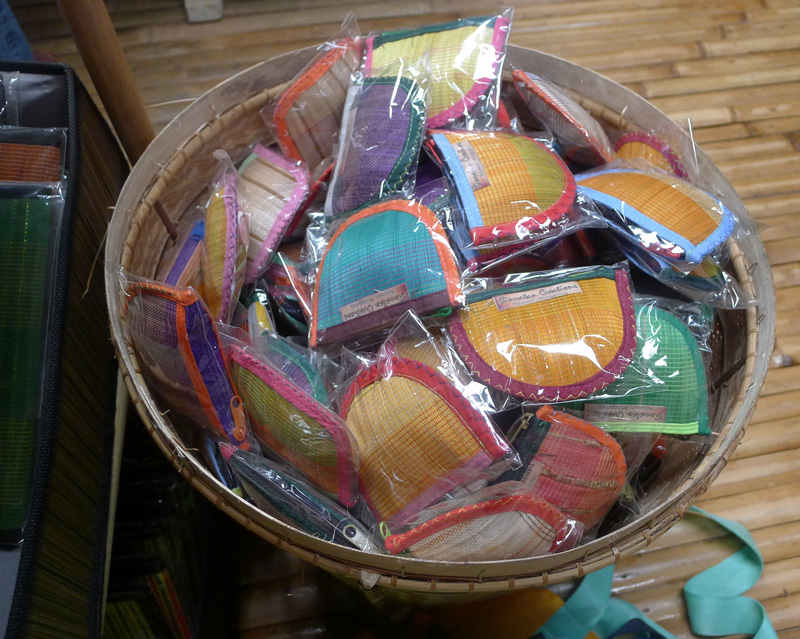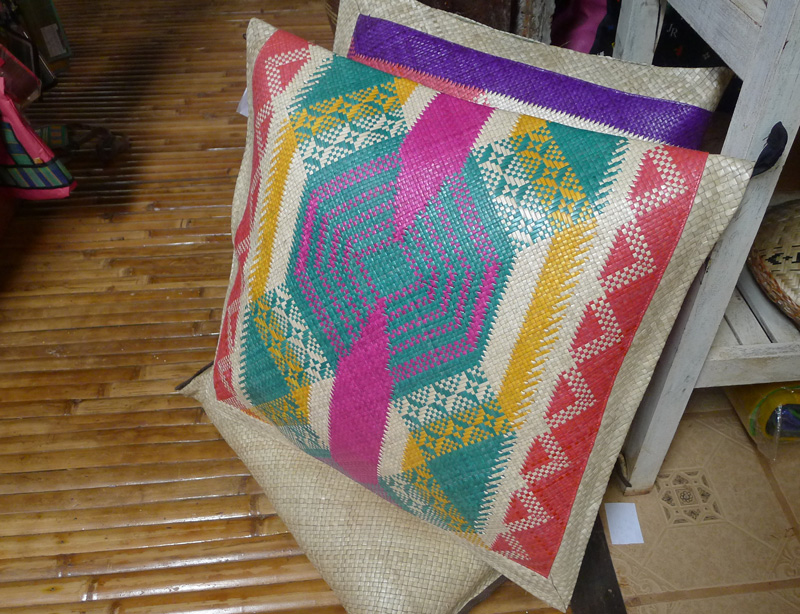 Fourth Stop:  Sta. Monica Ranch (or Mitra Ranch).  The ranch is owned by former Senator, Ramon Mitra, Jr. (now deceased).  I liked the place, it was very serene and because its location is elevated from the city, it gives one a good view of Puerto Princesa City.  We were able to stay a bit longer here but were not able to try the zipline because no one was manning the facility that day.  Our tour guide also didn't encourage us to try it (bad!) because of the 'rigid' itinerary we have.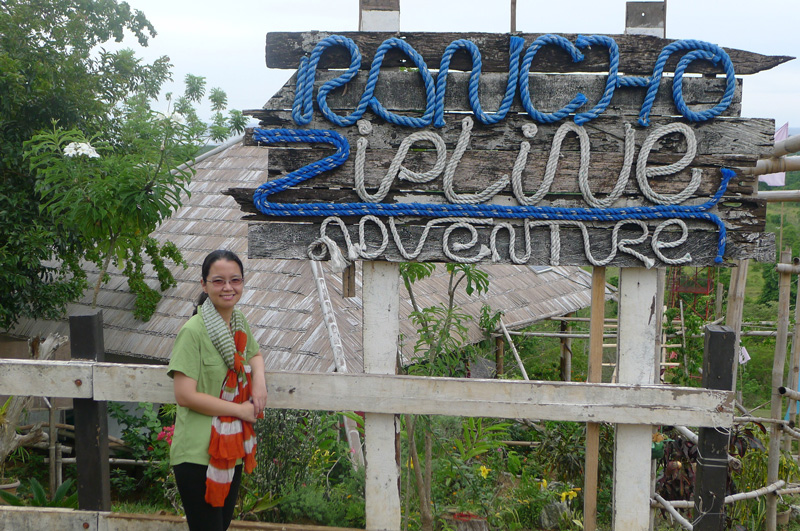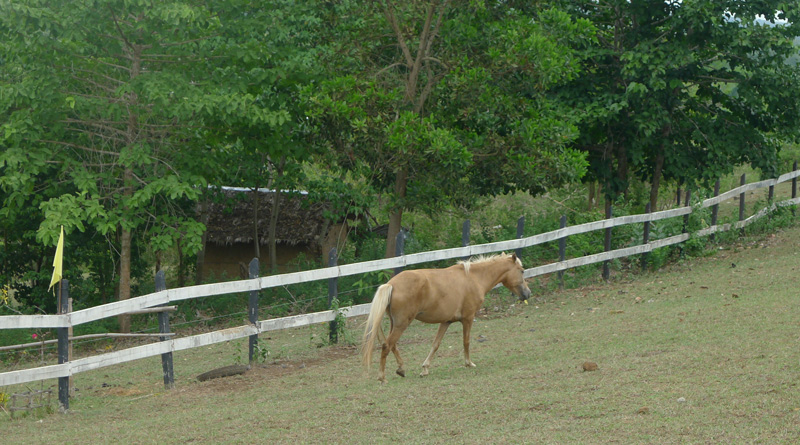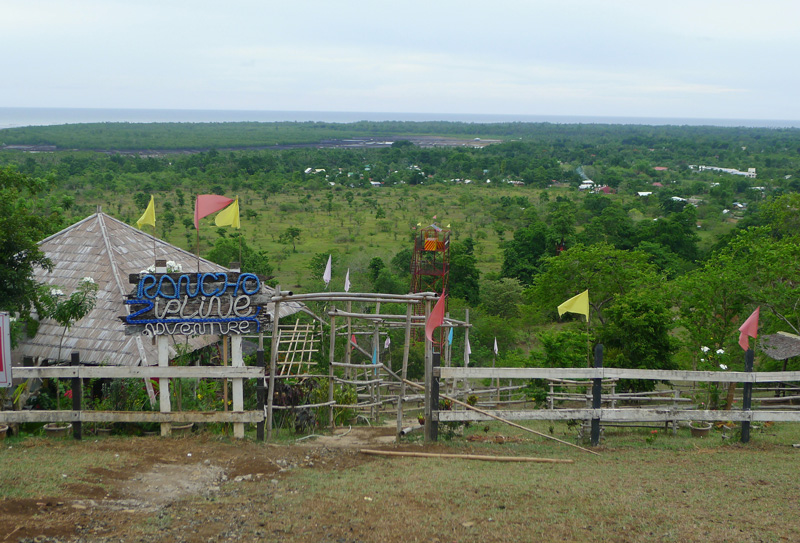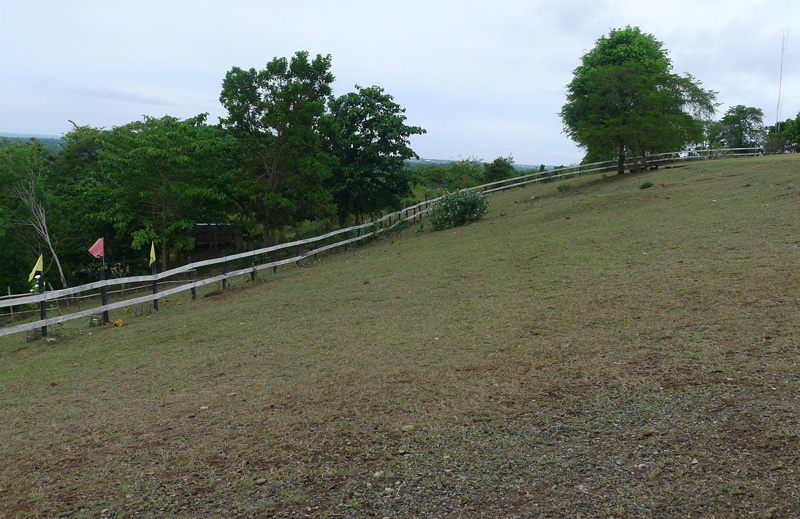 We took a short break here and feasted on the famous Baker's Hill ube and monggo hopia and water, courtesy of our tour guide.  Yummy!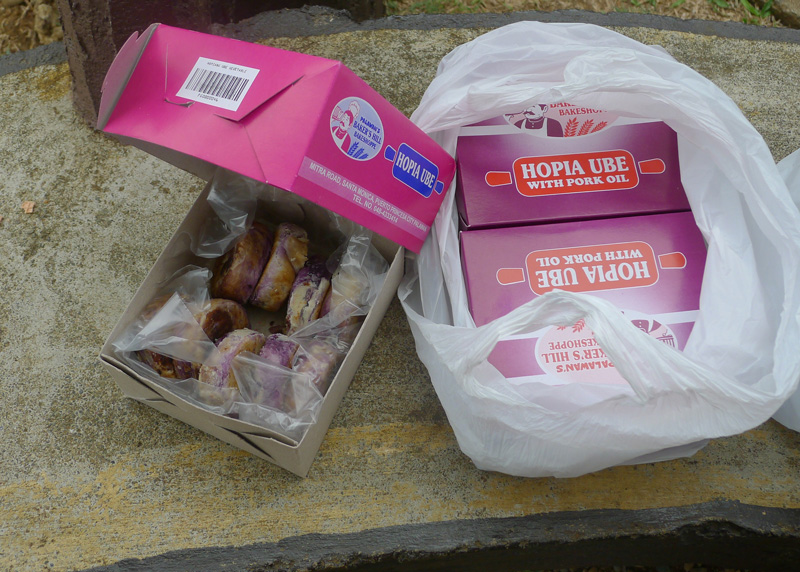 The hopia break was sort of a prelude to our next stop, which was Baker's Hill itself!  How clever hehe!
Fifth Stop:  Baker's Hill.  This is where the hopia came from.  It's a bakery-turned-amusement park, which allowed AJ and me to do some sightseeing while feasting on some of the snacks available there.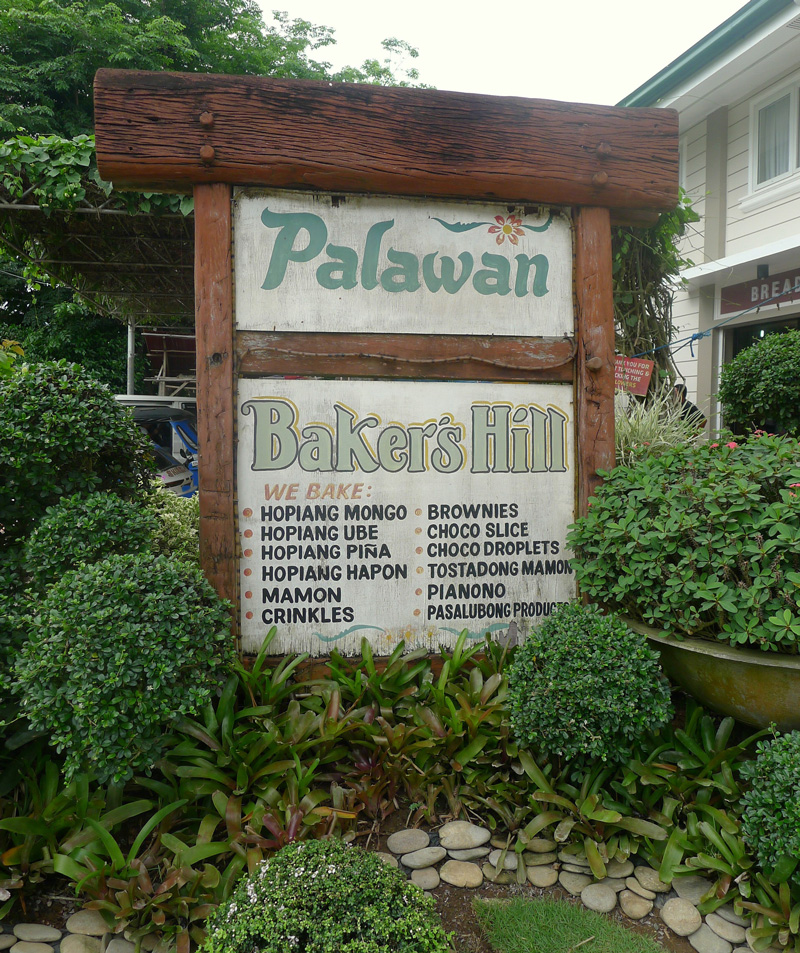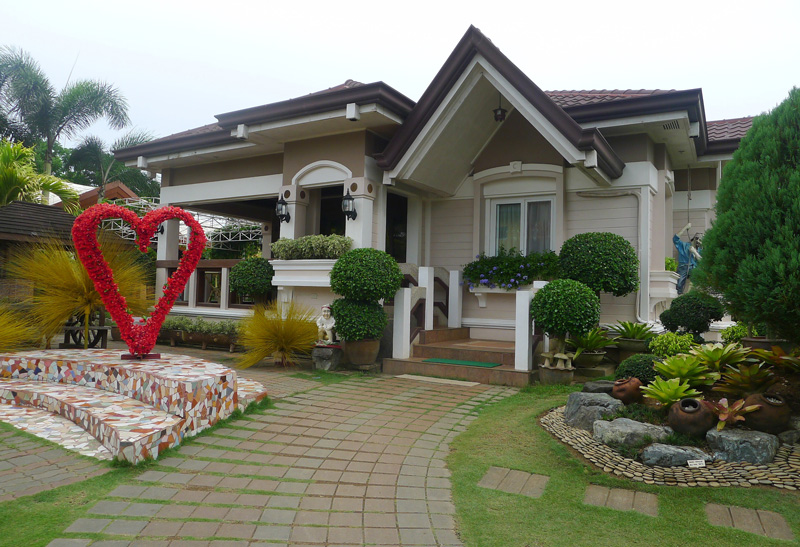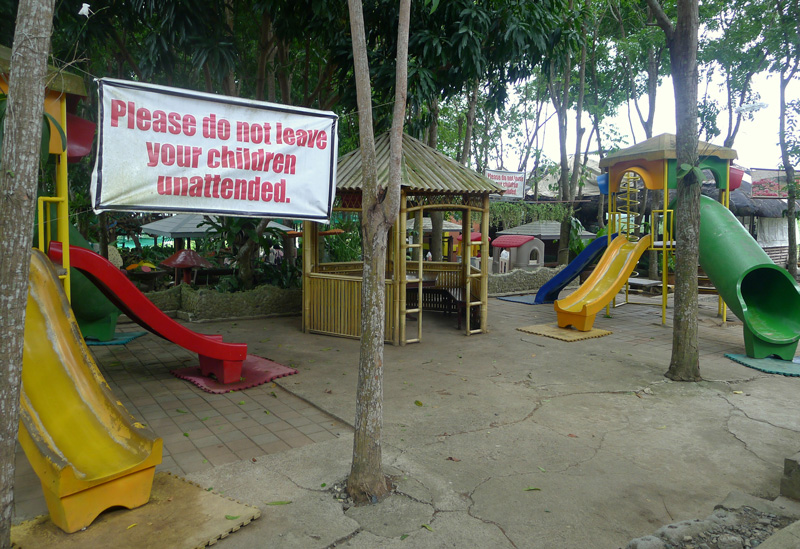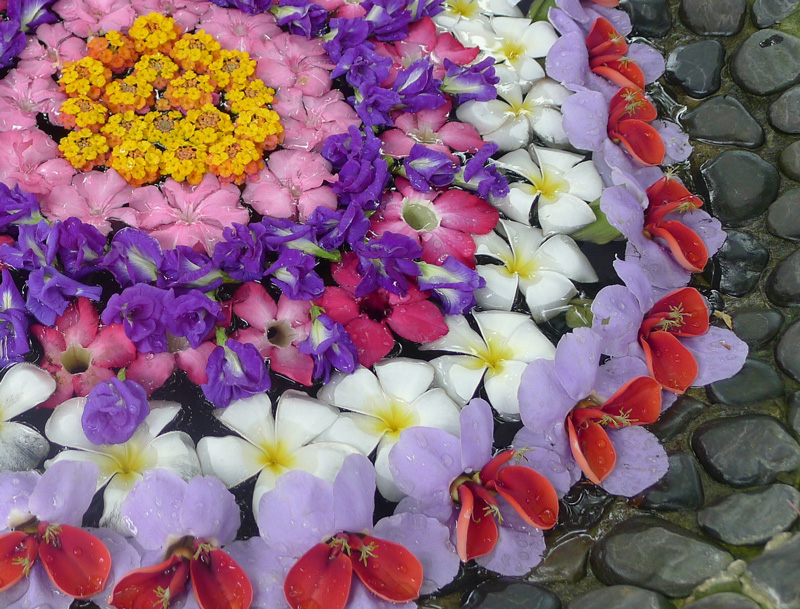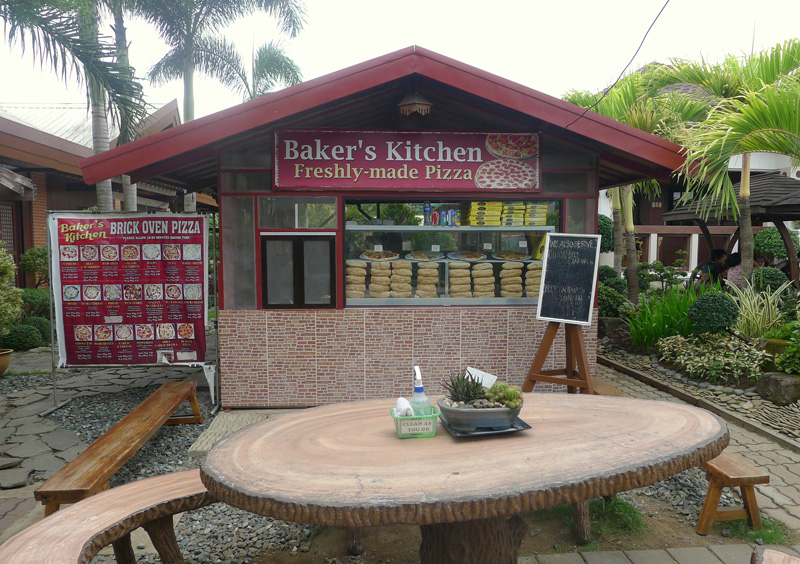 We sampled the hand-made pizzas here at Baker's Kitchen and they're okay, nothing fancy but are filling, nonetheless.   The one in the left was pepperoni pizza and the one in the right was bacon pizza.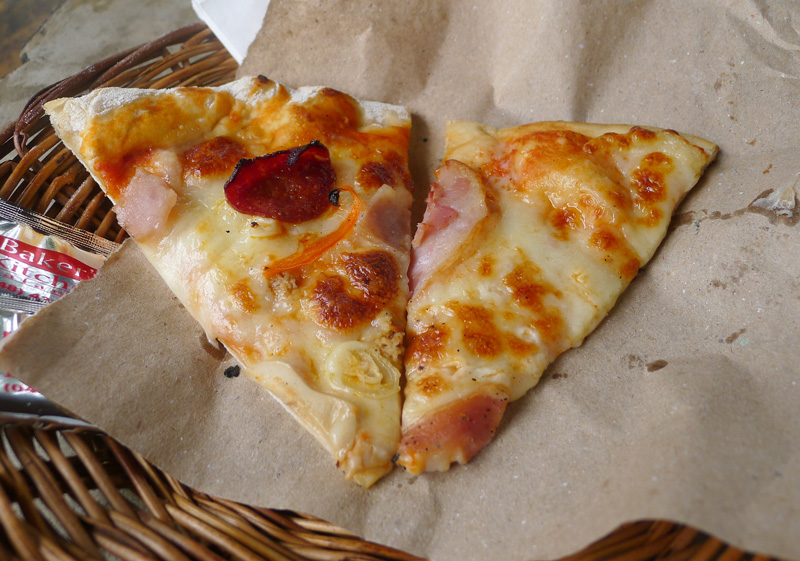 We didn't buy hopia from the bakery because it was only our first day in Palawan and they wouldn't be fresh anymore by the time we go back to Manila.
Sixth Stop:  Crocodile Farm.  We saved the best for last.  The visit to the Crocodile Farm (officially known as the Palawan Wildlife Rescue and Conservation Center)  was the last stop in our half-day tour and it was here where we had the most fun.   We felt like kids all over, having a field trip at a farm hehe.
We were also just in time for the lecture on Palawan crocodiles at the Main Hall of the building, after which we proceeded to the Hatching House, where baby crocodiles are breed.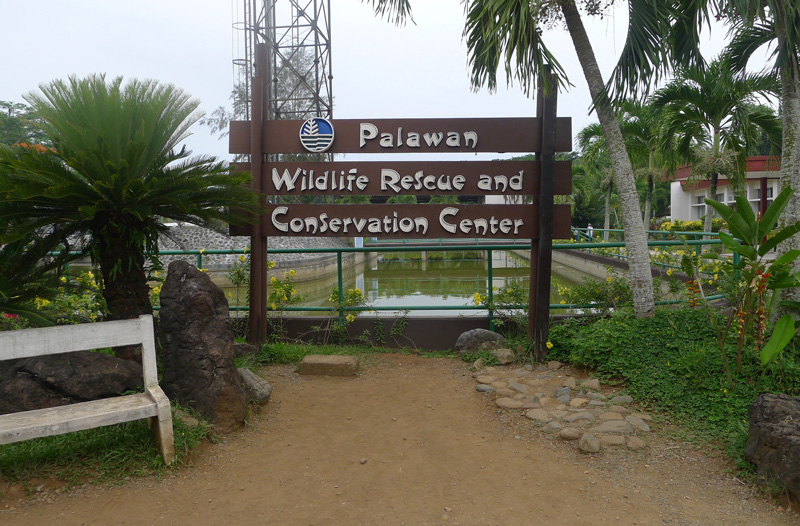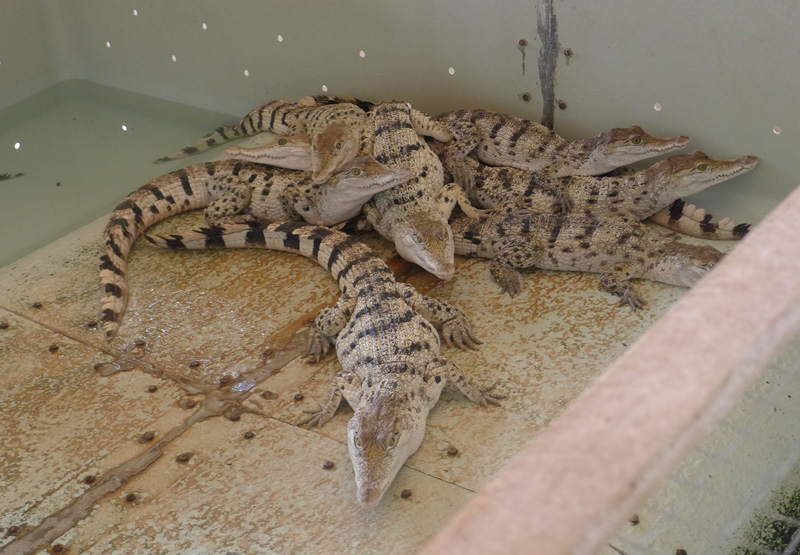 Once these crocodiles turn into adults, they will be transferred to crocodile dens, like the one below.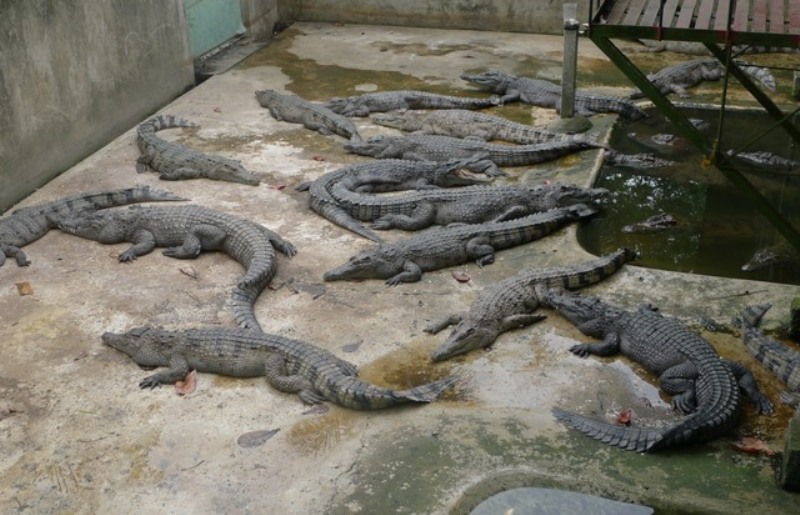 Meet Mac-Mac, one of the oldest crocodiles ever found and has made a home at Crocodile Farm.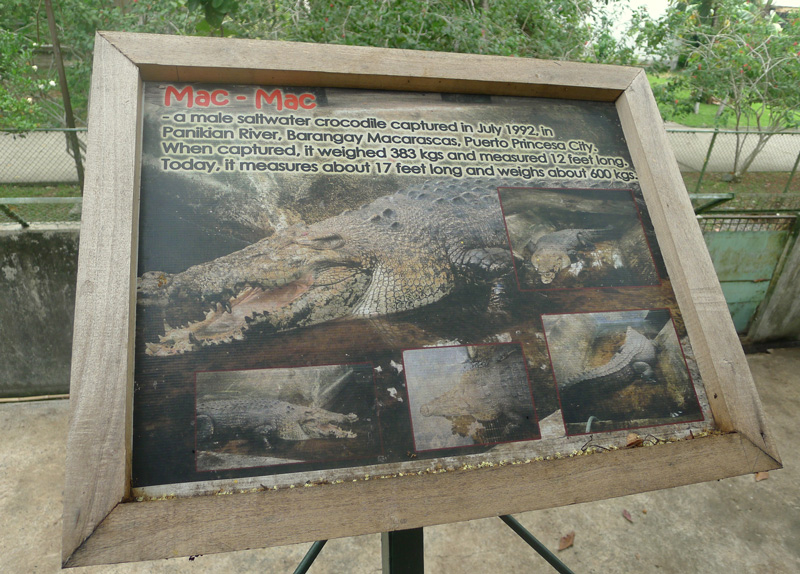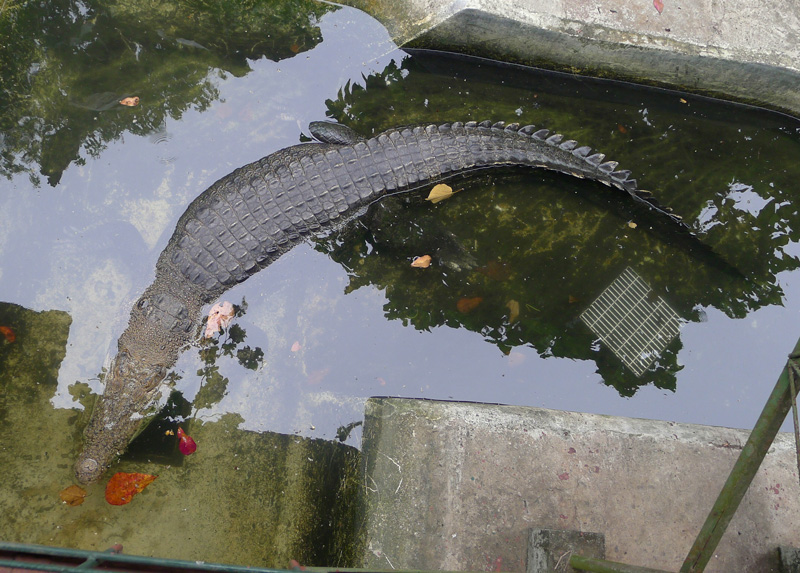 The tour around Crocodile Farm went for about 30 minutes, and as I am not really fond of crocodiles, I didn't take pictures of the others anymore.  But I did take picture of these cute crocodile stuff toys on sale at a souvenir shop near the exit gate: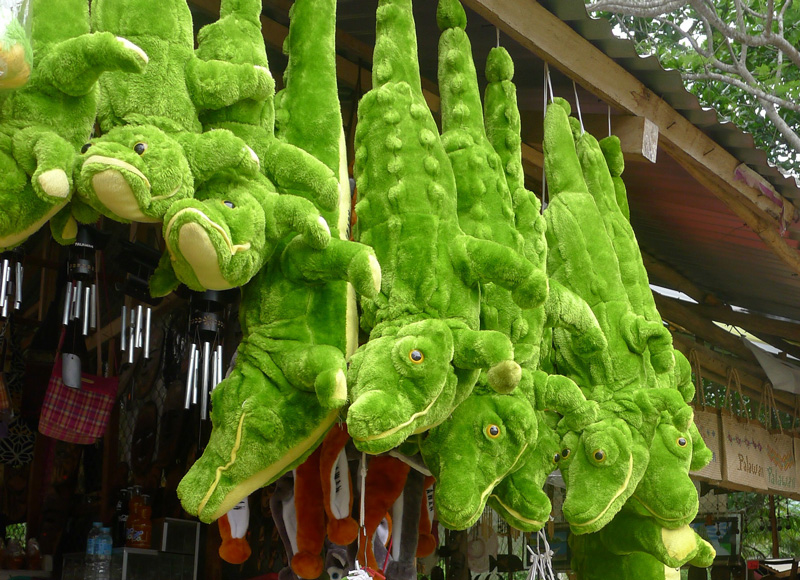 There are also other animal stuff toys there, including snakes!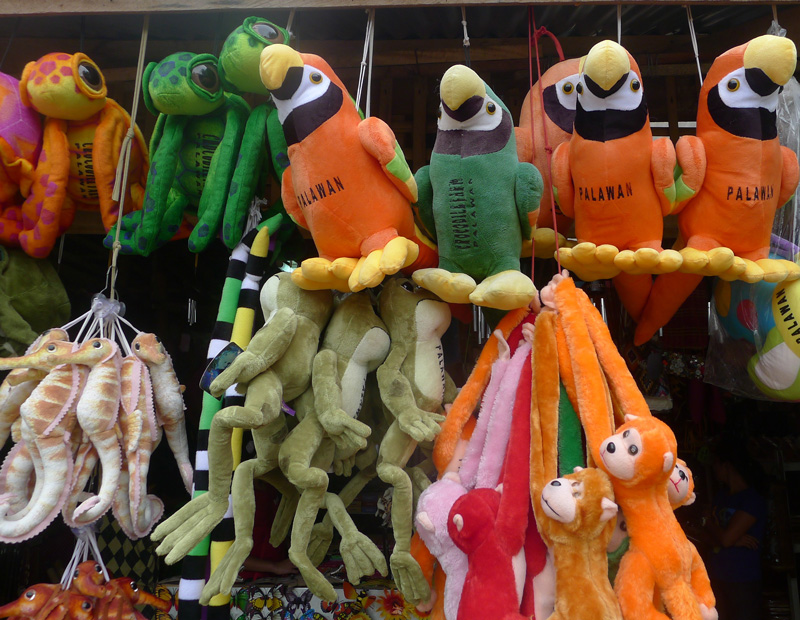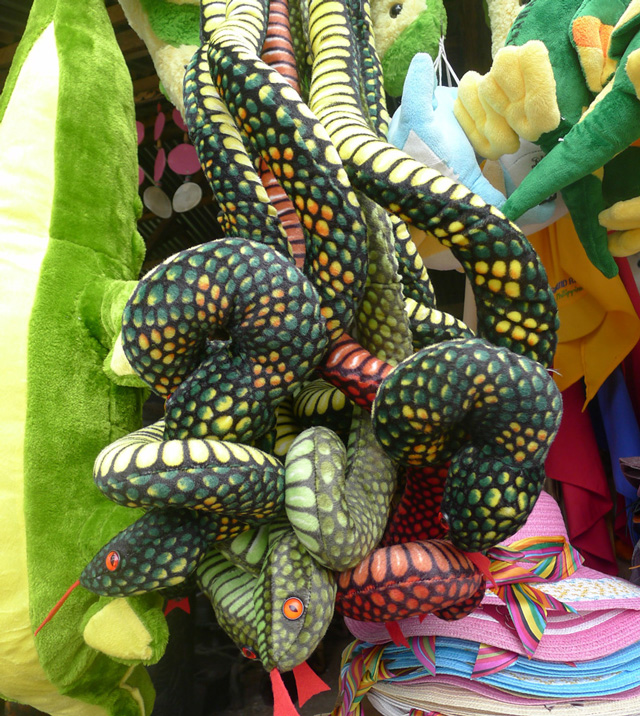 Once we have seen enough crocodiles, we went for a walk around the nature park where other animals are kept.  We saw a bearcat, a falcon-type bird (sorry I didn't take notes!) and these lovely hornbills that are so playful, it was fun watching them go after each other inside their cage.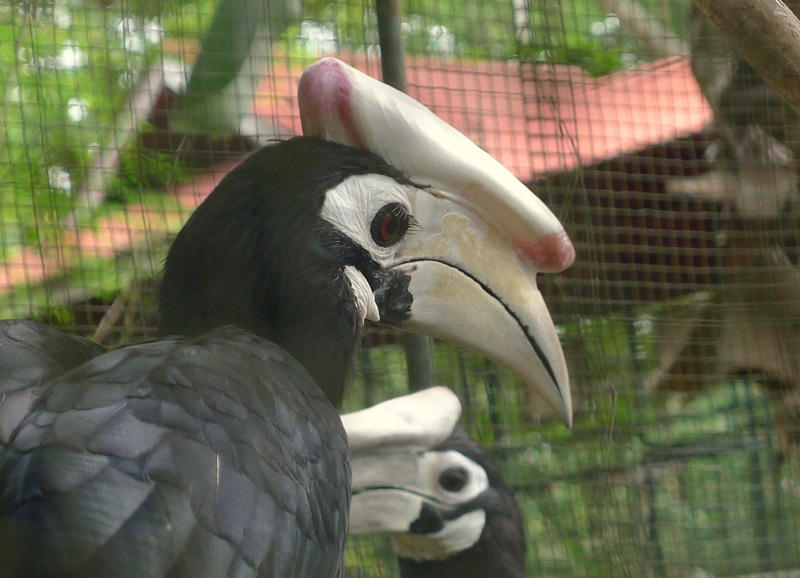 Then it was time to go home.  The group we were with in this tour weren't as lively as the one we're with when we toured Honda Bay and because most of them are oldies, they easily tire and preferred to stay in the van rather than explore the places we were taken to.  We would have loved to explore more the nature park inside Crocodile Farm but I sensed that the group's already in the van so I literally pulled AJ (who's really enjoying the field trip) back to the van.  And my hunch was right – they're all in the van already, waiting.
We were back at our pension house by 6pm – just in time for dinner.
Overall, the (half)day tour was fine but we would have enjoyed it better if, say, we explored Puerto Princesa on our own instead.  I'd definitely love to go back to the Mitra Ranch and explore the place, even try the zipline.
If  we can repeat this day tour, then we'll just probably rent a trike for half a day and ask the trike driver to take us around the city.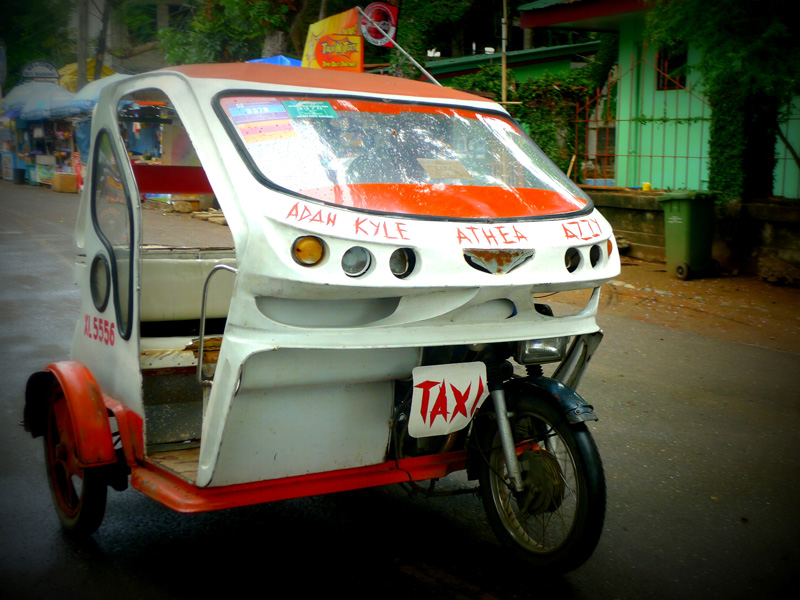 Just like what we did in Ilocos with Kuya Jeremy's reliable trike.   Then we wouldn't have to put up with boring tourists and inflexible itineraries.