Thanks again to Nuffnang Philippines, I got to know about Yummy Eats 2013, a one-day eating and cooking affair held at the NBC Tent last Saturday, and is sponsored by Yummy Magazine, my favorite food magazine.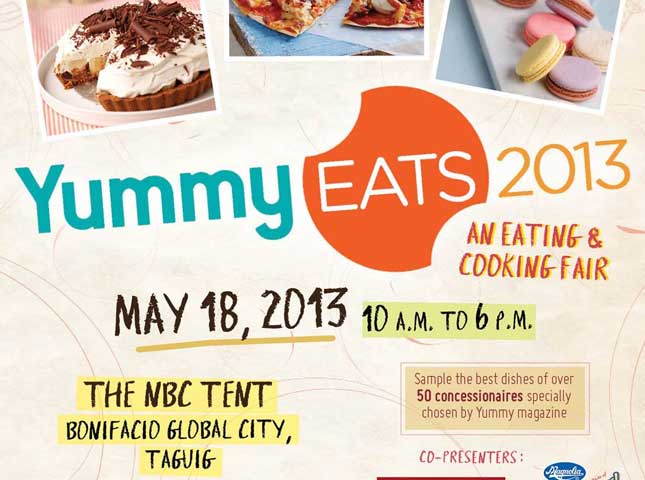 I went with AJ and my cousin, Mae Anne, and we were "virgins" to this kind of affair.  It's an eating fair but we didn't expect it to be such as a big eating affair!  that's why I thought at first the P200.00 registration fee (per head) was kind of steep, but in exchange, we get to sample lots (and lots!) of food and drink products from more than 50 participating food concessionaires, all hand-picked by Yummy Magazine.
We came in at around 3:30 in the afternoon and the crowd hasn't thinned a bit, which made me wonder if they have been there since 10 in the morning hehe!  Each of us were given a paper plate in which to put the food samples,  and a booklet containing the map of the venue and contact details of the concessionaire-participants, among others.  I liked the idea of putting a directory inside for all the participants in the fair; that is going to be a useful reference later on.
Two sides of the venue were filled with food stalls.   We started with one side (going from left to right) and we're not even halfway  yet when I asked for a break because my plate has gotten this full already: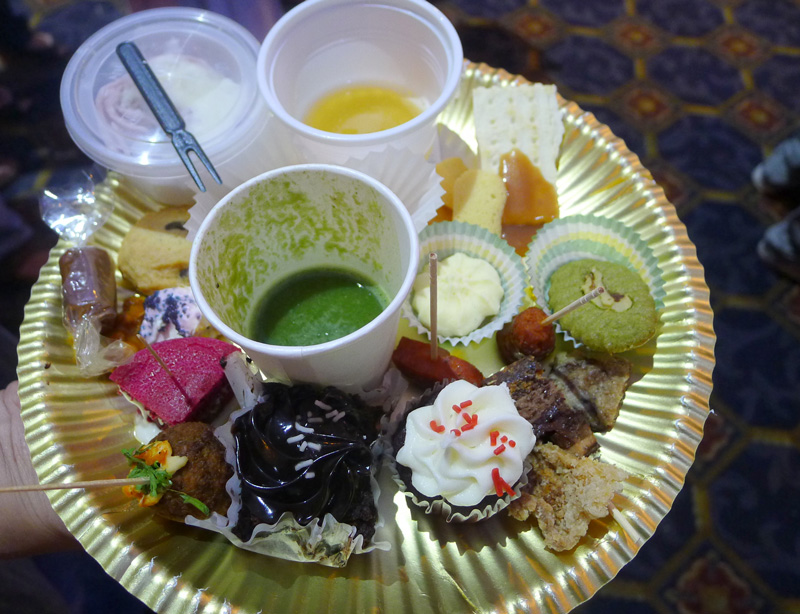 What a buffet, right?
Of course, not all food concessionaires were a winner to me.  I have my own food preferences and my biggest turn-offs are those that are super-duper sweet or are bland.
And so, if l am to list my favorites among the many yummy treats on my plate above, I'll put the following:
Carina's Sun Bathed Tomatoes.   "Sun ripened local tomatoes are bathed in voe and olive oil to create the perfect companion for pasta, bruschetta, salads and about everything else that needs a spoonful of delicious."  Enough said  =)   To order, text 0999-9984204.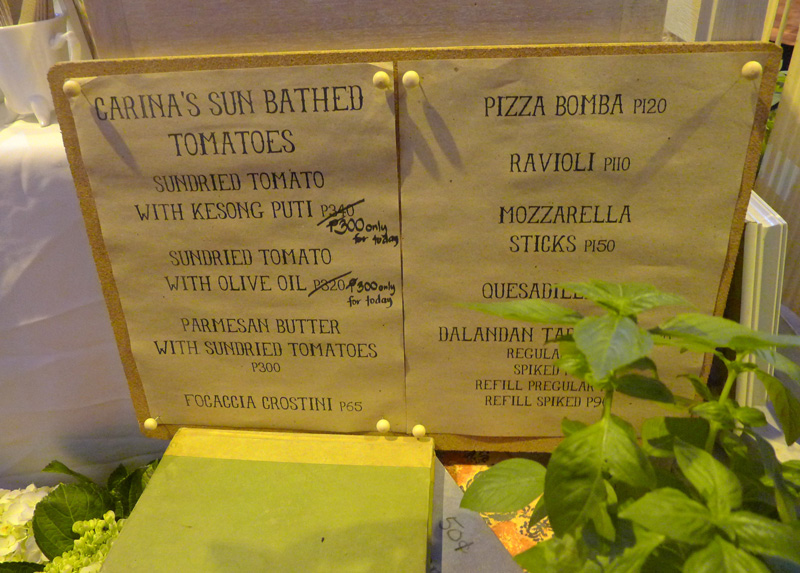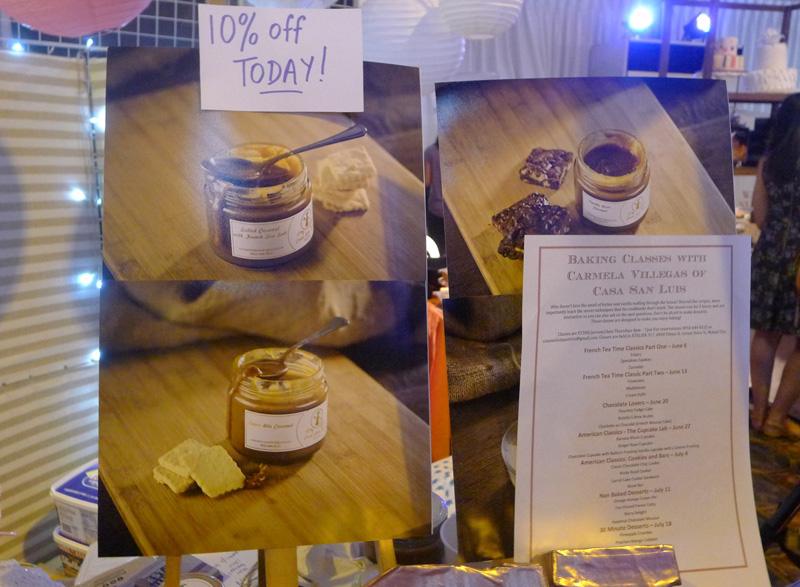 Blue Toque for their very chewy Belgian cookies with premium Belgian chocolate chips.  To order, email [email protected] or text 0917-8285778.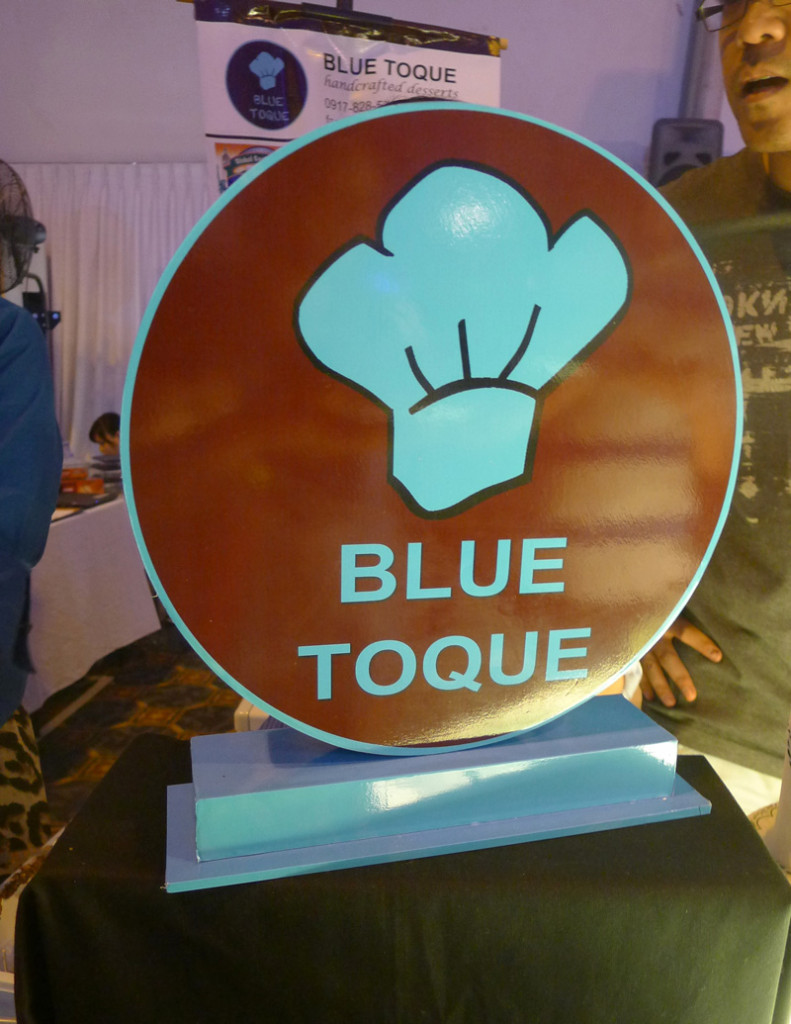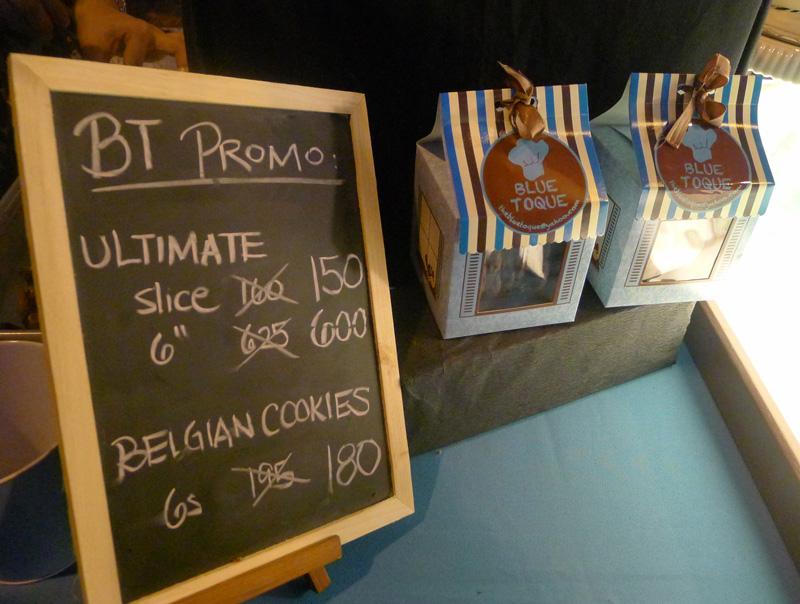 Rawlicious.  Green smoothies are fast becoming popular not only to those who watch their diet or those who are into sports but also to those who  simply wanted to have natural vitamins in their bodies.  Rawlicious offers ready-made green smoothies that are not all about leaves!  You get fruits and vegetables like carrots and celery in your drinks too.   I sampled the Green Lover Luna (that's the paper cup with green liquid inside in the middle of my plate) and it was surprising good!  It tasted exactly like a smoothie you won't think your drink was packed with the following:  watermelon, organic moringga leaves, organic greens, banana and cinnamon!  I love it!  To get the full menu of Rawlicious's smoothies, text 0917-8301729 or email [email protected].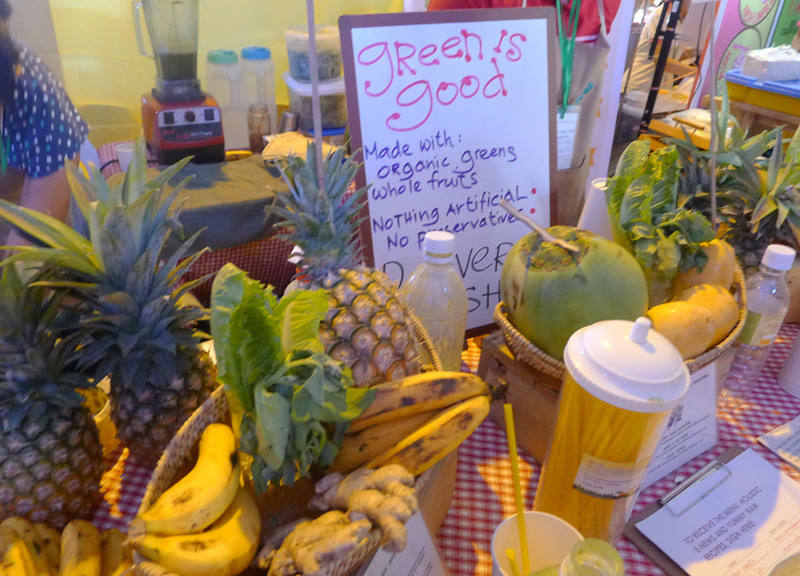 Viveca's Handcrafted Cookies and Goodies.  I love homemade cookies, so I'm glad to have discovered Viveca's Cookies and Goodies through this food fair.  I was able to sample her version of Green Tea Cookies (the green-colored cookie on my plate) and I liked it.  The tea cookie reminded me so much of my friend Denise's green tea orange cookies which I love and misses already.  But Viveca's green tea cookies are just as good and they'll make really nice edible gift or give-aways.       For orders or inquiries, text 0915-1161192 or 0922-8617841 or email [email protected].
Global Beer Exchange.   Yes, they got beers at the fair!  And they're not ordinary beers, mind. Thanks to Global Beer Exchange, we can now enjoy luxury beers, like this Hitachino Nest White Ale that I tasted and enjoyed so much.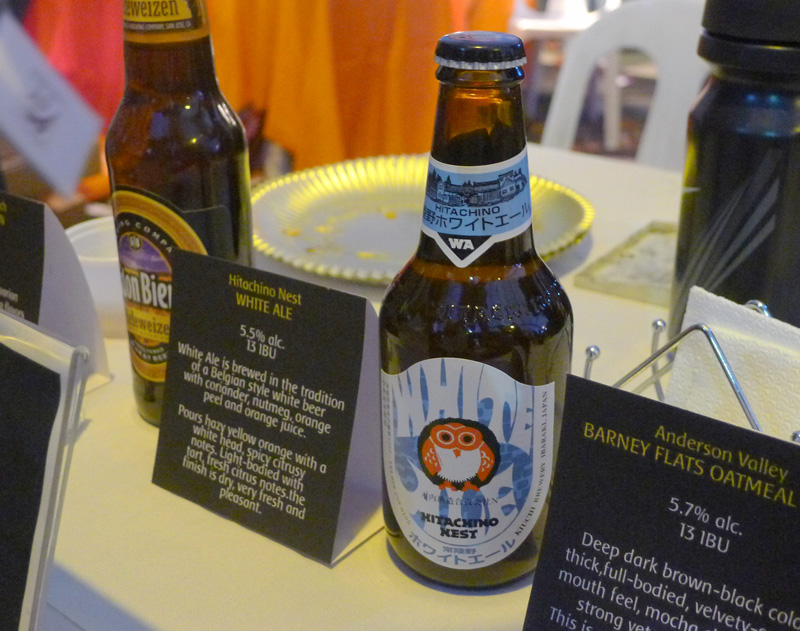 AJ sampled the Rogue Dead Guy Ale (he chose this because he got curious with the name).  I was able to take a sip of this too and it's really a guy's beer.  I'll still go for the Hitachino Nest White Ale which is milder and has an almost champagne taste.  You may contact them at 895-6175 or 0917-8945076 for inquiries and orders, or email Global Beer Exchange at [email protected].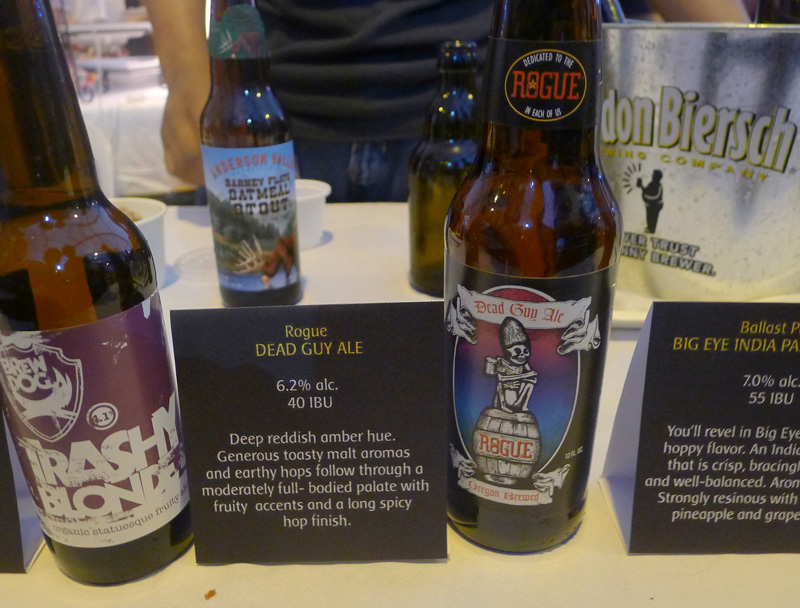 Calidad Espanola.  Spanish chorizos are their specialty and they're indeed delicioso.   I wasn't able to take pictures of their stall and food samples because the platter of chorizos was almost wiped out when we got there (no picture to take hehe!).  For inquiries and orders, email [email protected] or call 585-6366 or 524-8270.
As for the rest, I guess they didn't make an instant impression on me.
After taking a bit of a rest and then catching up with my friend Denise (who was also at Yummy Eats with her hubby, Roy), we continued our 'food hunt', this time at the other side of the venue, where more food concessionaires are waiting to be discovered.
There were more local favorites at this side of the venue, and it was here where I discovered the following:
Pepita's Lechon.  I've read and heard a lot about this 'luxurious' lechon that's stuffed with flavored rice like paella and then roasted to perfection.  All the food reviews about Pepita's Lechon are indeed true: it is really heavenly and sinful at the same time.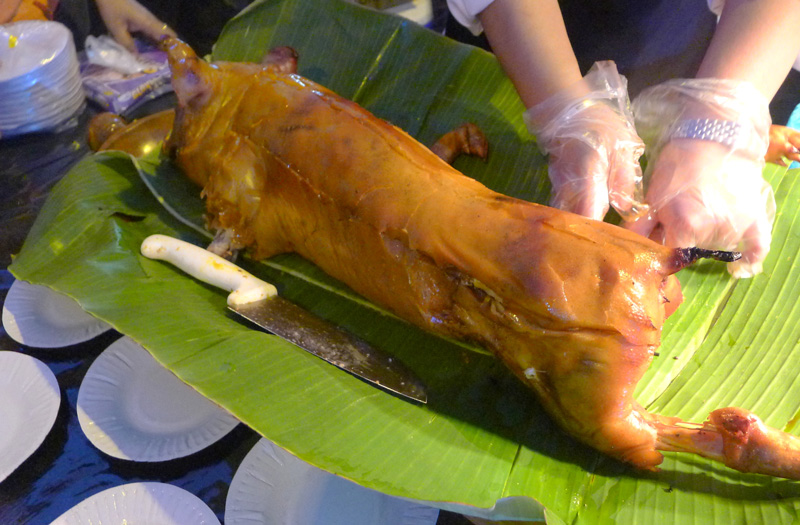 It was pure luck that we found ourselves lining up just when this newly-roasted lechon was brought out.   We were each given a spoonful size of the lechon meat, skin and stuffed rice that I eat so slowly because I wanted to savor each and every bite.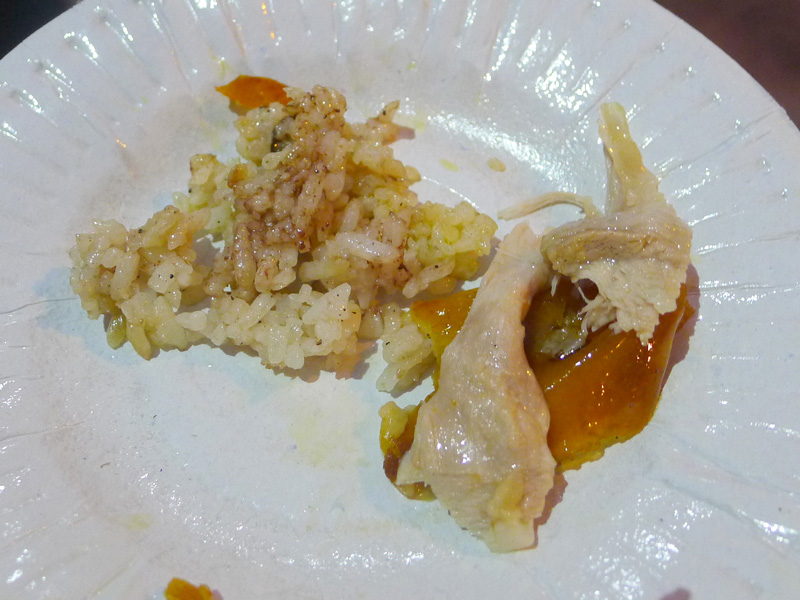 Each lechon at Pepita's costs between P7,000 to P8,000, depending on the size of the pig and your choice of rice stuffing.  For inquiries and orders, email [email protected] or text 0917-8660662.
Ritual.  My favorite organic grocery was there, too!  Their Chocnut Butter is a must-try!  I will definitely get one from their store when this becomes available (it was sold out during the fair).   To order, email [email protected] or call 400-4326.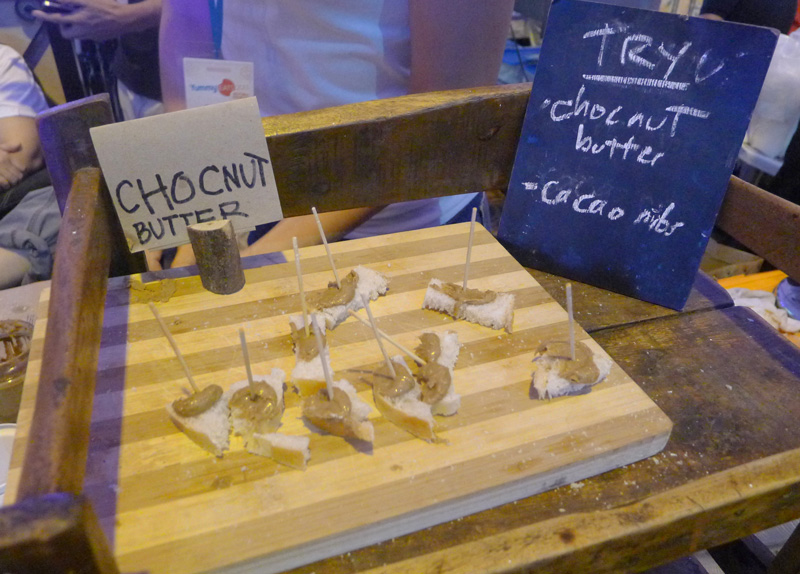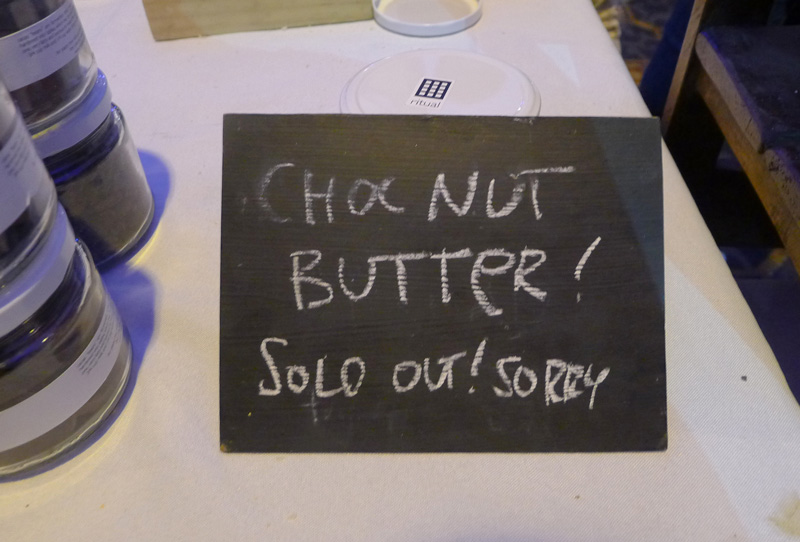 Bayani Brew.  Theirs was the last booth that I visited and it was the only concessionaire where I bought something from!  It's both the product and the packaging that got me!  I love Bayani Brew's Purple Leaf Iced Tea, which was brewed from all-natural sweet potato purple leaf tops (or talbos ng kamote) and lemongrass (tanglad).  It's like having a red iced tea with the goodness of lemongrass and minus the bad sugar.    Each bottle costs only P40.00.  Cool!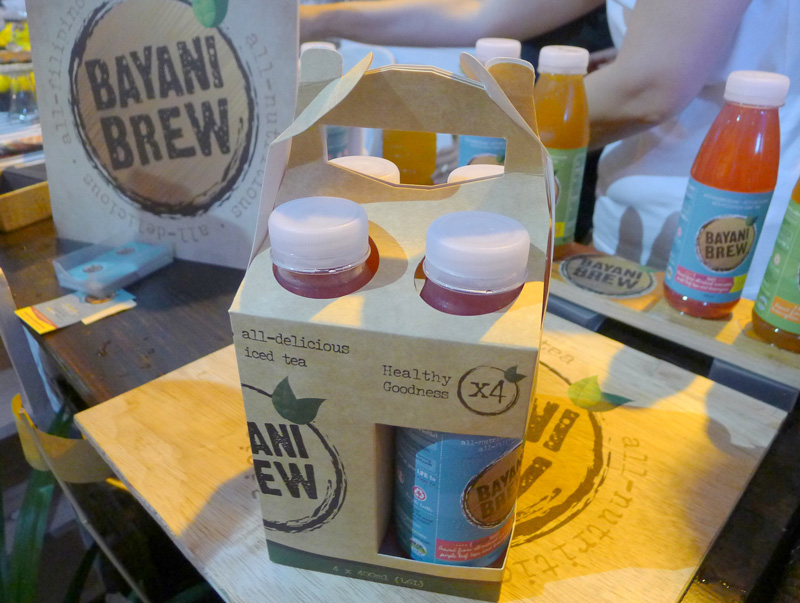 Everything about this drink is good, and you can read all about its benefits (and other interesting bits of info) at the back label of the bottle.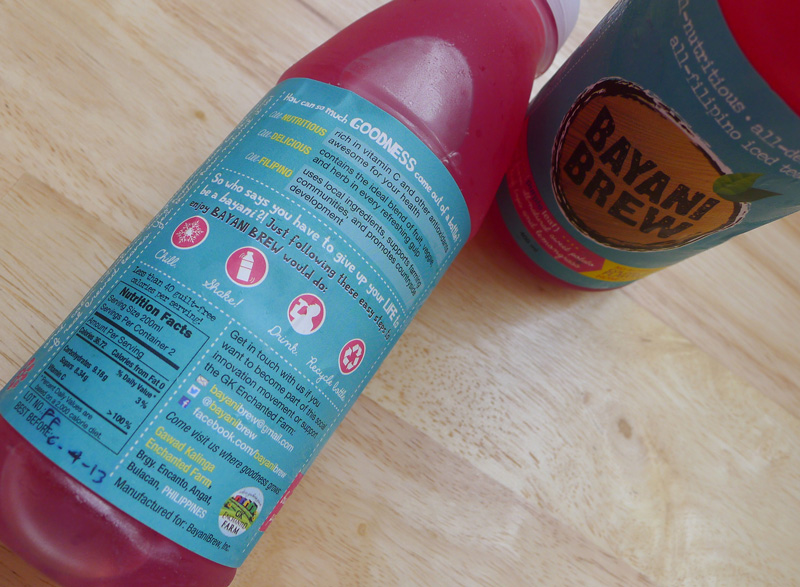 Paper Chic Studio.  Perhaps the only concessionaire that didn't sell any food stuff but also one of the busiest participants in the fair.  A lot of foodies (that includes me) couldn't get their hands off the colorful paper drinking straws, favor bags, paper cups and washi tapes for sale (no samples, hehe!).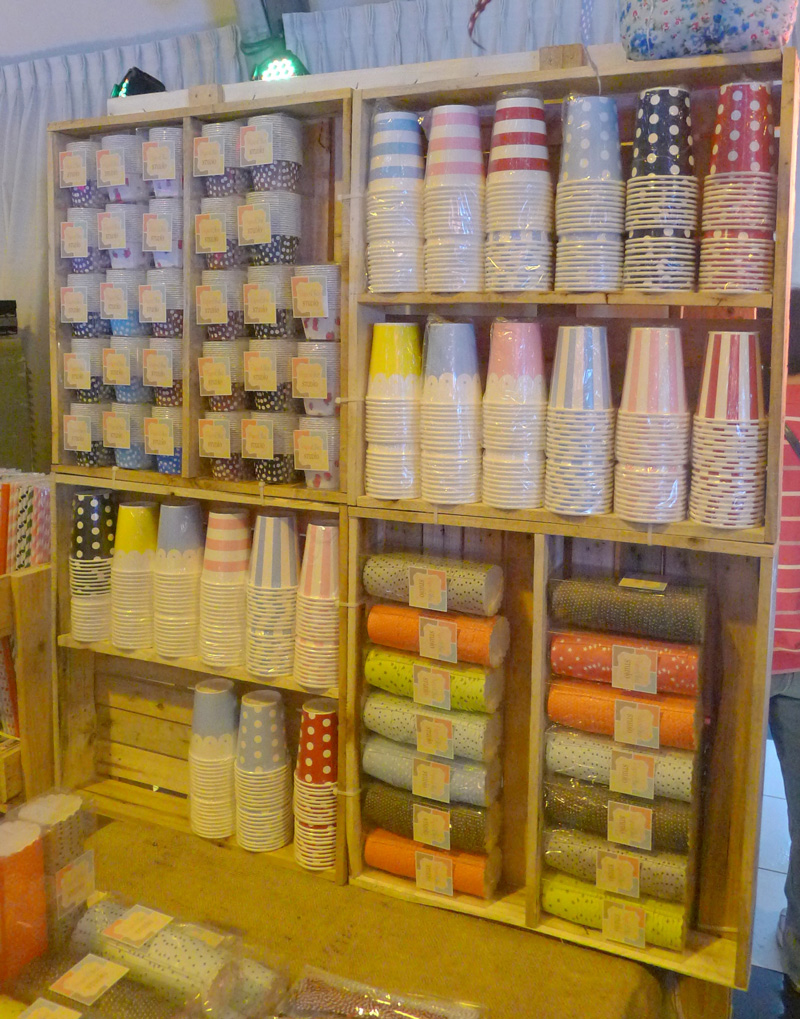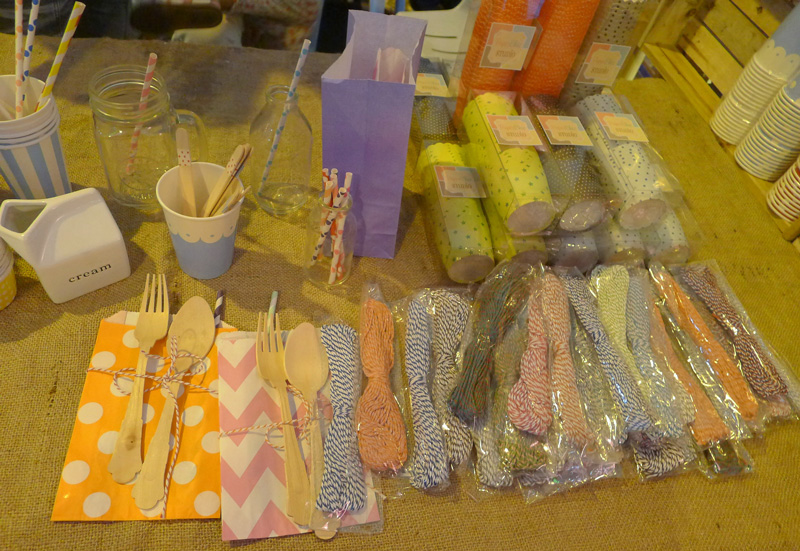 I got these colorful straws in different designs and colors (P400.00) and paper cups in red with white polka dots (P150.00).  They're for future house parties   =)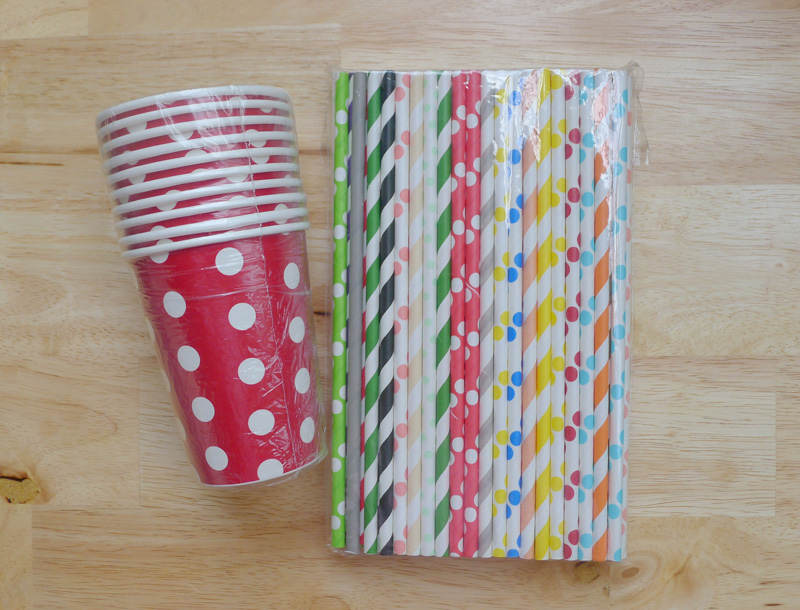 I sincerely wished for this event to be a two-day activity starting next year instead of one because it was so bitin!
I also would like to go back for those that I wasn't able to buy anymore because I could no longer concentrate in the crowd that still hasn't thinned when we left at 5:30 p.m. (and the fair's supposed to close at 6 p.m.).  There's Green Love Luna from Rawlicious, Viveca's Green Tea Cookies, Carina's Sun Bathed Tomatoes and a bottle of Hitachino Nest White Ale.    
I never had this much great time at a food fair.  Thanks so much, Yummy Magazine!