I have friends who really love milk tea drinks, and there is one who never fails to post her milk tea drinks over at Instagram.  She gets most of them from the Moonleaf Tea Shop and I wasn't surprised at her choice – I've tried their milk tea before and I liked it too.
This got me thinking. Maybe I'd survive summer more beautifully if I had milk teas everyday like my friend did, instead of just water, coffee and tea, hehe!
Anyway, it's never too late for my milk teas.   Not after rediscovering Moonleaf Tea Shop during one of our Saturday afternoon trips in which we found ourselves at the Greenhills-Ortigas area.  There is a newly-opened Moonleaf Tea Shop at the Ortigas Home Depot which we found after walking around the block, and in that hot afternoon heat, it felt like finding a sanctuary in the middle of the desert.
We wasted no time in ordering our milk teas:  Wintermelon Milk Tea for me and Honey Milk Tea for AJ.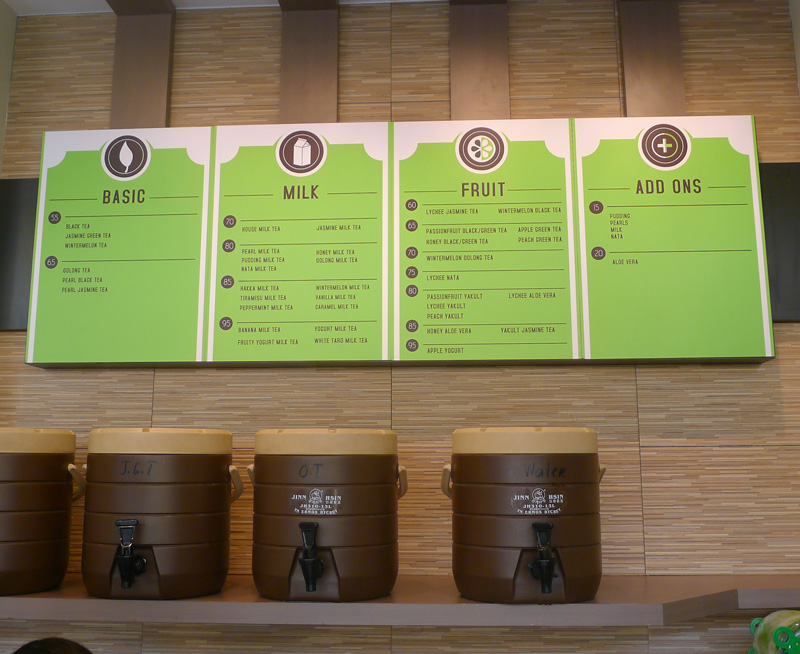 Both were refreshing, delicious and filled with chewy black pearls!   I love munching on chewy black pearls, they make milk tea a truly enjoyable treat!
I couldn't help but notice the wide array of desserts available there.  From cupcakes to brownies to macaroons to cookies – I think they have it all!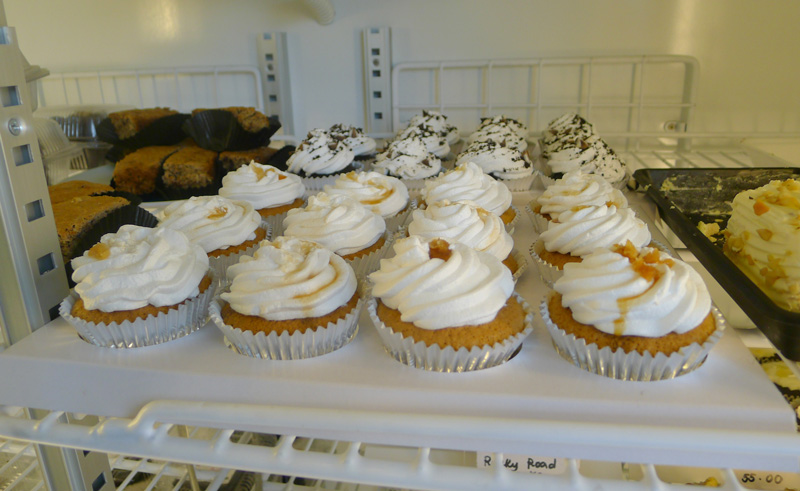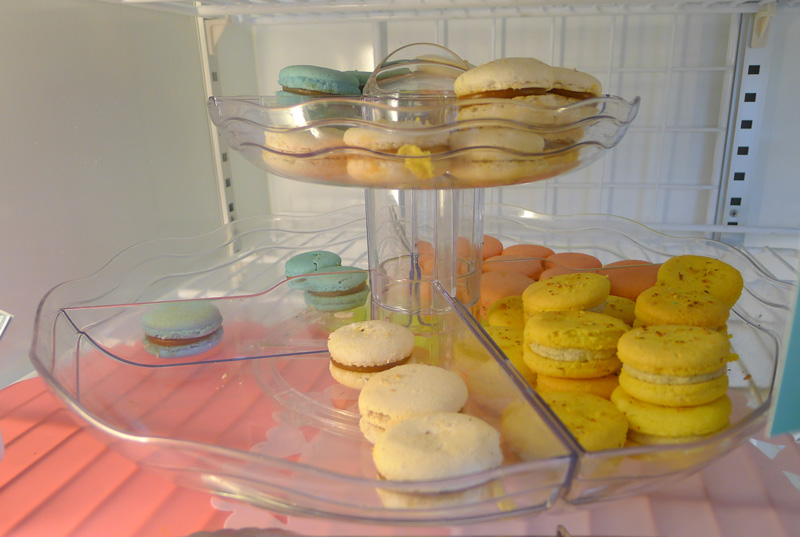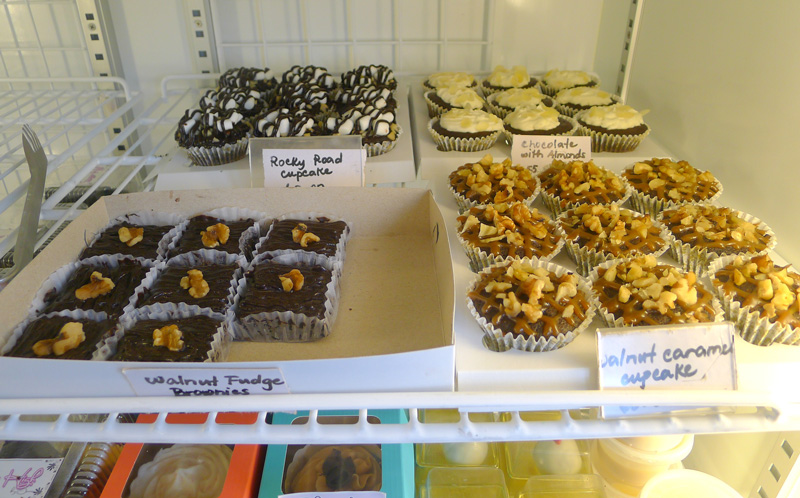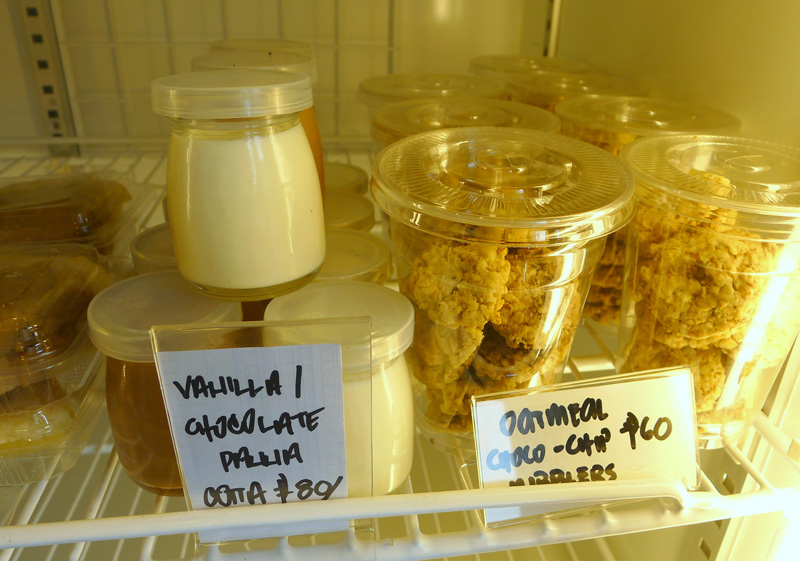 They also have my favorite whoopie pies from My Cookie Lab!  I took home some of these.  Happiness!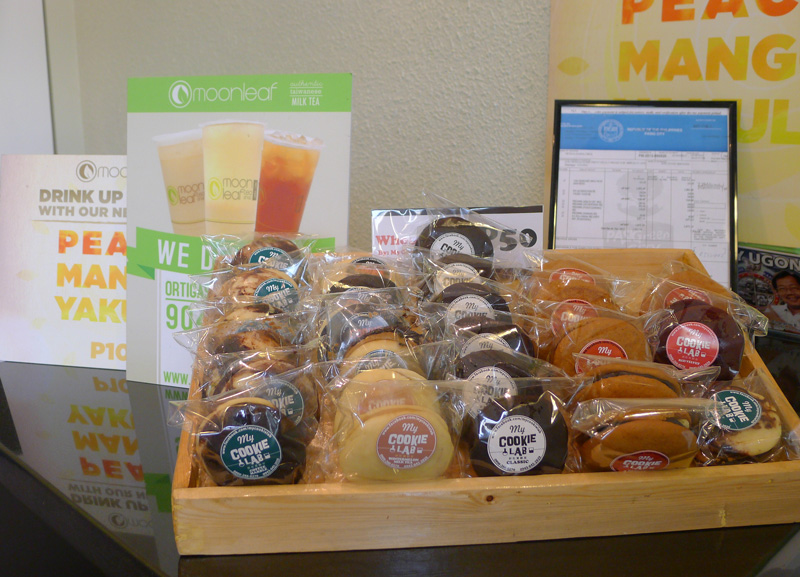 This cork board wall full of colorful notes is eye catching.  It's stylishly cluttered, hehe!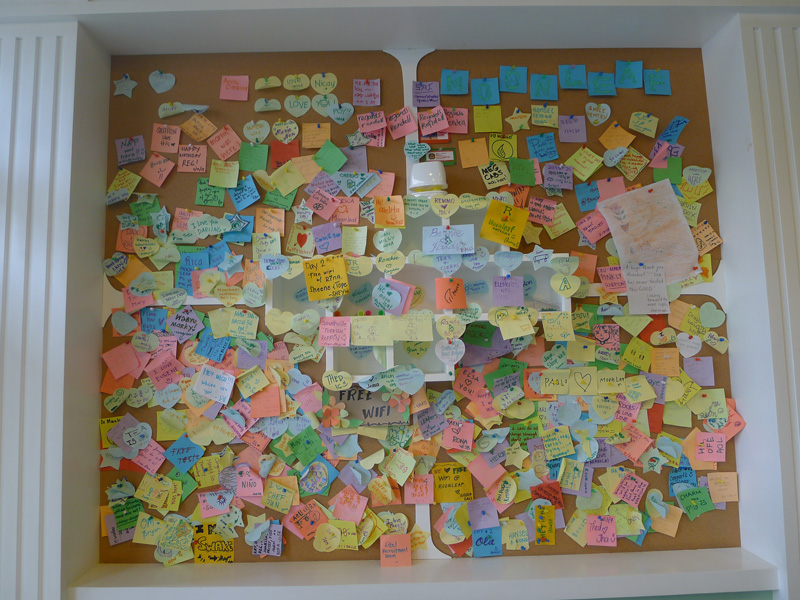 Yes, they have free wifi here!  A magnet for wifi-addicts like me!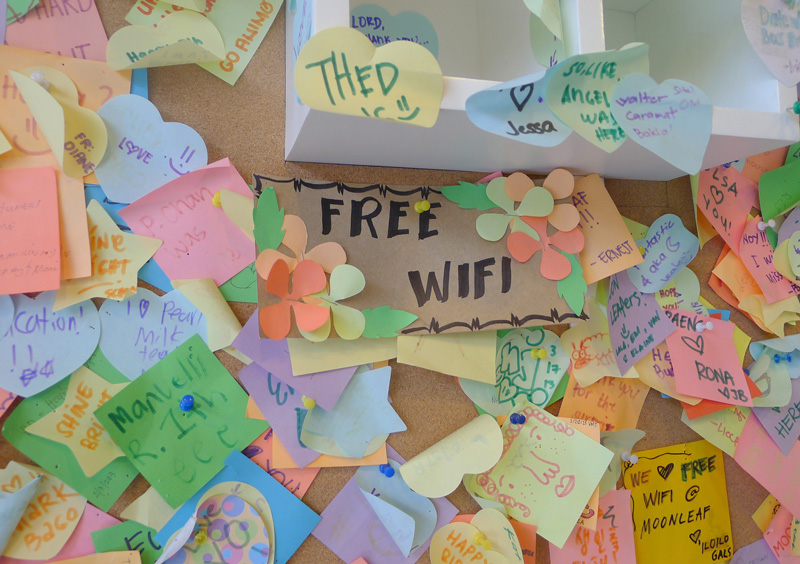 Can't agree more.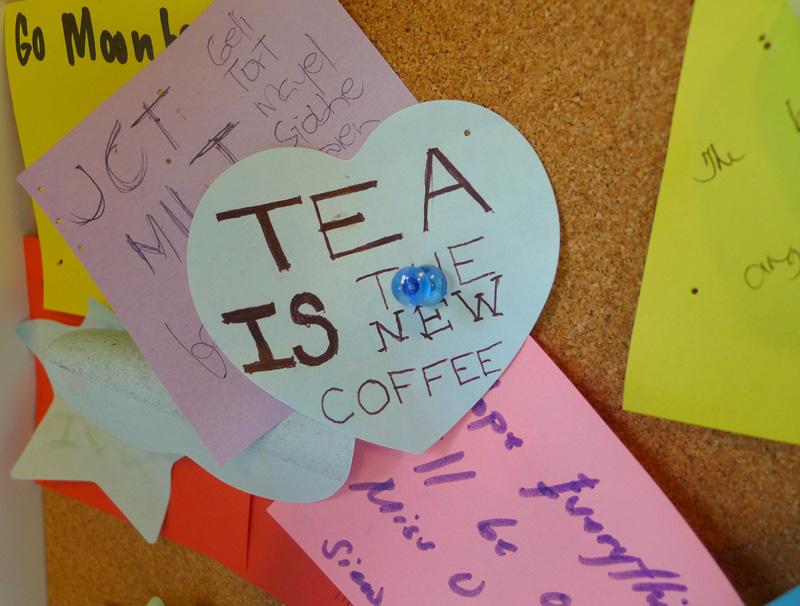 So whenever you pass by Ortigas, have a stop at the Ortigas Home Depot for some refreshing and healthy tea drinks (plus yummy dessert) at Moonleaf Tea Shop and enjoy free wifi throughout your stay (unlike in some coffee shops where you are billed for a limited wifi use).  Indeed, "milk tea break" is the new coffee break!
Moonleaf Tea Shop – Ortigas Home Depot is open Mondays to Sundays, 11 am to 5 am (the following day).   Like their Facebook page here and be updated of their new products and promos!