Whoopie Pies!  I was so happy to see this last Sunday at Rockwell Powerplant: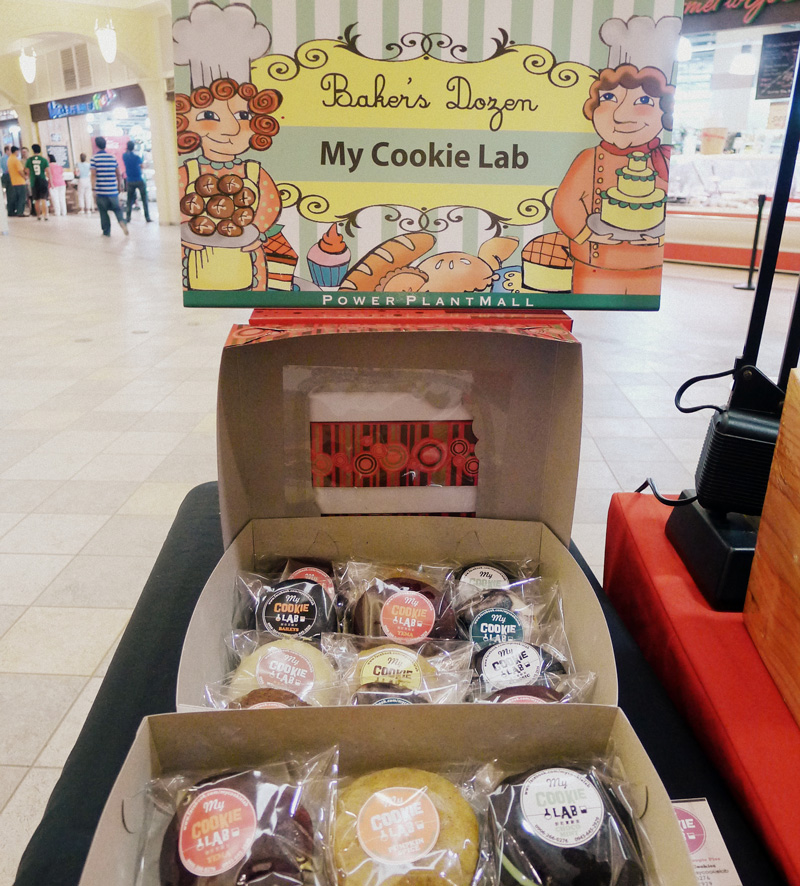 Whoopie pies in different flavors – how cool is that?   All baked by My Cookie Lab.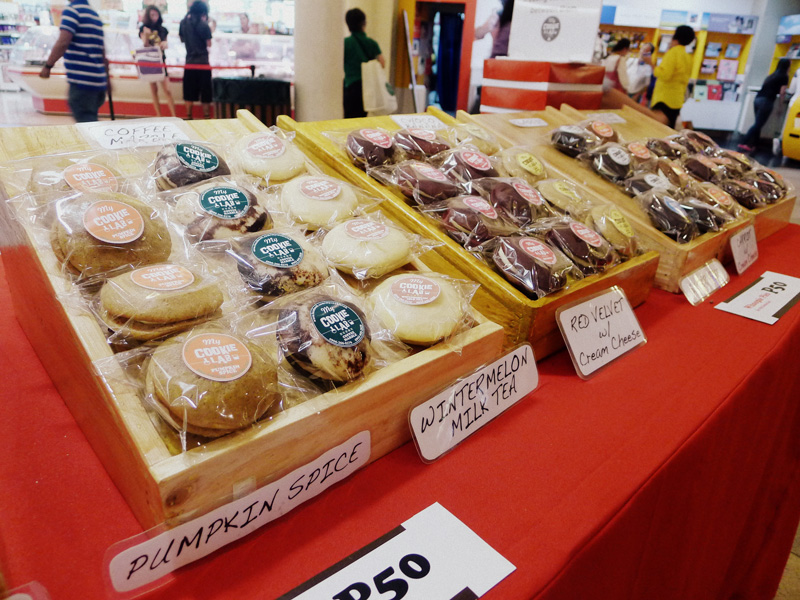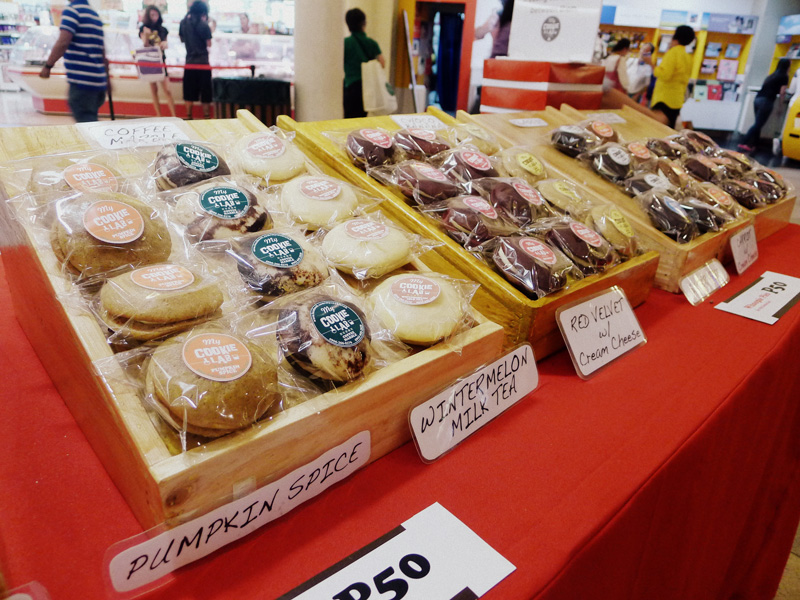 We got a little help from the lady assistant manning the stall in picking out the flavors to try.  She recommended the following:  Red Velvet, Classic, Chocolate Mint and Wintermelon Milk Tea.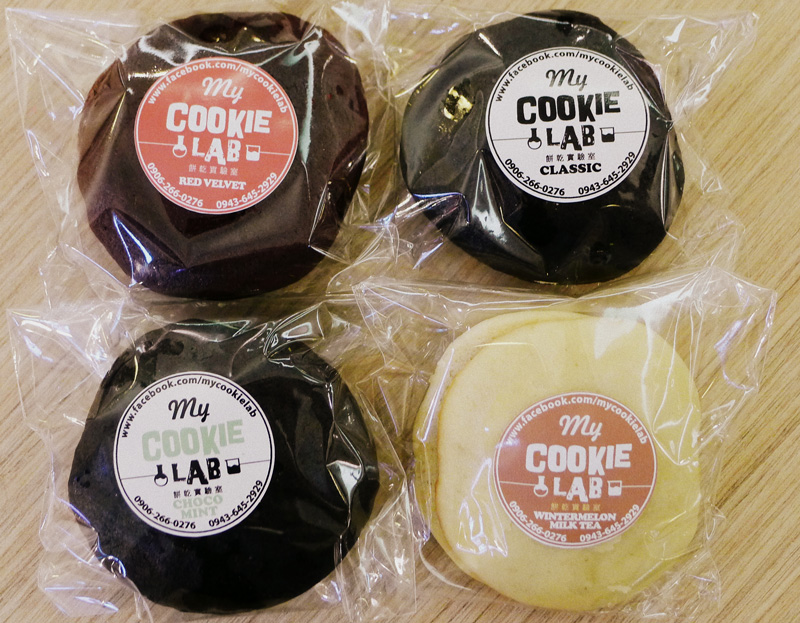 Oh, boy they're all so yummy!  The mound-shaped cookies are so soft and moist that I have to pause after each bite to guess if they're really cookies or cake bread.   Can't be cake bread cos they're a bit harder than that but can't be cookies either because they're too soft!    Whatever it is,  I super love it!   I call this a "cake sandwich" because it looks like a sandwich but has the happy taste of a cake.
The frosted fillings inside are not distractingly sweet; indulging me with the full taste of its flavors.   All are really good and have distinctive tastes but it is the filling in the Wintermelon Milk Tea cookie pie that I liked the most.   It reminded me so much of this Wintermelon fruit drink that I order at this restaurant called Annabel Lee (Is this still open at Greenhills?).
As for the cookie or cake breads – I just love everything about them: the taste, the texture (soft and smooth), the solidness of the dough (they do not fall apart when you bite into them) and the size (not too much nor too bitin).    I noticed the same consistency in all 4 flavors that we sampled and that's really good.
These delectable whoopie pies sell at only P50.00 a piece.
My Cookie Lab will be at Rockwell Powerplant in all Fridays, Saturdays and Sundays of March so do check it out!
My Cookie Lab's Official Facebook Page