Yehey!  Cupcakes by Sonja finally branched out of the Serendra Piazza in Bonifacio Global City!  It now has a branch at the newly renovated Glorietta 2 and I couldn't be more glad because it's now nearer our place!
But I will definitely miss the smell of freshly-baked cupcakes and the  Cath Kidston prints from their Serendra store because the one at Glorietta 2 is more of a kiosk-type with a smaller cafe area.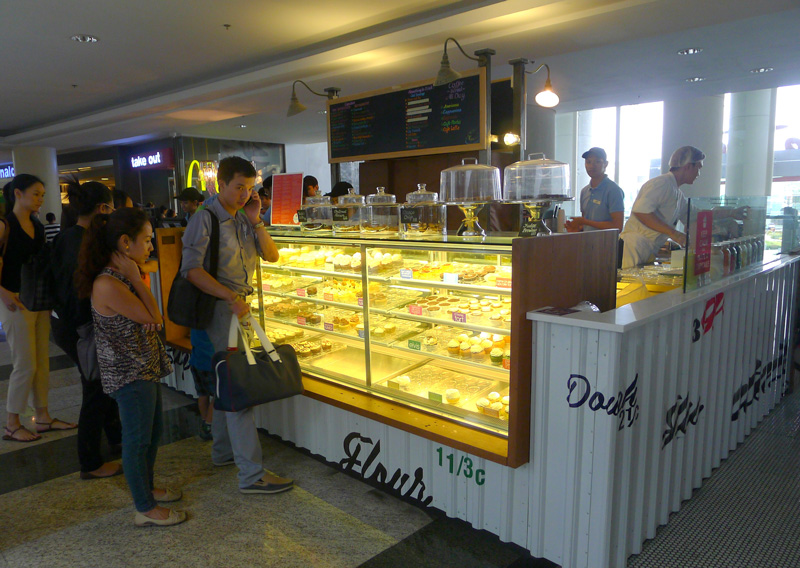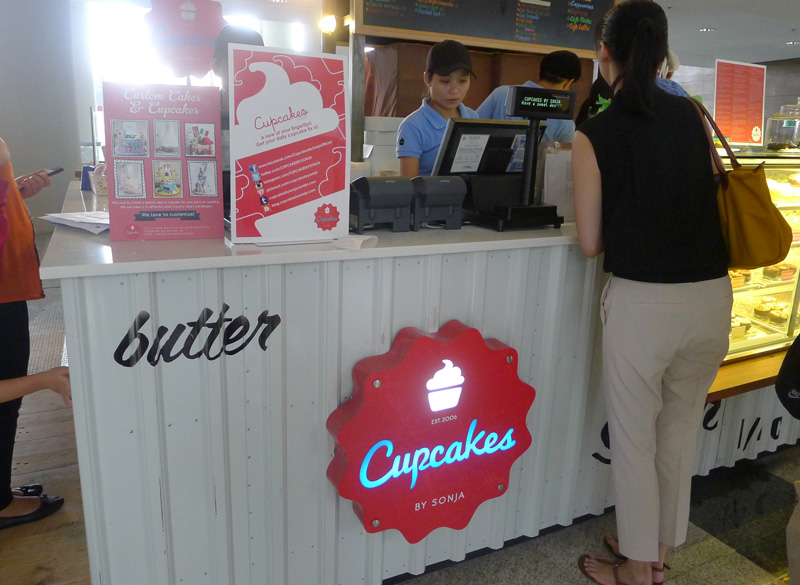 I didn't know they have changed the colors of their logo from pink/brown to red/tiffany blue. What's your thought on this?
Nonetheless, it was great to be reunited with my favorite cupcakes again!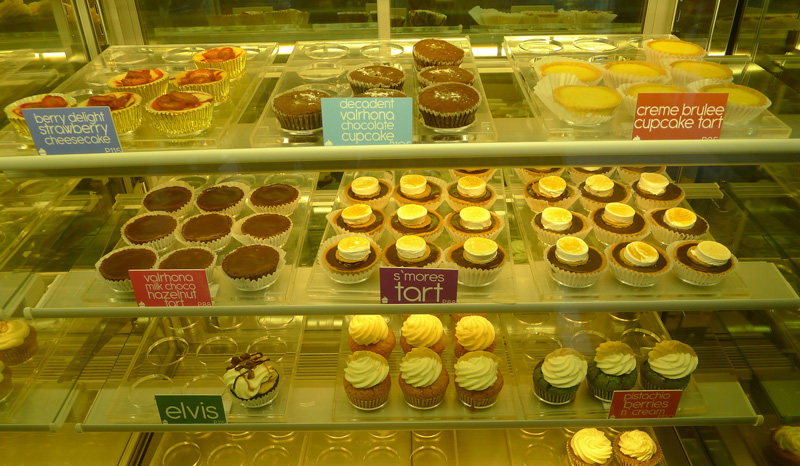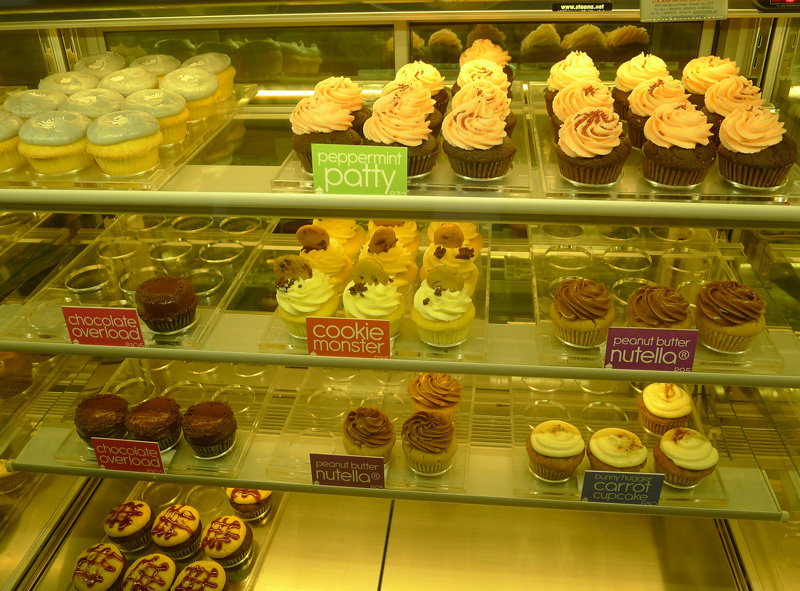 Sonja's cupcakes may be the most expensive cupcakes in the market today, but I don't mind paying such a  premium for quality cupcakes.  Hers are the only cupcakes I've tried which have retained the same consistency, freshness and taste over the years.  And to think that I am only able to try her cupcakes whenever we find ourselves at Serendra.
There are countless others who have since followed Sonja's footsteps (I really think she started this cupcakes craze!) but sadly, they were only good at the beginning and the premium taste of their cupcakes is already lost after a few months.
So, I am really happy to finally find them here at Glorietta 2.  Here's what AJ and I had when we belatedly discovered it yesterday: Creme Brulee Cupcake Tart for me and Chocolate Cheesecake Twirl for him.  We shared a cup of freshly brewed Cafe Americano.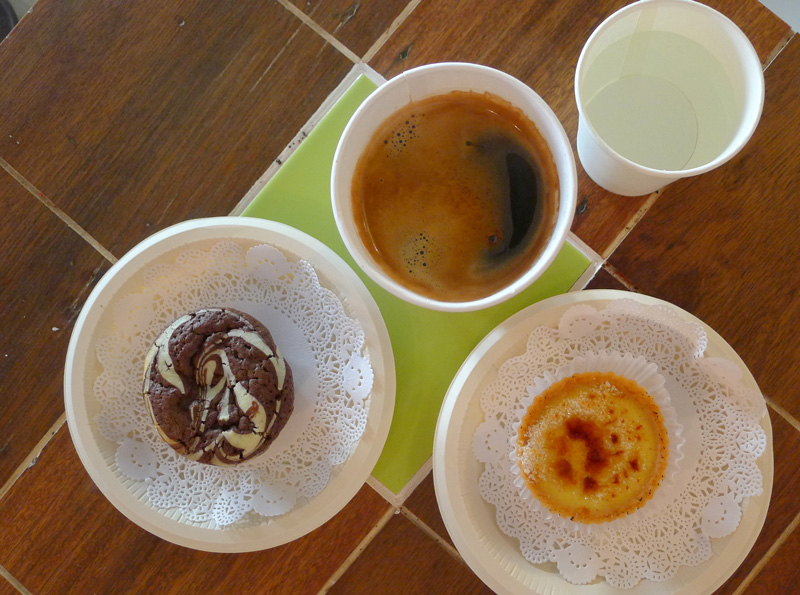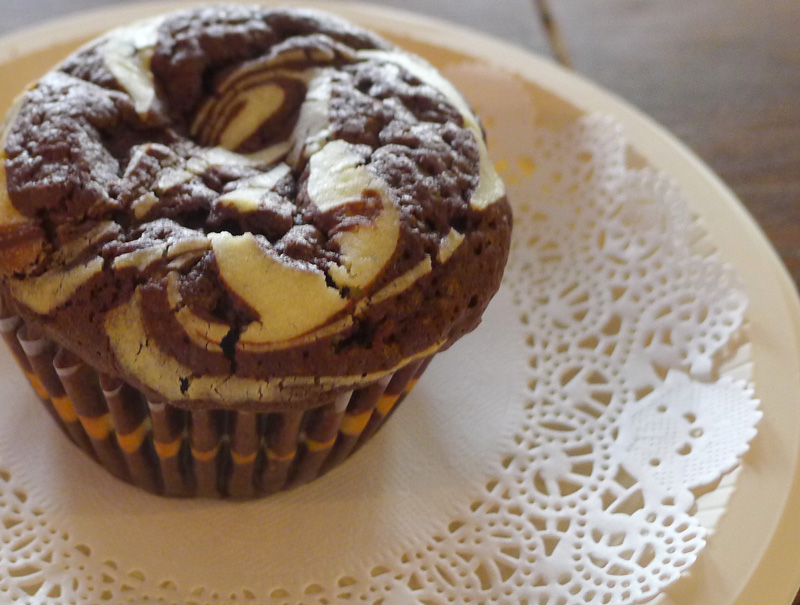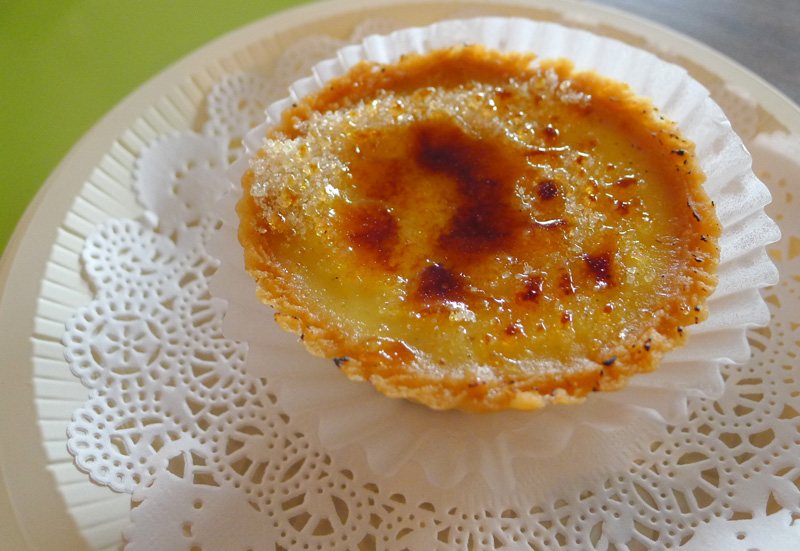 Again, Sonja did not disappoint.  The Chocolate Cheesecake Twirl was decadent and moist inside (unlike other so-called premium cupcakes which are dry as a paper), while the Creme Brulee Cupcake Tart was nothing short of perfect.  The vanilla custard filling reminds me so much of AJ's classic custard  I feel that I'm eating it right at the comfort of our home.
I hope you get to visit the new store soon.  Cupcakes by Sonja at Glorietta 2 isn't so hard to miss – it's just right above the activity area (2nd level), beside McDonald's.
Or better yet, look for this steel whisks-turned-lampshade at the 2nd floor of Glorietta 2.  I couldn't resist taking picture of this one as well – it's so whimsical!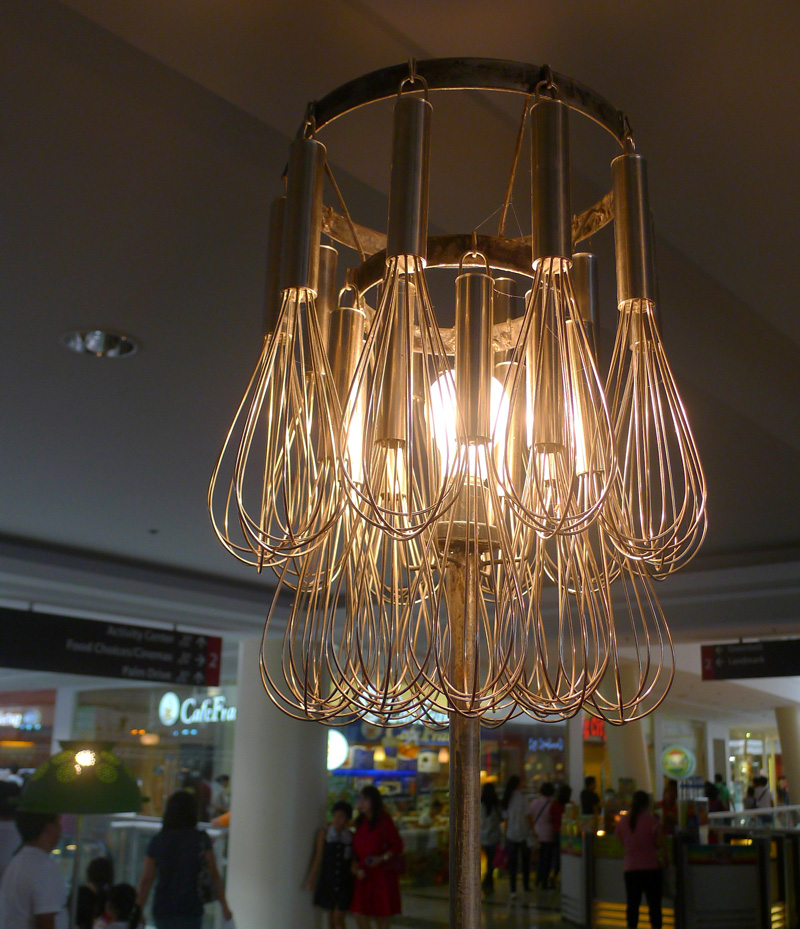 Enjoy your cupcakes by Sonja!