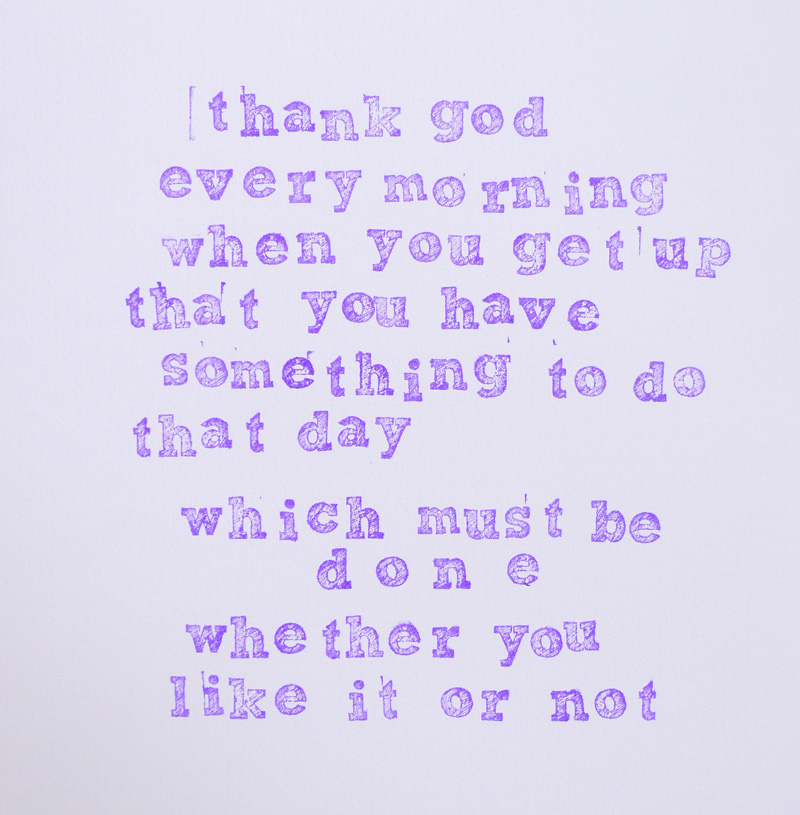 The quote above is from James Russell Lowell, an American poet, critic and editor.  I chose this for my first letter stamp project because my week at the office was so stressful and unpredictable.  To be able to survive, I try to look at the positive side of things.  And this quote totally nailed it – my thoughts and sentiments exactly.
I used the thick typeletter stamps I got at 168 Mall for this project, and it was a fun thing to do!  I felt like a kid all over.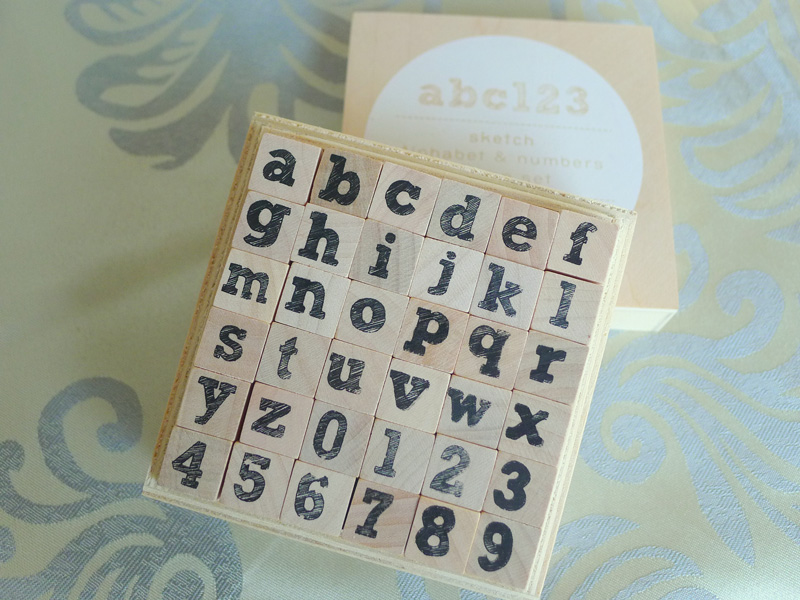 I should do this more often  =)   I also found it to be a very therapeutic thing to do.  I didn't use any guide margins for this, and I'm happy with the way it turned out  =)   As long as it's readable, then it's okay with me.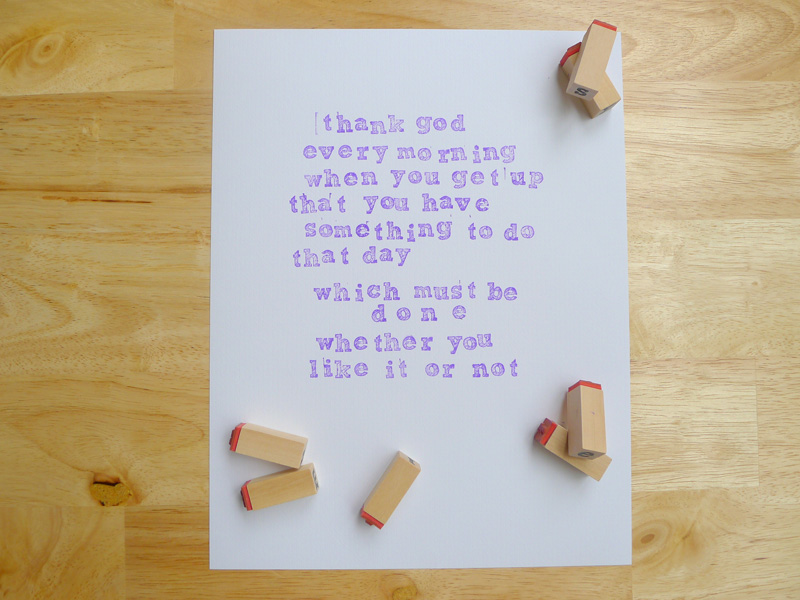 Cleaning the stamp letters was very easy.  Just clean off the stamp ink with water and let it dry.  Mine took just a few minutes to dry.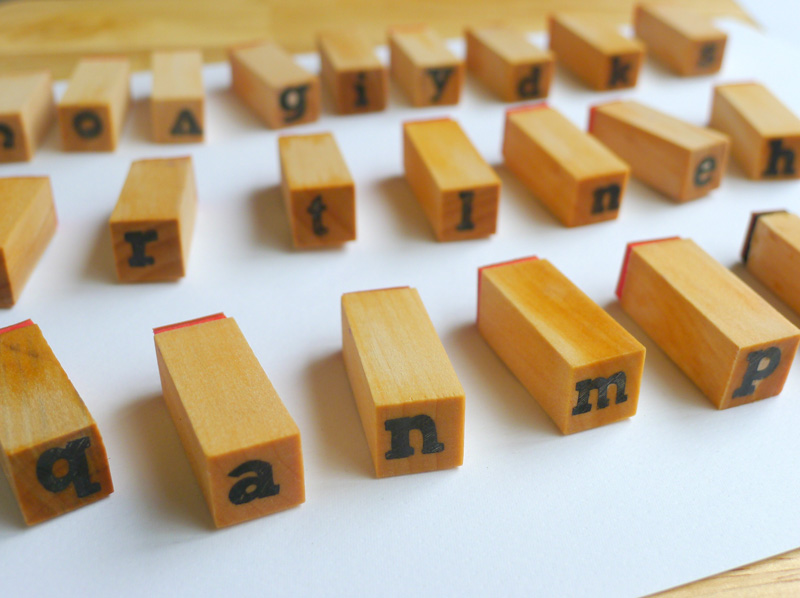 I am now a certified craft stamp  addict!