Have you been to the new Glorietta Mall? It's so nice to see it open again!  It's more spacious now and looks like a big hotel.
We were exploring this new mall last January when we came across Watami,  a casual Japanese restaurant located just outside the mall,  beside Holiday Inn & Suites.   I've heard a lot about this Japanese restaurant which is said to be the town's newest favorite.
The ambiance of Watami was very modern and yet cozy, just like Ramen Bar.   It has bright orange walls, too.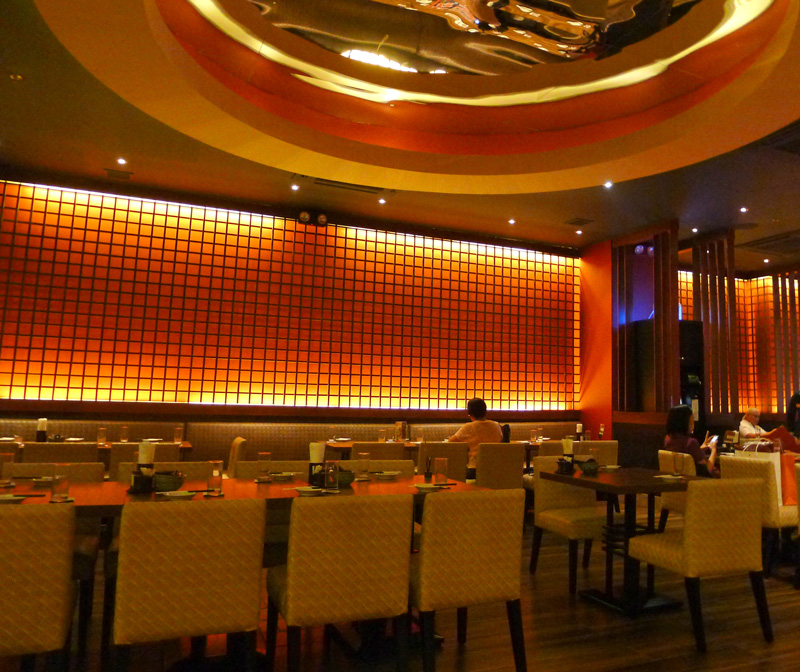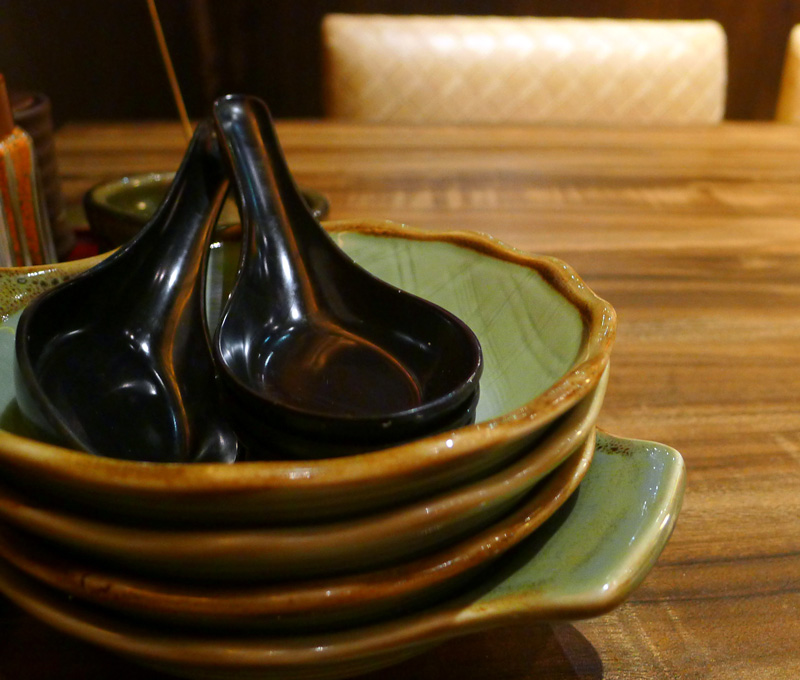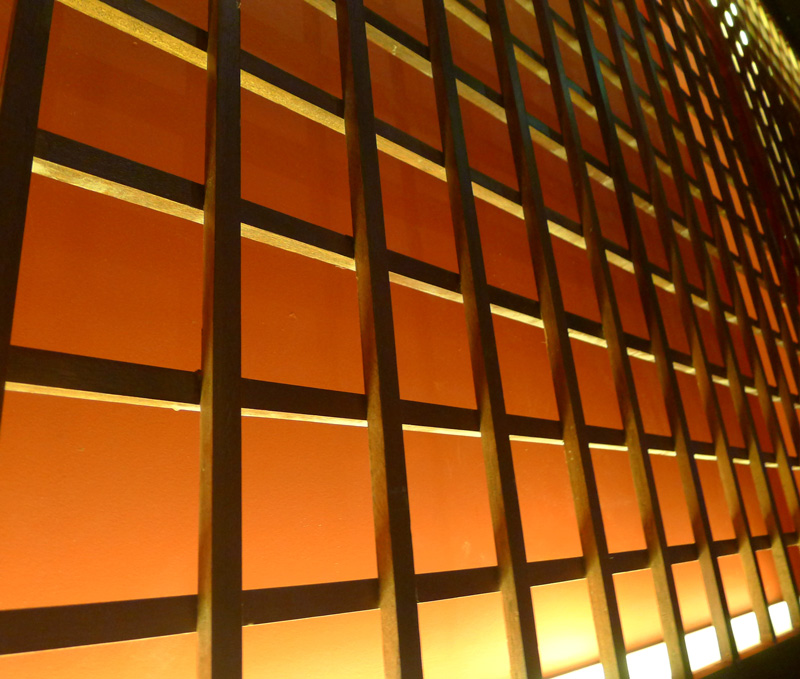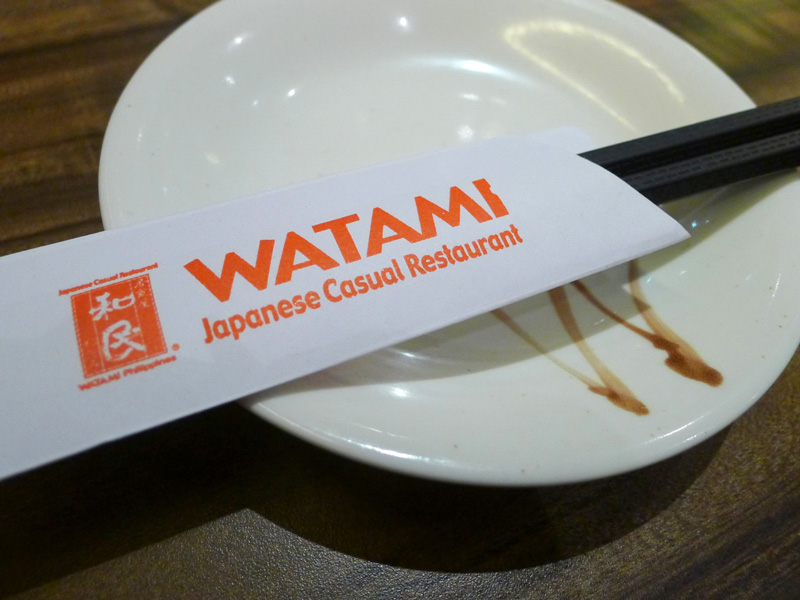 Since it was just AJ and me, we ordered rice meals for each of us.   My Beef Rice Bowl with Hot Spring Egg in Tokyo Style (P195.00) has a honey sweet taste that reminds me of our very own tocino.   The egg yolk is not cooked by the way (just the way I like it!), so when I mixed everything in my bowl I got this sticky version of a beef rice which I loved to bits!  I think even kids will like this because it's sweet and the texture's not dry.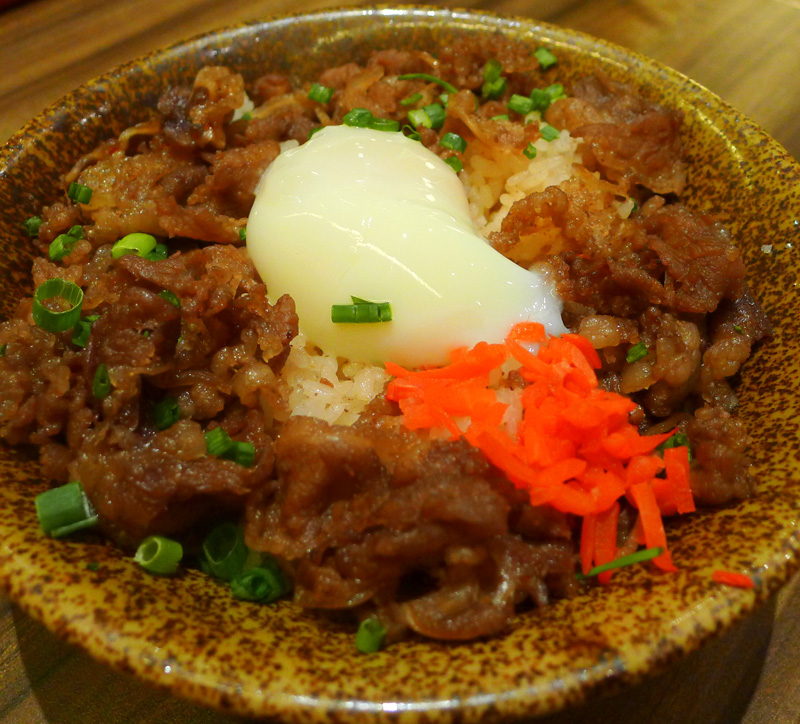 AJ ordered Pork Rice with Egg Yolk in Stone Pot (P225.00) which, as its name suggested, was served in a clay pot.   The heat of the clay pot cooked both the rice and egg until well-done so be careful with this one and transfer to another plate once cooked to avoid the tutong or rice crust at the bottom of the pot.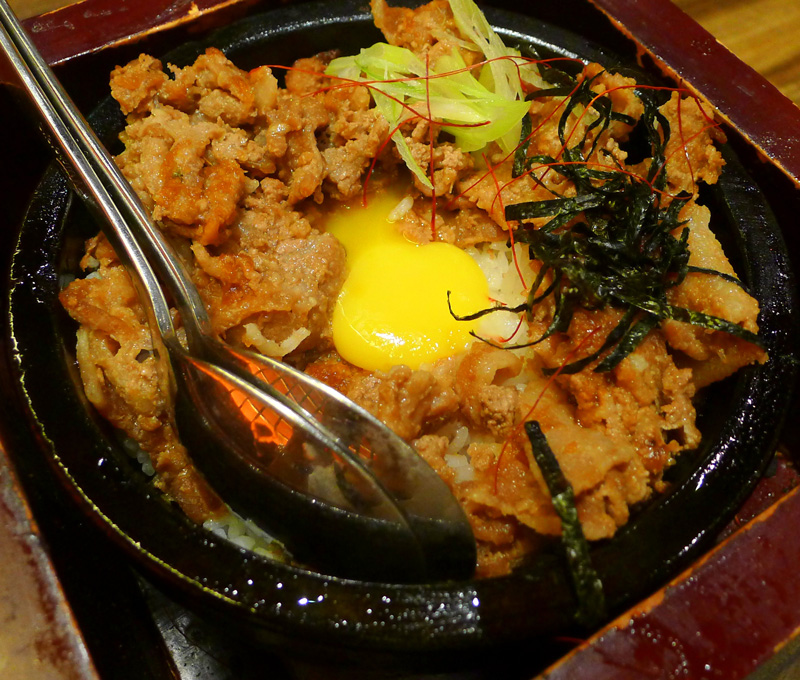 This one has a garlic-soy sauce taste and is equally good (and plenty) as my rice bowl.   Those who have a strong salty/savory palate will love this.
We also tried their Deep Fried Tofu with Tempura Sauce in Stone Pot (P175.00) which is their version of agedashi tofu.  The tofu cubes were fresh and fried to perfection – crunchy on the outside and soft, not crumbly, inside.   The tempura sauce that came with it was flavorful and was plenty enough to coat the breaded tofus with its flavor.    A total winner and value for money!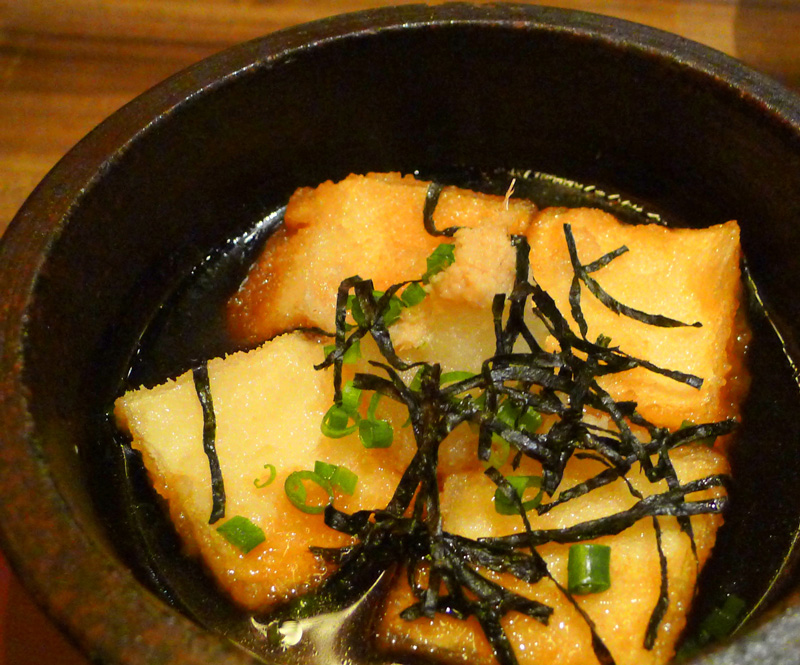 We enjoyed our meal at Watami so much that we returned there a few weeks after to celebrate my birthday with my family.   We ordered again for all of the above and they all liked it!    No left overs!
The best thing about Watami is that you get these really good and authentic Japanese food at unbelievably reasonable prices!
So don't be intimidated by this fancy-looking Japanese restaurant when you see it at the new Glorietta Mall or at SM Mall of Asia.    Check it out and see for yourself why it's everyone's newest favorite!
Watami Philippines' Official Facebook Page