I'm back, people!
Please allow me to do a little detour from my UK travel diary (haven't started with Day 7 yet, but don't worry, matatapos na ang kwento ko dun hehe!) and write about our very recent trip to Japan – where I celebrated my 4_th birthday!
That's right. I decided to celebrate my birthday abroad for a change. The idea came about after reading countless travel blogs and articles saying that it's cheaper to travel abroad in the month of February because it's cold, and a cold season (that's not Christmas) means travel/flights are in less demand which then translates to lower prices (a.k.a. cheaper flight deals).
And true enough, last November I found cheap flights to and from Osaka Kansai (KIX) from Air Asia. The airfare was almost 50% cheaper than what we paid for our Japan trips in 2016 and 2017 via Philippine Airlines.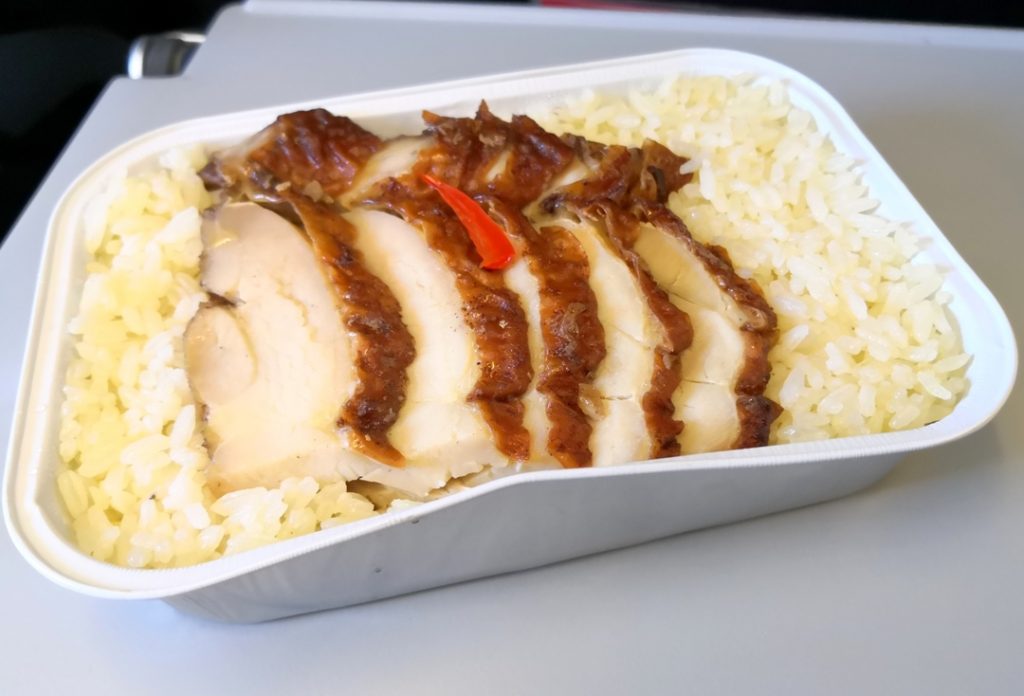 So with those savings, we managed to book a nice hotel this time – the Karatachi Nanajo Ainomachi – Japan Hotels in Kyoto, which I highly recommend if you're traveling to Kyoto because it's spacious, have complete amenities (you have your own toilet and washing machine) and best of all, it's just a few walk from Kyoto Station!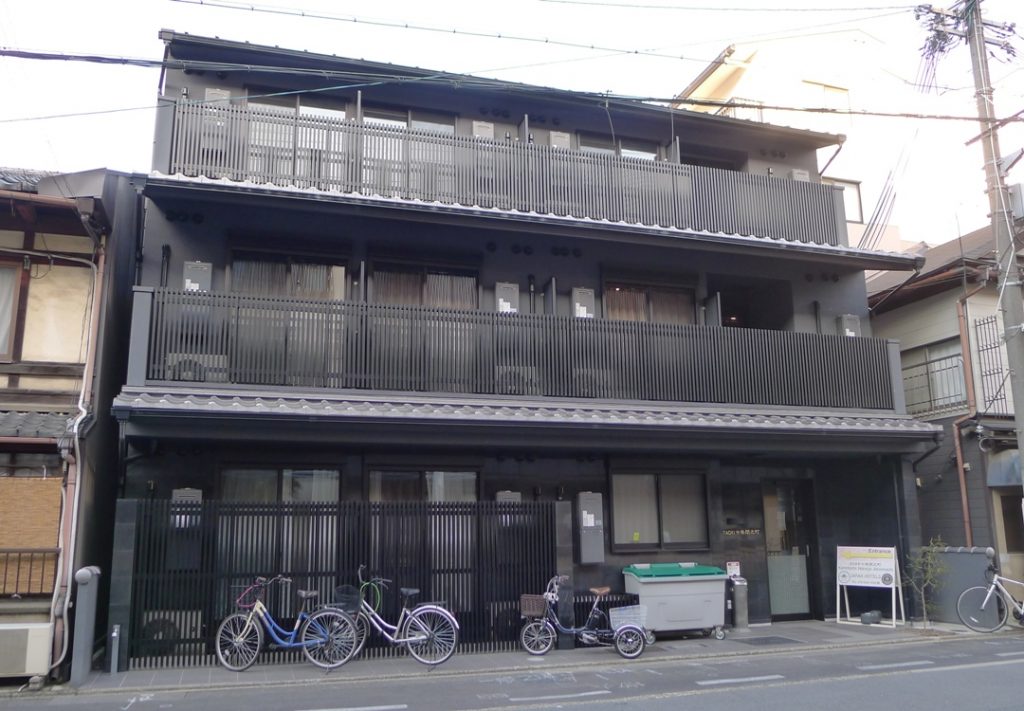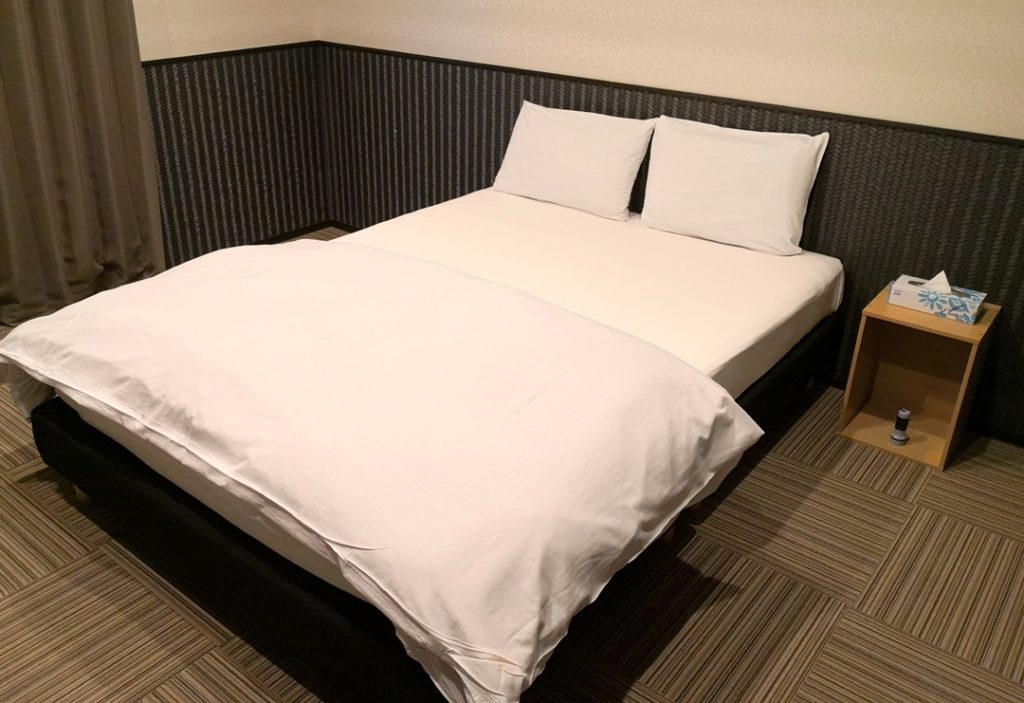 We chose to stay in Kyoto this time, which means being able to finally ride the Hello Kitty Haruka Express Train from the airport straight to Kyoto Station!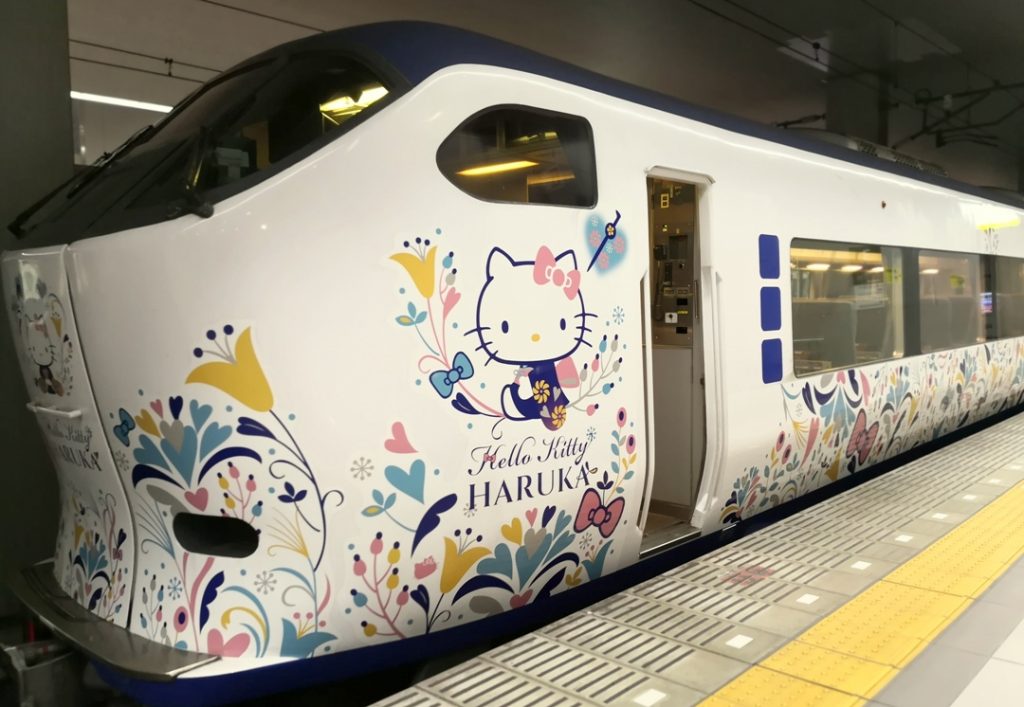 We booked the tickets through Klook, and redeeming the tickets from the airport was easy and hassle-free.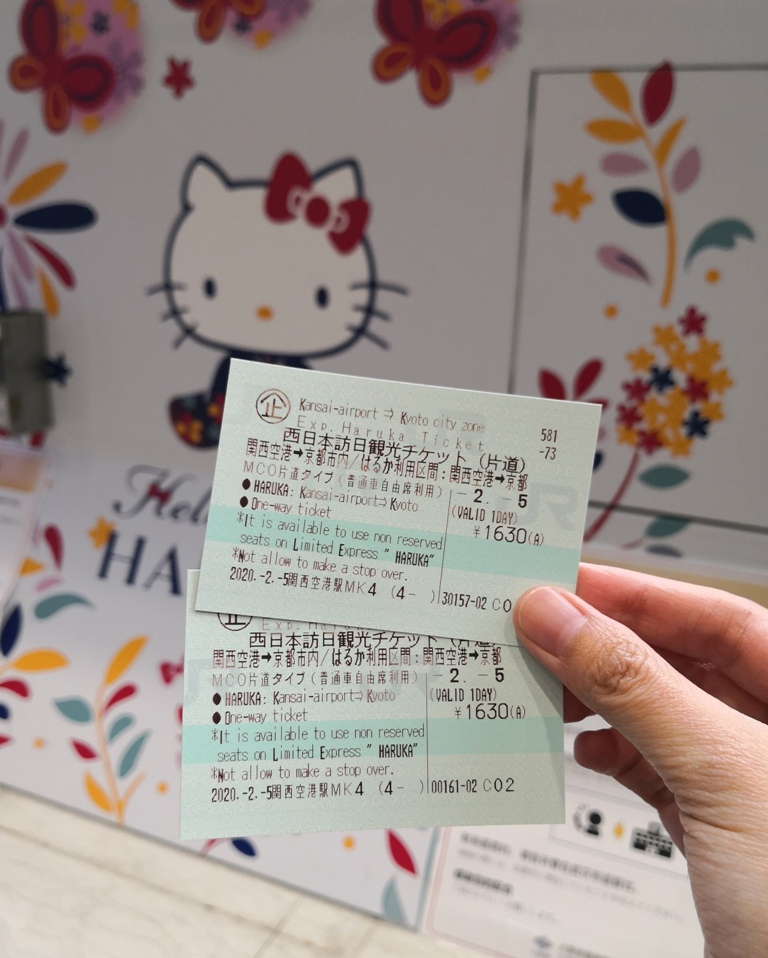 It was a one-way ticket only from the airport going straight to Kyoto Station (with travel time of 75 minutes). I liked it because no train switching needed here (unlike in Osaka where we had to transfer to a regular train) and the seats were very comfortable and of course, cute kse may picture ni Hello Kitty hehe!
Another "first time" for us in this trip is getting the 5-day JR Kansai-Hiroshima Area Pass, via Klook also. Super worth it yung cost ng travel pass, and in our 5-full days in Japan we were able to explore Kyoto, Hiroshima and Himeji. Add to that the thrill of riding the Shinkansen (Japan's famous bullet train) for the first time, and during this trip hindi lang isang beses but 4x k'meng nakapag-bullet train yey!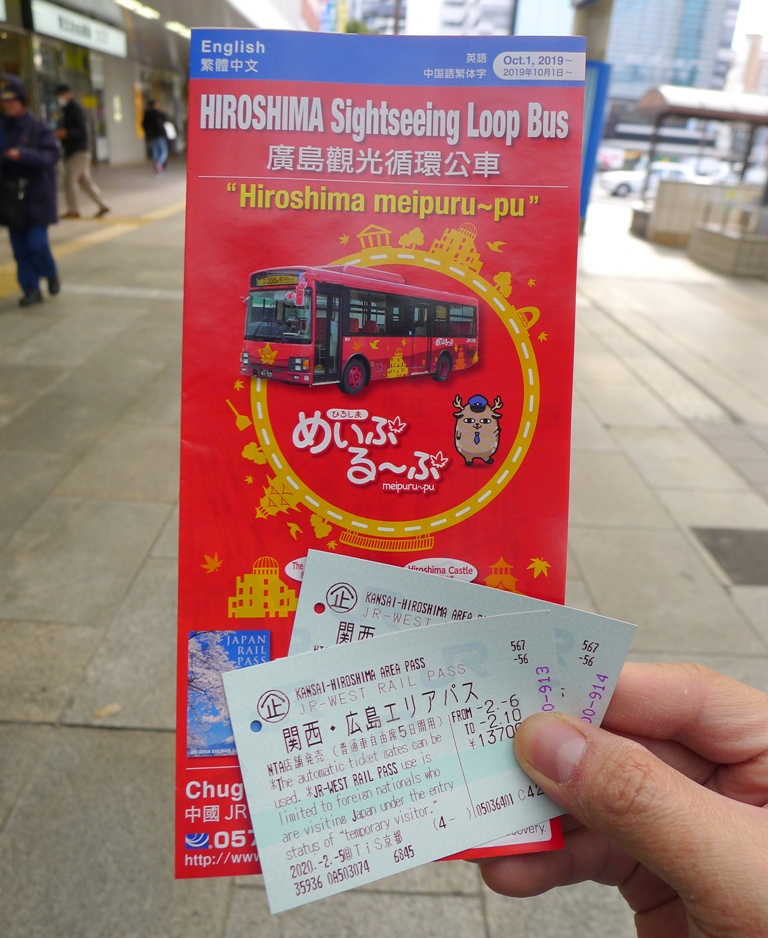 But what made this trip extra memorable (aside from celebrating my birthday at the Arashiyama Bamboo Forest) was that it almost did not push through – what with the double threat of #taalvolcanoeruption and #ncov2019 or #coronavirus (now #covid-19) looming over the fate of our travel. So you can just imagine how relieved I was when our plane finally took off for Kansai Airport and it was only then that the excitement finally kicked in!
We were in Japan from February 5 to 10, and while the whole country is on alert status because of #coronavirus, it was business as usual for everyone, and especially Kyoto which is a magnet for foreign tourists.
I was not at all afraid to explore this beautiful country, because Japan is very clean and the people are disciplined. You won't see the Japanese coughing or sneezing without covering their mouth, and alcohol disinfectant pump bottles are all over establishments, restaurants and train stations – a very transparent reminder for everyone to always keep their hands clean and sanitized.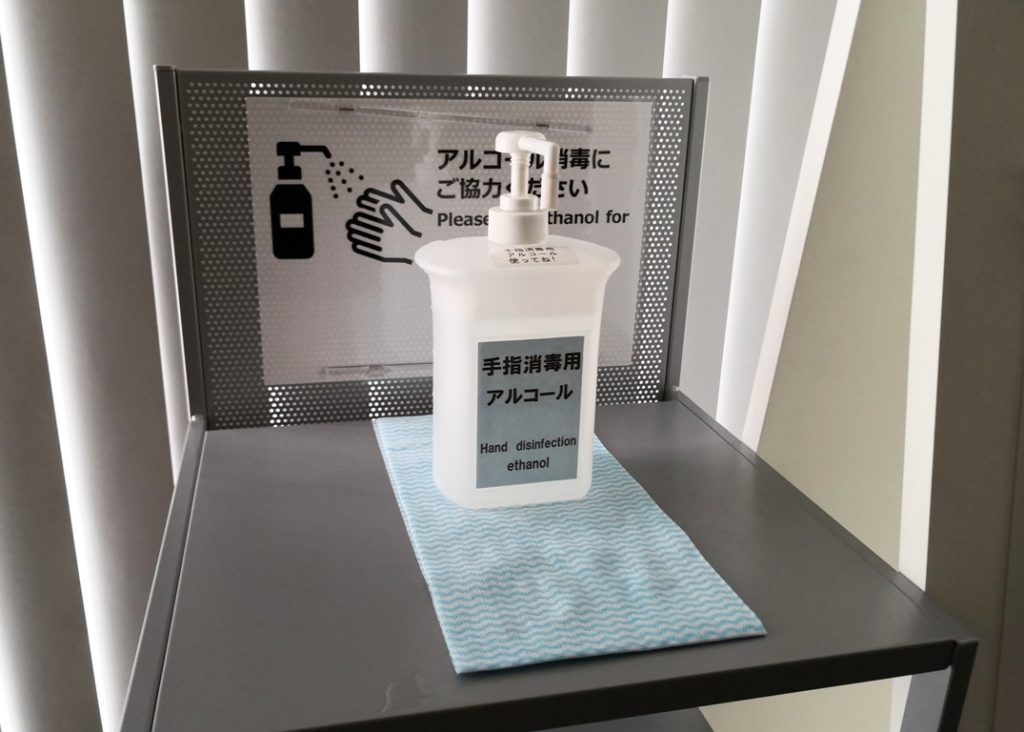 AJ and I also made sure that our immune system is kept strong. We know that it was super cold in Kyoto and that this sudden change in weather might make us more susceptible to the flu virus. So on first night in Kyoto, we bought extra Vitamin C tablets and face masks.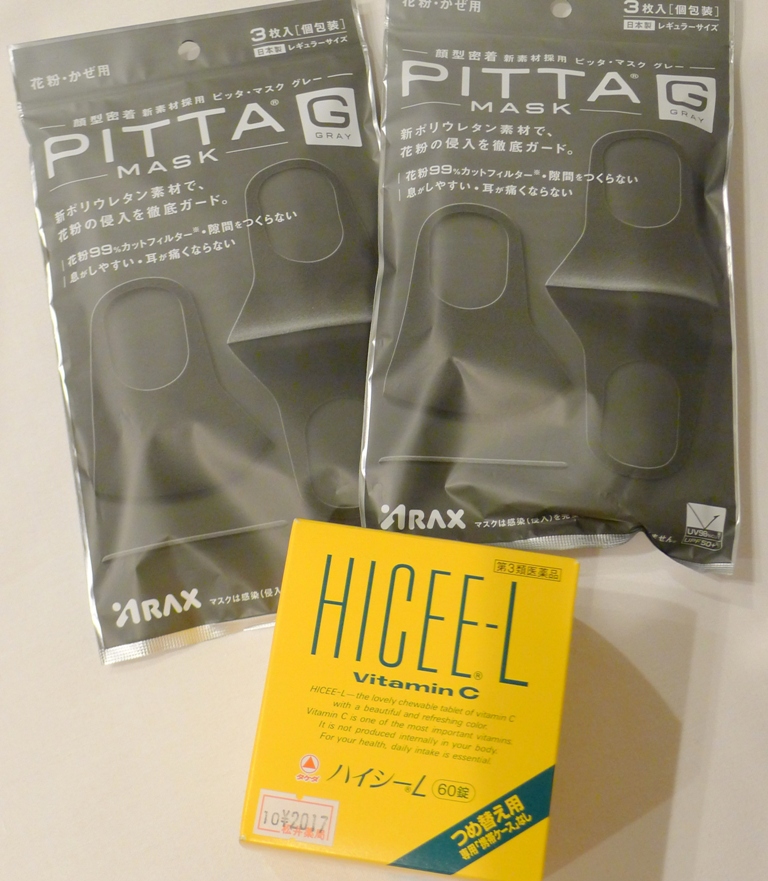 The low tourist season in Japan coupled with the threat of #coronavirus meant for us better sightseeing opportunities because there are less crowded tourist spots, and generally lesser population of tourists to compete with the public transpo in Kyoto and elsewhere.
Below are the highlights of my birthday trip to Japan last week:
Arashiyama Bamboo Forest
This is actually our second time in Kyoto (the first time was in 2017) and unfortunately we weren't able to squeeze in Arashiyama then because we only have 1-full day for Kyoto. So this second time around, Arashiyama was the first in our itinerary.
From the JR Saga-Arashiyama Station, we walked the main street of Arashiyama and entered the main entrance to Tenryu-ji Temple.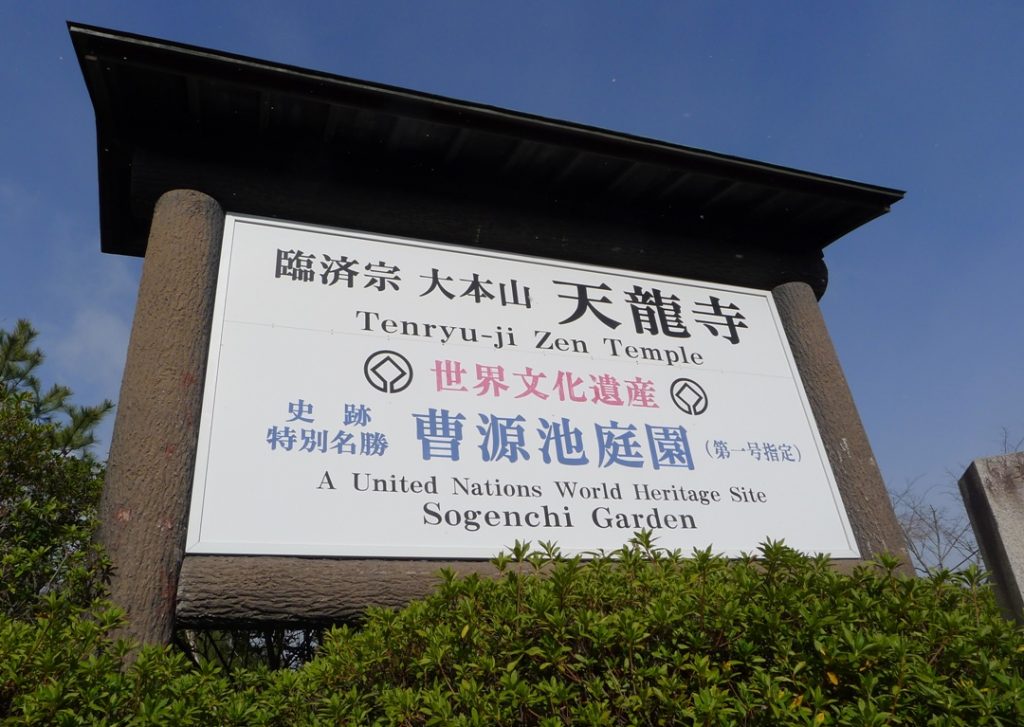 We bought tickets for the garden only (500 yen per head) and enjoyed the view of this zen garden, said to be one of the best in Kyoto.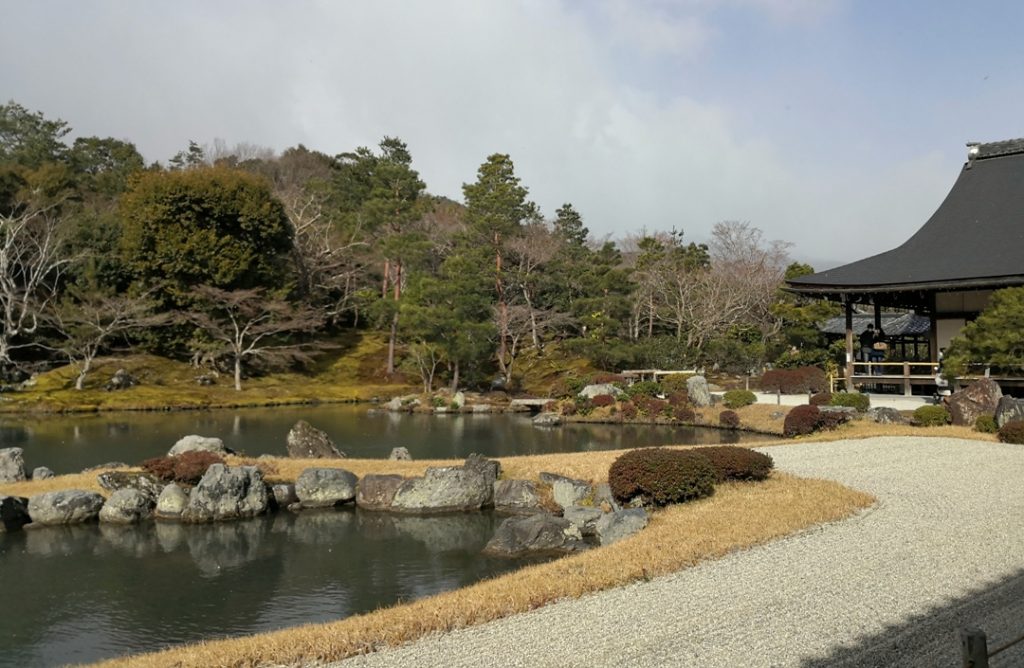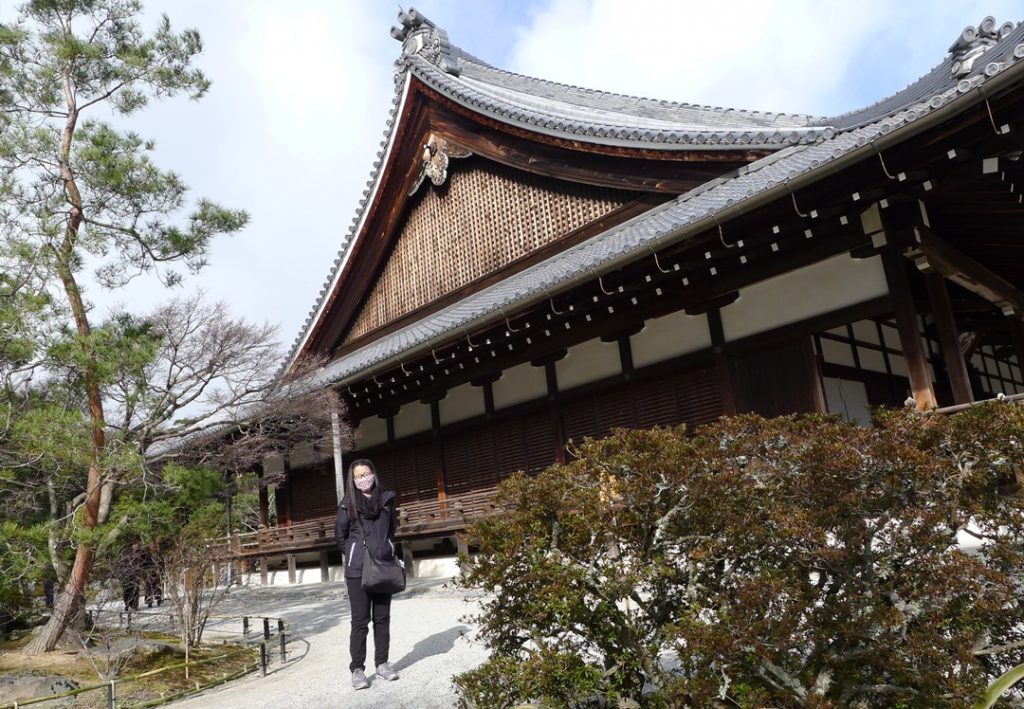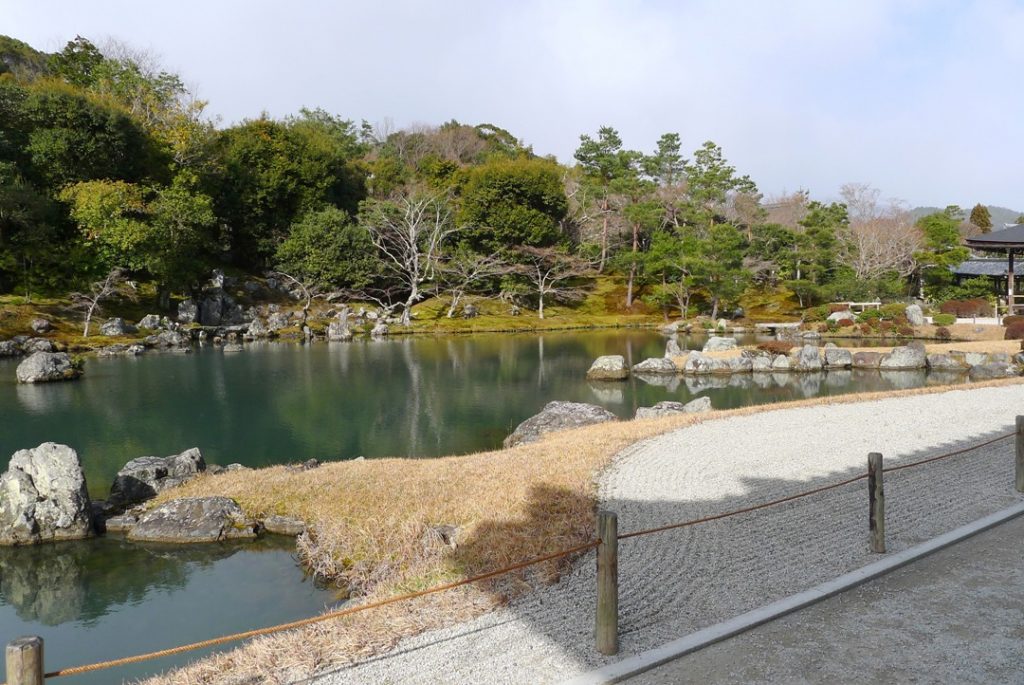 Then we followed the foot path going to the North Exit of the temple, which led us to the Arashiyama Bamboo Grove. It was unbelievably hindi matao at 10 in the morning! One more thing, it snowed when we were there!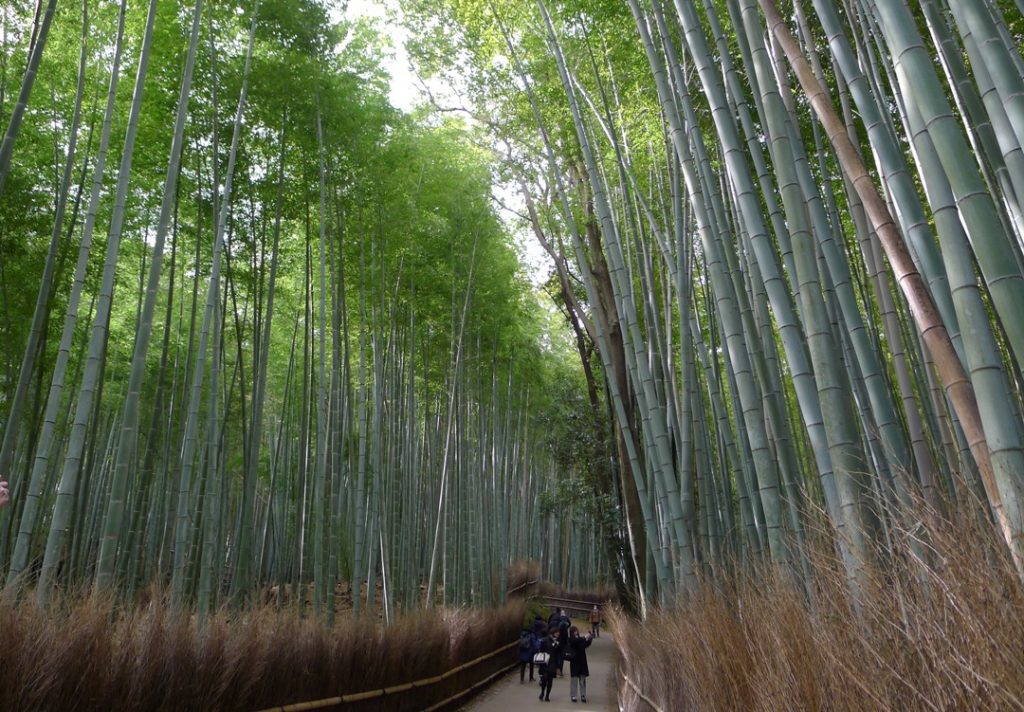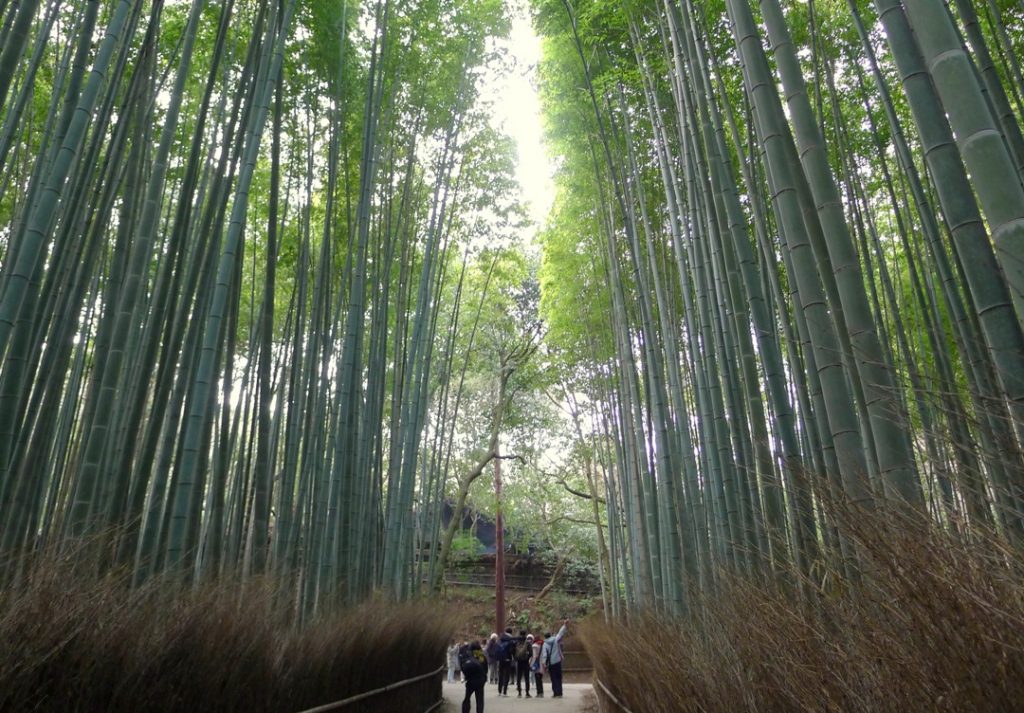 We didn't venture anymore to the Monkey Park, and instead enjoyed walking along Arashiyama Shopping Street lined with souvenir shops, authentic Japan crafts, character bake shops and restaurants.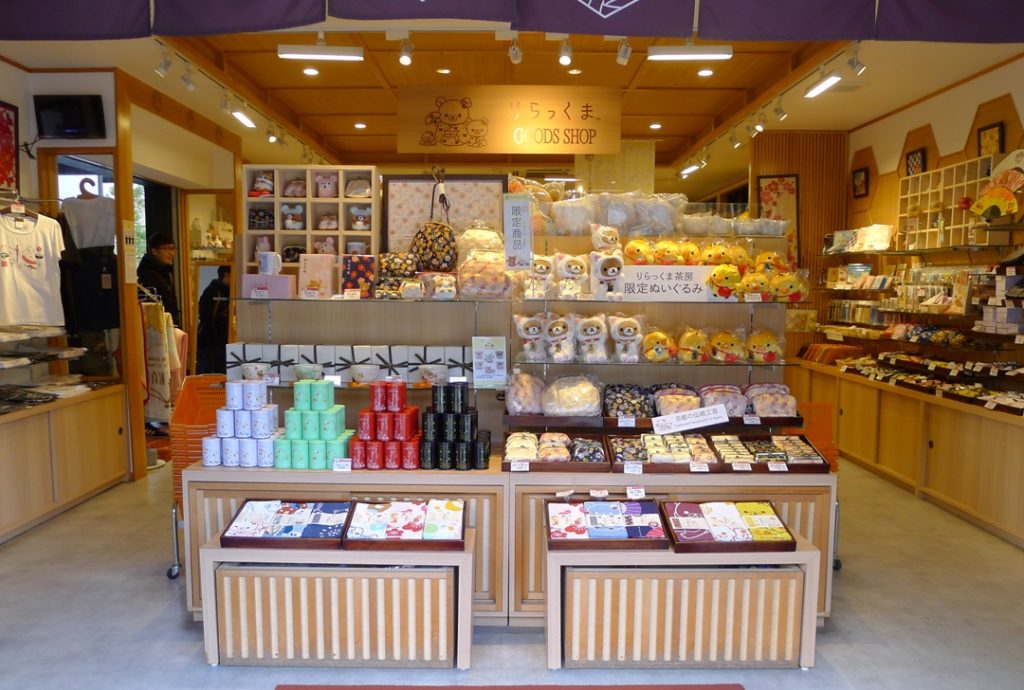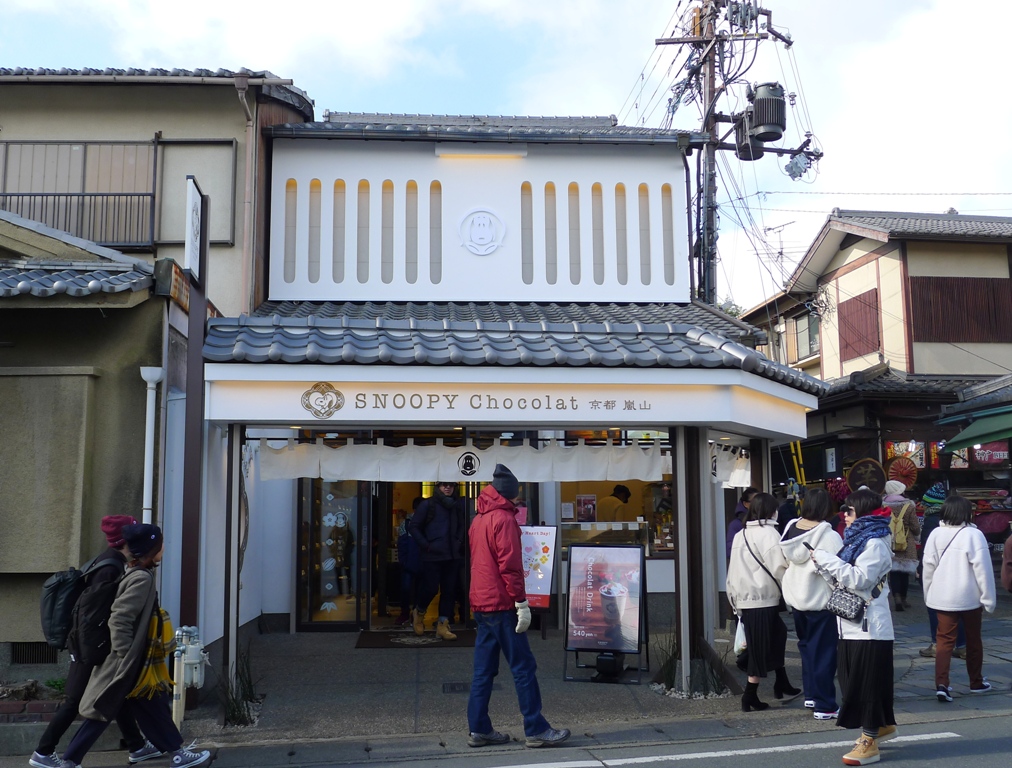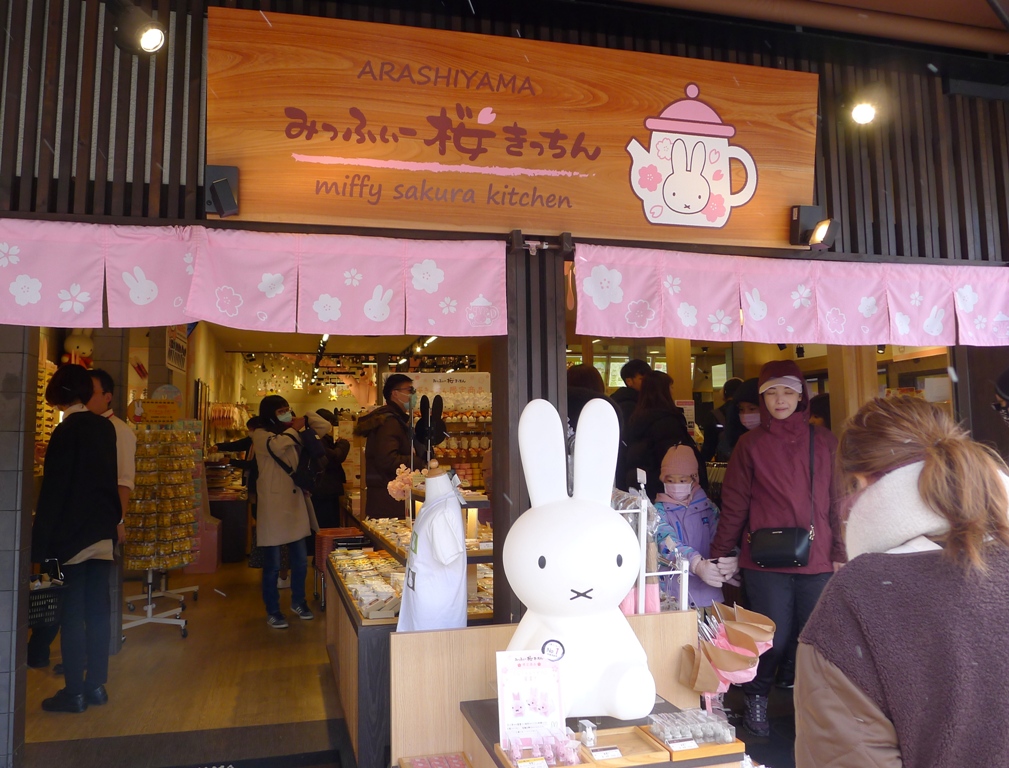 We also passed by Kimono Forest on our way back to the JR station. I enjoyed this off-the-beaten track attraction where actual kimono fabrics encased in tubes are on display.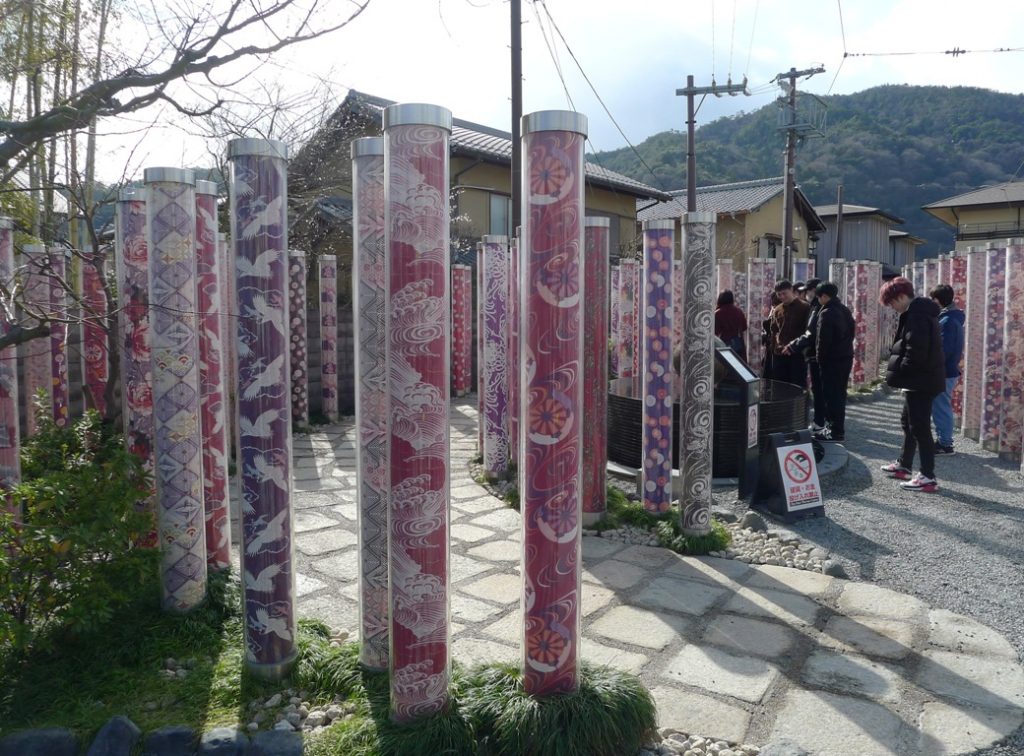 Gion District, Kyoto
We went on a walking tour of Gion District, which we also skipped during our first visit to Kyoto in 2017. Gion District is 100% walkable, and it is said that the best place to start it with is at Maruyama Park in the late afternoon. Since our visit coincided with the cold season, the famous 'Weeping Cherry Tree' was just a barren tree. The best time to visit this 90-year old cherry tree is during the cherry blossom season in late March or early April.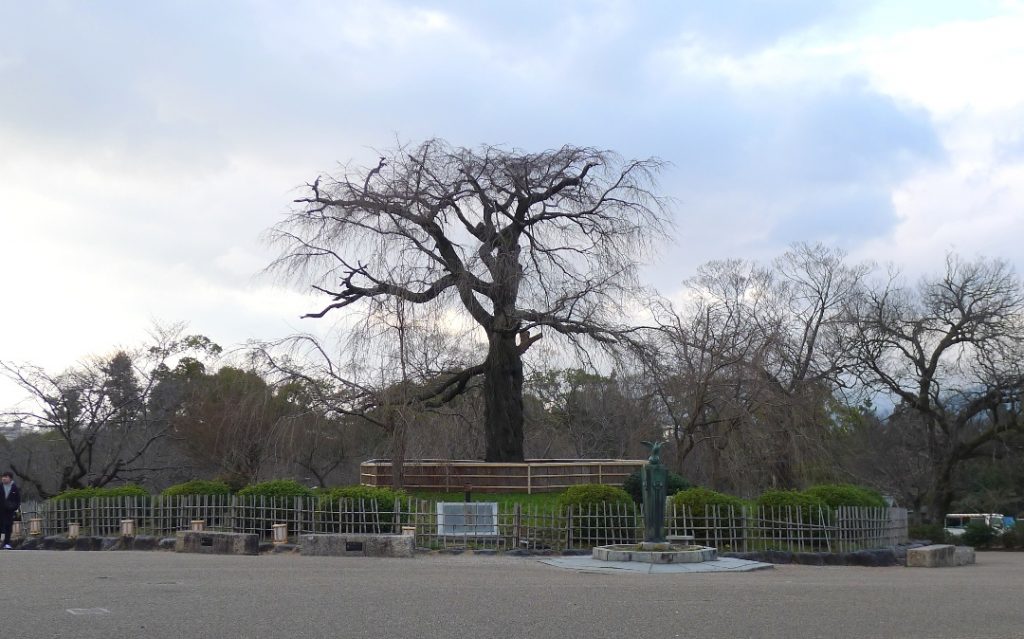 From Maruyama Park, we walked our way through the temples and exiting through Yasaka Shrine, which sits just at the end of Shijō Street. The temples inside Yasaka Shrine were worth checking out too, and by the time we're done, night time has already set in.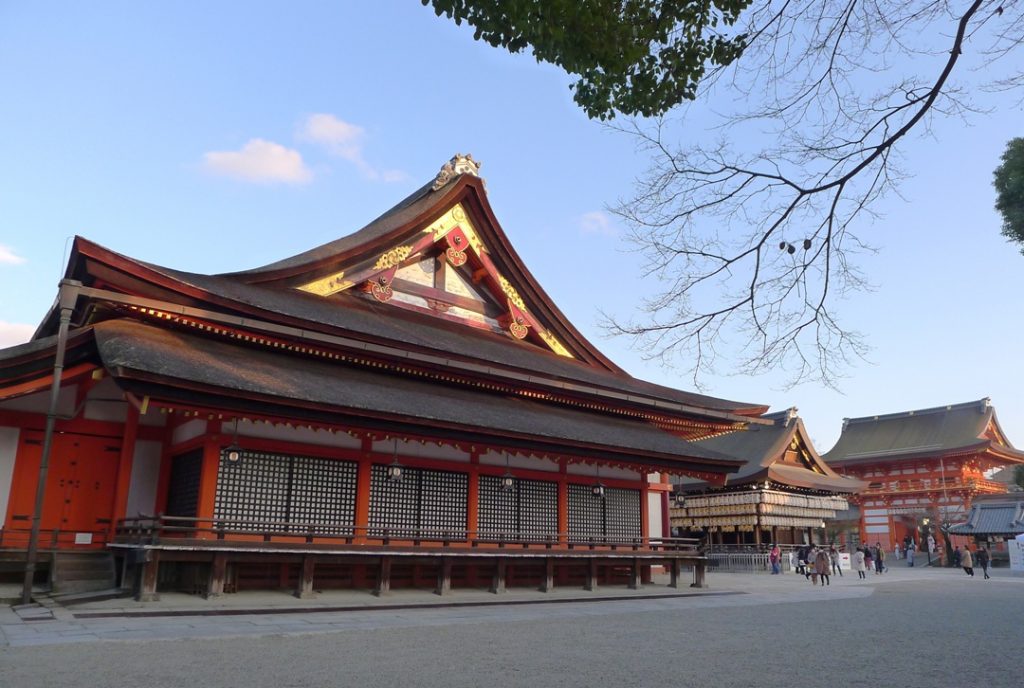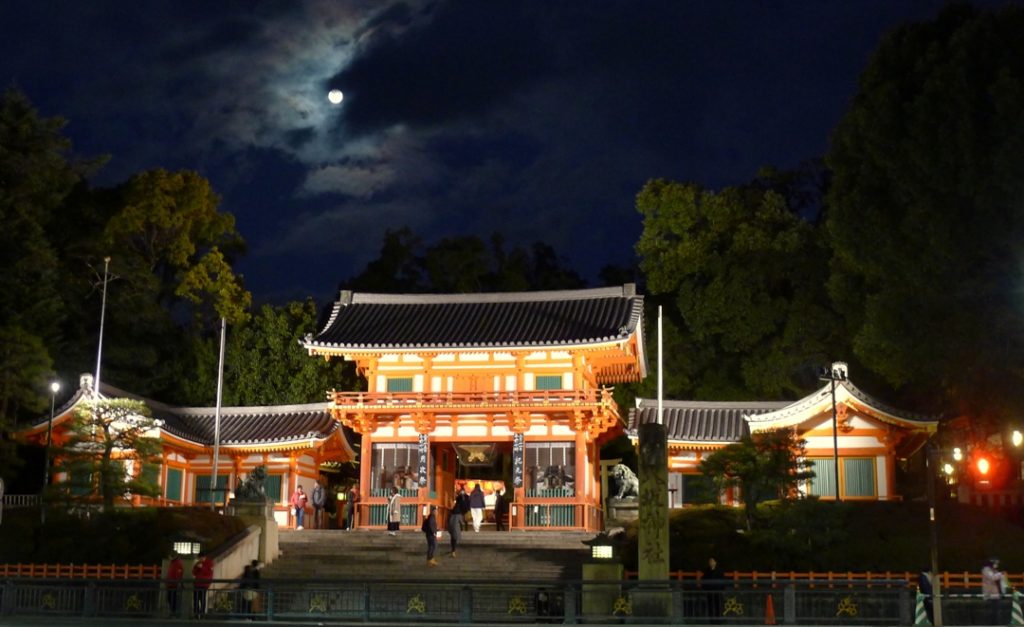 We headed down to Shijo-Dori after our temple stop for window-shopping at Gion (wala kmeng mabili dito, lahat mahal hehe!) and then found the signage to Hanamikoji – the red light district of Gion.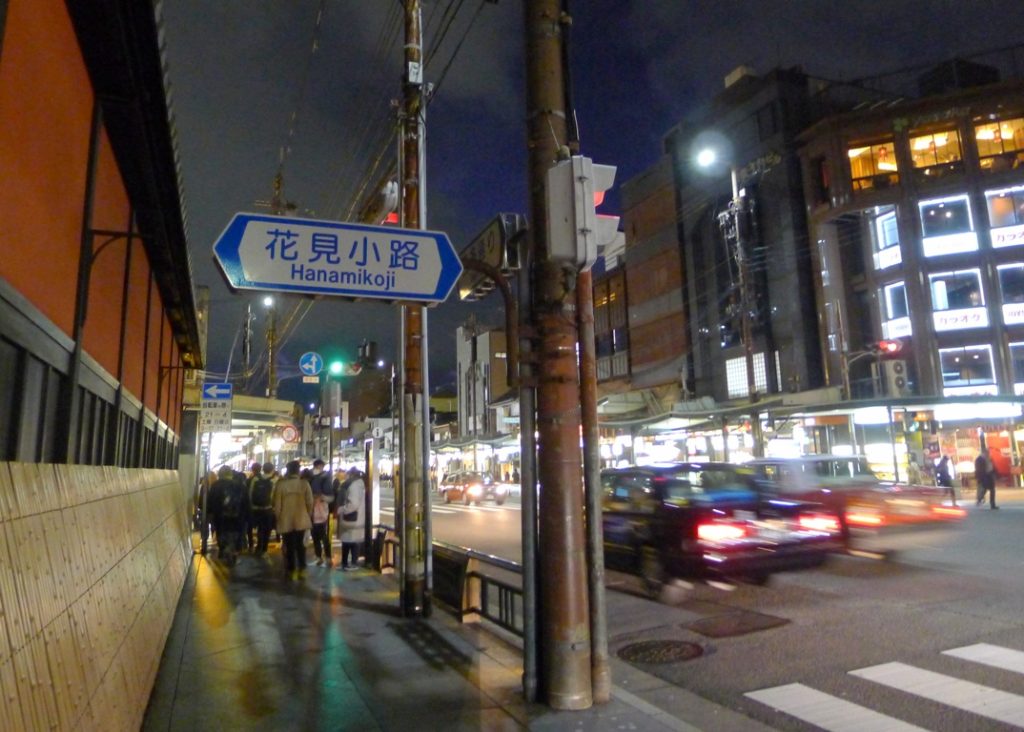 Geishas and Maikos walk the street of Hanamikoji in full kimono costume and beautiful make-up. AJ and I saw one walk right in front of us, but na-starstruck k'me pareho and forgot to take our phone cameras out to take a picture of her. It didn't help too that it was freaking cold that night,making it more difficult to reach for the phones from our pockets, or that camera in my bag.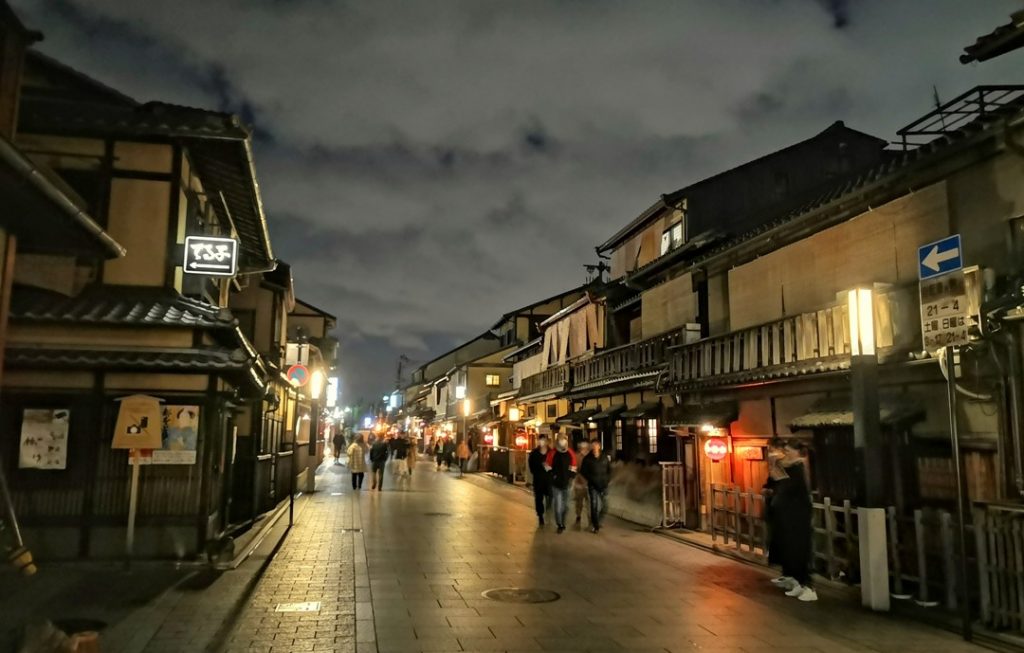 Nonetheless, it was an experience I will never forget. We continued the walking tour of Gion and explored Pontocho Alley, which is so narrow and long, hindi namin alam kung saan ba k'me makakarating hehe!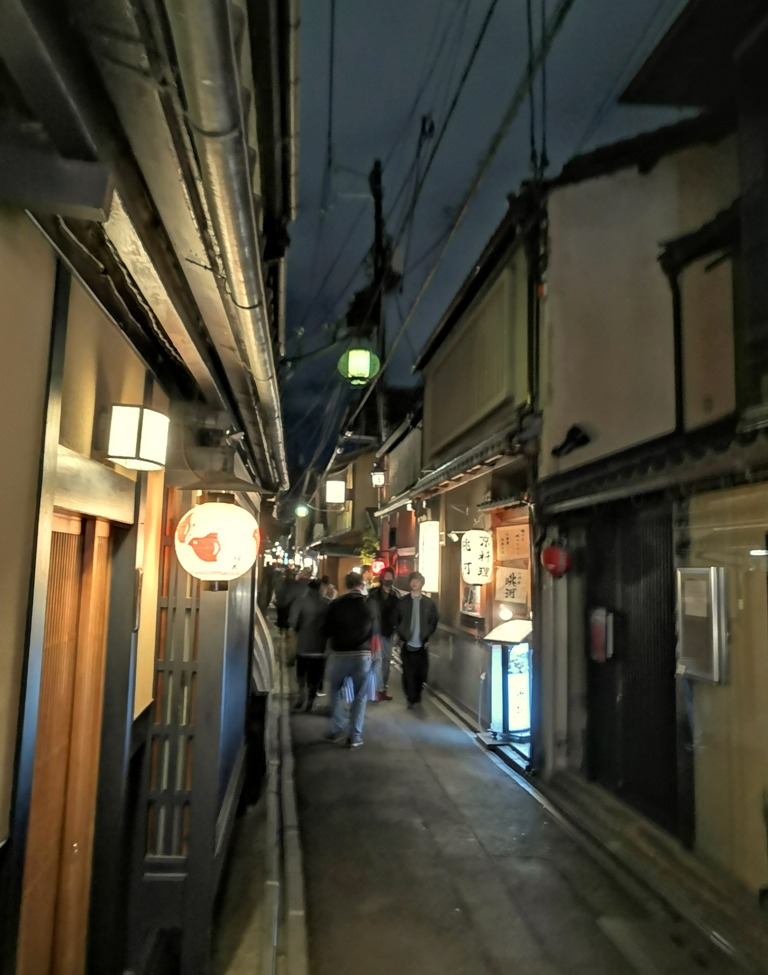 We were finally able to find a way out of this really long alley, and checked out Kamo River.. Ang ganda nya at night! This is also my favorite tourist spot in Gion.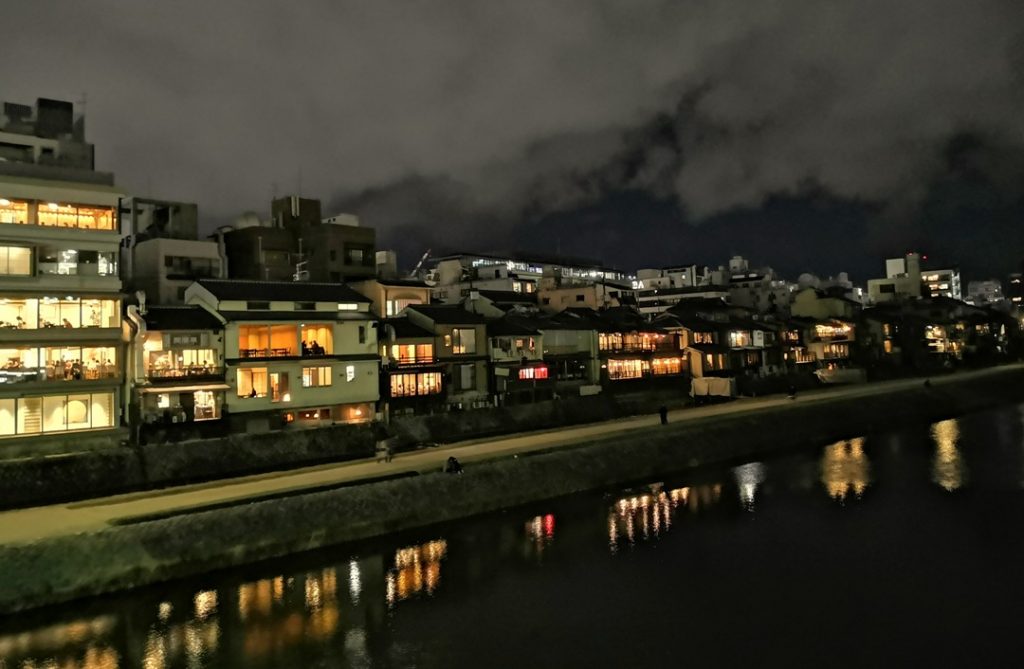 Hiroshima City
We've been to Japan twice before and yet it was only now that we were able to include Hiroshima in our itinerary. Thanks to our JR Pass, we were able to do just that and had a memorable day tour of Hiroshima City. The trip from Kyoto to Hiroshima is around 2 hours with the Shinkansen.
Our JR Pass includes the use of the Hiroshima Meipuru-pu Sightseeing Bus (or the 'Red Bus'). The loop bus runs from the Hiroshima Station to major tourist spots of Hiroshima City including Peace Memorial Park, three art museums and center of the town. There is also other transportation, but this could be the most convenient means of transportation to those spots.
We started with Hiroshima Castle. Like the rest of the city, Hiroshima Castle was destroyed by the atomic bomb in 1945. The main keep that we see now is a beautiful restoration work, and it was designated a National Historic Site in 1953.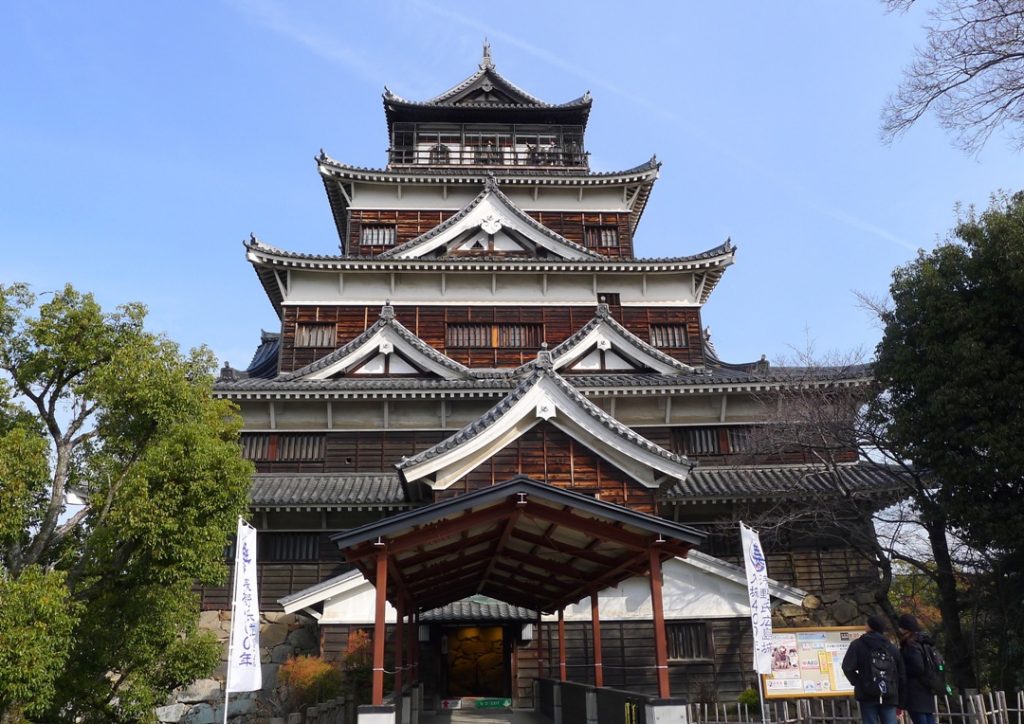 Next we went to see the Hiroshima Peace Memorial Museum. We bought tickets to see the museum (200 yen per head). The museum experience itself was riveting, and here I discovered things you will not see in text books and history books. It was back to History 101 again for me.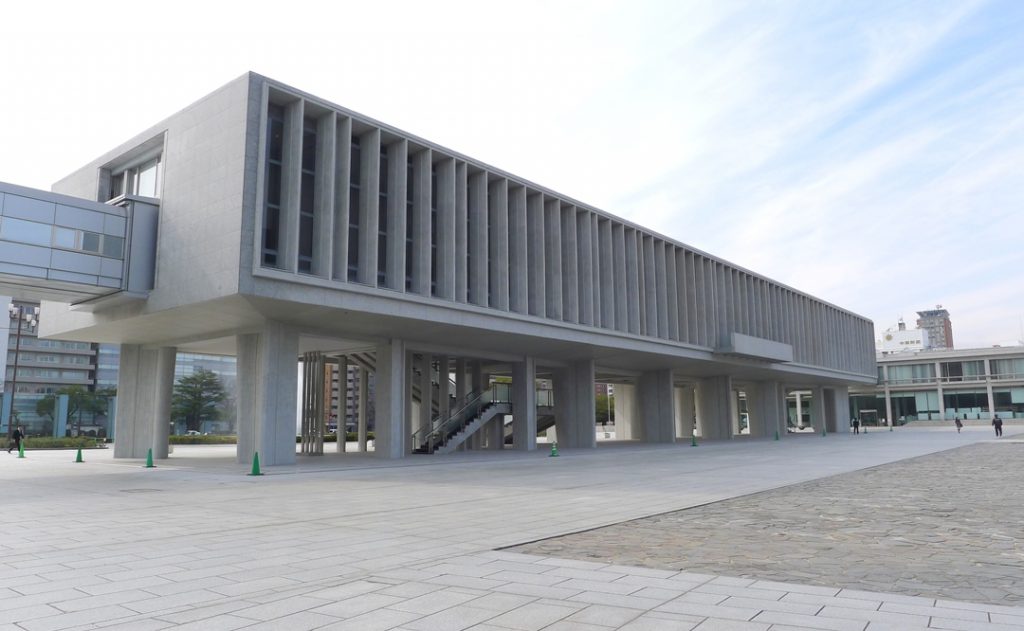 We ended up staying for almost 2 hours reading up on every details in the museum. Hiroshima may have already rehabilitated itself beautifully and successfully as a modern city, but the destruction and horror the nuclear weapon brought to the city on August 6, 1945 (and beyond) is never forgotten. And it must continue to be re-told to remind everyone of the evils of war.
After our museum visit, we went to see the Peace Memorial Park, and within the same vicinity we also passed by the Peace Flame and Children's Peace Monument.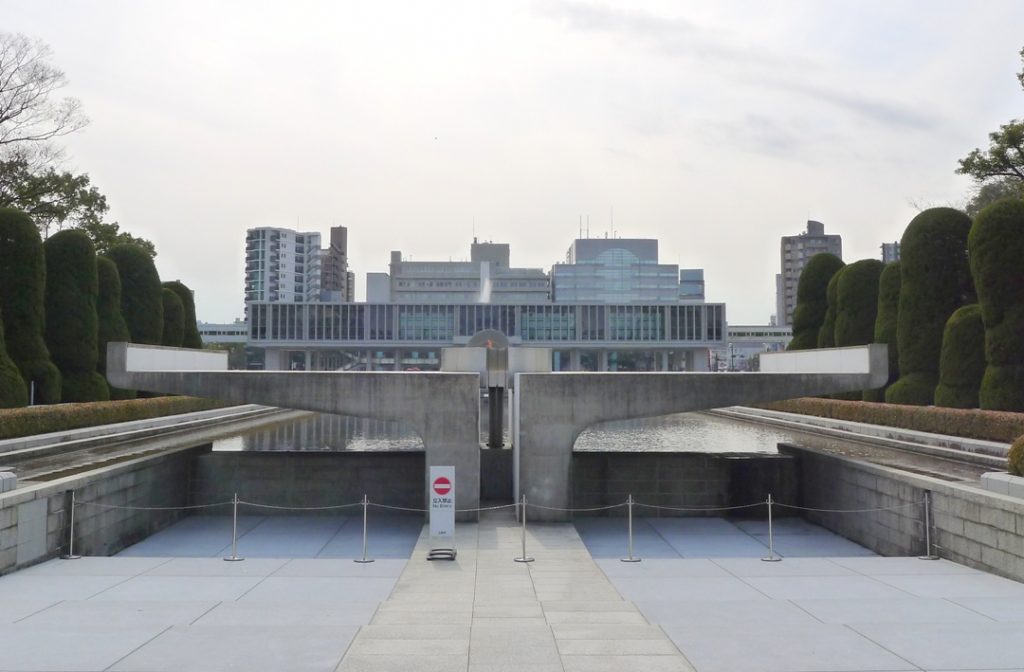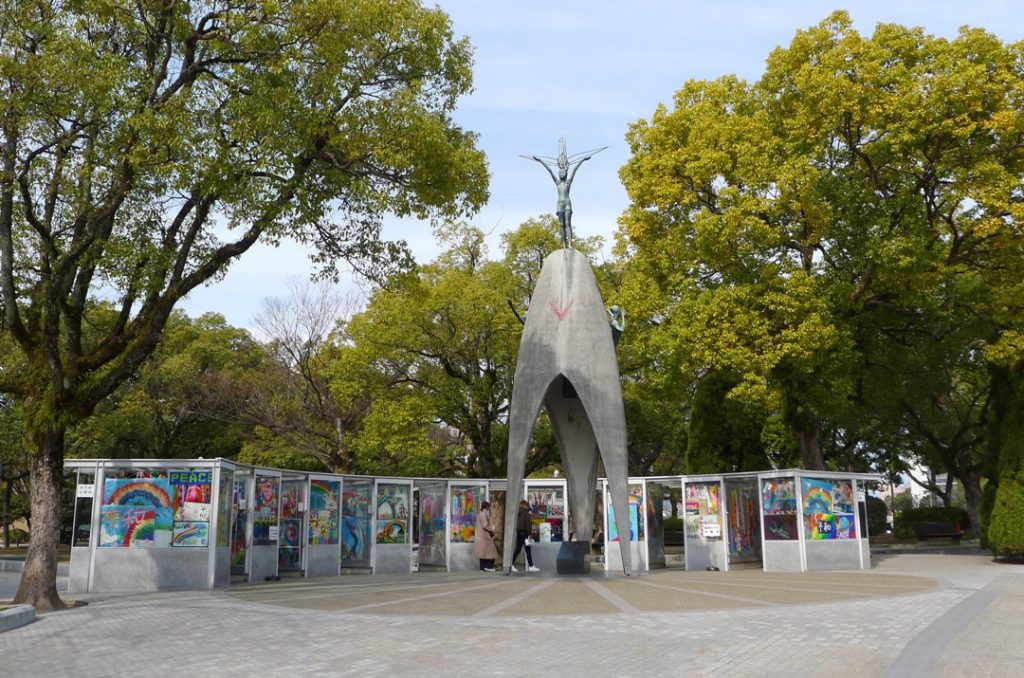 The A-Bomb Dome, or skeletal ruins of the former Hiroshima Prefectural Industrial Promotion Hall, was the last stop of our walking tour. The dome acts as a reminder of the force and untold suffering caused by the bomb, while continuing to symbolize the fight to rid the world of nuclear weapons and bring about world peace.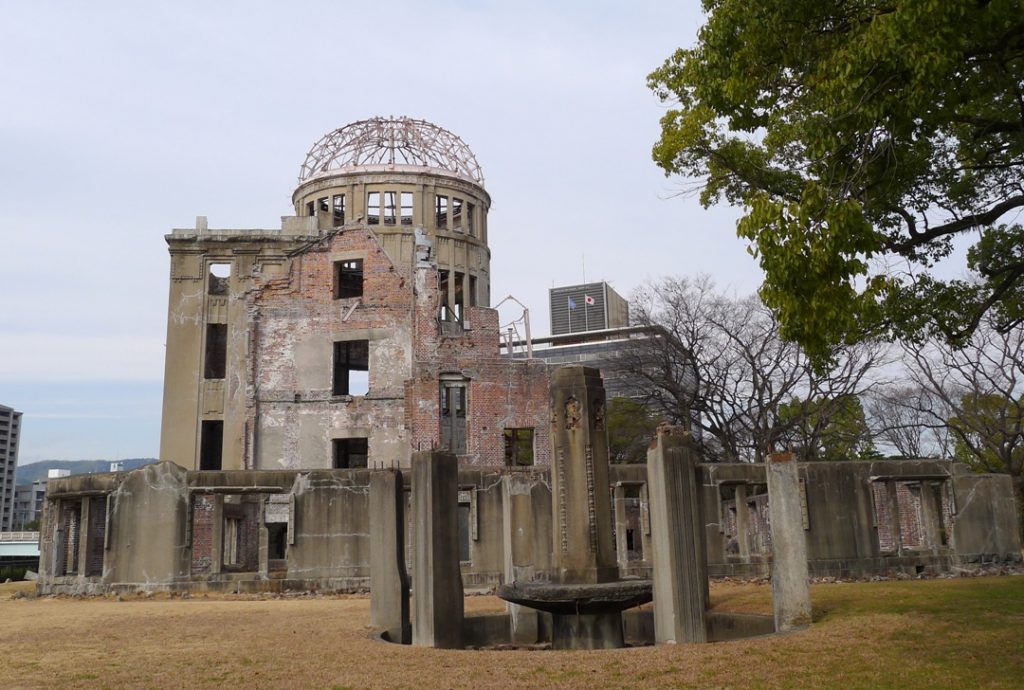 Himeji Castle
With our JR Pass we again took the Shinkansen from Kyoto to Himeji in Hyogo Prefecture. Travel time is less than 2 hours, making it very convenient for day tour.
At Himeji, one should not miss the Himeji Castle, one of the most revered castles in Japan and the most visited castle, too. It is so white(!), and I love it when the sun bathe it with sun light, giving the castle that immaculately white glow. It is truly the "White Heron Castle".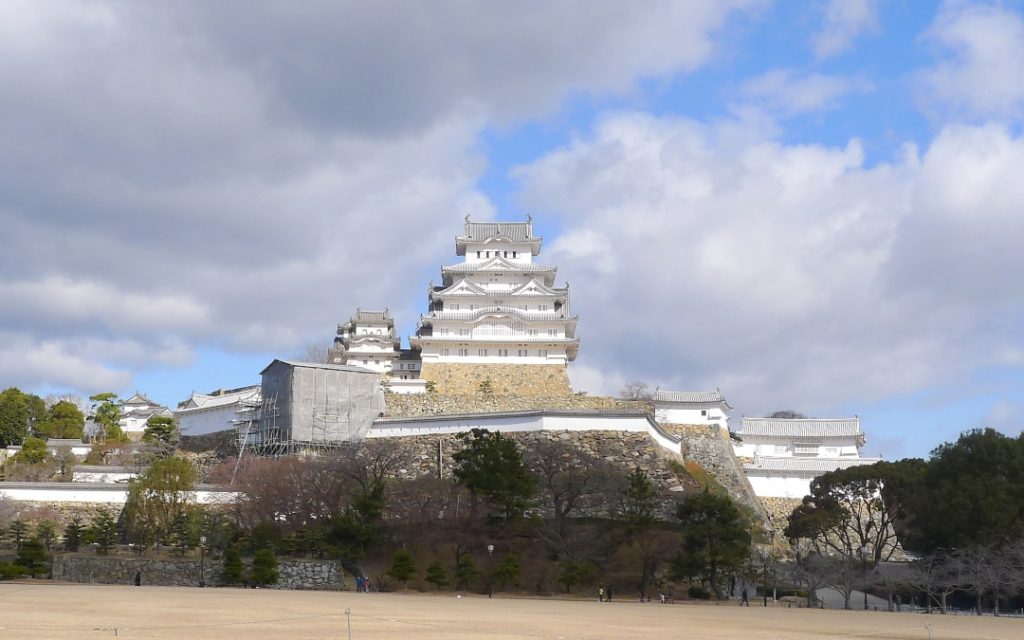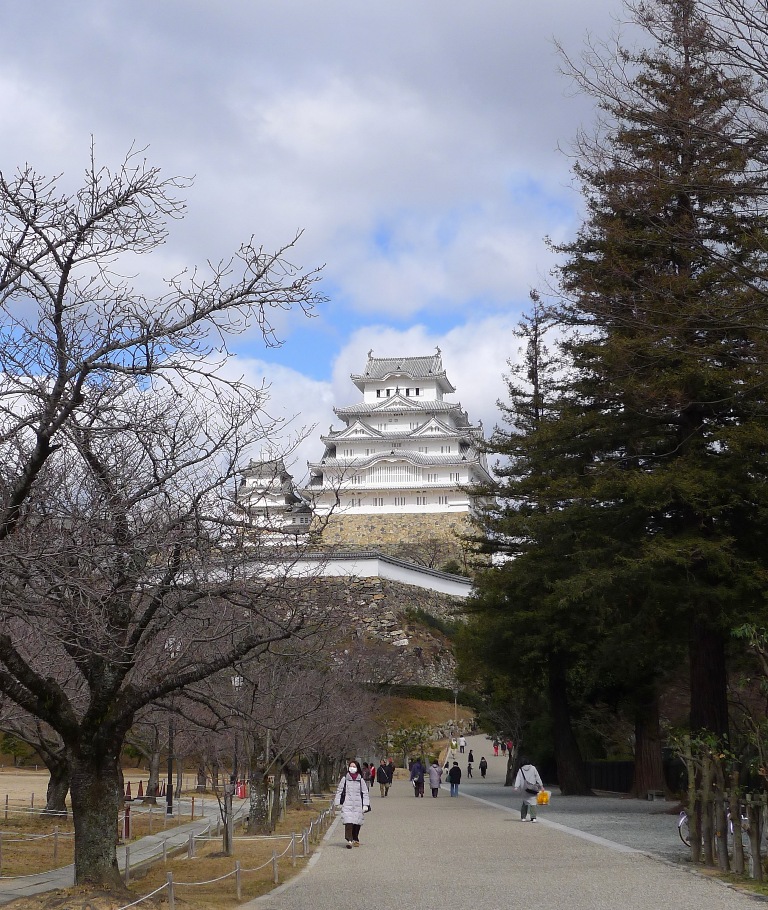 Meet Shiromaru-Hime, the white round princess of Himeji Castle.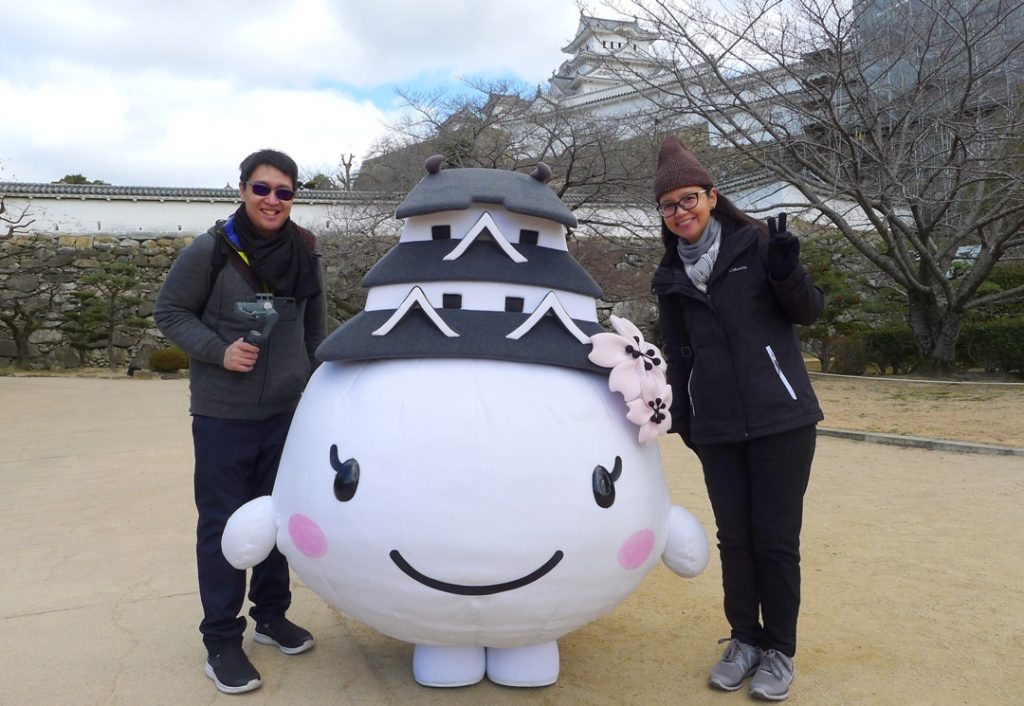 After our castle tour, we went to the Morning Market just across the castle's main entrance gate, and enjoyed the Sunday market vibe there with old Japanese toys and knick knacks being sold very cheap! There are also food stalls and live entertainment, cool!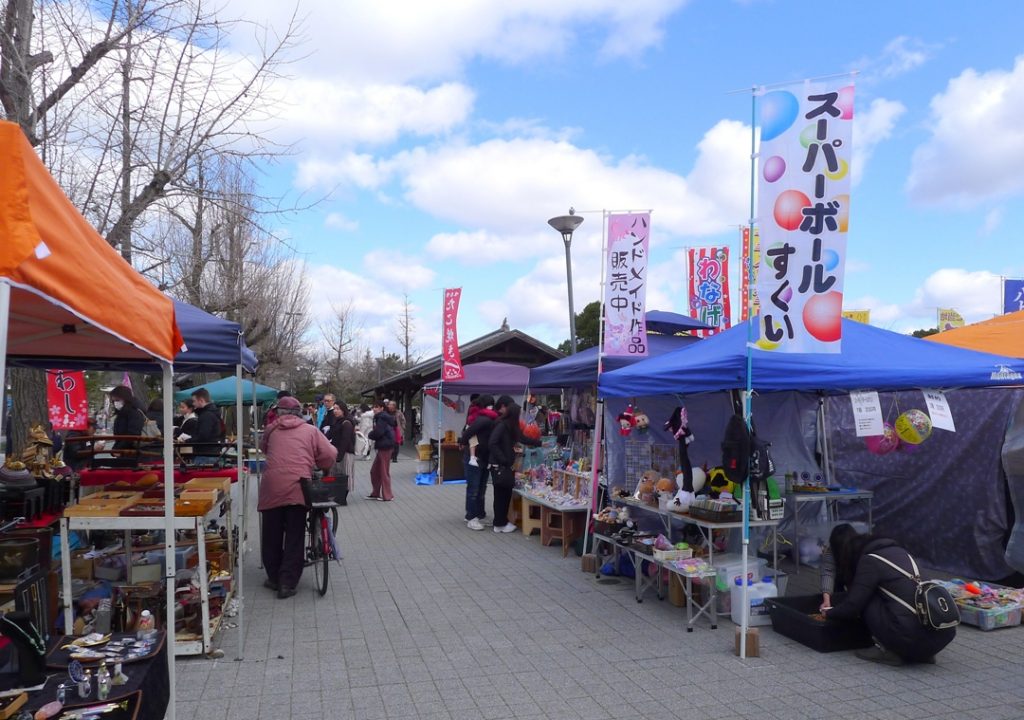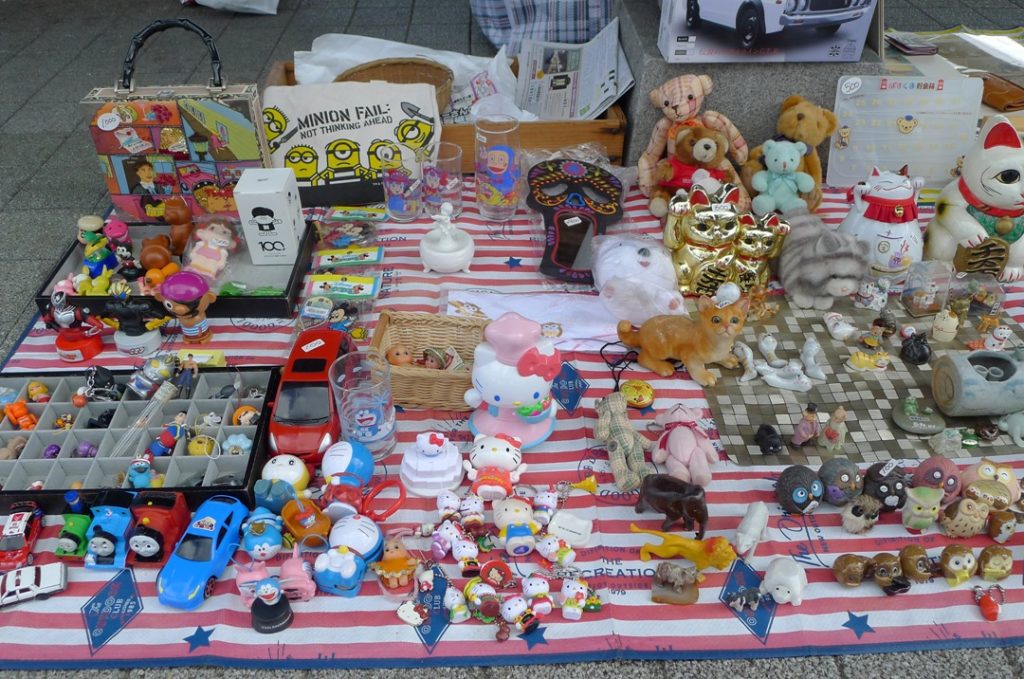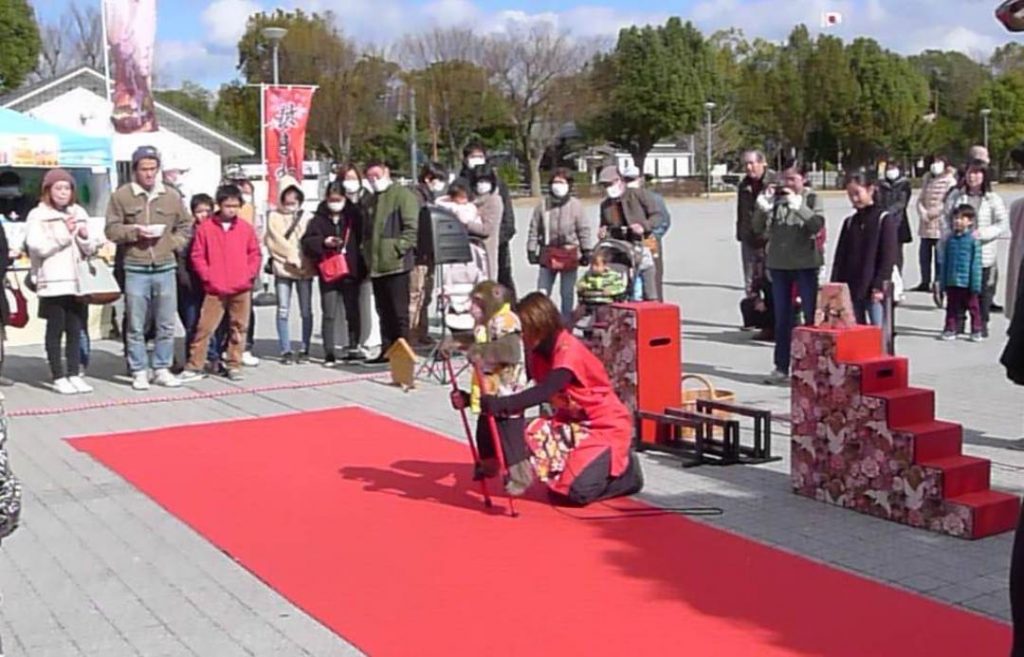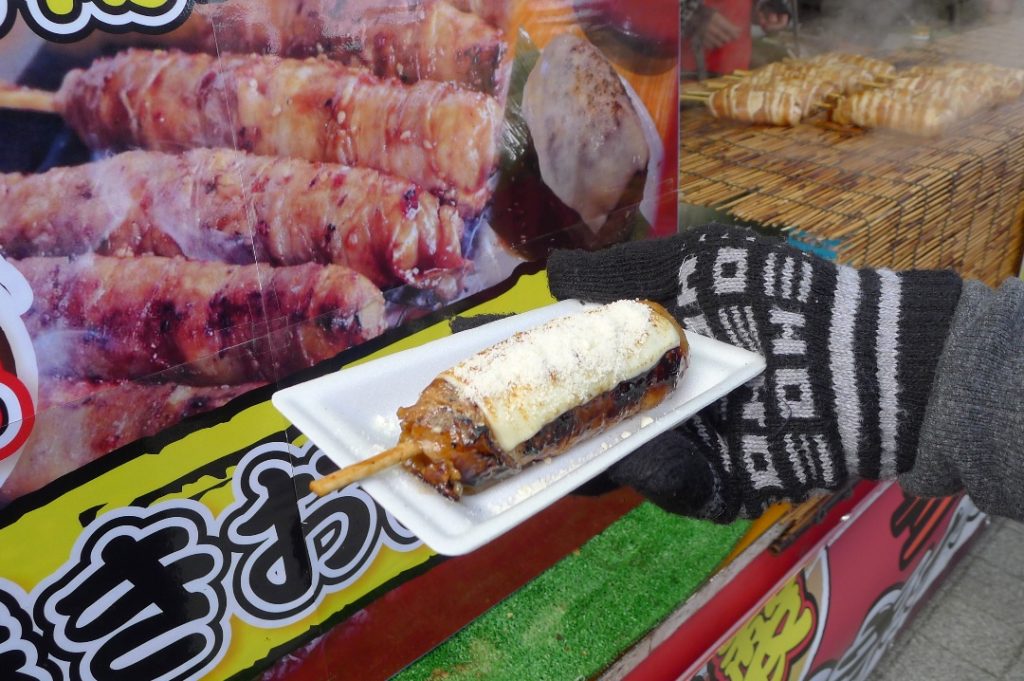 Nishiki Market
Of course, a trip to Kyoto will not be complete without a visit to Nishiki Market. It has been our nightly ritual to have dinner here because its just a short bus ride from our hotel.
Nishiki Market is famous not just for the food market, but the shopping center. Every time we check it out, we find something interesting – like the Sanrio Store, hehe!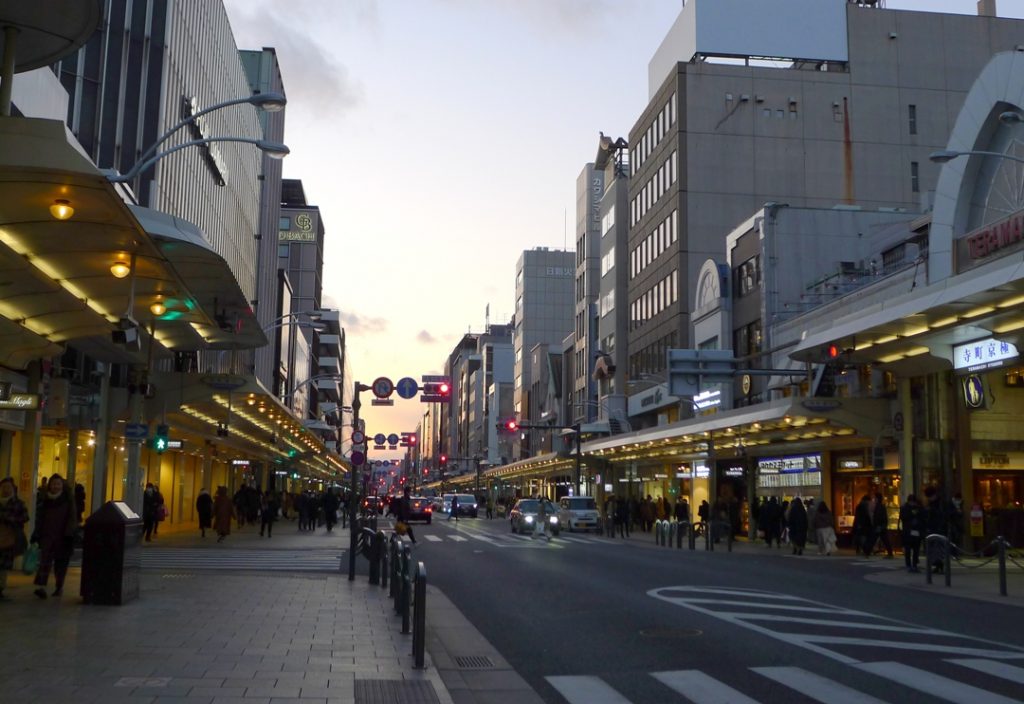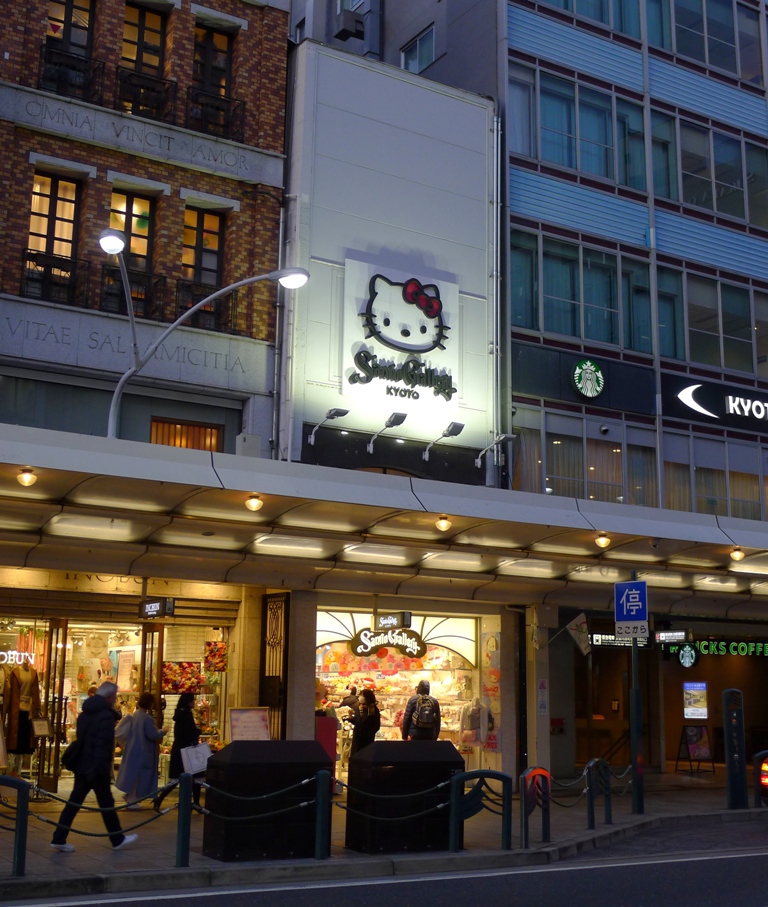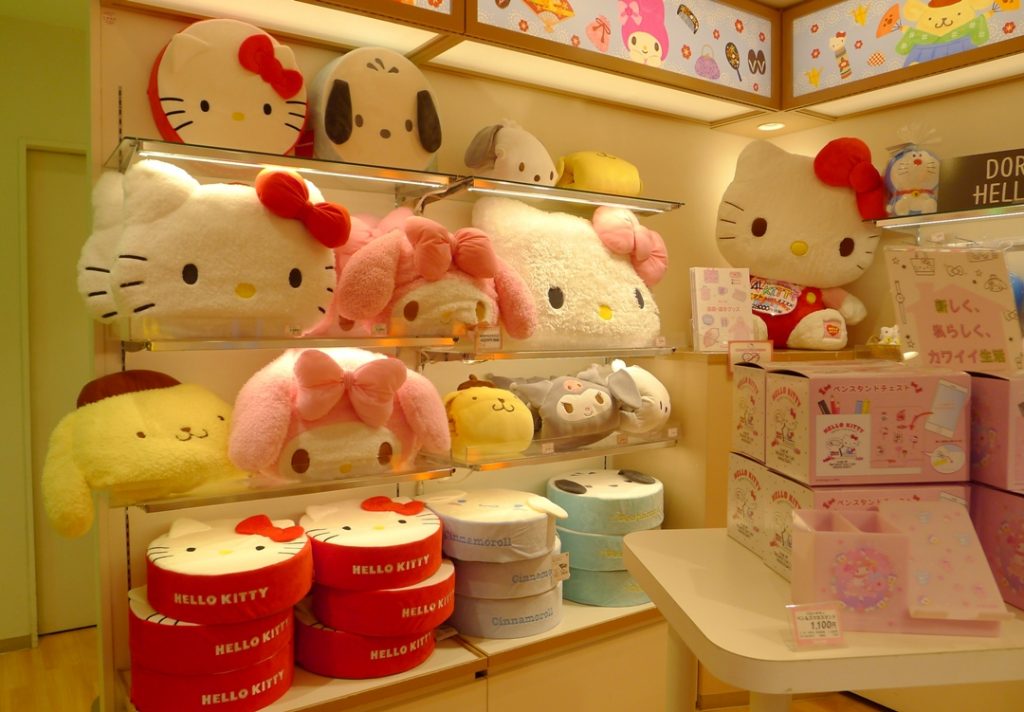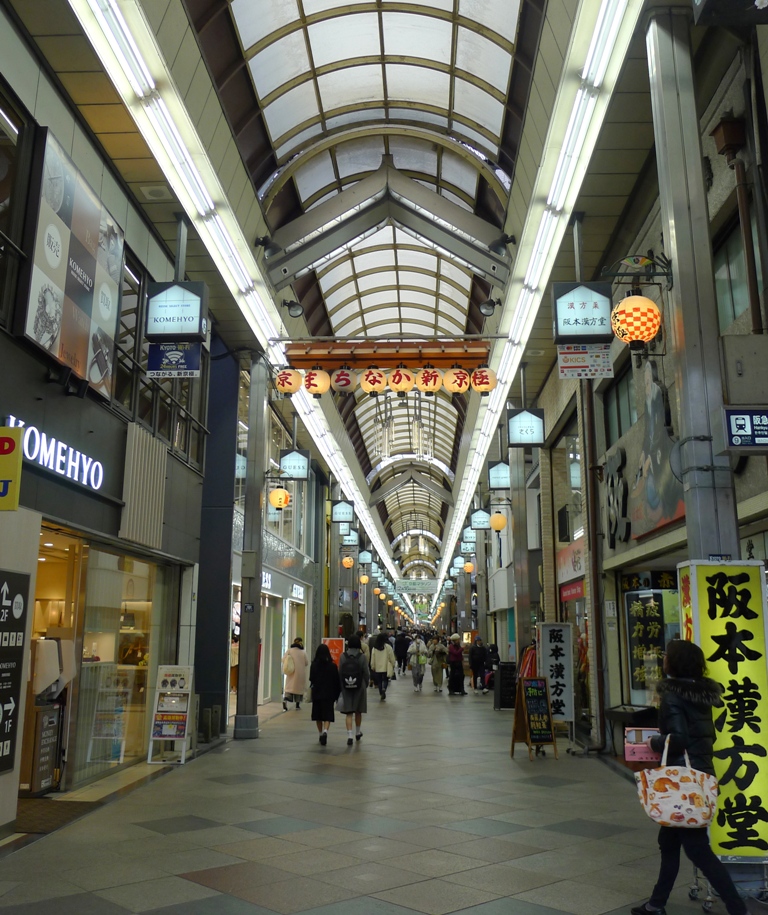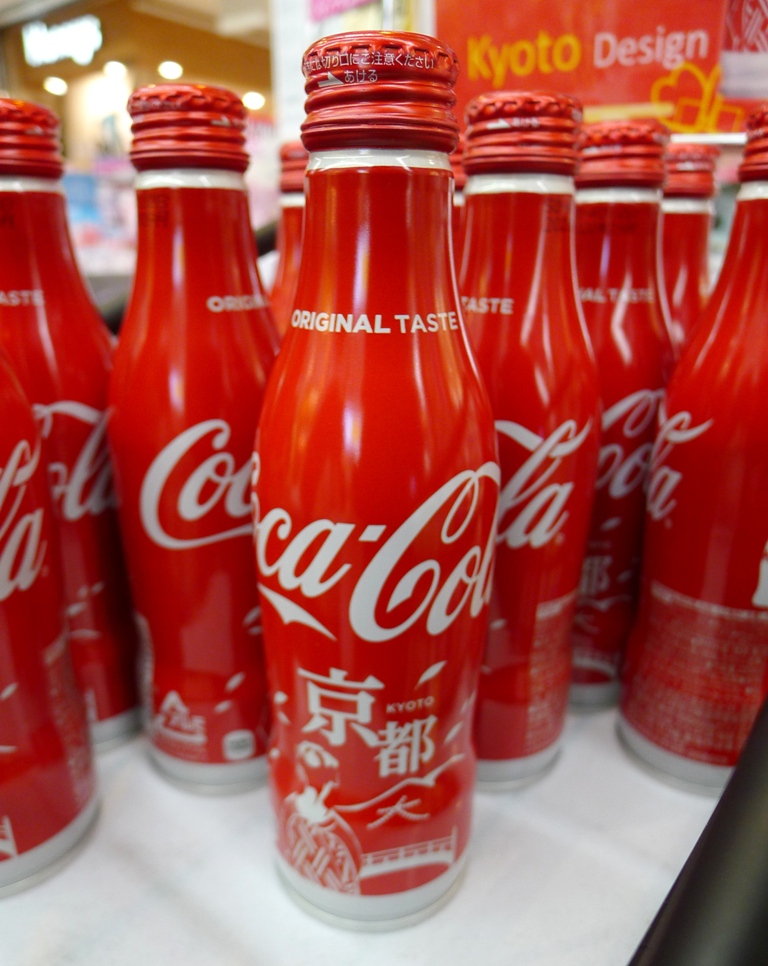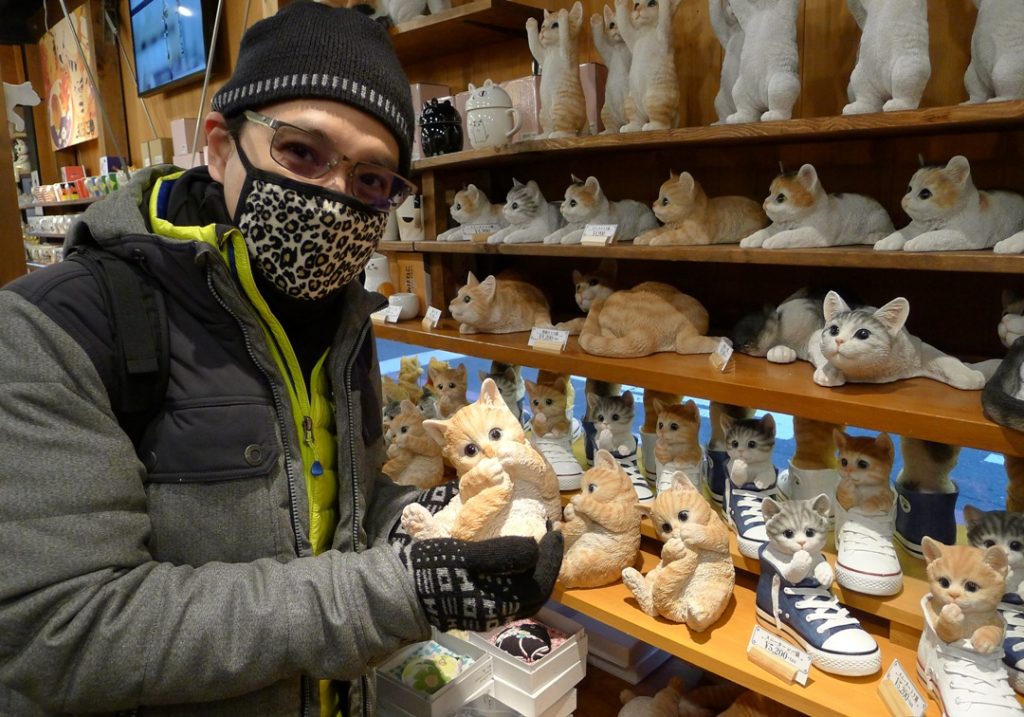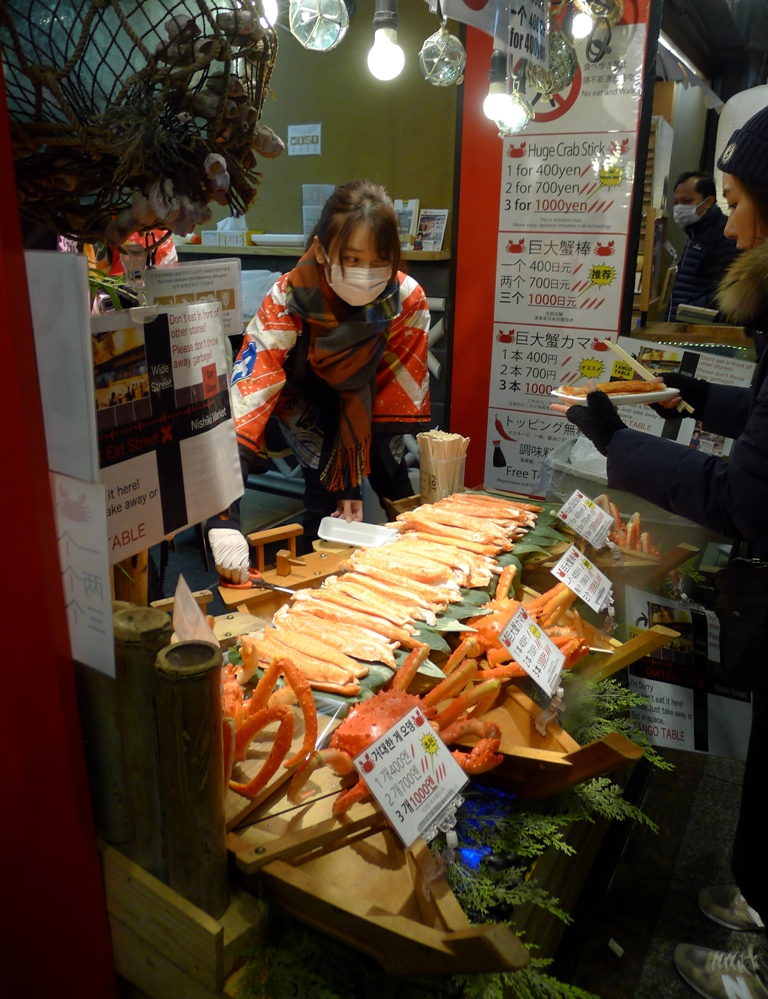 What a short but full vacation that was!
While this is already our 3rd trip to Japan, we were again back to being first-timers navigating our way with JR passes (a first for us), new restaurants and new places to visit. It was a new adventure all over, and I'm glad the virus scare didn't dampen my birthday week one bit. Everything from the weather to the conveniences of our bookings to our food discoveries and places we visited made this birthday girl really happy and grateful.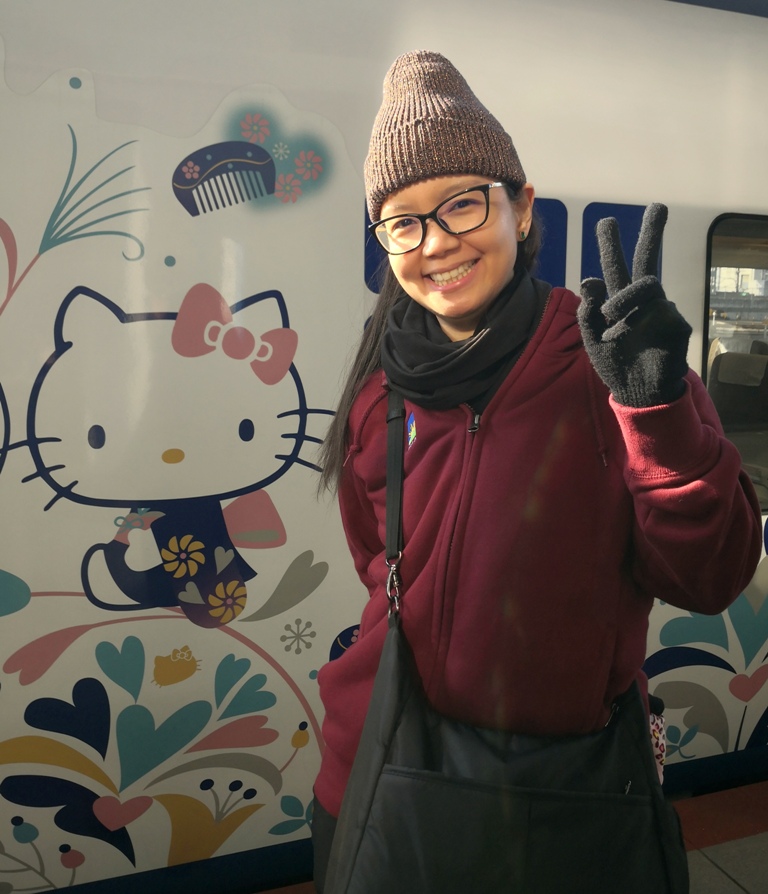 We will be back again, Japan!