We only had 2 days to explore Scotland, the northern part of UK, but it was enough to see the best of Edinburgh and part of the Highlands.
Edinburgh is the capital of Scotland, with lots of old towns and villages that retained much of their original character as settlements. It's not hard to fall in love with Edinburgh, and now I understand why some of the travelers I know who have gone to both London and Edinburgh commented that they should have stayed longer in Edinburgh (pronounced "Edin-brah") .
Thankfully, touring Edinburgh by foot for one day is doable, and armed with very comfortable walking shoes (MBT's Modena Slip On shoes), pocketable Uniqlo jackets, Google Map and lots of energy, we were able to cover the Best of Edinburgh in 1 day.
Below were the places we visited, starting from our Travelodge Hotel at Central Princes Street:
The Scot Monument which stands in Princes Street Gardens and is just a few steps from our hotel.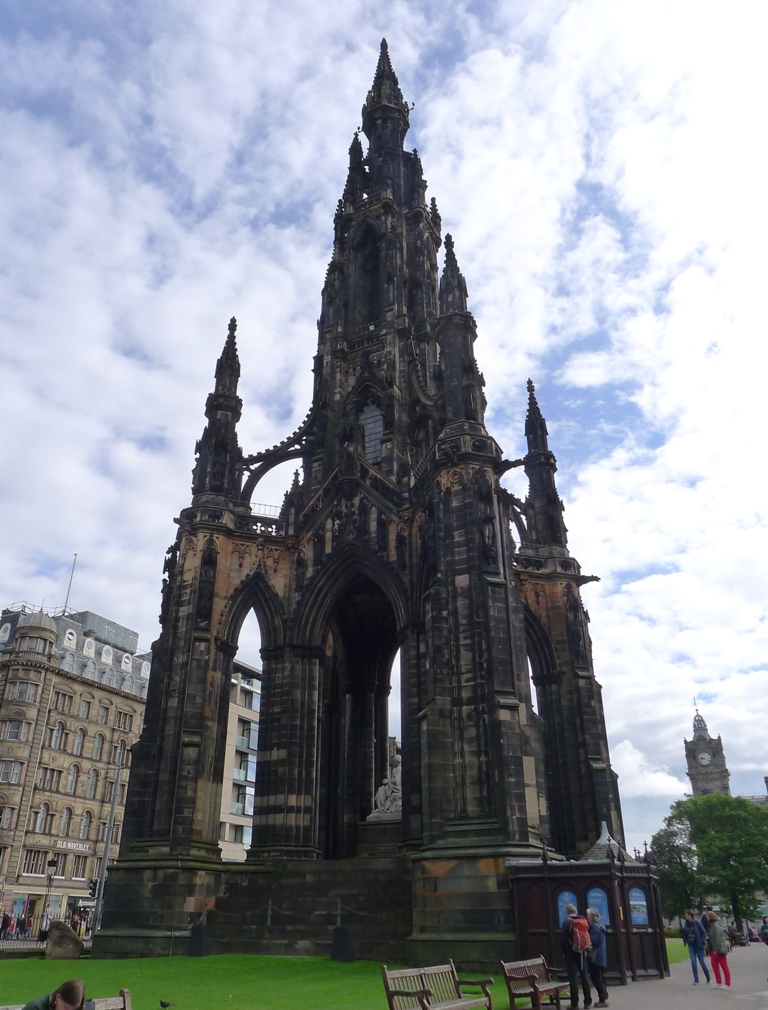 Our DIY walking tour basically started here, with the Edinburgh Castle as the point of destination. The good thing about this route is that we will already pass by many places of interest like the Old Town and Royal Mile. Google Map was a big help to us that day
The next stop was New College, The University of Edinburgh.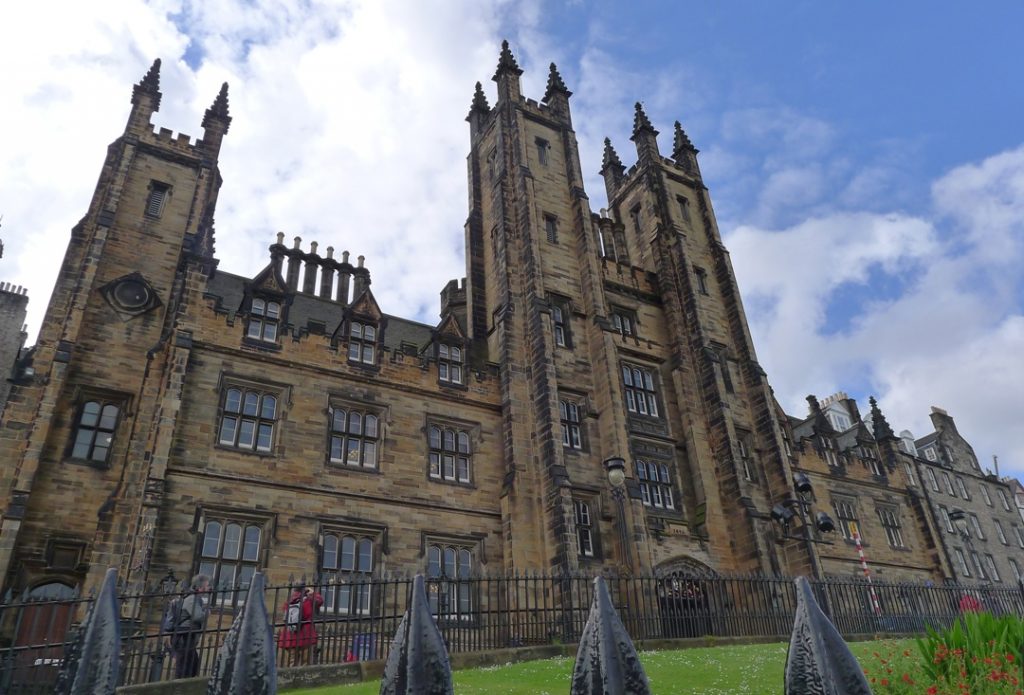 We almost missed the Writer's Museum housed in Lady Stair's House at the Lawnmarket, because it's inside a courtyard. This museum is popular in Edinburgh, though, as it presents the lives of three of the foremost Scottish writers: Robert Burns, Walter Scott and Robert Louis Stevenson.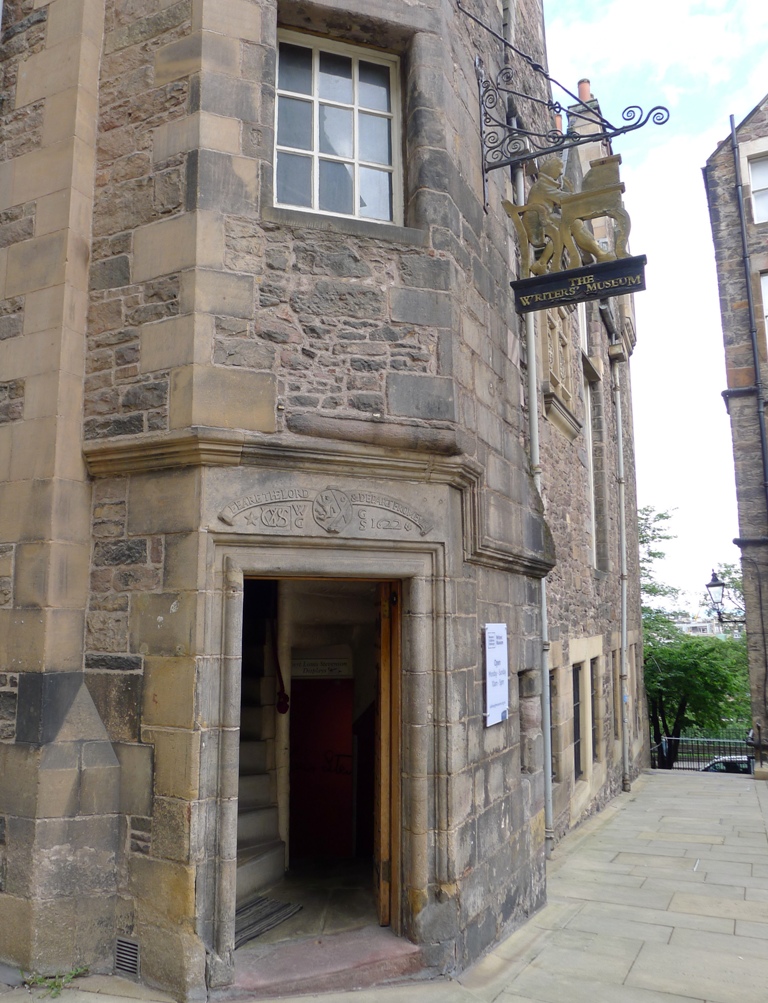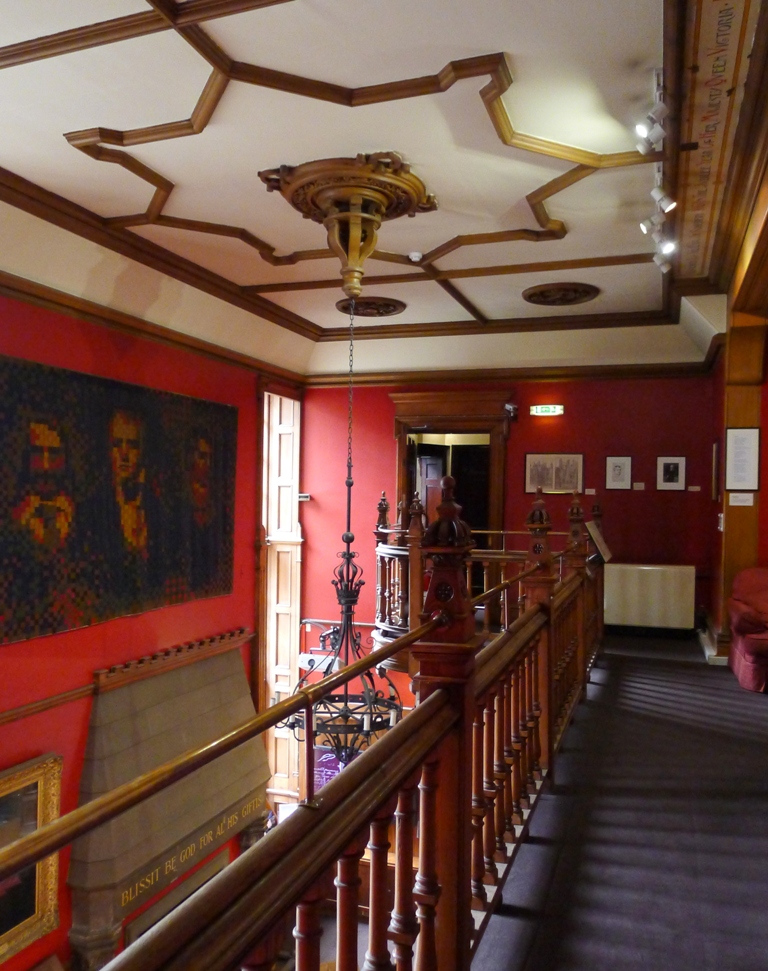 A staff at the Writer's Museum offered to take our picture, which turned out to be the best souvenir photo we had in Edinburgh =)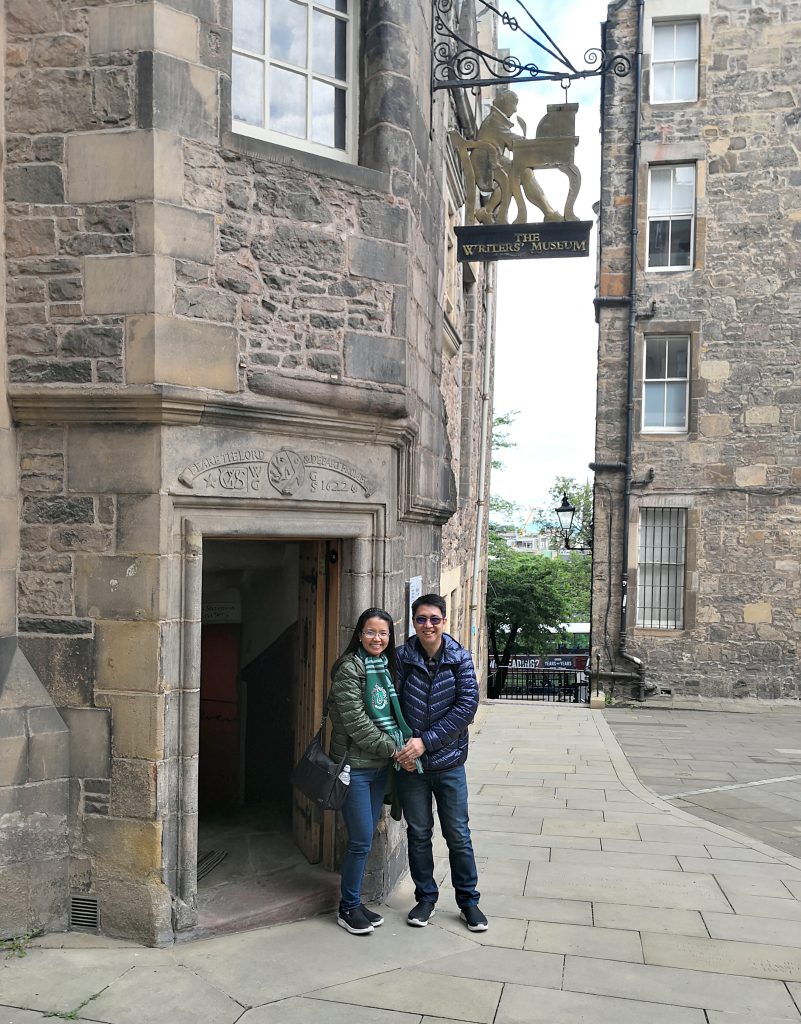 We can already see the Scottish National Gallery from Central Princes Street, which is under construction during our visit last June.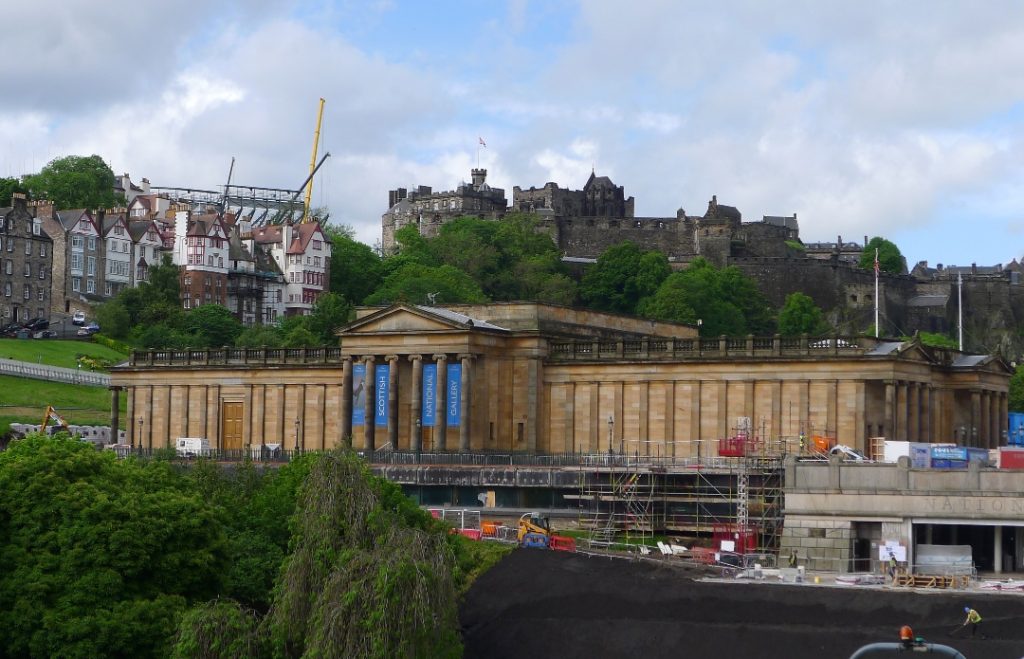 The entrance to Edinburgh Castle. We didn't buy the tickets anymore because the line was already long by then. It's still best to order them in advance.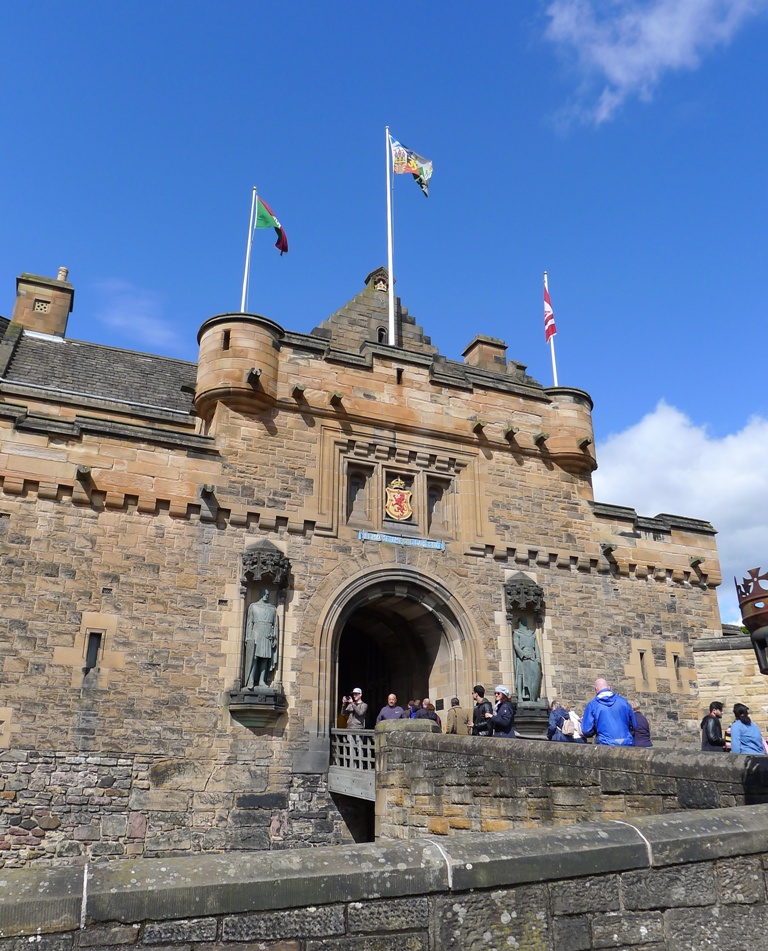 So many construction activities going on outside Edinburgh Castle; I wasn't able to take a good picture of the castle from afar.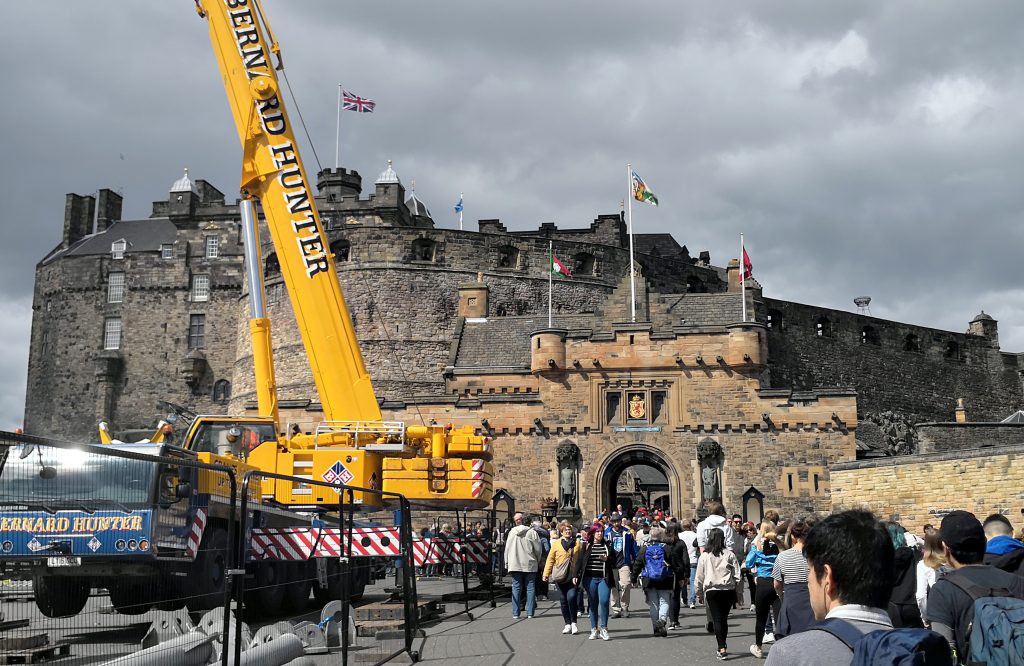 We continued our walk along Royal Mile, and passed by the following: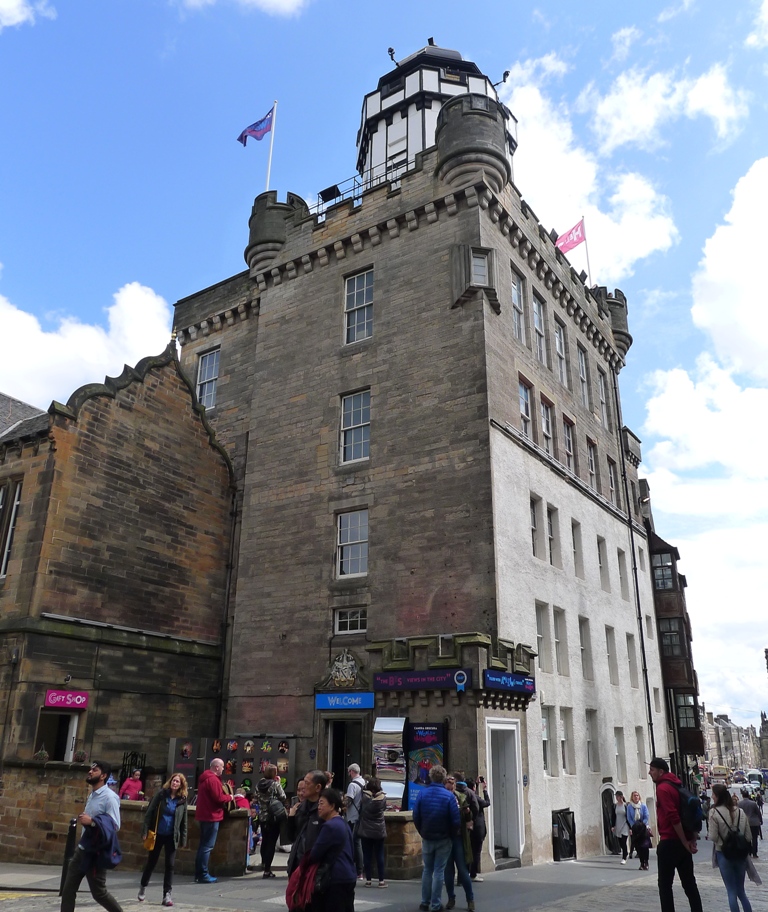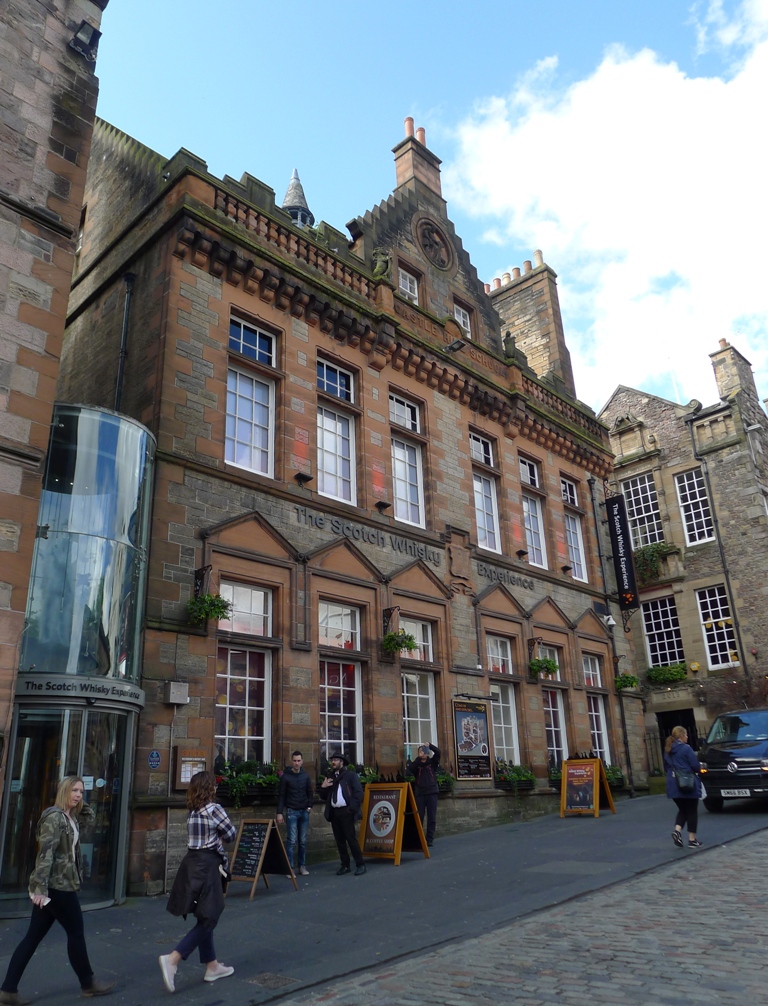 We bought our tickets at the box office. We all got the "Silver Tour" priced at GBP16 per head, which gave us a 50-minutes journey into the world of whisky, with free tasting at the end of the tour.
I love their "Rub and Sniff" card. It gives you an aroma tour of the whiskies produced in different regions of Scotland.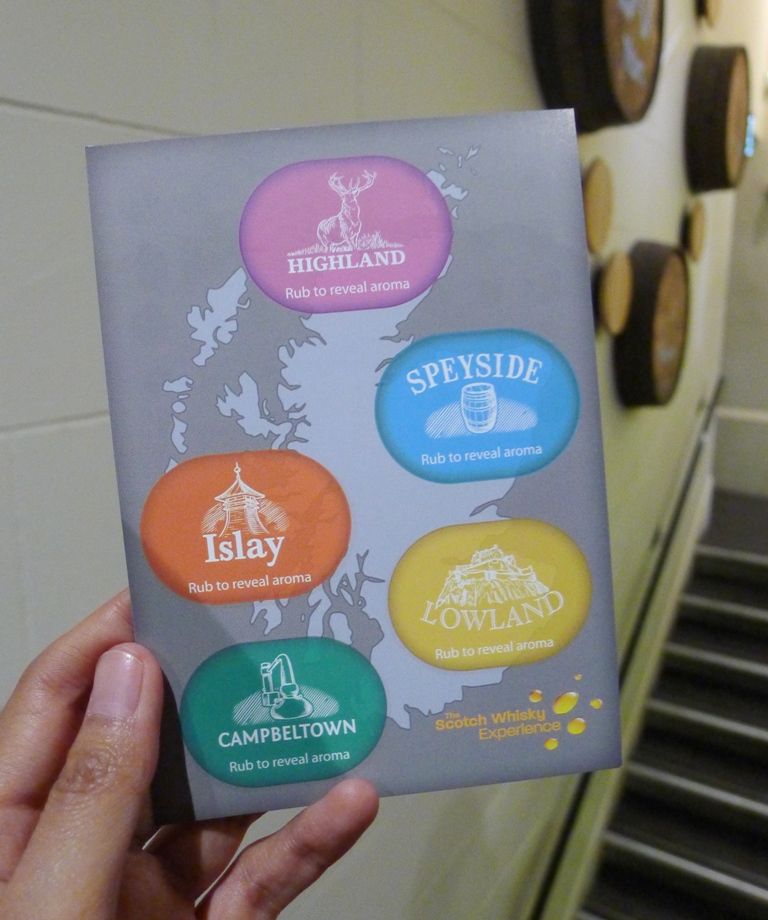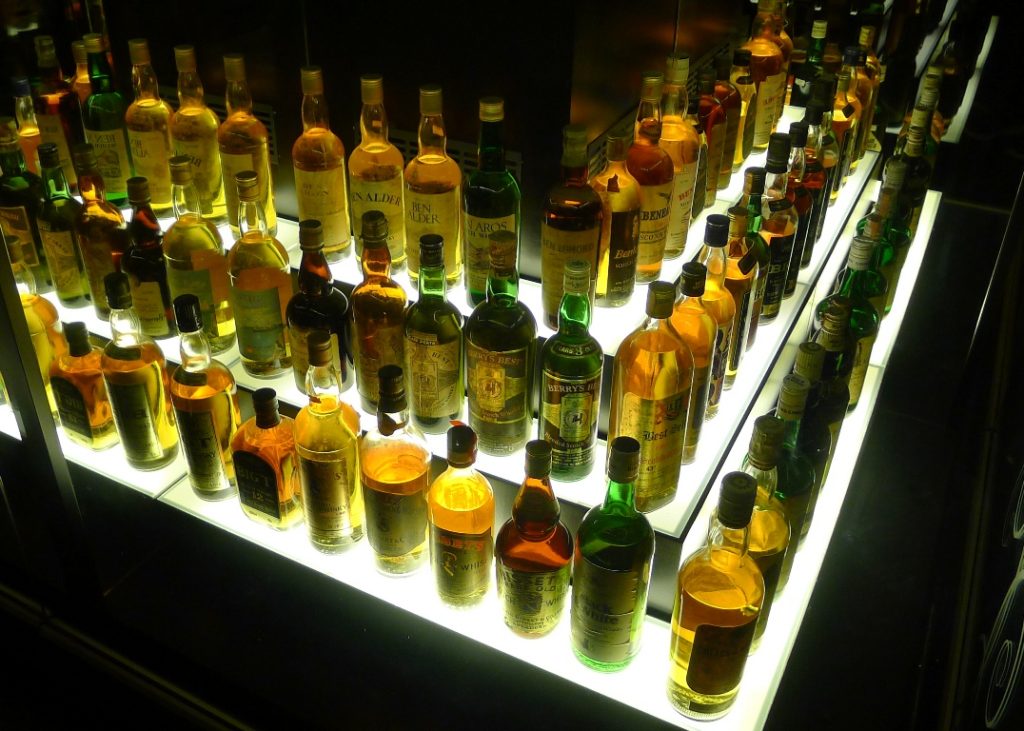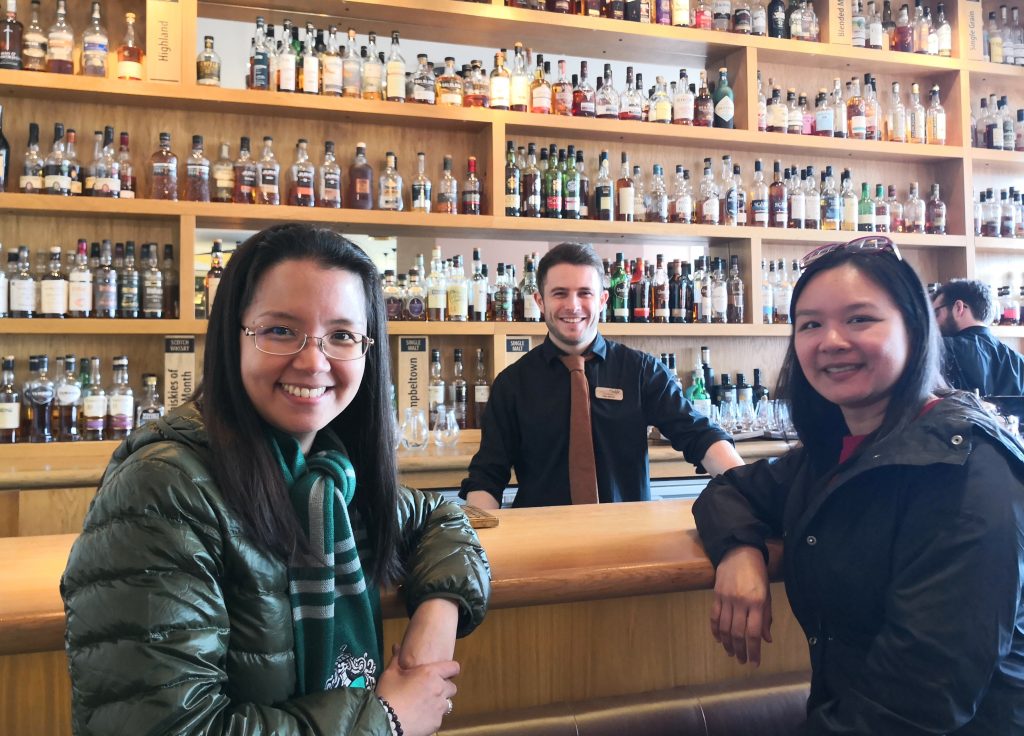 The walk along the Royal Mile was my favorite. I was charmed by the history of the city, the well-preserved English architecture, little shops and the gorgeous weather that day that's perfect for walking.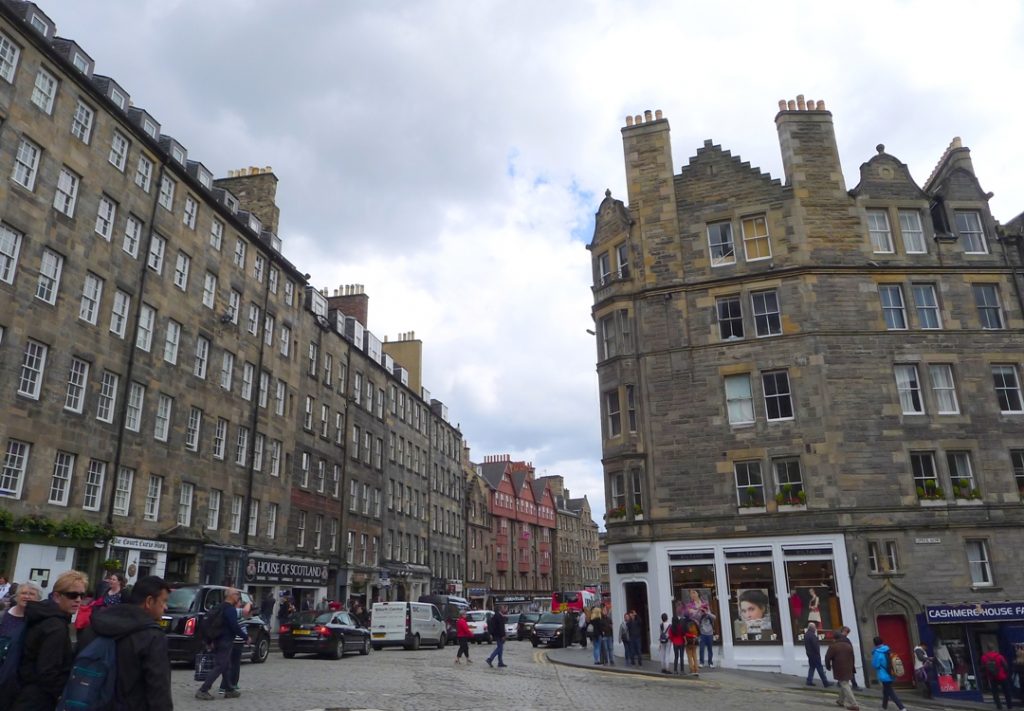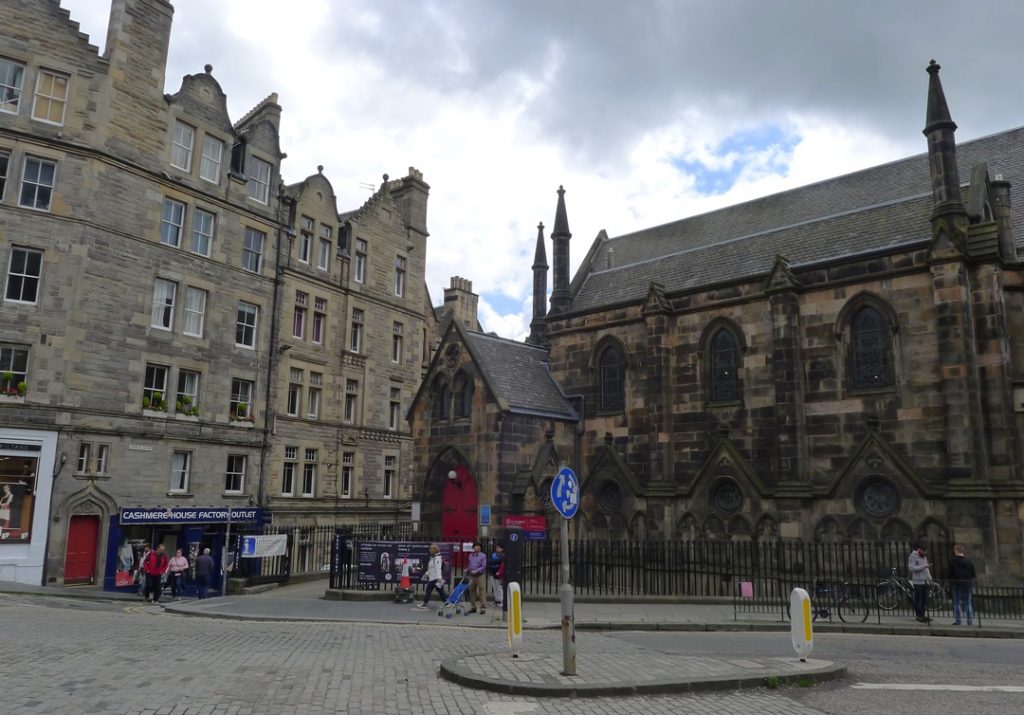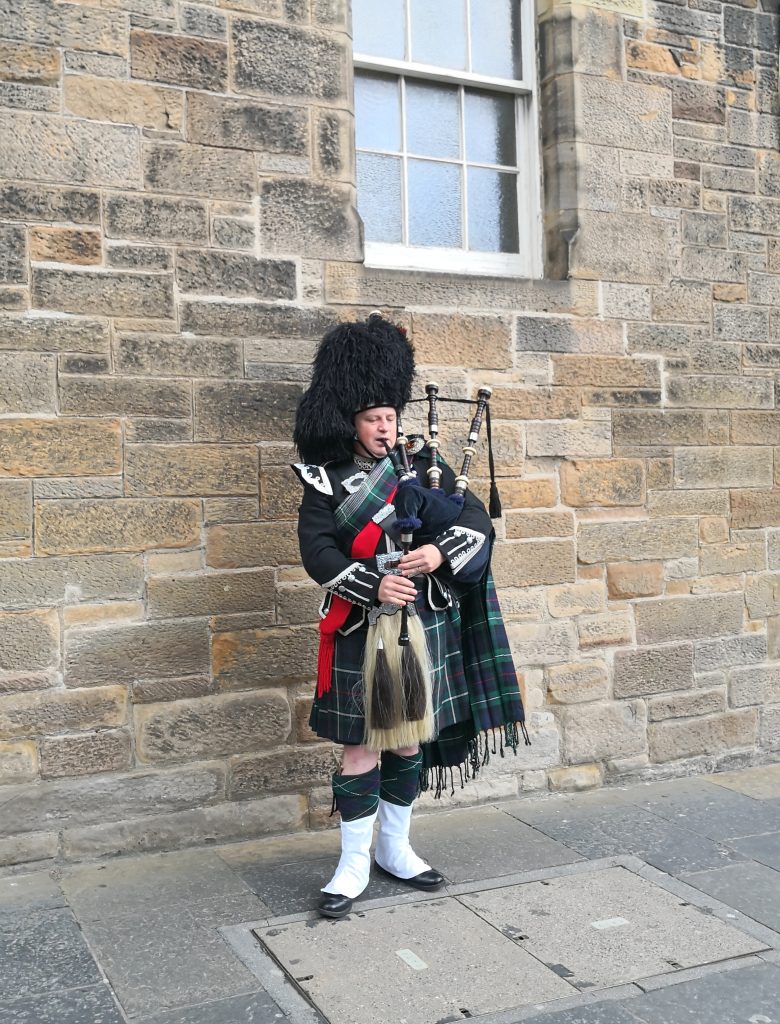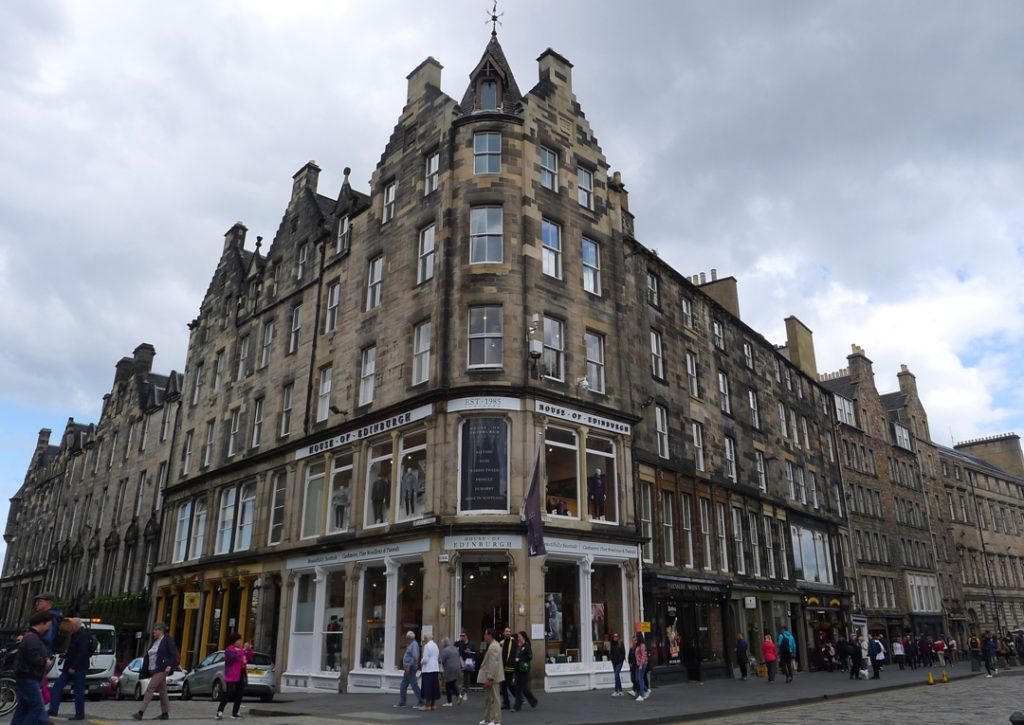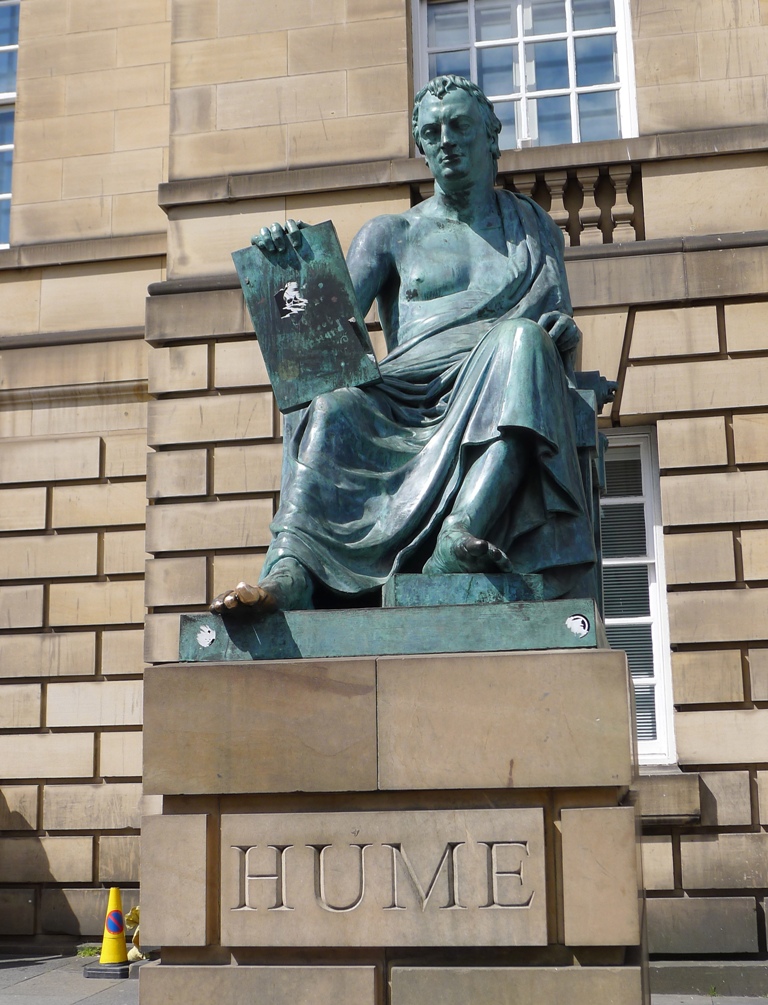 Located in the Old Town of Edinburgh is the beautiful St. Giles Cathedral, dedicated to St. Giles, Patron of the Lepers. Entrance to the cathedral is free.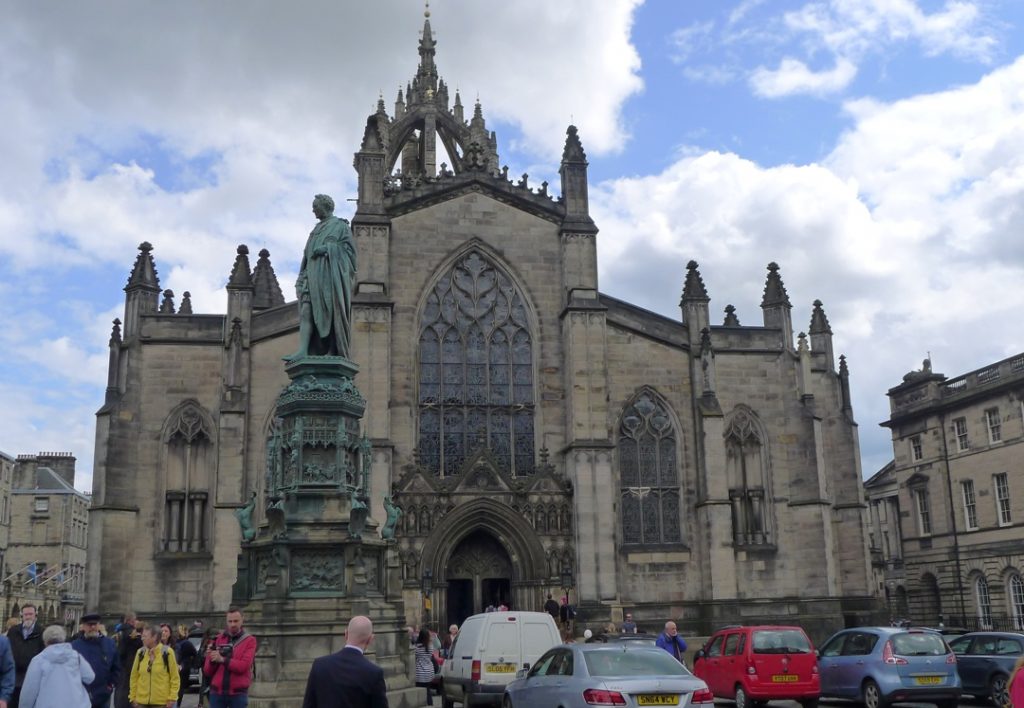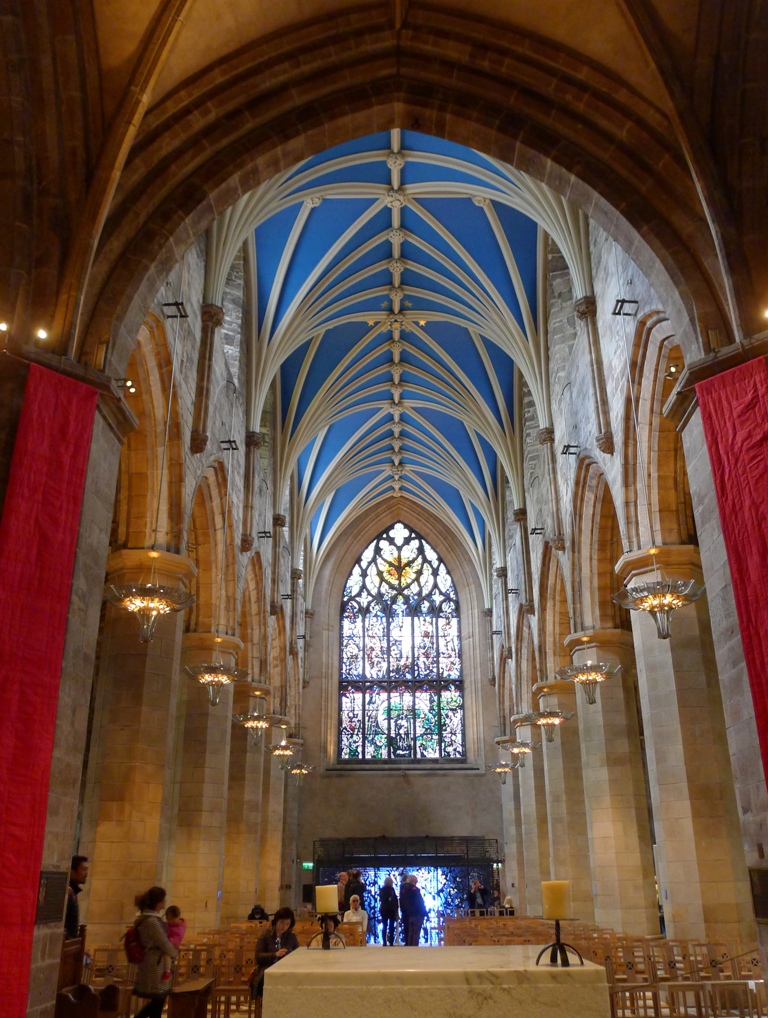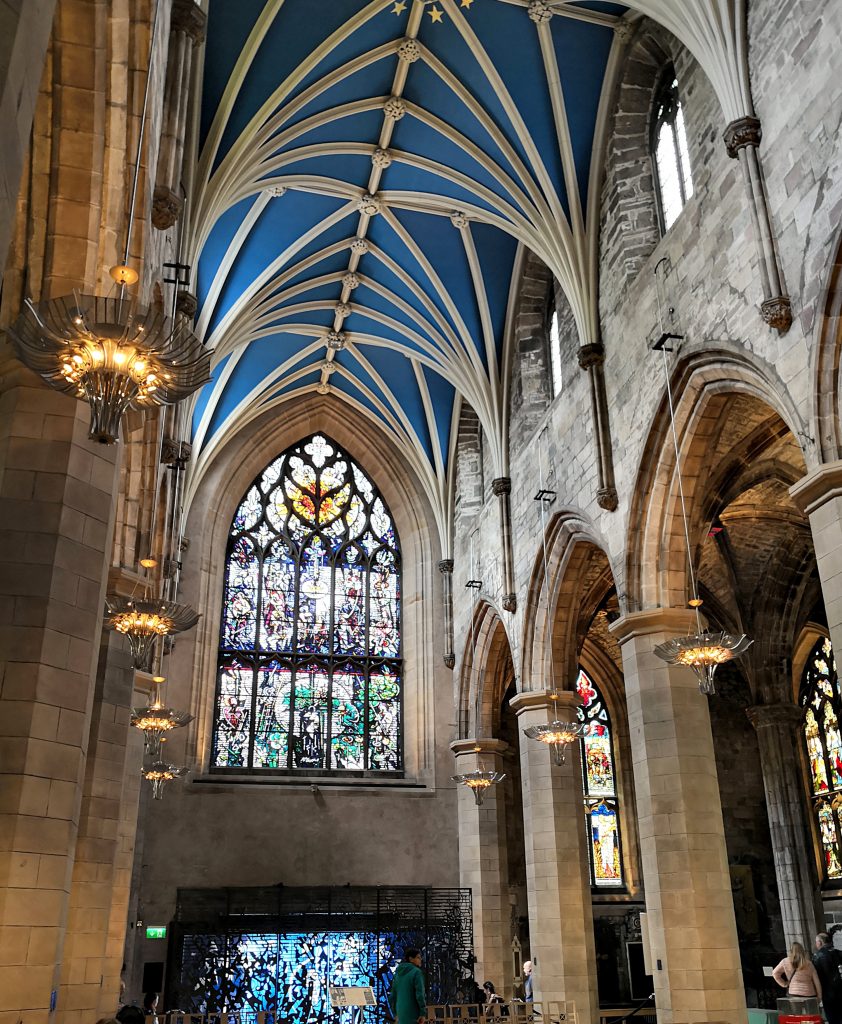 The Thistle Chapel inside St. Giles Cathedral. Considered to be one of Scotland's architectural jewels, with peculiar Gothic style carvings and painted fittings of extraordinary detail.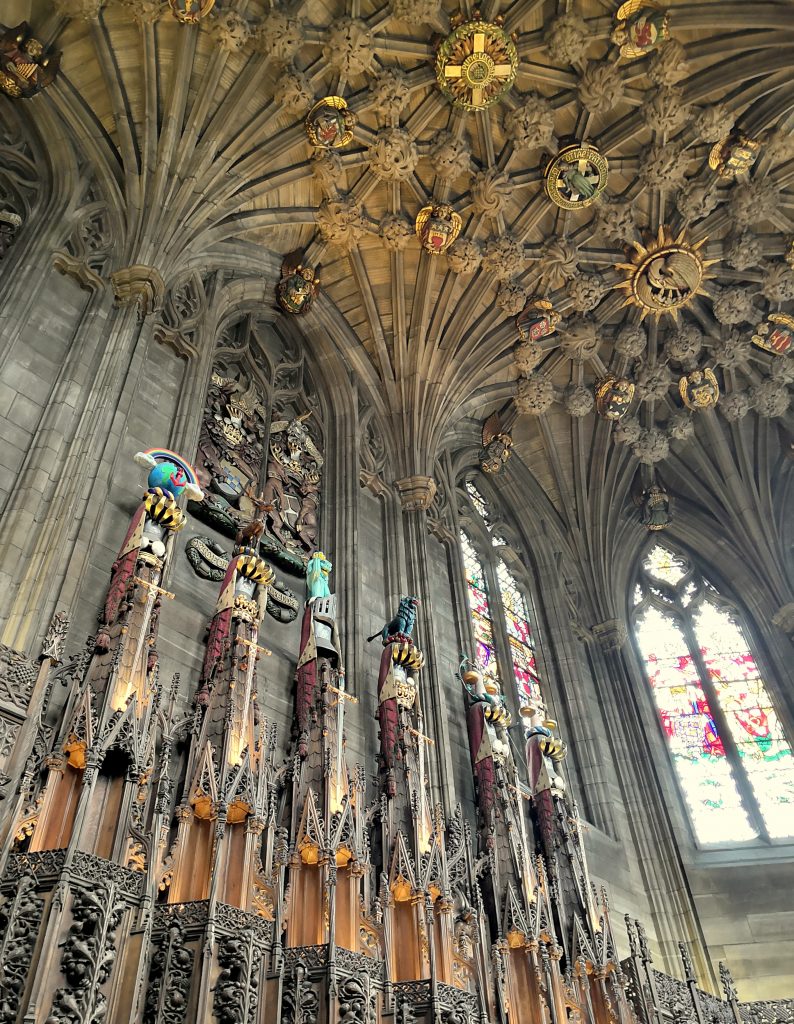 We stopped for late lunch at Angels with Bagpipes, a fine dining restaurant along Royal Mile. It was our most expensive meal in the UK, but is so worth it. Will share more about this in a separate post.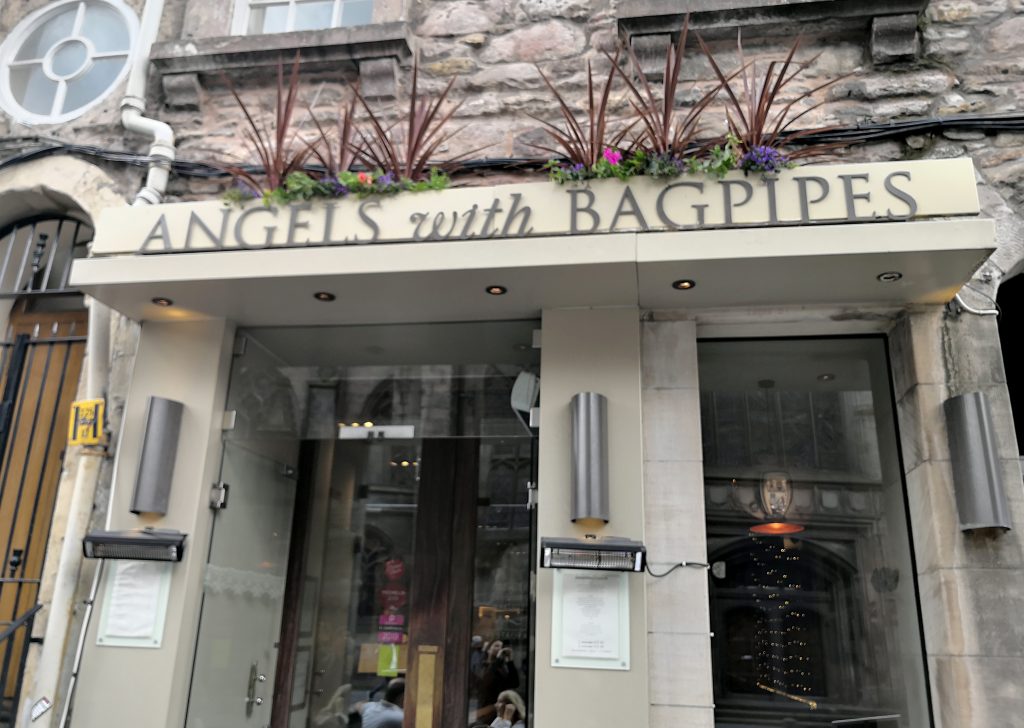 We continued our walking tour right after, passing by the Greyfriars Kirkland first.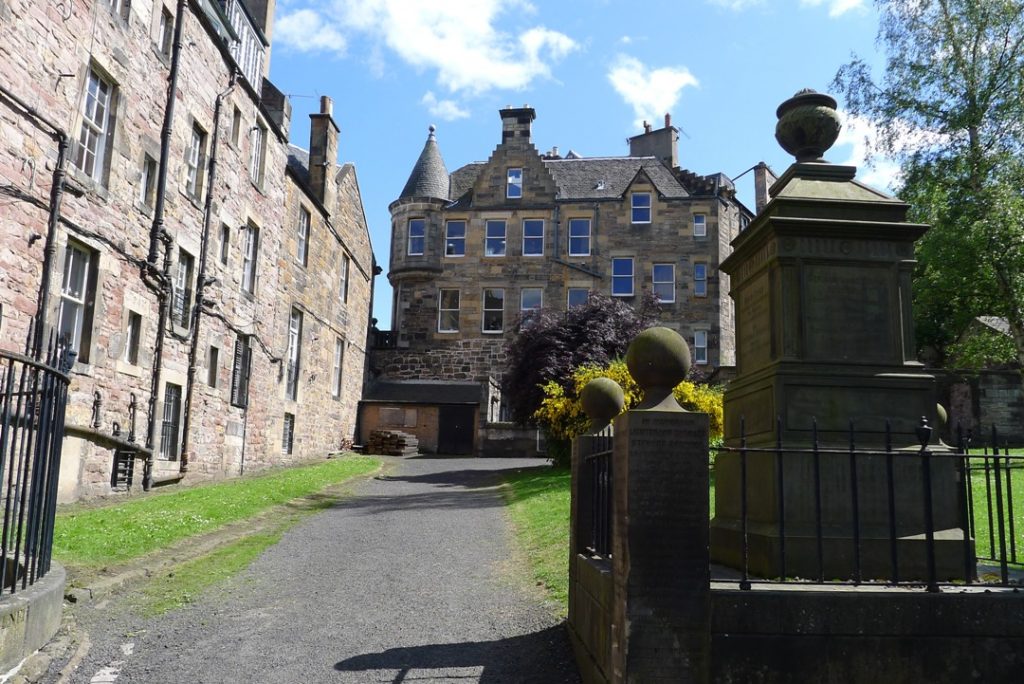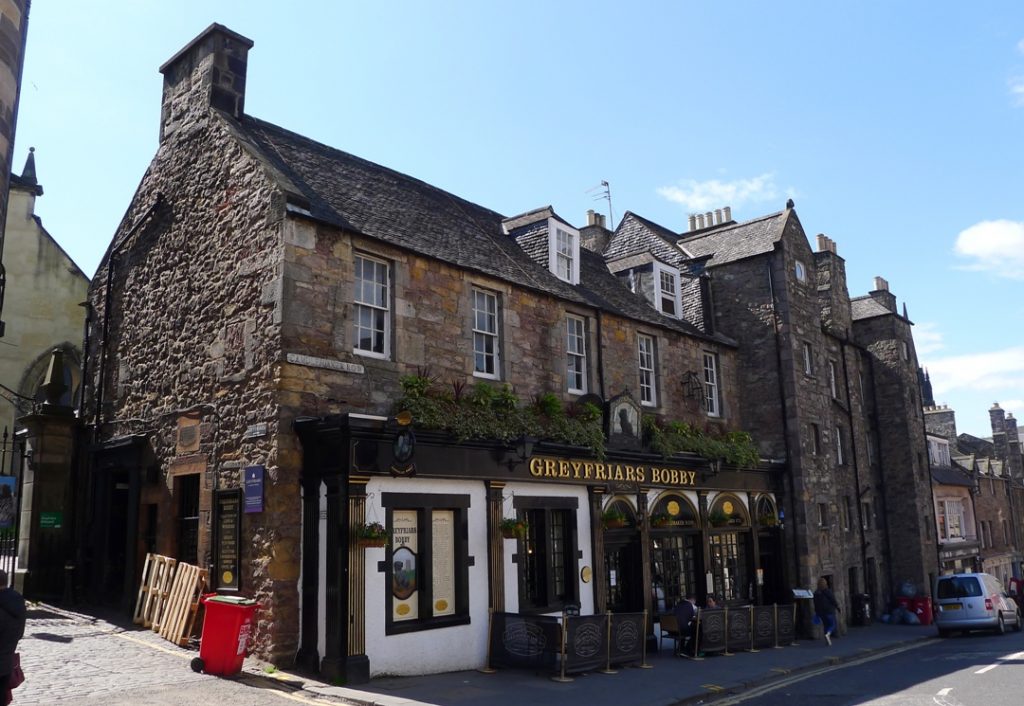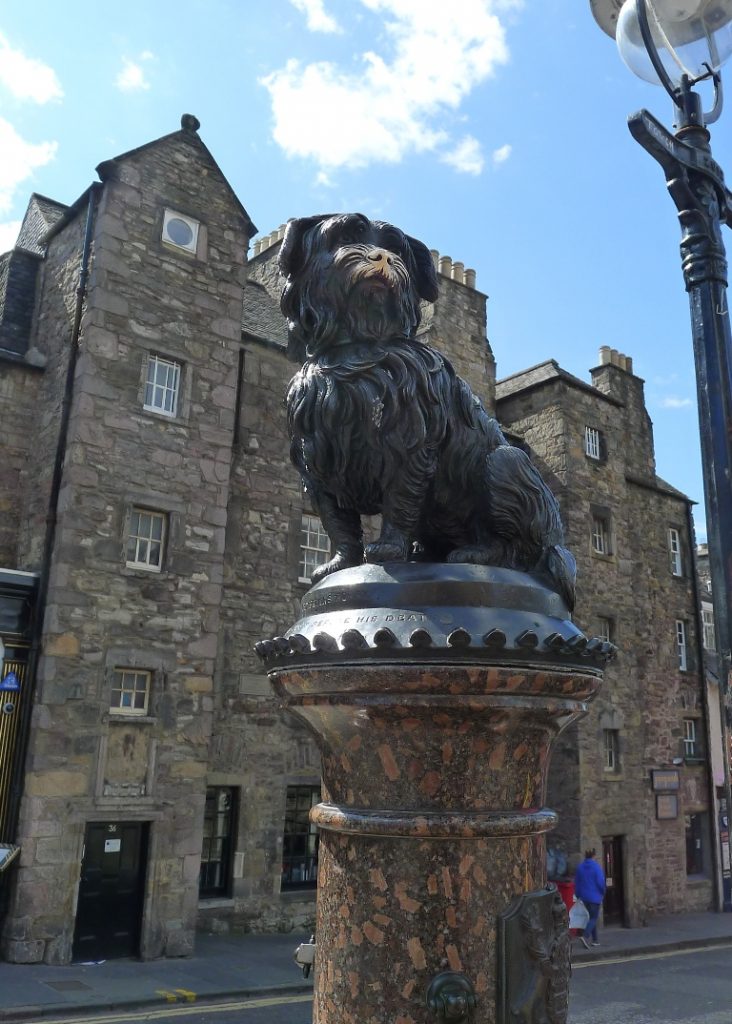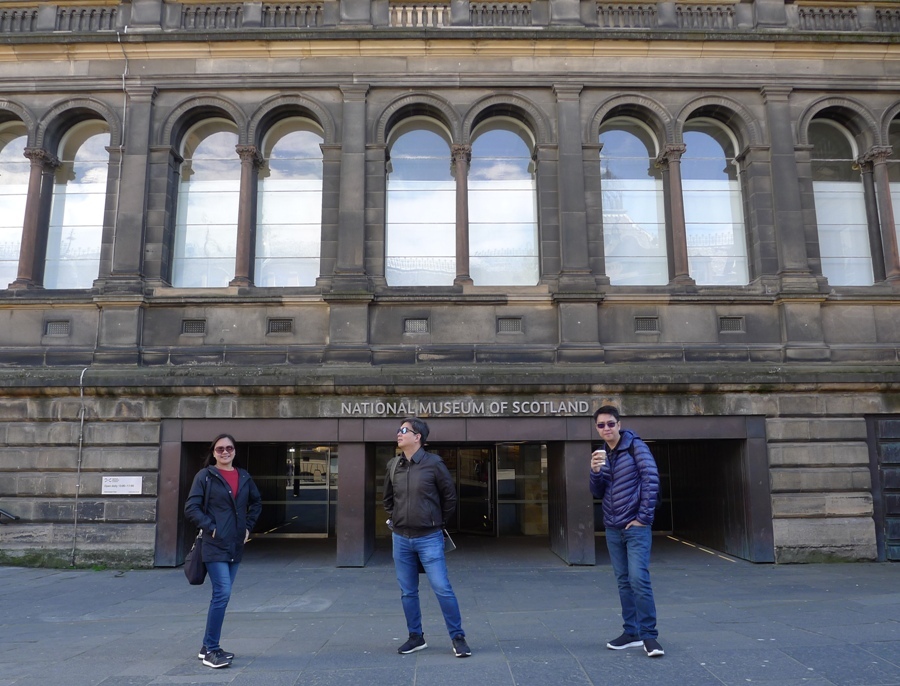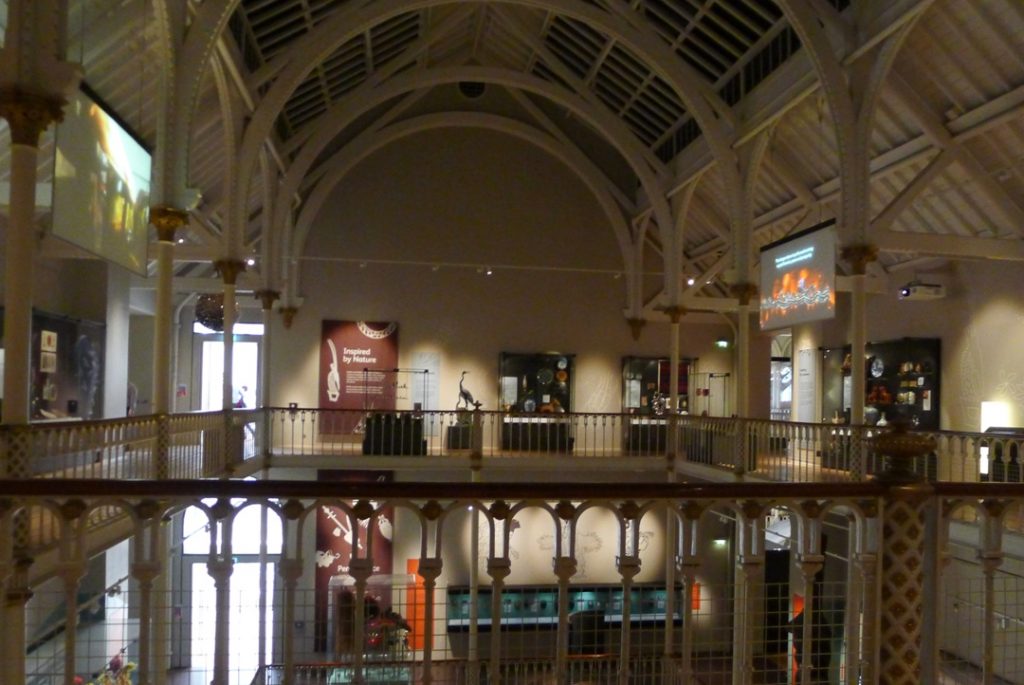 After this unplanned museum visit, we continued our walk going to Holyrood Palace. On our way there, we passed by other landmarks in the city, such as: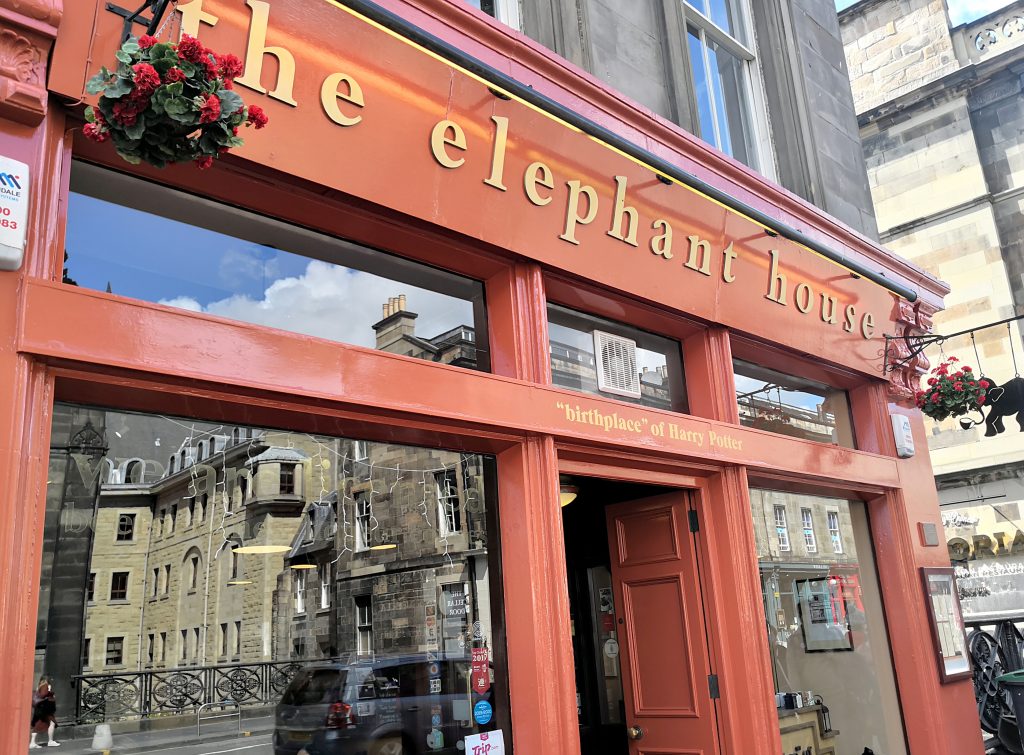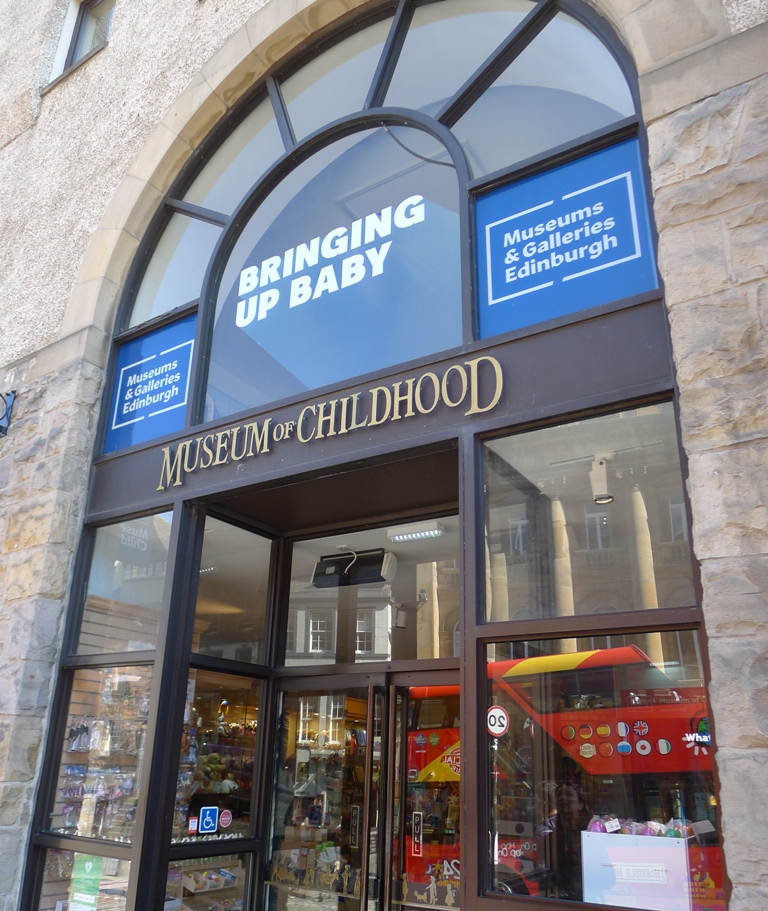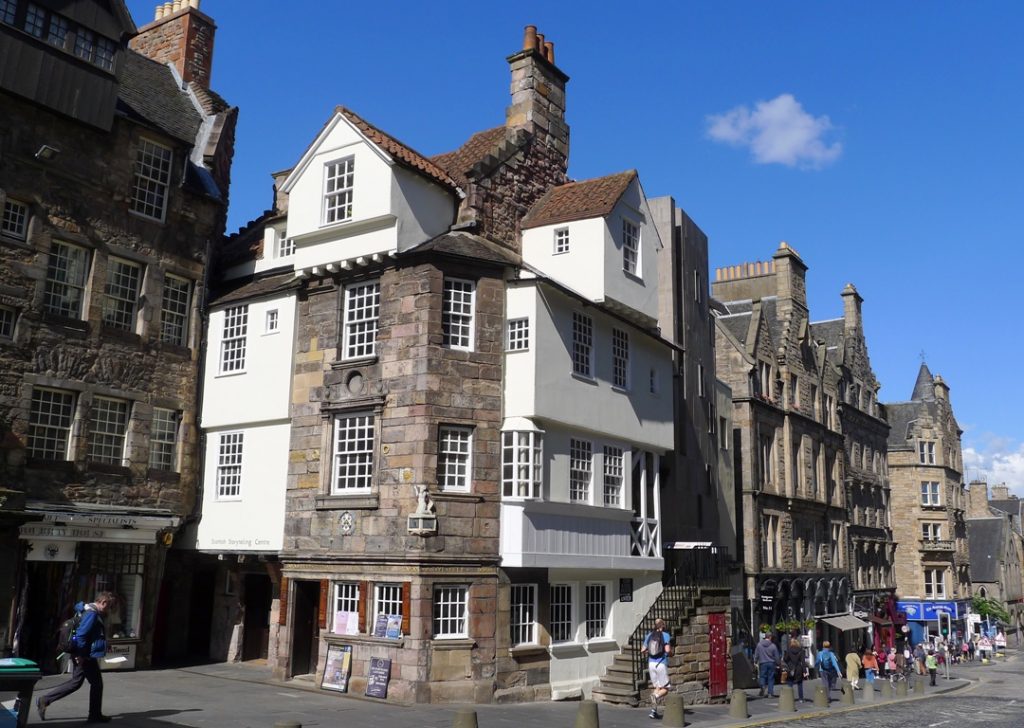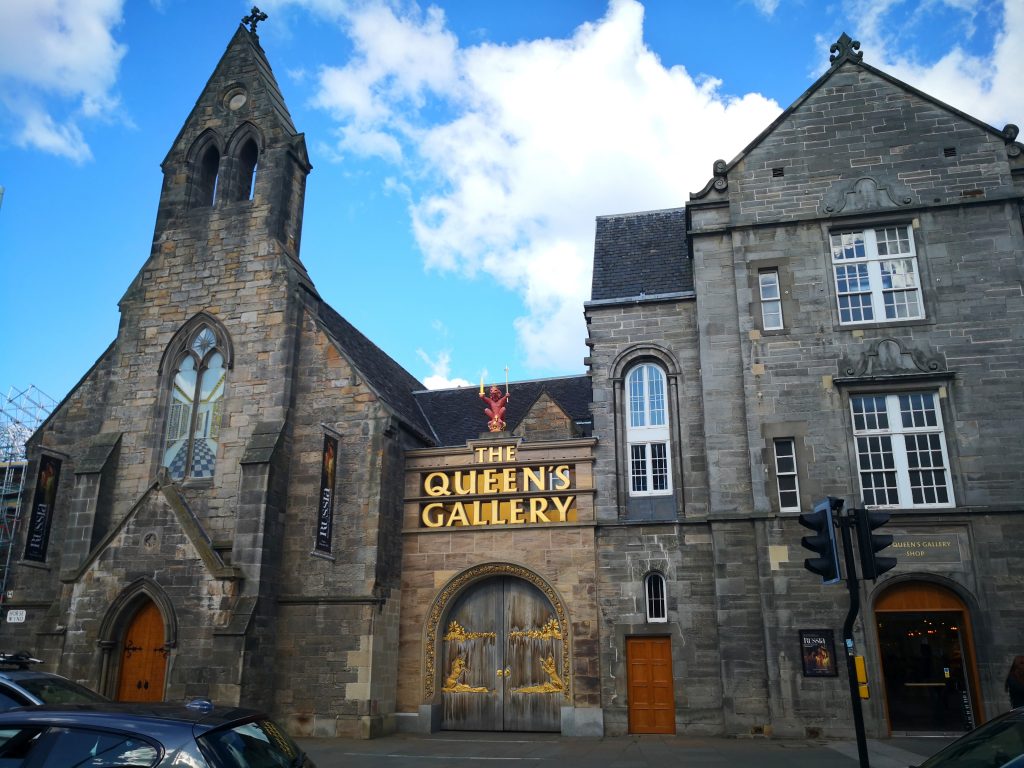 It was already late in the afternoon when we arrived at the Holyrood Palace – the official residence of the Queen when she's in Scotland – and too bad for us, it was already close to visitors. We decided to make the most of the day (while the sun is still high up) by hiking up to Arthur's Seat, the highest point of the Holyrood Park.
Unfortunately, I am not ready for this kind of hiking so AJ and I stopped na midway. Still, we were able to get this beautiful view of Edinburgh from where we were at that part of the hill: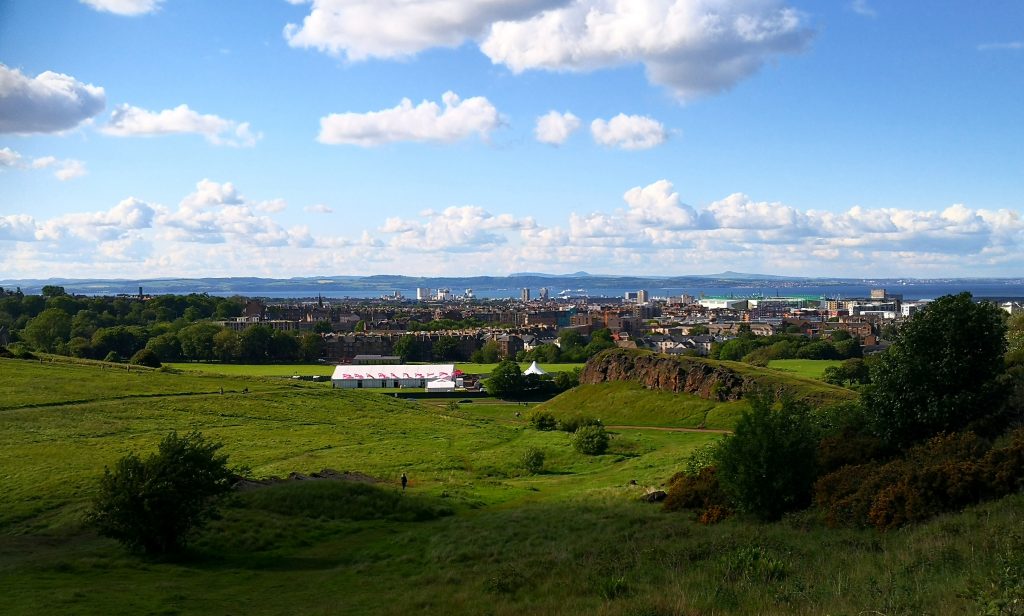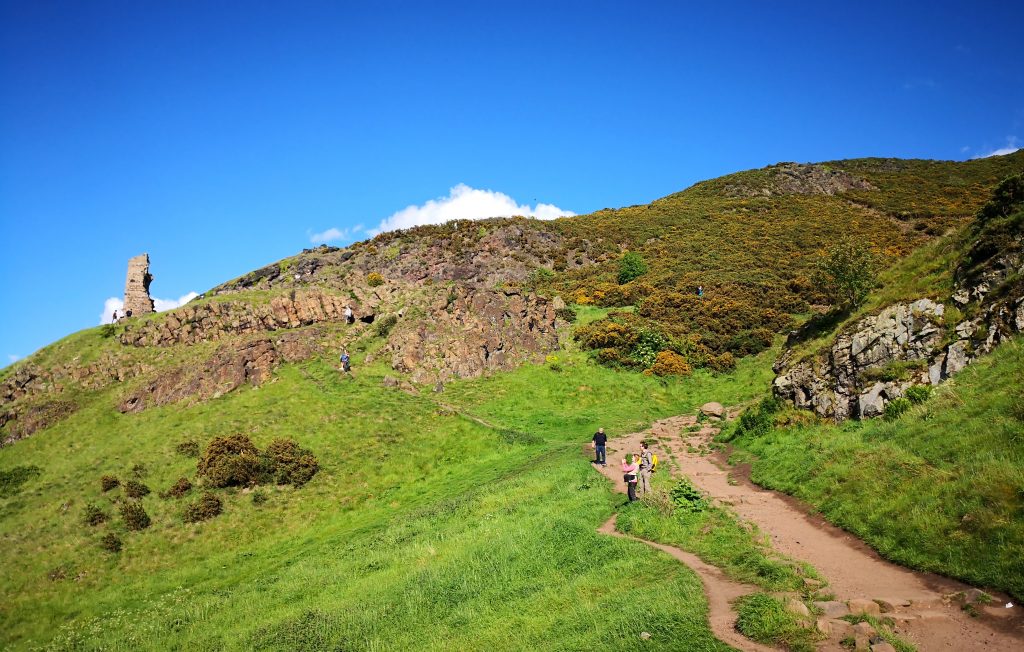 That's a Swan Lake you see at the left side of the hill: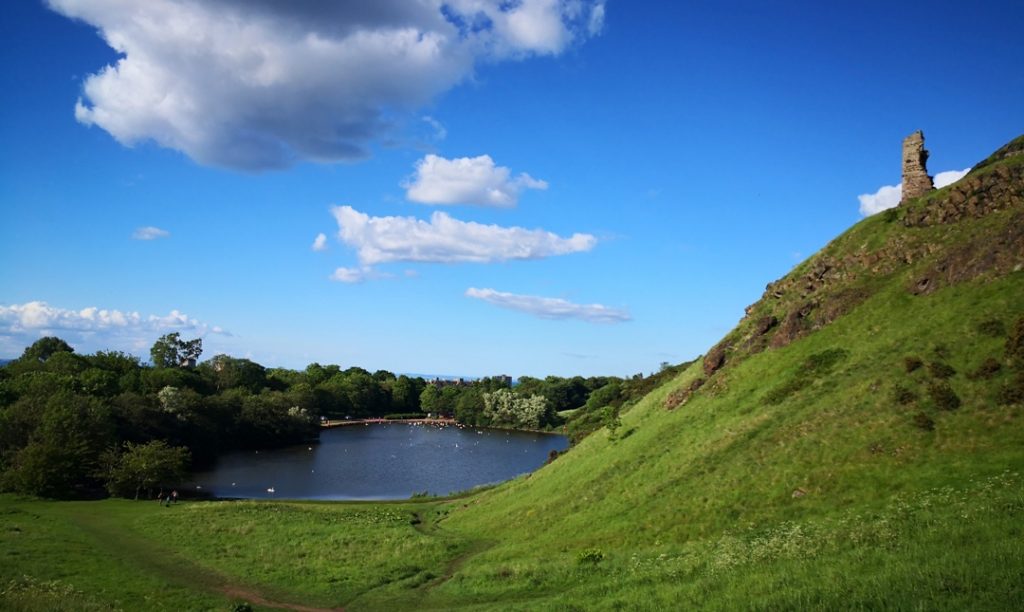 We walked over there and had a great time with the swans!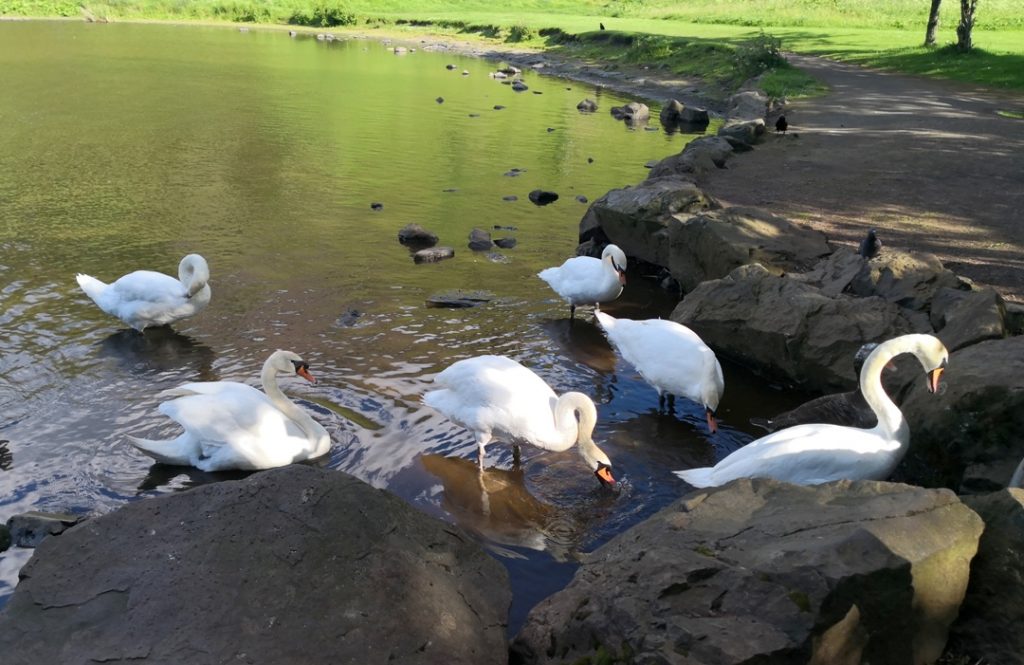 All that walking and hiking made us hungry again, and while walking at the Old Town, we passed by this small open food court at Old Tolbooth where they are serving Haggis – a Scottish pudding containing sheep's pluck (heart, liver, and lungs). Masarap naman sya, hehe!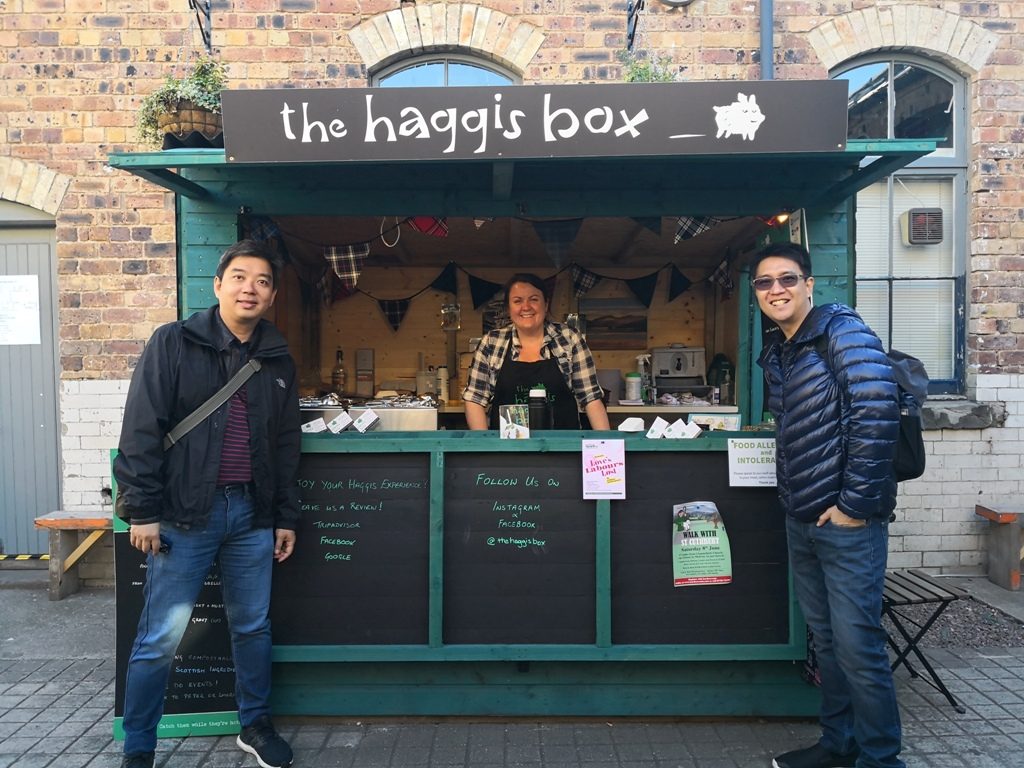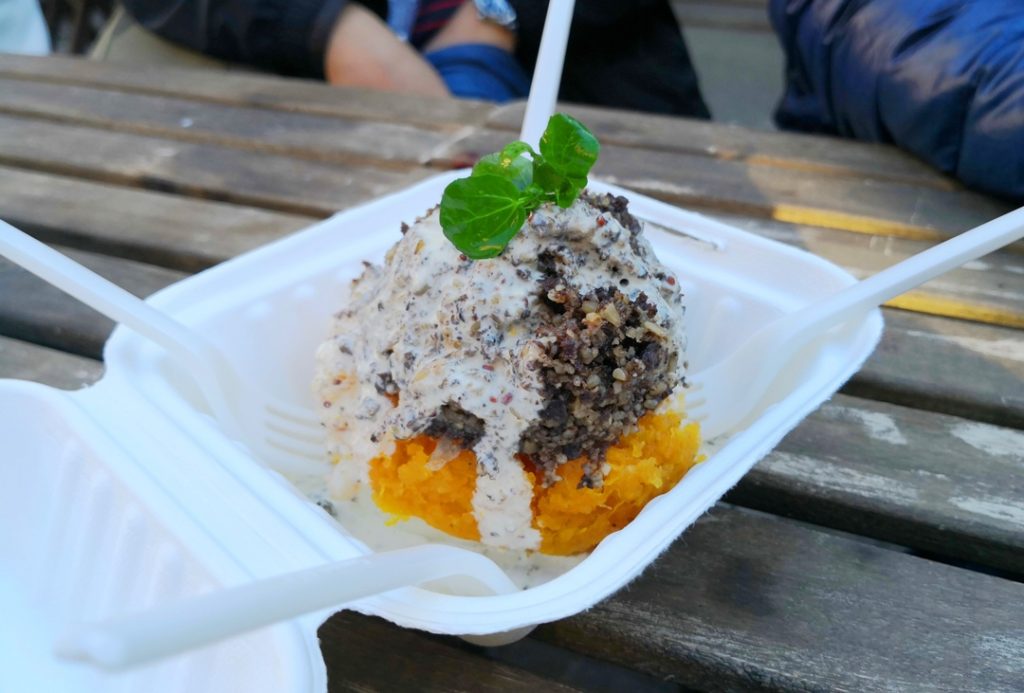 After this, Roy and Denise have to meet someone for dinner, so AJ and I went to continue our walking tour.
In the heart of Edinburgh's historic Old Town is Grassmarket, with lots of cobbled streets and little shops (and pubs!).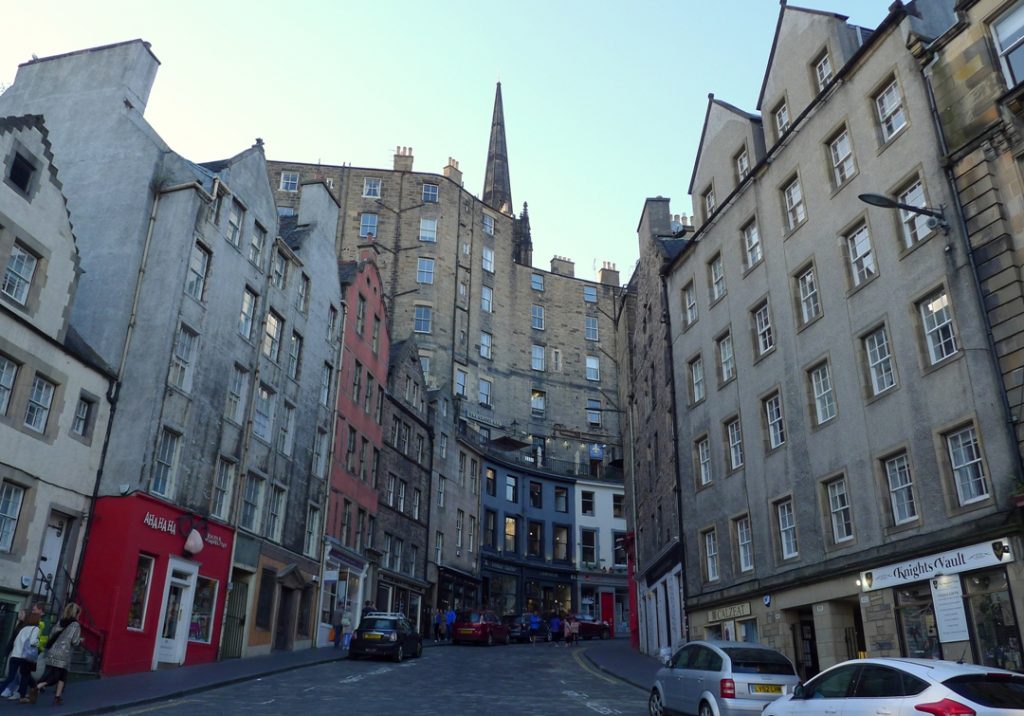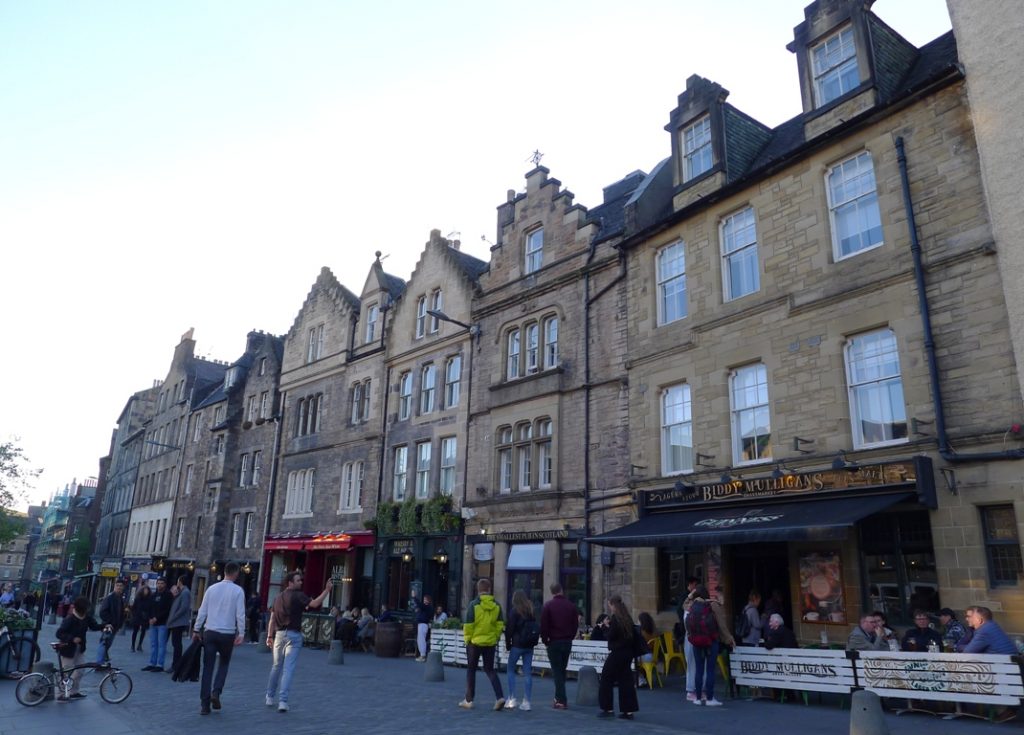 Our last stop was the Princes Street Gardens, the perfect place to rest our already tired feet!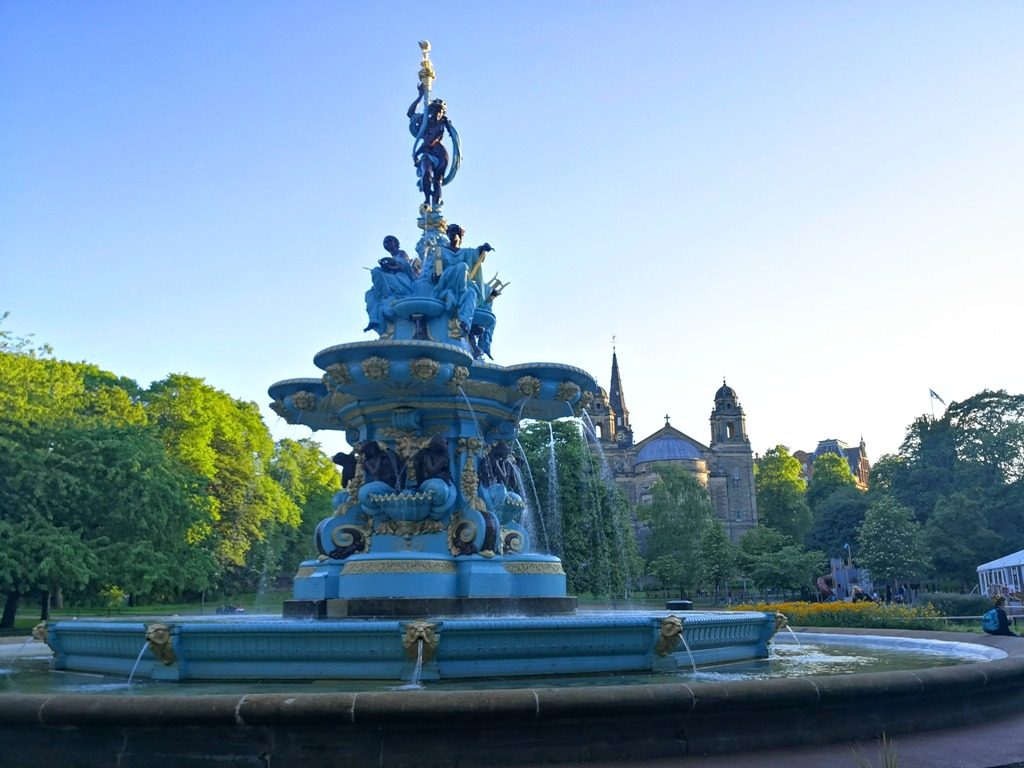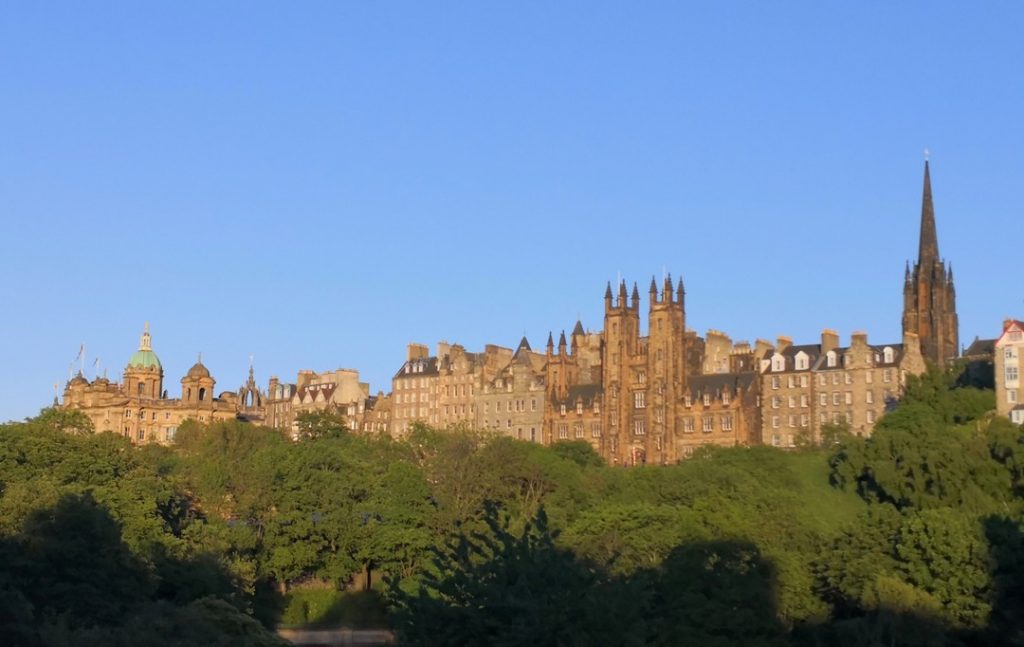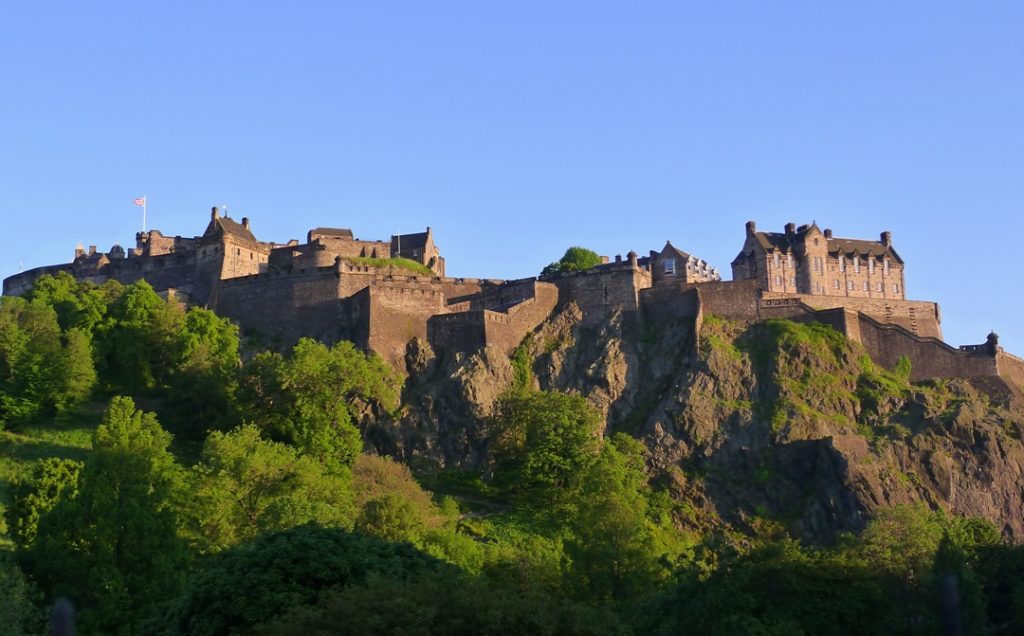 We waited for the night to finally settle in before we left the park. By then it was already past 8 p.m. and dinner was burger, hotdog and fries from Five Guys which is one of the few restaurants open at this already late hour.
It was quite a day, and writing about this trip now, it amazed me how we were able to cover all these places in one day! Sana magawa namin ulit ito in 10 years, hehe! I'd love to go back to Edinburgh and stay there longer next time. So many small museums to visit, and I'll probably take another chance at Arthur's Seat!
Up Next:  UK Adventure Day 6:  Our FREE Scottish Highlands Hairy Coo Tour