We were back at exploring London on our 4th day, and we have the whole morning until mid-afternoon for sightseeing before we depart for Edinburgh (pronounced "Edin-brah") in Scotland – by high speed train.
Since the St. George Wharf Pier was just a walking distance from Travelodge Hotel in Vauxhall (our home in the last 4 days), our group took the river bus operated by MBNA Thames Clipper (instead of taking the tube) going to Westminster. We used our Oyster Cards to pay for the fares.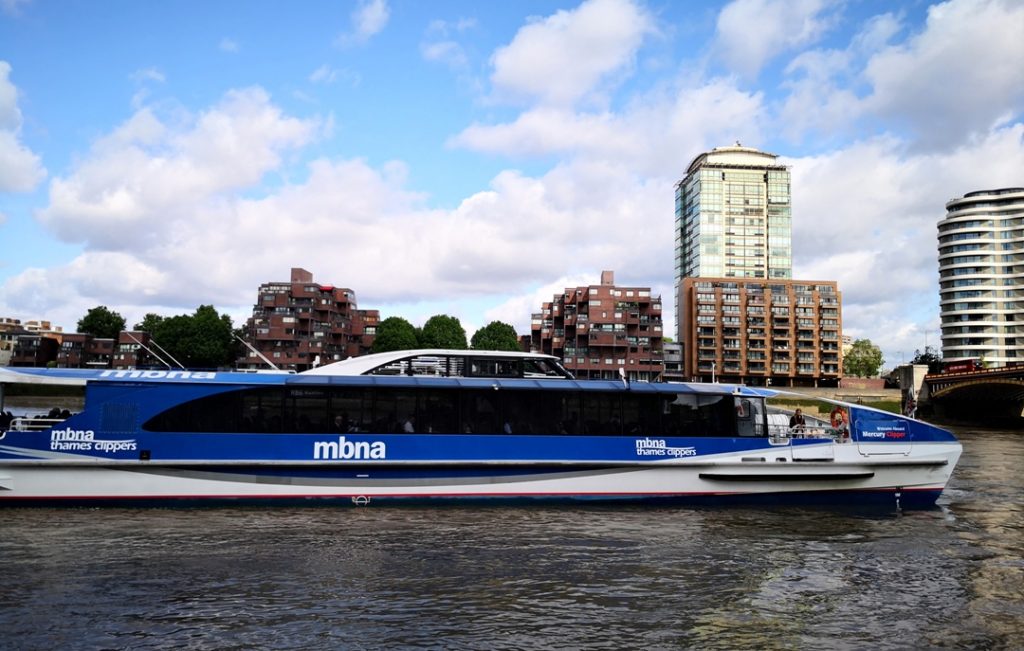 It's all our first time in a river bus and we all enjoyed it!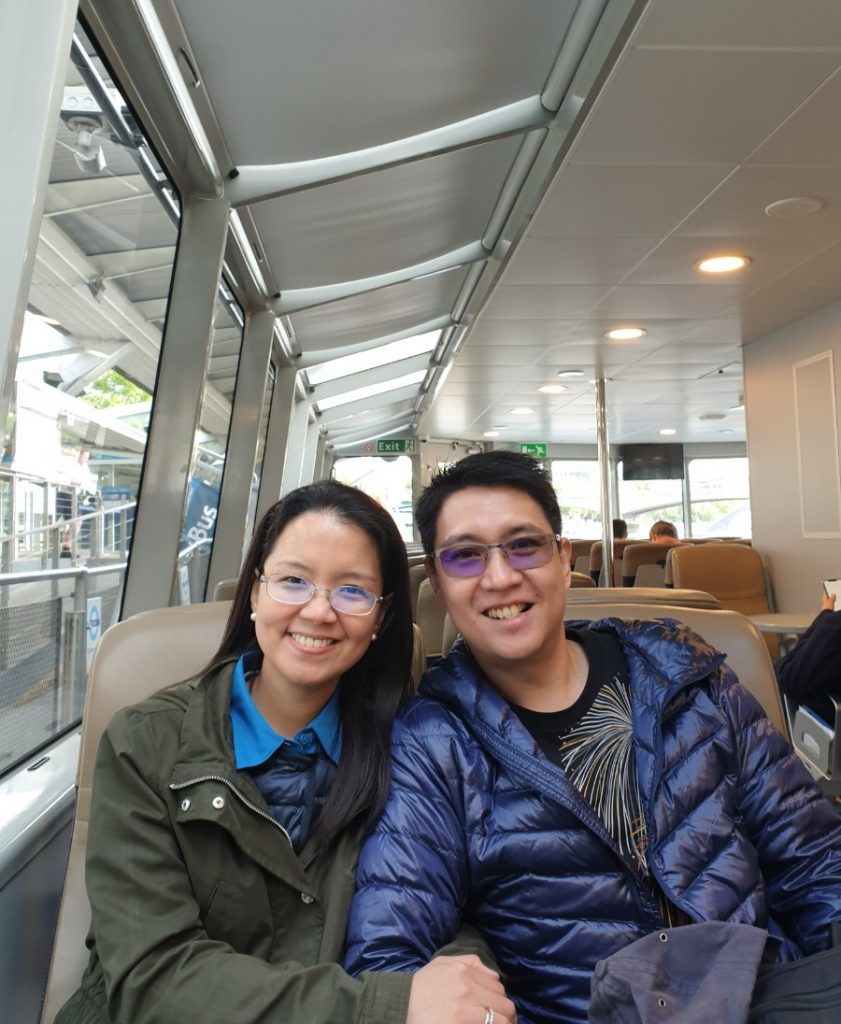 Turned out this river bus ride was our best chance of seeing The Parliament which is just next to the River Thames.
Our stop was at Tower Millennium Pier to see the Millenium Bridge and St. Paul's Cathedral.
However, the Millenium Bridge was under construction rin pala, so I was not able to take a good picture of us standing at the bridge, with St. Paul's Cathedral as our backdrop. Also, ang daming tao!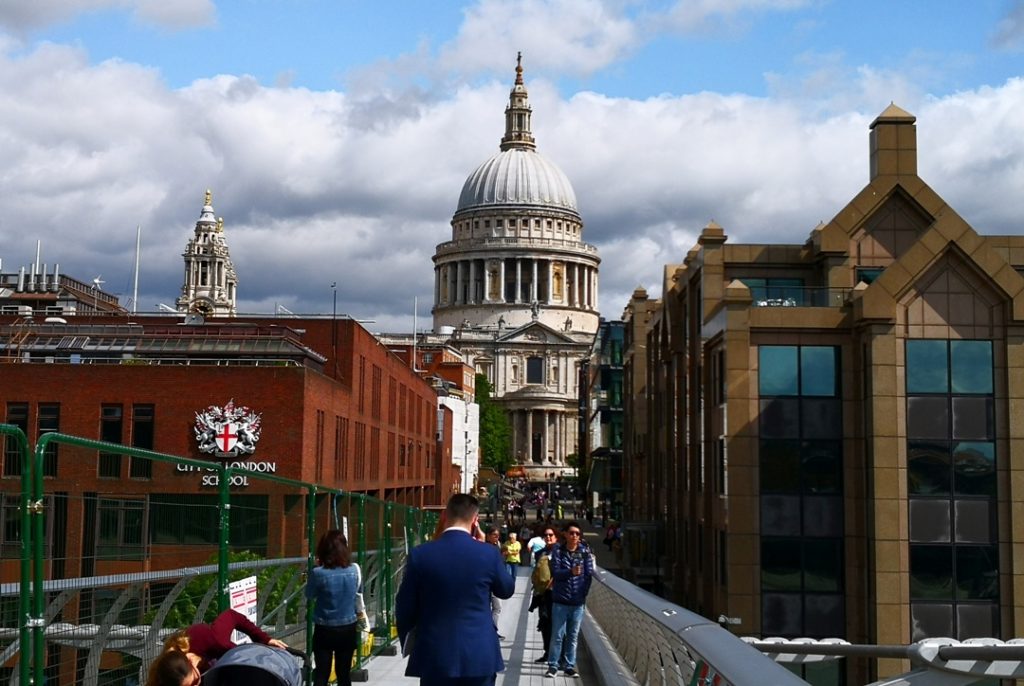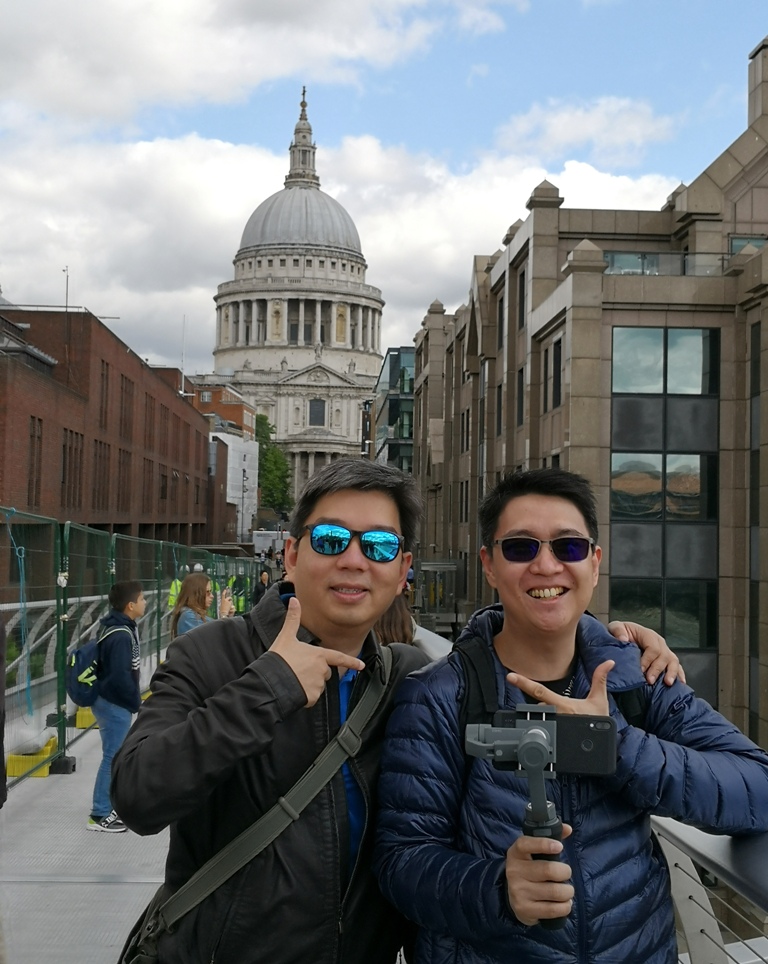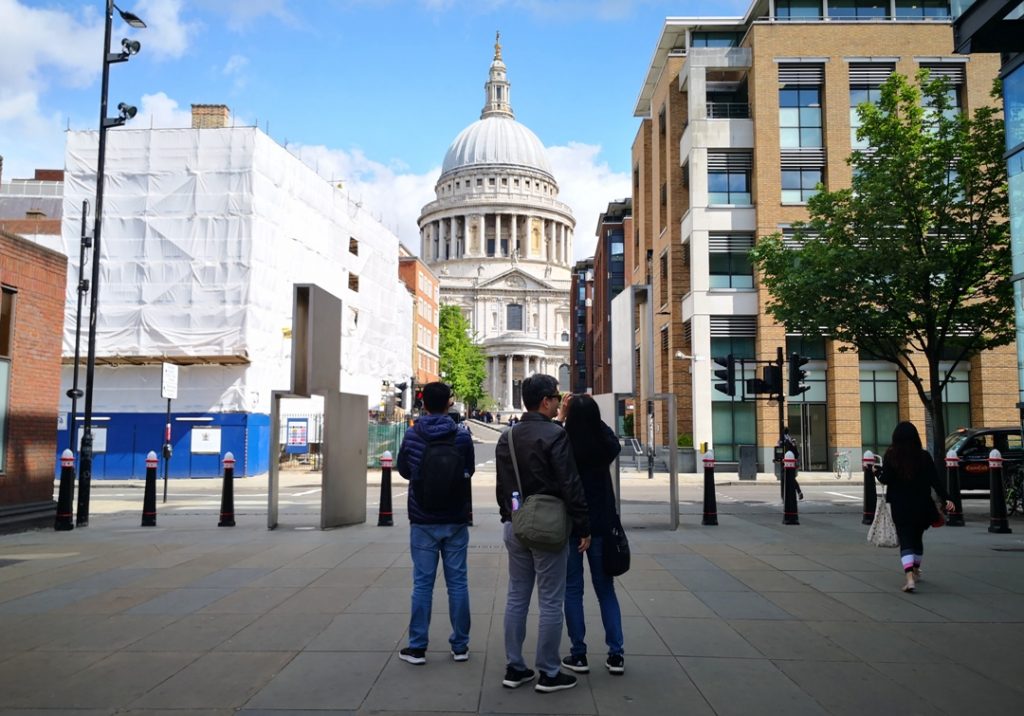 The cathedral is one of the most famous and most recognisable sights of London. Its dome, framed by the spires of Wren's City churches, has dominated the skyline for over 300 years (source).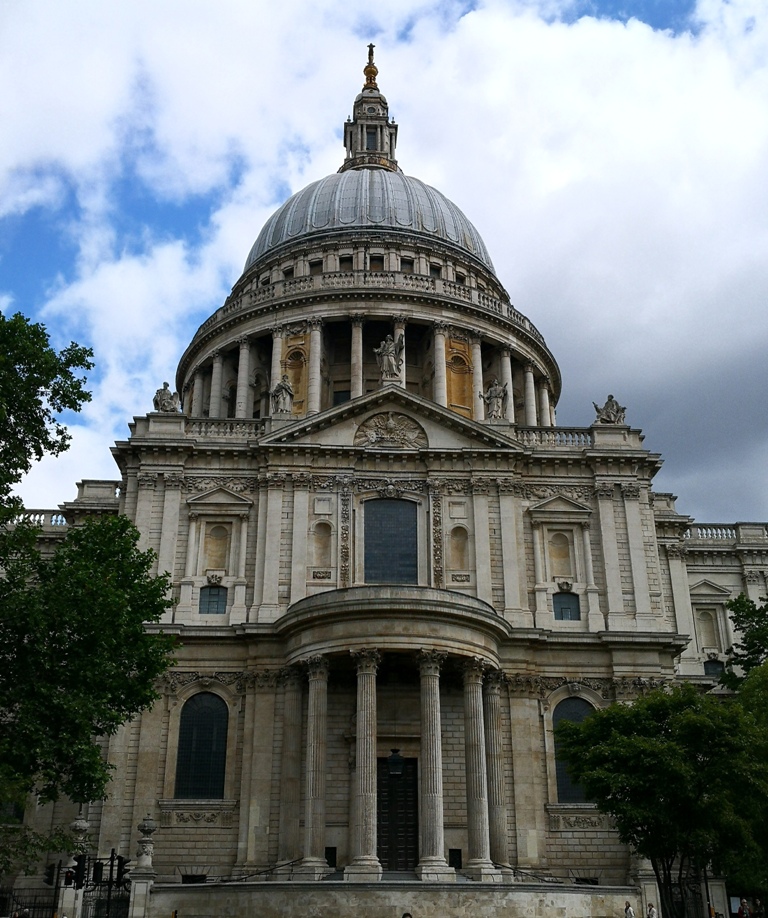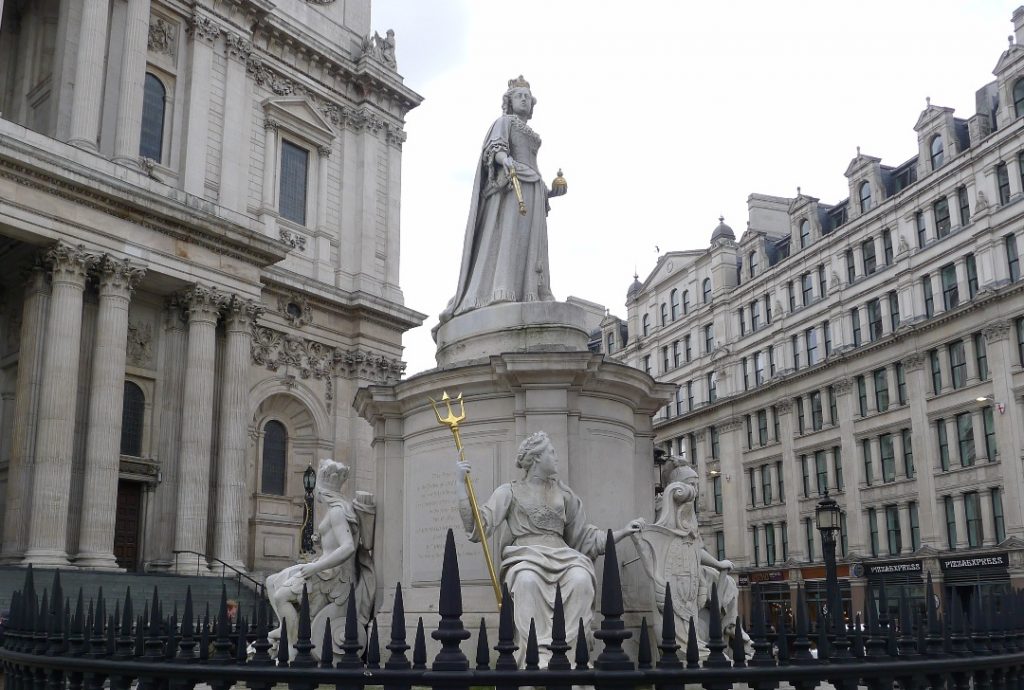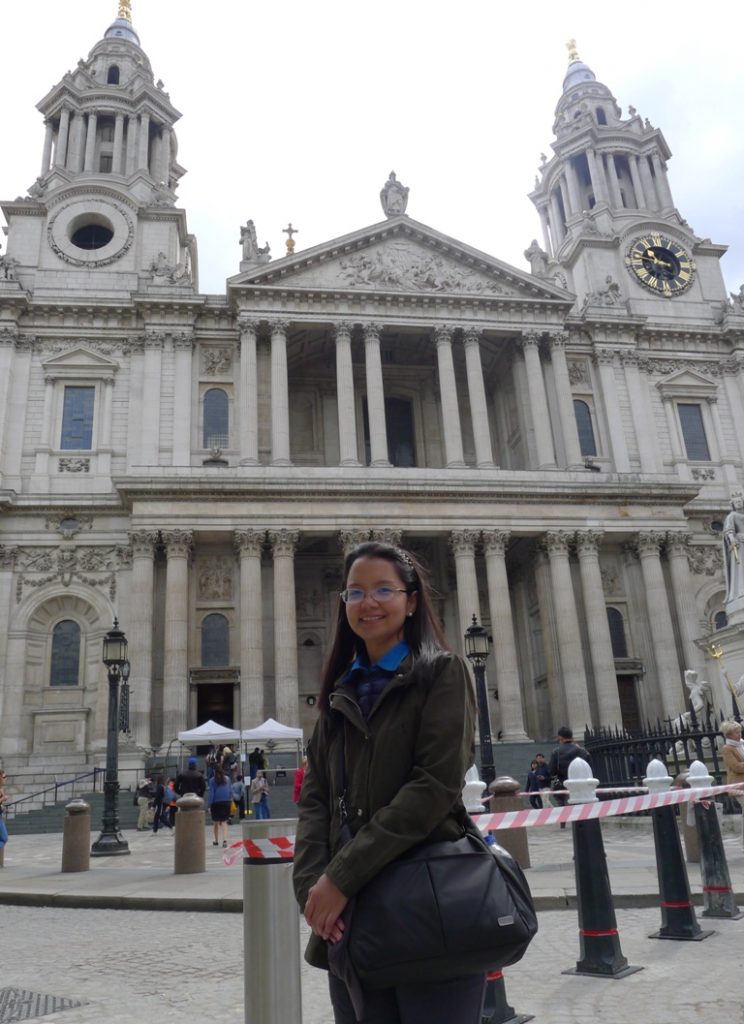 St. Paul is very special to me because I am a Paulinian from elementary to high school, so I consider this visit to the cathedral as one of the memorable highlights of our UK trip.
Next, we proceeded to our destination for the day: Covent Garden! It was a good long walk going there, but it was good exercise!
We had a grand time checking out the shopping halls, and enjoying the busy market vibe here!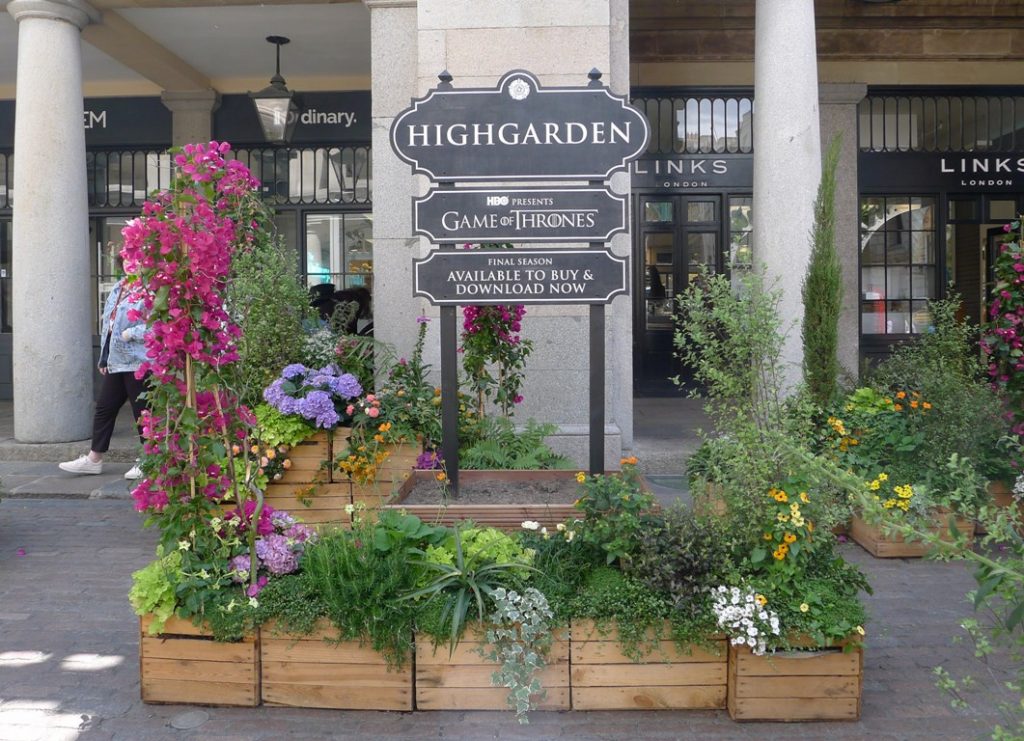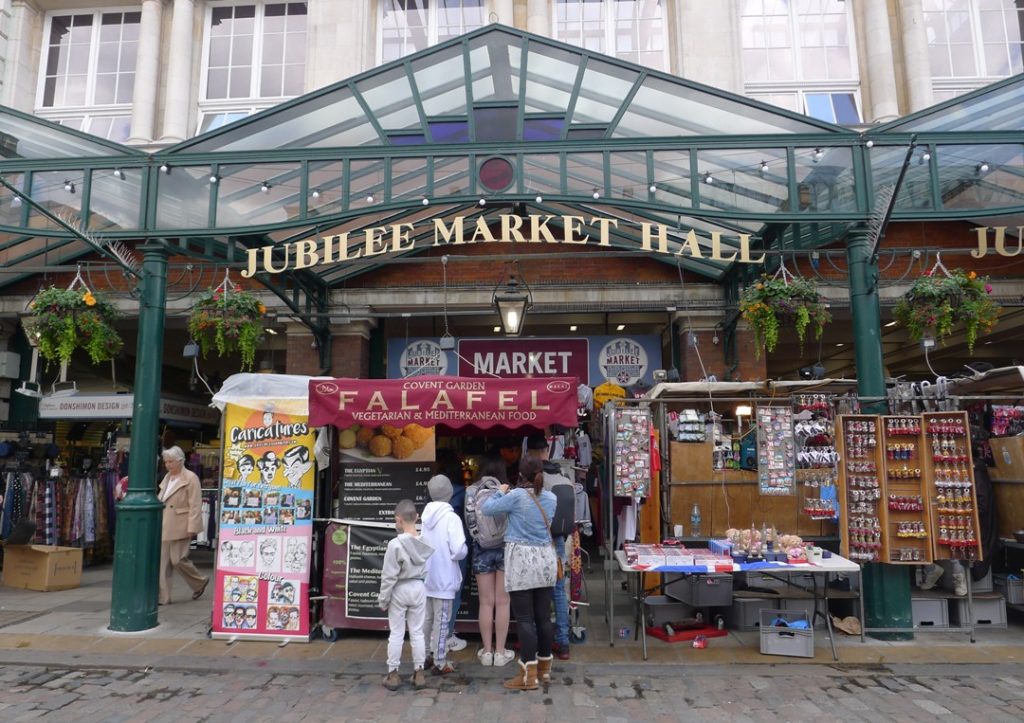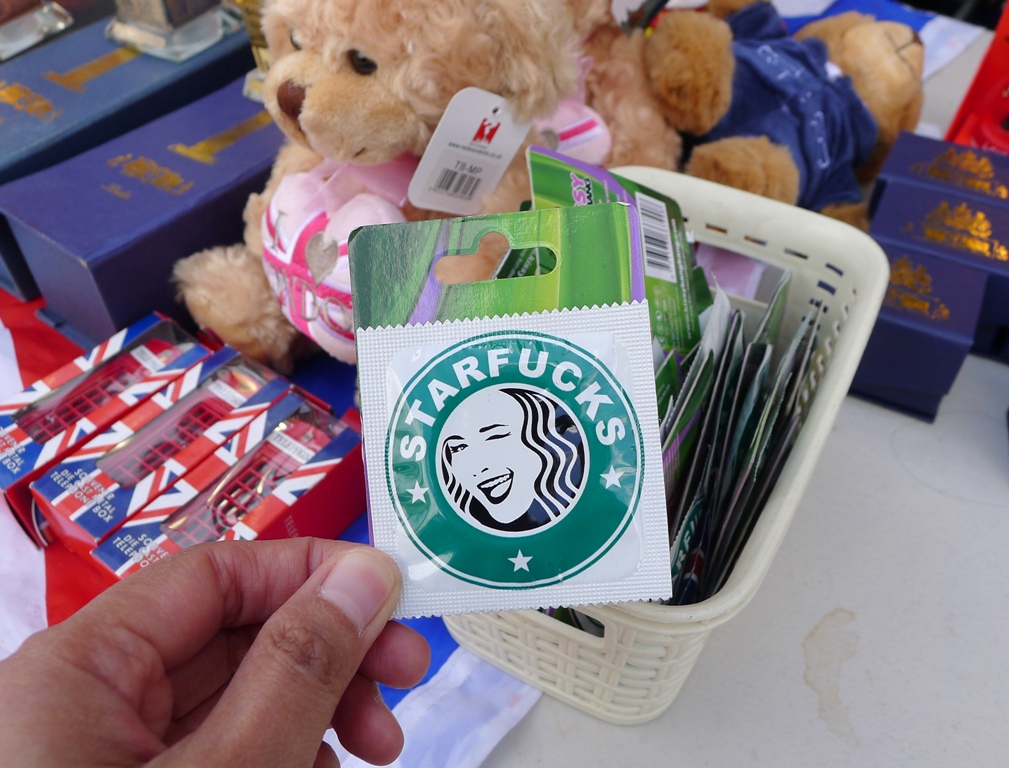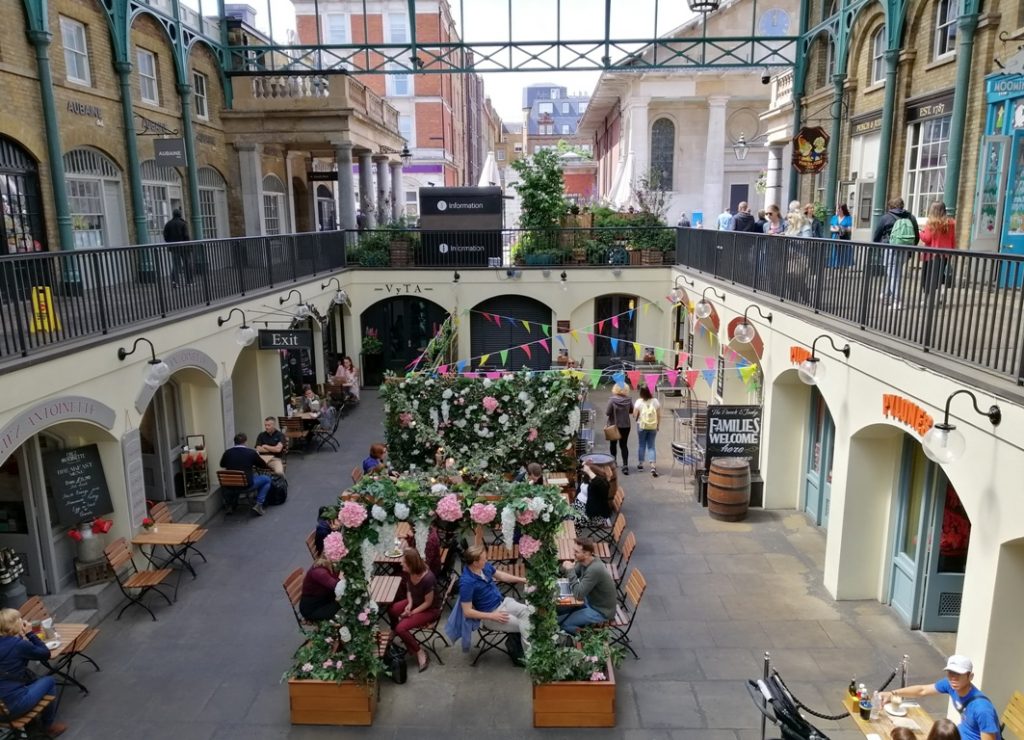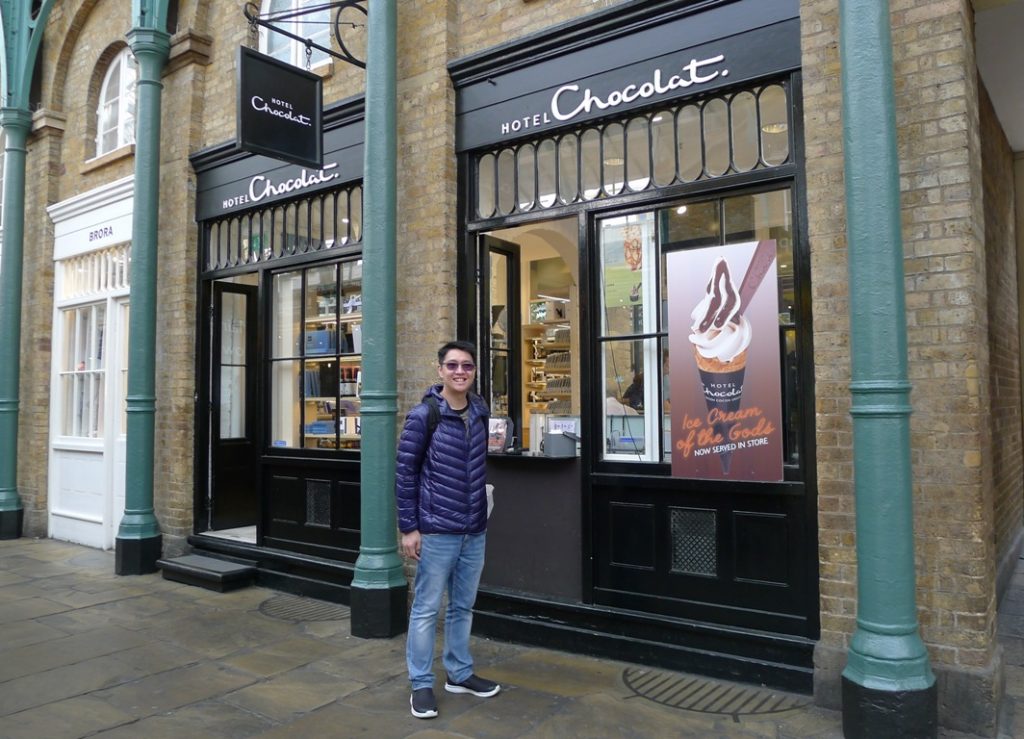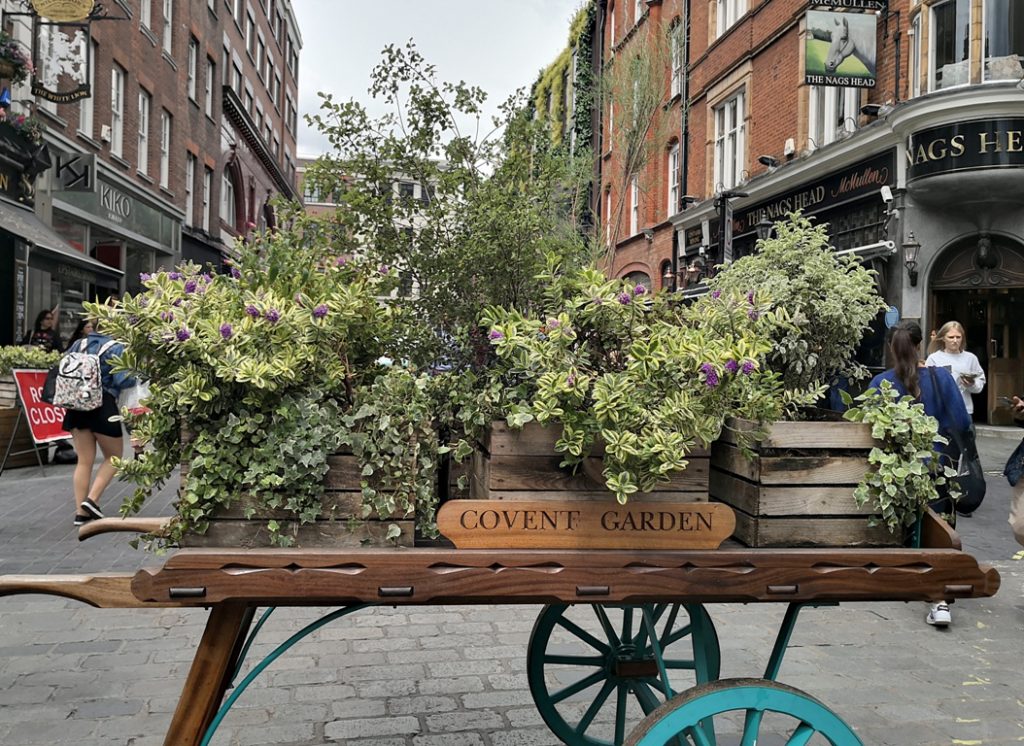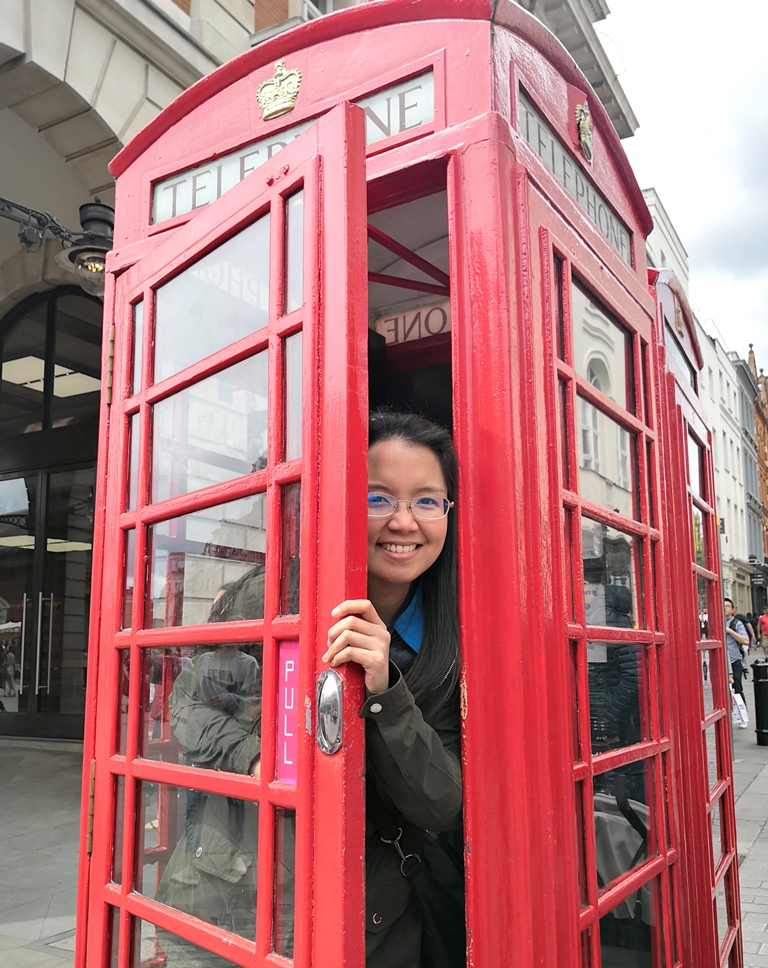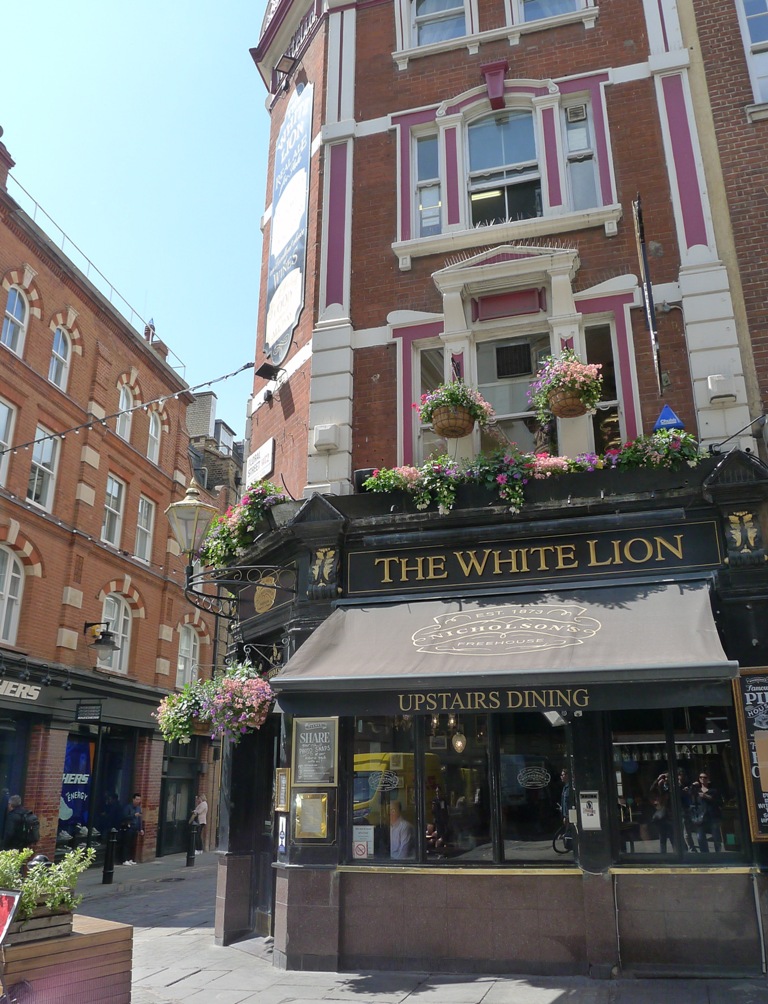 Of course, a trip to Covent Garden isn't complete without checking out Ben's Cookies! Yes, we were able to try it in London! So sarap and mahal but sarap pa rin, hehe!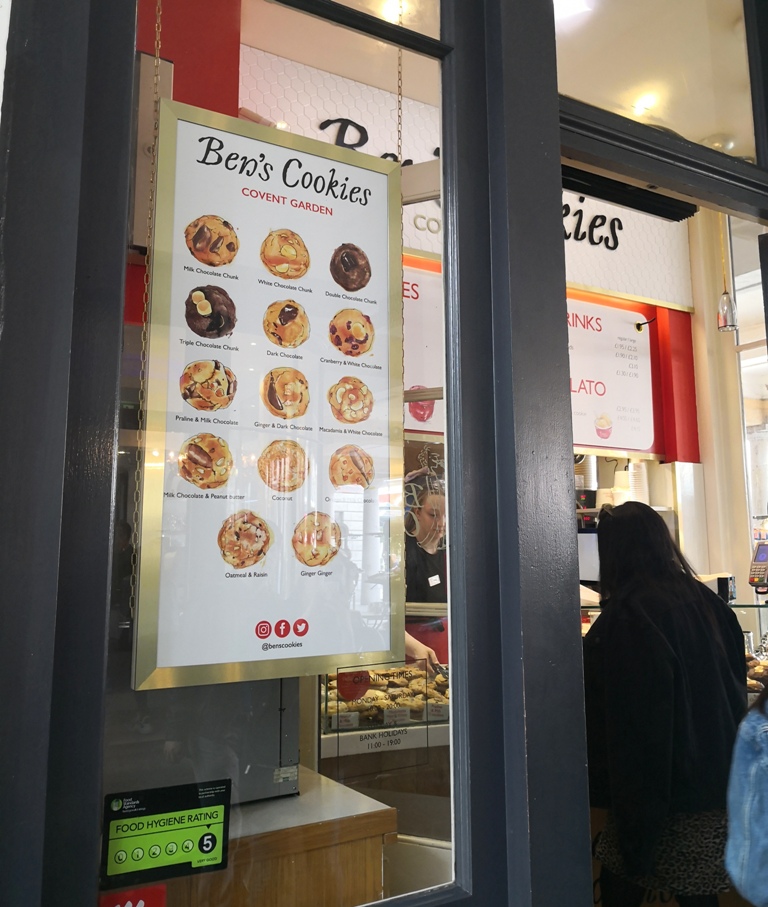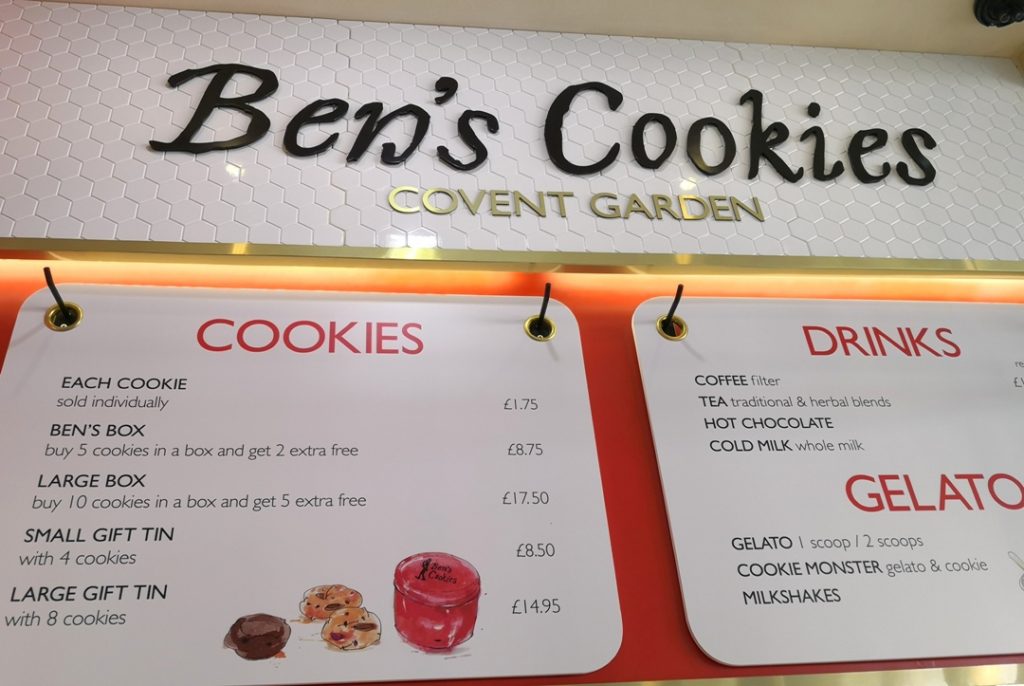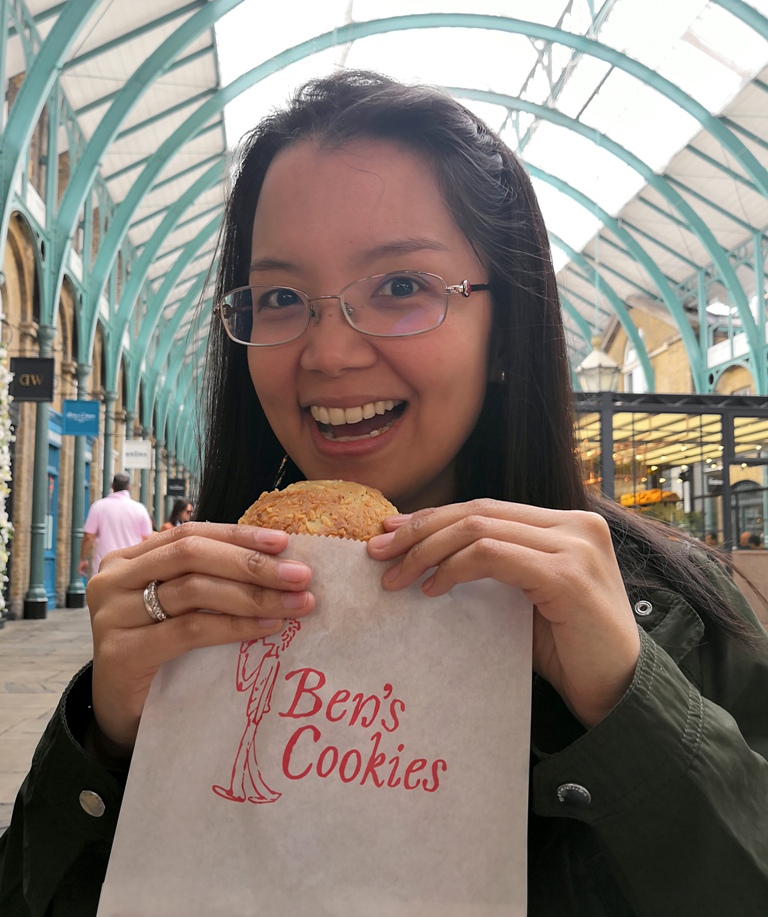 Covent Garden is a shopping district so there's many interesting shops to see along the way.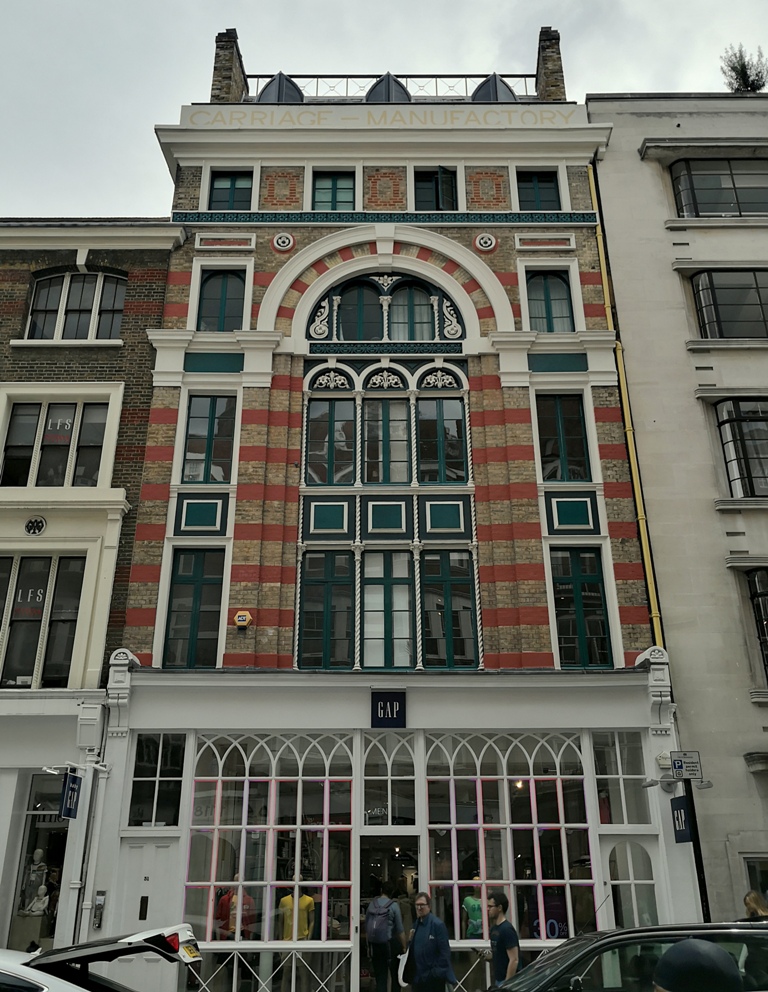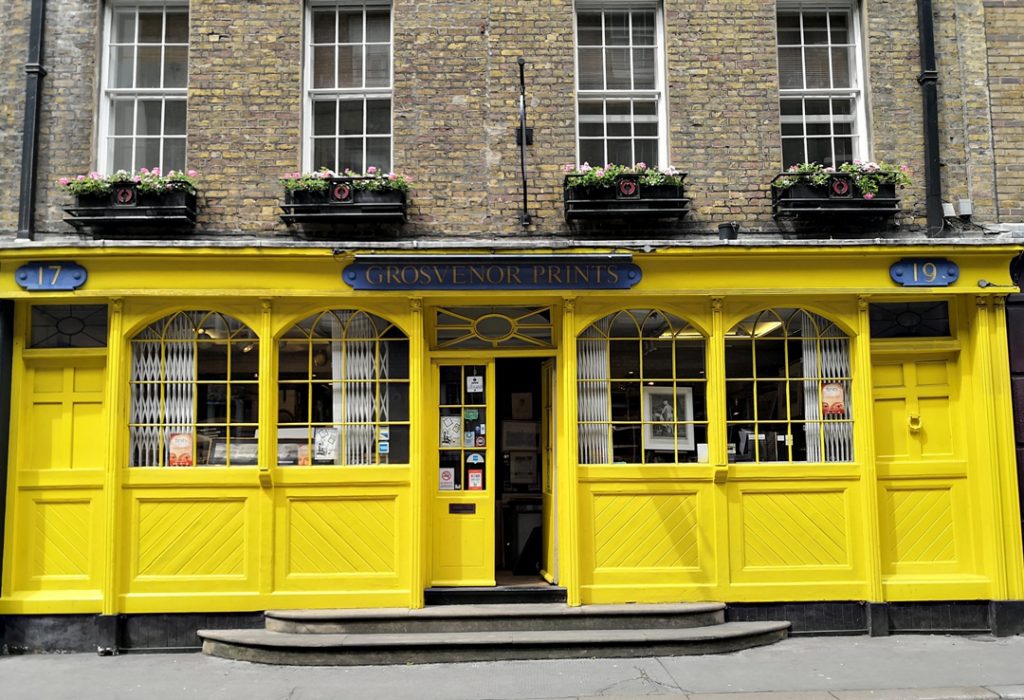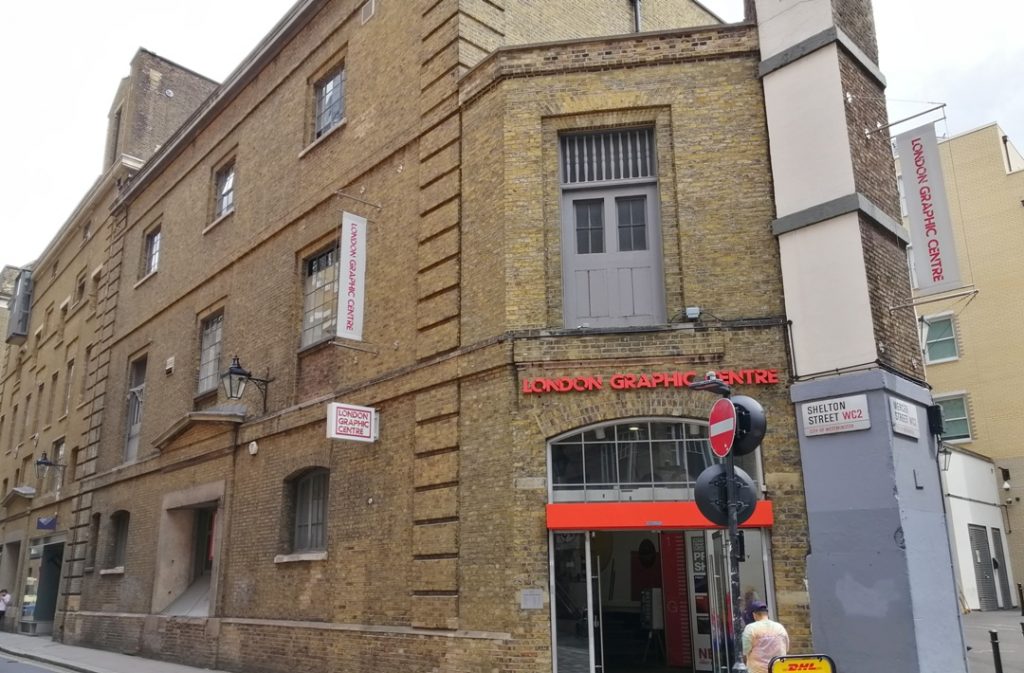 We walked towards the Seven Dials, a road junction in Covent Garden where seven streets converge. At the centre of the roughly circular space is a column bearing six sundials, a result of the column being commissioned before a late-stage alteration of the plans from an original six roads to seven (source). In Terry Pratchett's 2012 novel Dodger, Seven Dials is the setting for much of the action and where the eponymous hero lives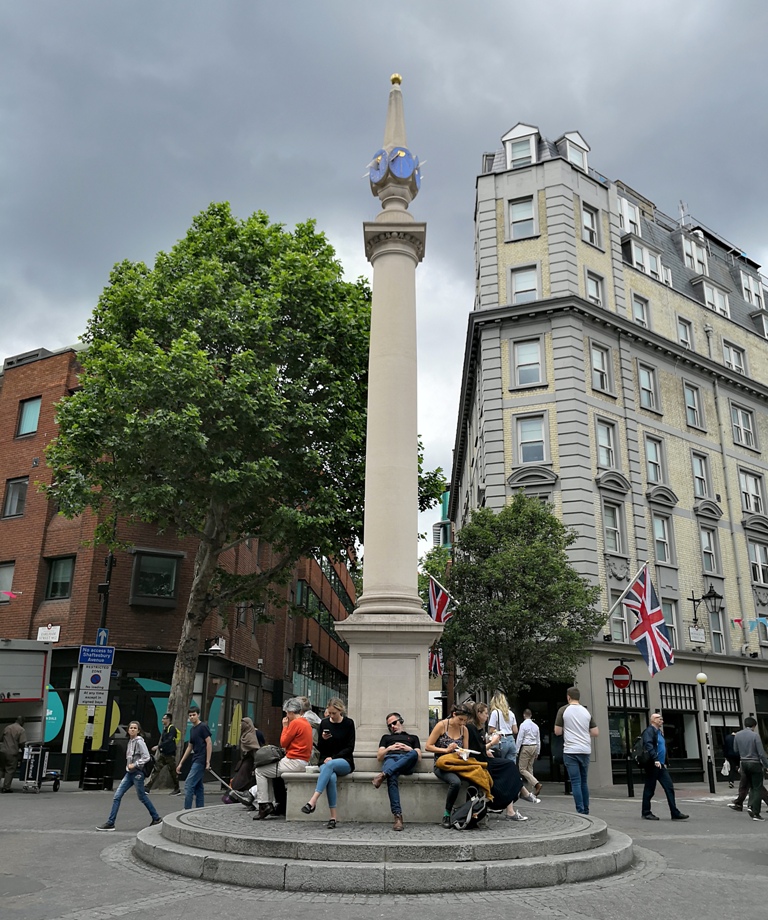 The Cambridge Theatre (where 'Mathilda' is currently playing) is just on a corner site facing Seven Dials.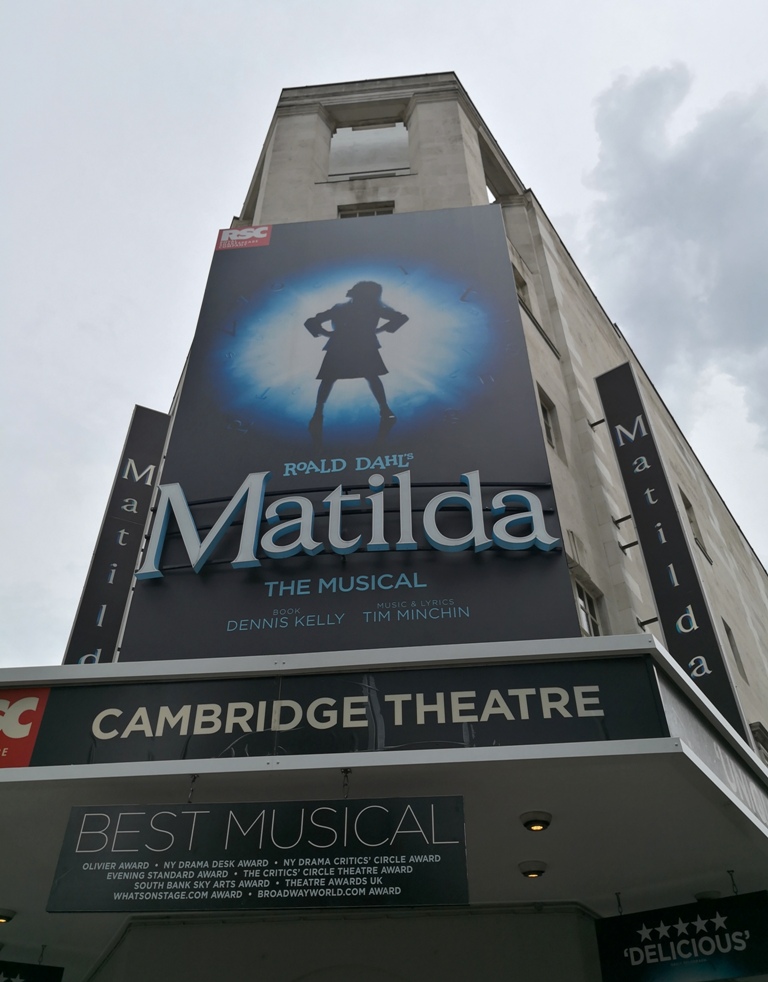 We also passed by the Palace Theatre, where 'Harry Potter and the Cursed Child' is playing. It's a two-part stage play that you can watch on the same day, or at different dates. You can also opt to watch just one part (because the tickets are sold separately for the two parts). We checked the available play dates that week with our schedule and sob, they didn't match!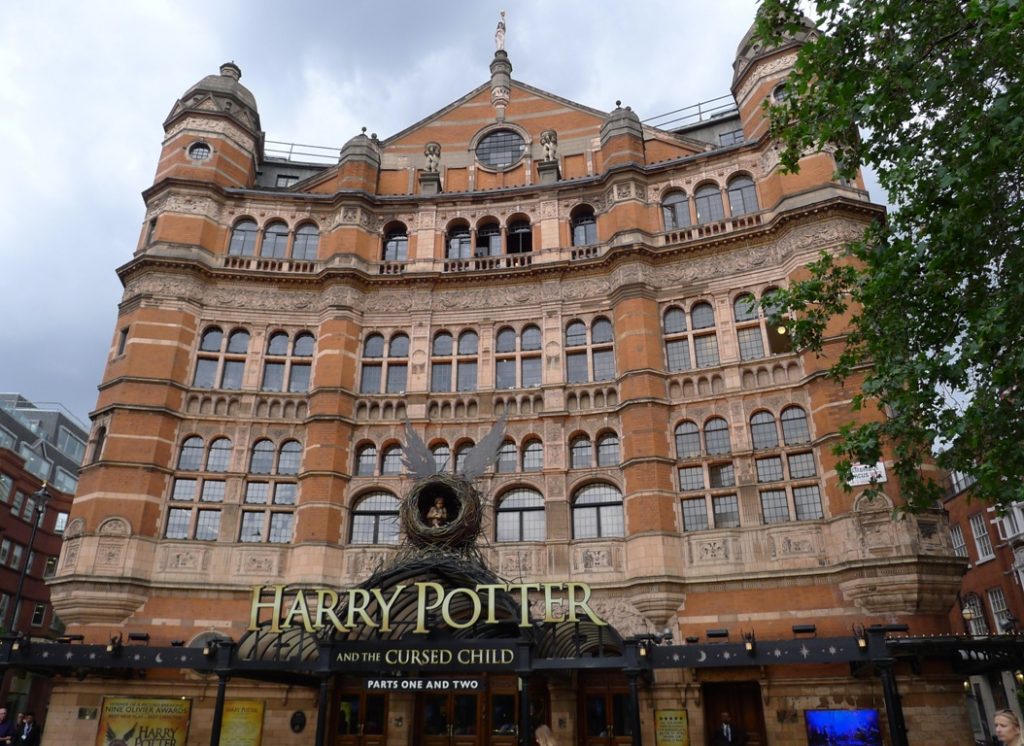 Our last stop at Covent Garden was Neal's Yard, touted as London's best kept secret because it is tucked away in a little corner of Covent Garden.
The clue, though, is this blue shop 'Neal's Yard Dairy' that sells the finest cheese from creameries and small farms from Britain and Ireland.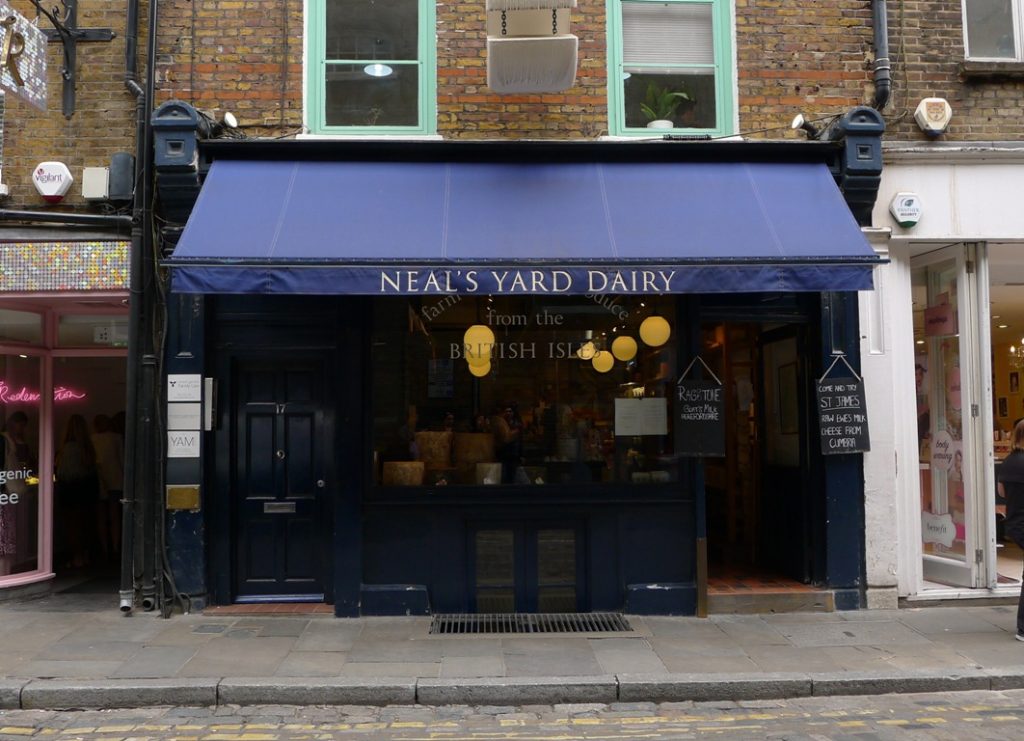 Just next to it you will see this building with a big Neal's Yard signage.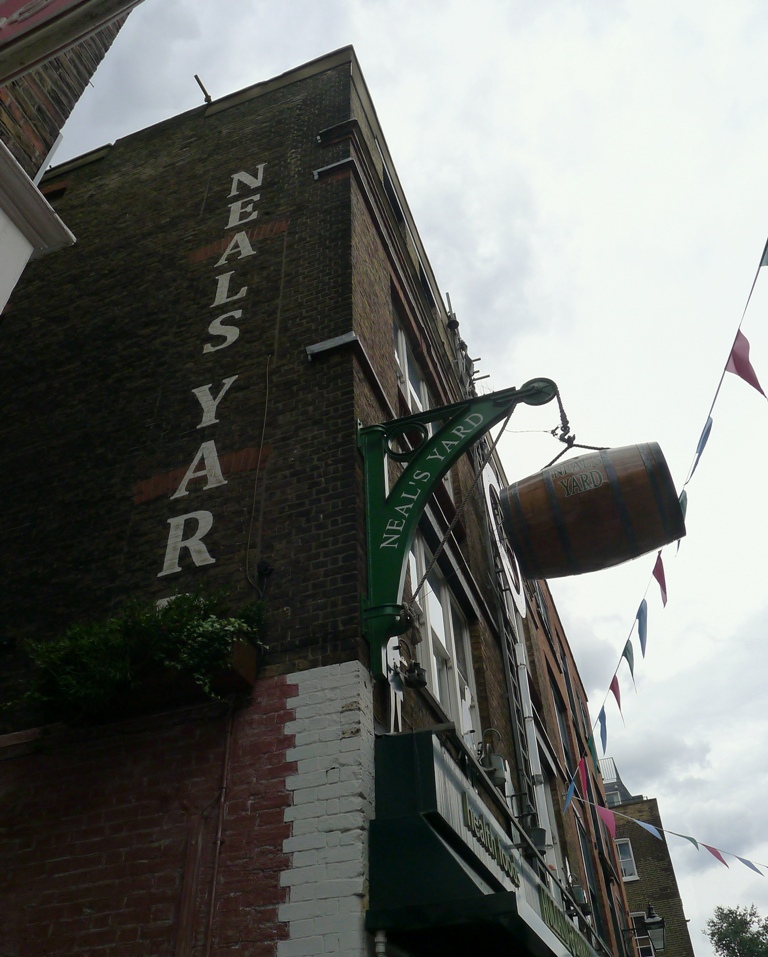 Inside you will find a colorful courtyard where the iconic Neal's Yard Remedies and their equally popular Therapy Rooms are located.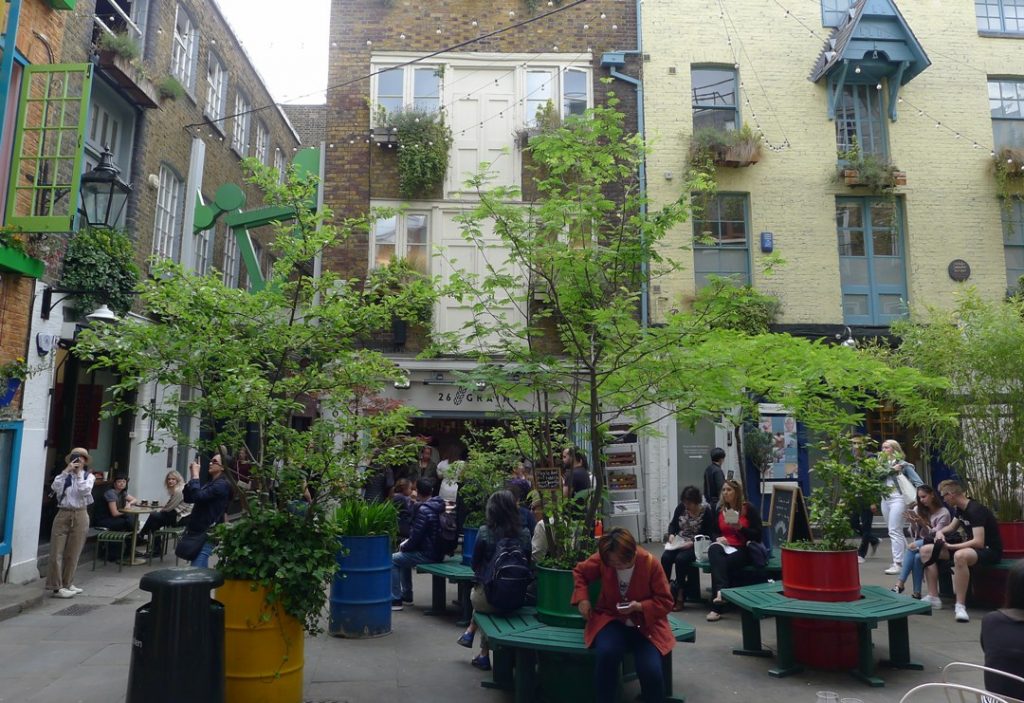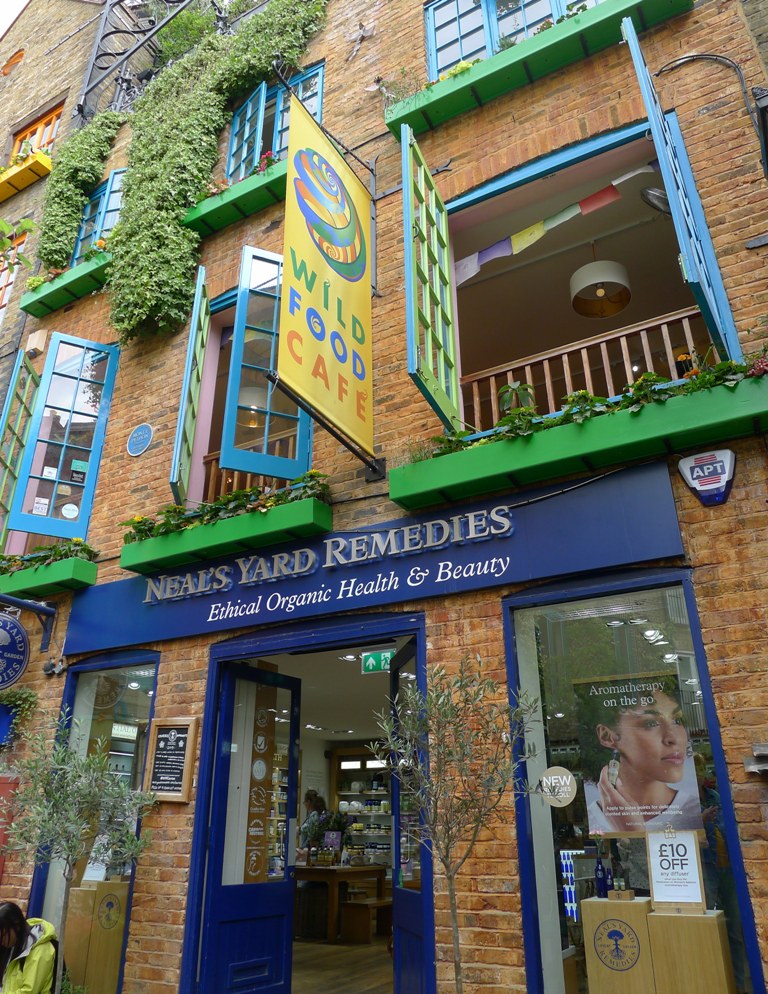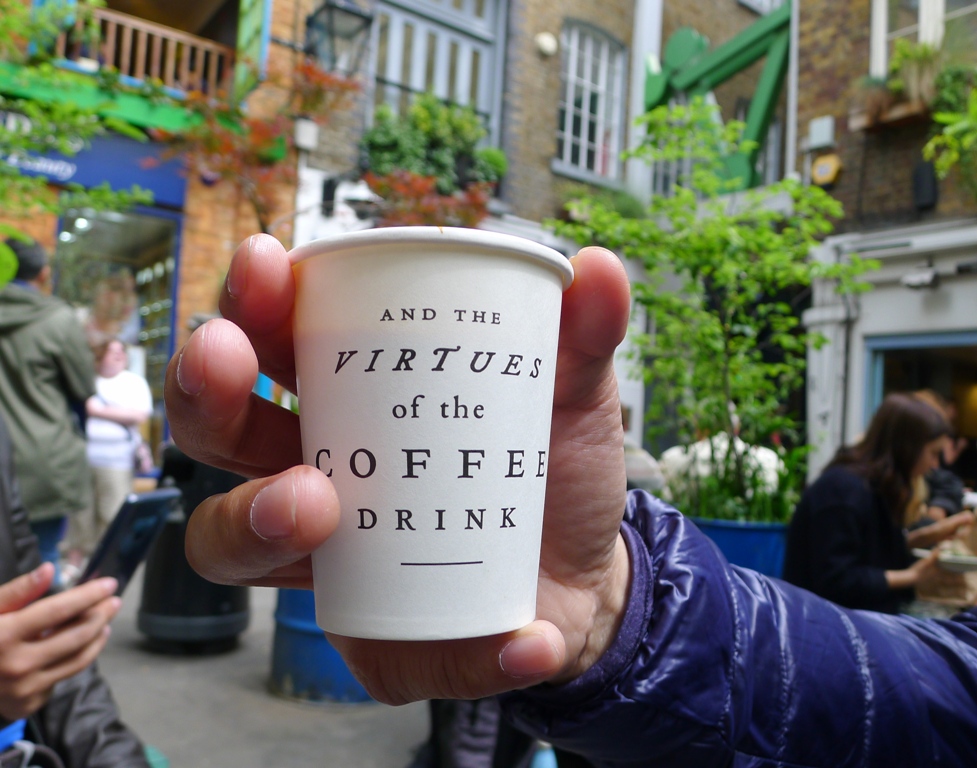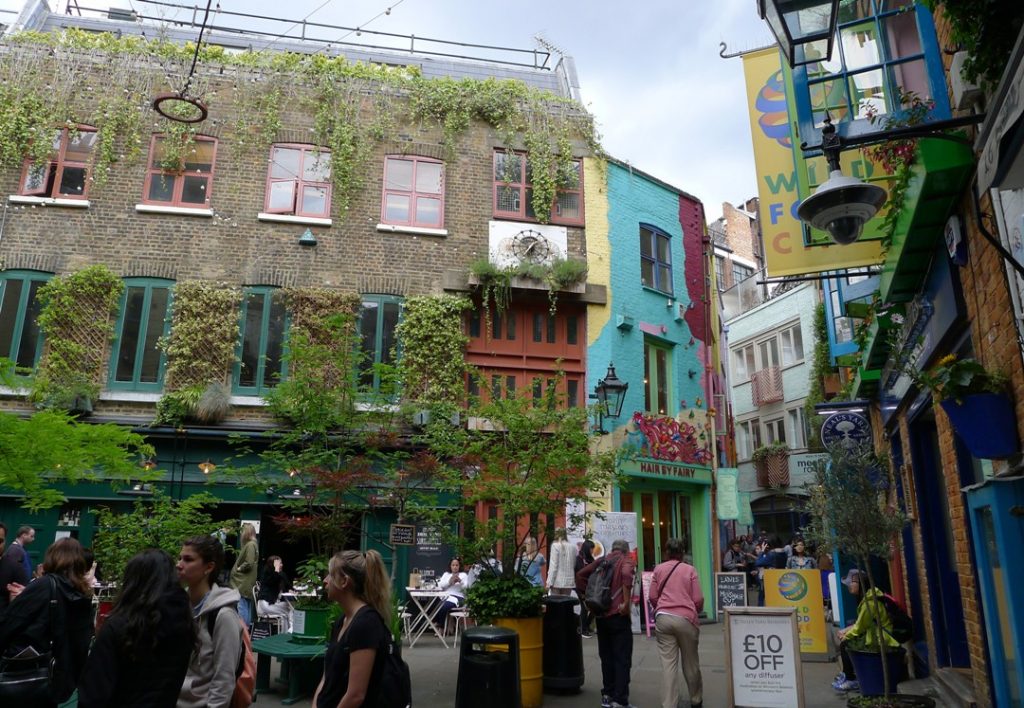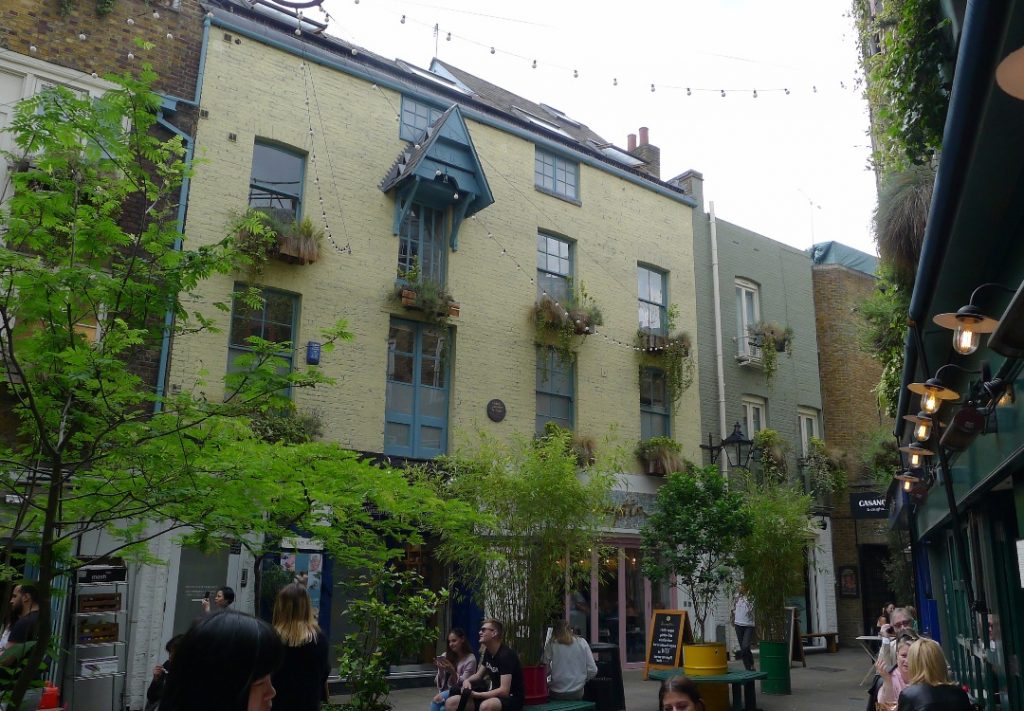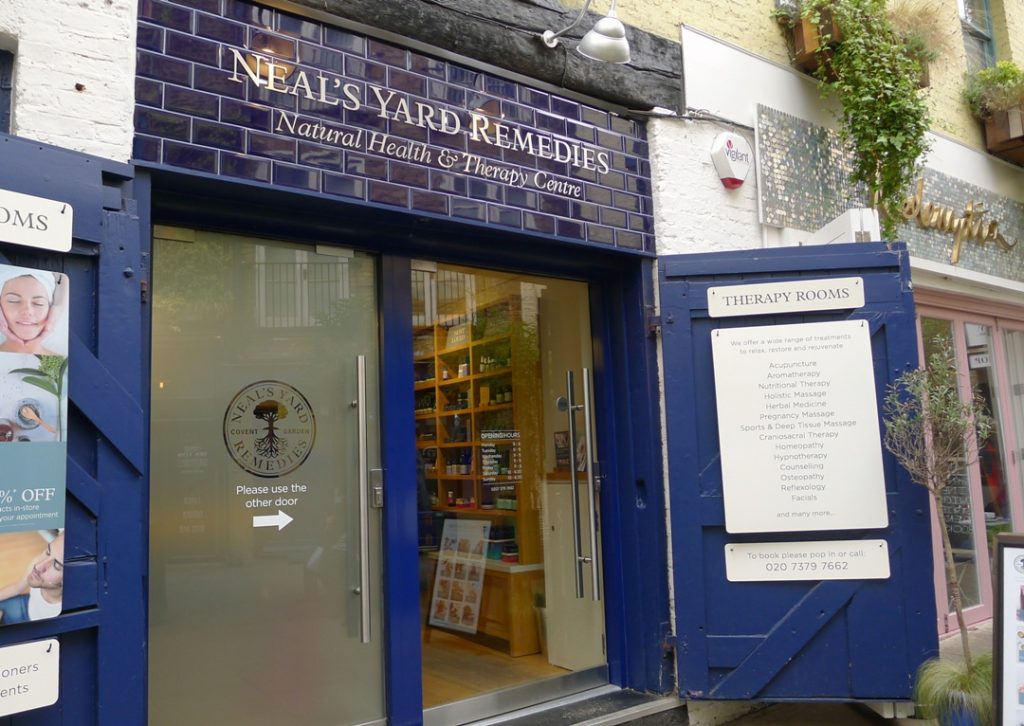 After Neal's Yard, it was time to head back to the hotel to get our stuff, and then take the tube to London King's Cross Station for our 6 p.m. train ride to Edinburgh – the heart of Scotland!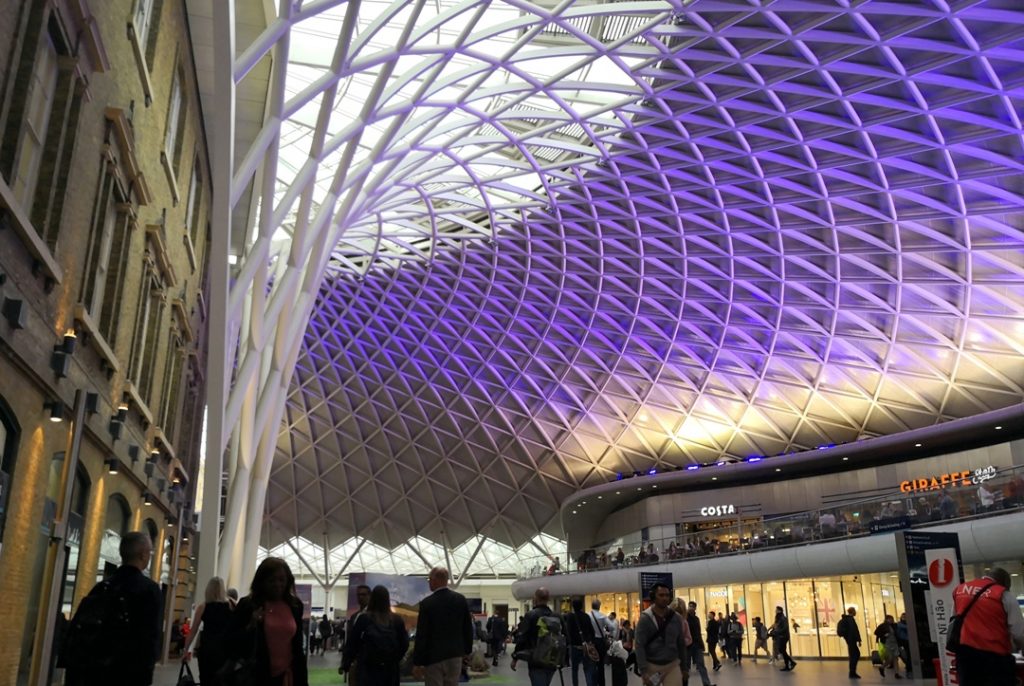 London King's Cross Station is also an attraction itself, and is a holy grail for Harry Potter fans like me and Denise because this is where you will find your way to Hogwarts – at Platform 9 3/4!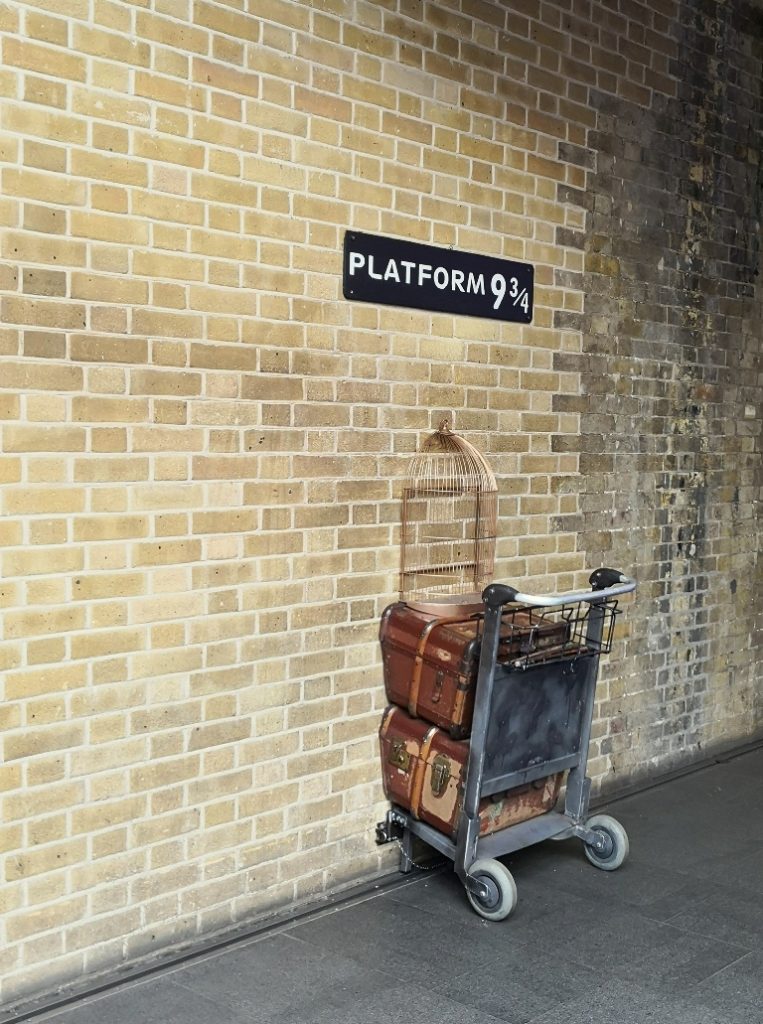 This long line is for HP fans and tourists wanting to have their pictures taken at Platform 9 3/4.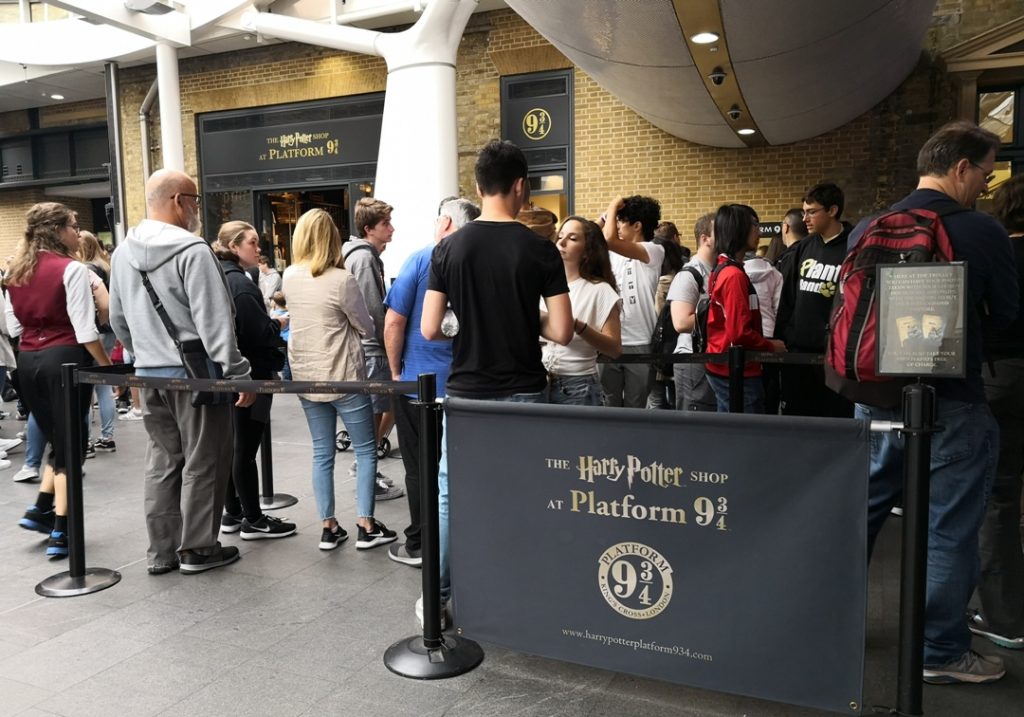 We also checked out The Harry Potter Shop.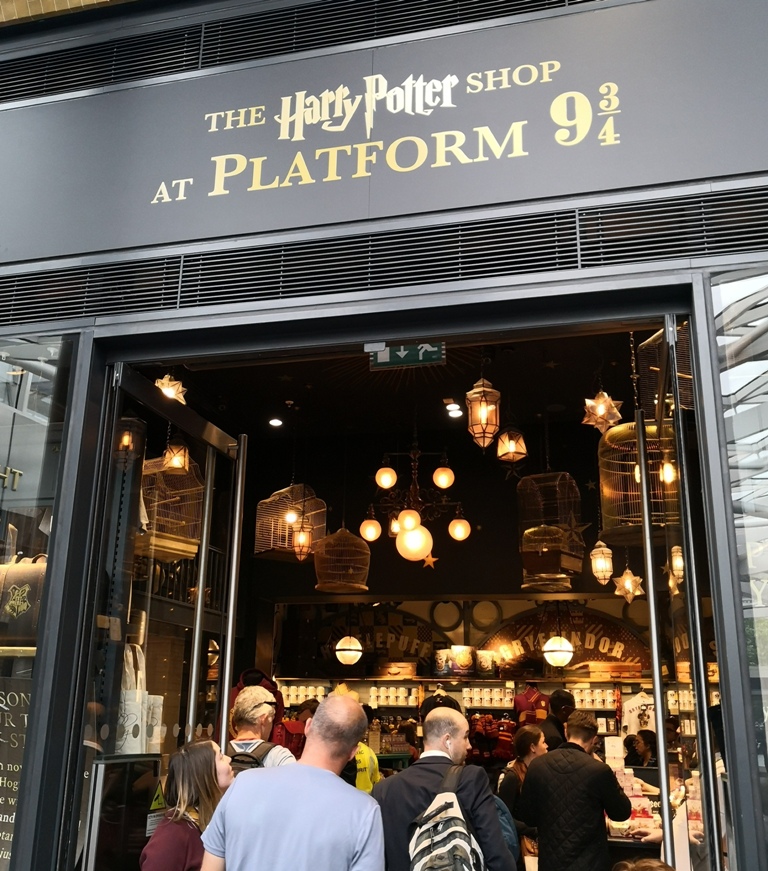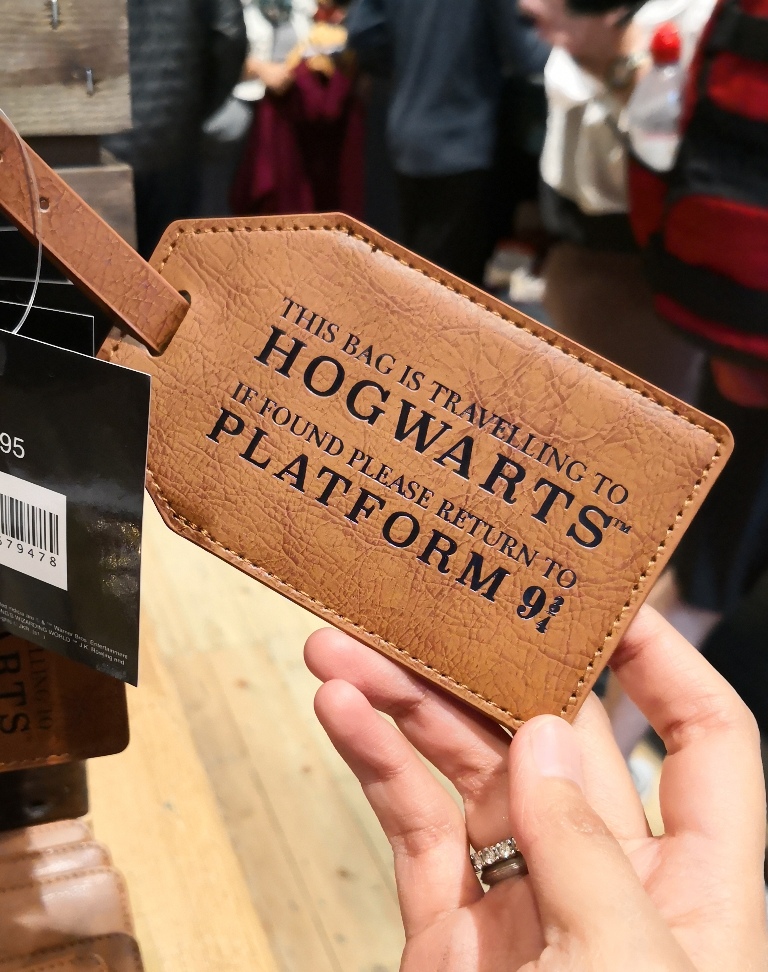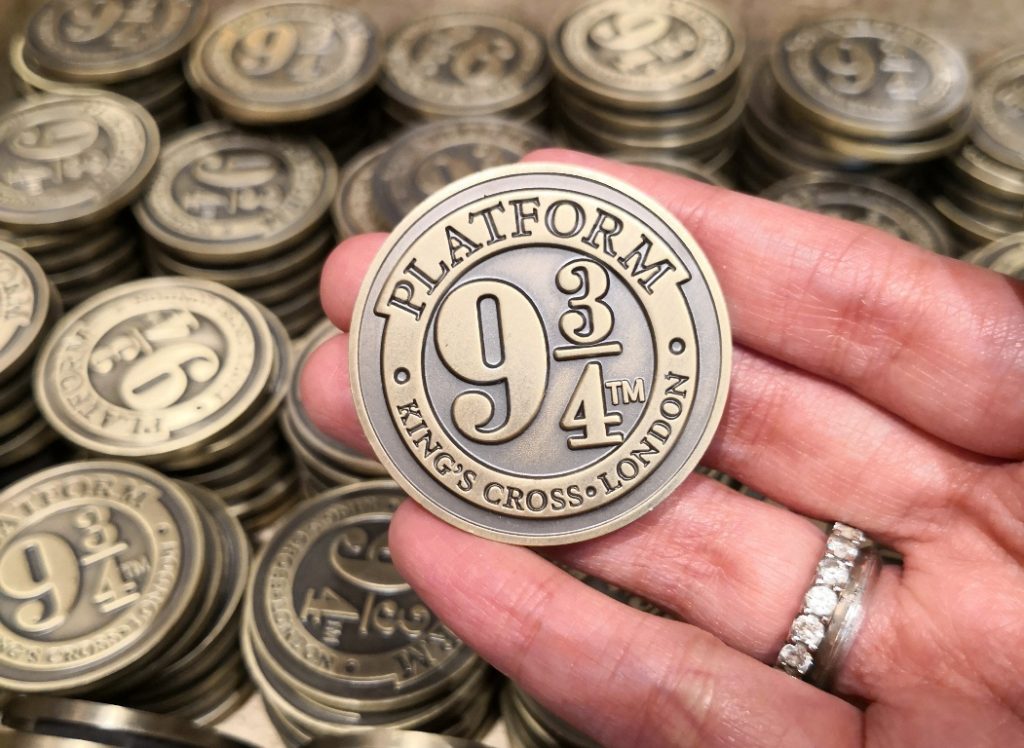 Found a couple of nice stuff inside (though nalula ako sa dami ng merchandise!). I didn't buy anything yet because we can always go back here after Edinburgh. Our group booked Travelodge Central King's Cross for our return trip to London and the hotel is just a walking distance from King's Cross station. This "holding back" later turned out to be a big pagsisisi because when we got back from Edinburgh, the lines to the both the shop and Platform 9 3/4 tripled! Nakakapanghinayang pumila, sayang ang oras. So in short, I wasn't able to have my picture taken there and buy a souvenir from the shop.
Anyway, I digressed. Our train tickets to (and from) Edinburgh were booked in advance via Trainline. I opted for the cheapest route and yung nakuha ko pala na route going to Edinburgh was a bit long. The trip was timed for 5 hours and 15 minutes, with train transfer at York Station. No complaints, though. We enjoyed the high speed train ride so much! The scenery we saw along the way were the bonus treats of this ride.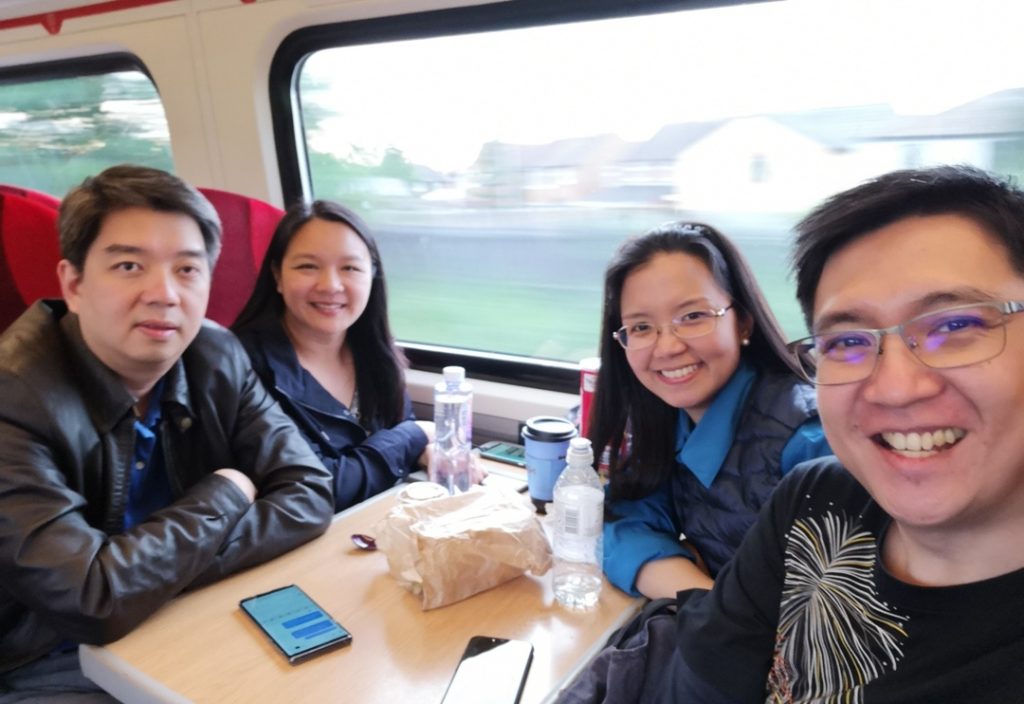 We were not prepared for the cold at York! Super duper ginaw, I don't know how the lady at my back was able to keep warm with her skirt. Take note that it was already 8:32 p.m. there and ang liwanag pa!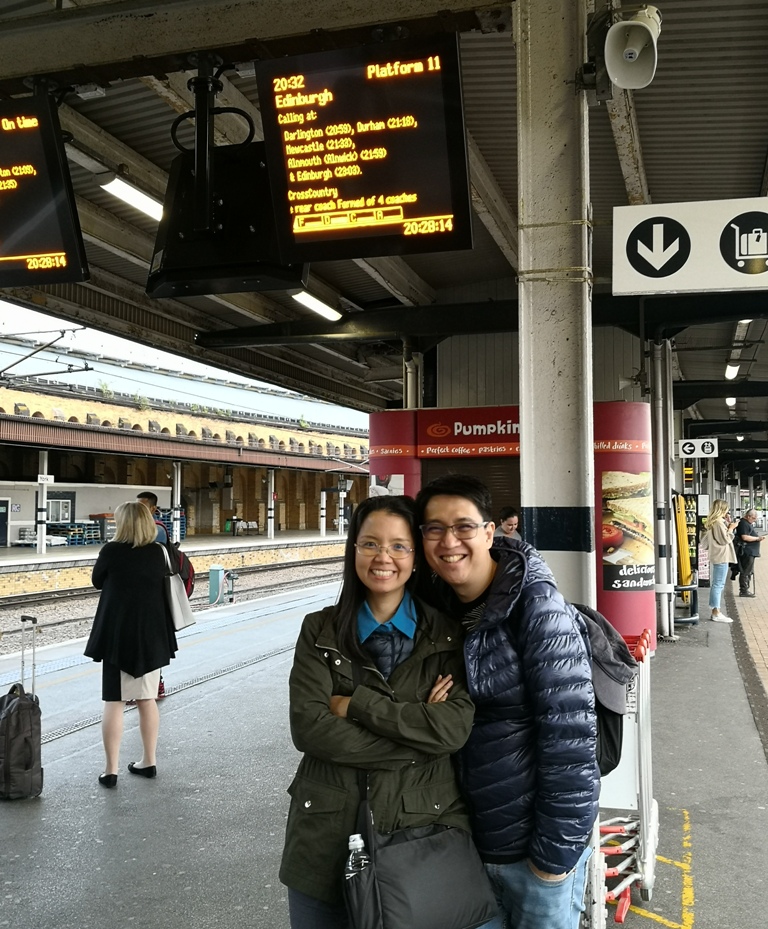 Arrived at Edinburgh Waverley Station at past 11 p.m. and not only was it super cold there, it's raining a little too. Thankfully, Travelodge Central Prince Street was just a few blocks away and we made it there without getting lost.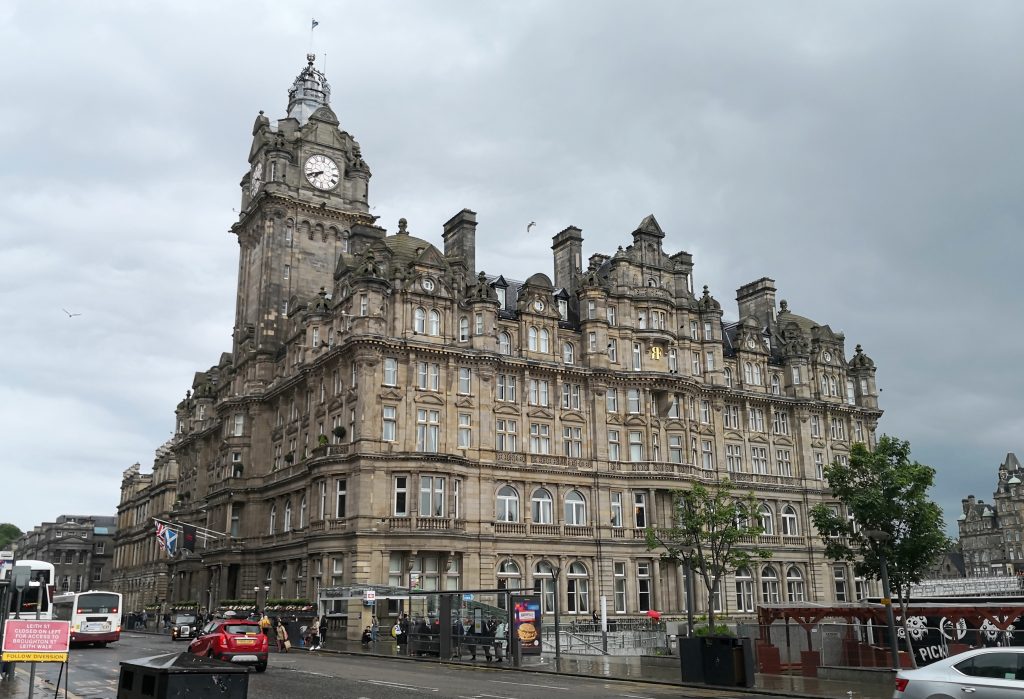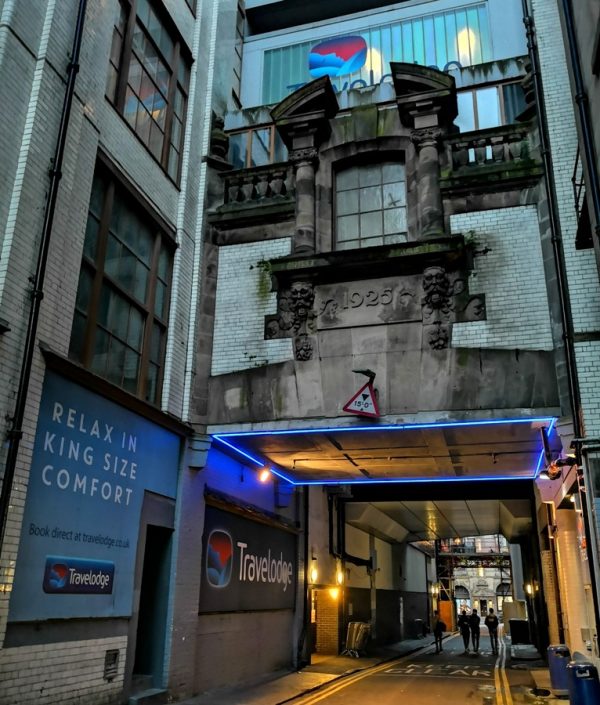 So happy to have arrived safe in Edinburgh! We would learn from the attendant at Travelodge that it has been raining in the past few days, and I prayed that night for good weather as we only have 2 days to explore this magical city renowned worldwide for its history, architecture and scenery, and there's just so much I would like to see on those 2 days!
Up Next: UK Adventure Day 5: Exploring the Magical Edinburgh