It has always been a dream of mine to visit England someday, since I seem to love almost everything about the country: the Beatles and the Royal Family, football, tea cups, Brit Pop, Harry Potter and Cath Kidston, and the English countryside.
So when my college buddies Denise and her husband Roy invited us to join them in their England and Scotland trip this year, I said yes without thinking twice! It's an opportunity that I wouldn't pass up not only because it's England, but because I'll be travelling with my very close friend and kumare (and kumpare).
We decided to travel in early June (even though it's already peak season) because of the British summer where evenings have more daylight, so we can maximize our sightseeing. Also, it's not the actual onset of summer yet so we can expect the weather in London to still be still cold (a welcome respite from Manila's heat) and hopefully not as rainy as the other months.
I liked it that my companions would like to tour England and Scotland only, because honestly I am not a fan of big Europe tours that squeezes so many European countries in 10 or 15 days, leaving you with only a day or two to explore each city or country. Also, we are the kind of travelers who doesn't do everything tourist-y. We like to explore places like the locals do (that is, via commuting), taste the local food, visit food markets, make babad at museums, etc.
We had 9 great and memorable days in England and Scotland, and my biggest realization from this trip is that hindi naman pala nakakatakot mag-travel sa Europe hehe! Meaning, hindi nakakatakot mag-plan, mag-budget at mag-apply ng visa hehe!
Moreover, it was FUN travelling with friends! Aside from having more "brains" contributing to the preparation of itinerary and researching for the best deals in air fare, accommodations and tour packages, may taga-picture na k'me ni AJ (haha!) and we have more ka-kwentuhan sa byahe so no boring time!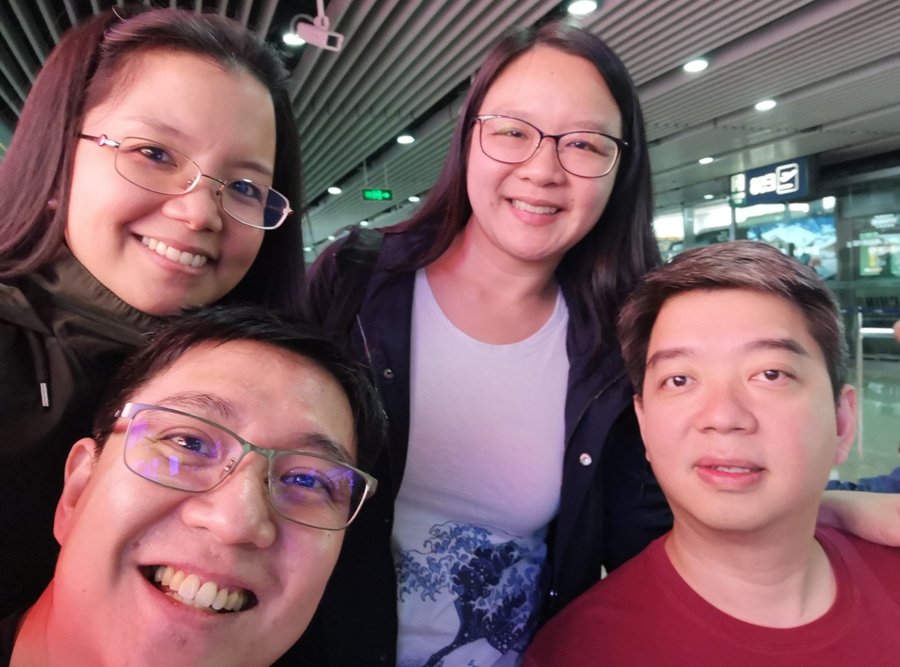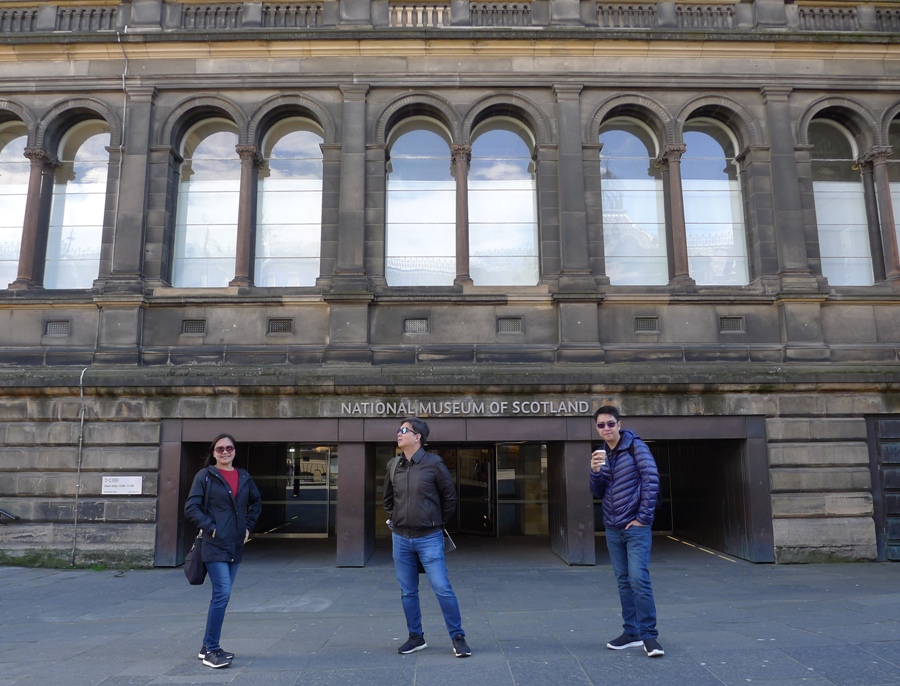 To those who have pinned England and Scotland for their future vacation, I'd say waste no time and plan your dream destination already! I wished I'd done this sooner but then again, I couldn't have asked for a better time. I travelled with a great bunch of people who are always "game" and are flexible, and our travel dates coincided with the Brexit no-deal vote so the British Pound (GBP) went cheaper pa and we were able to save some more on our online bookings and expenses abroad.
I'm sharing below some tips and good deals we found while planning for this dream vacation of mine:
Airline. We are not fussy with airlines. A budget airline would do as long as there's a good deal and there's not much layover flights in between. Roy found a good deal from Air China during a travel fair last February, with roundtrip airfare priced at P31,304 per head, after all the discounts.
At first medyo kabado k'me because the reviews we read online are mostly negative. But our actual experience with Air China was far from negative. All flights were on-time (very important!), and while there were layovers in Beijing hindi naman super tagal (2 hours going to London from Beijing, and 5 hours back to Manila from Beijing). We didn't feel the time pass by because we were busy making chikas and looking around the airport. We were able to nap pa at the airport (on our way home to Manila), and there is a free shower room there that you can use if you want to freshen up while waiting for your flight.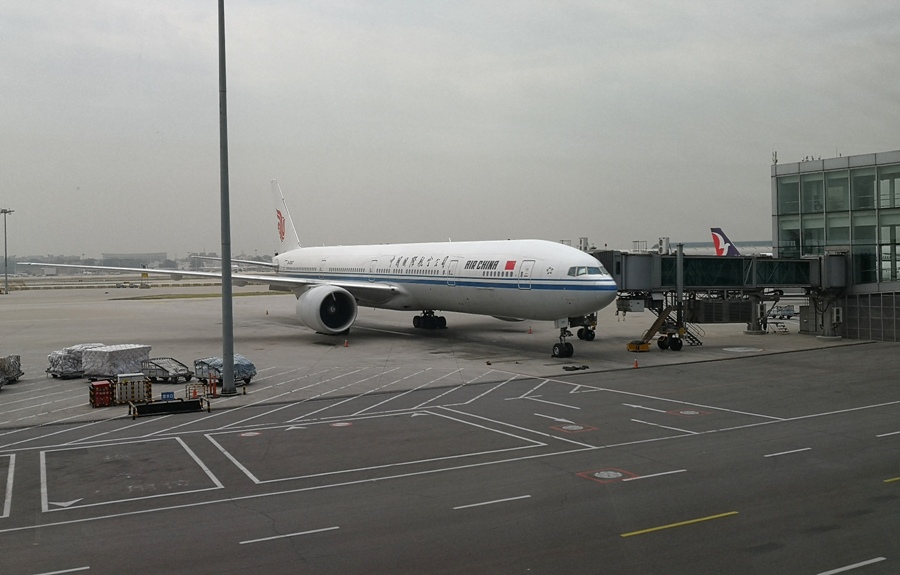 The reviews also said something about the Chinese passengers being noisy and rowdy and all that, but they were not. The flight attendants may not be fluent in English but they were polite. The airplane toilets were clean. Airline food was generally a hit-and-miss, but I will not complain 'cos naubos naman naming lahat ang food, hehe!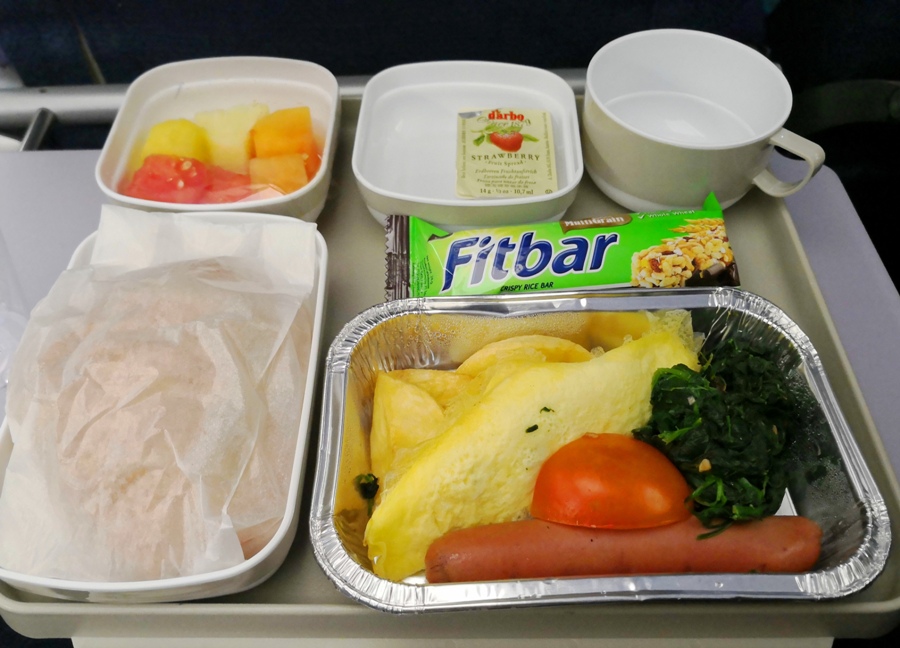 Hotel.   We pencil-booked a lot of hotel options through Booking.com, but eventually picked the popular budget hotel in England and Scotland – Travelodge – because of two (2) things: amazing value and proximity to all Underground and bus stations.  We booked rooms at the following Travelodge Hotels to suit our itinerary and budget:
Vauxhall, London
Central Prince Street, Edinburgh
Central Kings Cross, London (after Edinburgh)
I have only good words about our stay in Travelodge Hotels: every room given to us was comfortable, big in size, very clean and we encountered no issues at all with the amenities and the staff.  They also kindly allowed us to leave our luggage and bags at the reception area (after checking out) and to just collect them on our way to the station.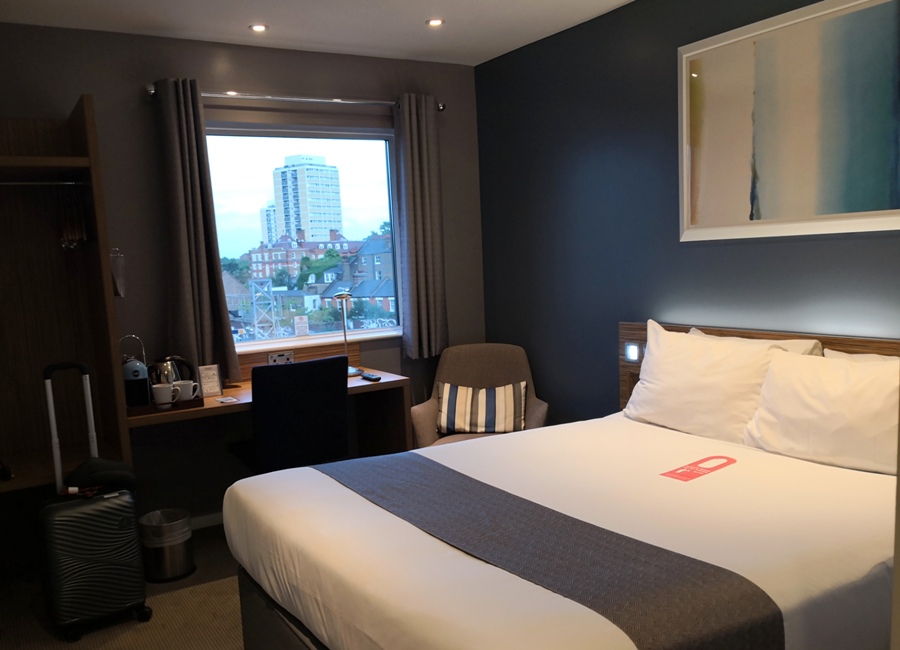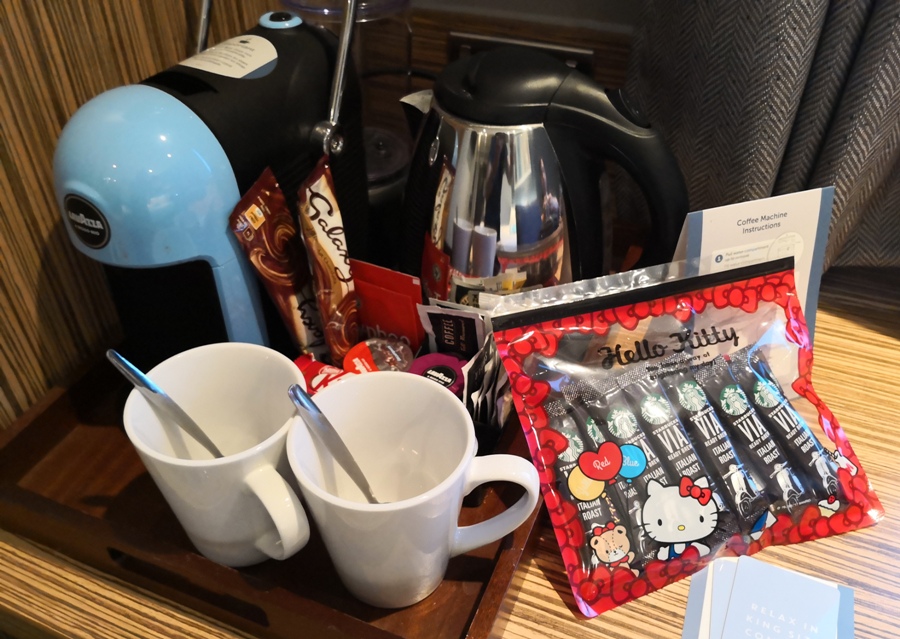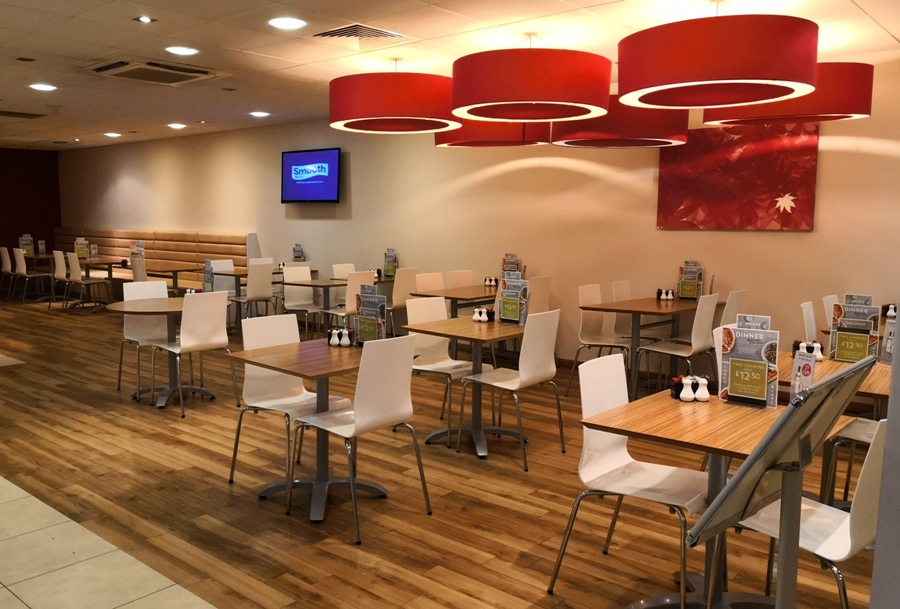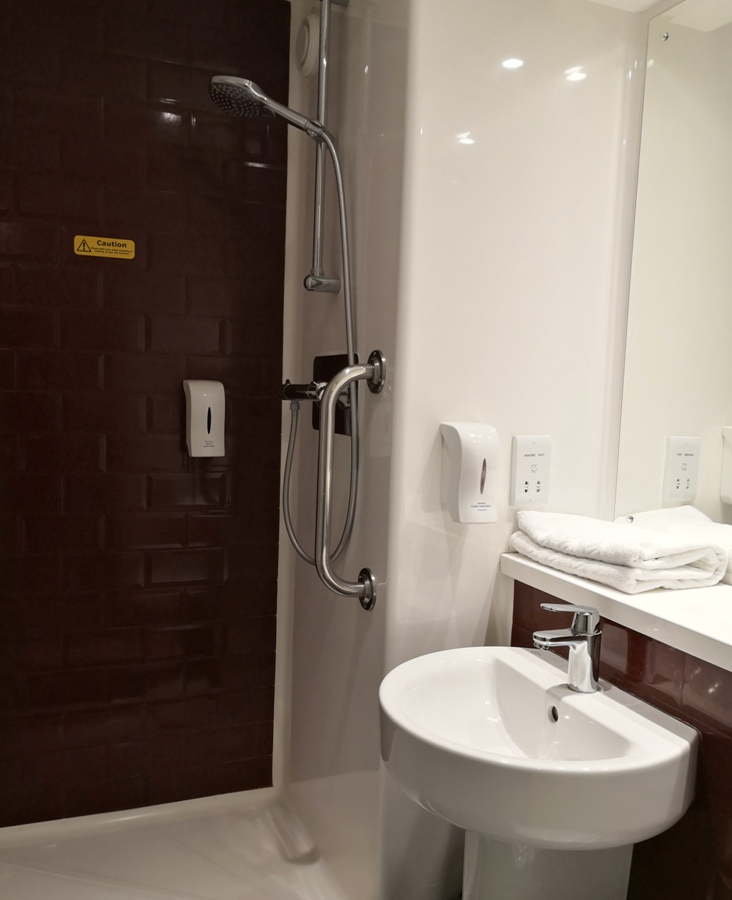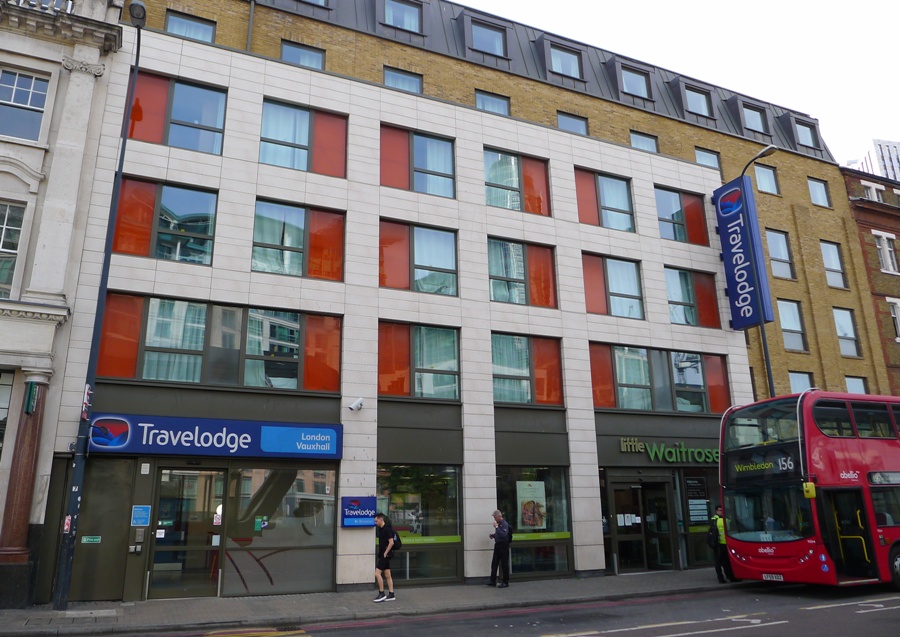 I love this neighborhood – quiet, with the bus terminal right in front of us, a Starbucks just around the corner and a Little Waitrose store outside the hotel. Such convenience!
And oh, at Travelodge London Vauxhall we had the pleasure of passing by the MI6 or Secret Intelligence Service (by the River Thames) – everyday during our stay there.   Hello, James Bond!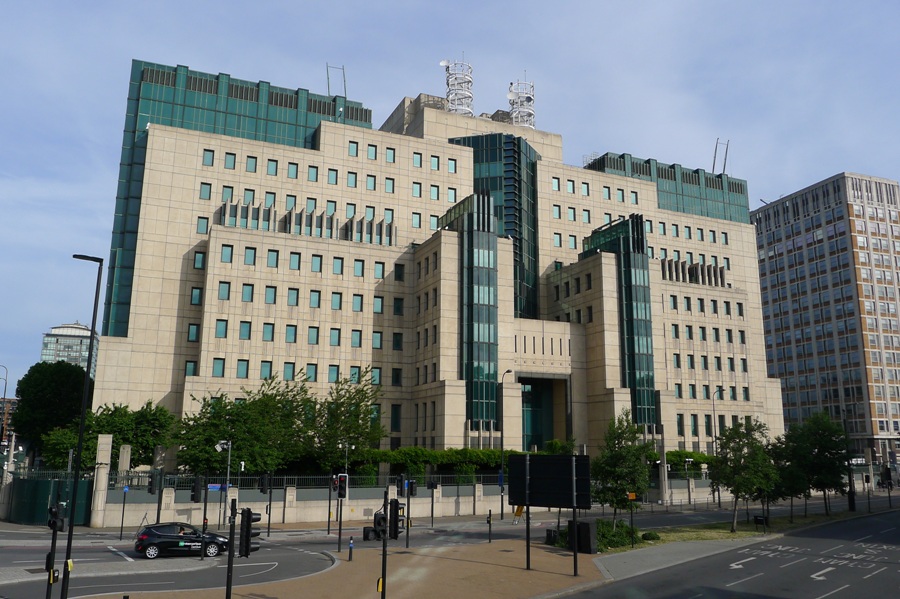 At Travelodge Central Prince Streetin Edinburgh, we were just steps away from the popular Central Prince Park with a view of Edinburgh Castle!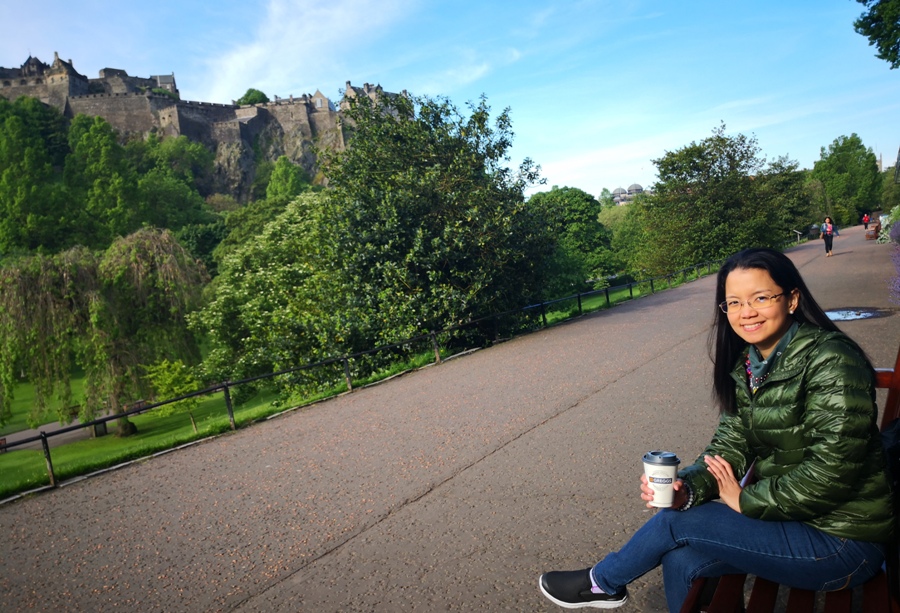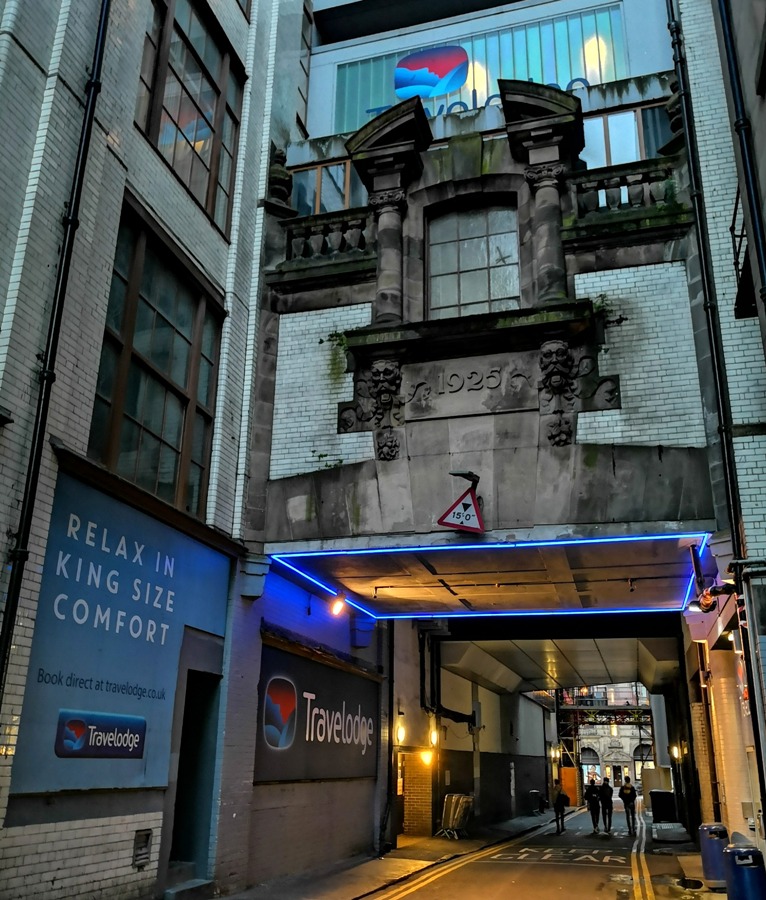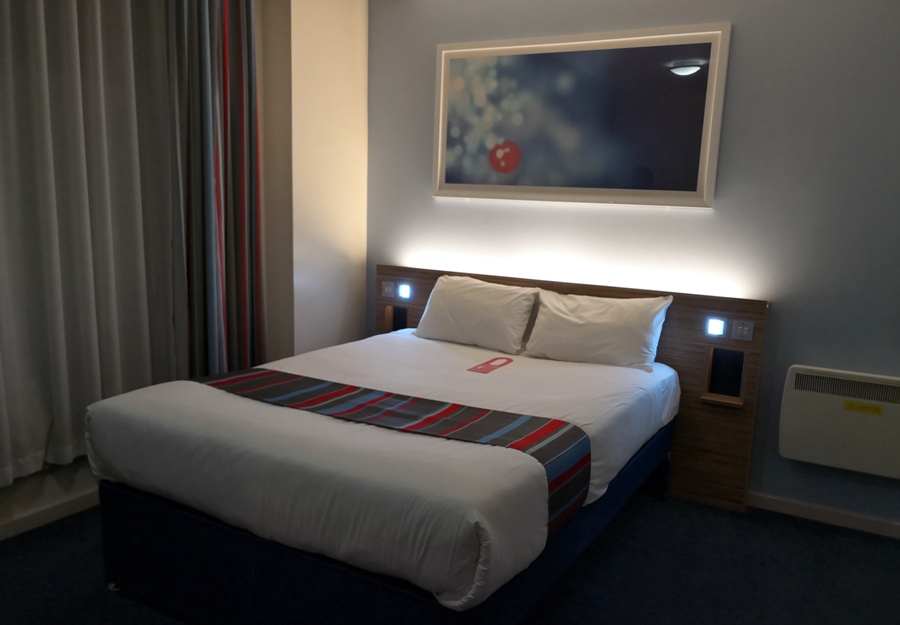 And at Travelodge Central King's Cross (back in London from Edinburgh), we were less than a minute away from King's Cross and St. Pancras Stations, and our hotel is housed in this beautiful, castle-looking building.  We were also in close proximity to convenience shops, fusion restaurants around King's Cross, and the British Museum!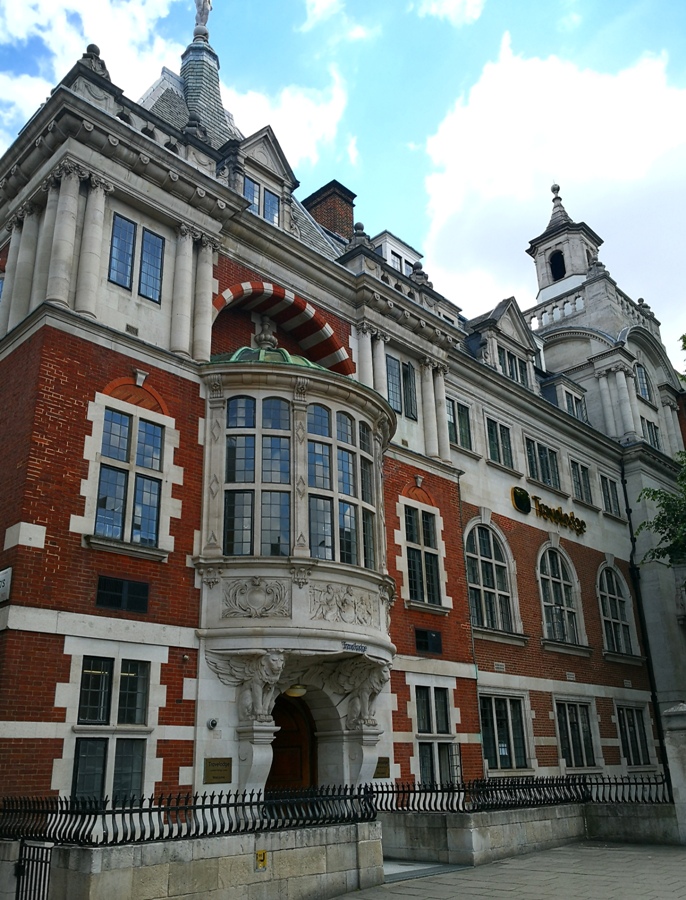 Advanced train bookings to and from Edinburgh:  I booked our train tickets to and from Edinburgh via Trainline (thanks Helene for the tip!).  Sale seats are usually available 2 months before your intended travel dates, so make sure to sign up for their free notification alert so you will not miss out on the (lowest available) discounted tickets!   Booking is easy, and the tickets can be presented in mobile or printed version.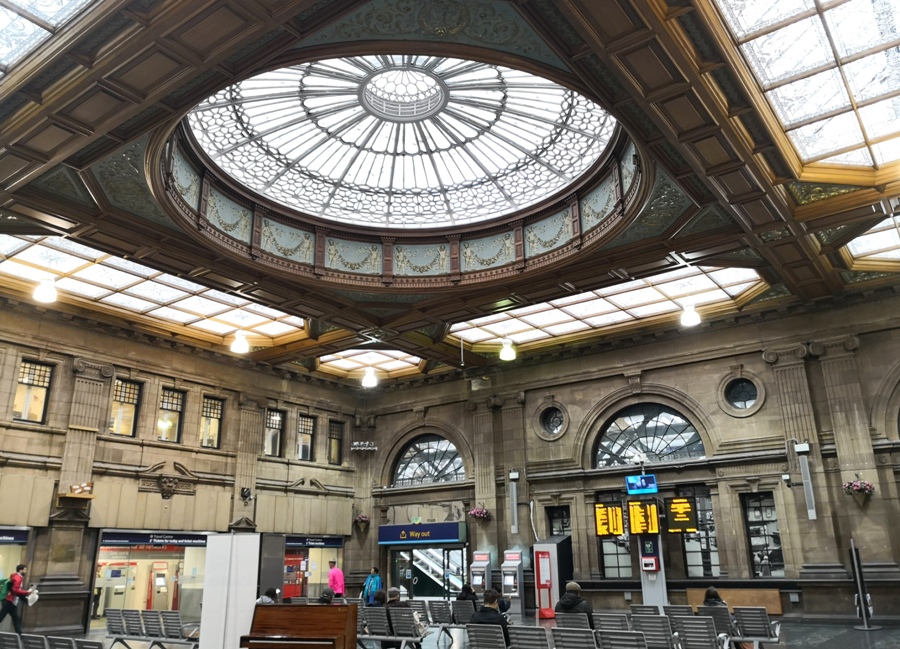 Tour Packages: We booked day trips outside London and in Edinburgh to be able to see as many places as we can in our 9-day stay there. There are so many day tour options at Klook and Viator, but my advice is do not be enticed by cheap packages. Also do your research and if possible, check the travel company handling the day tours. Take time to read the feedback section so you can see if your expectations will match what the tour will offer.
We booked 2 day trips outside London via Klook, which were handled by Evan Evan Tours and Rabbie's Tours. Both delivered well, with well-paced tours and very helpful tour guides. We didn't feel rushed at each place we visited and we were able to experience the best of what these places have to offer – even at such a short time.
If you are interested, here are the day tours we booked via Klook:
Windsor, Bath and Stonehenge Day Tour c/o Evan Evan Tours
Traditional Cotswolds Villages and Oxford Day Tour c/o Rabbie's Tour
Our companions Denise and Roy did not join us at the Cotswolds Villages tour; they opted to get the Warwick Castle, Stratford and Oxford package with drive through at Cotswolds – through Golden Tours and booked via Klook also.     
For our day tour of the Scottish Highlands, I found this 1-day FREE Scottish Highlands Tour being offered by The Hairy Coo, and it is actually the first tour that I booked before we applied for our visas, hehe! I highly recommend you get this tour because you will experience the best of Scotland in a different way. I said this because the tour brought us to "off-the-beaten-track" places other tourists never visit. It was a very memorable tour, and one that made the most impact too as AJ and I have promised to return to Scotland in 2 years' time and to explore it more extensively – with The Hairy Coo as our tour guide of course!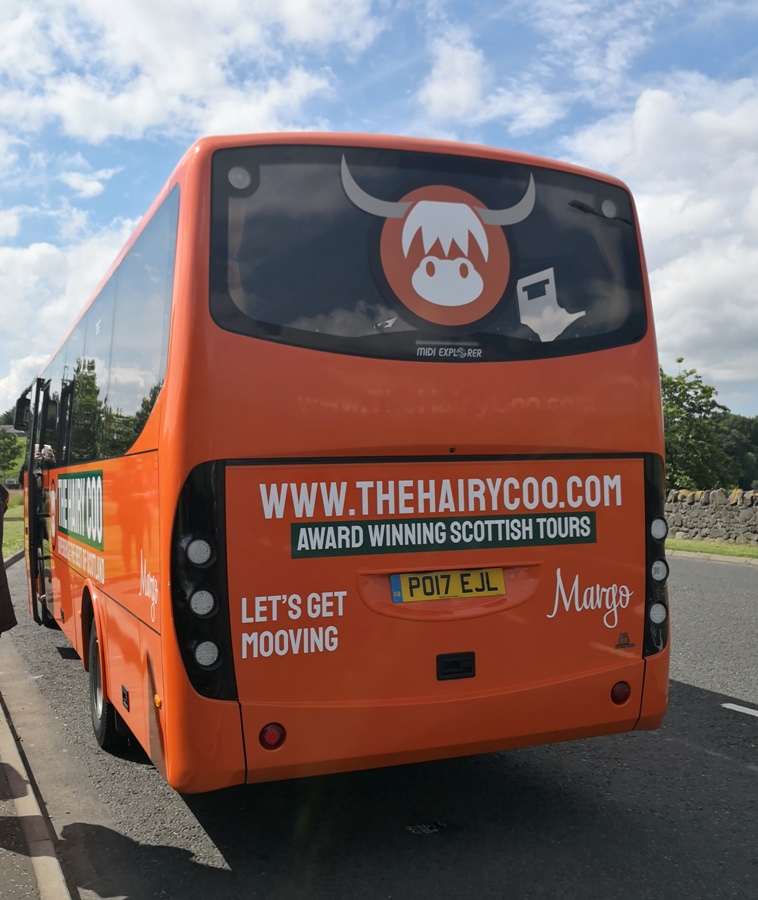 Attraction Tickets. Entrance tickets to other popular attractions such as The Royal Observatory, the Tower of London (with admission to the Crown Jewels Room) and River Thames Cruise were purchased via Klook and Viator.
Wifi.  We brought our own pocket wifi gadgets with us, and our own travel SIM cards too from SIM2Fly.  Their 15-day unli data roaming speed limit (after 4 gb) to Europe costs only Php1,800.00.  Super value for money!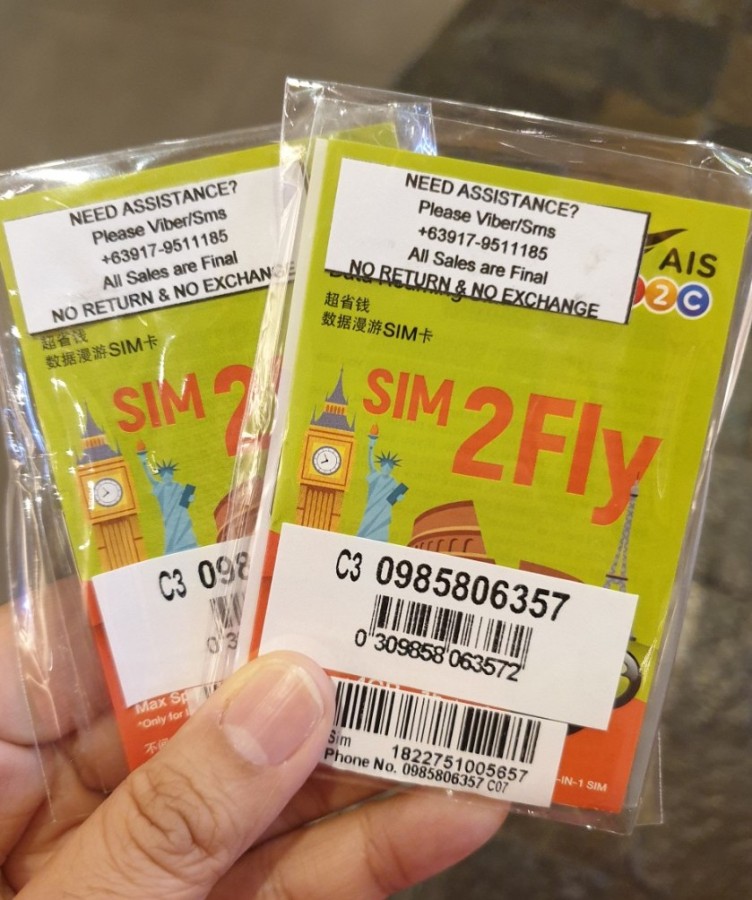 Oyster Card.  We opted for regular Oyster Cards, instead of buying the London Pass or Britrail England Pass.  Some might say that opting for Oyster Cards is more expensive, but we are after flexibility especially in Central London (buying point-to-point train tickets means you have to plan your itineraries to the dot), so we thought it best to get the regular transportation card available.   Magandang souvenir pa, hehe!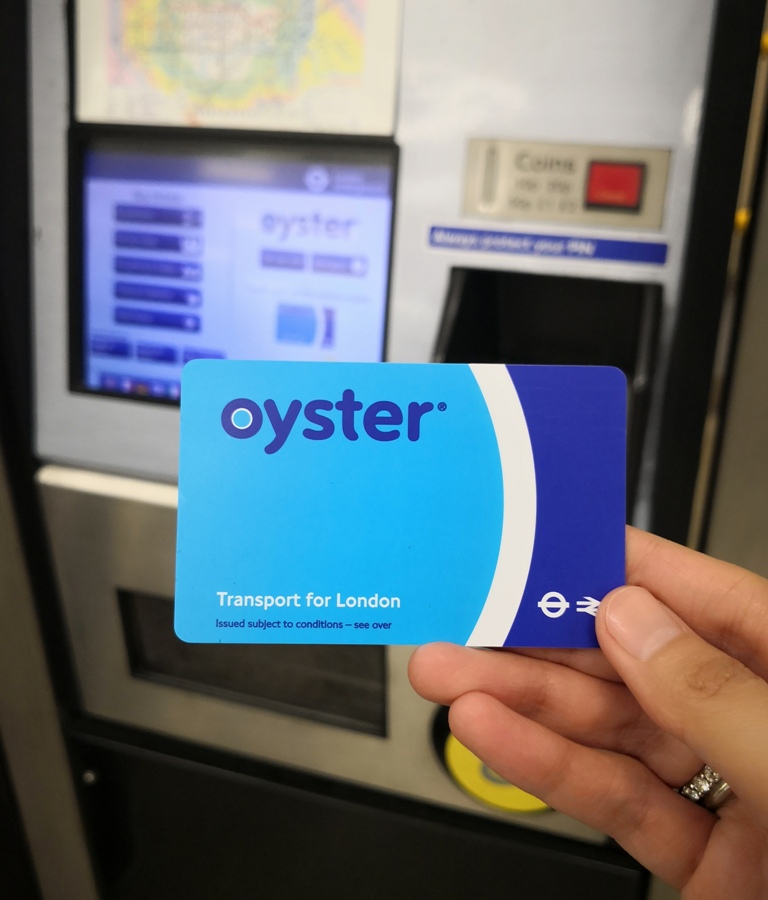 Our initial "load" in the Oyster Card was GBP50 per head, with GBP5 automatically deducted as deposit. AJ and I topped it up with GBP10 each to last us through our last day in London. Overall, we spent approximately GBP60 each (or Php4,110 each) for transportations around London for 9 days, including the trips to and from the airport. Not bad!
Packing Essentials. As the weather in London and Edinburgh can be unpredictable (even in summer), pack a small umbrella (we regret not doing this so we bought one instead) and waterproof jacket. A good walking shoes is also a must. We also brought with us PVC shoe protectors in case of heavy rain, as we do not want to soak our non-waterproof walking shoes with rainwater. Thankfully, we did not have to use them.
Don't forget your travel insurance. Denise took care of getting the travel insurance for this trip, which we got from Standard Insurance Co., Inc.
That's it – for now! I hope I was able to share as many helpful tips for when you finally take that dream trip to England and Scotland.
Up next – our itinerary and travel adventures!  Gotta do installment posts on this one as it sure is lengthy, hehe!