My favourite nephew turned 8 years old last October 18, and I took some days off from work to fly to Cebu for his birthday weekend.  The weekend celebration happened at Jpark Island Resort & Waterpark – a 5-star family destination with sprawling water complex – doing the thing that Liam loves most: swimming!  The last time we had this kind of getaway was in 2014 when we celebrated Liam's 4th birthday at Shangri-La Mactan.
I can't believe that Liam is now a skilled swimmer-slash-diver!  He's always happy to beat me underwater by getting all the coins that we throw in the pool.  He can make sisid gracefully even in a 5-feet deep pool!
His birthday celebration actually started at his school, and I surprised him by being there!  His classmates sang the 'Happy Birthday' song during homeroom period, and everyone got to enjoy this yummy banoffee cake that Juvvy ordered from a co-parent: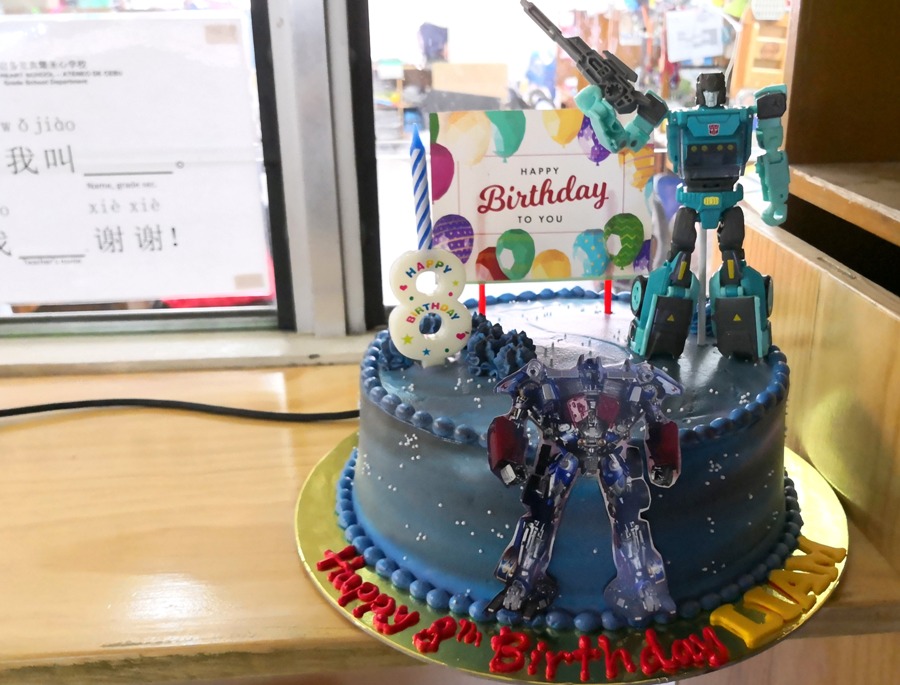 Me and his Lola helped distribute the loot bags that Juvvy prepared for Liam's classmates: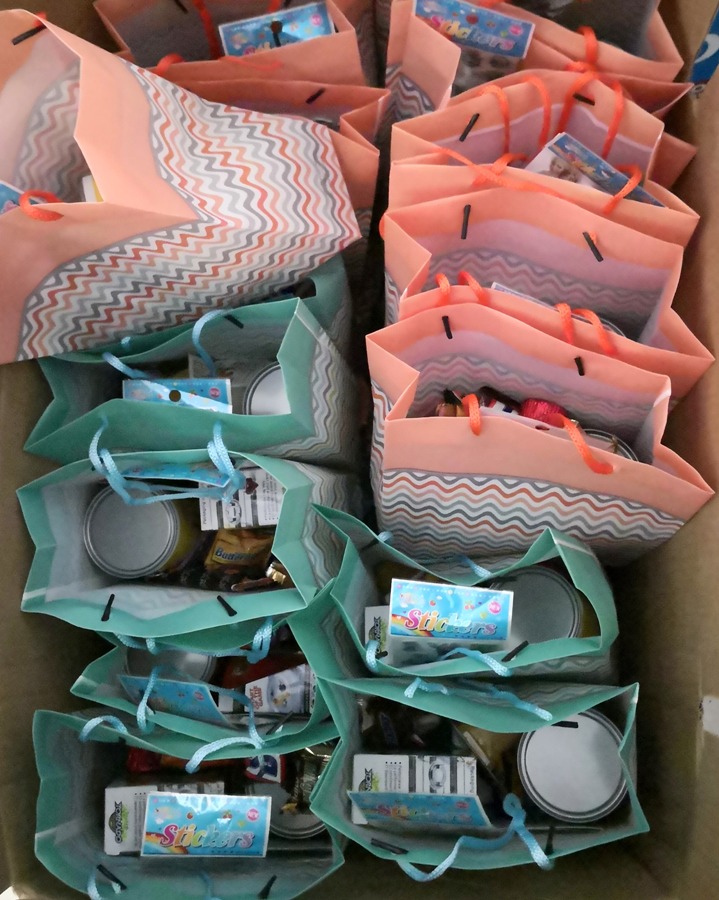 Let me show you a bit more of JPark Island.  I really loved it here; the resort's vast and clean, and all the staff we encountered are friendly and attentive.  I could see the guests (mostly Koreans) having a really great time.  The ambiance inside the resort's so laid back; I wish I could chill out here every weekend!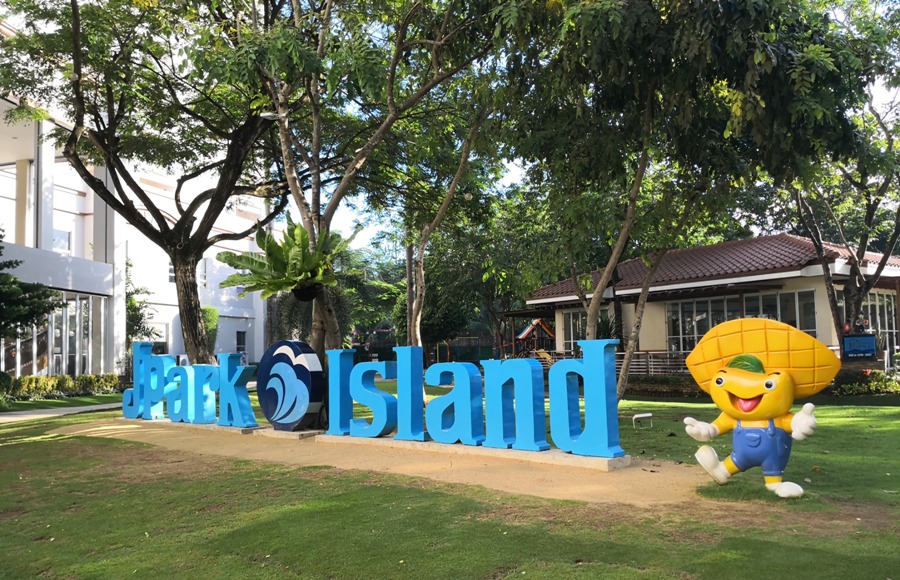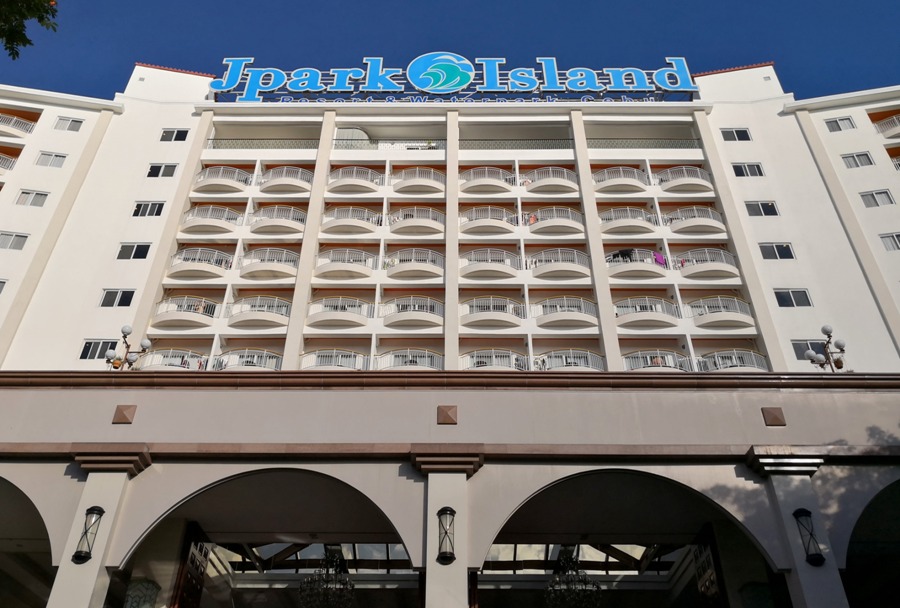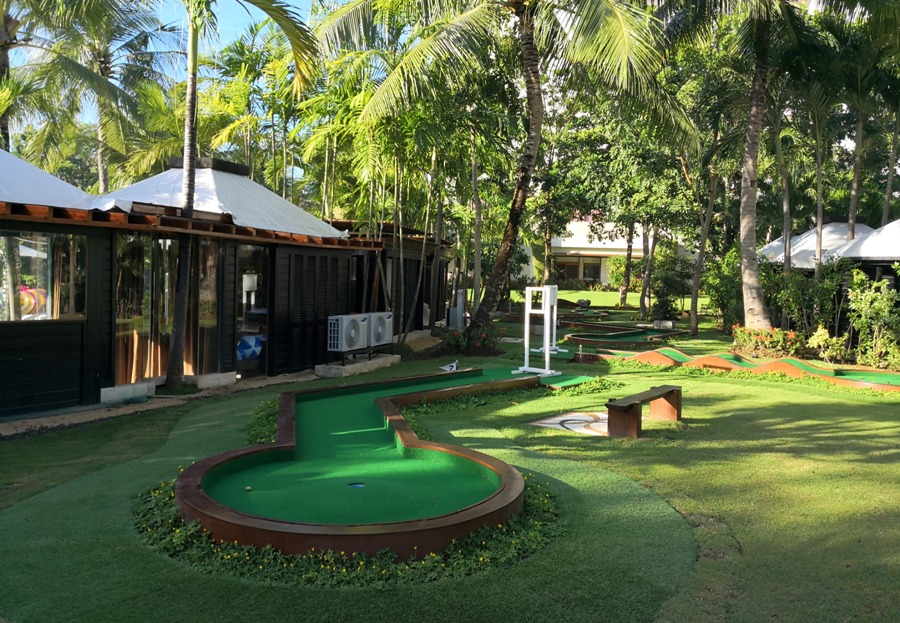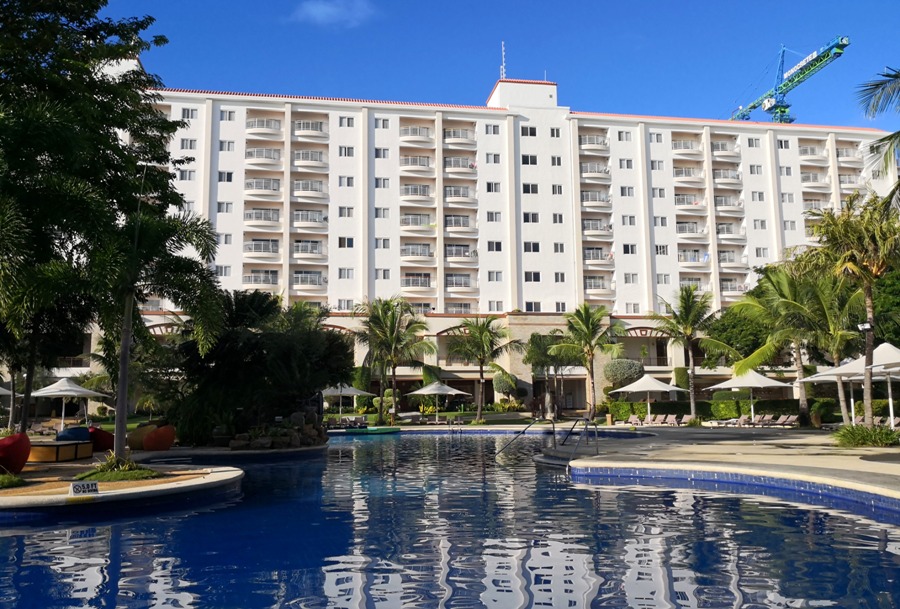 Our home for 2 nights and 2 days: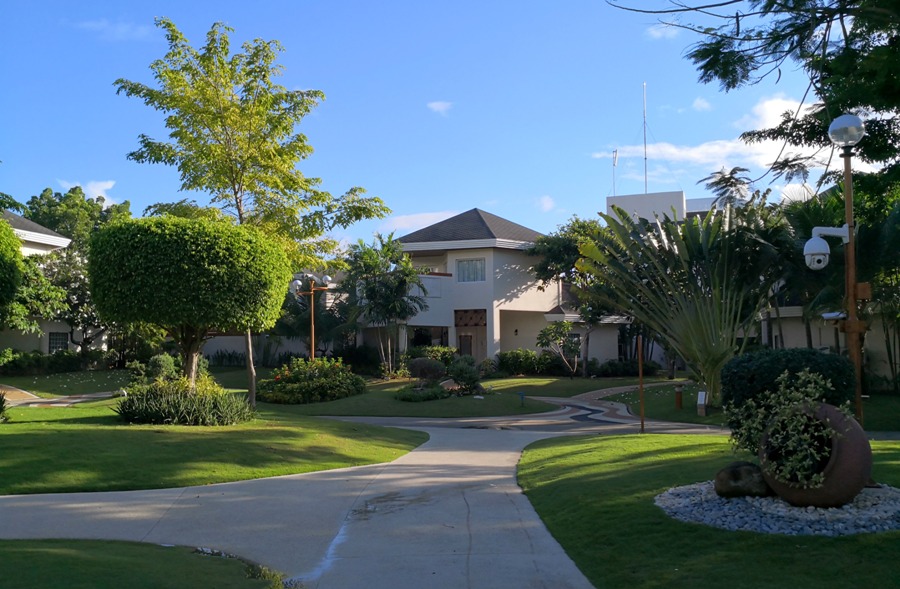 We stayed in a cabin villa with our own swimming pool.  So after namin magsawa sa Waterpark, lipat naman k'me dito hehe!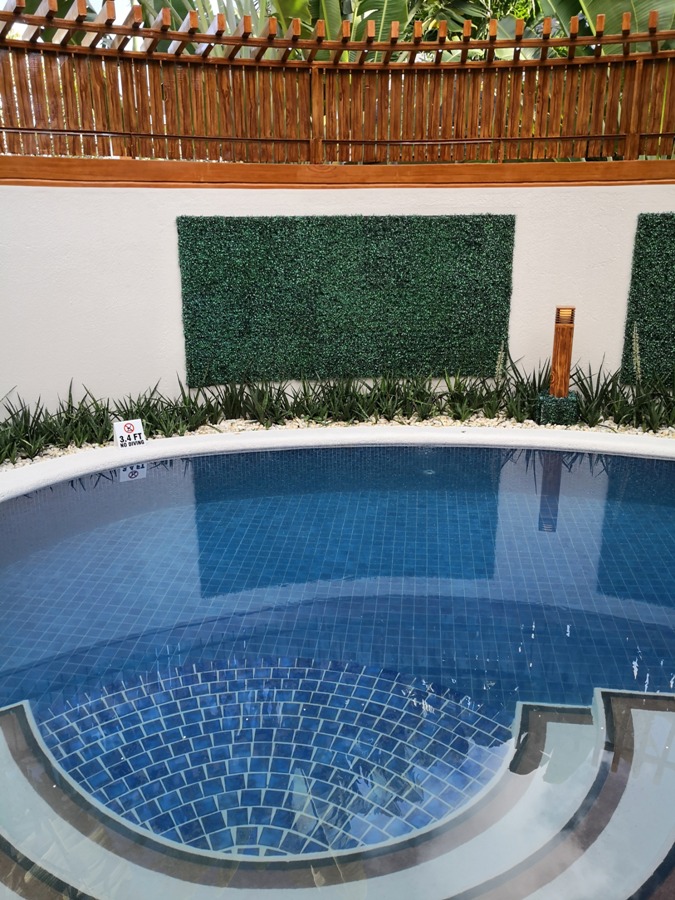 We spent most of our time at the Waterpark; and I really enjoyed all pool attractions there especially the Island Pool and Wave Rider!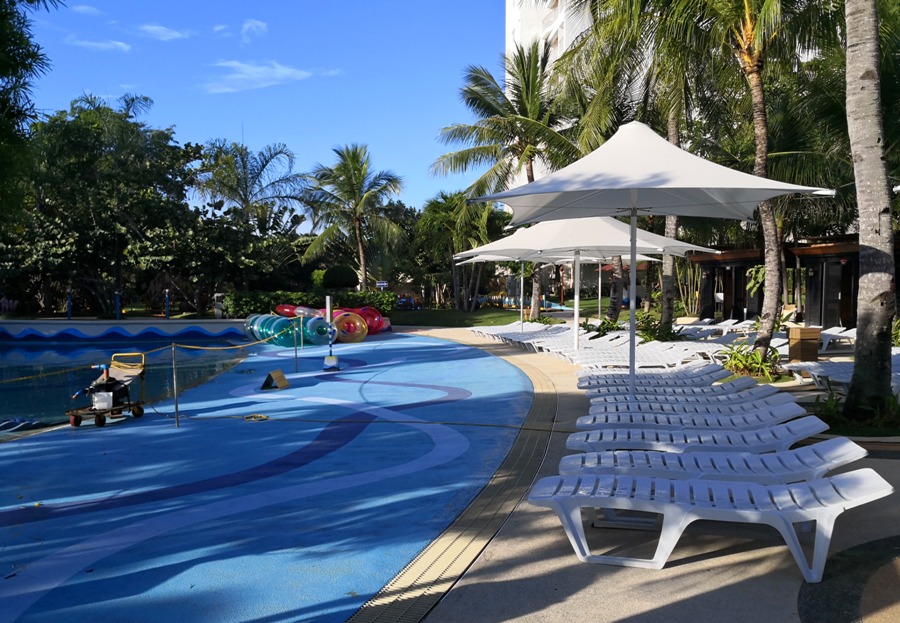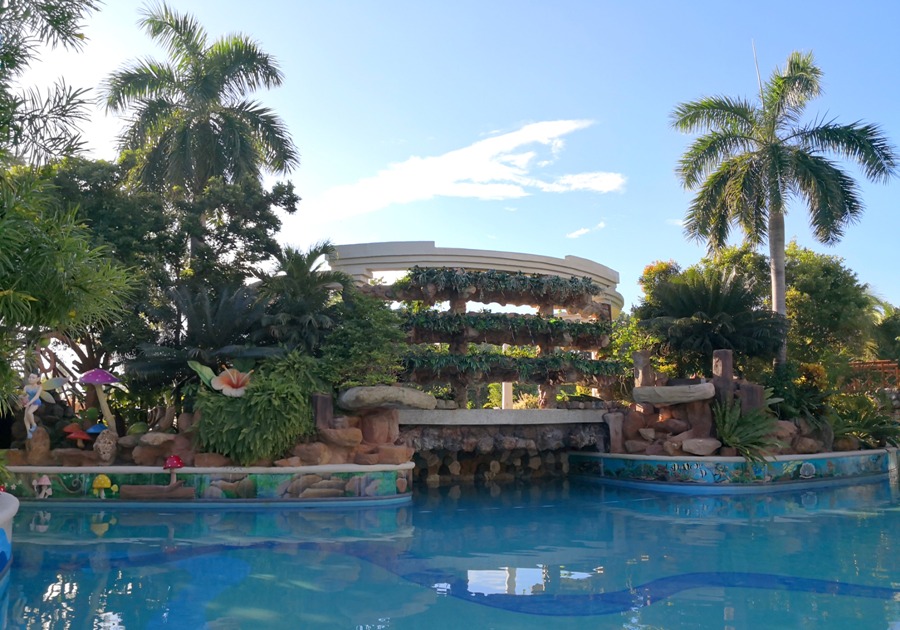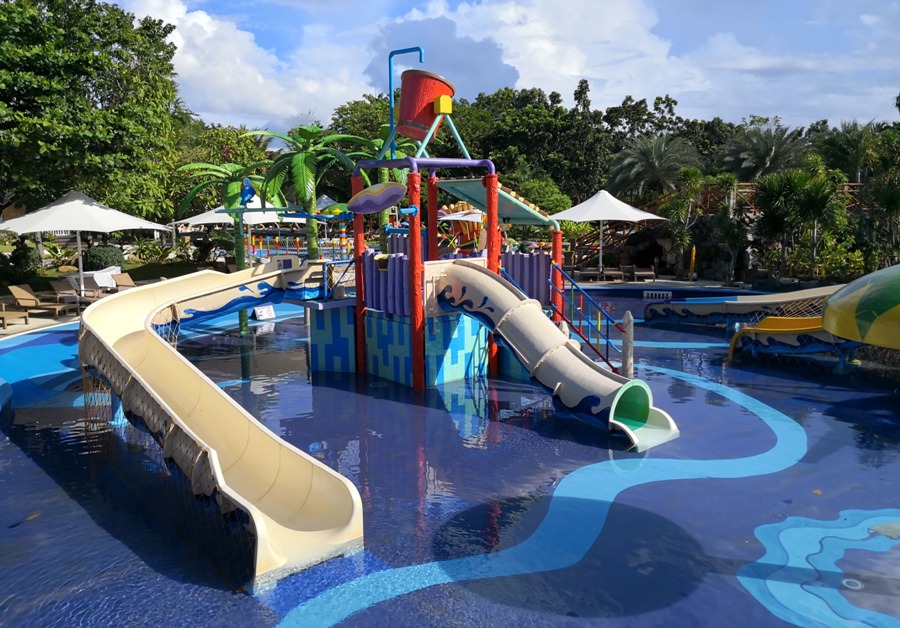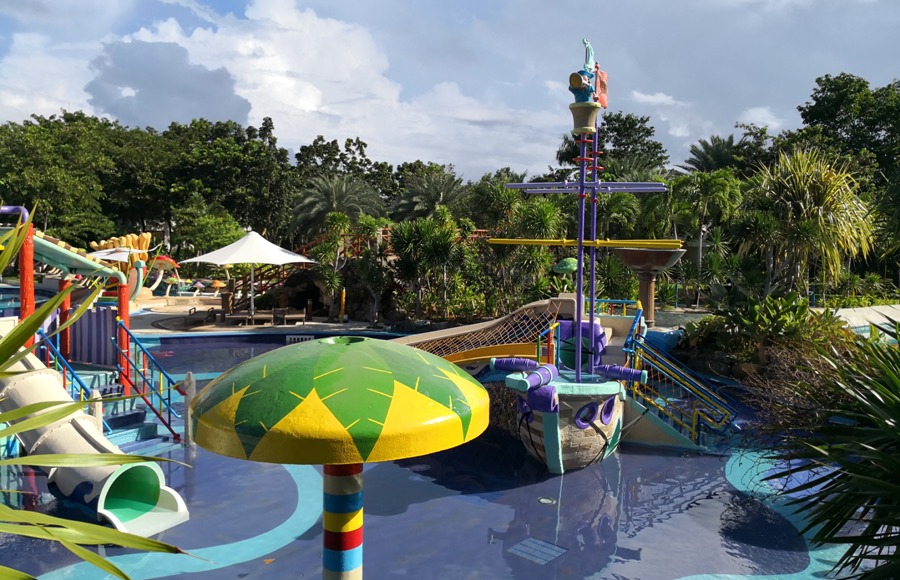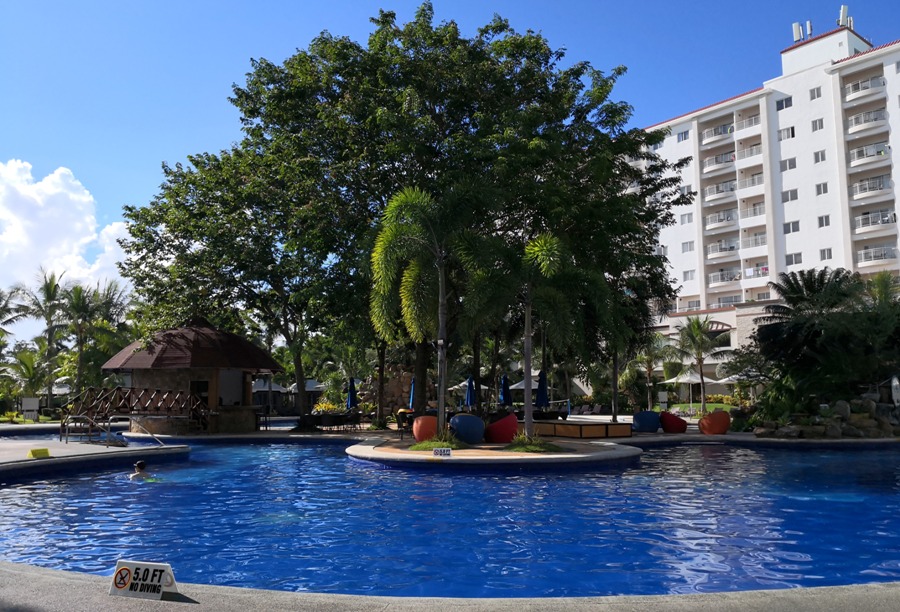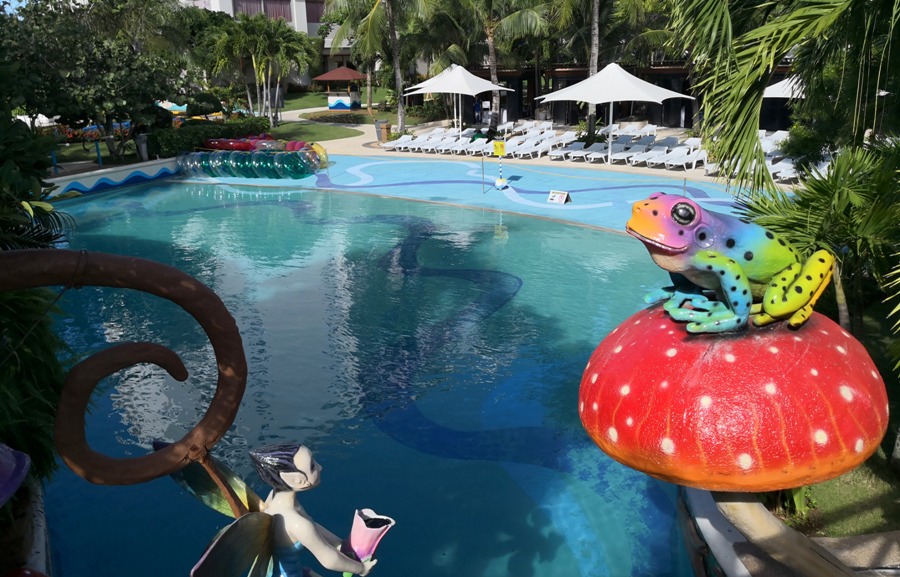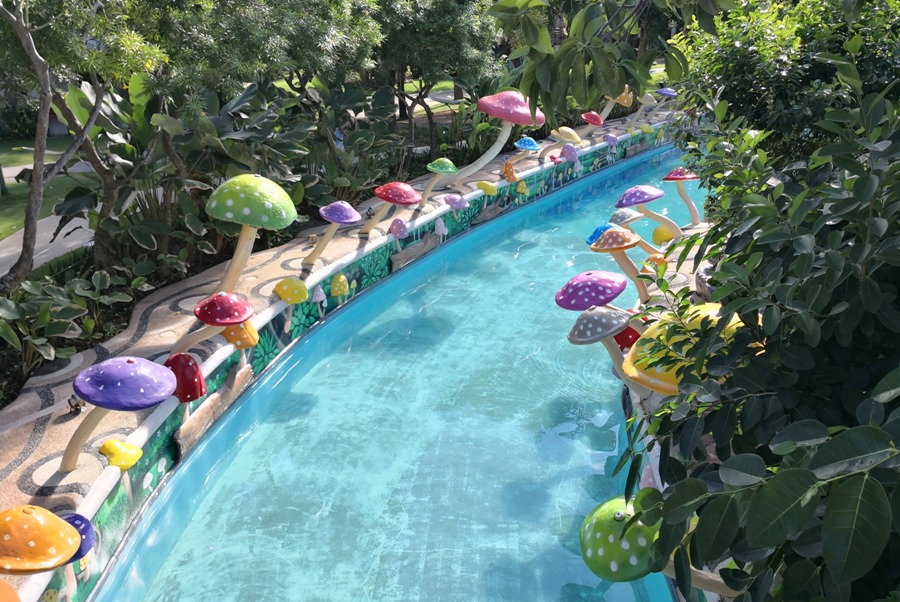 The weekend was a good opportunity for me and my pamangkin/inaanak to bond.  The last time I was in Cebu to visit him was more than 2 years ago.  A lot has happened since then.
At 8 years old, Liam is more talkative and assertive than ever.  Also, he is very observant (and smart)!
When he saw me trailing behind the group because I was still taking pictures around JPark, he asked his mommy Juvs why I keep taking pictures.  Juvvy explained that it's because I write about places and food in my blog, and that I am a 'blogger'.  So that evening during dinner, when he saw me again taking pictures of food he asked if it's for my blog.  Nagulat ako, hehe!
So I asked permission from Liam if I could 'interview' him for my blog.  After some prodding, bribing (with a big Transformer toy), lambing and bribing again (with additional but smaller Transformer toy), I finally got my 'dream subject' to sit down and share with me what are his likes and favourites.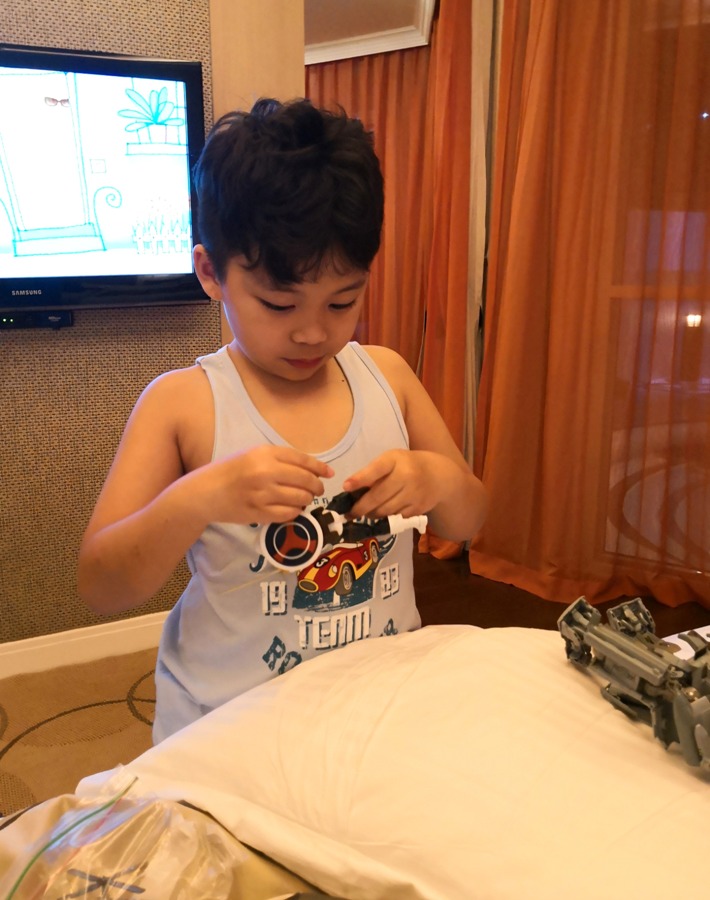 I did a "slum book"-style interview, para hindi nya ako layasan kung mahirap ang tanong, hehe!  I just asked him about his top favourites, and I could say I learned a lot of interesting things about my pamangkin, hihi!
Without much ado, here are the top 8 favourites of Liam – the happiest birthday celebrant last weekend:
His top 3 favorite places:  (1) Japan, (2) Singapore and (3) Indonesia. My nephew has already traveled to these countries, daig pa ako!  We both agreed that we liked Japan best, but I can't believe Makati or Cebu is not in the list, hehe!   I guess at his age his concept of 'place' is very different from 'home'   =)
Top 3 activities: (1) swimming, (2) playing video games and (3) eating.   He really loves swimming! if you want Liam to be your friend, invite him to a swimming party or treat him to where there is a swimming pool hehe!
And my, how he loves to eat.  Maya't maya gusto may kinakain.  Liam is sure to look for snacks after play time, swimming time, nappy time, study time and basically at all times!
Top 3 favorite food (and in this order talaga):  (1) Salmon Sashimi, (2) Potato Corner fries and (3) Lollipop.   Yes, this boy eats raw fish!  No wonder his favorite place is Japan.  And he's also addicted to sweets! Although his mommy is already cutting back his sweets intake, Liam just have lots of ideas up his sleeve so he can have that lollipop!  For the Potato Corner fries, he prefers the BBQ and Sour Cream flavors.
Top 3 favorite movies (in no particular order):  Garfield, Ice Age 4 and Transylvania 2.  
Top 3 favorite expressions:  "Oh nutcrackers!" " Holy Molly!" and the classic "Oh my…!" (kapag nasu-surprise sya).  Ang cute ng expressions nya, and straight English pa lahat!
Favorite subject in school:  Filipino (because he likes the teacher).
Who does he love more:  Lolo or Lola?  Secret! (daw)   But I'm sure it's Lola especially because she gives a thicker ang pao, let him (Liam) win all the Uno games at all times, and agrees to whatever Liam wants a.k.a lahat ng bawal sa mommy at daddy, kay lola pwede!  Hehehe!
Top 3 favorite persons:  Si Ninong Ken ang first person na binanggit!  Hindi pala ako ang favorite person nya, waaah!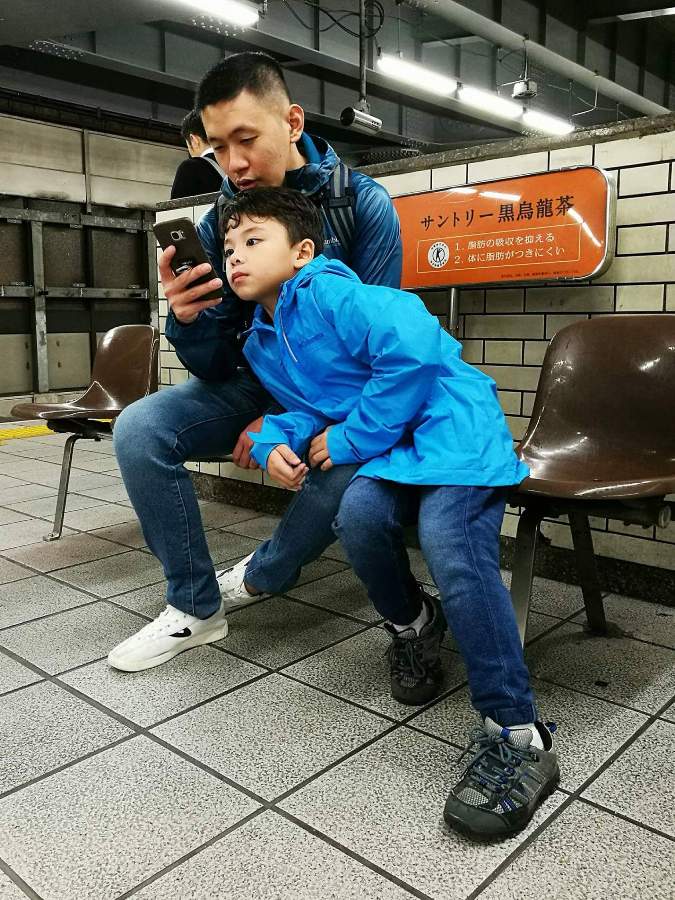 Ninong Ken shares Liam's love for traveling; in fact they have traveled together in Japan and Indonesia!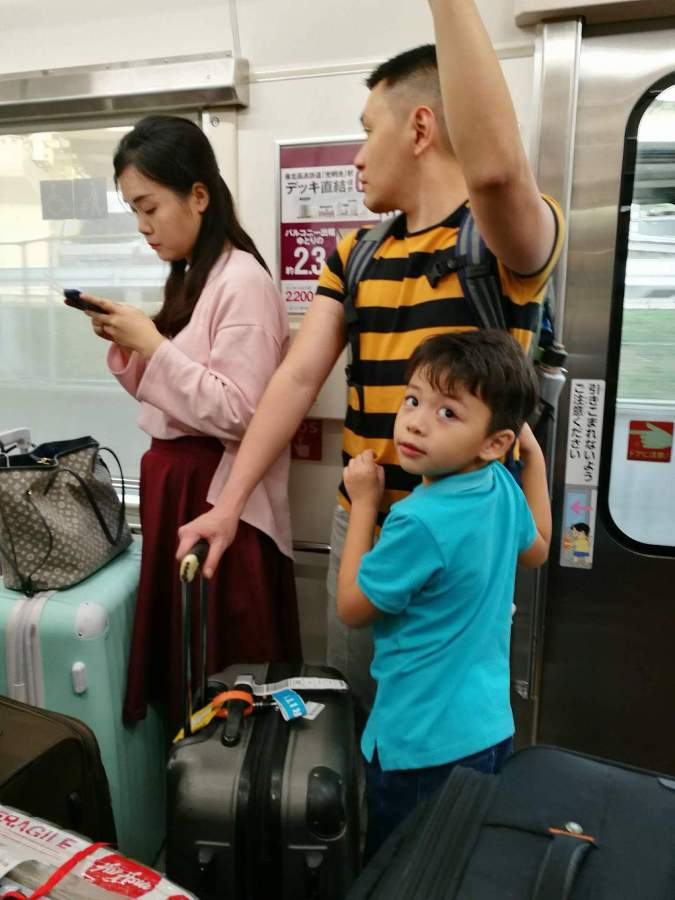 I asked Liam who is his 2nd and 3rd favorites.  Akala ko ako na yung 2nd pero si Lola daw.  And the 3rd is his Lolo!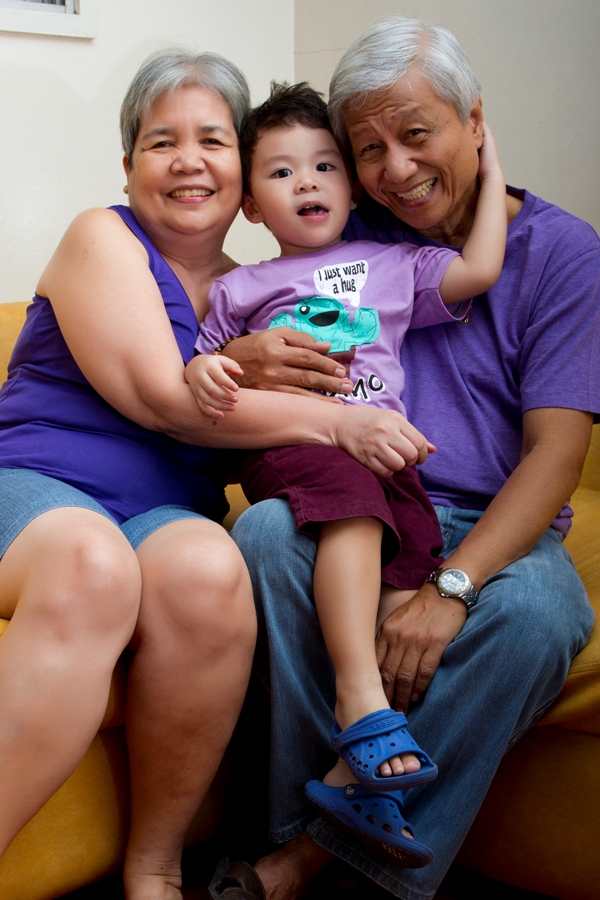 No Ninang Pen, mommy or daddy!  Hahaha!  Does that mean we are more of kontrabidas sa buhay nya?  Hmmm…
Very interesting answers, Liam!
I promised myself that I will do this again with him after another 10 years.  He'll be 18 by then, and I hope by that time ako na ang no. 1 sa favorite persons nya hihi!
Happy Birthday to our darling Liam!  We love you!