Japan's fast fashion lifestyle brand, MINISO, opened this week at Glorietta 2.  I passed by the store earlier (on my way home) and found lots of cute items that are perfect for gifting.
I'm not a make-up junkie so I skipped the beauty counter, hehe. But I wasn't able to check out their stationery and paper section either (sayang!) because ang daming nagtitingin talaga.  I will come back for these at another time.
I found myself looking at these cute and cuddly stuff toys and travel pillows instead, and I couldn't believe they're priced for as low as P149.00!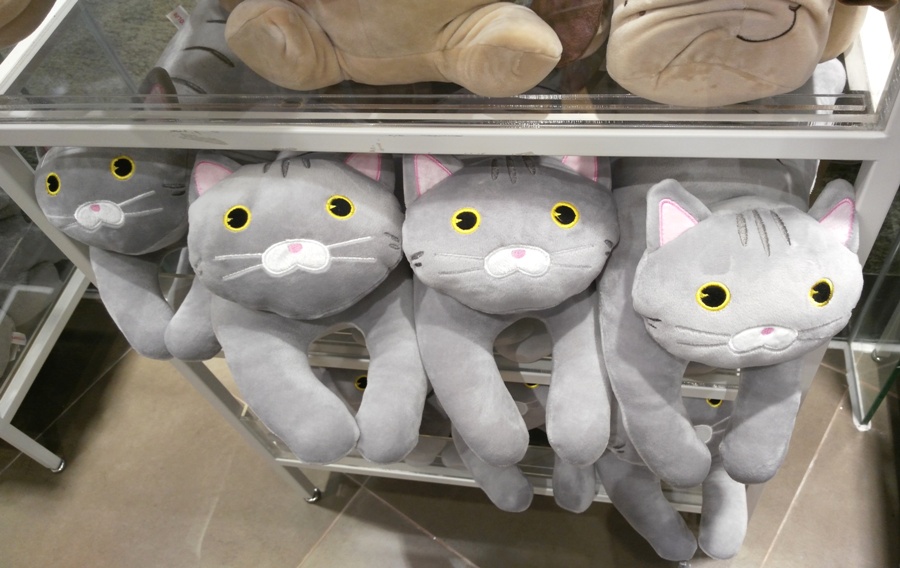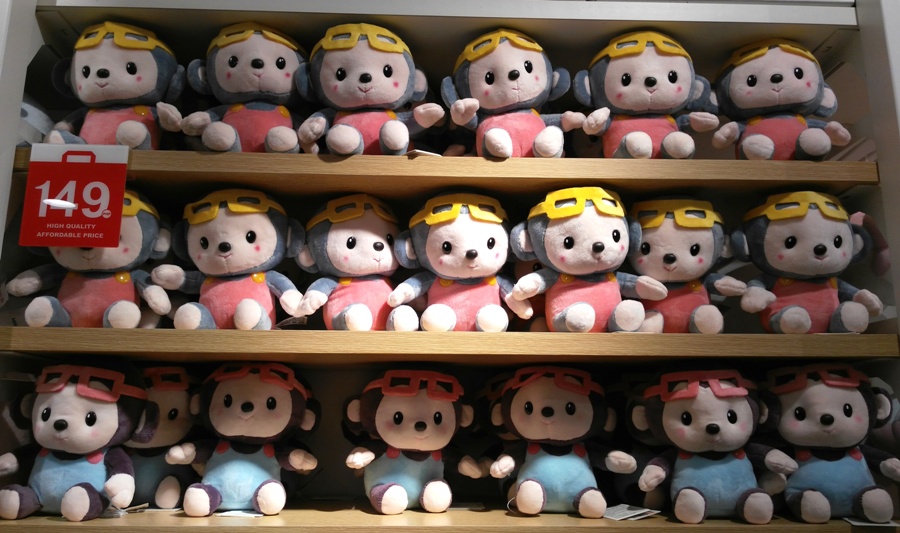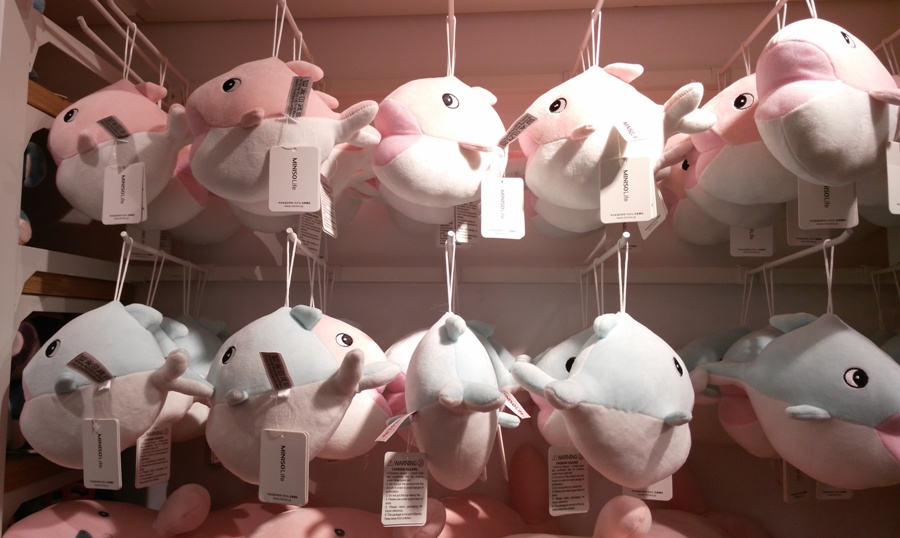 More cute items I spotted at MINISO:
Stuff toy key chains. They make nice accessories to bags and backpacks.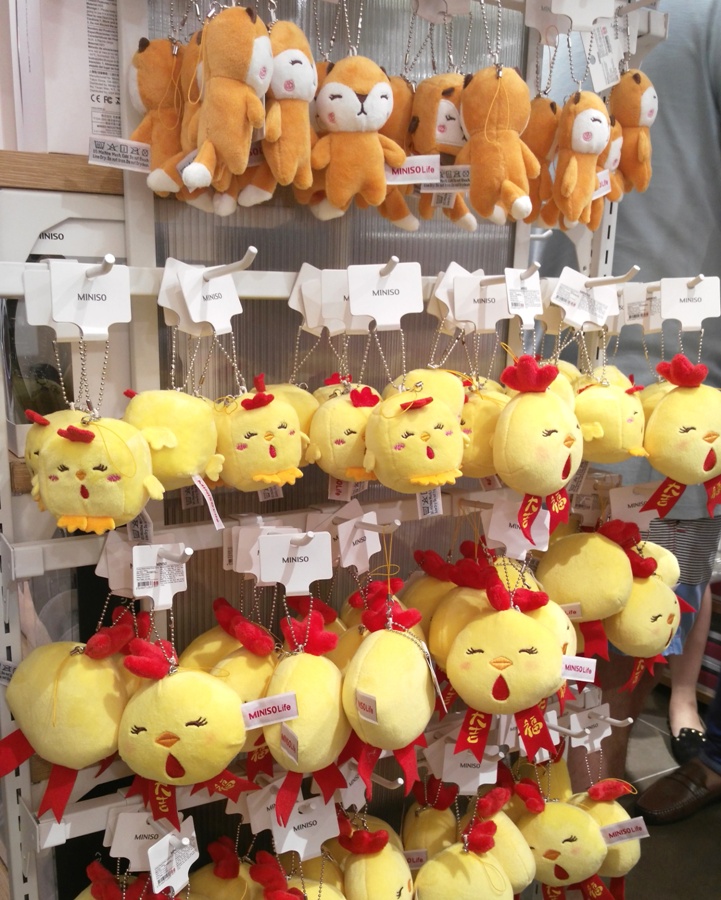 These travel pillows will make me think of S-L-E-E-P.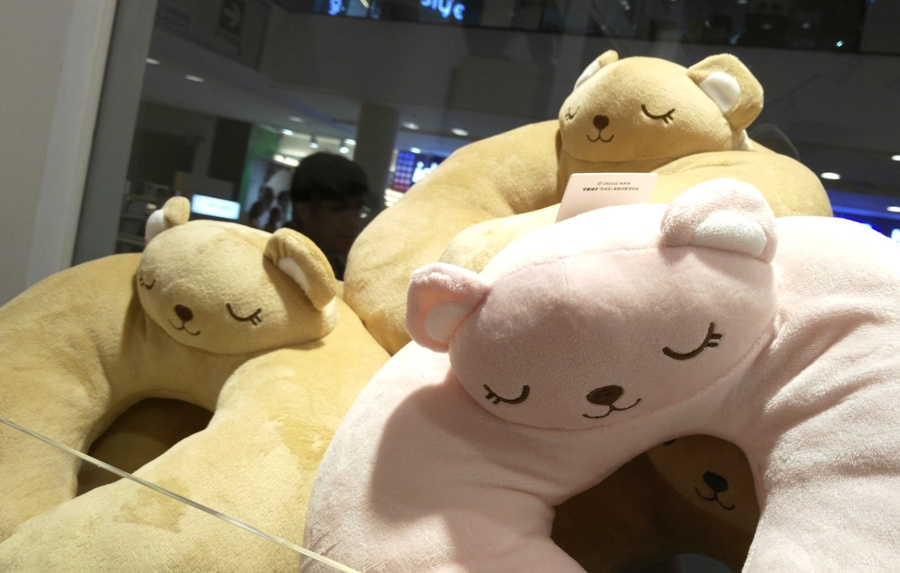 Massage wands (with soft chickie top heads).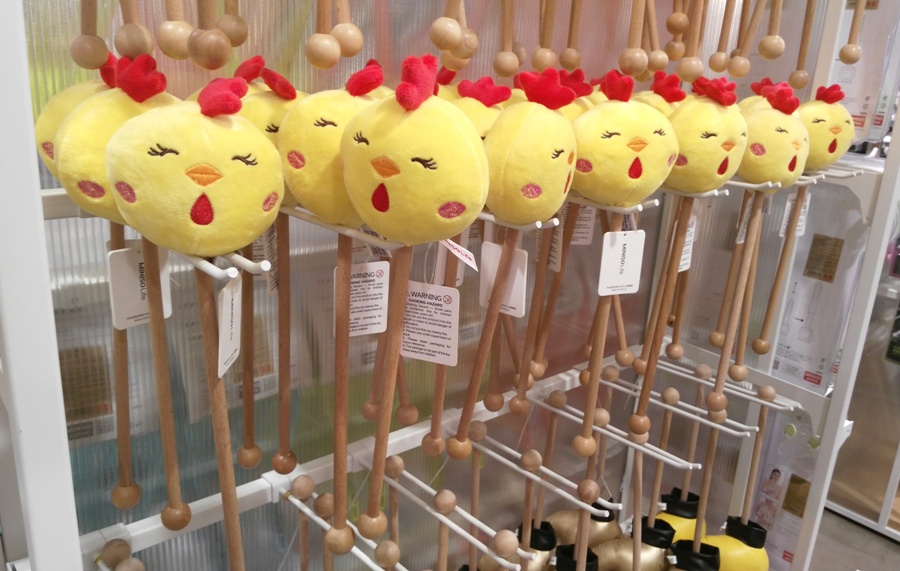 Eye masks in various (and mostly cat) designs.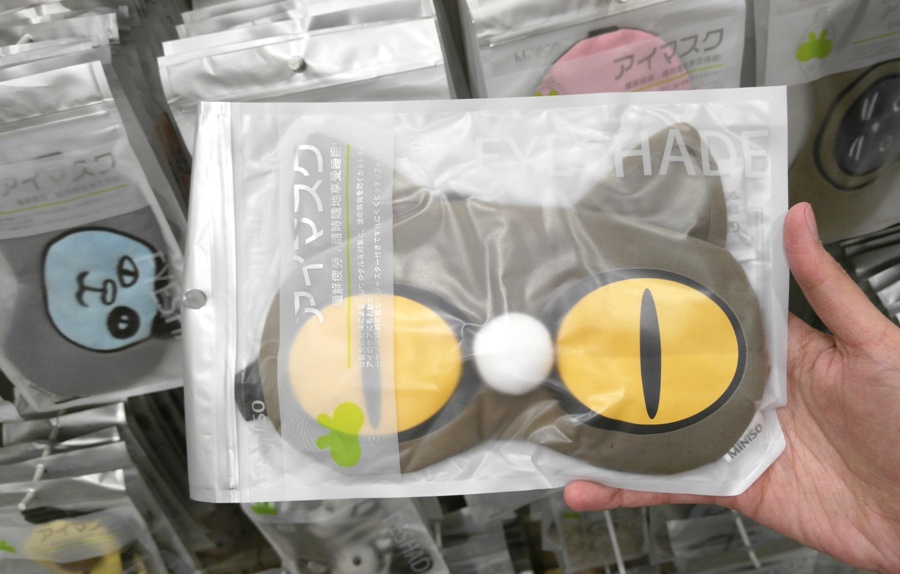 People were getting not just one but plenty of these glass water bottles.  Also priced at P149.00 each.  They would make nice give-aways, noh?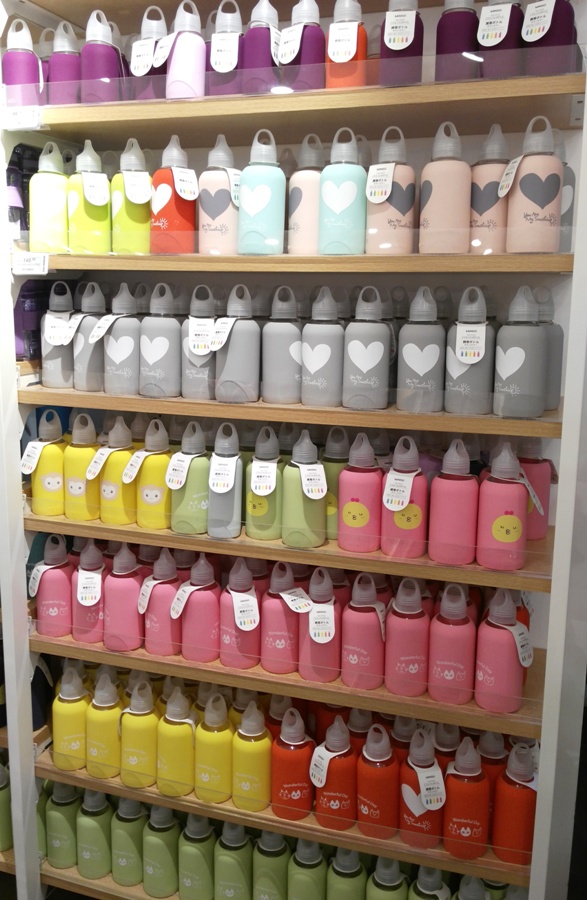 Bluetooth earphones.  I wasn't able to take note of the price for these, though.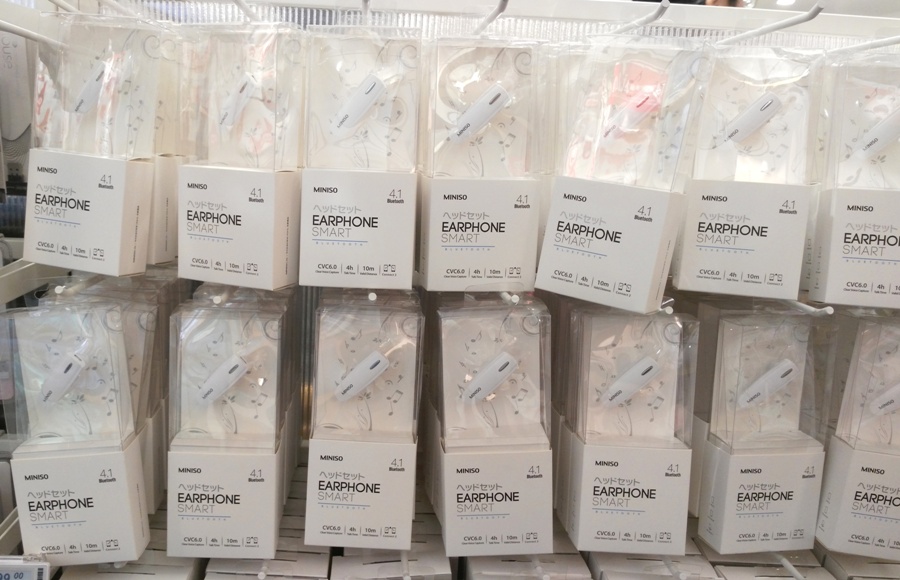 Lunch bags in checkered stripes.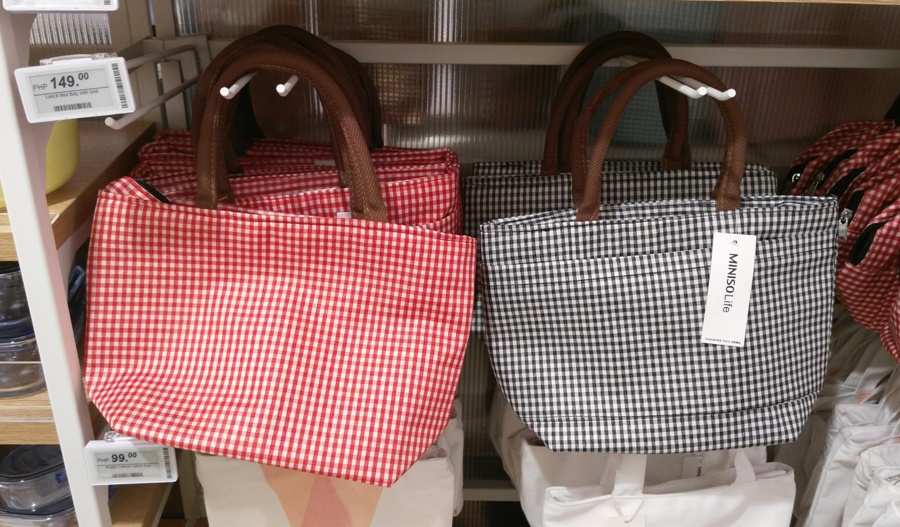 Cushion covers in stripes design.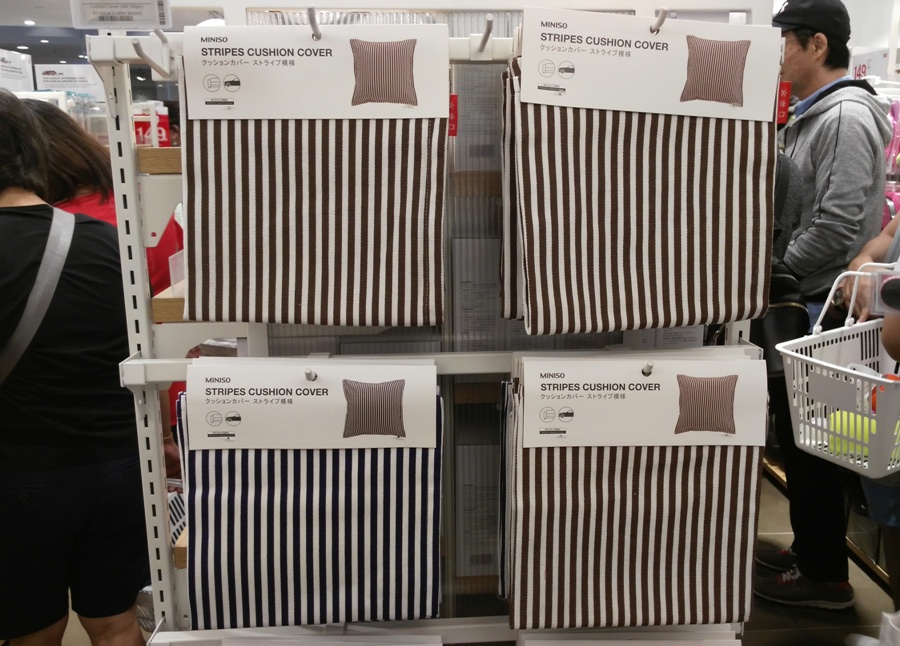 Best find: Seamless panties that look exactly like those I buy from Uniqlo (and they more than 50% cheaper here at MINISO!).  Even the packaging is same na same sa Uniqlo – sa logo na lang nagkakatalo.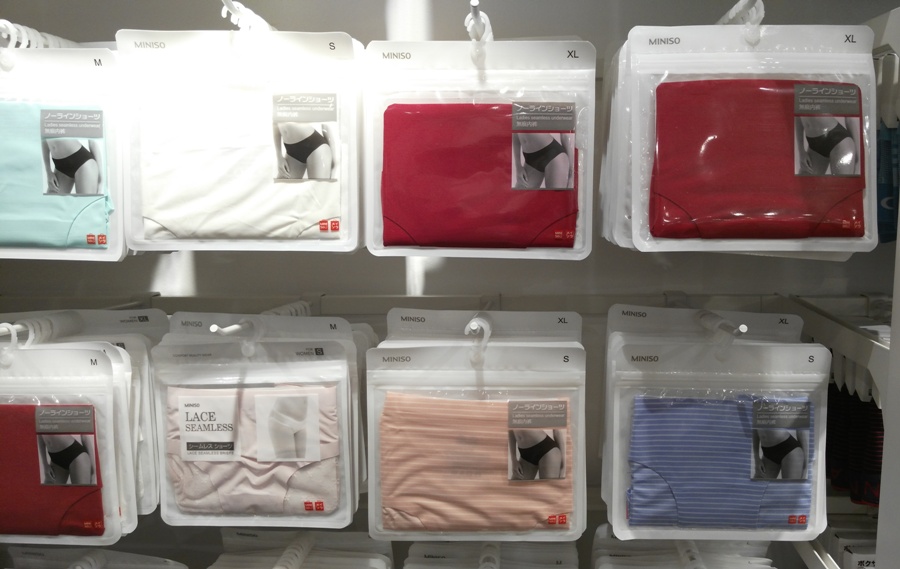 Canvas book bags.  Ang daming "Never" sa caption pero cute pa rin.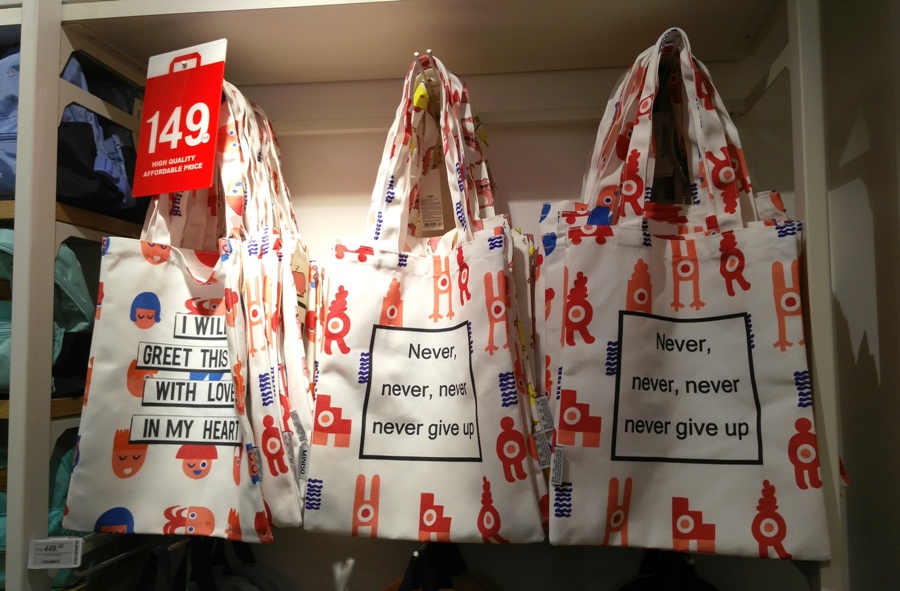 Fashionable mini-backpacks in 'eco-friendly' and easy to clean silicone material.  If I recall correctly, they're priced at P300++ each.  Not bad.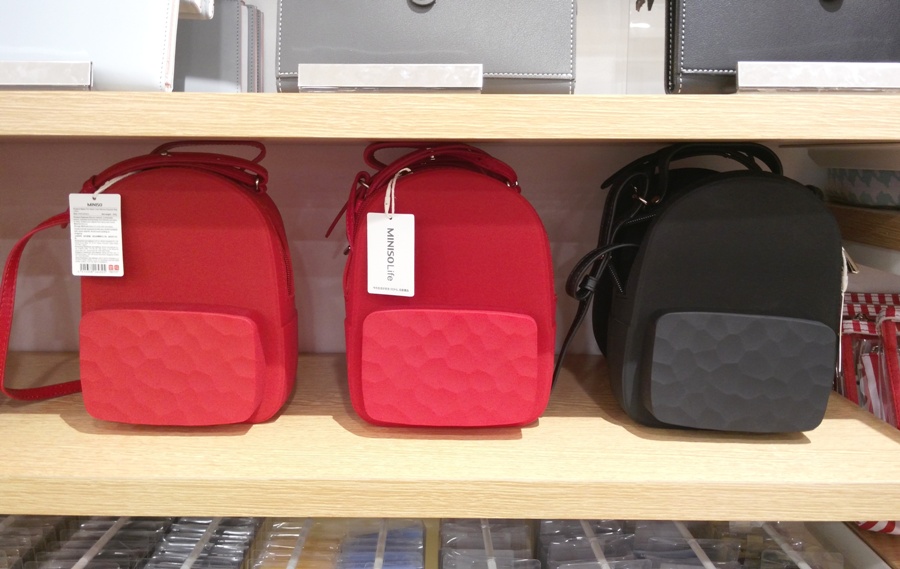 Funky hair brushes.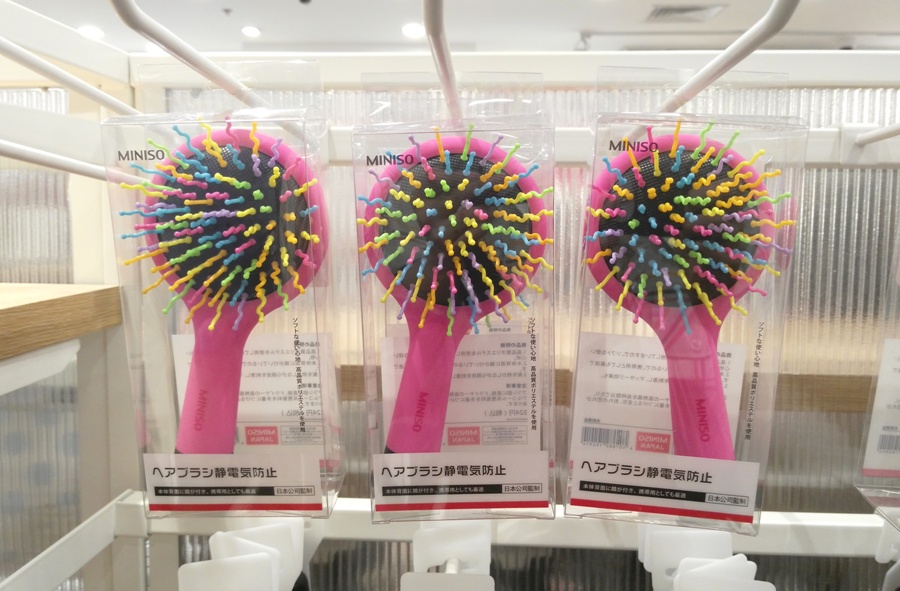 This one got me really curious: Coenzyme Handmade Soap.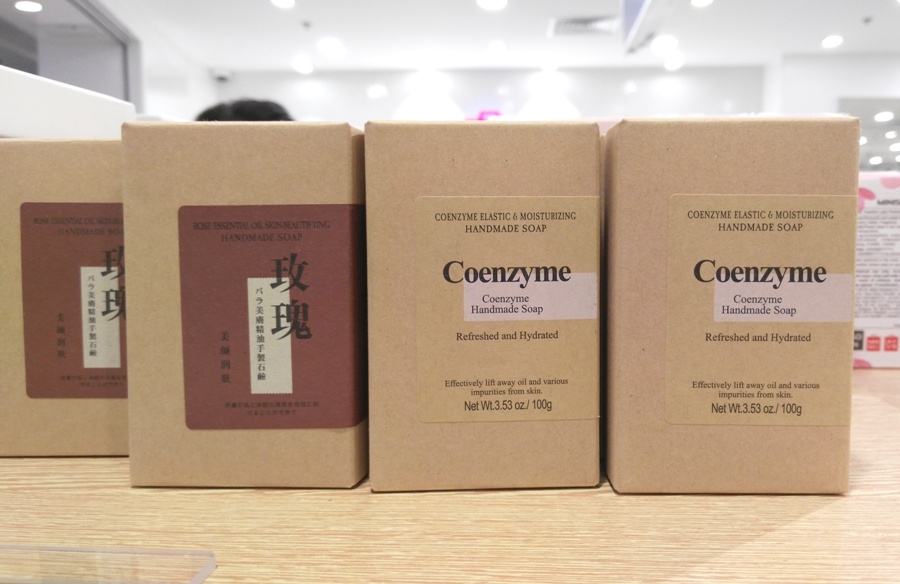 MINISO Japanese Lifestyle Store is located at the 2nd Floor, Glorietta 2 Mall.