My sister-in-law Juvvy and I share the love and interest for crystal bracelets.  It was something that we discovered about each other when I noticed her wearing one and then I showed her mine.
Since then we been talking about crystal bracelets, and as luck would have it, we have a common friend who shares our love for crystals (and makes them herself too).  Juvvy lamented that there aren't much sellers of top quality crystal bracelets in Cebu, and after much thought and meetings in between (through Viber), they decided to market crystal bracelets to Cebu!
In thinking of her new business's name, Juvvy told me that she wanted to highlight the word "fate"because it was indeed fate or destiny that this opportunity came to her at the right time.  She has taken interest in the healing, physical and emotional properties of crystals too, so for her this was not just about selling crystal accessories, but connecting with crystal lovers down south whose state of mind and outlook in life have been changed because of crystals.
I suggested the name The Kismet Shop because "kismet" means destiny or fate in Turkish.  She liked it and before we knew it, I was helping her with the logo design and packaging hehe.  I sourced the designer and packaging printer for her, and by October, she is ready to introduce The Kismet Shop to the Cebu market through bazaars and social media networks.
The Kismet Shop's catalog boasts of carefully curated crystal accessories (mostly bracelets) made of 100% natural crystals, precious and semi-precious gemstones.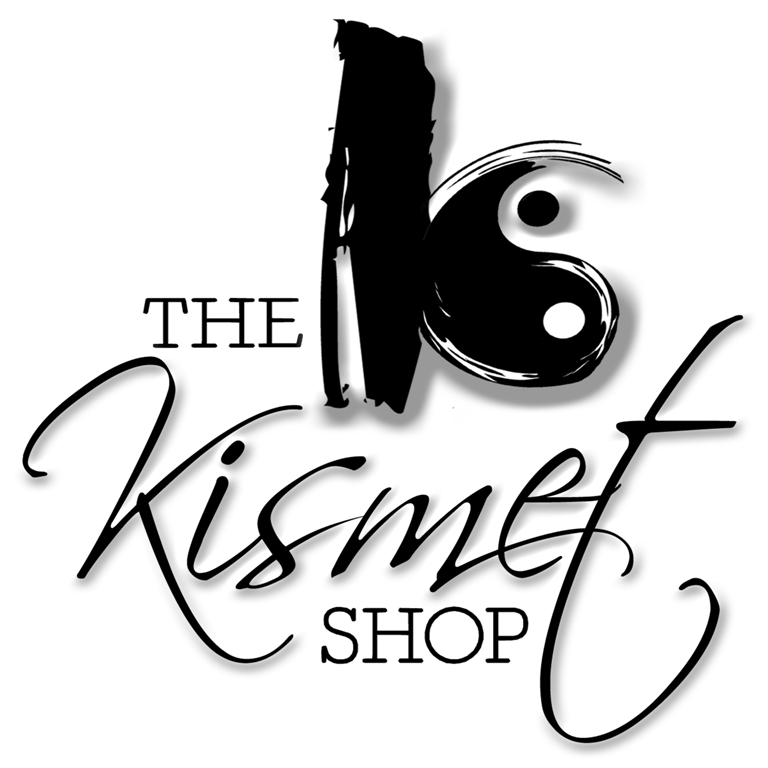 Below are some of my favorites from the shop, which is, at the moment, available online at Instagram (@the.kismet.shop):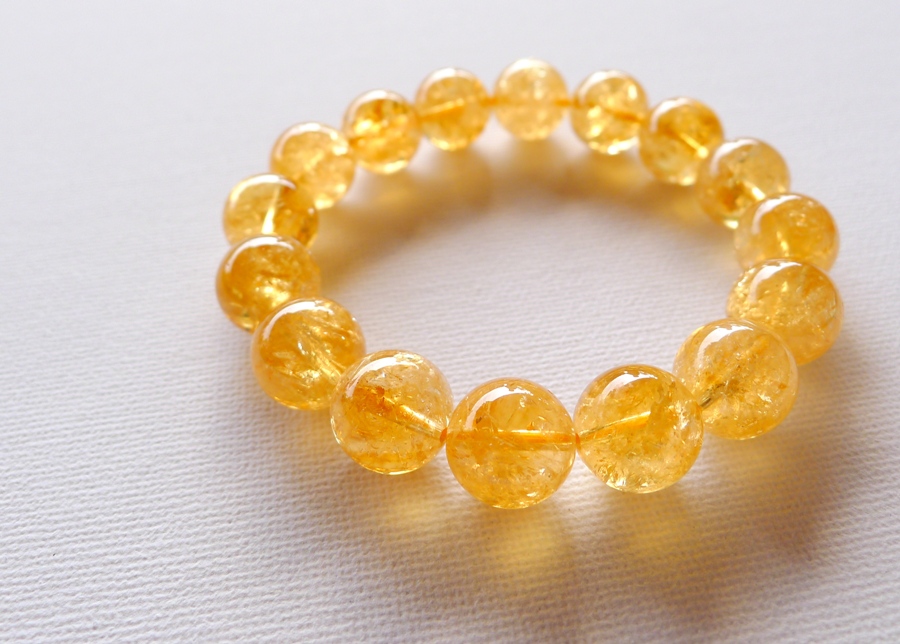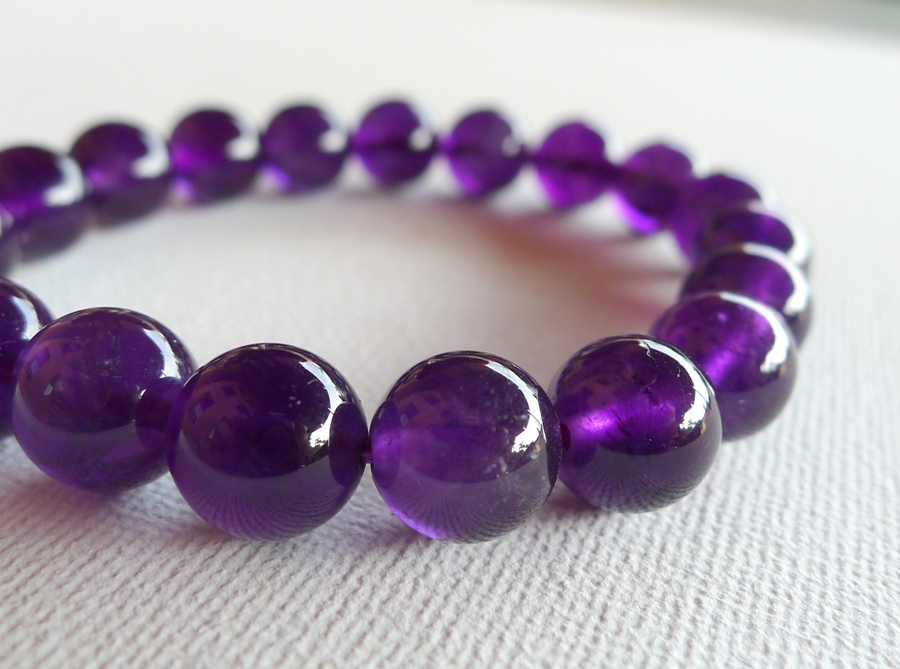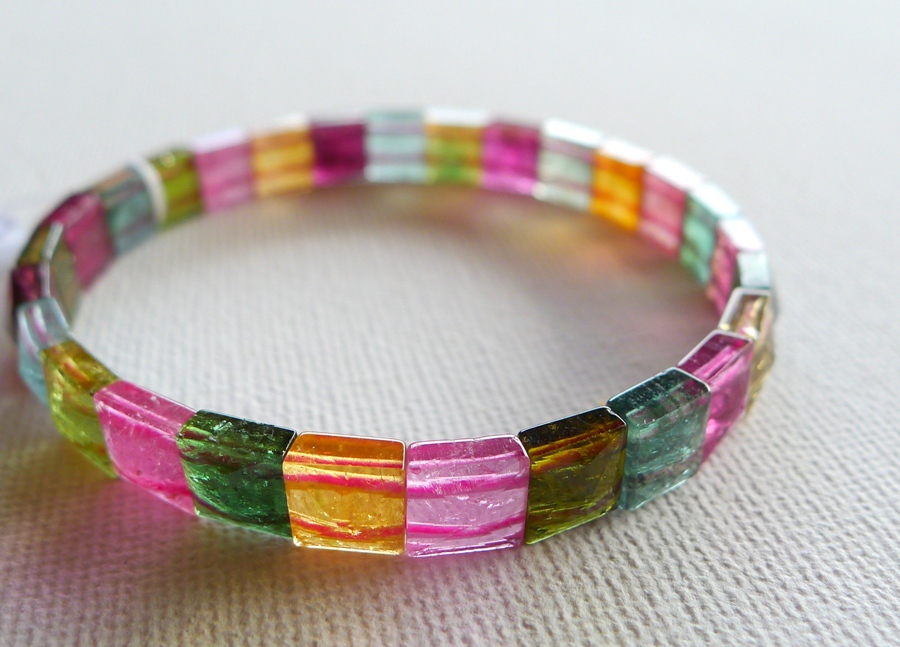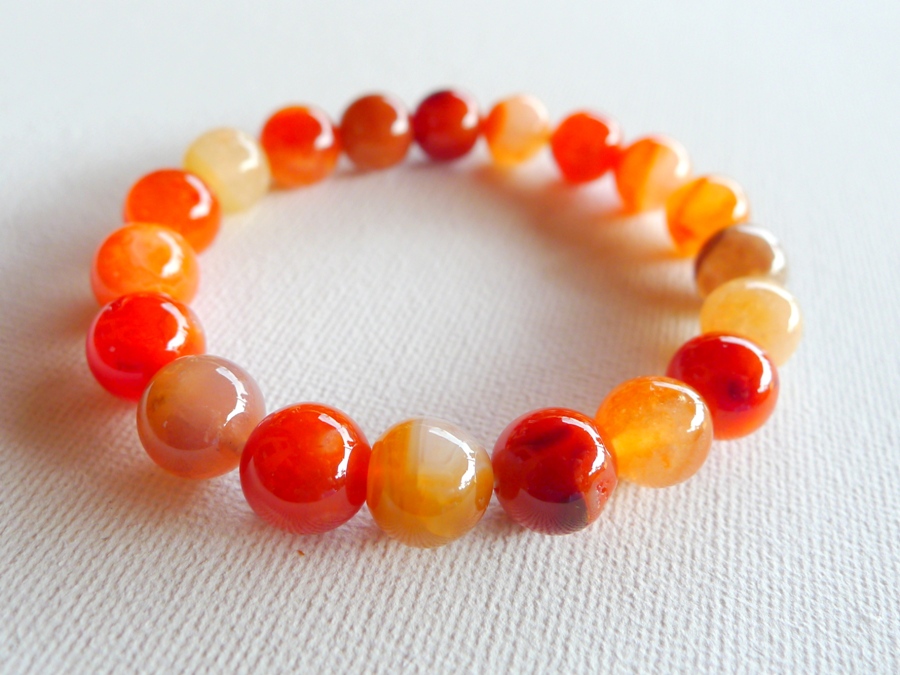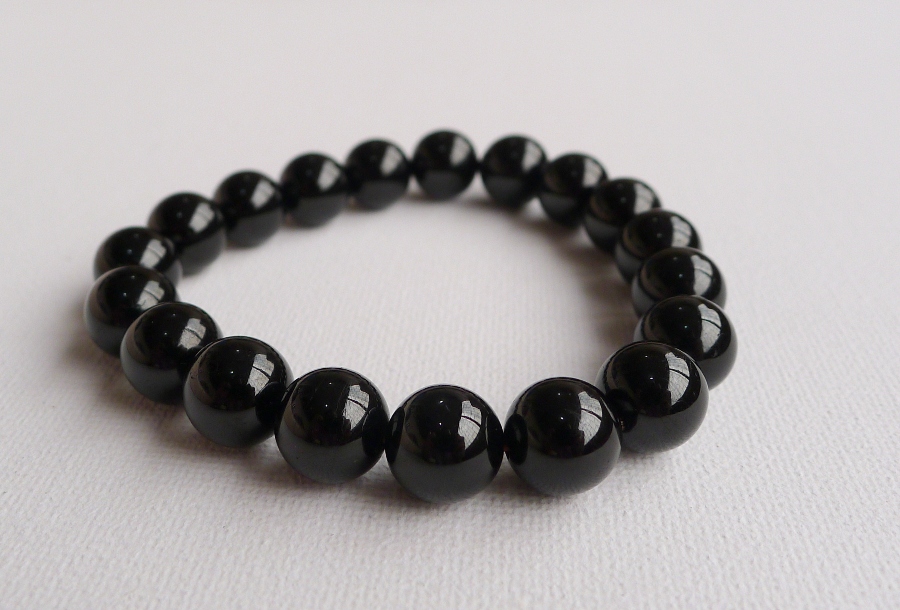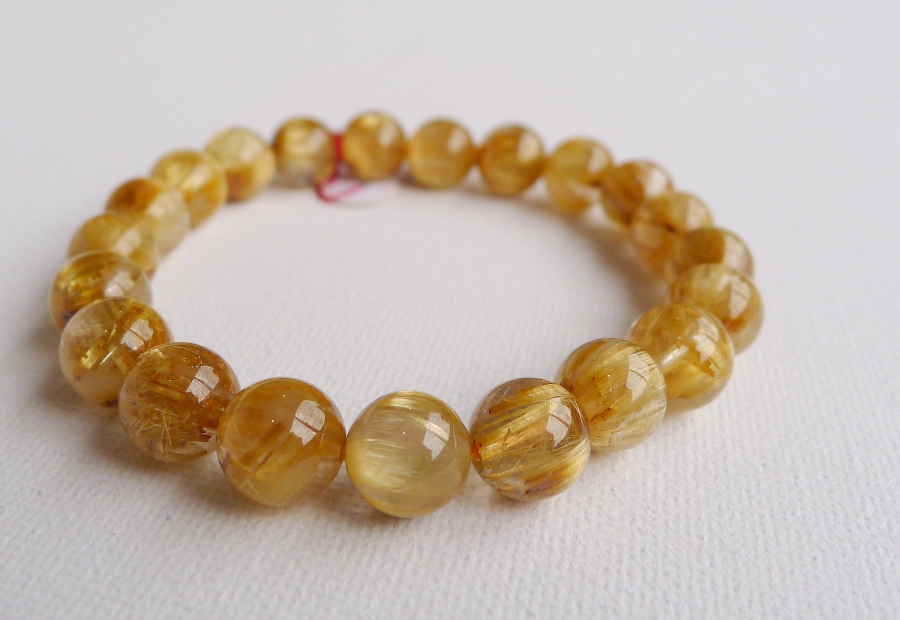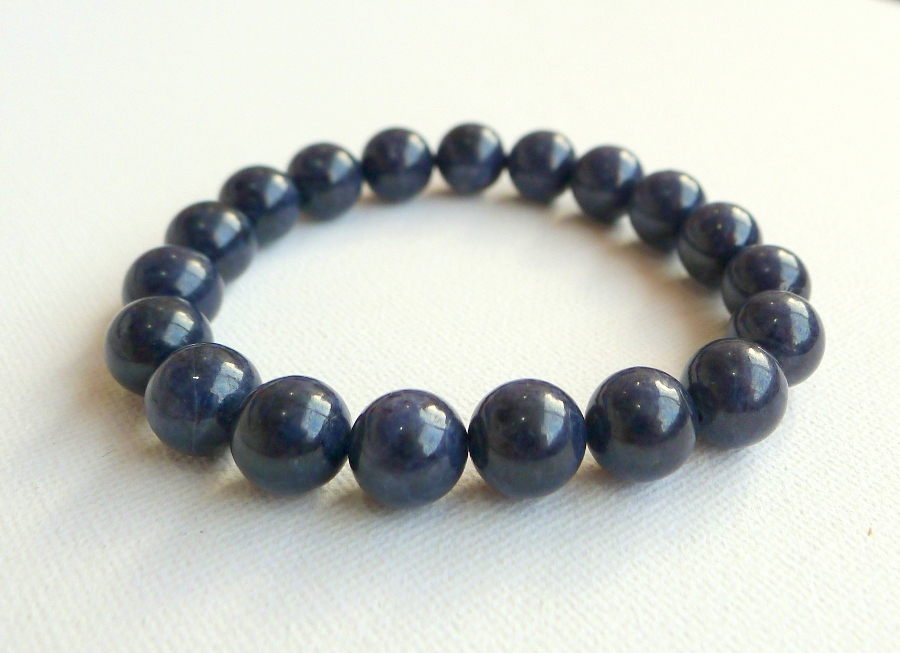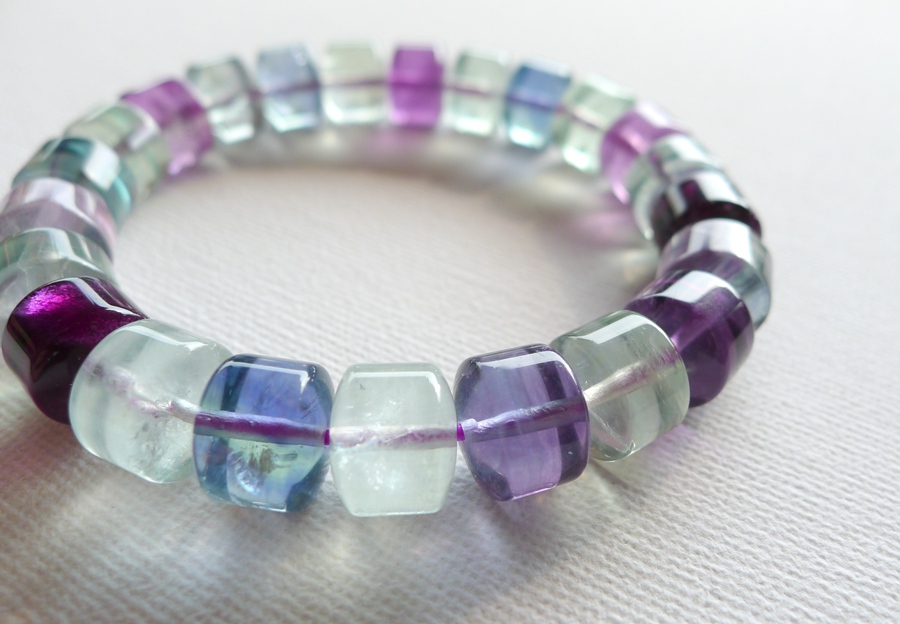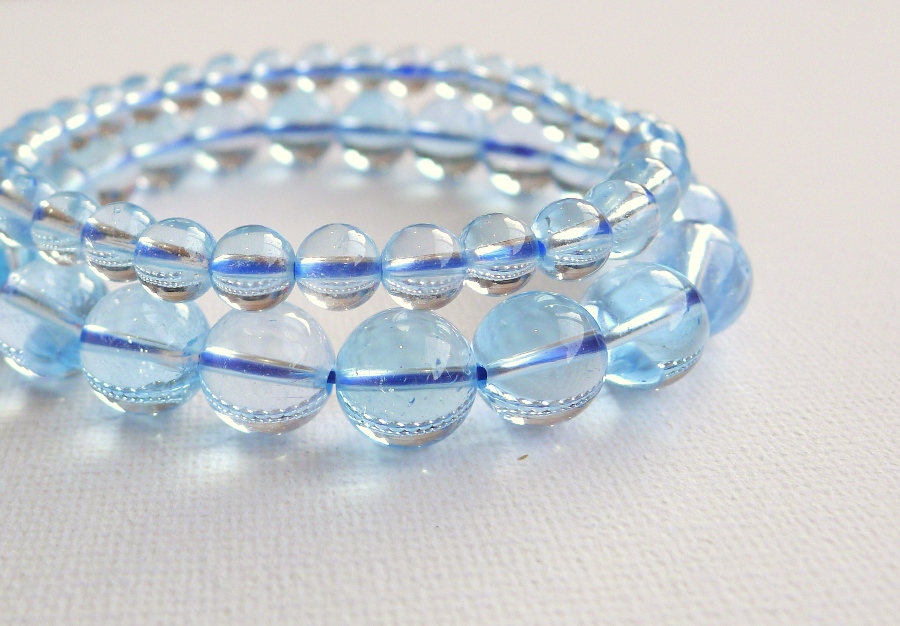 I will do a separate post about the meanings of my favorite crystals but in the meantime, head on to the official IG account of @the.kismet.shop to learn more about the crystal bracelets I've featured.  I am currently in love with the Blue Topaz bracelet and have gotten one for myself too, hehe!
The Kismet Shop had its debut bazaar participation at The Pink Tent 2016 last October 22.  Interested clients were able to see in person the crystal bracelets, place order/s or simply to find out what crystal (or crystals) are best for them.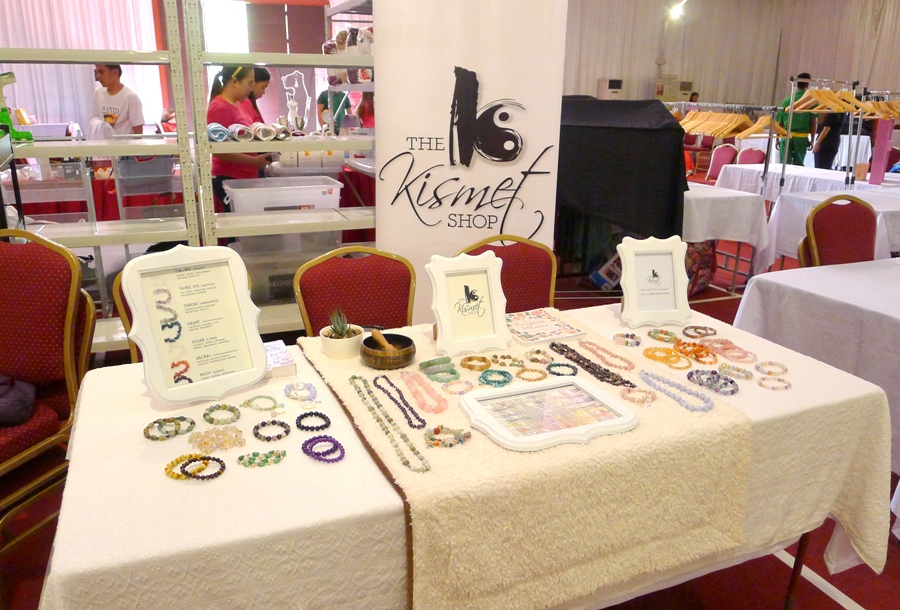 Now, since I get this question a lot, I'm gonna share with you this article I found that answers the question: What healing crystal is right for me?  It is so beautifully written and speaks of my personal experiences too (which I will share in a future blog post).
Here are excerpts from the said article:
1. Call upon the crystal that's right for YOU.
Put your hands together in prayer and ask for the crystal that will work for your highest good. If you don't feel comfortable doing this in the shop, you can just feel your hands and ask for the same wisdom.
2. Feel (literally) with an open heart.
Take your non-dominant hand and pass it over the crystals, waiting to feel a subtle tug from one of the stones. You may end up with three or four (I know I do!). If this is the case, move on to the next step,
3. Experiment!
Try each crystal out one by one. Their energies will be different (one may feel really deep like a shattuckite, another more gentle like an amethyst ), so choose depending on your mood. And, of course, be open to bringing home more than one.
Another popular way to choose a crystal is to look up a crystal for what you want to heal. A great place to start with this is seeking the crystal for the body part or chakra that you think needs some extra love. Here's a very brief guide to the seven chakras, for the specific benefit of crystal-choosing:
First Chakra (perineum, base of spine): protection, safety and comfort in your environment
Second Chakra (low belly, sacrum): abundance, power, sexuality, courage
Third Chakra (waist, solar plexus, bottom of the ribcage): inner-child-awakening, spontaneity, fun, joy, the ego, the will
Fourth Chakra (heart, chest): love, self-love, acceptance, compassion for self and others
Fifth Chakra (throat): communication, self-trust, channeling divine information
Sixth Chakra (third eye, between the eyebrows): intuition, ability to meditate, mental purity and clarity
Seventh Chakra (top of the head): This is the accumulation of all of the chakras and where we go up to contact the divine.
So the next time you go crystal hunting, remember these simple "tips":
When you go into the shop, you can request to see some stones for a particular chakra, so you have some direction. Also, if you learn that a particular stone works a particular chakra, it's great to put that stone on its associated body part (a second chakra stone on the low belly is bliss).

The crystal for you may not be the most beautiful one in the store, or even the most beautiful of the bunch that all cost the same amount. And to me, like a lover who really grows on you, that crystal becomes the most beautiful in the bunch, as I behold it and hold it.
And when you feel that you can't let go of a particular crystal, don't suppress that feeling.  You will discover later why you are particularly drawn to certain crystal (or crystals).  It may be that you want to rid of negativity surrounding you that's why you deeply attracted to citrine or tourmaline; or you have bigger responsibilities at work that's why you are drawn to garnet, amethyst, lapis lazuli or moonstone.  Or you want physical healing so you are drawn to azurite malachite and jade.
If you are from Cebu, then do check out The Kismet Shop this coming November 18-20, 2016 at Streetscape, Paseo Saturnino, Banilad, Cebu City.  See and discover for yourself the right crystal/s for you.
Sending love and light to you all!