Remember the Roots Tri-Fold Clutch Wallet in Tribe Leather that AJ bought for me as pasalubong from his trip in Canada 2 years ago?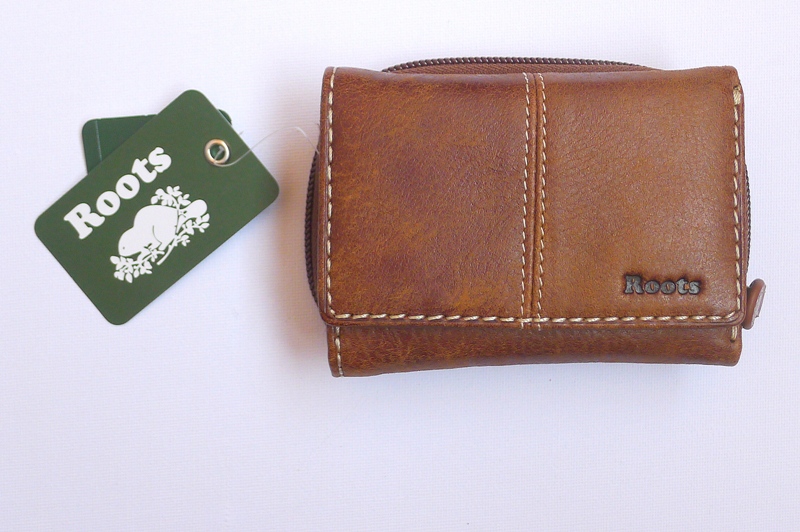 It has gotten better with age!  After 2 years, it's now sporting a weathered look and a naturally developed patina that is truly beautiful to look at.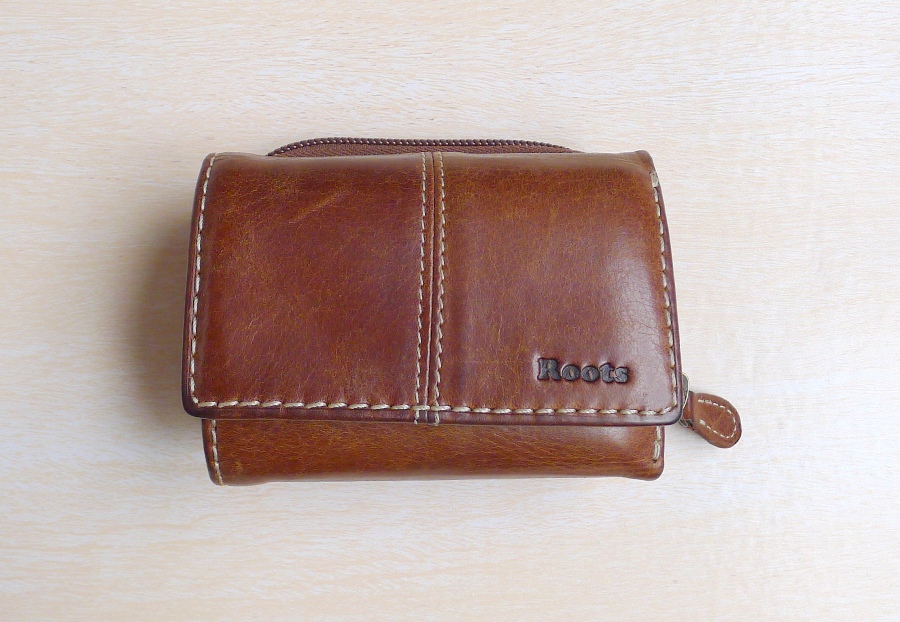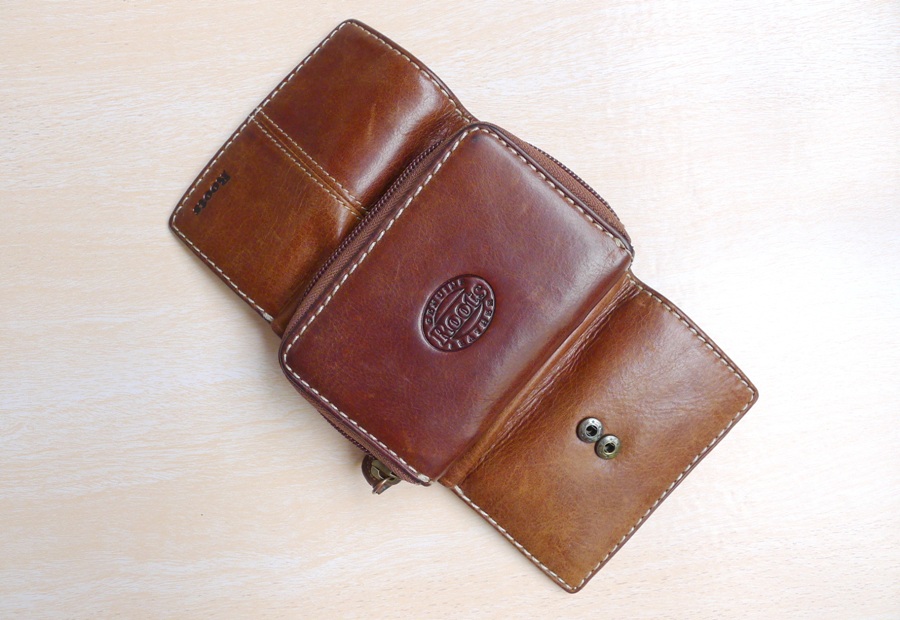 Just like the wrinkles in the face of a weathered explorer tell a thousand tales, the weathering of leather also tells a story – of adventures undertaken, treasures found and a secret knowledge!

A naturally developed patina is the ultimate in leather snobbery – but it takes time, as all good things do. The darkening in some places, the honey glaze in others, and even the scratches and scuffs that come with a natural usage – all of them go into creating an aura of weathering that is truly beautiful to behold.  (source)
I love my Roots wallet so much I have not shopped for any other wallets to alternate with this one.  It holds everything I need and even it is bulging with all paper receipts inside, it has kept its shape well and without any tear.
Being very satisfied and happy with my Roots leather wallet, I asked a fellow blogger Helene, who recently went on a trip to Canada, if she could buy for me the famed Roots Satchel Tribe Bag: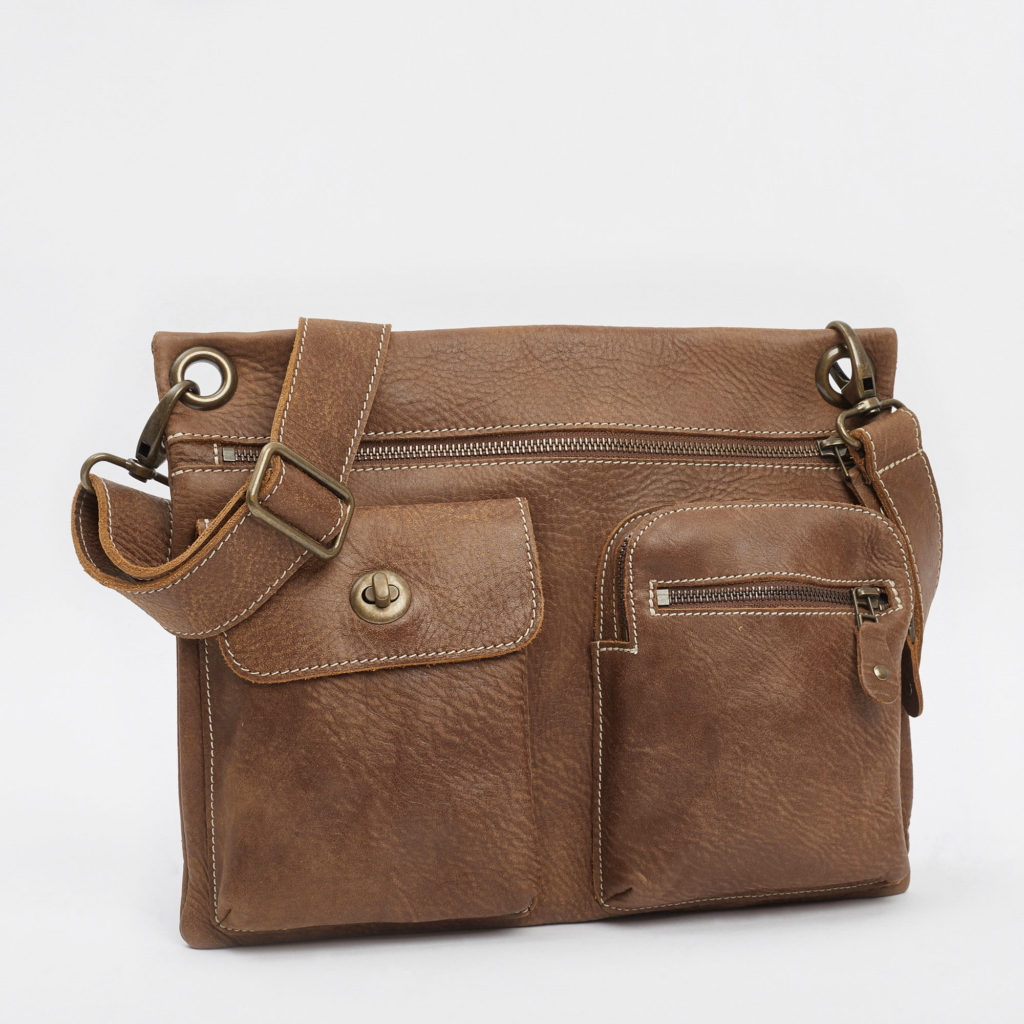 Tribe leather is at the heart and soul of Roots. This leather is tanned using a hand-made process, ensuring it will never fade or crack, and hand buffed to create a vintage effect – no two hides will ever be the same. Its worn-in appearance shows off just how much you love it, and will become softer (and better) with age.
I'm very grateful to Helene for accommodating my request. The tribe leather Roots bag and wallet are now my two precious leather items.  Wouldn't trade these for any more designer bags and wallets!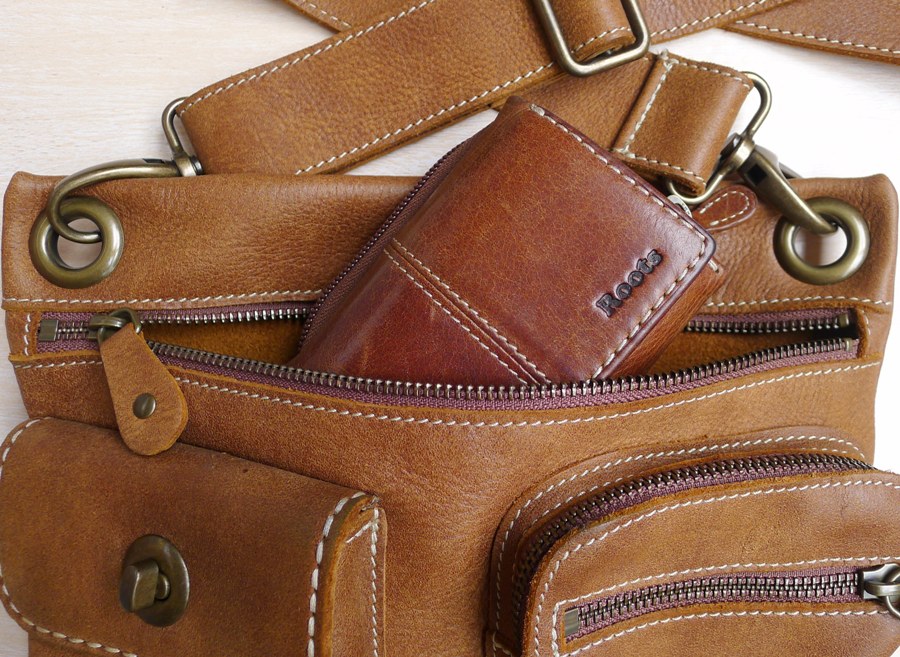 Can I just say I LOVE my satchel bag??  And the leather feels really soft and smells divine!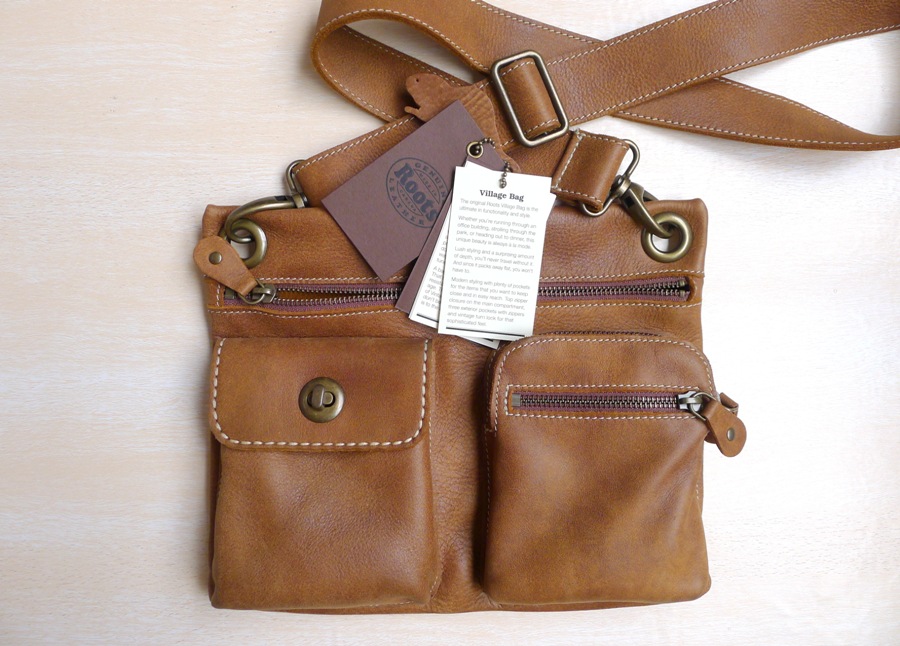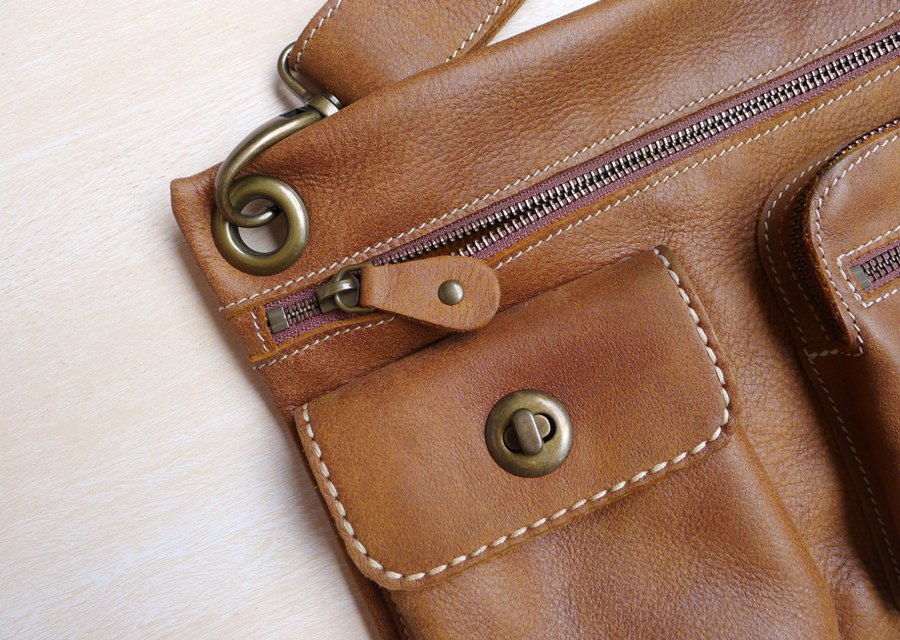 I learned too that the Vintage Tribe Bag is exclusive to Roots.  It's made of 100% Italian leather and handcrafted in Canada.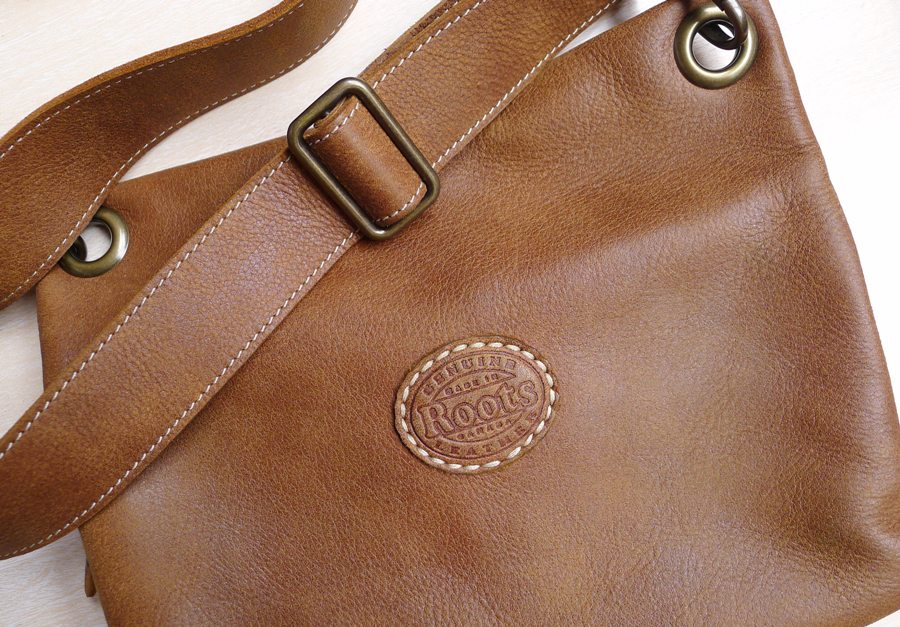 The satchel bag is perfect for when we go out to either complete errands, eat out or simply to stroll at the mall.  Also, the thick, soft leather shoulder strap doesn't stress out my shoulders from carrying it too long.  Very comfortable.
The bag may look small but can actually pack all my essentials (so I can even bring it to work).  The two external pockets – one in zipper and another in turn lock – are where I place the things I have to have immediate access to like office and house keys, my eyeglass cleaner, coin purse, and parking ticket.  The pockets can also fit pens and USB sticks.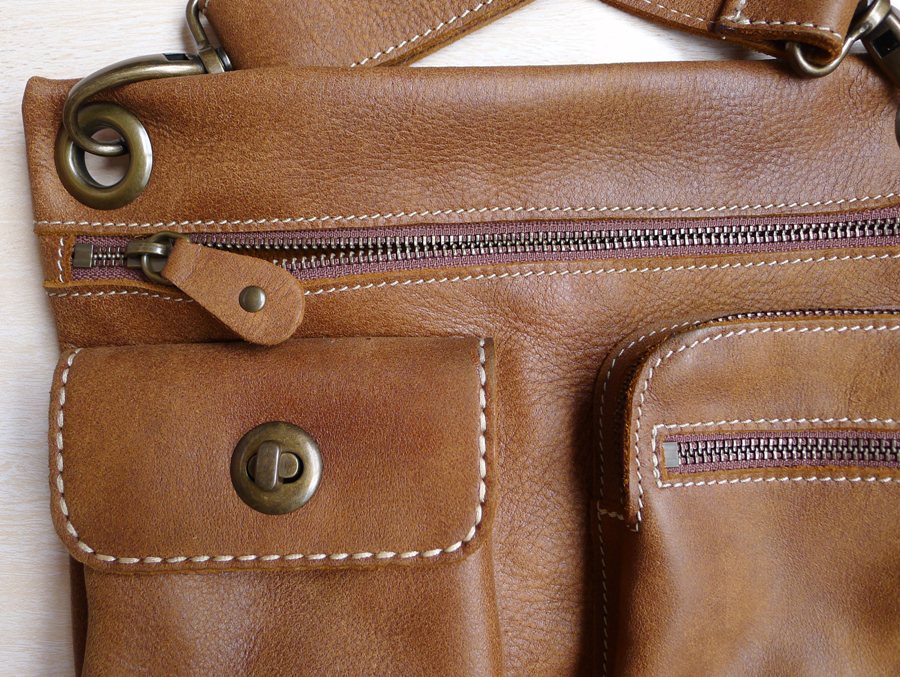 I made a great investment in this bag (it's not cheap at Php7,000++), but that more than makes up for the beautiful and durable patina leather bag I will have a few years from now, and the fact that this bag will last a lifetime seals the deal for me.  I am already looking forward to seeing how it will age over time!  And this being my forever travel accessory bag from hereon, I look forward to making many travel memories with it, too!