The hubby went to Toronto, Canada for a 3-week training last month, and he bought as pasalubong for me this beautiful leather wallet from Roots Canada: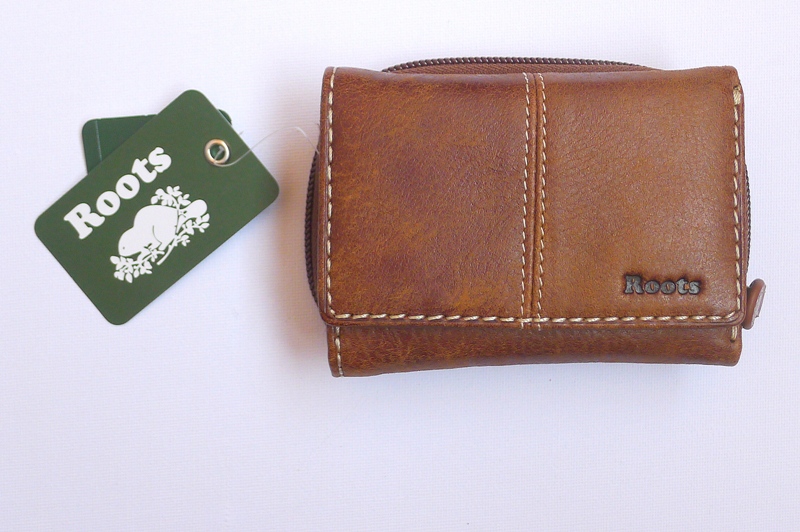 This was my personal request actually, having been stalking the Roots website since I found out that AJ will be going to Toronto hehe!
Roots is a well-known Canadian brand known for its high quality leather goods.  There's a huge rave about Roots bags at the Purse Forum  so if you'd like to know more about the brand, just head over to the link.
But if you've been a reader of my blog long enough, you'll remember that I already featured its French Tote Prince Leather Bag back in 2011.  In fact, I was looking forward to finally owning this bag but it's no longer available.
But bag or no bag, I made sure to have one of their best-selling wallets, and in a leather that is exclusive only to Roots – the Vintage Tribe leather – which is described as follows:
Tribe leather is at the heart and soul of Roots. This leather is tanned using a hand-made process, ensuring it will never fade or crack, and hand buffed to create a vintage effect – no two hides will ever be the same. Its worn-in appearance shows off just how much you love it, and will become softer (and better) with age.  (source)
My new wallet is a small tri-fold clutch, by the way, which features 10 credit card slots, bill money compartment and zippered coin pocket all in one piece!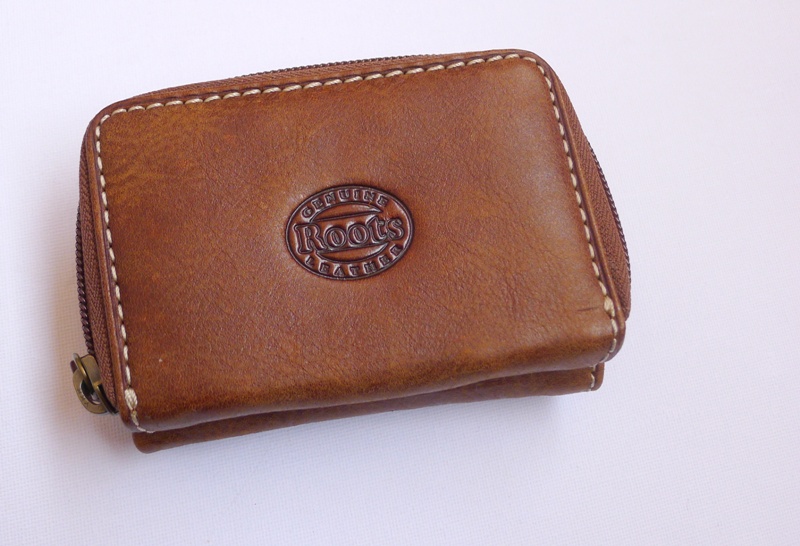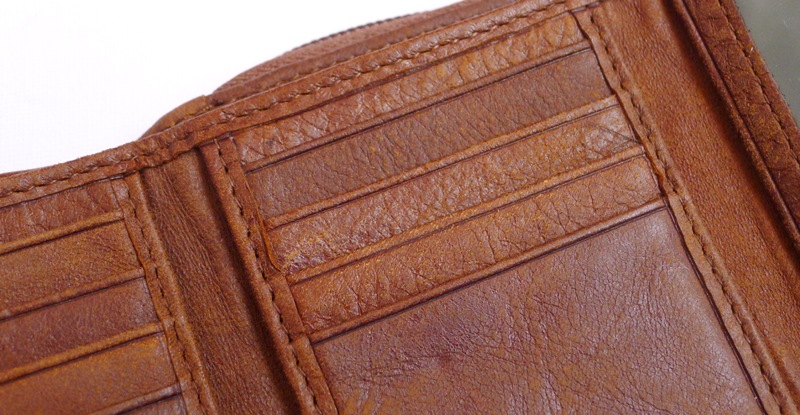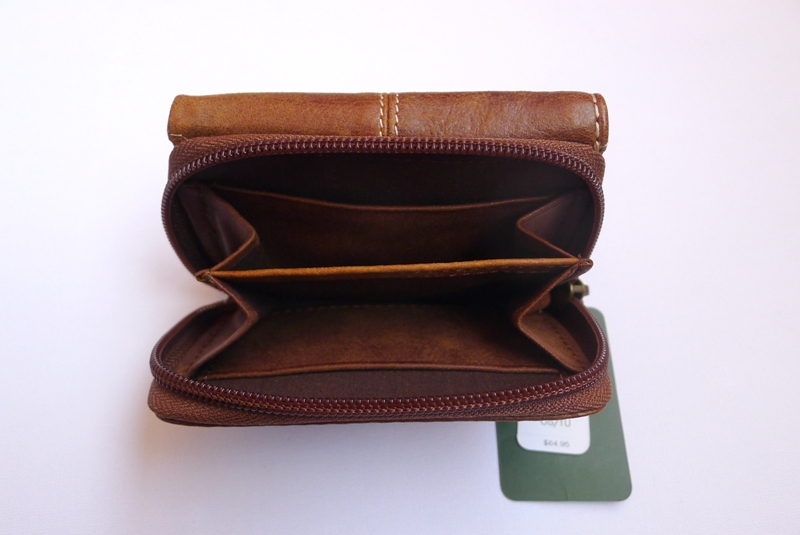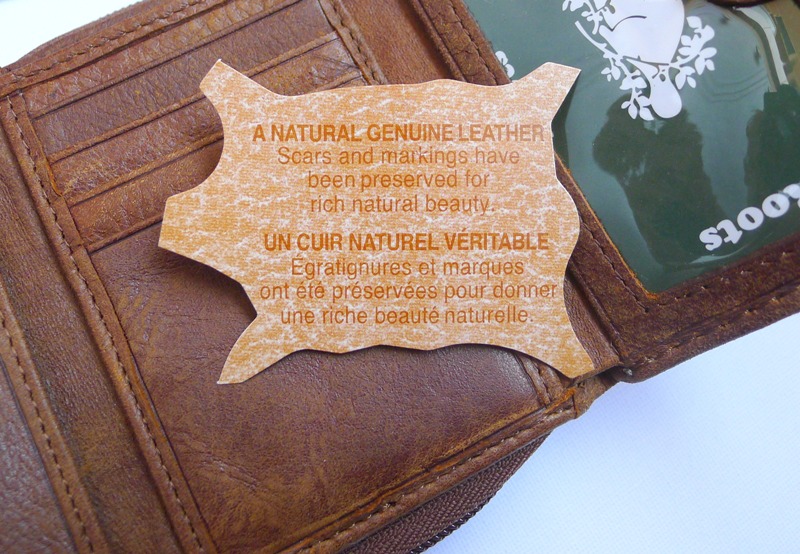 The leather, by the way, smells so good.  It also has a soft and almost velvety smooth texture.
Here's the simple but environmental-friendly packaging: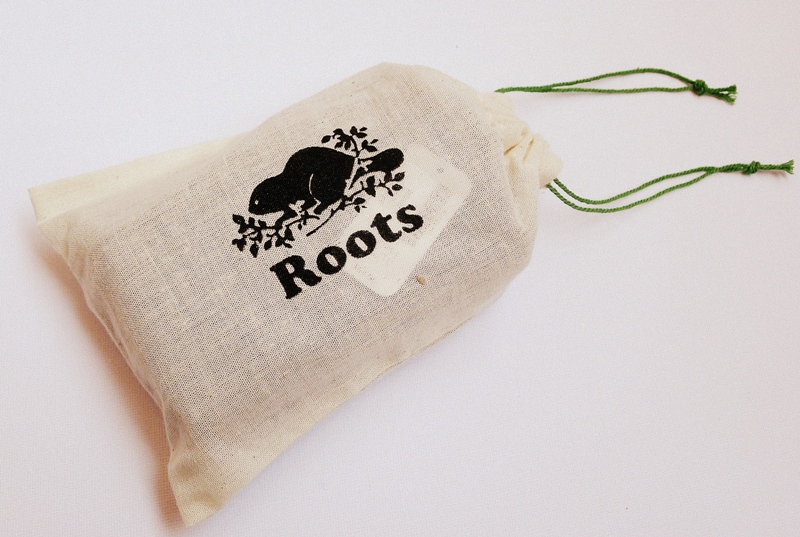 I love my Roots wallet so much that I am now declaring it as my wallet for keeps!  I can feel that it will bring me years and years of satisfaction and hopefully, money luck hehe!
Of course, AJ didn't forget to bring home some key chains for my collection, and ref magnets too for our budding collection  =)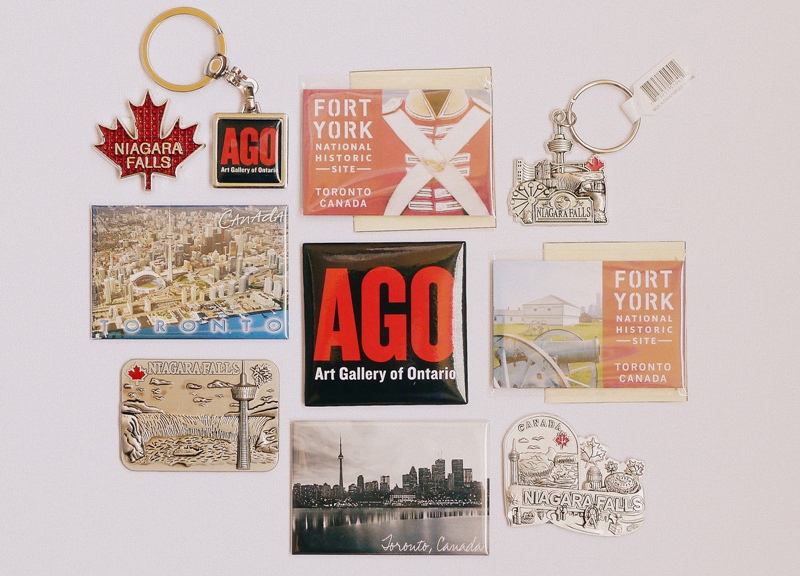 More Toronto stories (from AJ) soon so stay tuned!