I launched my first batch of Stackable Perky Rings in January last year and while it received a lot of inquiries from readers and friends alike, it did not generate the number of orders I expected.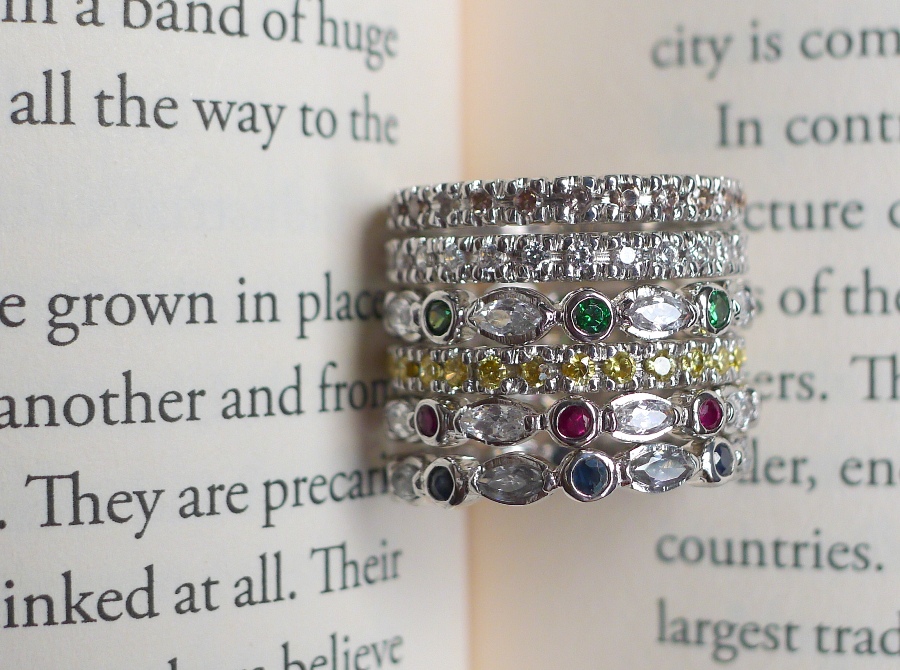 I believe it was the price of the rings (sold individually at Php15,000.00 each) that was the setback.  But my partner and I couldn't afford to pull the price further down due to economies of scale, aside from the fact that gold is becoming more and more precious as a commodity these days (and therefore more expensive to buy).
Undaunted by this setback, I continued to dream about the stackable rings to market that will be just as elegant as the first one but this time, absolutely price-friendly.
And so the Stackable Perky Rings v.2 was made, in classic bezel type ring design made of solid 14k yellow gold.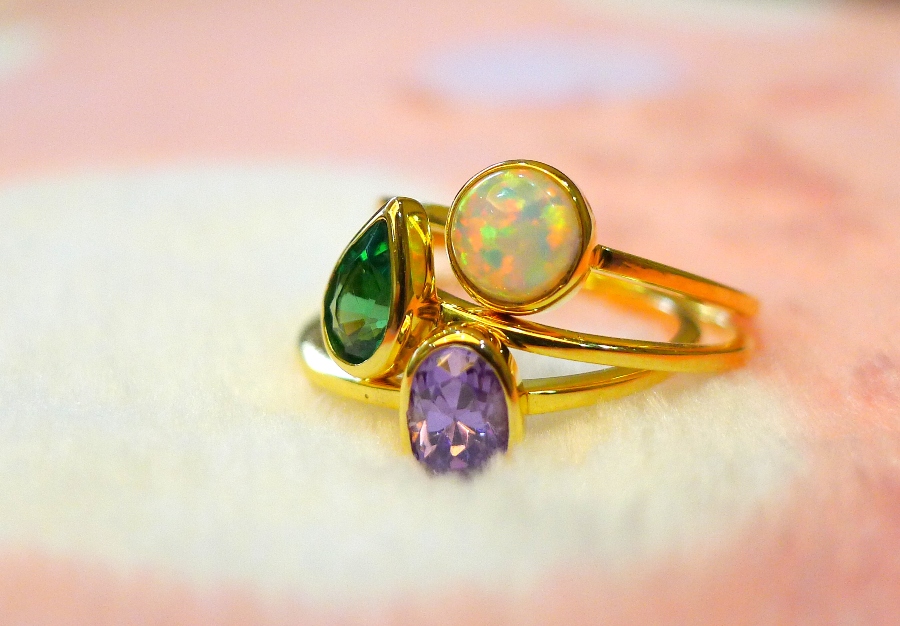 For the 'prototype' (which I ended up buying because I love them so much!) highlighted these three (3) birthstones: amethyst (my birthstone), emerald (because I love emeralds!) and opal (because I don't have an opal jewelry yet).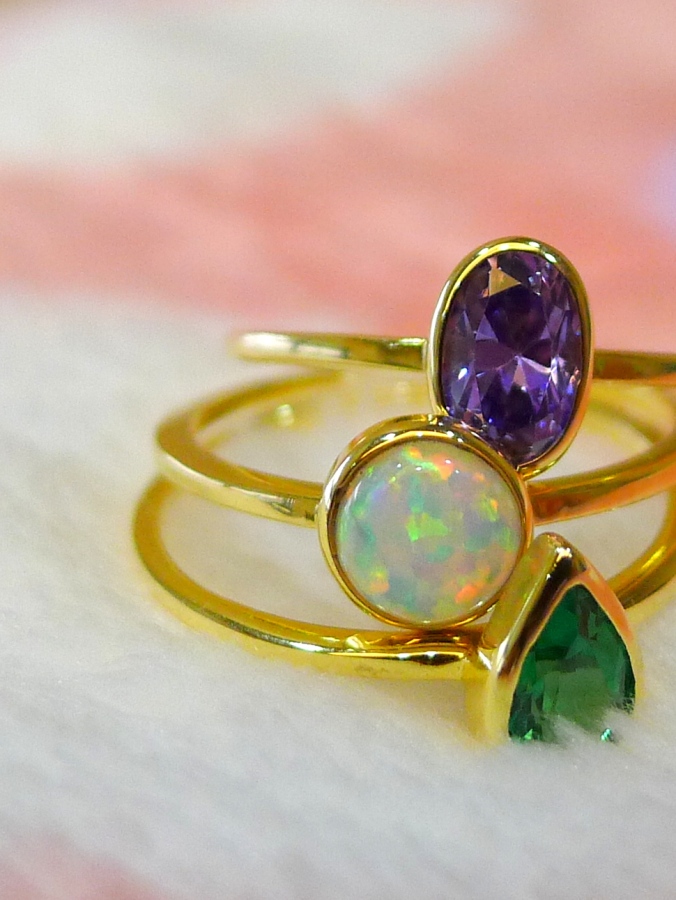 You could see that the opal literally stole the spotlight in my pictures!  It's so, so beautiful at any angle!
What I love about these rings is the thinner and slimmer band, making it easy to slide on and off my fingers.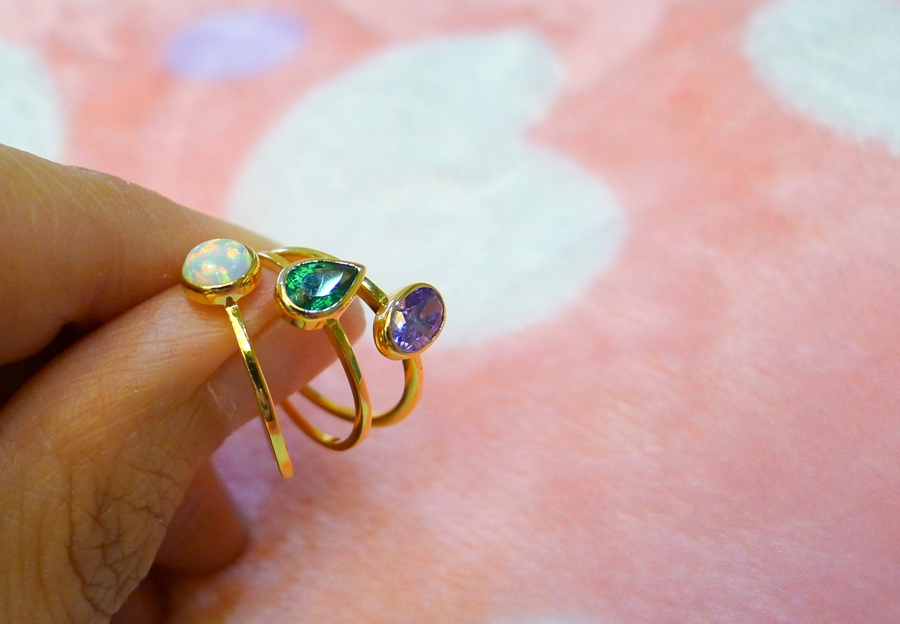 They may be thinner in width, but definitely durable as we made sure that the shank is thick and not too narrow so you can wear this (or these) everyday too!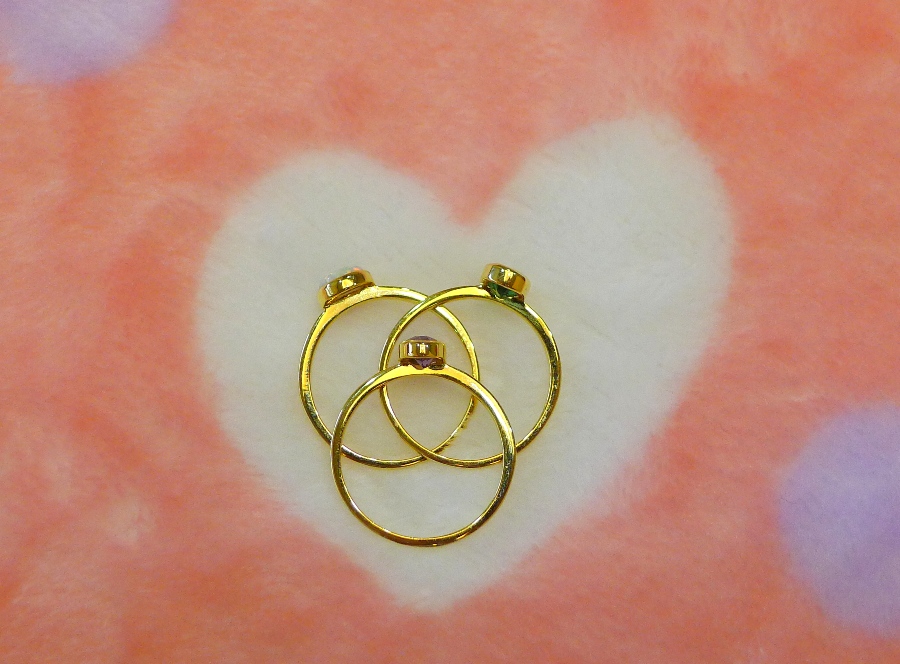 The rings in photo are in ring size 4 (my ring finger size) but they fit my index and middle fingers perfectly too!
Take a look at the many ways in which I can wear these rings – together and separately: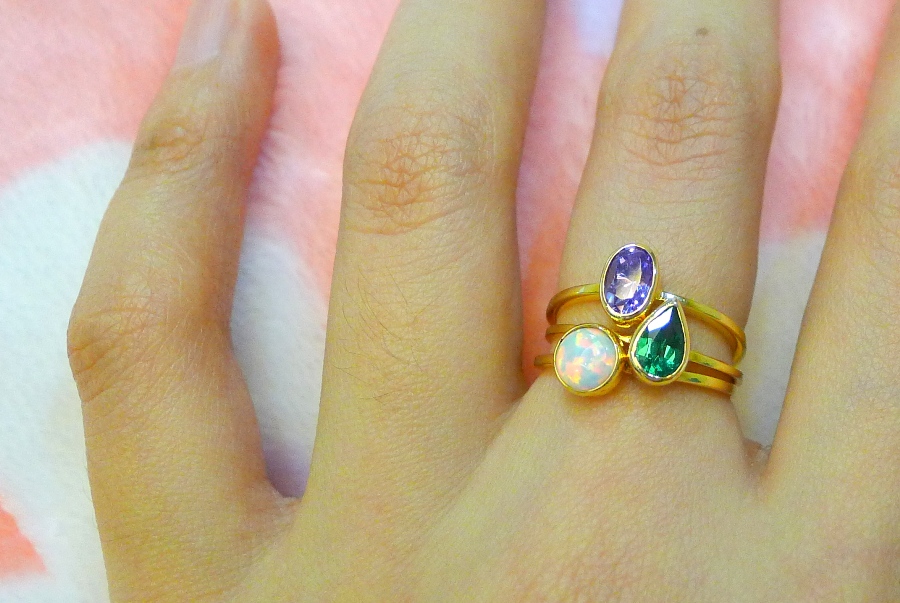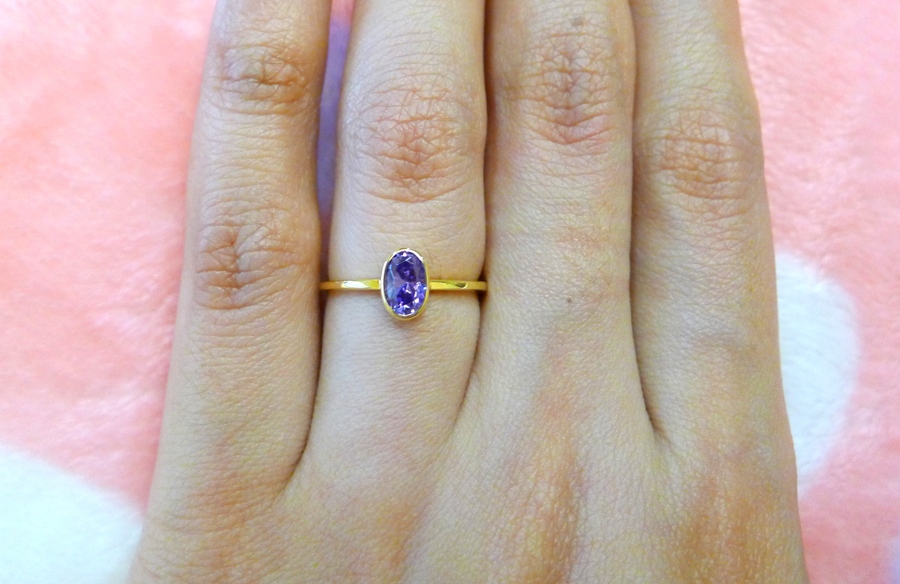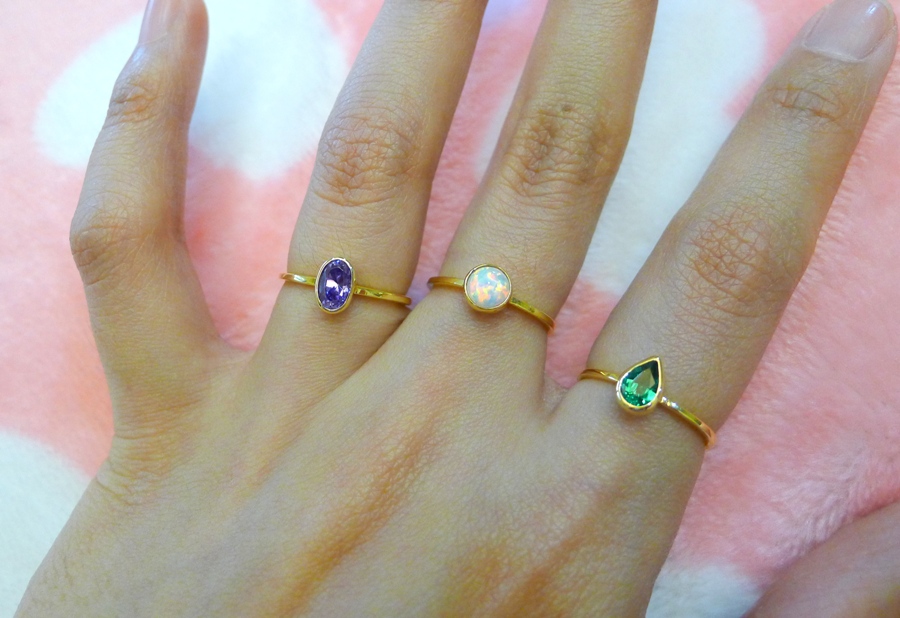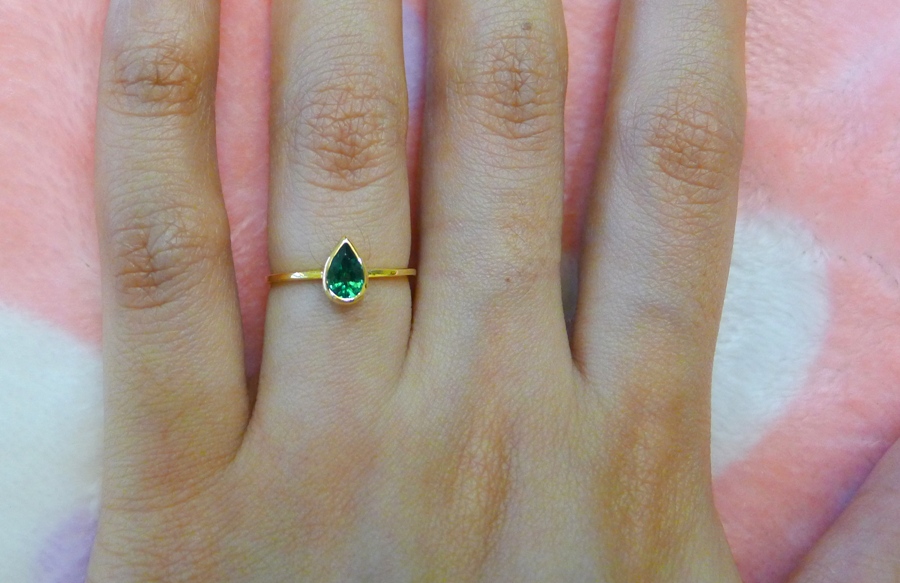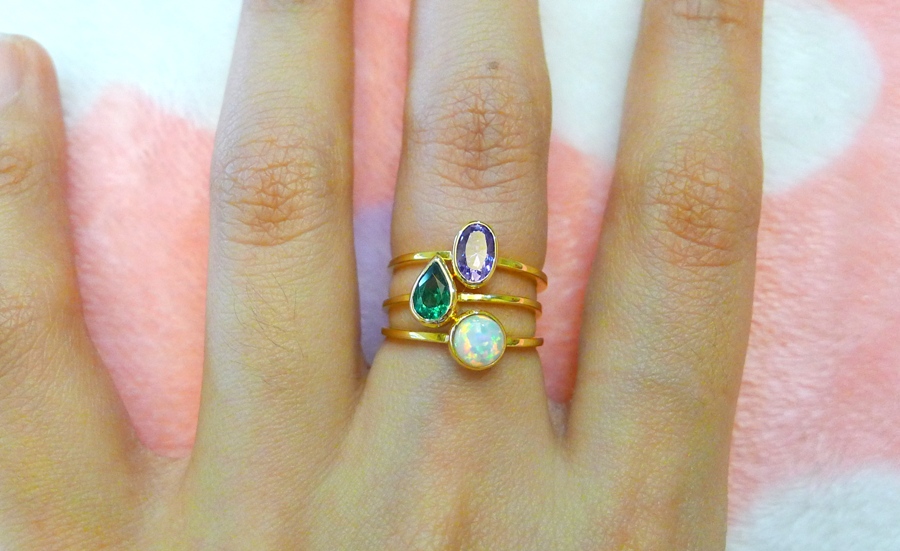 Gemstone sizes are at least 4.4 to 5.0 mm each – not too small nor too large to fill up your finger quickly.  So if you prefer more birthstones on your finger (or fingers) then by all means, stack 'em up!
Each Stackable Perky Ring v.2 ring is priced starting at Php5,500.00.
For orders and other inquiries, please email me at [email protected].