Monogram pendants are popular nowadays not just because it's cool to wear something with your initial or initials on it, but because there's something special about wearing something that defines you.
My partner jeweler and I were supposed to launch last year some monogram pendants as part of our catalog, but with other jewelry sellers offering more designs at more affordable prices (because they're in silver with only gold-plating), we figured we wouldn't be able to sell them successfully.
But just recently I received a couple of inquiries about this monogram pendant (which I randomly posted in my Instagram account last year), and I thought maybe there are some of you who really prefer custom-made monogram pendants over commercialized and silver-made ones.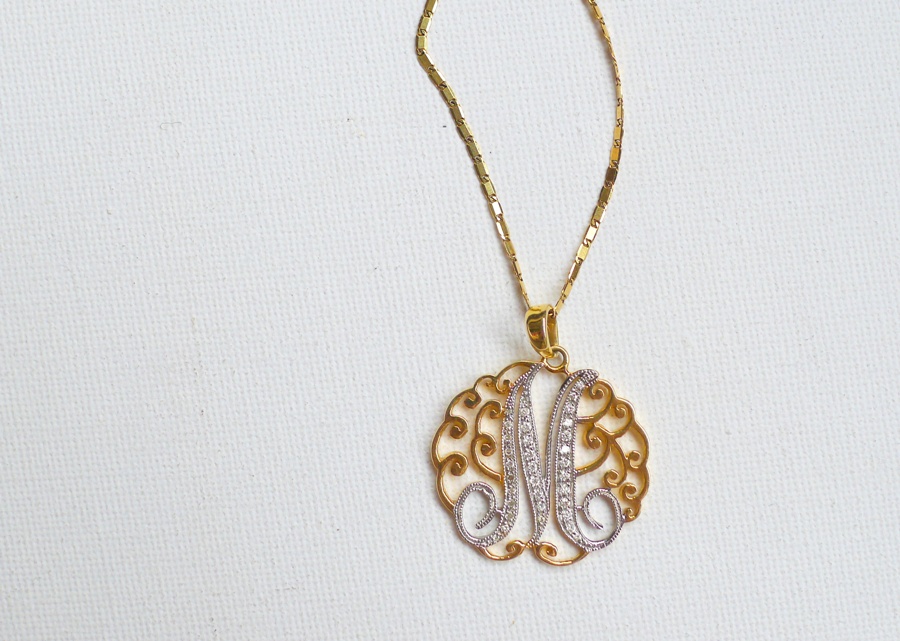 I've mentioned before that we don't work with silver.  So our version of monogram pendants will be in 14k gold (and therefore more expensive).  The one featured here is so far the only ready design available (with real diamonds used in the monogram letter) but if you have other designs in mind, feel free to email me and we'll see if we can work on that.
I love the contrast blending of white and yellow gold in this pendant; it made the letter 'M' all the more striking.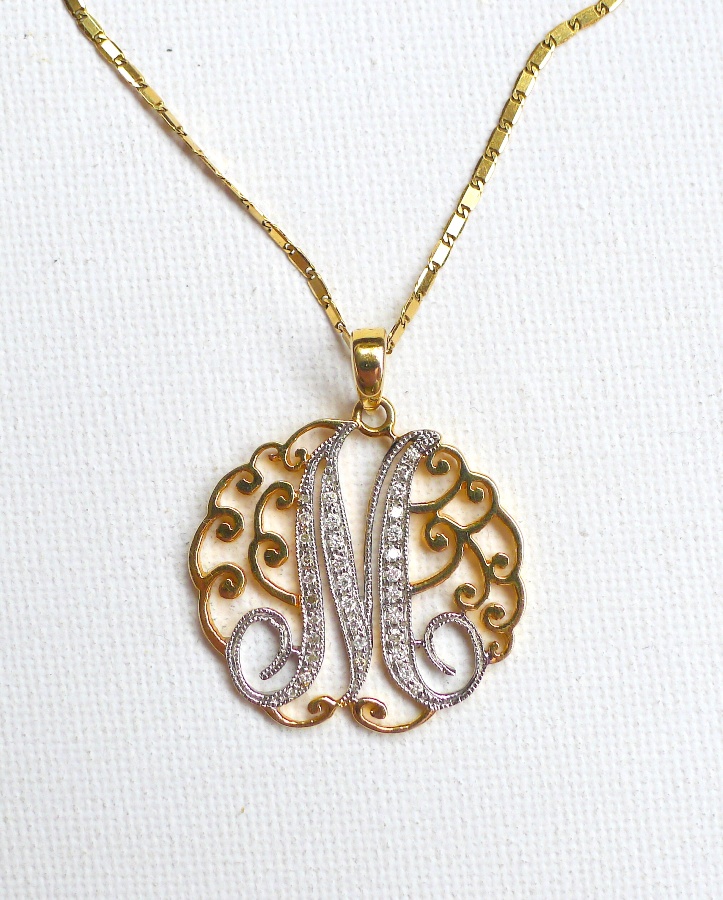 The monogram pendant is close to the size of a 5-peso coin, and would be perfect with an omega or thick chain necklace.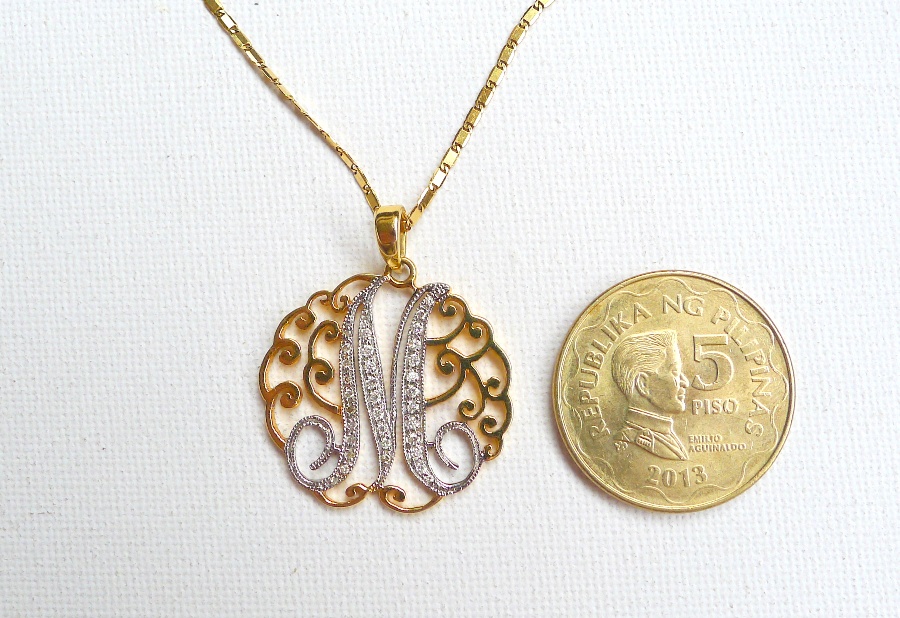 Isn't it lovely?  I hope to have mine made too – soon!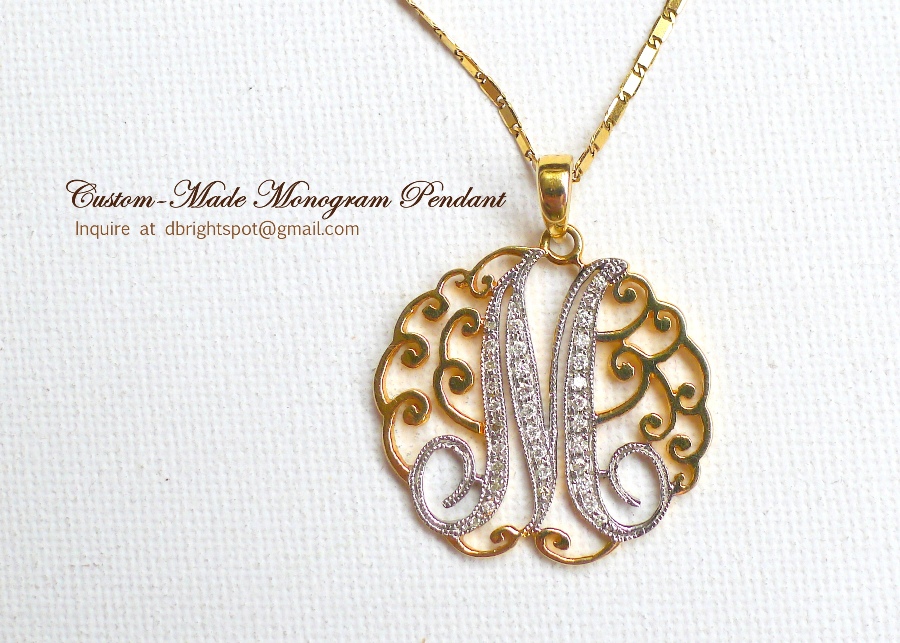 * Prices of the monogram pendants start at Php25,000.00.