Valentine's Day is just around the corner, and what better way to set the mood for this day of hearts than a nice cup of Rose Vanilla Tea in a Wedgwood Queen of Hearts teacup set: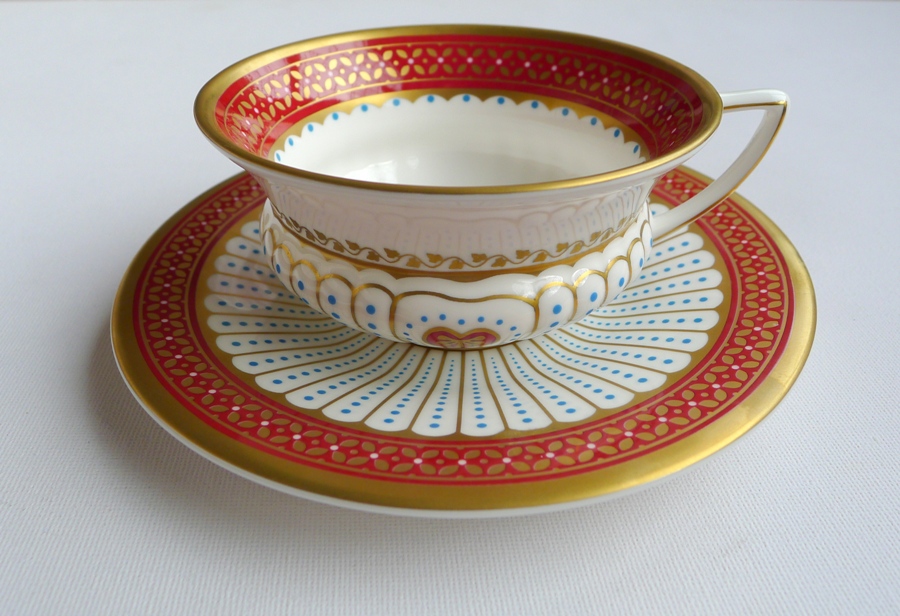 Whimsical and romantic, the Queen of Hearts collection features colourful, romantic heart motifs and lustrous gold banding. The collection in white, fine bone china brings a sense of light-hearted romance to any tea party.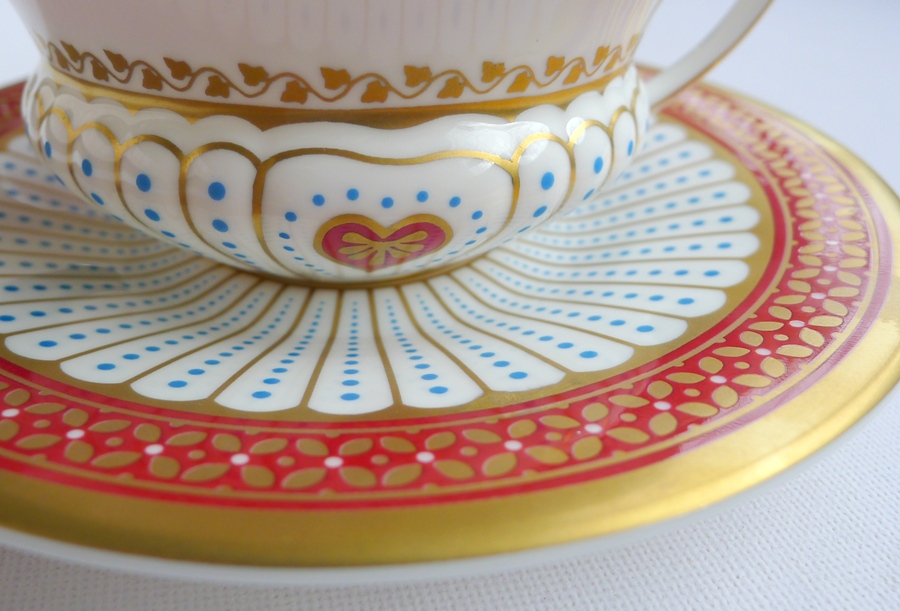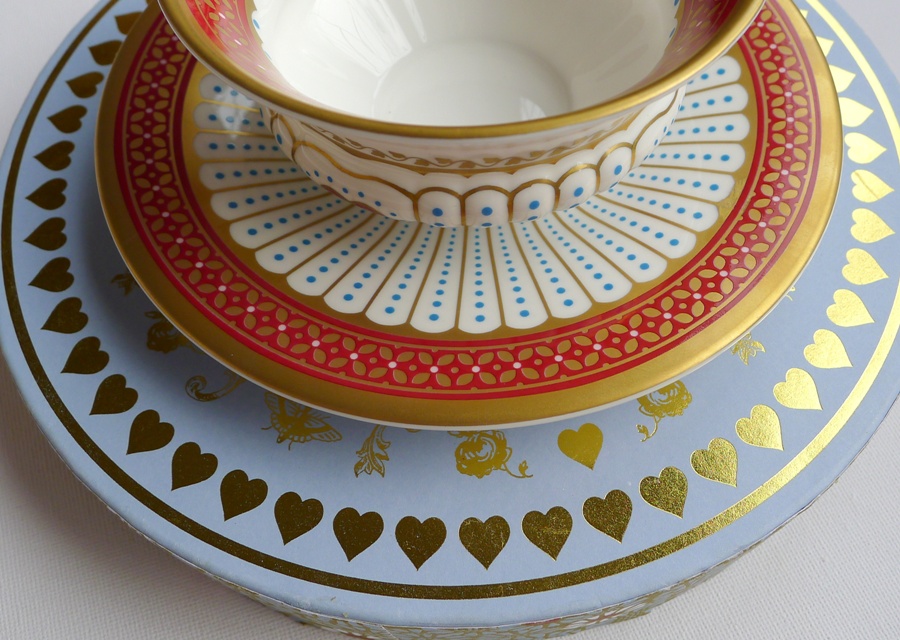 Introduced in 2008, the Queen of Hearts is one of the best-selling collections from Wedgwood, an iconic British brand which is known for introducing art form in ceramics. It is also a favorite of the Royal Family, and has graced the table of "every British monarch and many other illustrious Heads of State, such as in the Vatican, the Kremlin and the White House".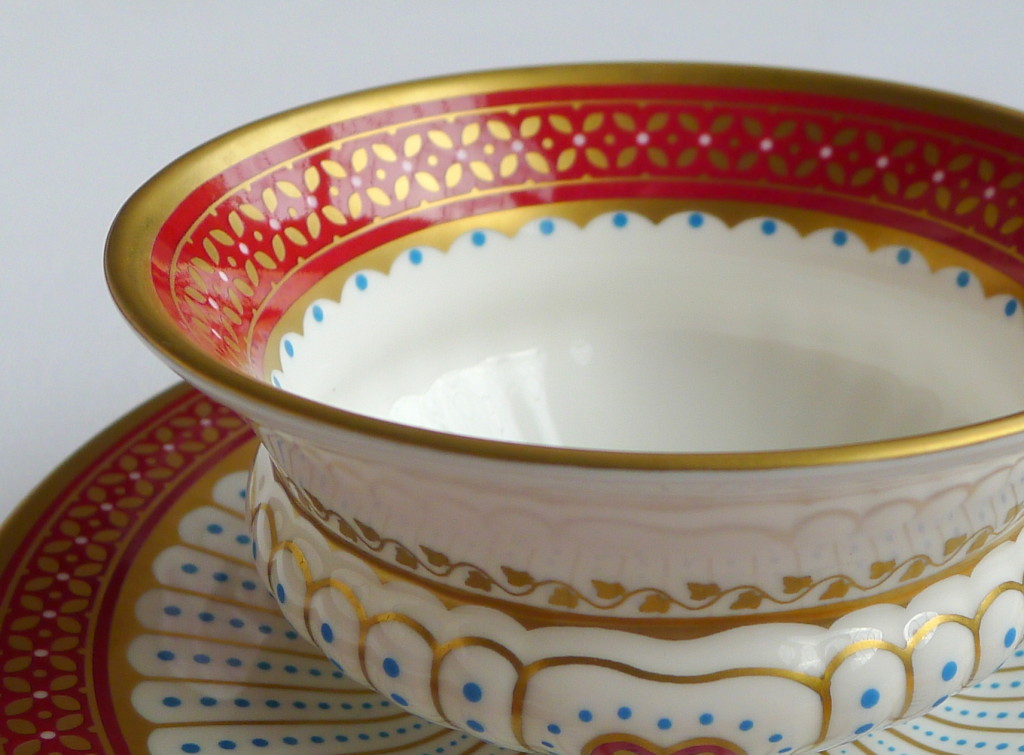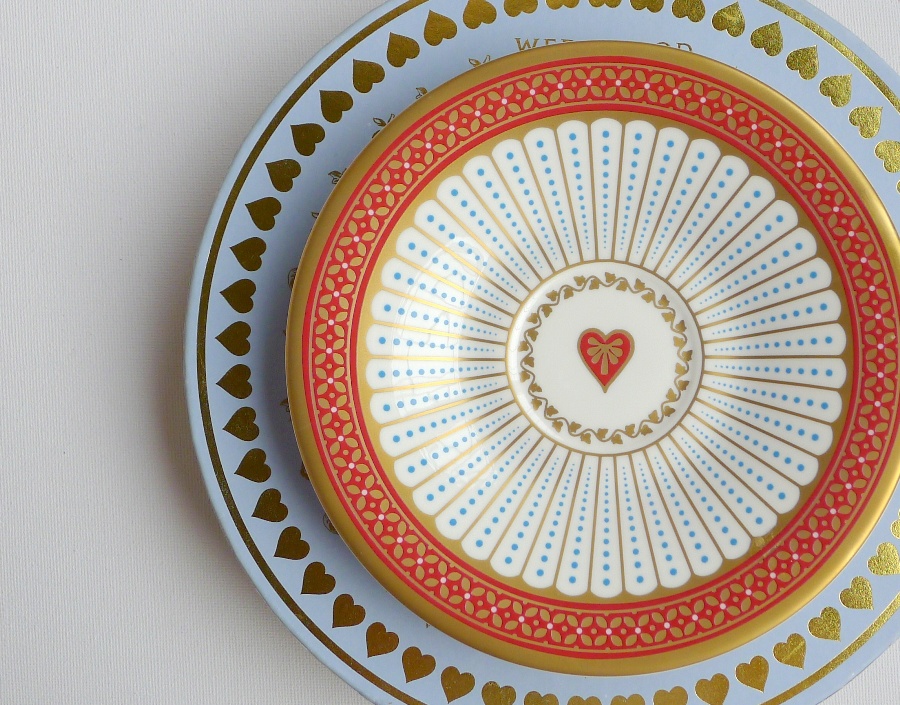 Made of fine bone china with gold banding, it is a beauty to behold at every angle.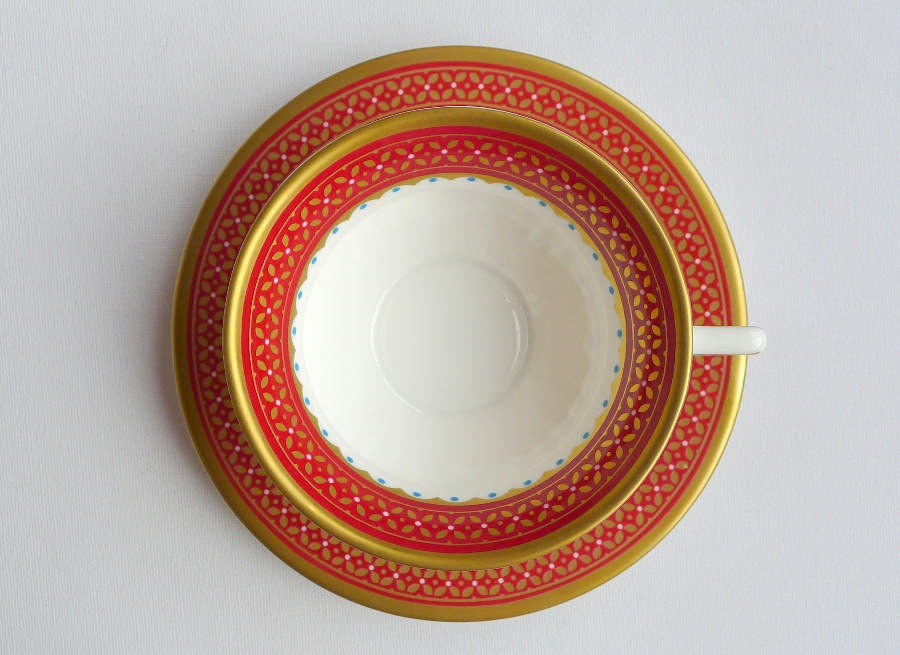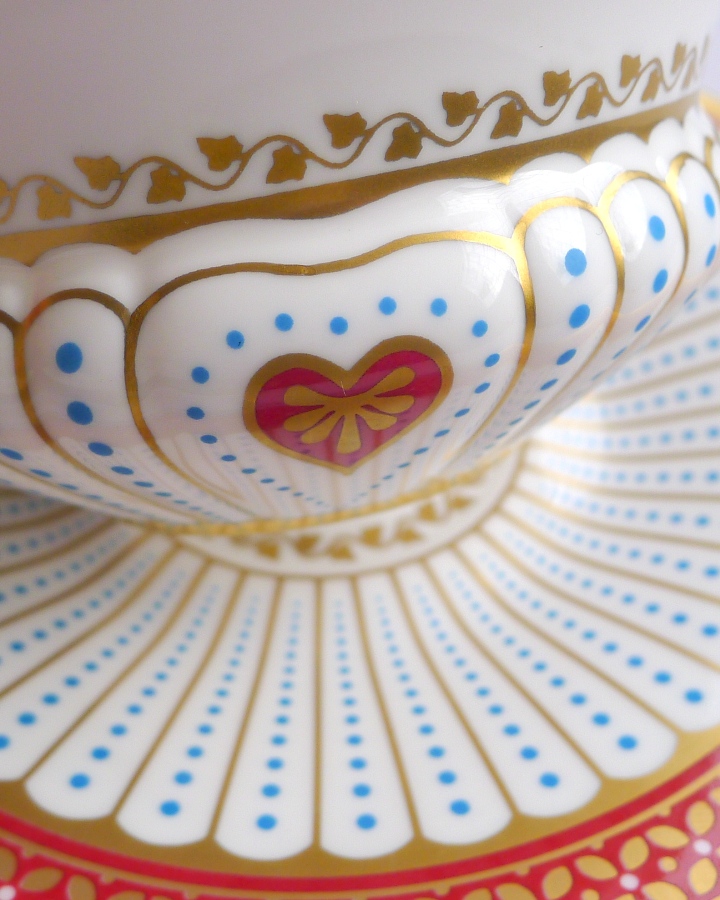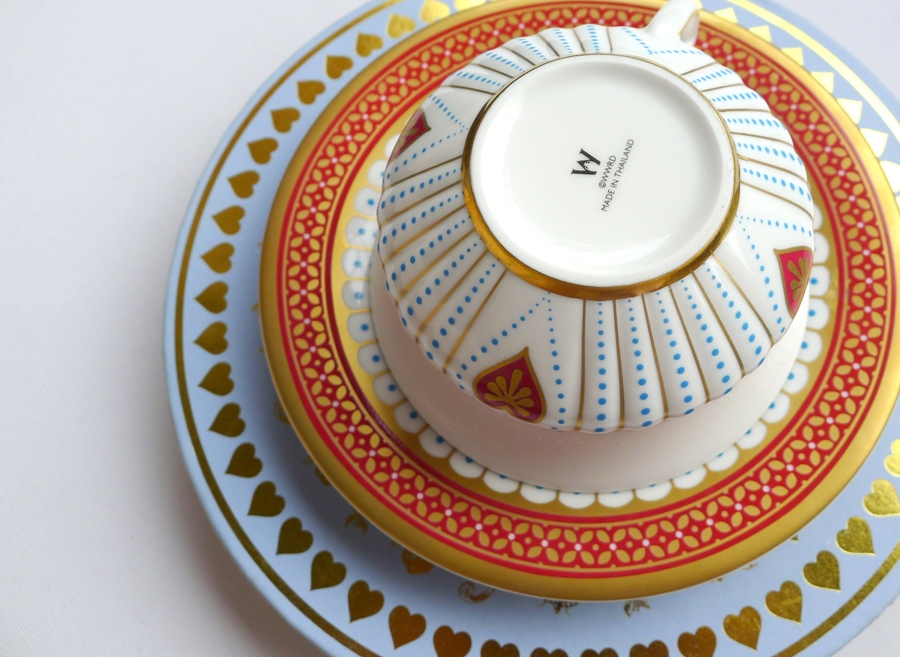 Are you surprised to find that the teacup's made in Thailand?
Wedgwood, together with other known British brands of teacups like Waterford, Royal Albert and Royal Doulton, was bought by the Fiskars Group – a leading consumer goods company – sometime last year.    Like any other global companies managing a portfolio of businesses, process outsourcing is the way to make business profitable by making prices competitive (favoring us, consumers and teacup collectors).
This doesn't mean though that quality is compromised, or that the "exclusiveness" of the brand has been taken away.  To understand the impact of this company acquisition to Wedgwood's production processes, head to this link.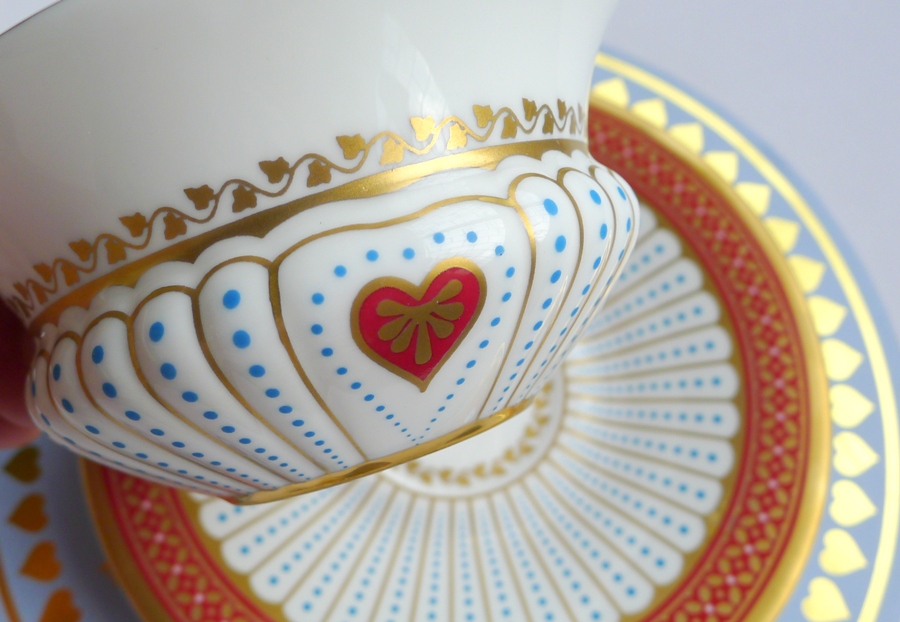 Looking at my Queen of Hearts teacup, I believe that the Wedgwood heritage was never lost (even though its now manufactured outside England).  The details are amazing.  It's really an adorable piece.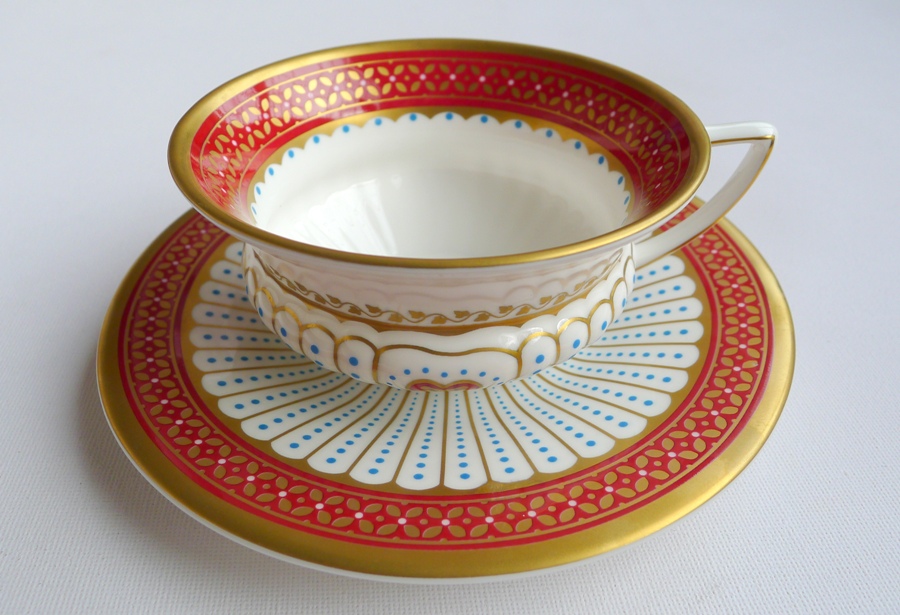 Wedgwood pieces, whether they be from England or Thailand or Indonesia, will continue to inspire and celebrate artistry in its beautiful collection of teacups, saucers and teapots.  It will continue to inspire love – love for teacups, that is – not only with the Queen of Hearts but the rest of the collection made of the finest bone china.
Happy Hearts Day, friends and readers of The Bright Spot!
Information source on Wedgwood:  Wedgwood.com and Wikipedia.