If you love cats then you will surely love it at Velvet Friends Cat Café, a cat café located at Blue Bay Walk which opened only last June but is already gaining followers because of the 14 adorable velvet friends you will meet there.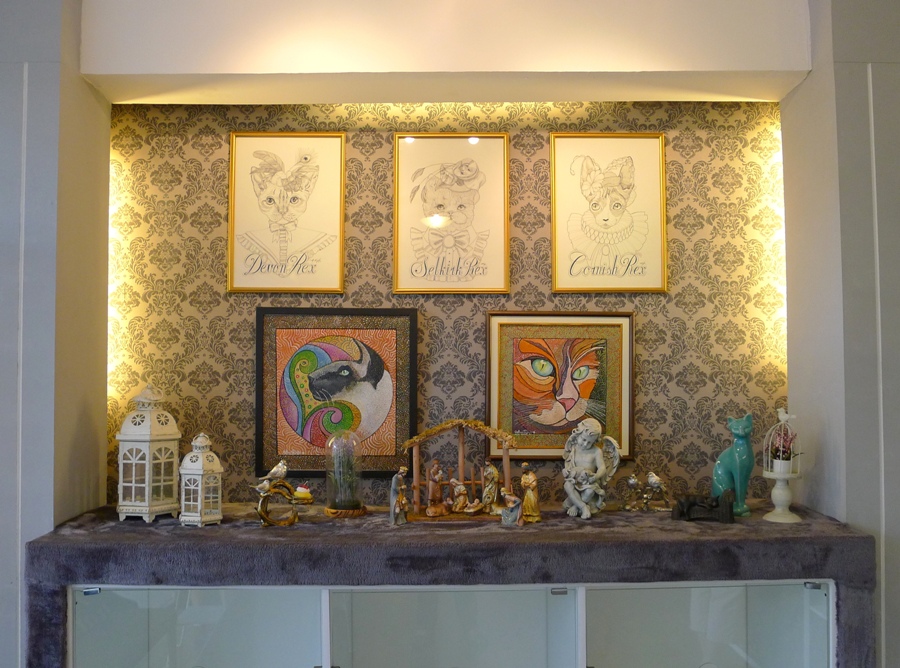 AJ, a certified ailurophile, brought me there one Saturday after work to experience something new.  He guided me on how to properly pet the cats so I would enjoy my time with them.
Unlike other cat cafés where the cats freely mingle with the customers while they're having coffee, at Velvet Friends Cat Café the cats are kept in another room which they call the "Cat Haven".  It is basically a play room for the 14 cats currently housed there.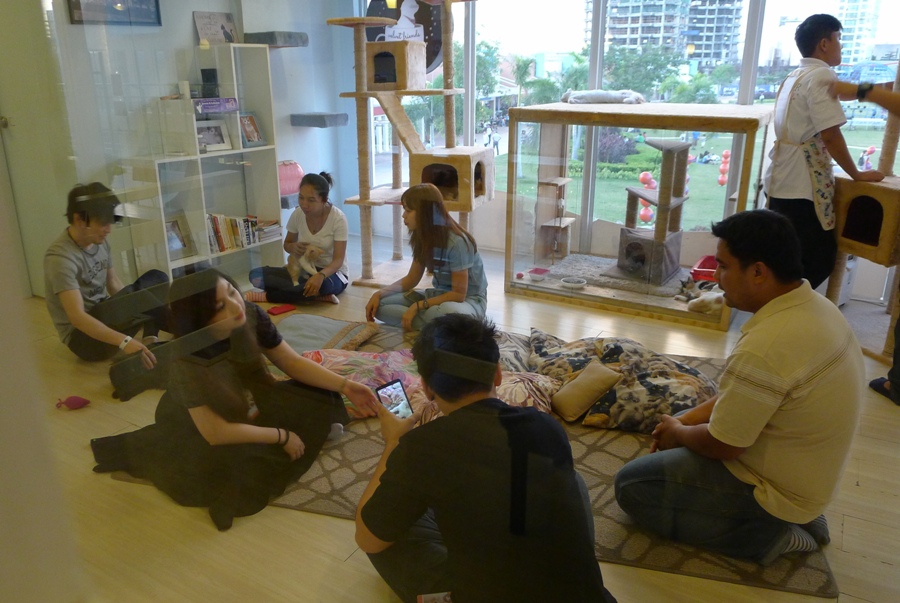 It was early afternoon when we went there, and most of cats are still taking their afternoon nap.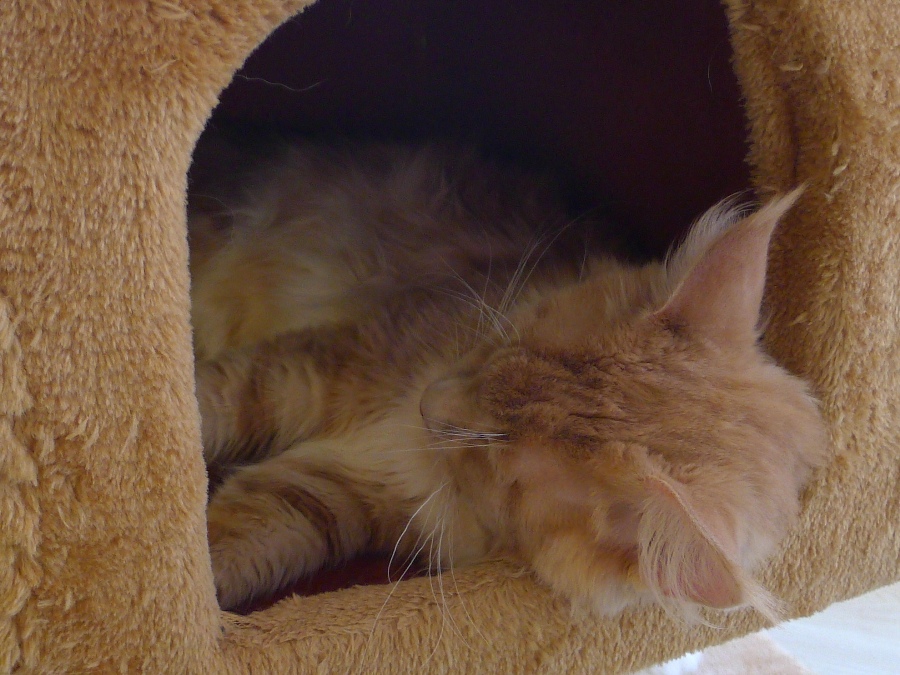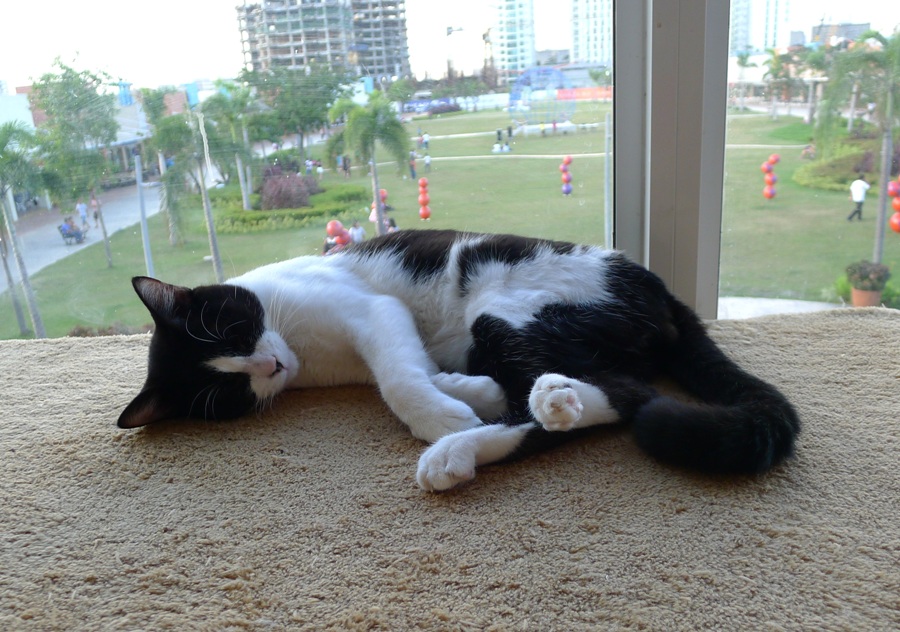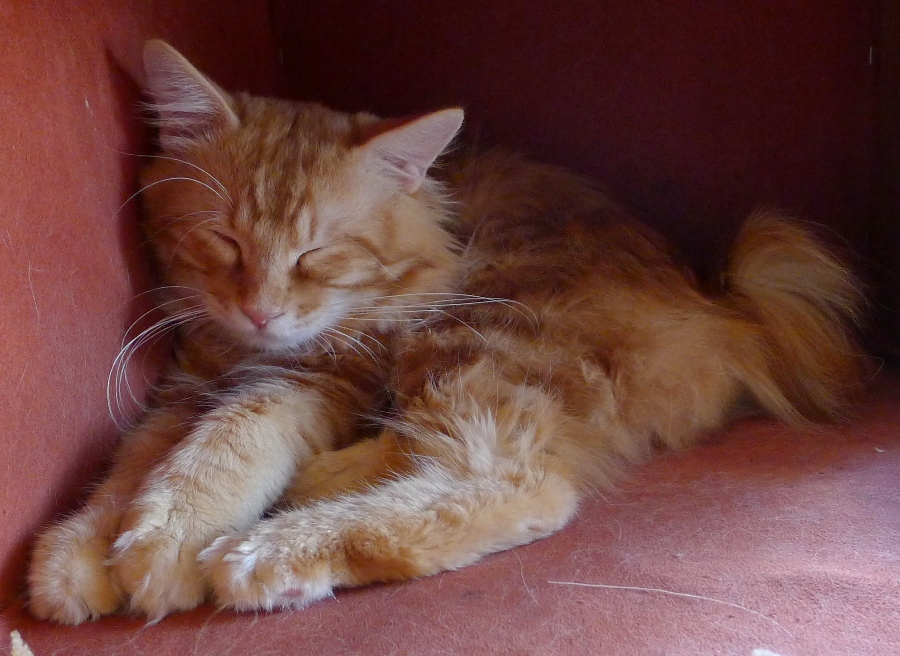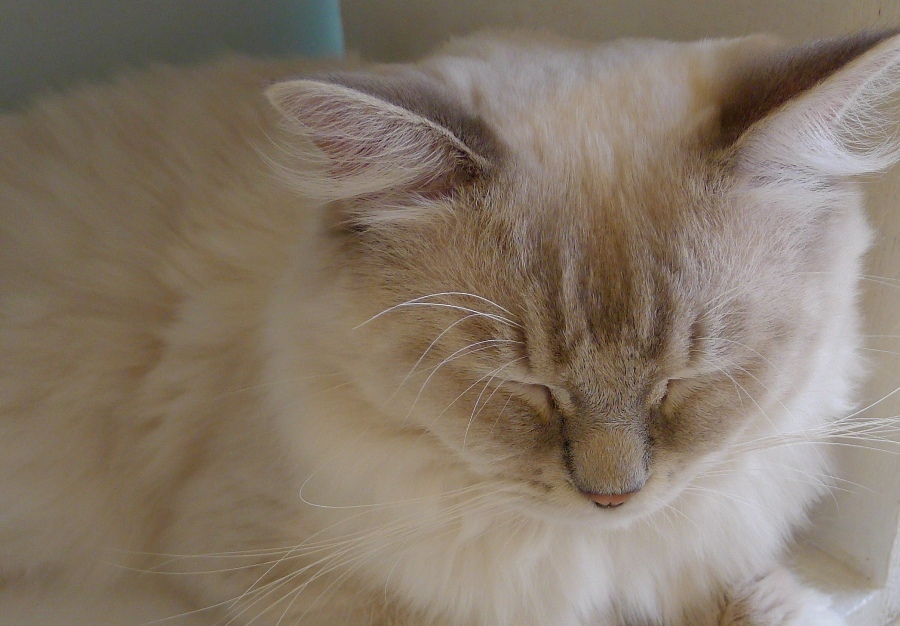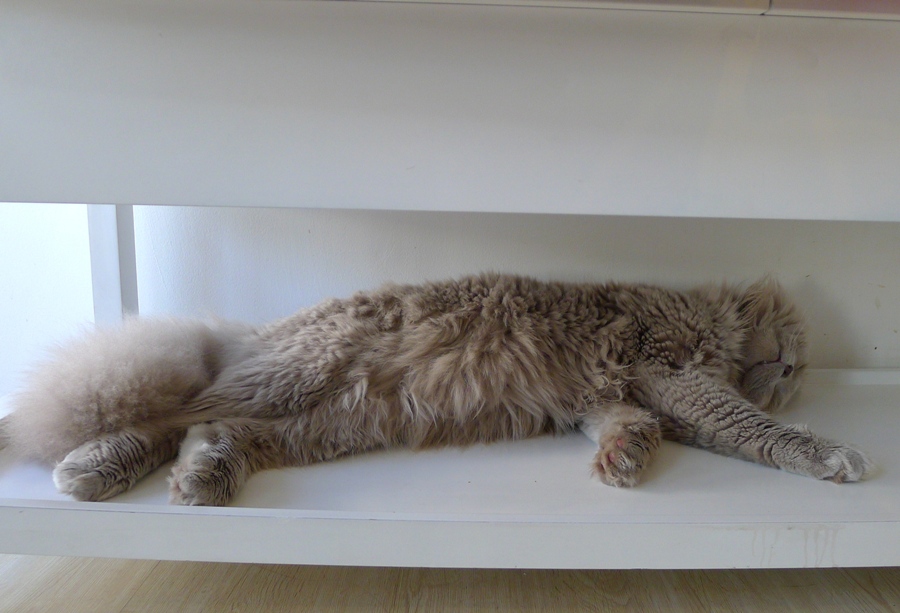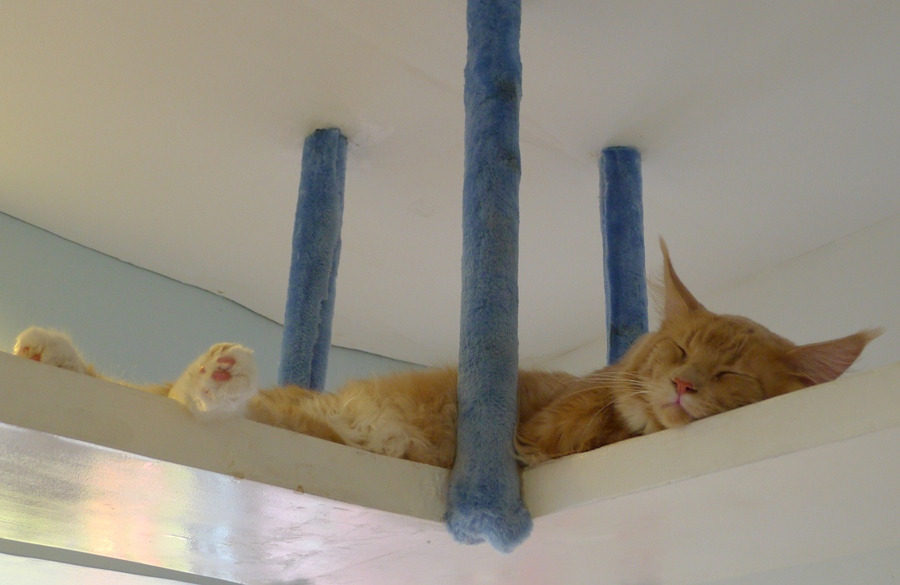 We waited a bit for them to wake up.  When they did, they looked for activities to do and after smelling the catnip offered to them, ayun riot na hehe!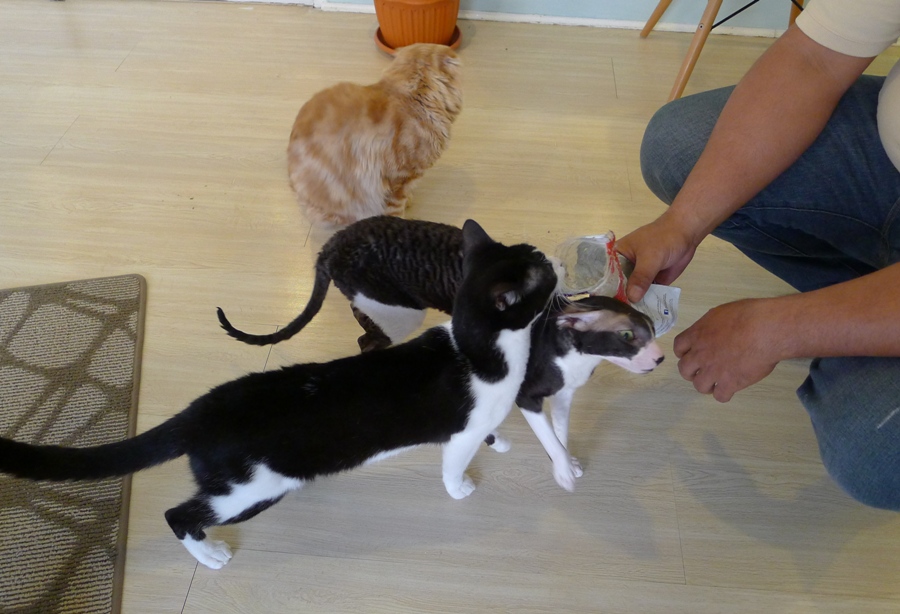 I was contented with just watching them run and jump around, afraid that if I touch them I might get scratched.  AJ was the more patient and approachable human, petting them and waiting for them to warm up to their new guests.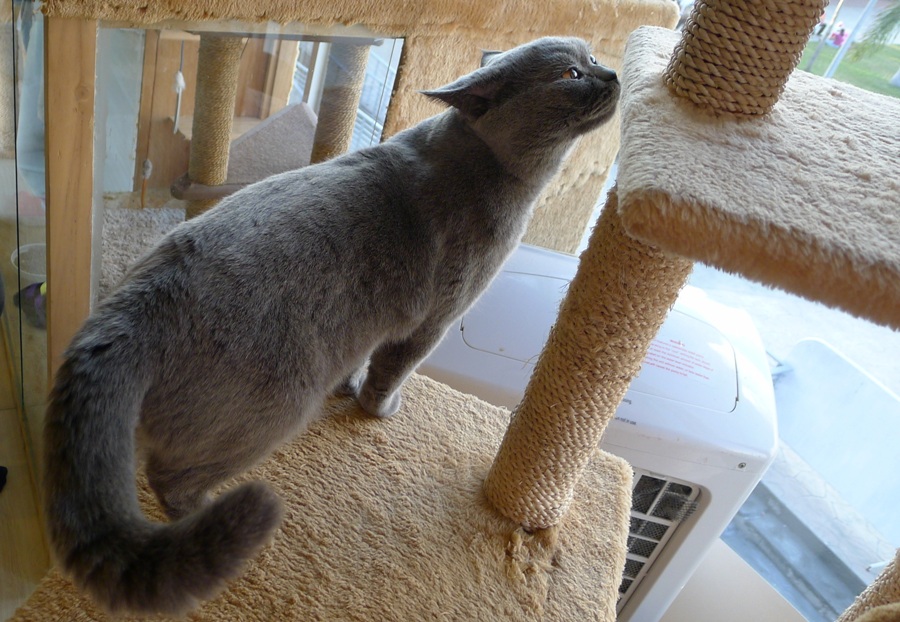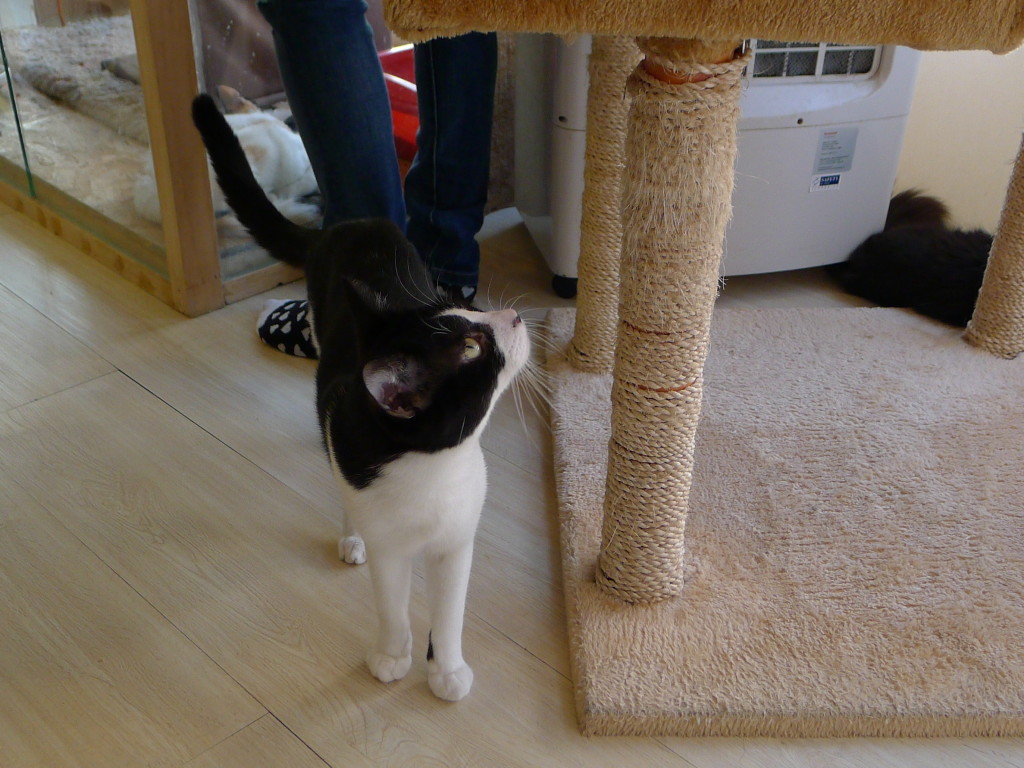 This cat below was the most hyper in the room; running around (and very fast at that) and at the same time playing hard to catch.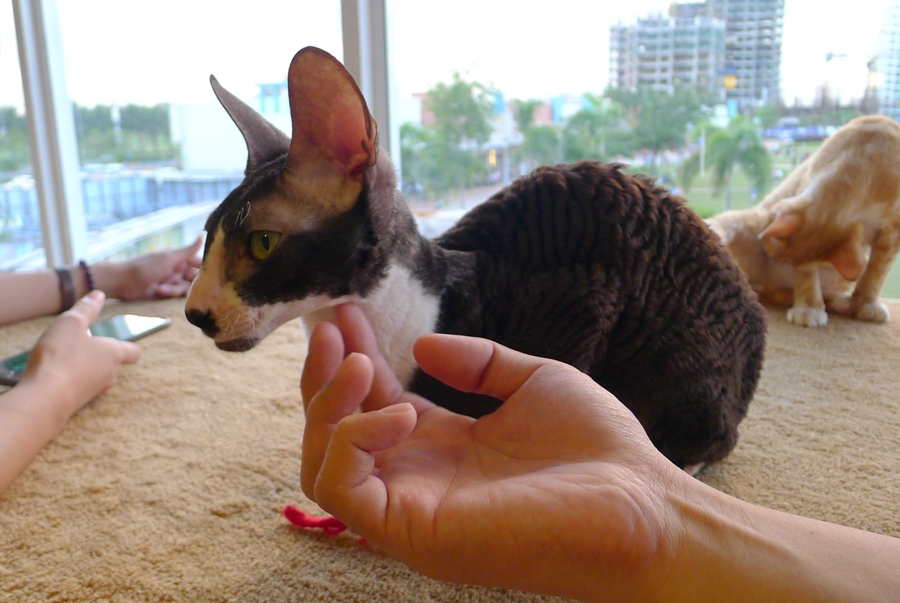 Soon I wanted to pet a cat in the room (except this one above).  I was drawn to this seemingly sungit cat with striking blue eyes and well-groomed white fur.  He's quiet and did not mind us petting him while he was in this relaxed position.  Deadma lang.  But once he got up and started to walk around the room, ayaw na pahawak hehe!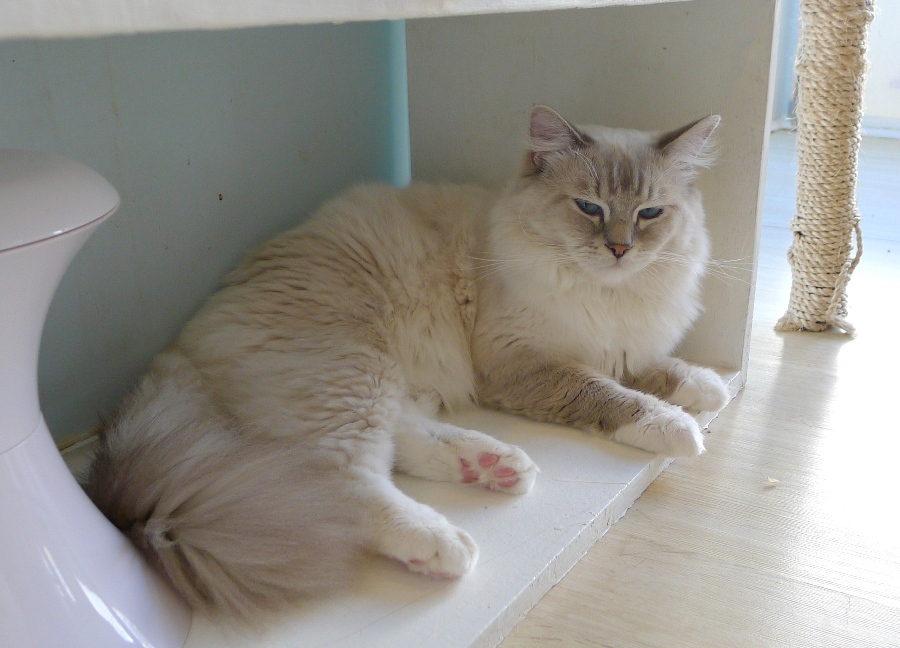 A grumpy cat, hehe!  Just woke up from his afternoon nap.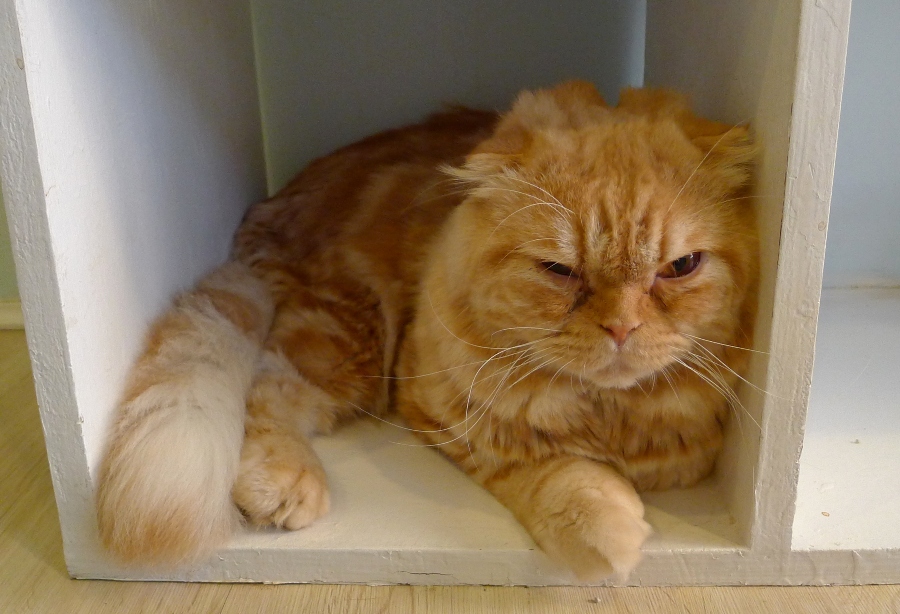 I'm not really cool with pets, so hindi ako nagtagal sa play room.  The Php290.00 entrance fee I paid comes with free drink so I decided to enjoy the café experience instead with brewed coffee.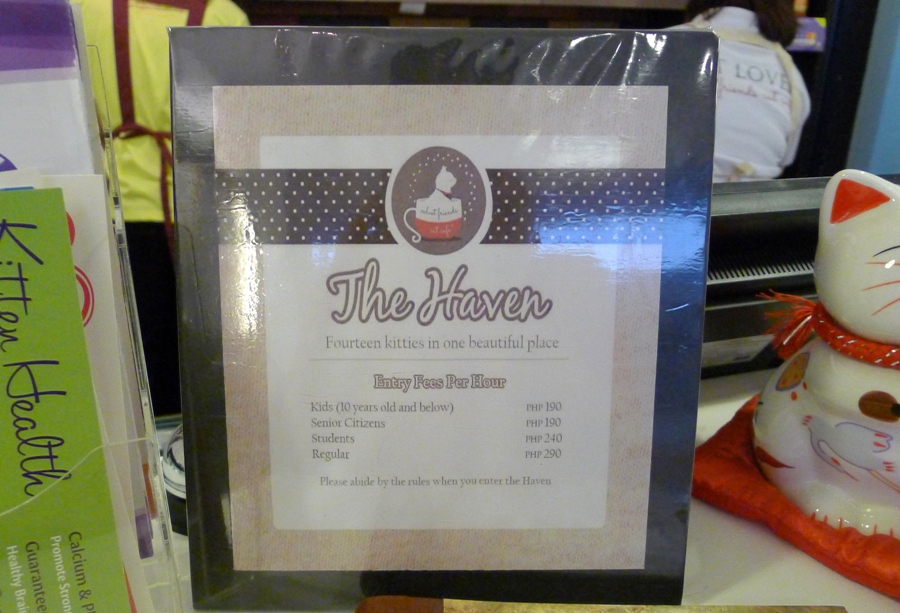 This being a cat-themed café, expect to find cats everywhere you look: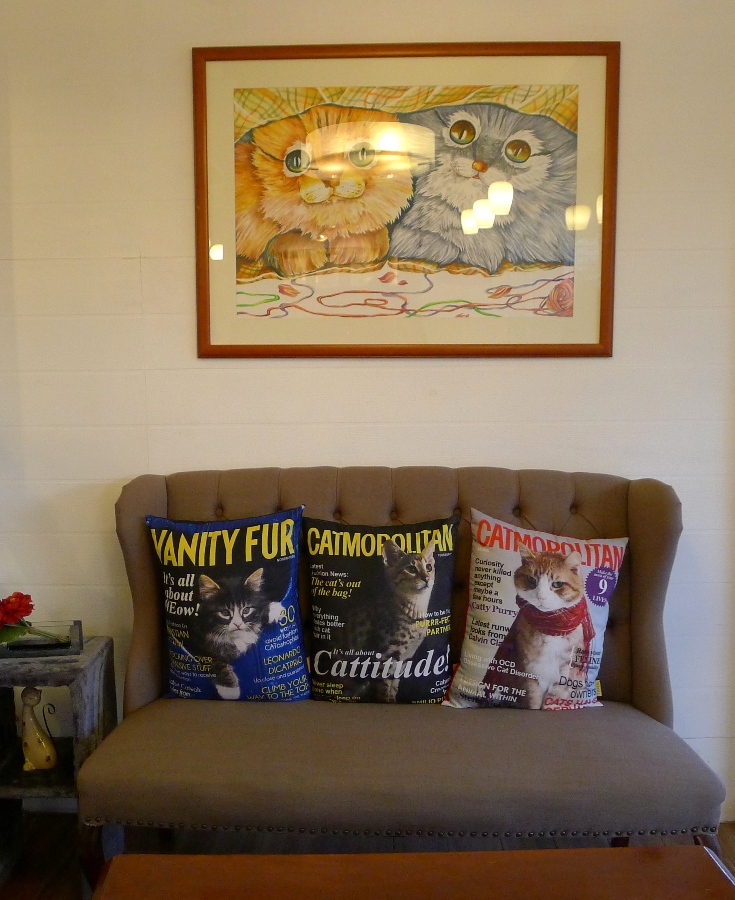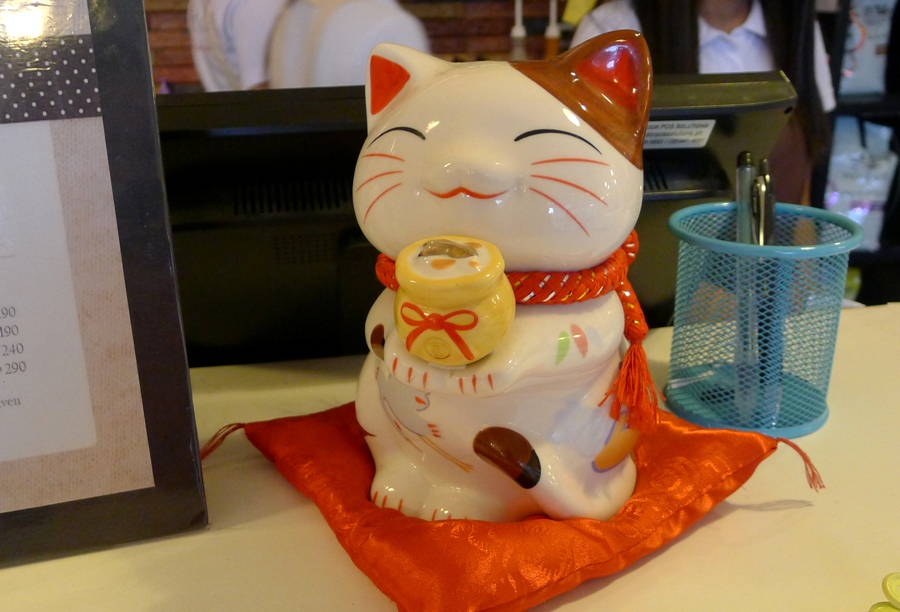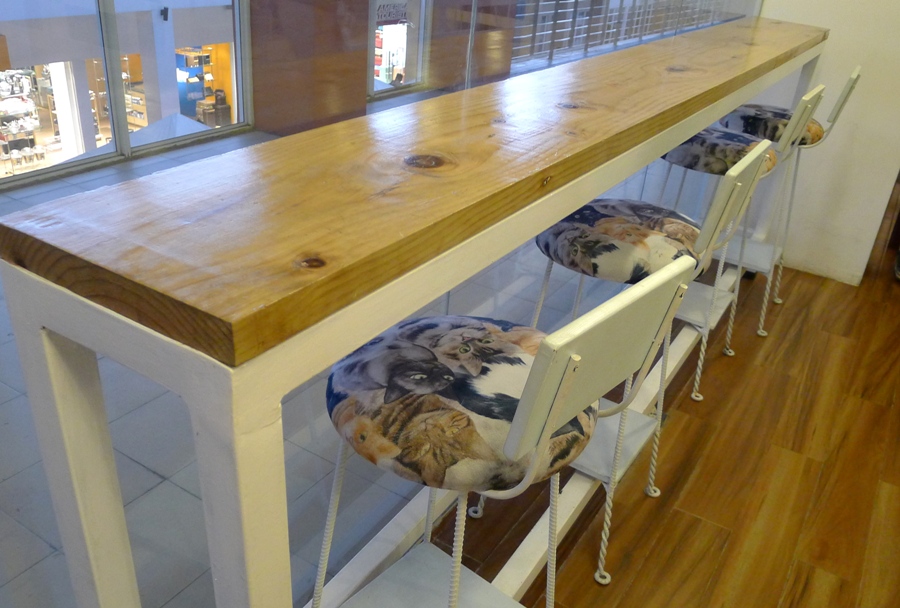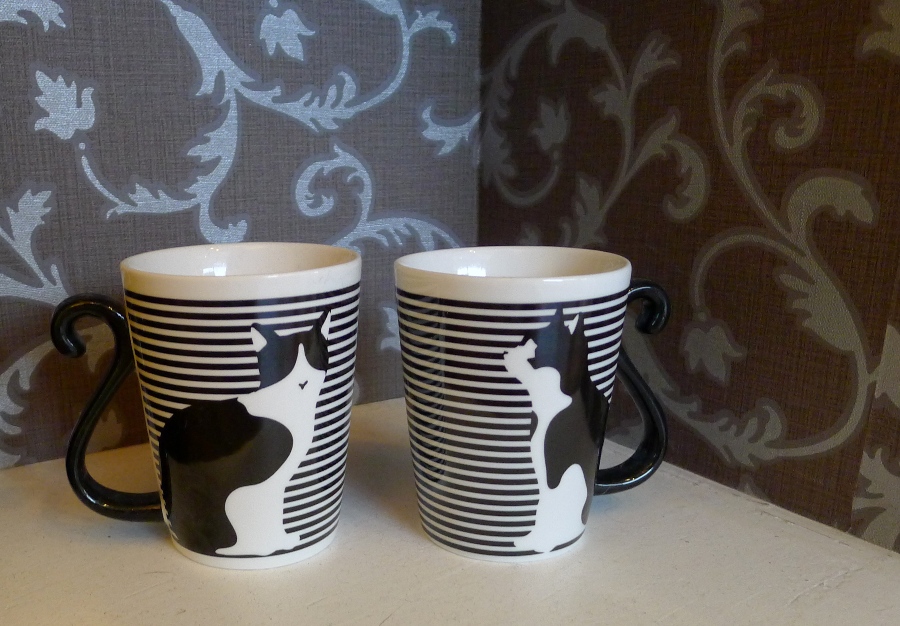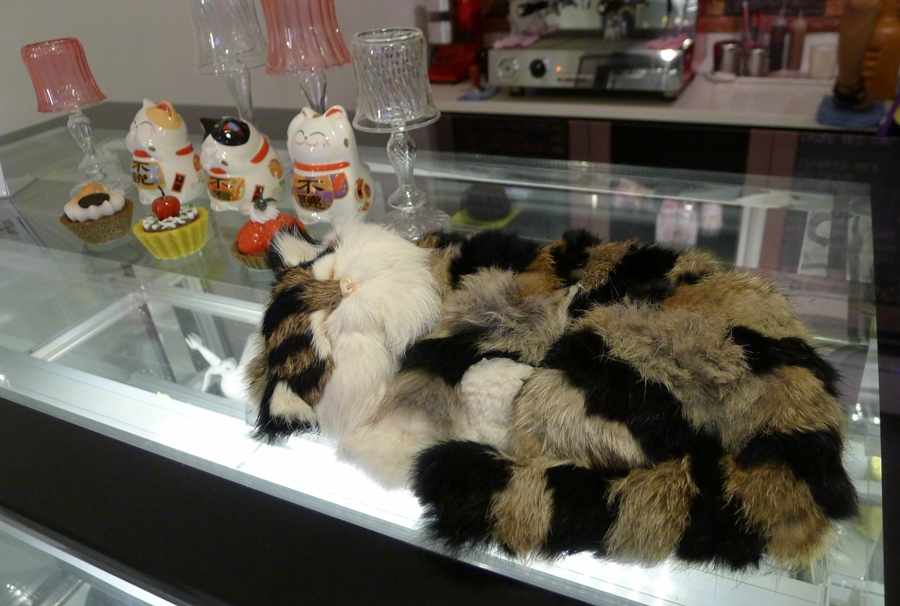 Cute desserts.  All cat-themed, of course.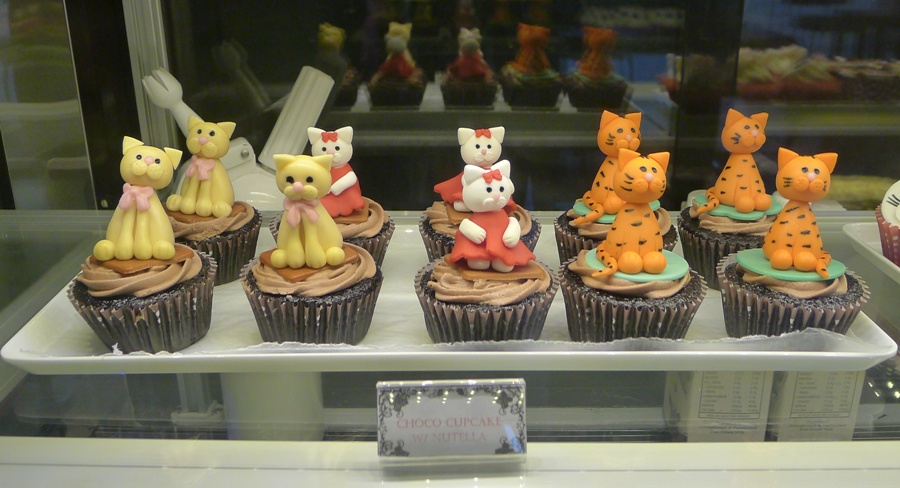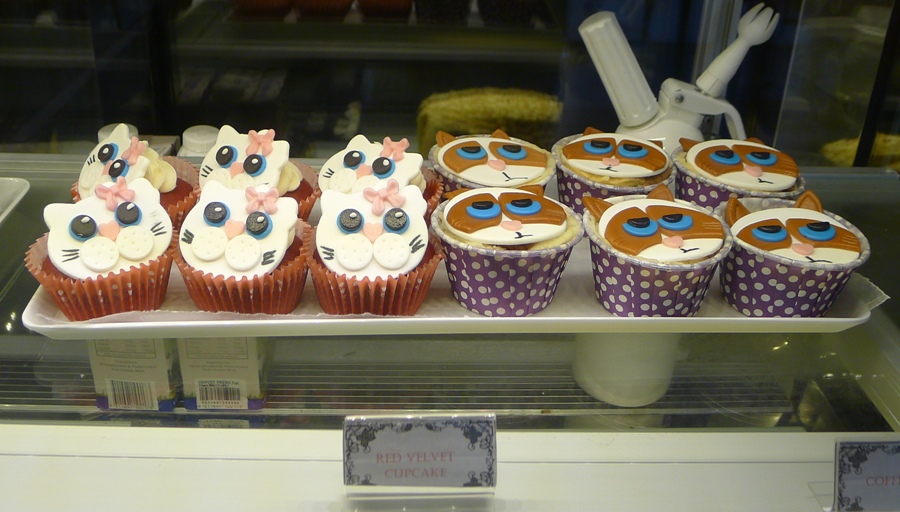 Velvet Friends Cat Café is located at Unit 218, Cluster H, Blue Bay Walk EDSA cor Macapagal Boulevard, Pasay City.
Check out their Facebook page at www.facebook.com/Velvet-friends-cat-cafe-company to learn more about the breed (and names) of these adorable cats.  You can inquire about adoption too at the café.