We had our yearly Trick or Treat at the office last October 29, 2015 and this year's affair was no exception when it comes to pabonggahan (or rather, patakuan) ng decors and candy treats.  Our office also arranged some entertainment for the kids (after their Trick or Treat) which includes a dog show and bubble show, among others.
But what made this year's affair extra special to me is the participation of my pamangkin, Liam.  It's his first time to attend one, and he's super excited about it!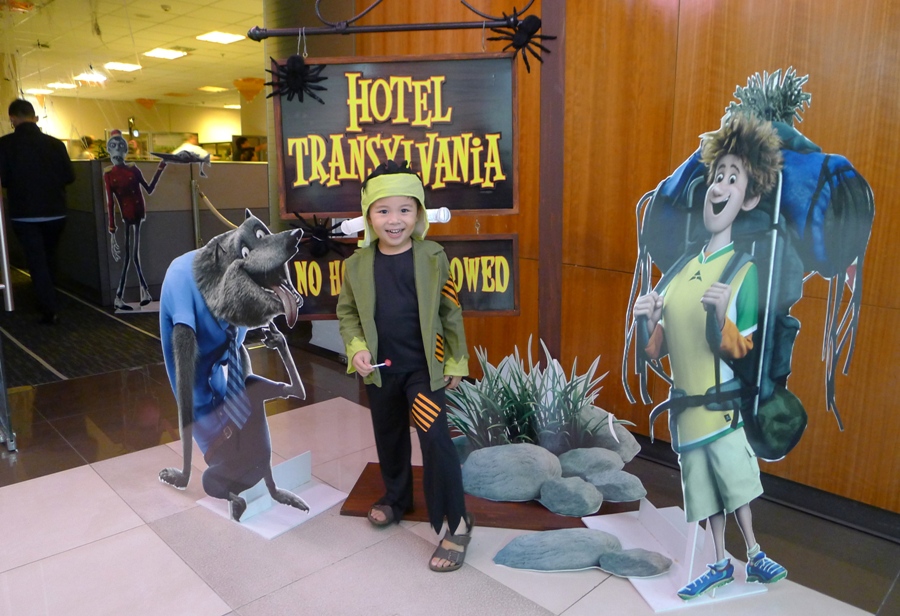 He came in as Frankenstein, in a costume bought only a day before the event hehe!  His mom Juvvy and I expected that there will be other kids dressed as Frankenstein also since this one was bought off the rack, but to our surprise, only Liam was dressed as one!  Yey for 'originality' hehe!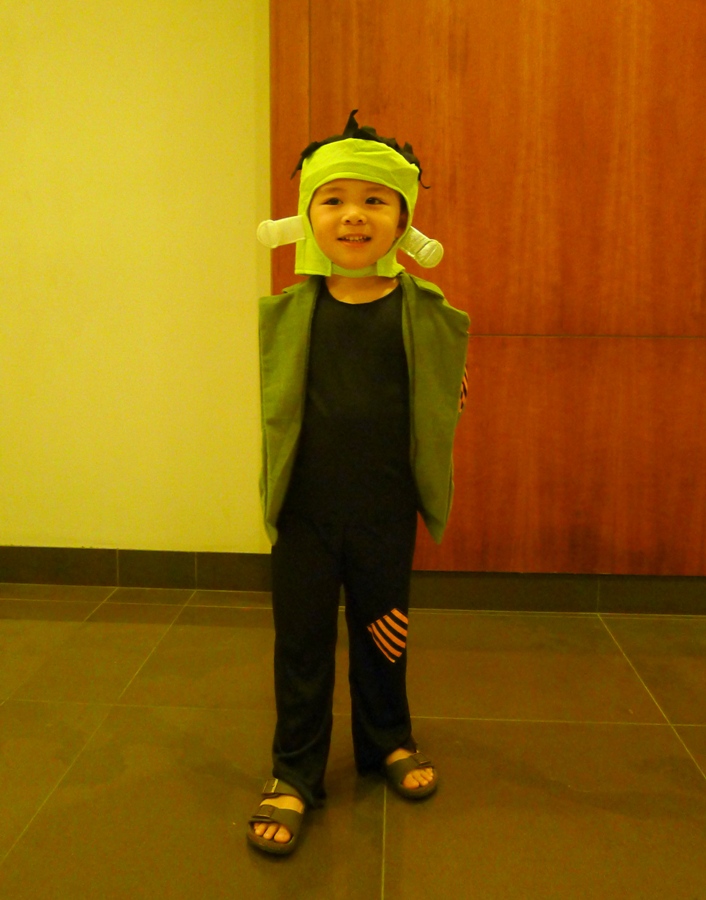 Liam with his Trick or Treat partners: Ate Reese (in Gryffindor uniform), Ate Martina (as Wonder Woman) and Kuya Ethan.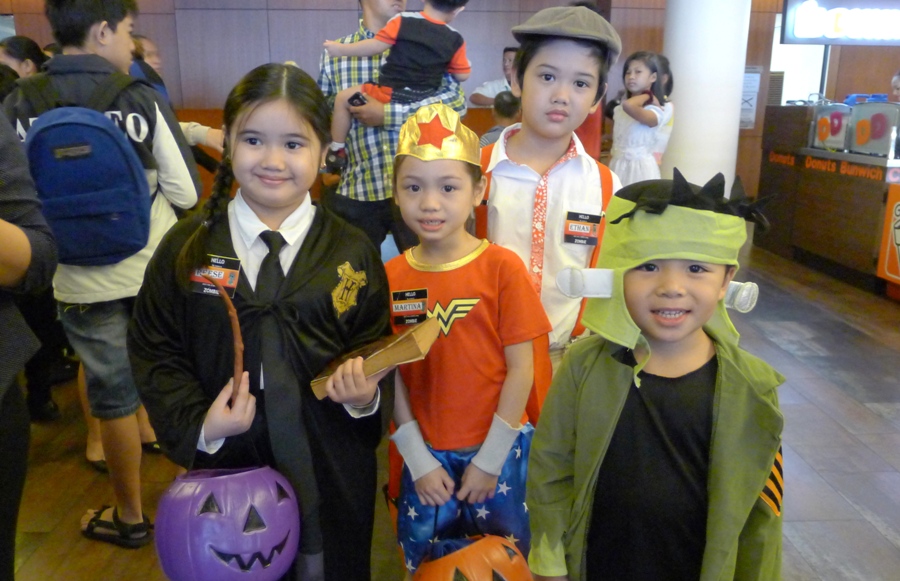 Me and Liam goofing around.  This was taken at the assembly area (thus the crowd), before the trick or treating began.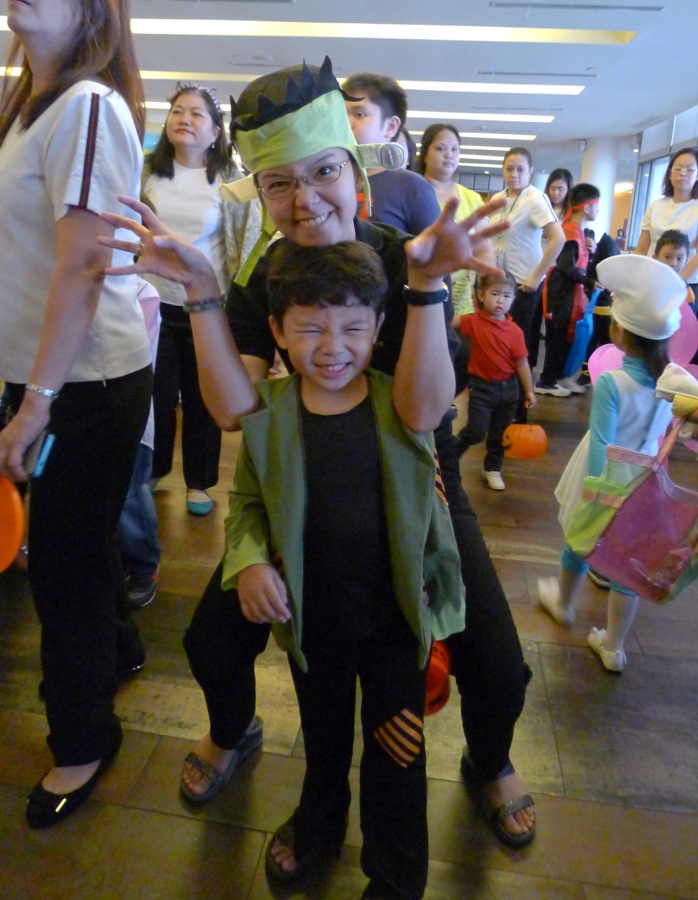 We went around the different offices in our building (all 8 floors were accounted for) but we skipped those with really spooky decors because the girls got scared, hihi!
When Liam saw his Ate Reese cry he said to me: "Ninang, I did not get scared of the monsters!"  He wants to get to as many offices as possible because of the candies!  He also found the walking zombies amusing!  What a brave boy!  Here are some souvenir photos he had with his ghoulish friends.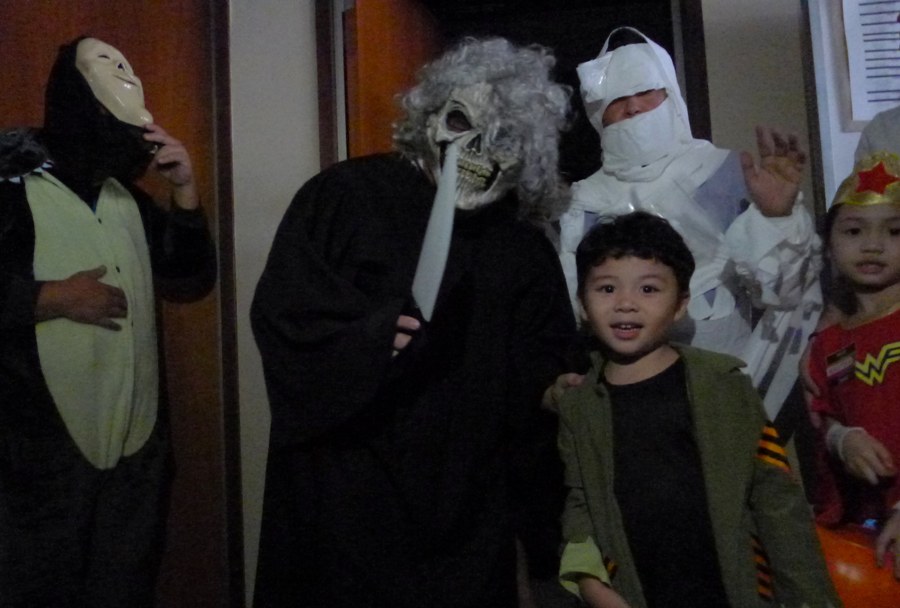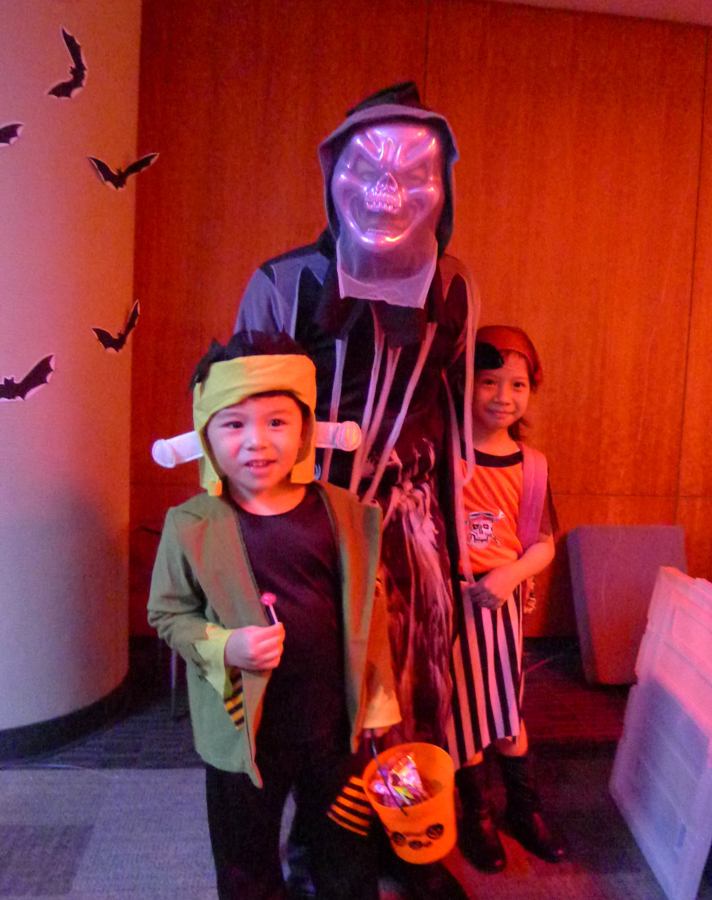 When asked what his favorite decor was, Liam said it was the "balloons, and spiders and cobwebs".
He's referring to this big balloon sculpture at one of the offices we visited.  It was undoubtedly the most appealing and friendly decor to the kids.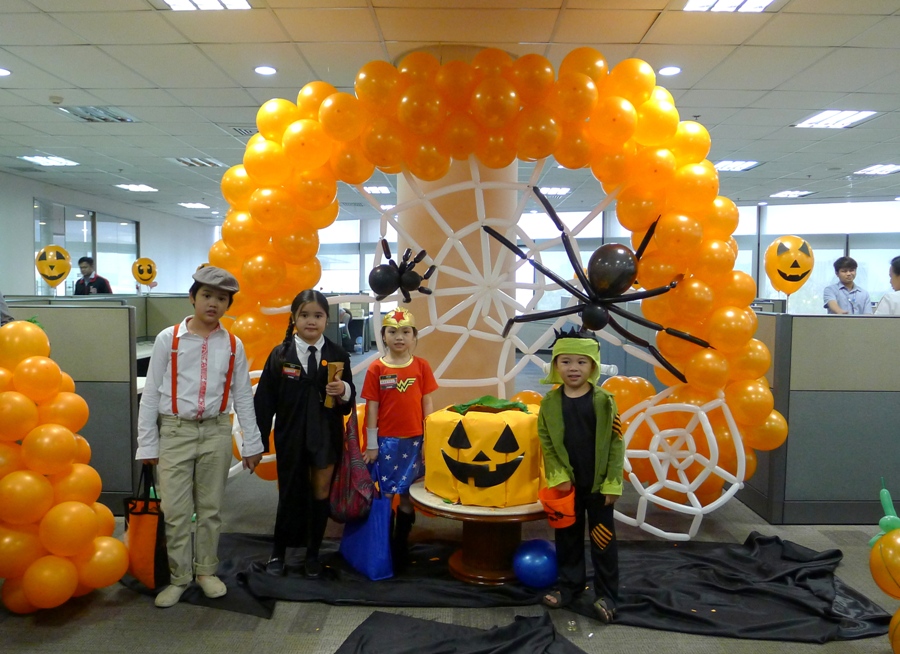 His next favorite was Hotel Transylvania.  He happily had his picture taken there (here with his mommy).
Liam's signature angry face:
Ate Reese was delighted to find her namesake chocolate in her big trick or treat bag: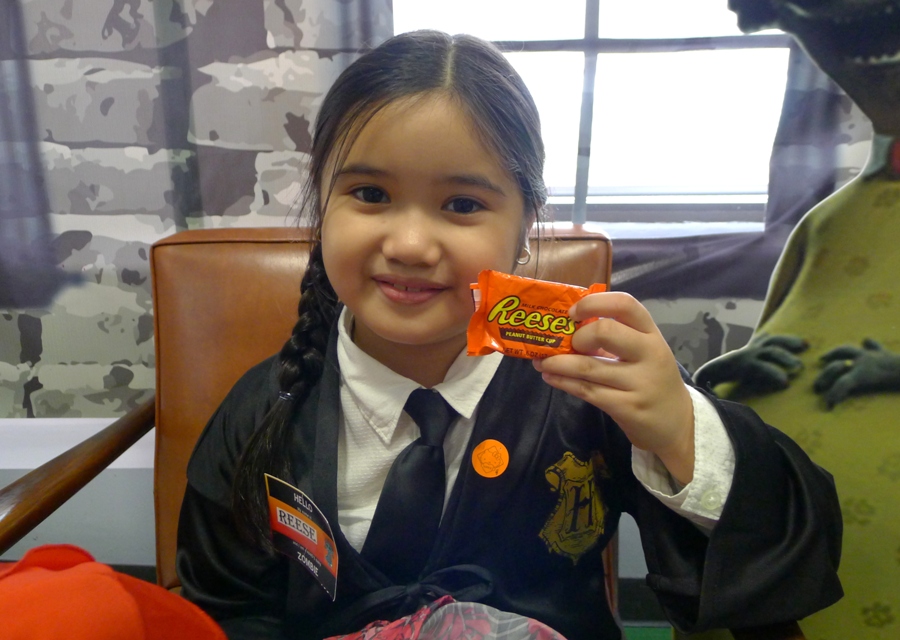 My only picture with Juvvy and Liam.  This was our last stop.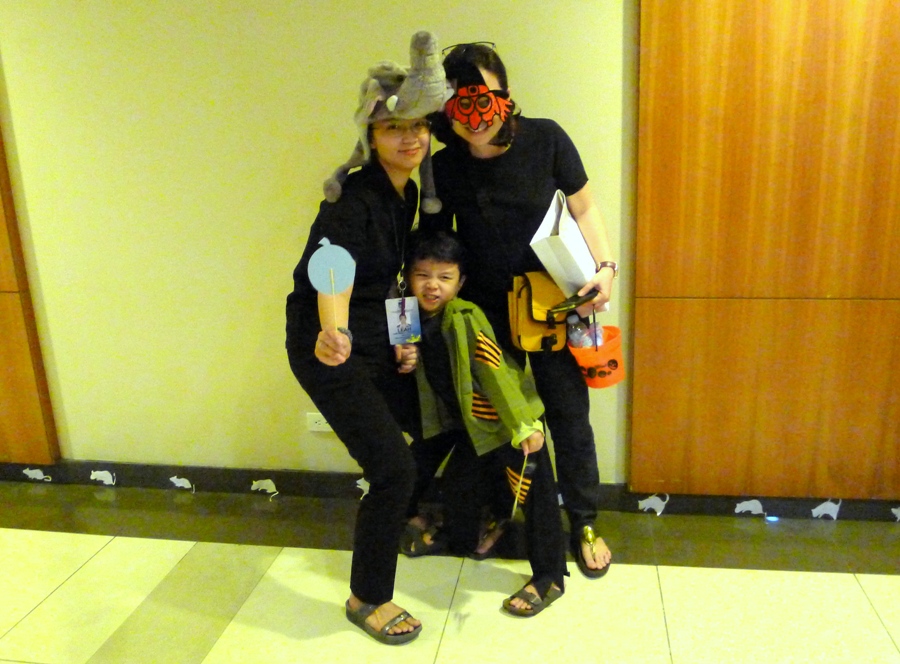 Souvenir photo naming mag-Ninang.  Taken by our office's resident photographer.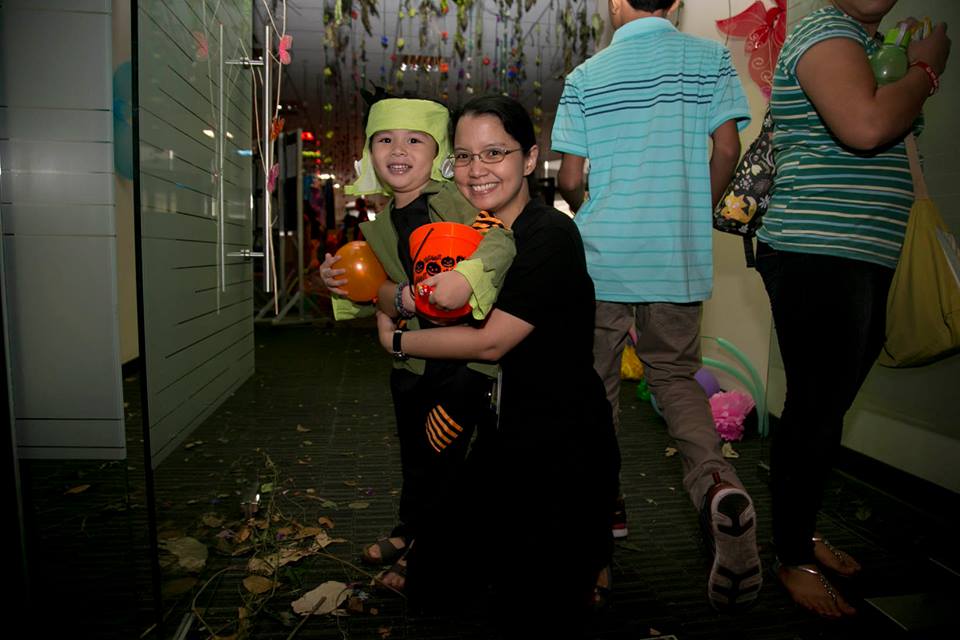 I could tell that Liam had a great time because when I asked him if he wants to come back next year, he gave me a big YES!
Thanks to everyone who made Liam's 1st trick or treat experience a memorable one!