Finally found an opportune moment to feature the newest addition to my jewelry box: the Oval Blue Sapphire and Diamond Micropavé Ring that I asked my partner jeweler to make for me.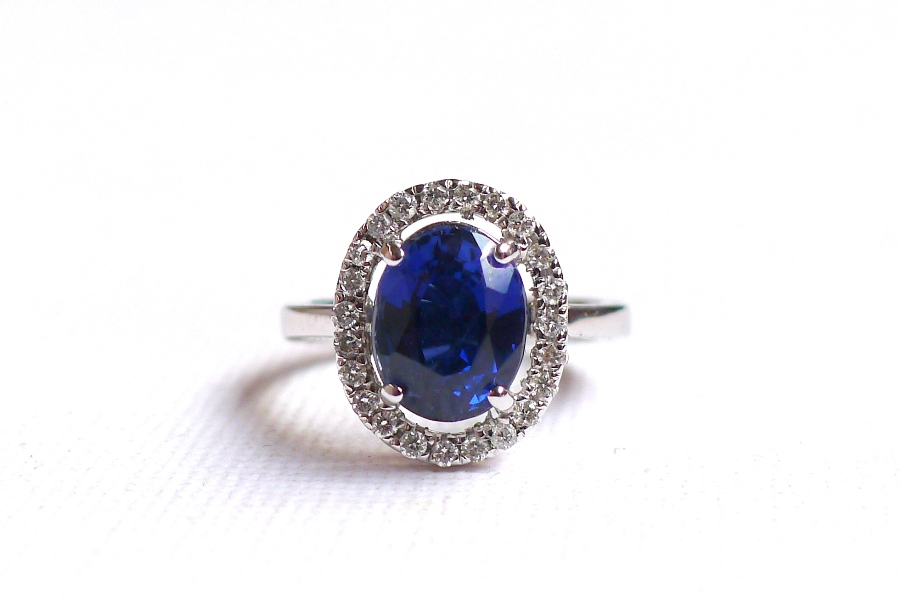 It's always been my wish to own a blue oval sapphire ring (even though my birth month is February, not September), and thanks to some earnings I got from blogging (and my mid-year bonus at work), I had it made last summer.
The highlight of my ring is the oval blue sapphire, so I requested for the ring band be thin and simple.  The oval sapphire stone is surrounded by a halo of pavé-set diamonds framed in 14k  white gold.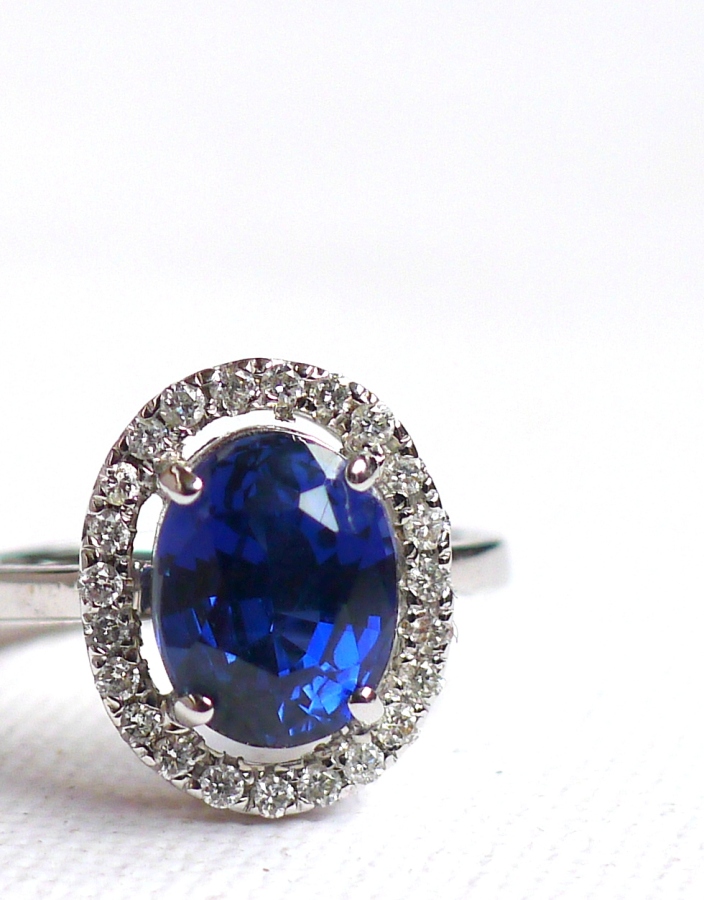 I made a big boo-boo of not cleaning my ring first before taking pictures hehe!  I have been wearing it for months now, so pagpasensyahan nyo na if my ring looks a bit vintage already.  Anyway, vintage jewelry looks much more valuable right?  Hehe.
I have always preferred a prong setting (or a claw-shaped type of binding) for holding gemstone in a ring.  Its mounted setting means more facets of the gemstone are visible, thus allowing for more light to pass through the gemstone.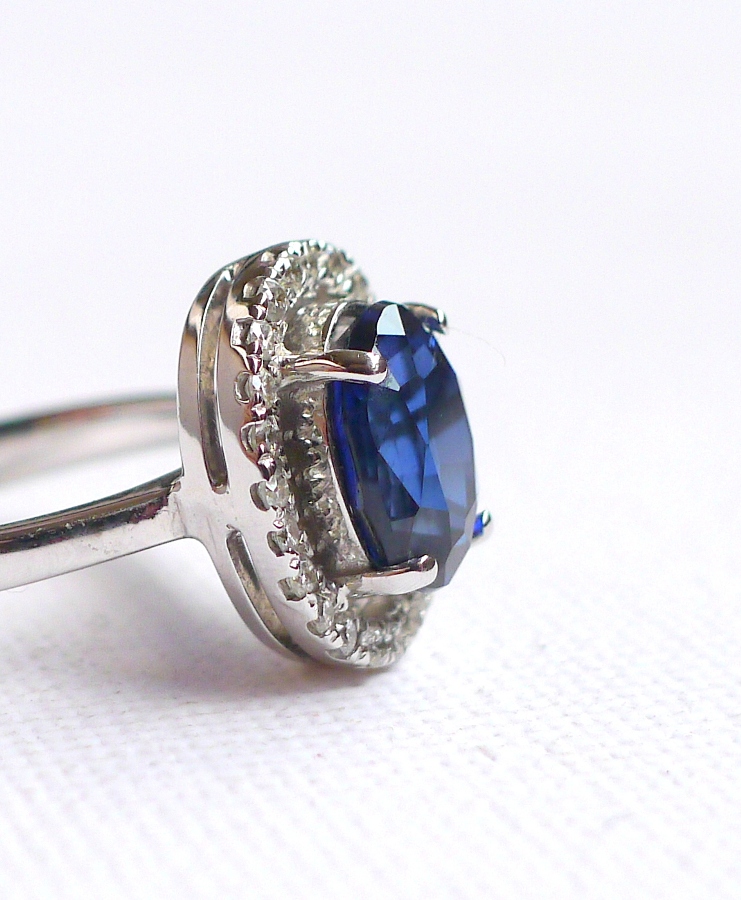 And more light means more fire and brilliance visible – enhancing further the qualities of the blue sapphire.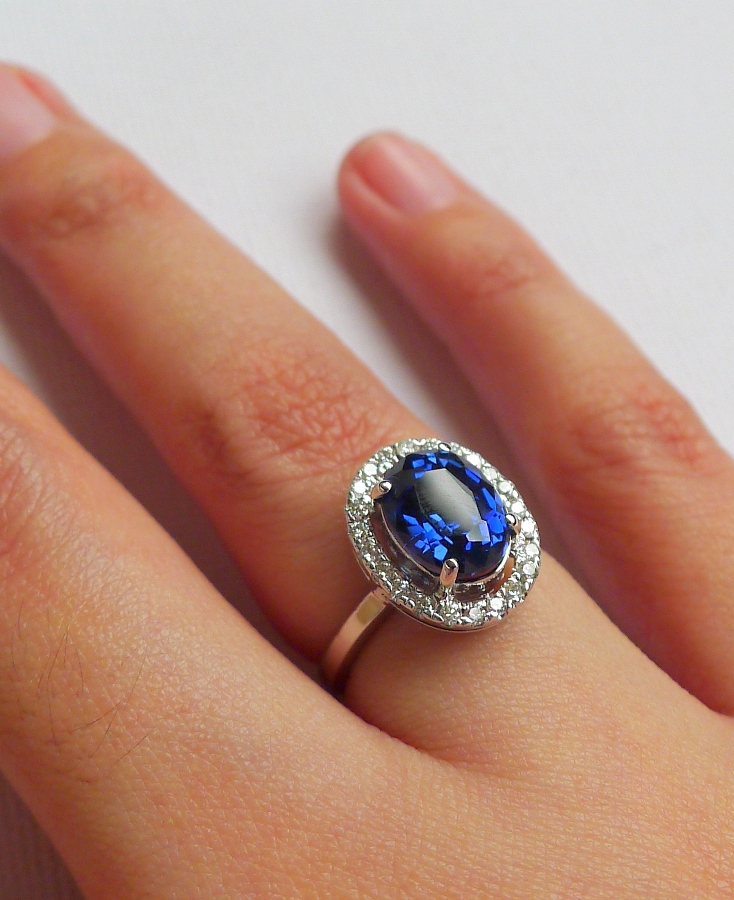 Interested in having a custom-made sapphire ring or jewelry made?  Drop me an email at [email protected].