I am a breakfast person.  I can skip lunch but not breakfast.  I go to the office extra early so I can enjoy my breakfast longer, then I'm off to a busy day with meetings and/or projects to attend to.
When it comes to breakfast food, I am not exactly picky.  On an ordinary day I would have pandesal + scrambled eggs + black coffee (no sugar, no cream).  Or just Nestlé Acti-V yogurt snack topped with chia seeds.  But when I know that my day is packed with deadlines then I will have rice and meat to tide me over until the afternoon.  When I feel sawa na with the canteen food, then I would bring McDo breakfast at the office.  Sausage McMuffin and their pancakes are my favorites.
When I learned that McDonald's has introduced Cheesy Eggdesal as their newest breakfast offering, I knew I have to try it ASAP.  It's about time they have this in their menu!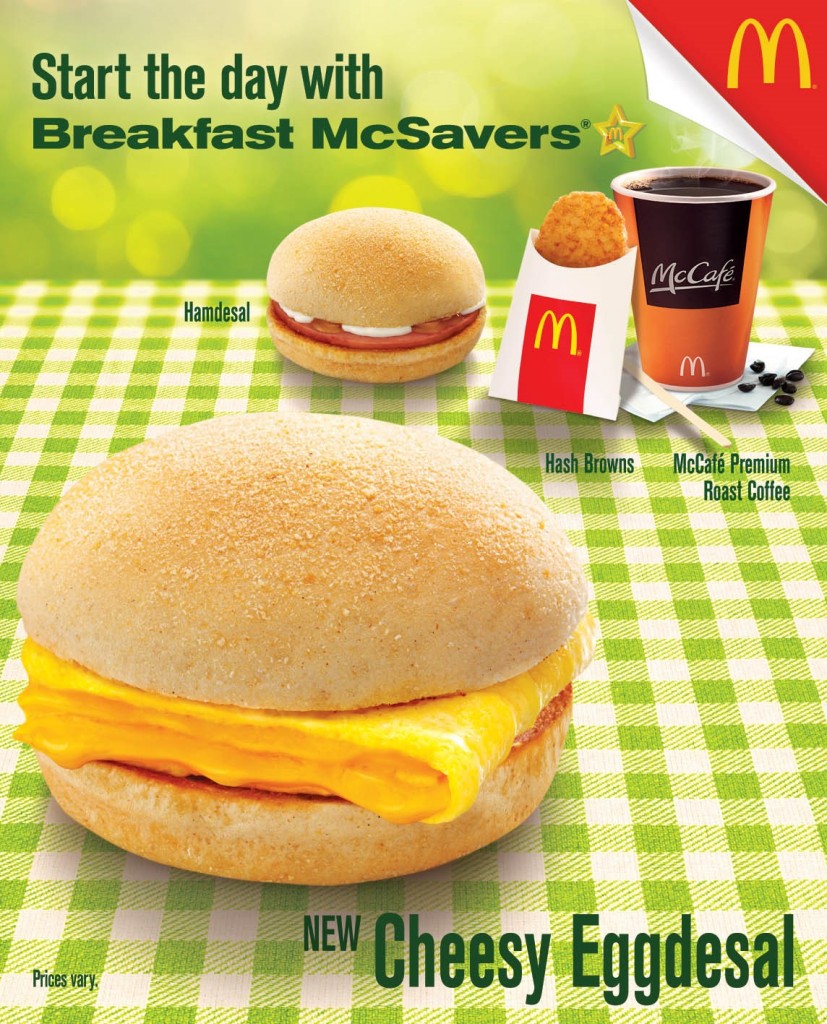 From their press kit:
For Filipinos, nothing beats waking up to a good breakfast that is not only delicious and filling, but one that also brings a sense of comfort and familiarity.  

Starting July 24, Pinoys are in for a breakfast solution that will bring customers the familiar feeling of home, allowing them to enjoy relaxed and worry-free mornings. The all-new Cheesy Eggdesal is the perfect combination of fluffy folded egg and melted cheese in between warm pandesal buns. This new McDonald's offering is sure to make mornings extra awesome, while giving the energy that one needs to face the day's challenges.

For only P39, the Cheesy Eggdesal is an affordable and convenient breakfast option for working individuals who are always rushing to go to work and complete their tasks. Not only does it give them a delicious home-style breakfast, it does so without having to empty their pockets.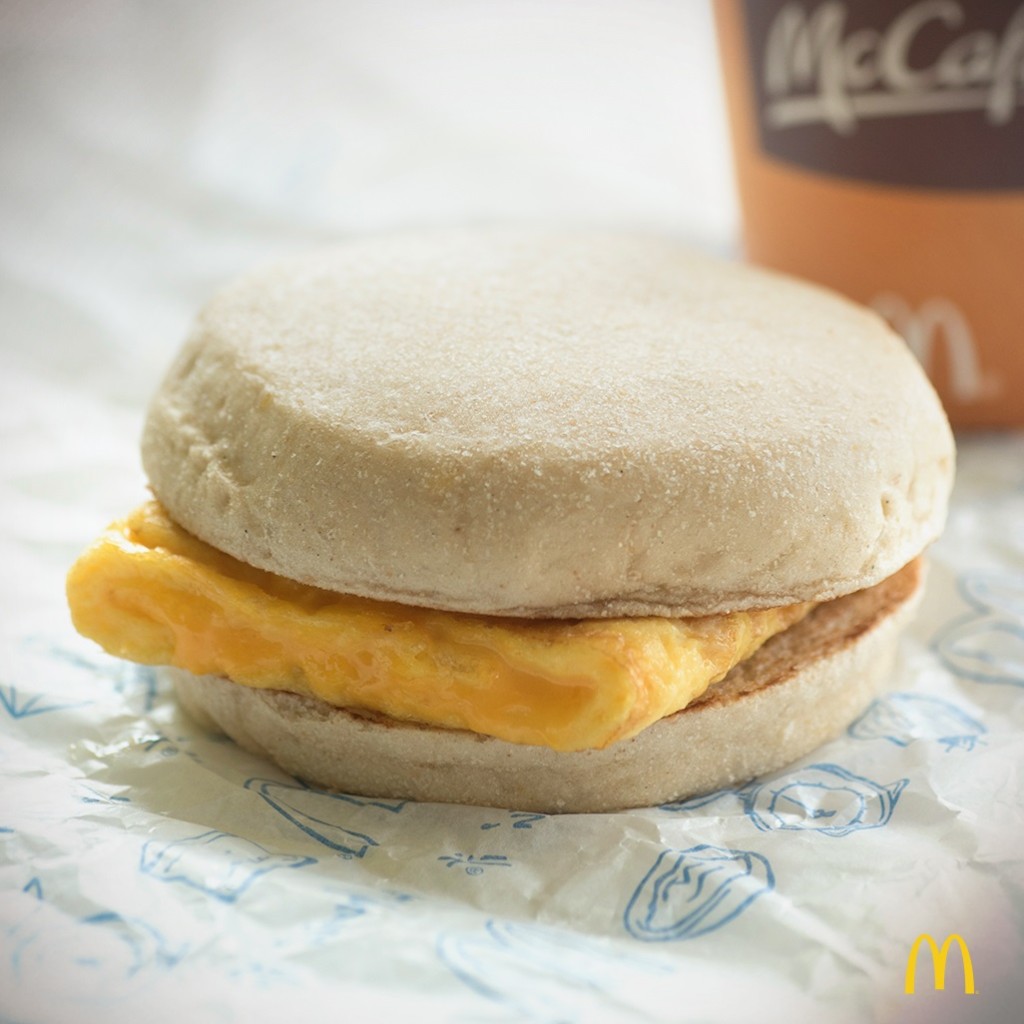 I had this for breakfast today.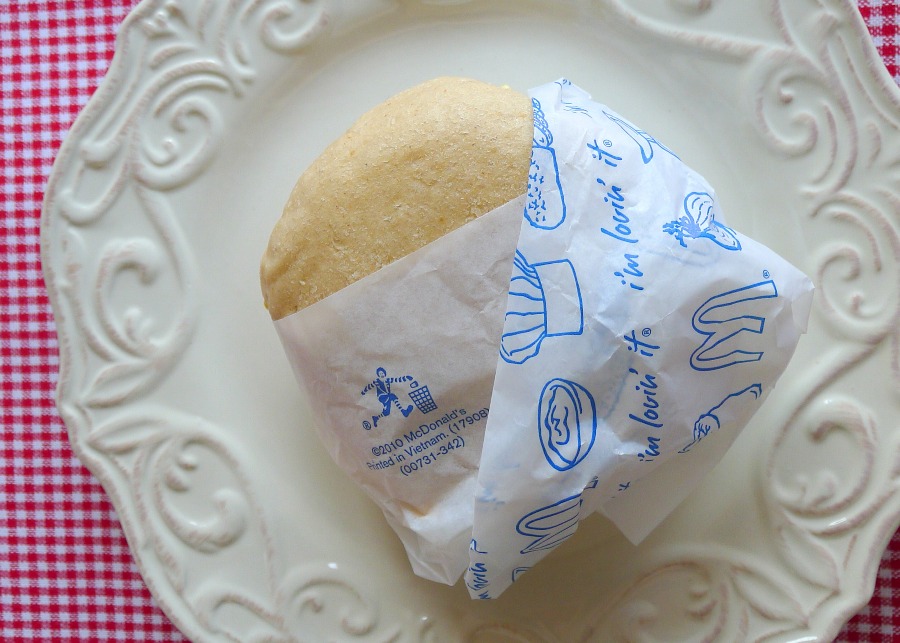 I'm happy to report that the scrambled egg layer in the eggdesal is thick and fluffy (and I hope it stays like this always!).   The pandesal buns are soft and fresh, and the addition of melted cheddar cheese made this simple sandwich extra special.  For Php39.00, sulit ito!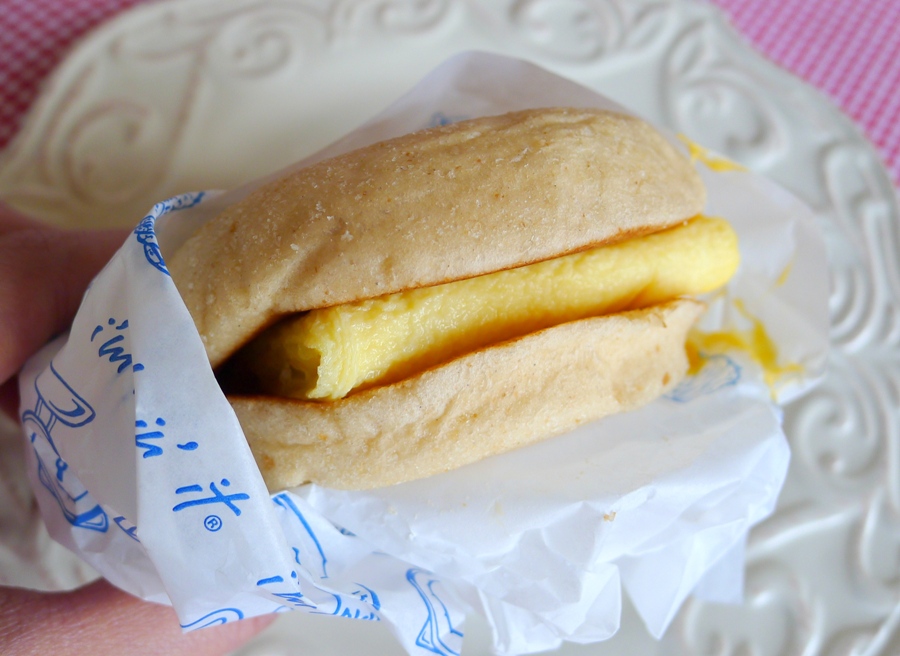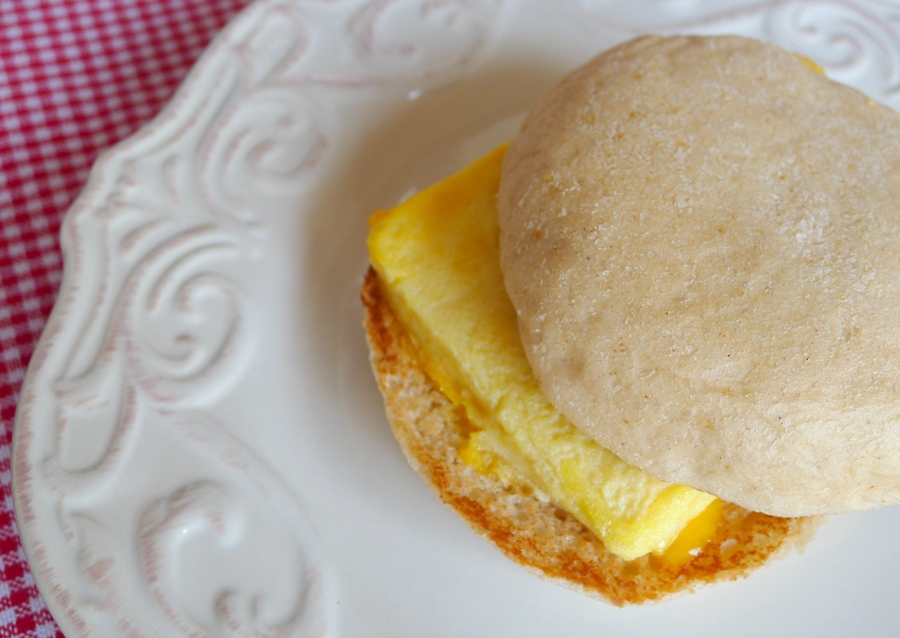 Now the big question is: if it looks and tastes like an egg, does it mean that McDonald's uses real eggs for their breakfast menu items?  I searched online for an answer and I found this video that cracked the egg mystery.  Do watch it, it's very interesting!
Going back to my Cheese Eggdesal, I will definitely make this a part of my breakfast staple!  This sandwich has no frills, very simple looking and yet is very satisfying (at least for me).
Disclaimer:  This is not a sponsored post.  I regularly receive press kits, but for this one I made an exception and actually tried the product because I am a fan of McDo breakfast meals  =)