I almost squealed with delight when I saw this set of gold paper and binder clips at National Bookstore earlier.  Priced at only Php 170.00 (or less than $4.00), these are definitely inexpensive gold nuggets hihi!  Lakas pa maka-Kate Spade!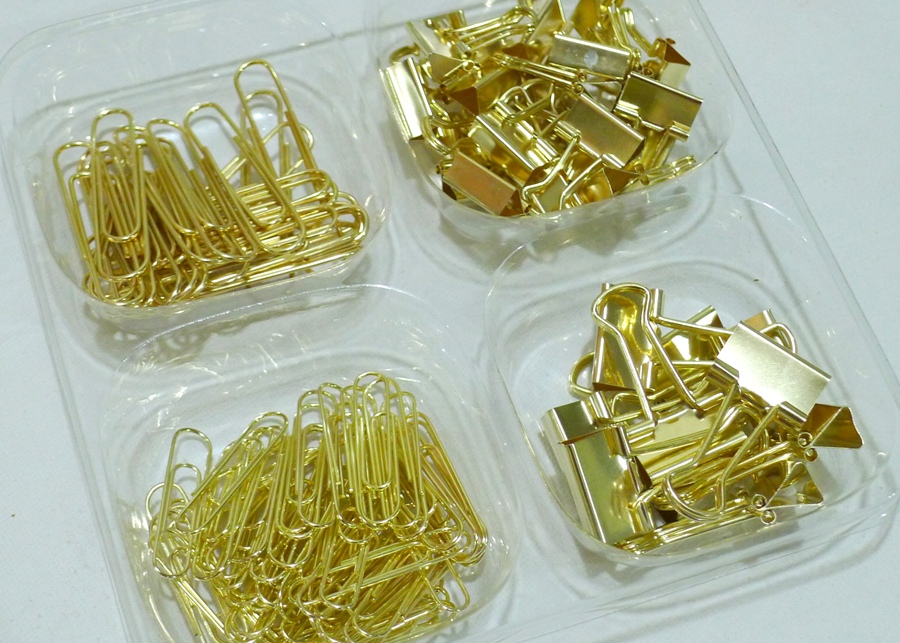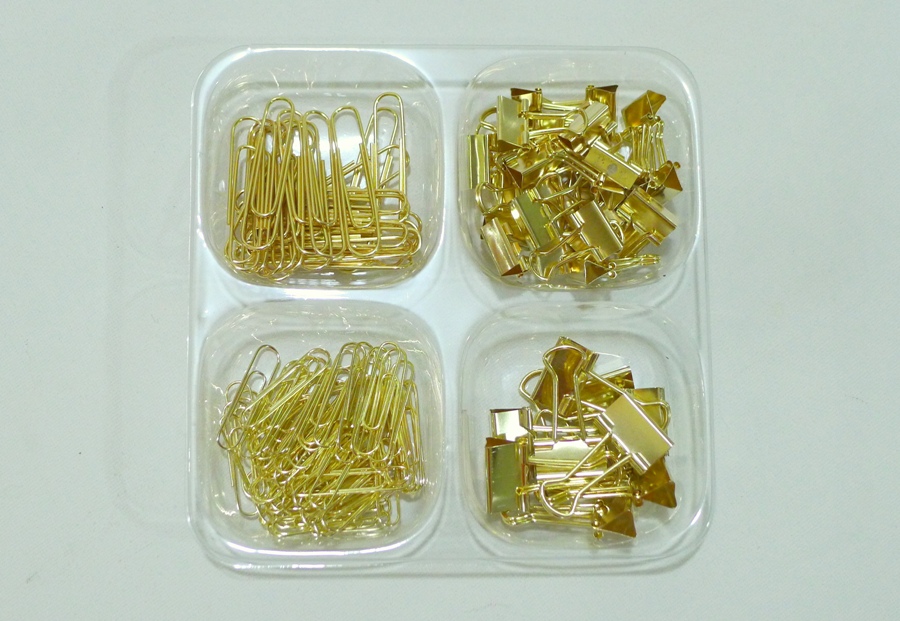 Sorry for the bad lighting.  I took pictures of these right after I got home ('cos I can't wait till tomorrow to share my good finds!).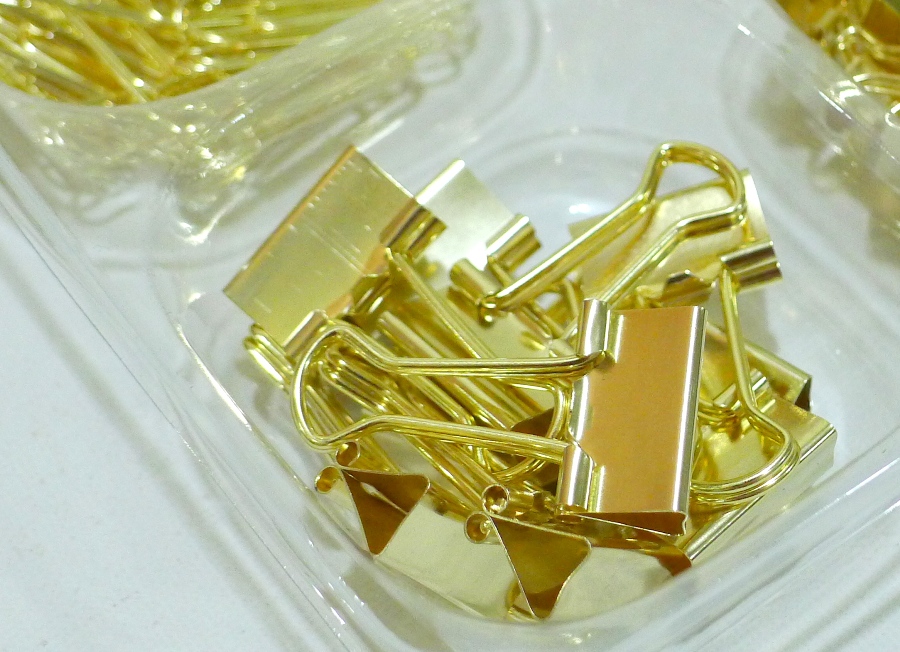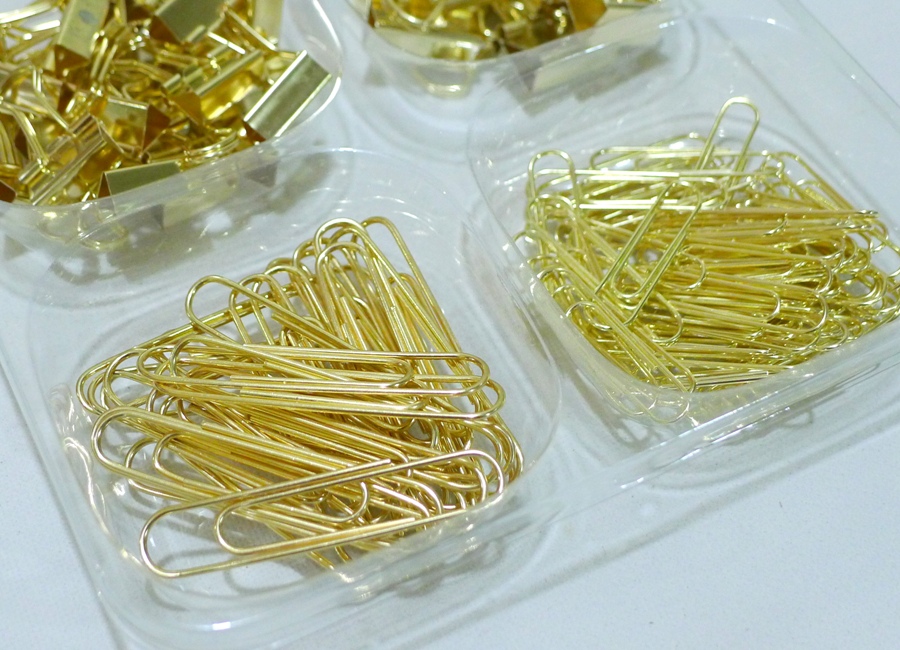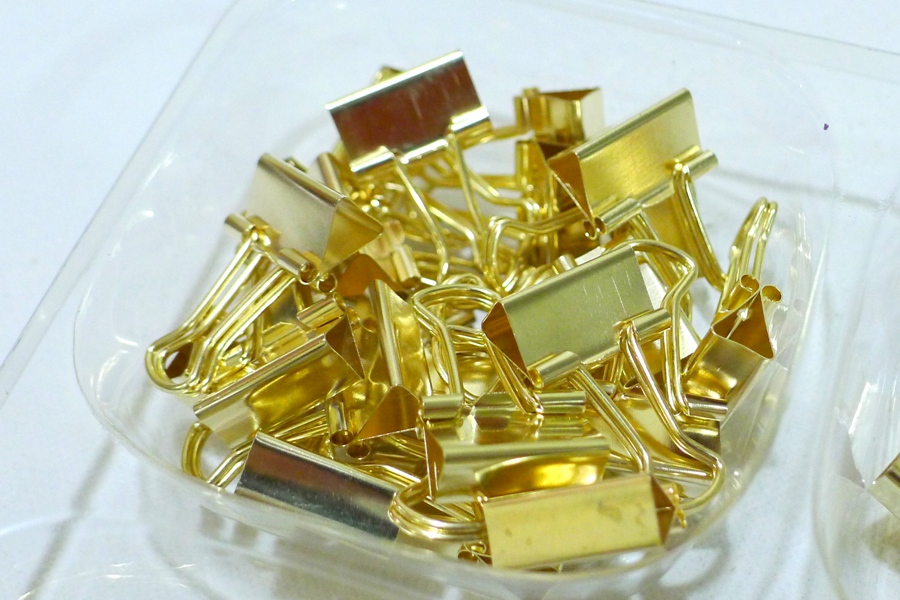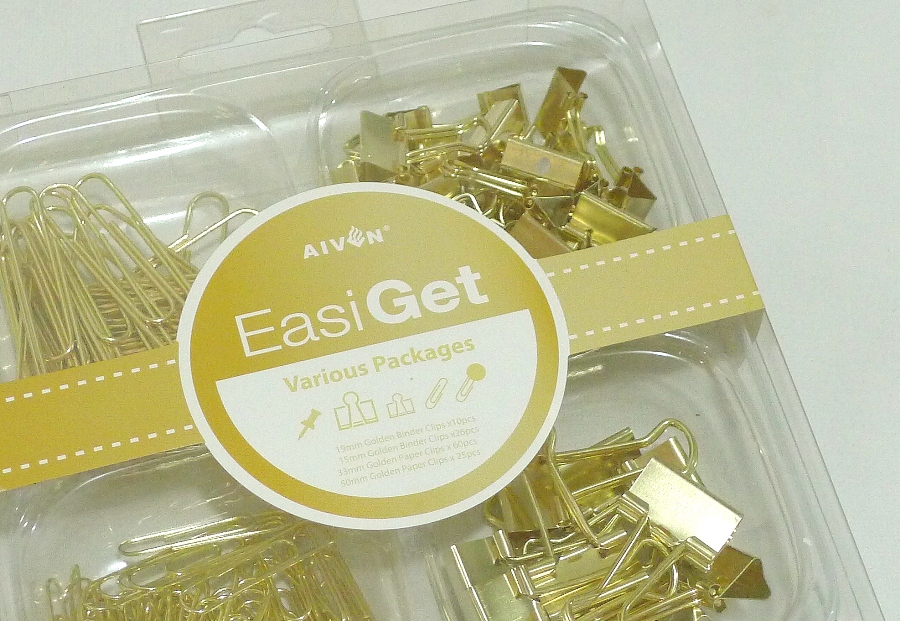 Now I'm excited to glam up those reports and manuals I have to review!
Have a lovely Friday, everyone!