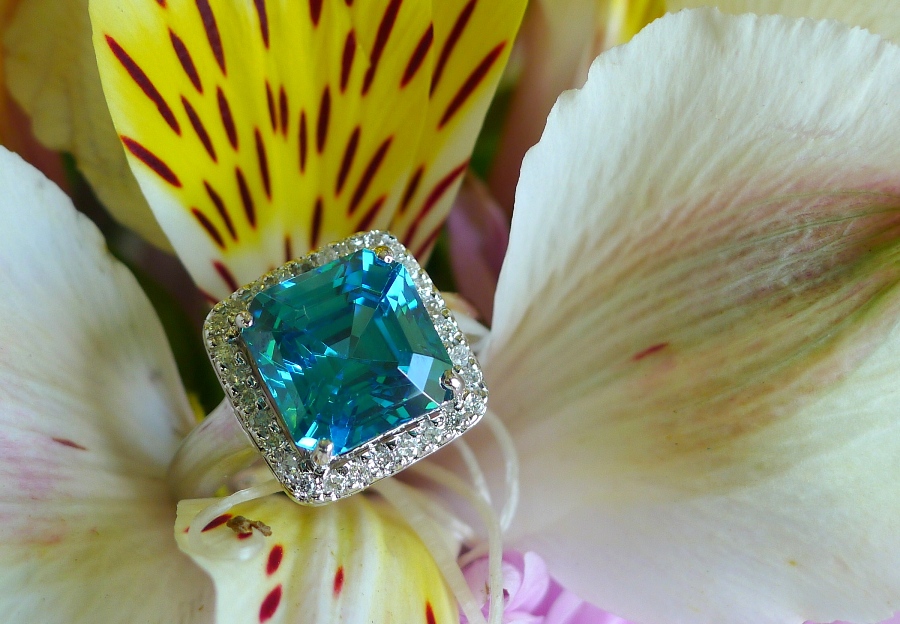 I'm quite enjoying the chilly December-like weather we are having right now so I decided to feature this jewelry piece I'm actually reserving for December, highlighting that month's precious gemstone: blue topaz.
Blue topaz comes in various hues of blue: from naturally light to greenish blue to sky blue to ocean blue to royal blue.  But here's what you should know: deeper the blue color is, the longer the gemstone has been heat treated.  Pure topaz gemstones are originally colorless and transparent, so it's natural to find treated gemstones to achieve their desired colors.  Thus, when shopping for the right blue topaz gemstones, you only need to look for 2 characteristics:  clarity and flawless quality.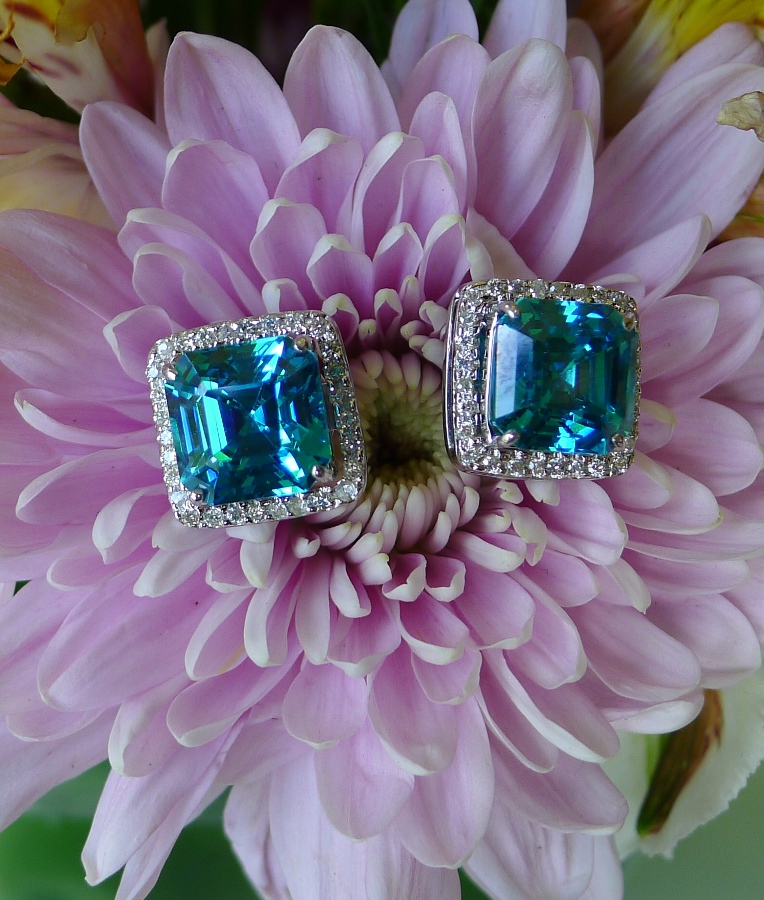 Clarity means that the gemstones should be "eye clean"; there are no visible inclusions whatsoever.  That includes spots, little hairs or crystal growth inside the gemstone.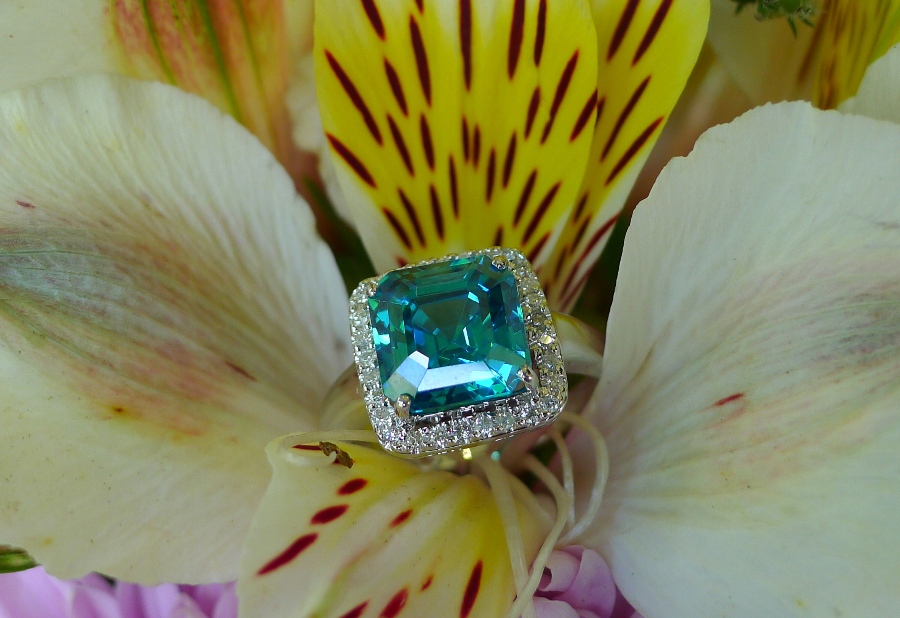 Flawless quality means that it has the perfect cleavage and devoid of any interior cracks.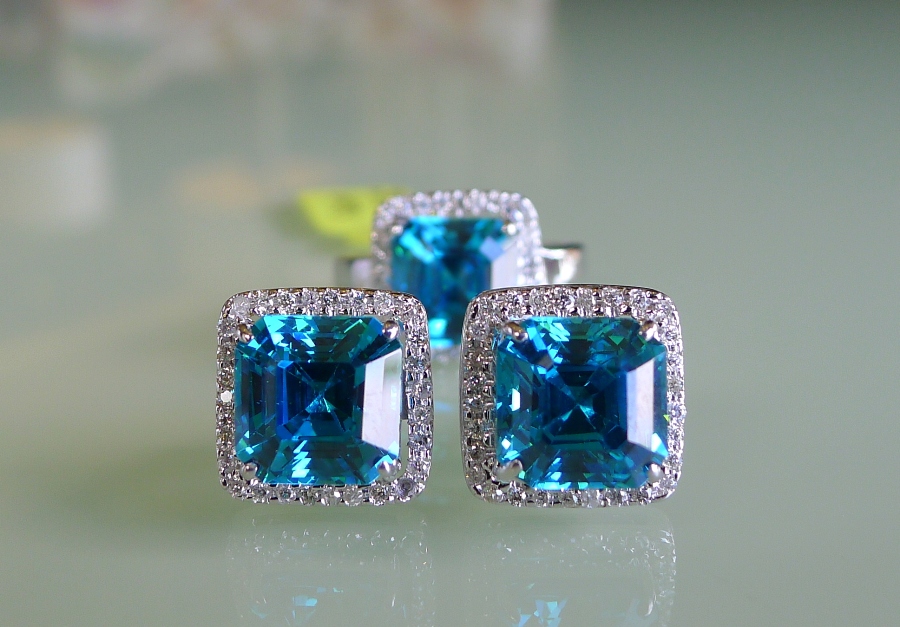 Up for sale is still beautiful set of Swiss Blue Topaz gemstones in elegant Asscher cut, highlighted in prong setting and surrounded by equally flawless diamond titos.  Set in 14k white gold and with total carat weight of 25.95, it is no doubt a very good jewelry investment.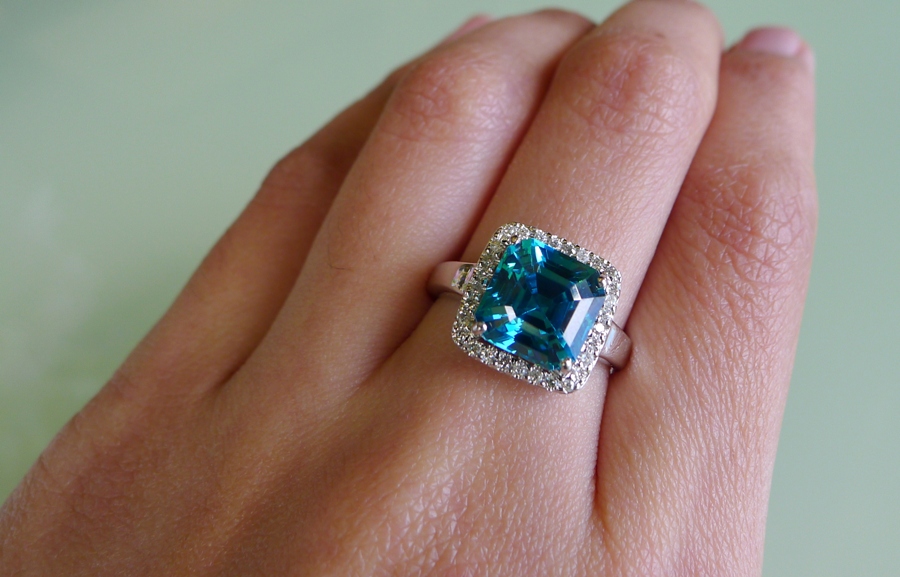 That's the actual ring on my middle finger.  It is big, bold and beautiful!
All jewelry pieces are custom-made.  We use 14k Philippine gold and high-quality gemstones sourced from all over Asia.
For price inquiries, email me at [email protected].