Just sharing with you these gorgeous-looking and super yummy caramel cupcakes I ordered from Blue Toque for my mom last Sunday, in celebration of Mother's Day.  It was the design that really caught my attention – lovely blooms in orange peach and green – making these floral cupcakes look like a bouquet when arranged in a plate.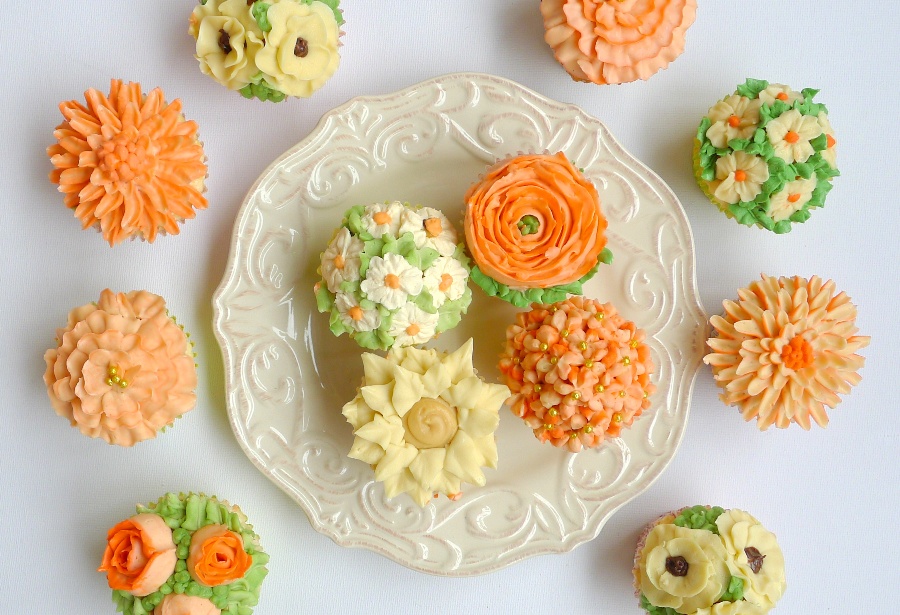 I've had my share of disappointing cupcakes which looked really delicious because of the pretty frosting or buttercream decoration on top, only to reveal a store-bought cupcake.  This one from Blue Toque reminded me so much of my favorite caramel cake from Estrel's.  The cupcake is light and fluffy, and the caramel frosting (between the cupcake and the buttercream icing) is not too rich nor too sweet.  Caramel goodness talaga.  The buttercream icing itself is not too sweet, either.
I couldn't help but take lots of pictures of the flower cupcakes before I gave them to my mom, hehe!  Each one looked delicately made.
Here are more pictures of the pretty blooms, or rather, cupcakes from Blue Toque.  Enjoy!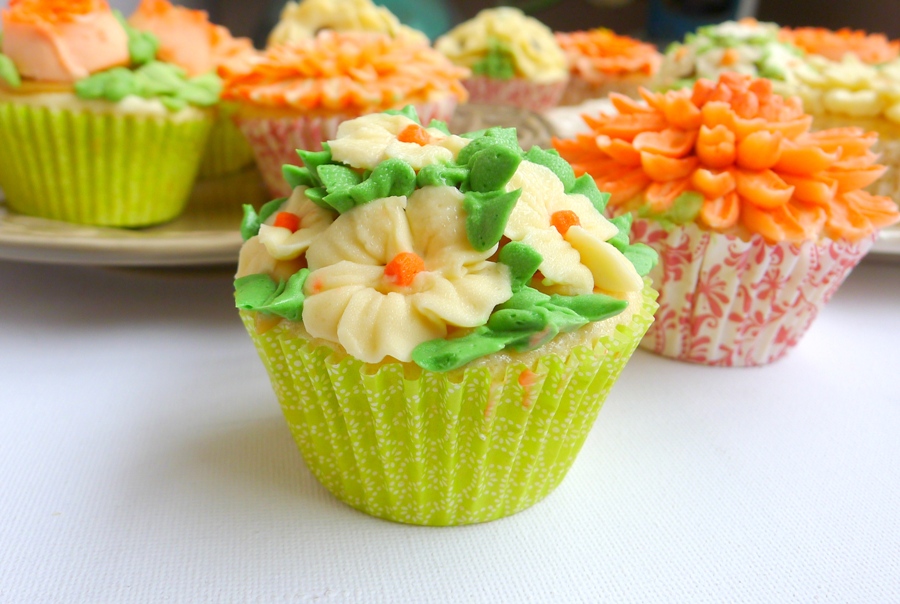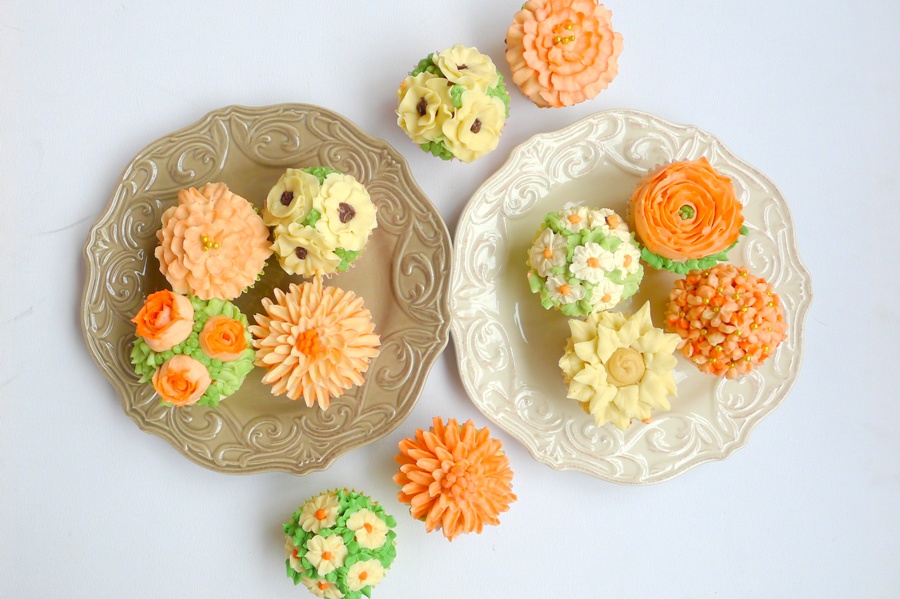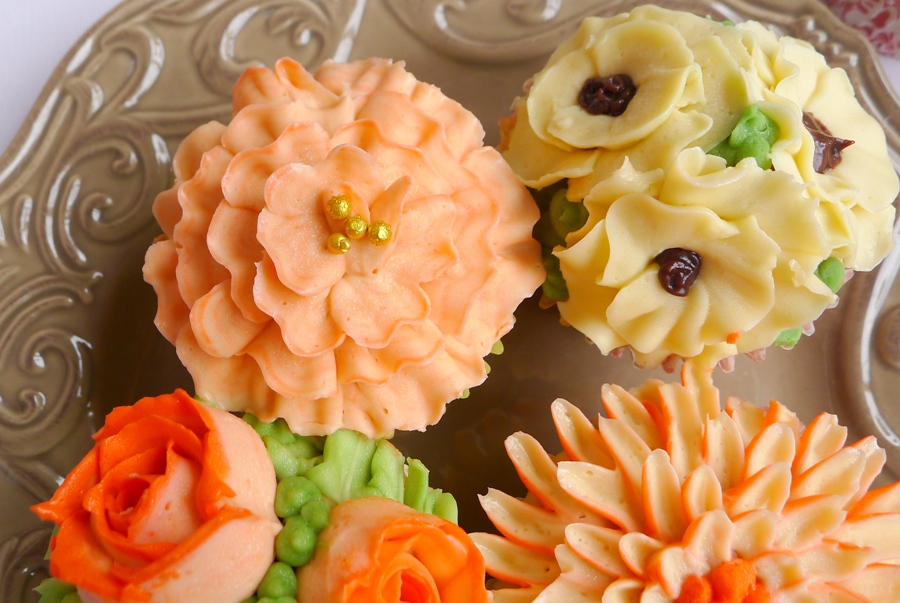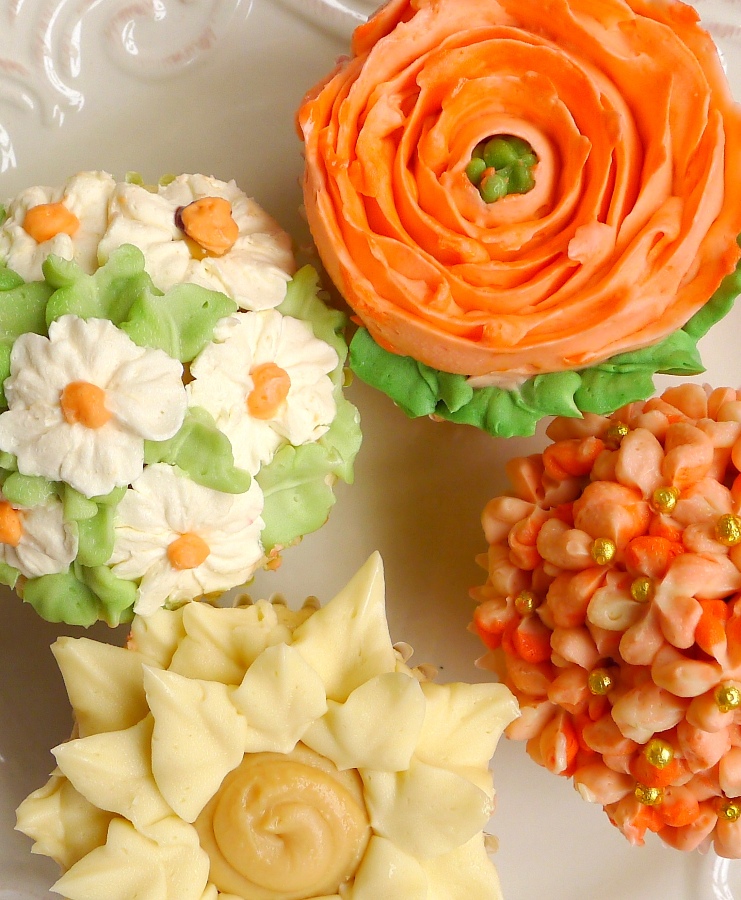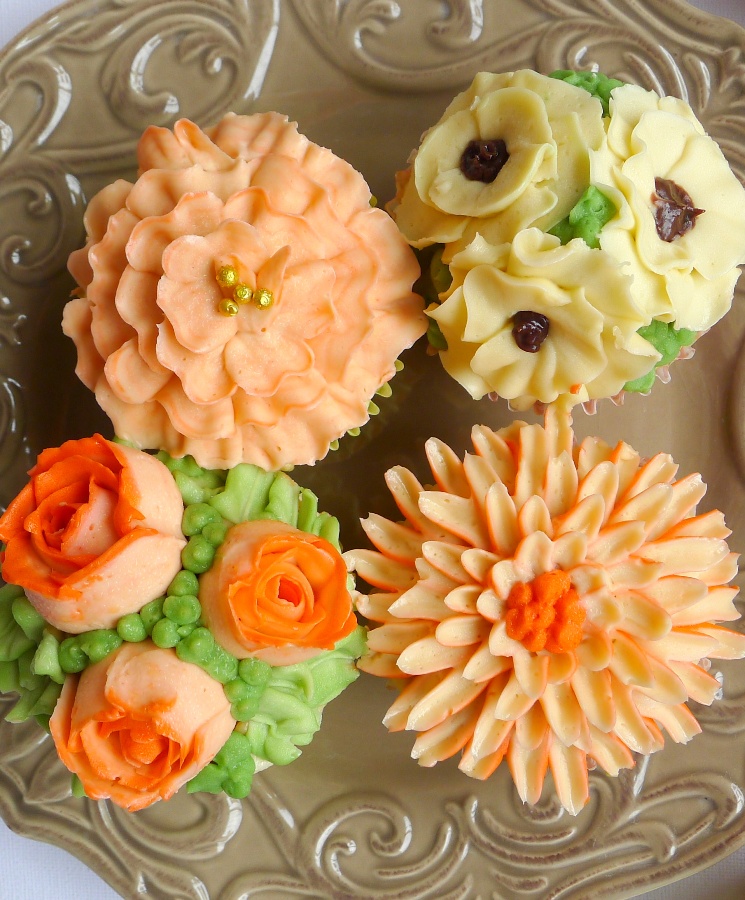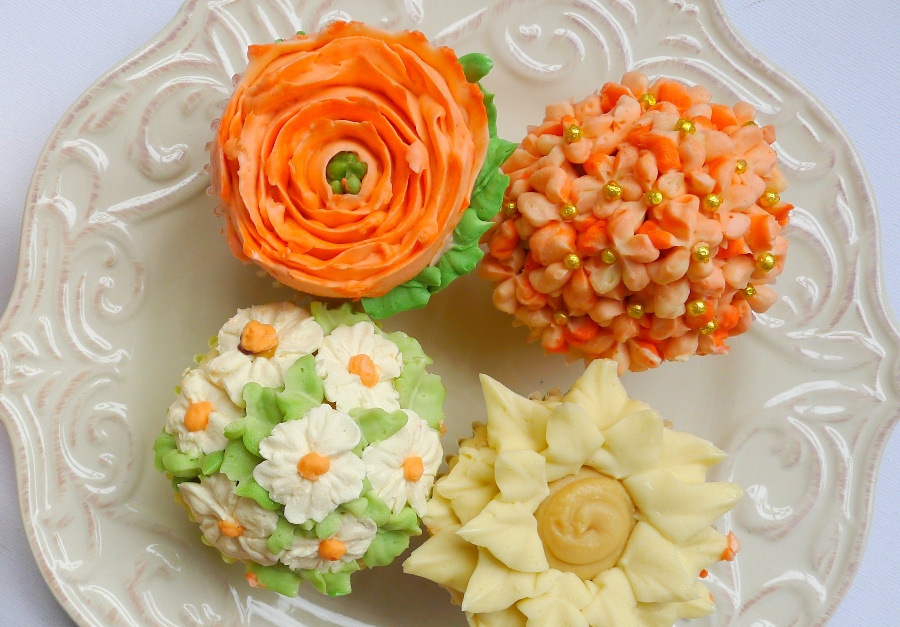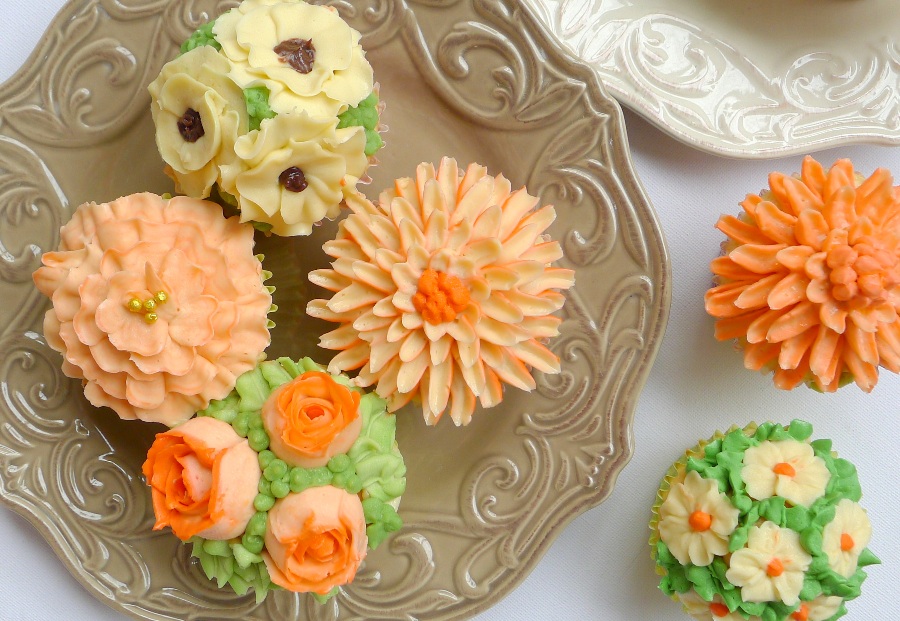 Visit their official website HERE to view more of their bespoke cakes and other home-made quality desserts.