The unforgiving summer heat has made it difficult for AJ to resume his baking experiments, which is sad because I do like to munch on his chocolate or butter cake after dinner to cap my evening.   And now that we are hitting 37-38 degrees Celsius this summer, I need cold sweets too + lots of water to keep my body from collapsing from the terrible heat.
With AJ's baking activities temporarily put on hold, we are glad to find Lemon Square Inipit that we can use as substitute for sponge cakes that we love to have for dessert: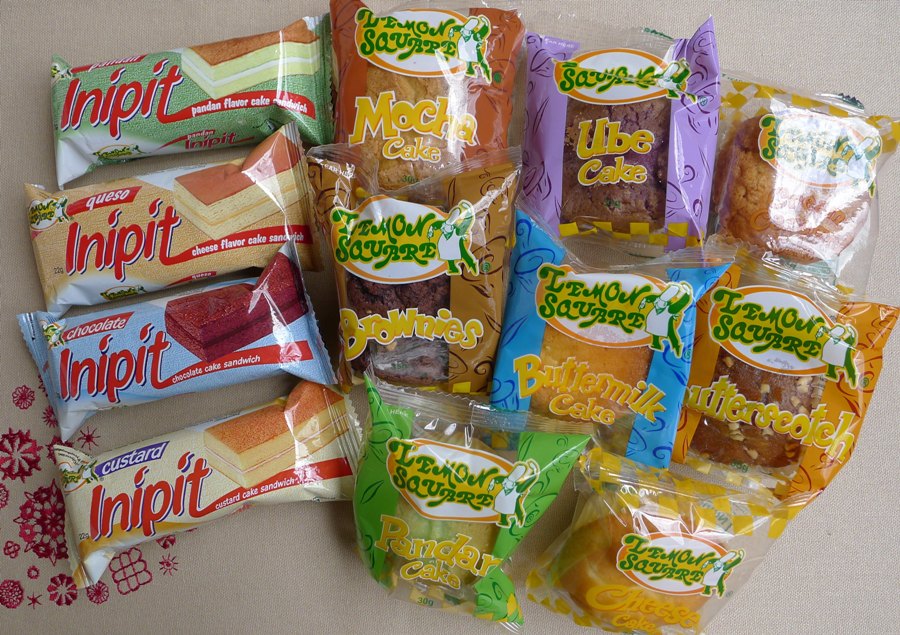 Did you know that with these Lemon Square Cupcakes and Inipit, you can already whip up mean desserts that are not only easy to do, but which you can do using available products from your pantry?
My two (2) favorite desserts are the Banana Chocnut Trifle which I got from Yummy Magazine (July 2011 issue) and my personal creation, inspired by afternoon tea parties, which I like to call the Cold Tea Cake.
Here are the ingredients for these 2 easy dessert recipes:
Lemon Square Inipit (custard flavour)
Lemon Square Cupcakes (cheese, mocha, and pandan flavors)
slices of banana
chopped Chocnut
strawberry jam (I used Clara Ole's)
Arce Dairy's vanilla ice cream
whipped cream (not in picture)
For the Banana Chocnut Trifle, I made use of Lemon Square Inipit custard cake sandwiches which were sliced into cubes.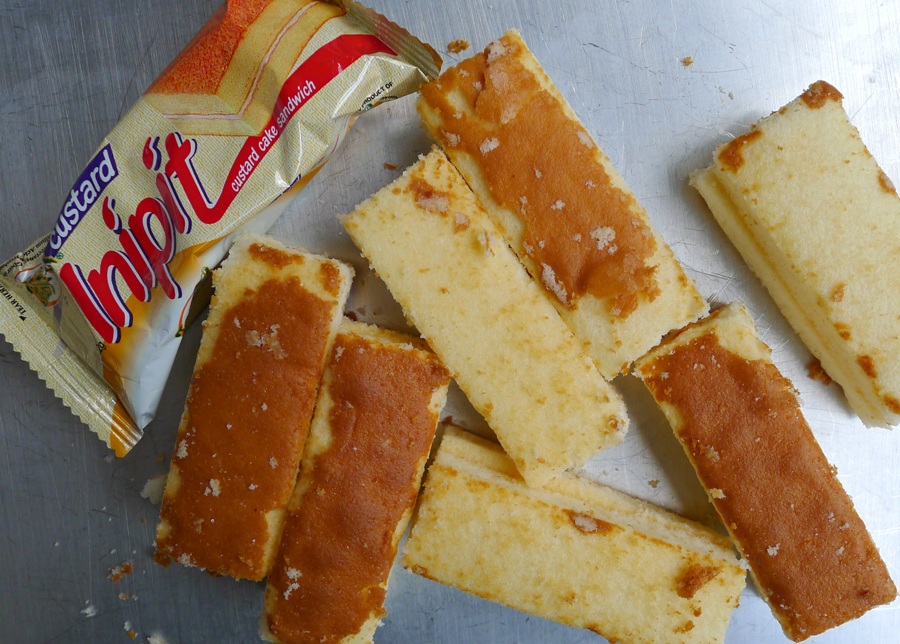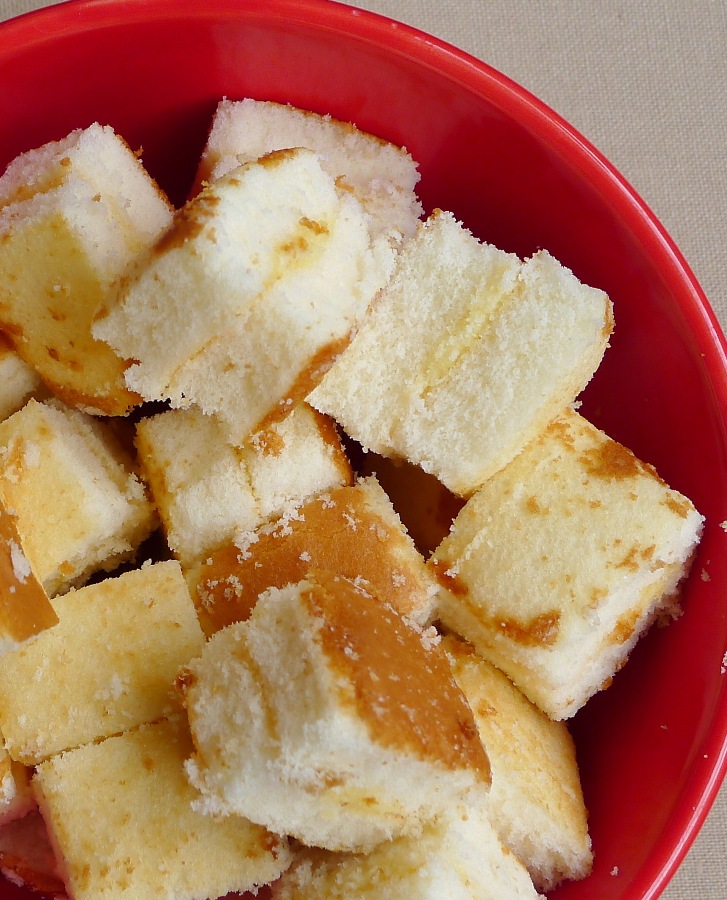 For the Cold Tea Cake, I made use of Lemon Square Cupcakes (in different flavors) which have to be "molded" to give it a "tea cake" appearance.  You can do this using a big polvoron mold.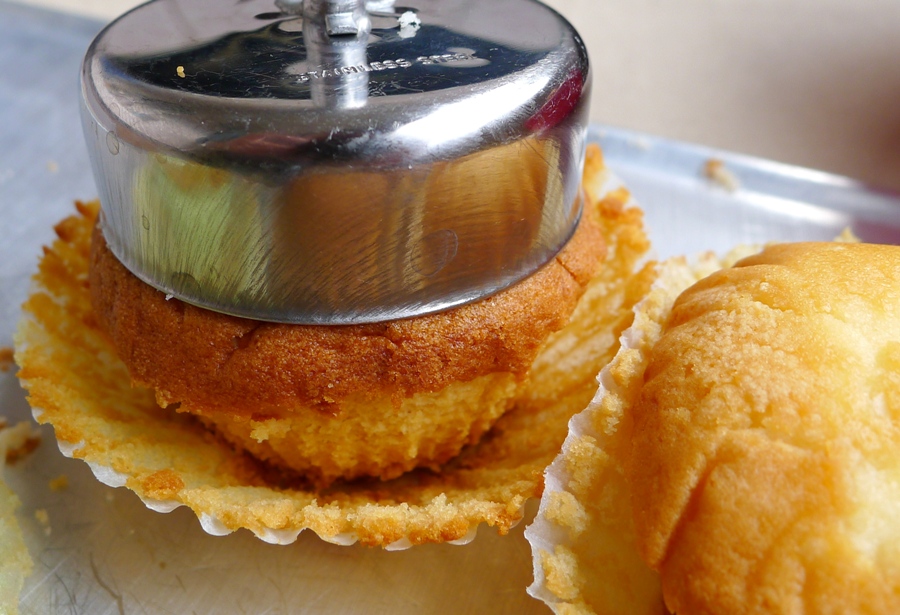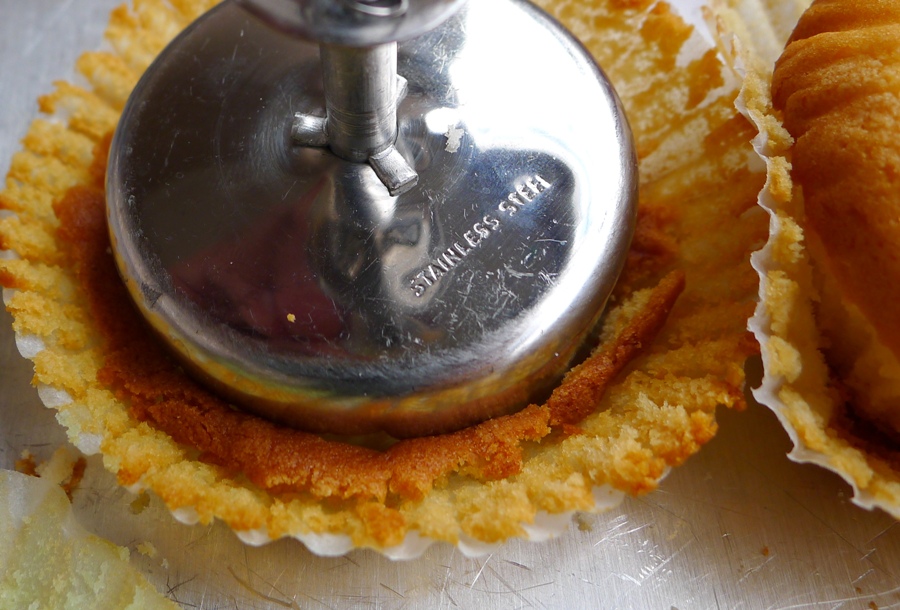 So easy, right?  Even kids can do this!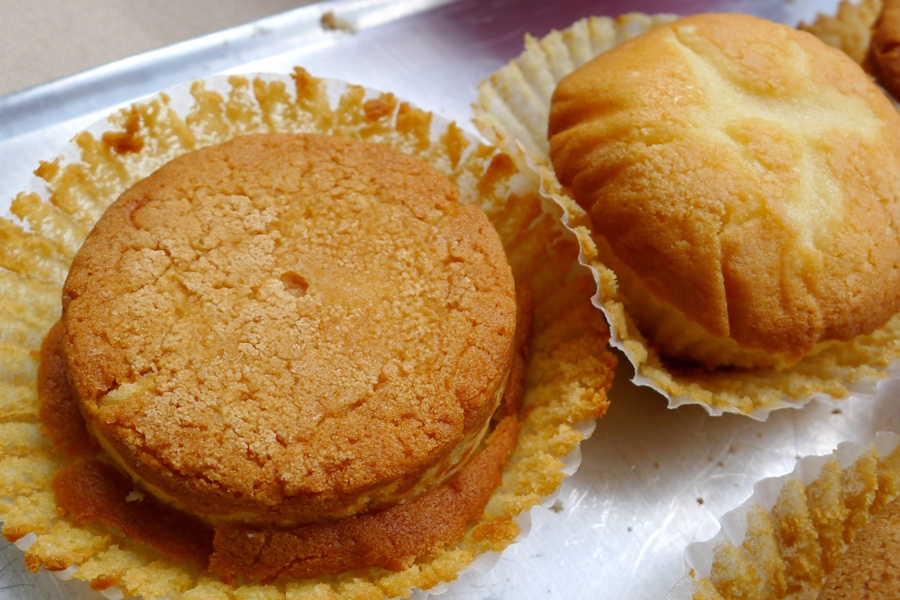 The "molded" cupcake (leftmost side in the picture below) is now smaller with flattened top.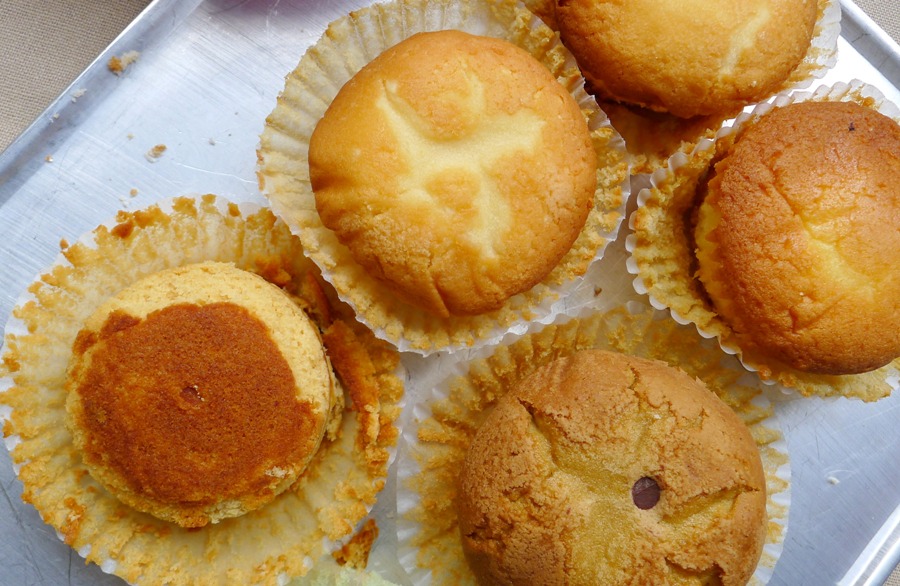 Below are the steps to making the 2 yummy-licious desserts – with no baking required at all!
For the Banana Chocnut Trifle, simply assemble the ingredients in a mason glass.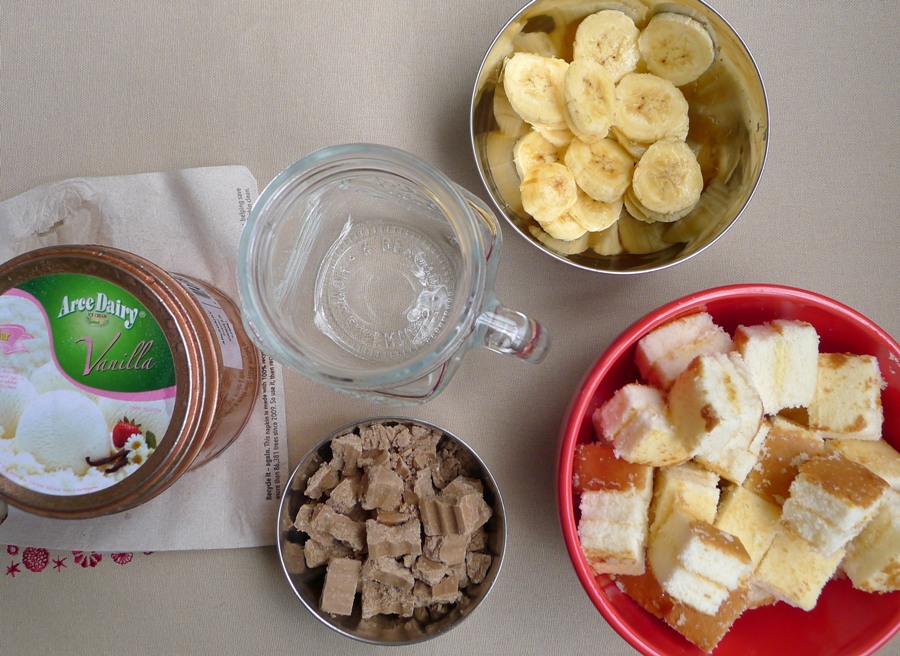 Start with the Lemon Square Inipit custard cake sandwiches (that were cut into cubes) as the cake base.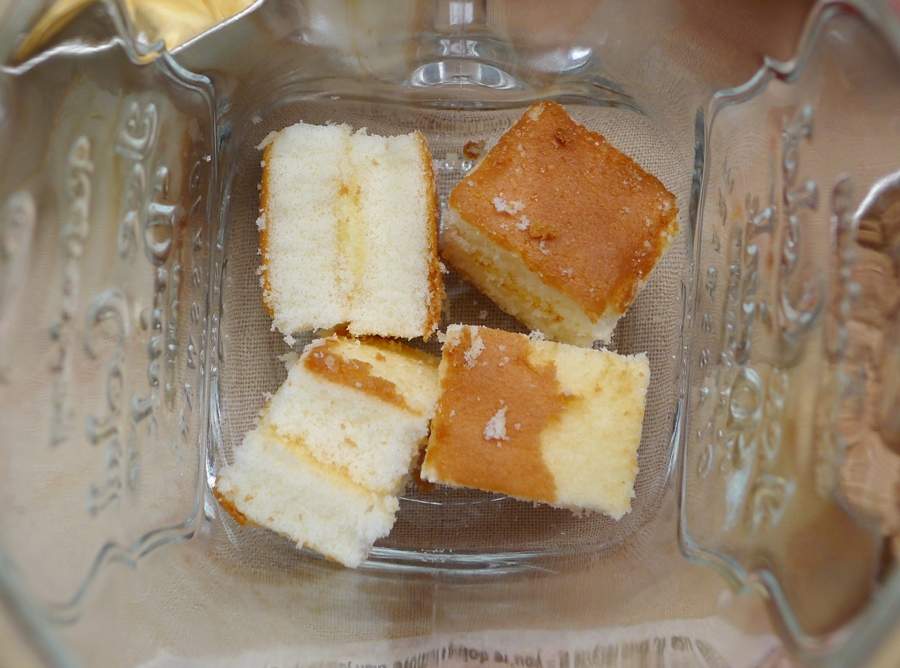 Top with slices of banana, followed by a generous layer of Chocnut!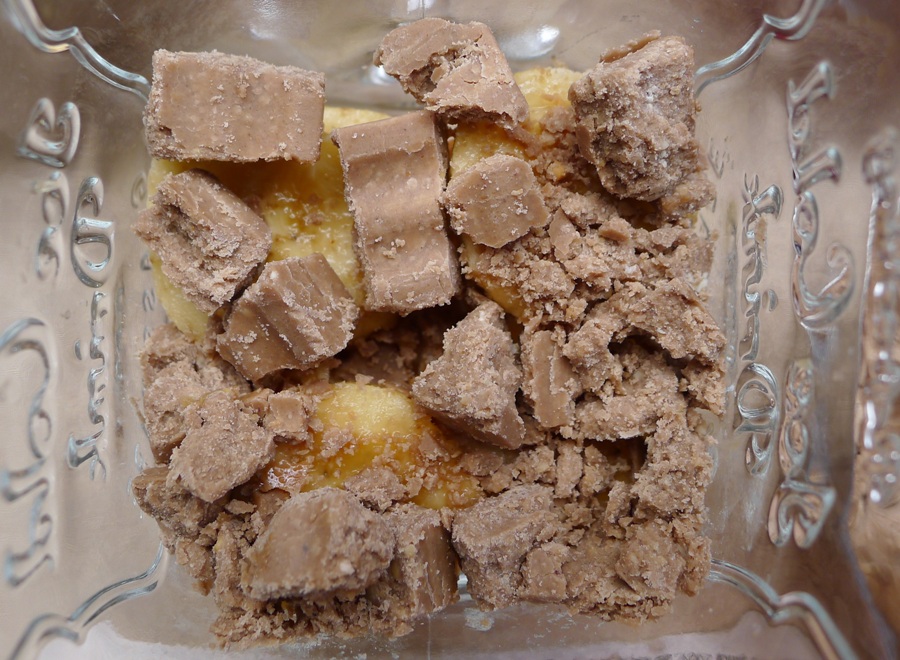 Repeat until the mason glass is full, then top it with a big scoop of vanilla ice cream. Place in the refrigerator to chill.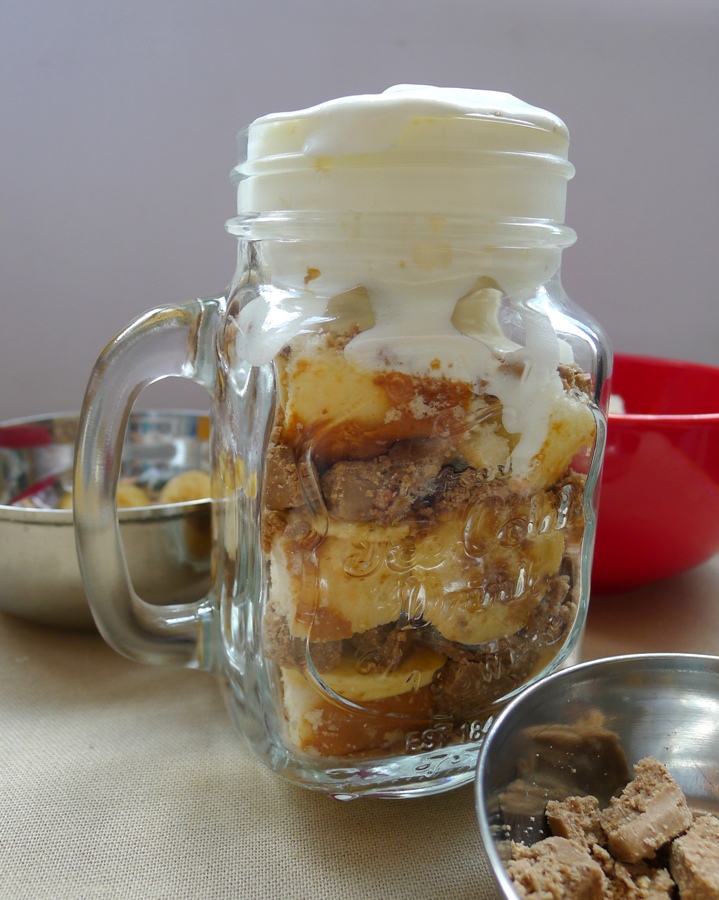 Next, prepare the Cold Tea Cake.  By the way, the reason why I have to compress the Cupcakes was because I'm going to use a champagne glass for this dessert.  Sosyal, diba?  Hehe!
Assemble the molded Cupcakes, slices of banana and strawberry jam (one on top of the other) in a champagne glass then cap it off with a fat layer of whipped cream.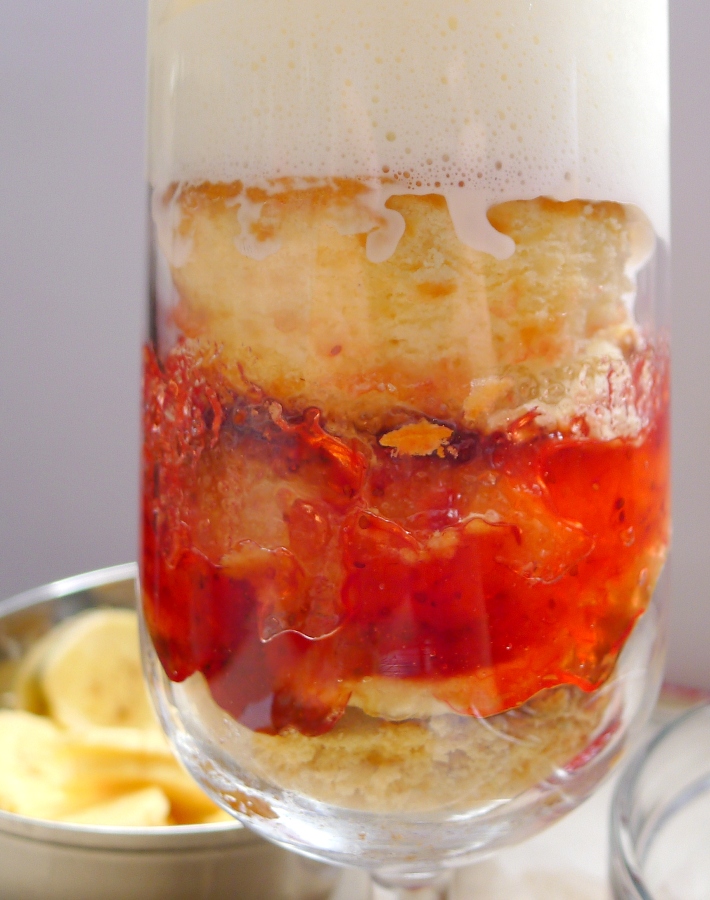 You instantly have an afternoon tea dessert (cake, strawberry jam, and whipped cream) served in a champagne glass.  It's best served cold, so prepare it early and then keep it chilled before serving.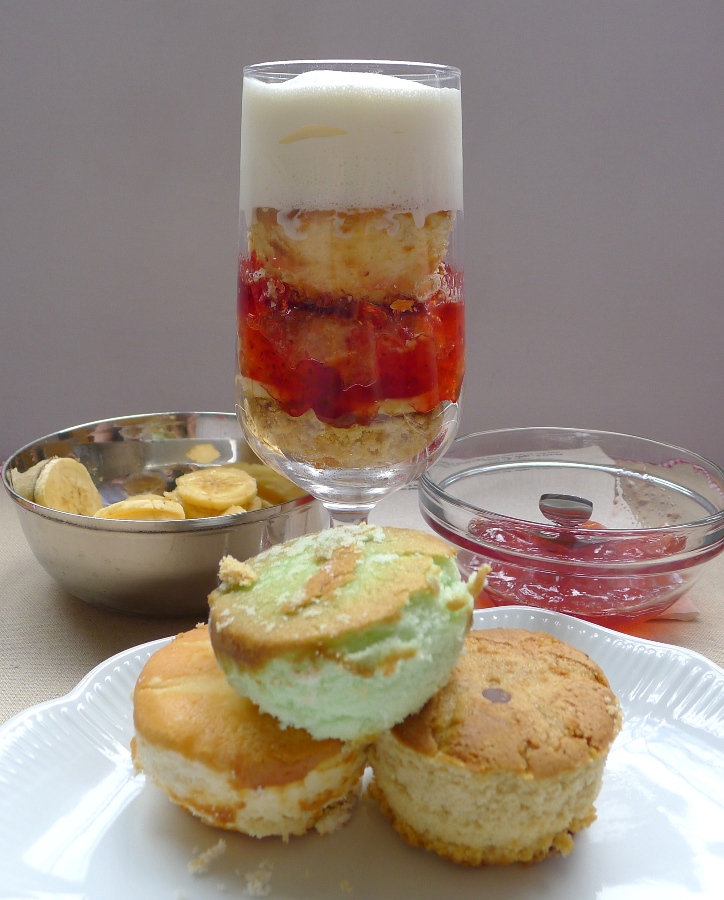 These cold cake treats are perfect for parties too, and nothing could go wrong with a dessert offering that combines cake slices + Cupcakes + chocolates + fruits + ice cream! And don't forget the presentation – because it matters!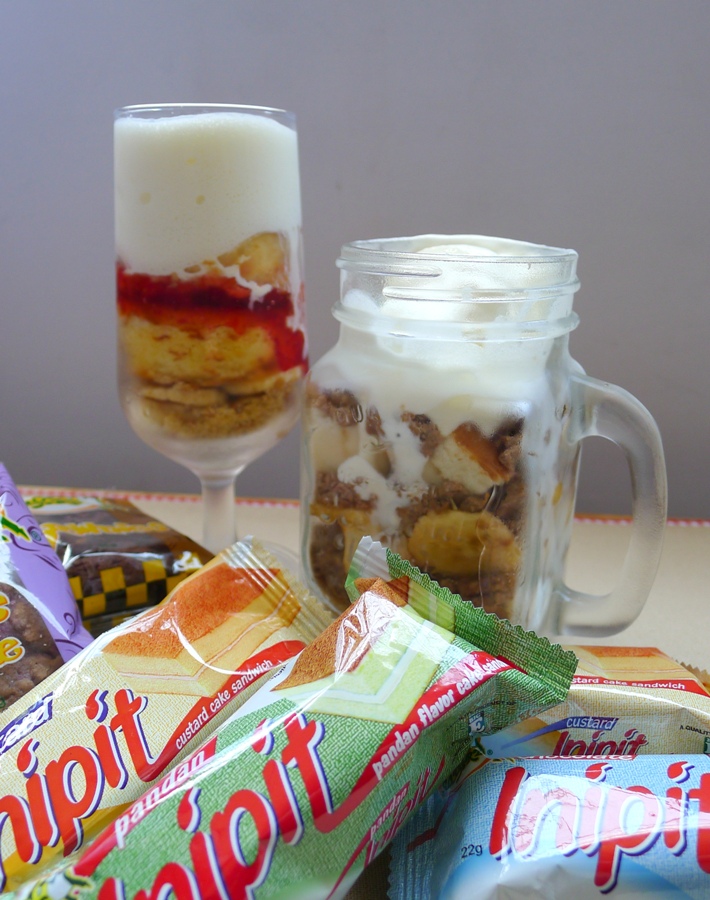 By serving your dessert in transparent mason or champagne glass, it looks highly pleasing, drawing your guests' eyes in to the details and yes, nakaka-build up ng appetite!
I hope you give these recipes a try soon!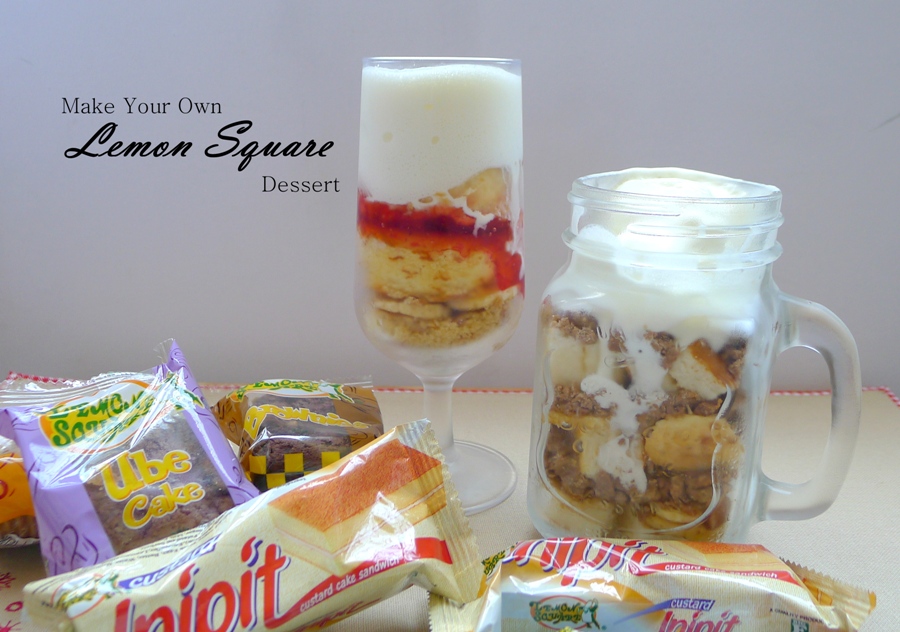 Now, I'd like to see you whip up your own dessert creation, too, and show that there's #NoLimitwithInipit!
From today, May 8, until May 29, 2015, I'm holding a "No Limit with Lemon Square Inipit" contest, and at stake are baking tools worth up to Php5,000 and Lemon Square products!
The mechanics* are fairly simple: Make your own Lemon Square Inipit dessert, post it in your blog (like I did), or on your social media site, and share the entry URL at blog.nuffnang.com.ph.
Deadline for submission of entries is on May 29, 2015.
_________________________________
* Here are the details:
FOR BLOGGERS
Create a dessert using Lemon Square's soft, yummy, and fluffy Inipit cakes.
Document how you created the dessert through photos or video.
Share the dessert recipe on your blog.
Include the message: "Sarap maging kid with Inipit" and hashtag: #NoLimitWithInipit in your blog post.
Fill out the gravity form at Nuffnang.com (click HERE).
Five (5) winners will win a Baking Set worth Php5,000 each and Lemon Square products!
Entries will be judged based on the following criteria
50% – Uniqueness of Recipe
40% – Dessert Presentation
10% – Blog Post Story
FOR ACTIVE SOCIAL MEDIA USERS
Create a dessert using Lemon Square's soft, yummy, and fluffy Inipit cakes.
Take a photo of your finished product.
Share the photo on your Facebook, Twitter or Instagram accounts.
Describe your dessert in the caption, and include the hashtag: #NoLimitWithInipit.
Remember to make your accounts public!
Fill out the gravity form at Nuffnang.com (click HERE).
Ten (10) winners will win Baking Tools worth Php2,000 each and Lemon Square products!
Entries will be judged based on the following criteria
50% – Dessert Presentation
40% – Photo Quality
10% – Caption