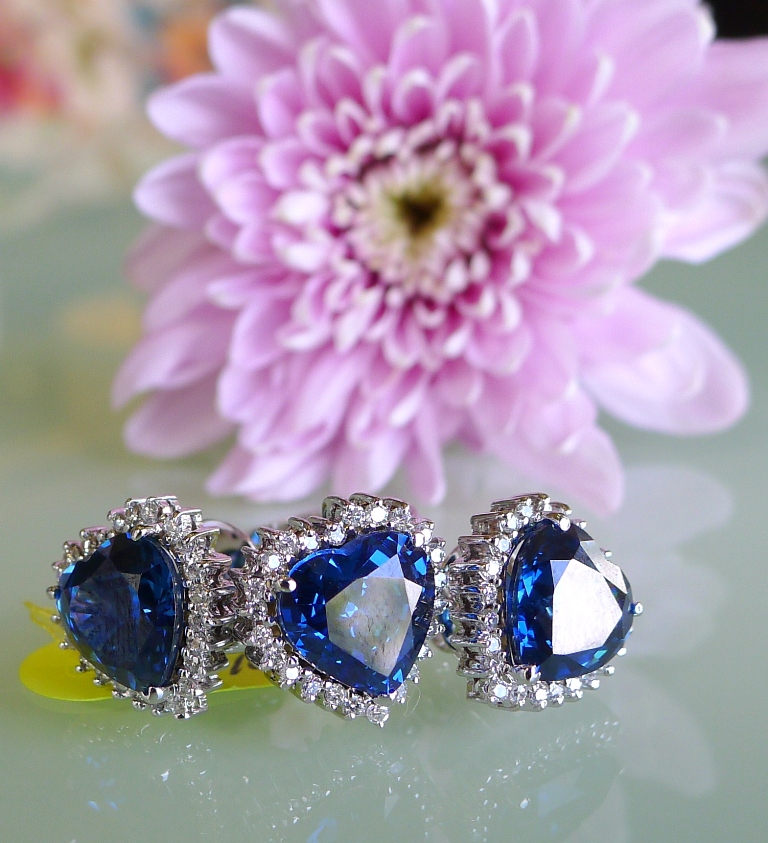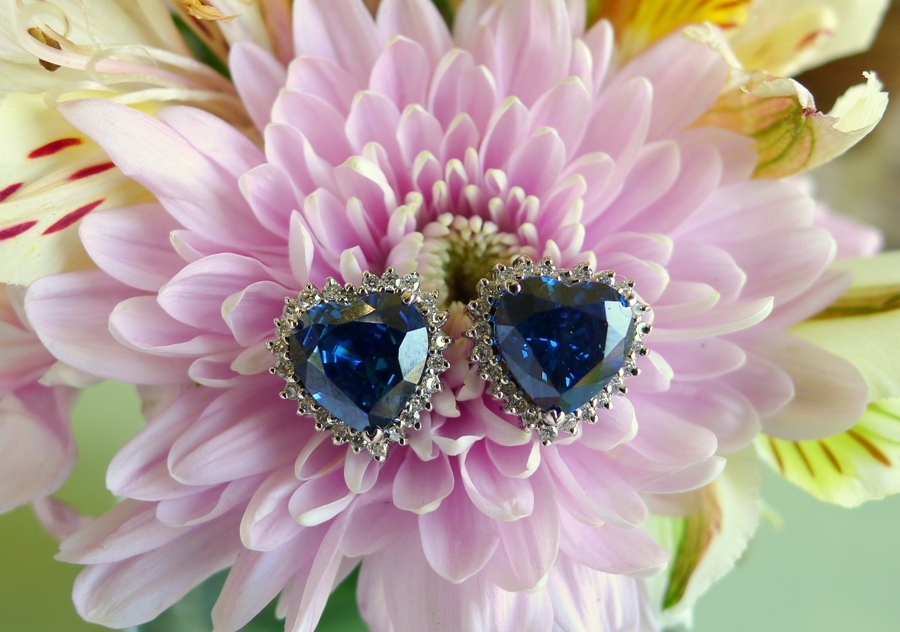 From the Diamond-Jewelry-Pedia:
"The "Celestial" Sapphire – symbol of the heavens, is said to guarantee good health, innocence, truth, and preserver of chastity. It is the birthstone of September and its name is derived from the Latin word "Sapphirus" meaning blue.
This gem has been known since the ancient times. There was a belief that Earth is set on this gemstone, because of which sky is blue. The ancient Egyptians associated this stone with the 'eye of Horas' (the eye in the sky).
It has been popular since the middle ages and, according to folklore, it was believed to protect loved ones from envy and harm. Favorite among priests and kings, this stone was considered as the symbol of wisdom and purity.
It also symbolizes the qualities required in a healthy relationship, like loyalty, faithfulness, truth, sincerity, constancy and reliability. Therefore, it signifies long term relationships, while representing attributes like – sincerity and faithfulness."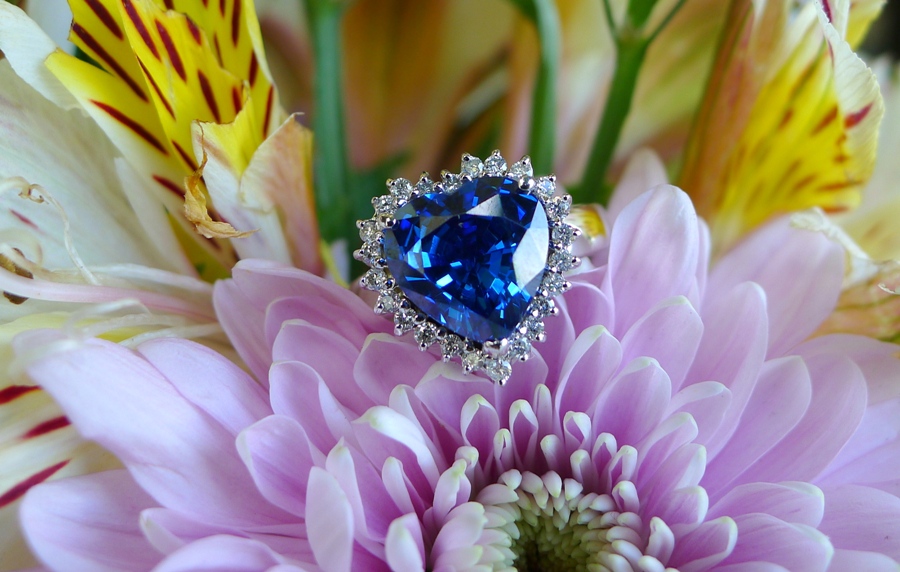 Now that we know the symbolism behind the beautiful blue sapphire, it's no surprise that this coveted gemstone has become popular in betrothal rings.  Aside from having a striking blue color (its hue ranges from royal blue to indigo to cornflower blue), blue sapphire also comes second to diamond in terms of hardness (yes, it's scratch-free!).  If you are looking for a family heirloom jewelry to invest in but do not want it to be in pure  diamonds, blue sapphire is your next best choice.
And to make it more special, The Bright Spot combined the elegant and traditional design of Princess Diana and Duchess Catherine's popular engagement ring (with 12-carat oval blue Celyon sapphire in the middle) and the opulence of Titanic's Heart of the Ocean with this design: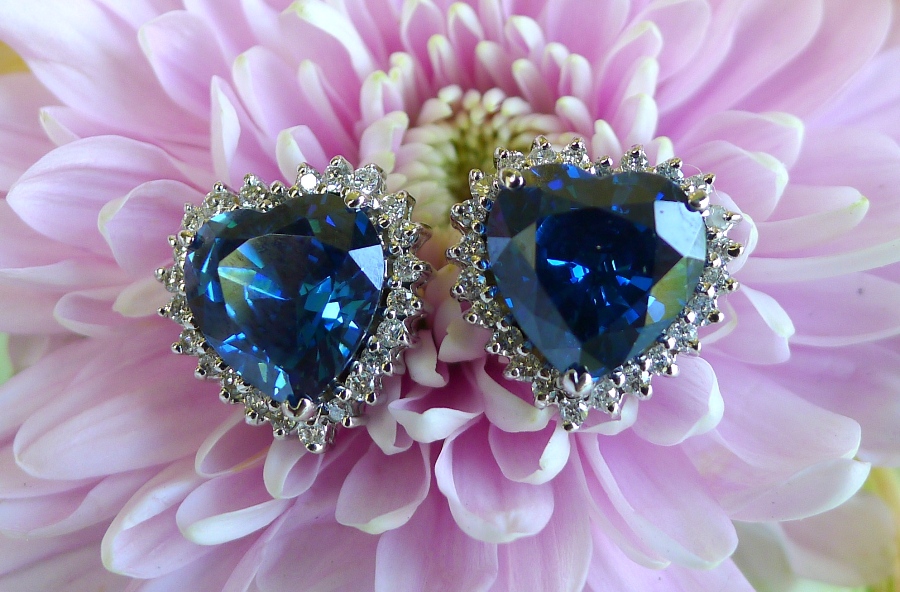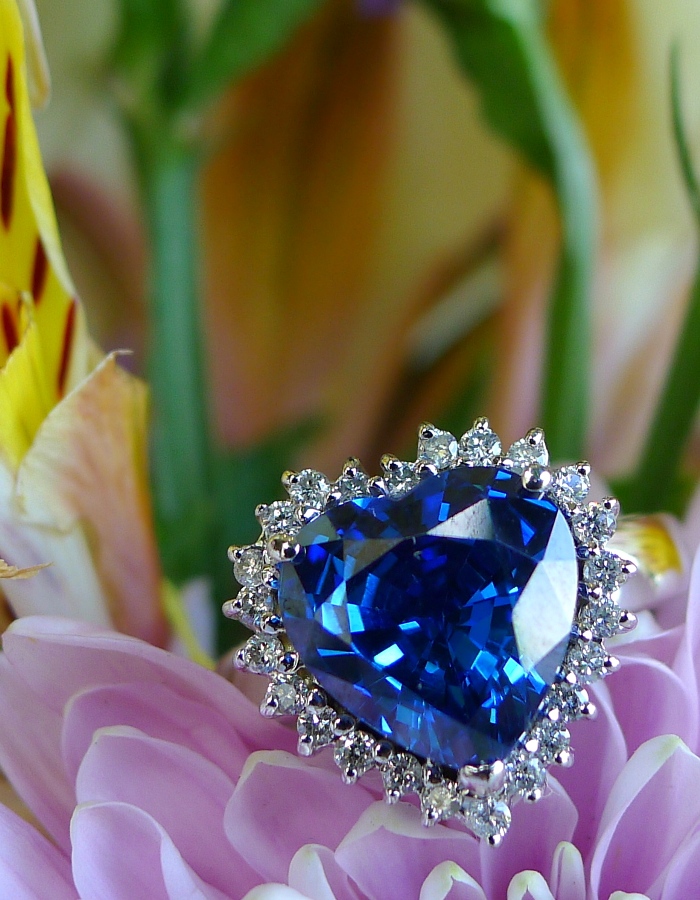 The total carat weight of the 3 blue sapphires is 19.15 cts.  Genuine diamonds surround these heart-shaped blue gems set in 14k white gold, further enhancing its heavenly hue.
All jewelry pieces are custom-made.  We use 14k Philippine gold and high-quality gemstones sourced from all over Asia.
For price inquiries, email me at [email protected].