Don't miss out on these limited edition Hallmark cards that feature the famous lyrics of Lennon-McCartney, the song-writing duo behind the biggest band in the world: The Beatles.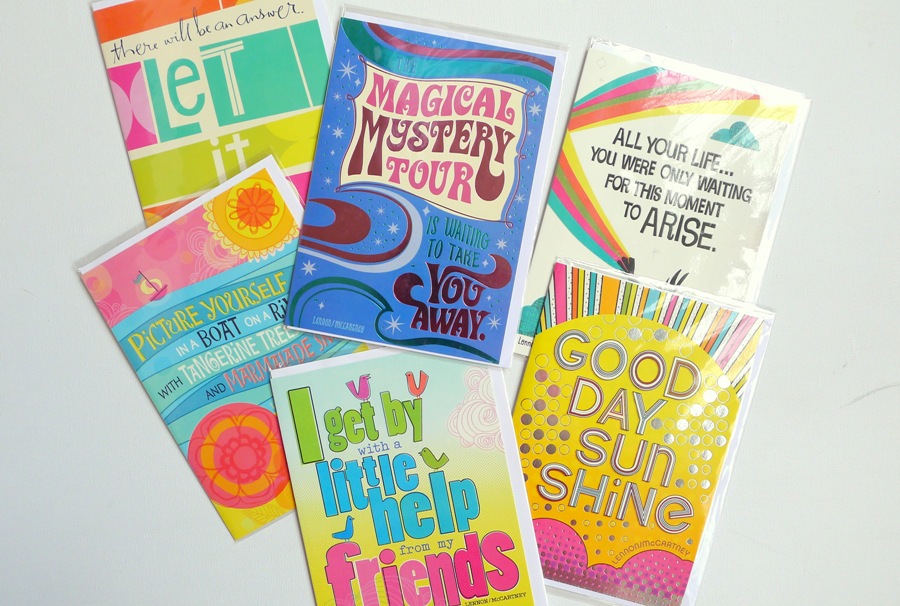 I found them by chance at National Bookstore (SM Mall of Asia branch) 2 weeks ago while looking for a birthday card.  There are 6 designs available (at least at this National Bookstore branch), and more than the bright and happy colors of the cards, it's the typography and the words chosen for each that I find fascinating.
I just wished there's a card saying "It's been a hard day's night" because aside from being one of my favorite Beatles songs, it also sums up my state of mind nowadays hehe!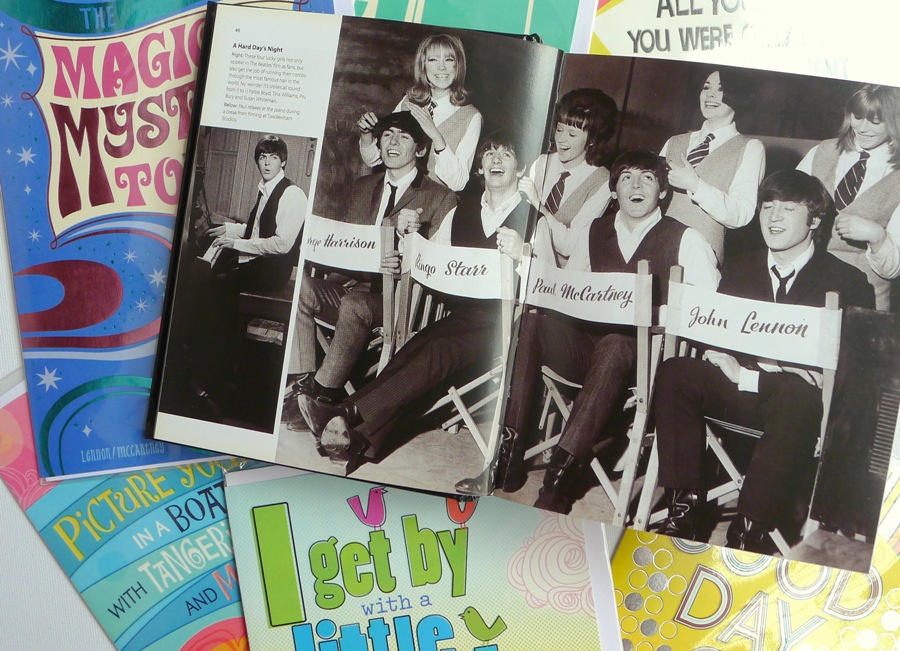 Of the 6 cards, my favorite is the one with the lyrics "The Magical Mystery Tour is waiting to take you away" in front because it very much mirrors the psychedelic culture of the late 60's – the era I believe I am stuck in.  It was also in the late 60's where the critically-acclaimed Beatles album Magical Mystery Tour was released.  This is my 2nd favorite Beatles album (the first being "Revolver"), and it contains my ultimate favorite Beatles song ever – "I Am The Walrus".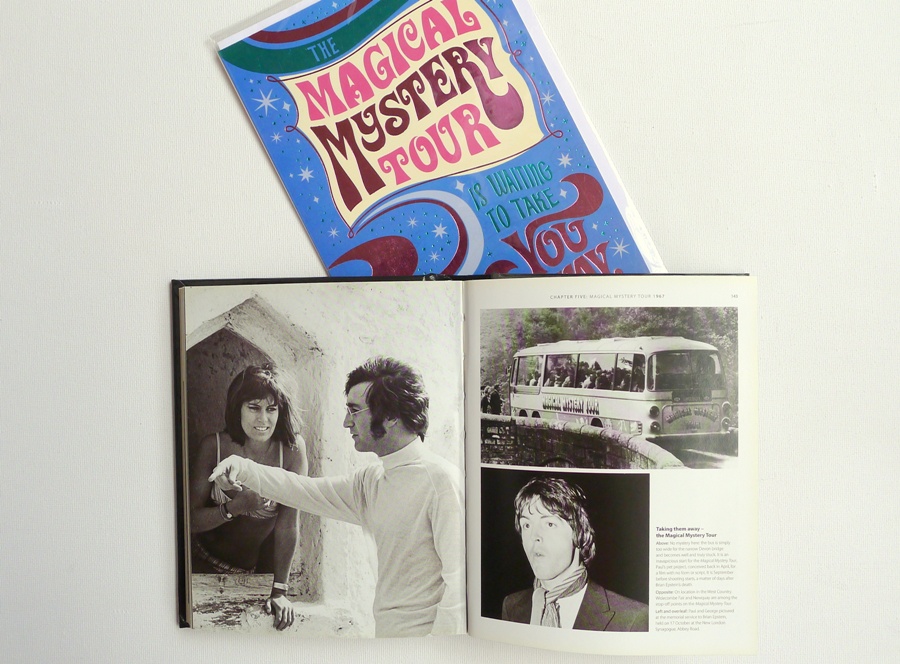 "I Am The Walrus" is also the reason why I fell in love with the 90's Britpop band, Oasis (a die-hard fan here!).  I heard their live interpretation of the song in '95 and it was effing great!  IMO, no band has come close to the Beatles except Oasis.  No looking back in anger here, even though they canceled their Manila concert in 2002.
I really don't have plans of using these greeting cards (you see, even the most mundane Beatles item is a collector's item for me) but I'd like to have them framed someday.
Here are the 6 Beatles-themed Hallmark cards, which I lined up for better view of the designs: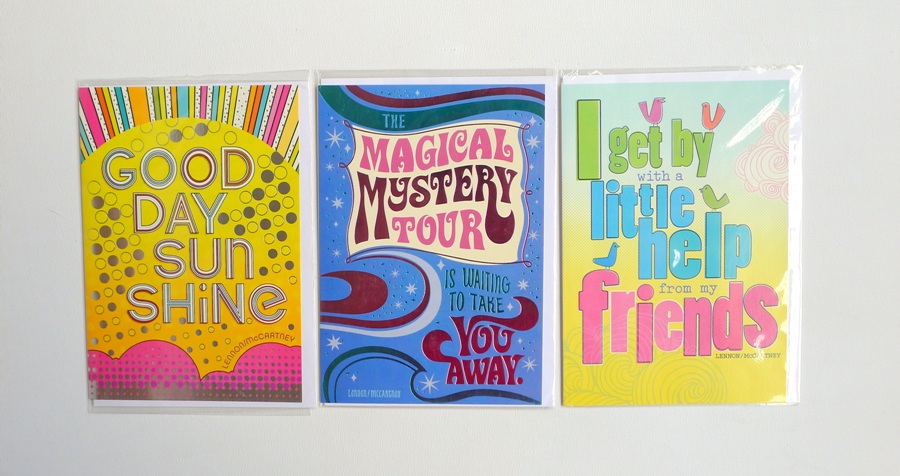 Each card is priced at Php 37.50.  Available at all National Bookstore branches.