Up for sale is this vintage jewelry set of earrings and ring in 14k yellow gold, with the prettiest champagne pearls, and surrounded by 32 pcs. of 0.02 ct. (about 1.7 mm.) diamond titos.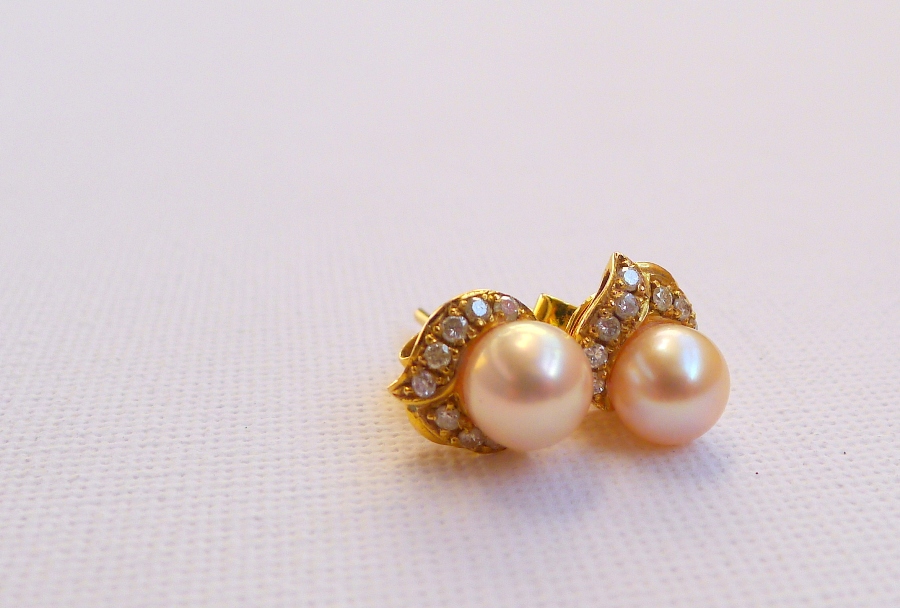 The earrings have width of 10 mm. each, while the ring is a size 7.5.
Diamond brilliance is rated Fair, with less perceived brilliance and fire which is acceptable for diamonds of less than 0.75 carats, where differences in sparkle are more difficult to perceive (source).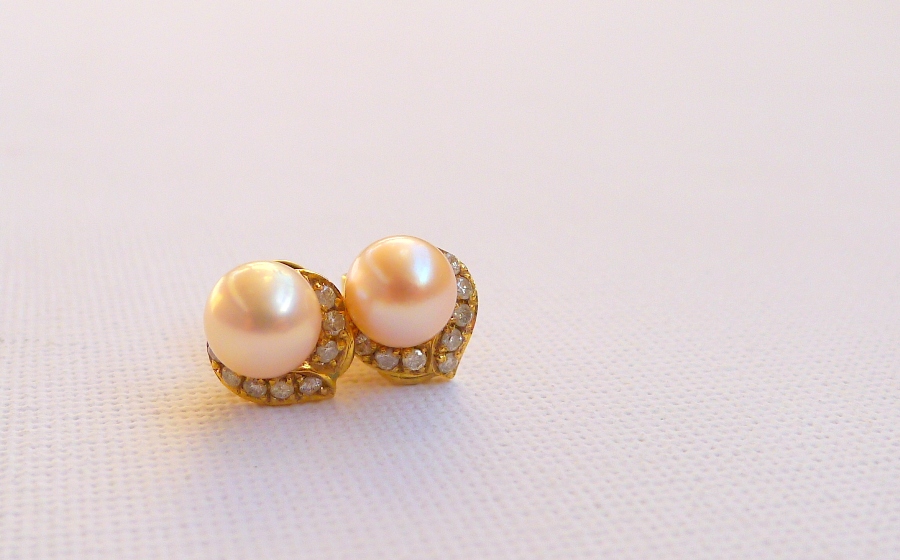 Total weight of the jewelry (with the pearls) is 8.2 grams.
All these for a sweet price of Php 15,000.00.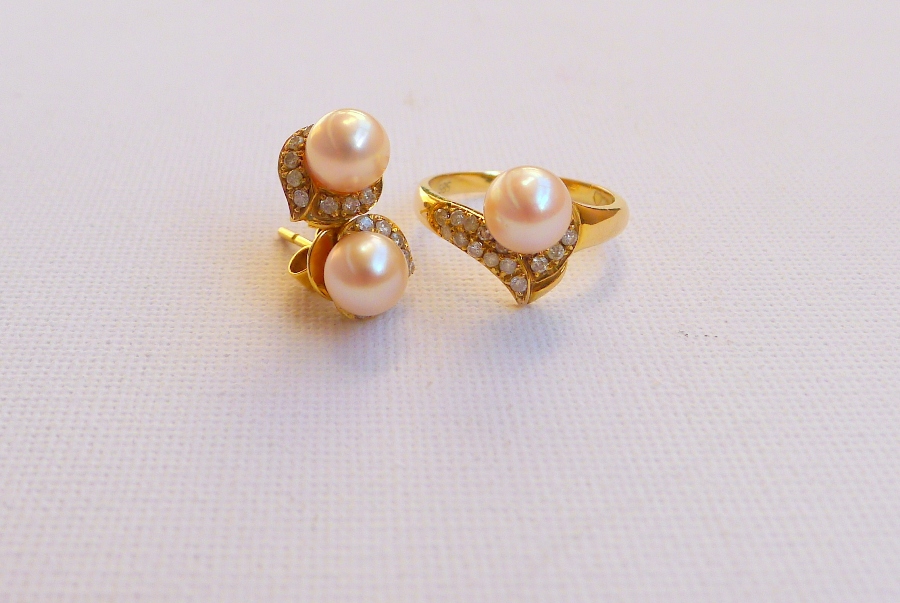 Cash sale only.  The buyer should be willing to meet up with me at Glorietta, Greenhills or Greenbelt on weekends to get the earrings.  Strictly no shipping for this one.
For inquiries, email me at dbrightspot@gmail.com.