One of my resolutions this year is to find a long-term 'fix' to my back pain, which I get from sitting for prolonged periods of time – at home.
Surprised at the mention of 'home'?  Yes, it's true.  At work, I have no problem because I move around a lot: I interact with my colleagues (so I don't just sit at my chair all day), I go to meetings located in other floors, and I always take the stairs when it's just 1 or 2 floors up (or down).
But at home, specifically when I'm blogging, I tend to get stuck at my seat for hours. That's because it really takes time for me to choose the pictures to publish, edit them, compose my story and then publish it online.  Mas mabilis pa ako gumawa ng policy guidelines kaysa blog post hehe!  Since I do most of the writing at night before sleeping, I started developing this back pain that makes it difficult for me to stand up and which I also feel when I get up from the bed the following day.
I've also read that sitting up straight makes us happier and more productive, so I vowed to really do something about it.
It was sometime last year when I saw this stall at Robinson's Manila selling BackJoy – a seat support that promises to prevent and relieve the pressures and strains that aggravate back pain whenever and wherever you have to sit.  I tried sitting on their demo seat support and it caused me to sit upright, as opposed to slouching forward which I tend to do (may pagkakuba na k'se ako umupo).  I got really interested in the product, but didn't buy it right away because I want to research about it further.
And research I did.  The SitSmart technology developed by BackJoy transforms our posture by: (a) tilting our hips upright to shift the center of gravity forward and move the pressure away from our lower back, then (b) cups our gluteus muscles so that it will not flatten against the seat under our weight and then (c) lifts the pelvis above the sitting surface for natural pelvic support.

It's so safe and easy to use!
Watch this video to learn more about BackJoy and how it makes you sit better:
I was convinced that BackJoy is my back pain solution, but I got busy during the holiday season so I didn't get it right away.
This turned out to be a blessing in disguise because last January, I discovered their stall at SM Mall of Asia and what's more, they have this limited edition BackJoy x Hello Kitty collab.  How sweet!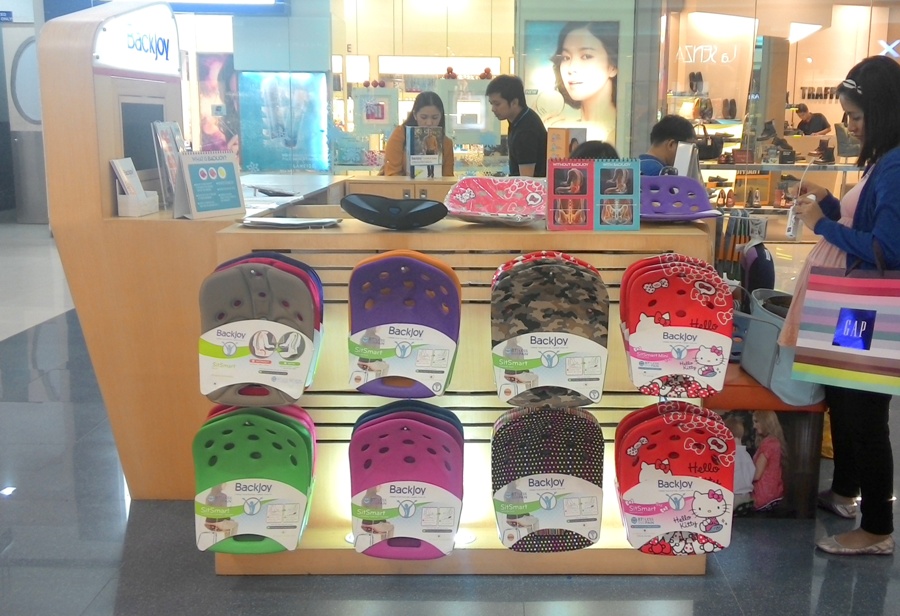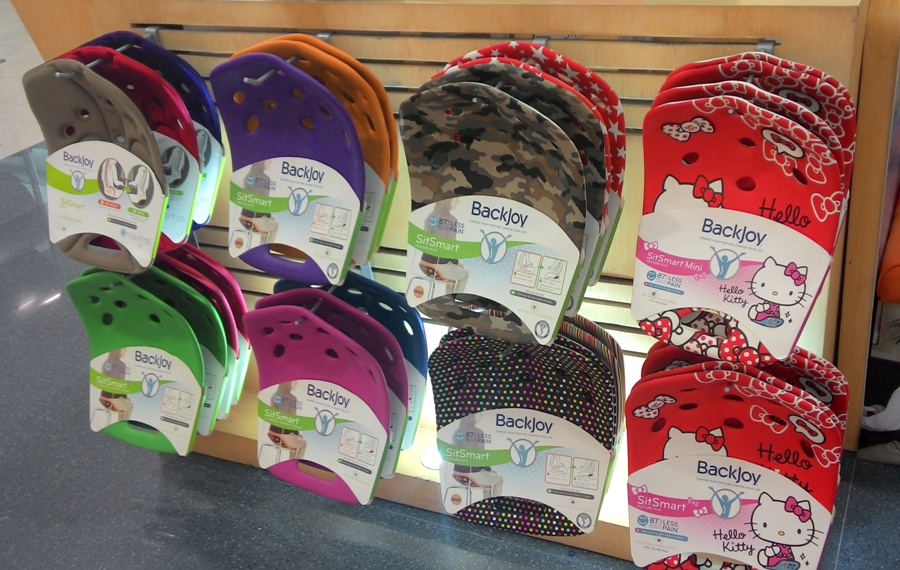 Available only in Asia and for a limited time pa, the Hello Kitty SitSmart™ Posture+ is what Hello Kitty fans like me will not dare let pass!
Who would have thought that my posture support will be endorsed by my favorite character in the world?  Double happiness!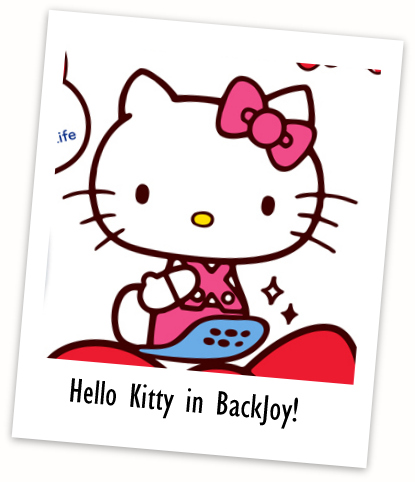 Here's my Hello Kitty BackJoy SitSmart at my workplace: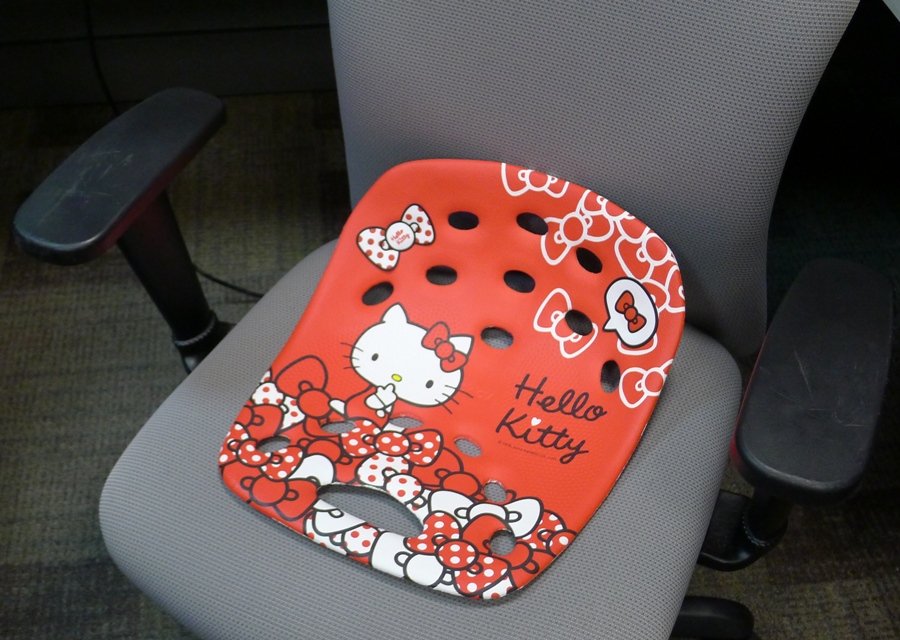 I initially planned of using it at work, but because I was out of my cubicle for most of the time, I decided to take it home na lang kasi sa cute nya eh baka manakaw hehe!  And this is not cheap ha, investment (i.e., cost) price is Php 3,999.00 for this one.
My decision to use it at home was a wise one.  Since the start of this year, I've been bringing home work and I'm like, clocking in 10-12 hours of work every day.  So while at it, I have to stay comfortable at my seat to prevent more back pain.
The good thing about BackJoy is that I can use it whether I'm sitting on a hard or soft seat: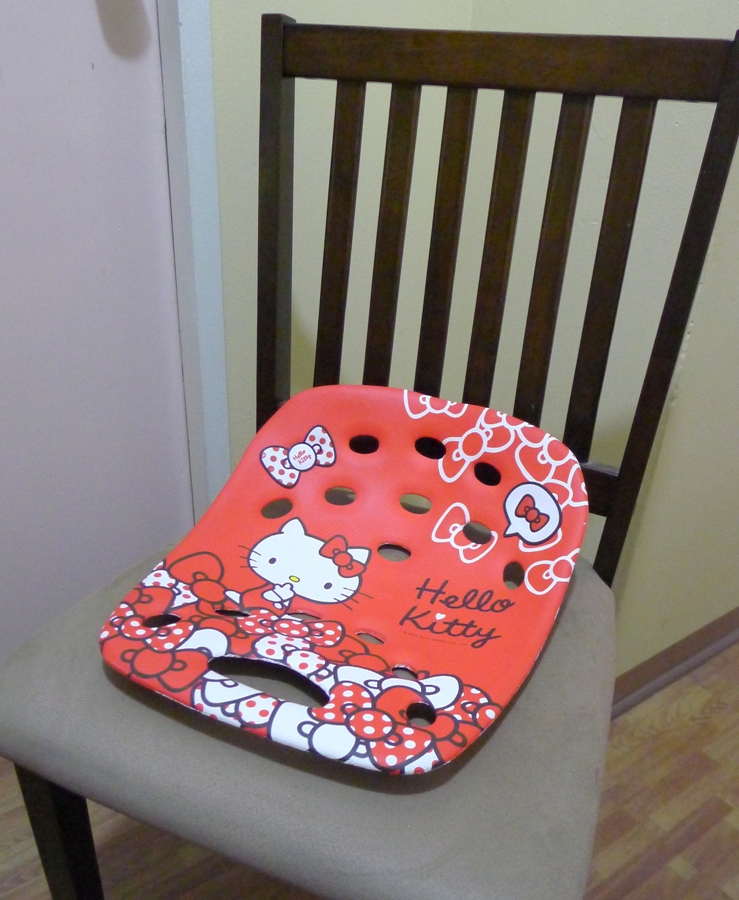 I've been using mine for over a month now and I can honestly say that I'm very satisfied with the results.  Not only did I find relief from my back pain, I also observed that my posture improved since I started using it.
Here are some reminders for those who will want to try the BackJoy:
Make sure to read the little manual that comes with the product, before you even start to use it.  You have to know how to use it correctly; otherwise, you will yourself irritated instead of relieved by this seat support.
It took time for me to adjust to my seat support so on the first 2 days, hindi ko muna sya inupuan nang matagal.  By my 3rd use, my bottom's so used to it already that I didn't feel I'm sitting on some kind of apparatus.  Thanks to BackJoy, I can now sit for 2-3 hours at our dinner chair (because I work at our dining table) without feeling any discomfort.
If you are going to use the BackJoy on a hard seat (like I do), expect some "cradling" movement because your seat support (which has a convex shape) is directly touching a hard surface.   If you do not like to be distracted by this cradling movement, place a small pillow between the BackJoy and the chair.
By the way, you can also use your BackJoy while relaxing on a couch or driving a car.  Just because you are in a relaxed position doesn't mean you should stop caring about your posture!
Remember that your BackJoy has to be smaller than your buttocks, for maximum pelvic support.  If you're a petite size, get the BackJoy Mini.  Make sure to consult with the helpful staff at any BackJoy stall so you get one that's just right for you.
I'd say that sitting never felt so good with BackJoy.  If you are like me na hindi na bata (hehe!) and already has body aches caused by improper sitting posture (that just can't be helped!), let BackJoy help you too!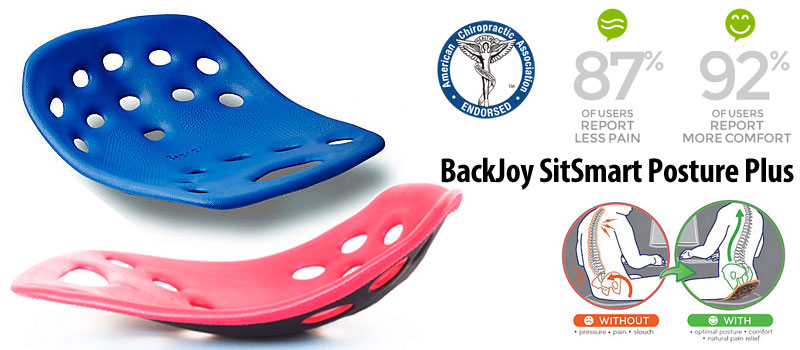 BackJoy Philippines  |  facebook.com/BackJoyPhilippines  |  http://www.backjoyasia.com