Thanks to the powers and patience of Mother E, my birthday gift to myself arrived just before Valentine's Day.  Para na rin akong nakatanggap ng 12 bouquets of flowers when I saw the delivery hehe!
Syempre, ano pa ba ang maiisip kong gift sa sarili ko aside from Cath Kidston items?  Eh di Cath Kidston pa rin hehehe!  I got a cag in bag (because tamad ako magdala ng payong sa office), iPad case (even though I don't own an iPad) and this tin can of sewing pins that I first saw at the Cath Kidston flagship store in BGC and couldn't resist getting because it's on sale.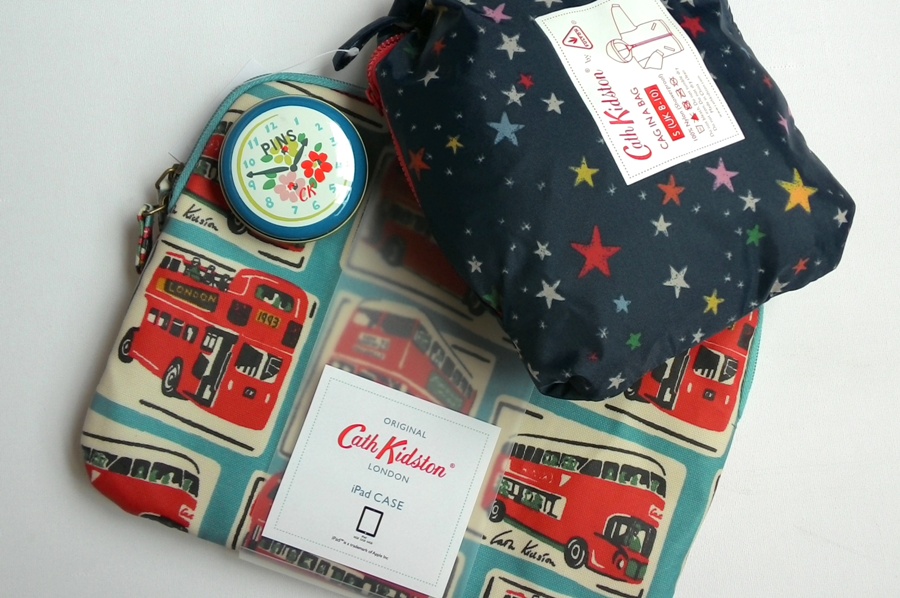 The cag (derived from the French word Cagoule meaning "hood") is the British term for alightweight weatherproof raincoat.  If you're familiar with a windbreaker, ito yung British equivalent nya.
This is how it looks like when worn.  Mine fitted me well and the design is really cute!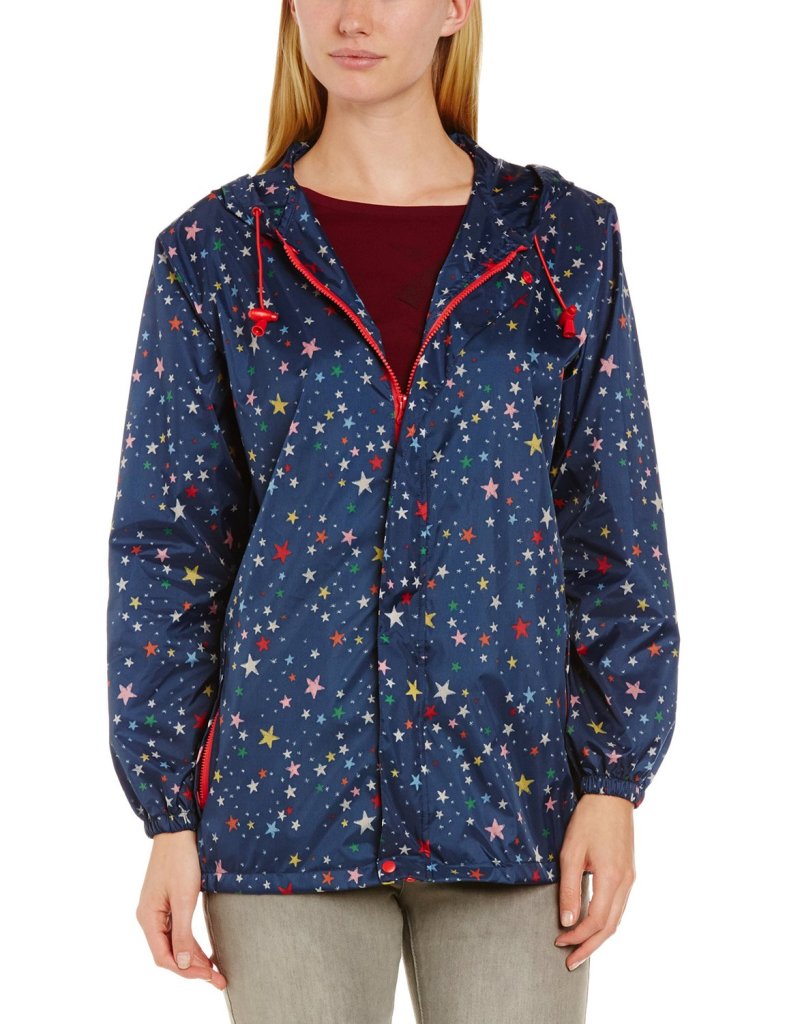 I got the iPad case because of the London bus design.  I envisioned using it as a clutch bag and indeed, it was perfect for holding the stuff I bring to meetings like my notebooks, pens, mints and cellphone.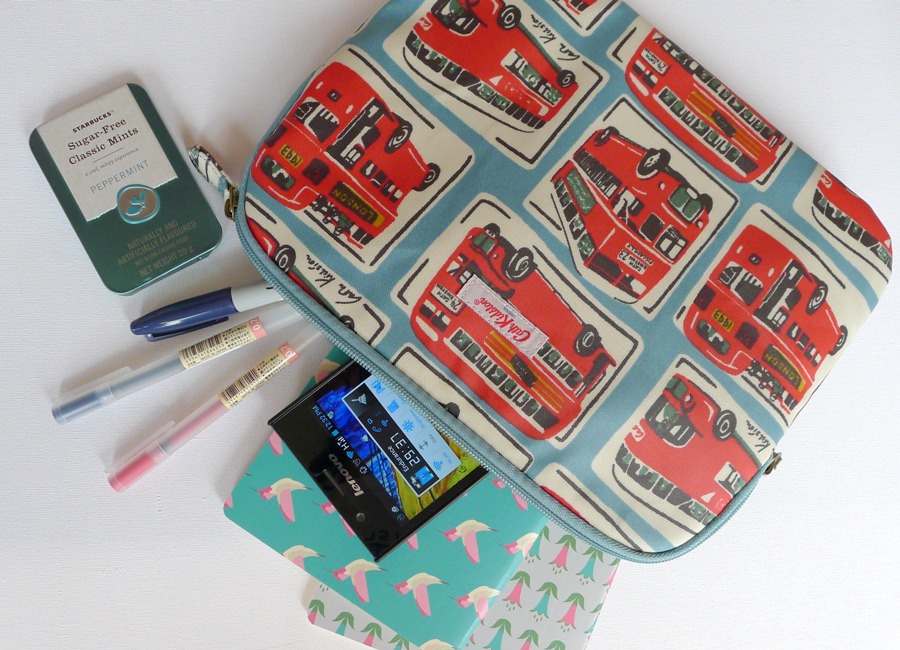 Big thanks to Diane for my Daphne x NBS Journal Notebooks!
The Cath Kidston iPad case has padded memory foam lining, so even if I stuff it with different things hindi sya bulky tignan outside.   The print cover is made of 100% PVC coated cotton with matte finish, a welcome change from the usual glossy finish I see in Cath Kidston products.
I looovvvee all the stuff I got from this recent group buy, and I think I deserve a pat on the back too for not buying any bags this time.  I'm quite happy and satisfied with my CK bag collection (numbering to 6 as of this writing), and I hope I can keep my word in the next 6 months or so hehe!
Have a great Thursday, all!  And Happy Year of the Sheep too!  Xin Nian Kuai Le!